New Makeup Looks For South Indian Brides! * New & Do-able!
BY Apoorva | 21 Dec, 2017 | 4045 views | 4 min read
Are you tired of brides just wearing red lipstick all the time and lining their eyes like a Bharatnatyam dancer? We are too! Especially with South Indian brides where people think that red is the only color that looks great and every bride is a classical dancer at heart. That's where we decided to end the cliche and get on with new things and ideas with the help of experts in the field. Dear South-Indian brides say hello to the master of South Indian makeup in the UK, Vithya who gives us an insight into what's new looks with south Indian brides and how we can together banish those "dancer" looks for eternity.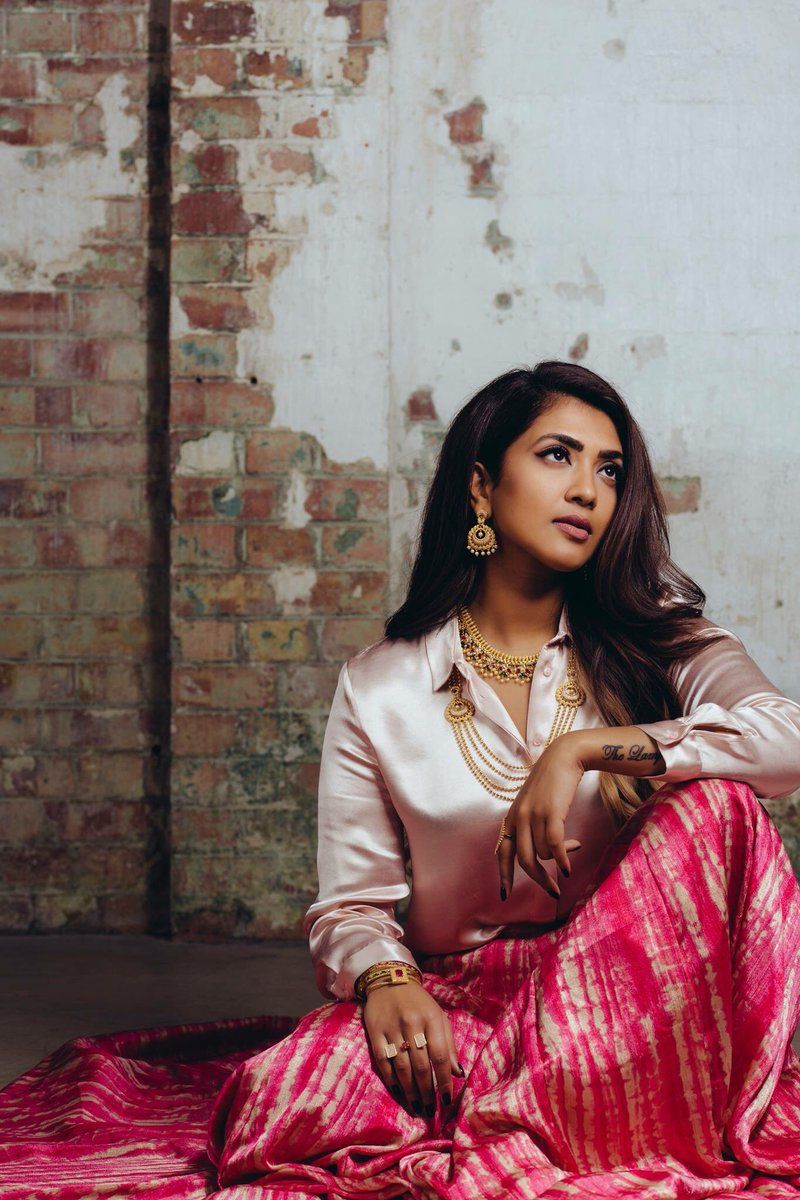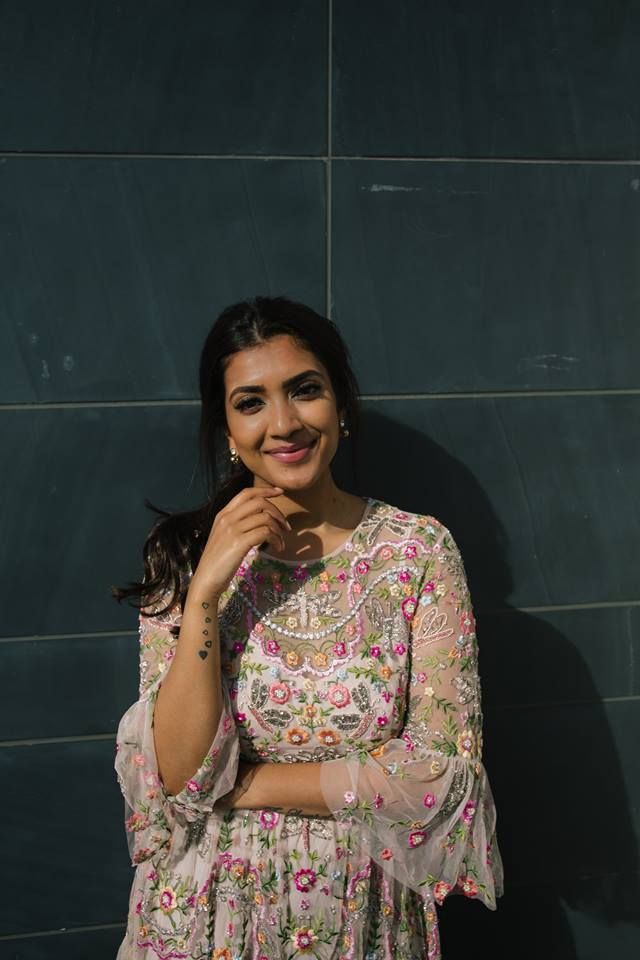 Image via Pooja Vatas Photography
 "Over the years brides have evolved in regards to hair and makeup in particular. When you look at the brides from the 90s, with the bold lip liner, the colored one shaded eyeshadow matching your outfit, and the embellished stickers on the face and hair, you certainly looked and felt like a Bride. You wanted to stand out, and you wanted to look different from all the guests attending your wedding. Where did they get their ideas and trends from? Bollywood and South Indian movies of course. Today, we take inspirations from runways, editorials shoots, and what the celebrities are doing for their own wedding. With the access to social media, we are kept up to date all the time," says Vithya. 
"I have been a bridal makeup artist for about 8 years. Makeup for me, however, was always about being as natural as possible. So I stuck to my mojo, and my brides kept recommending me for this exact reason. I believed in emphasizing one's features and not making them look like a completely different person," she adds. 
So What Should South Indian brides Do For Makeup?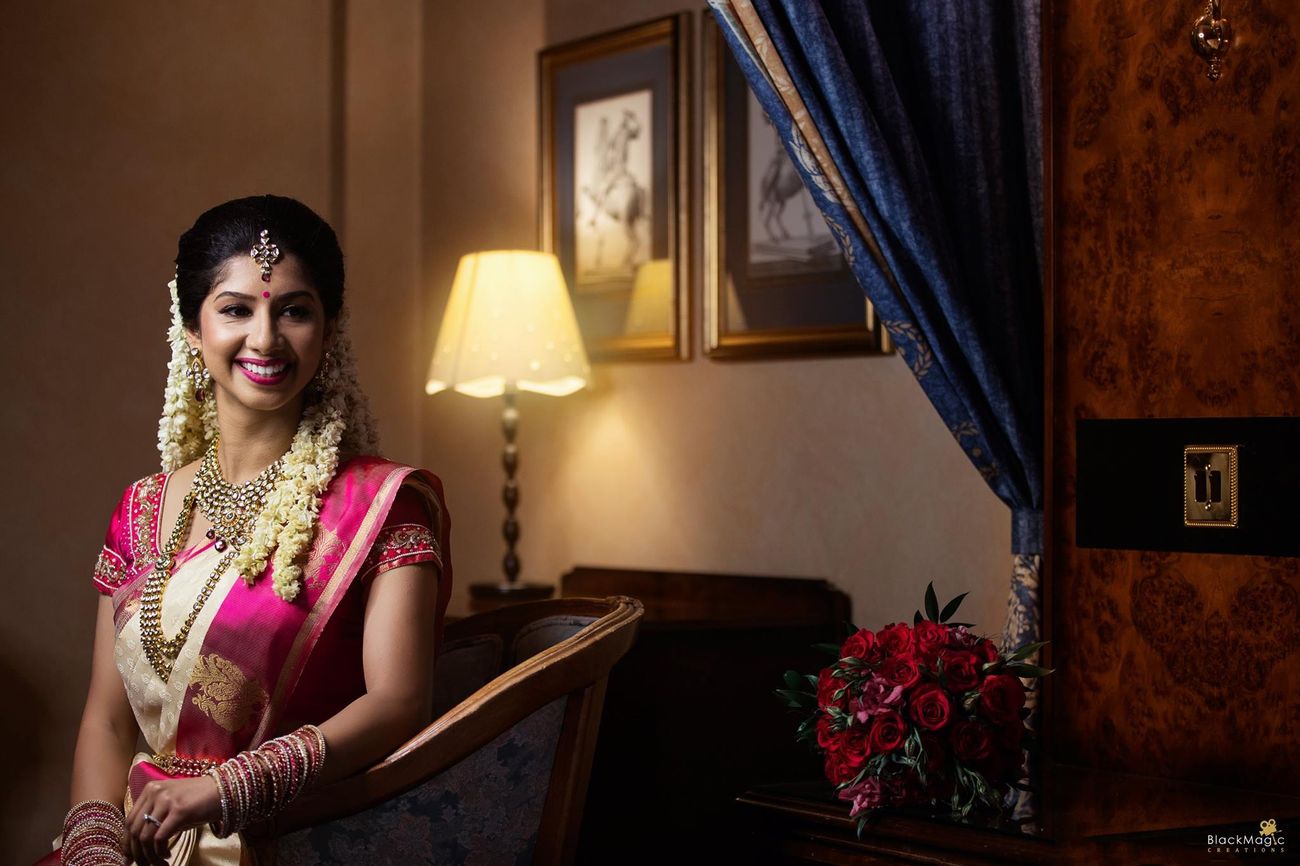 Image via Black Magic Creations
RULE ONE: Smokey eyes are so underrated.
I think any smokey eye would suit any occasion. Does not mean you have to walk down the aisle with a black eye, but something subtle and soft - and effortless. 
RULE TWO: Bold lips are great but please, not RED all the time!
When I say bold, I do not mean a bold red lip all the time, but burgundy's, purple tones, and deep browns. What I wouldn't recommend?A mish-mash of the smokey eye and bold lips. I feel your entire face and features get lost in all of that, and no one would know what to look at first. Why not put emphasis on your best feature, and carry that look gracefully? So choose - either that big bold eye or that fabulous lip. 
Here is a bride I got ready who had hues of purple and aubergine tones as a palette for her white wedding dress.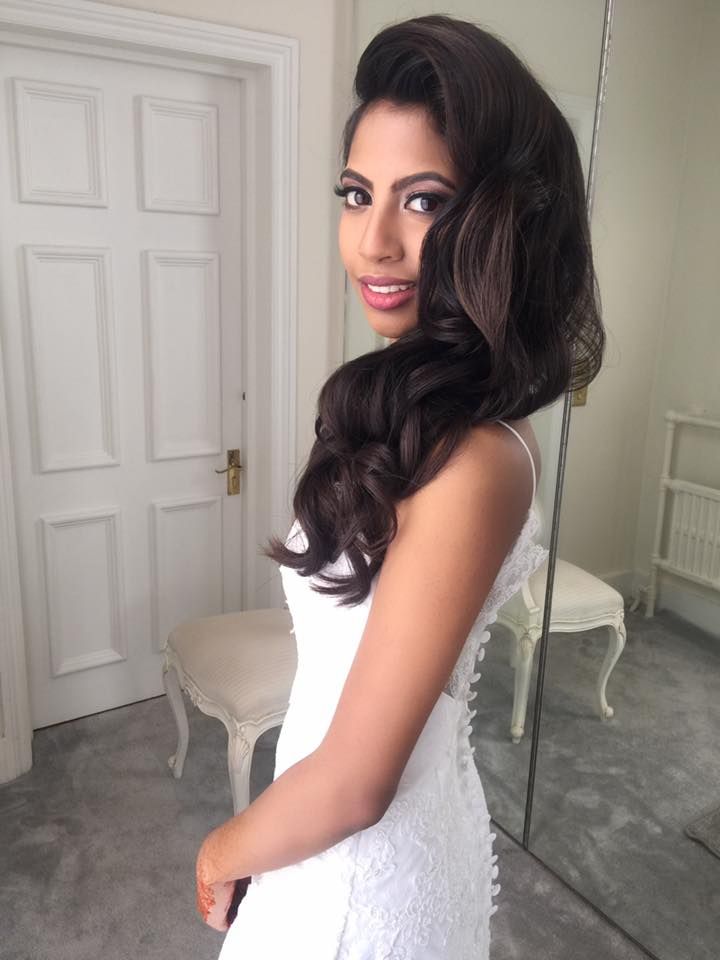 RULE THREE: Focus more on your outfit, mute your makeup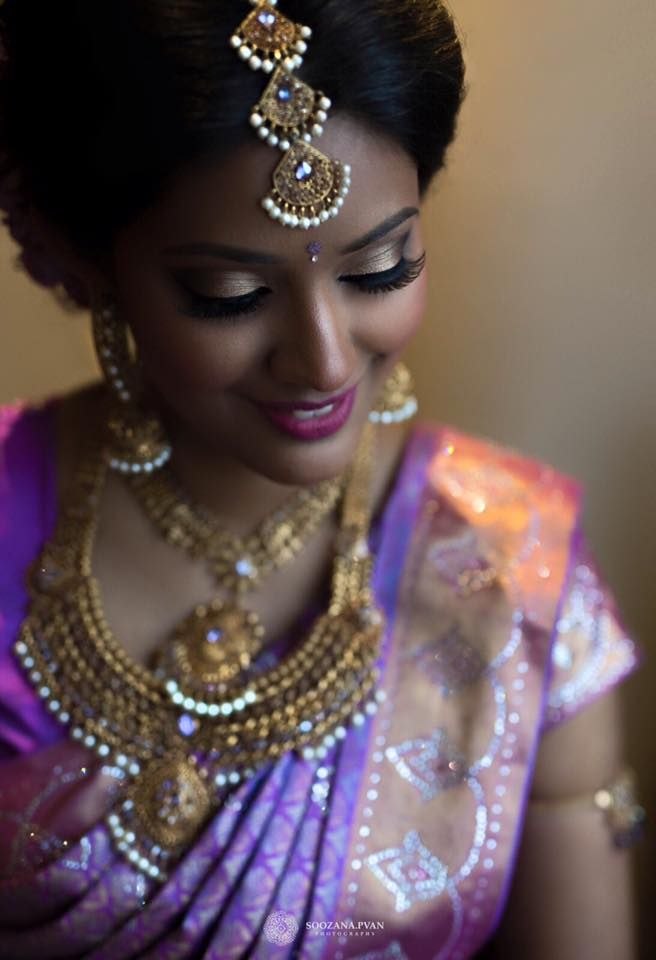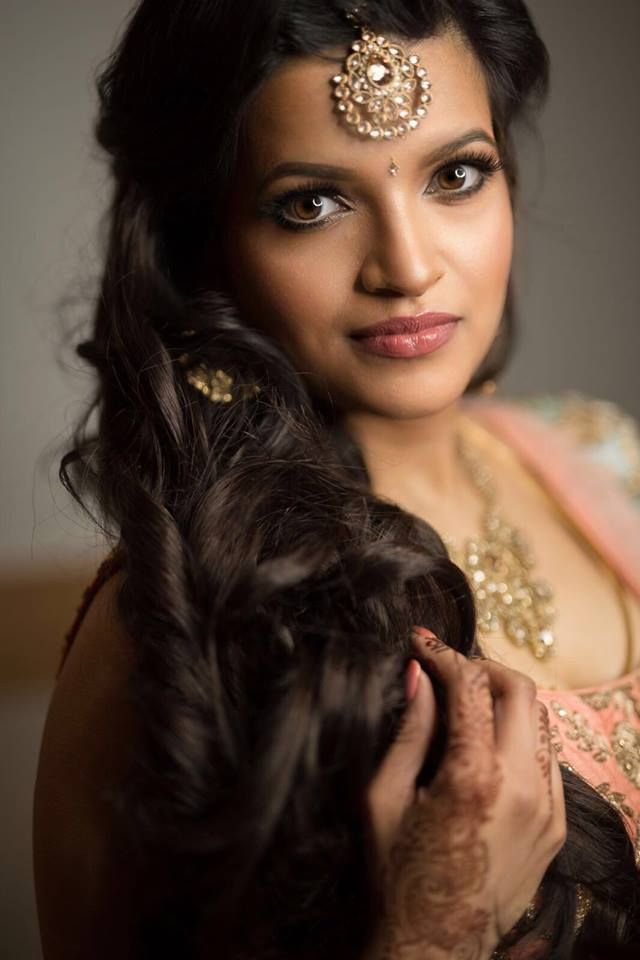 Images via Soozana Pvan Photography
A lot of my brides like the focus to be their outfit (which to be honest, South Indians deal with a lot of silk and jewel tones, so we're already bright!) and hence want muted makeup to compliment the outfit. A good, base that looks natural and a soft focus instead of a heavily contoured face. 
RULE FOUR: Balance Bold Lips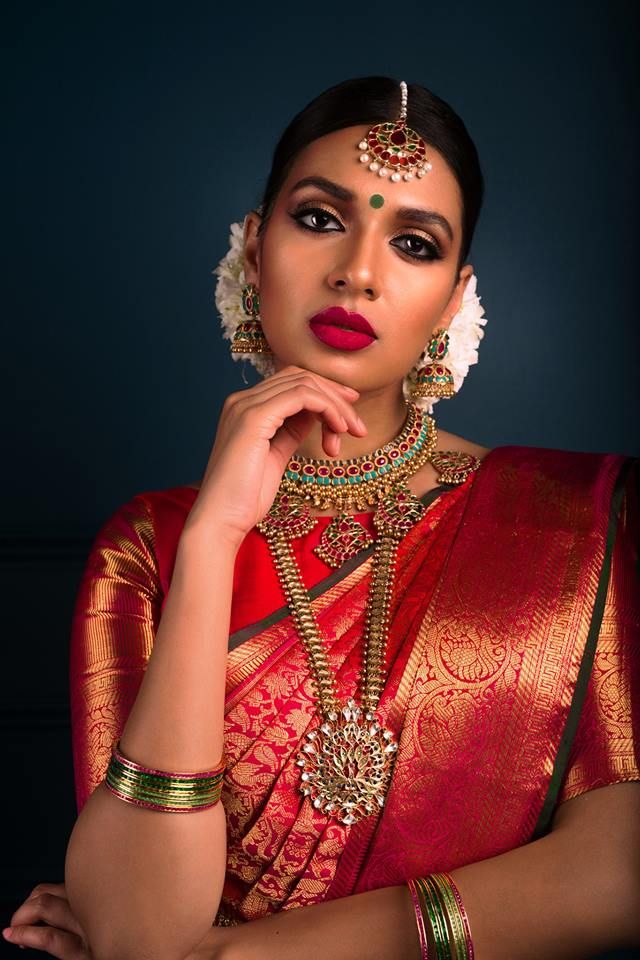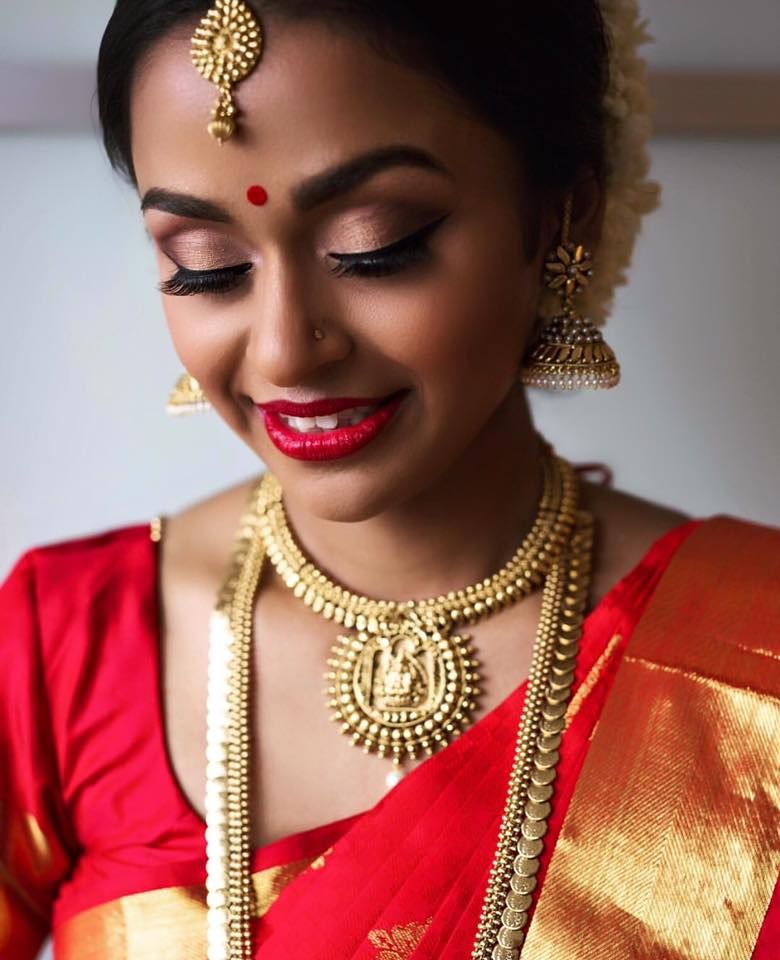 Image via Soozana Pvan Photography & The Storyteller India
It is important that you feel comfortable on your wedding day. When you are brave to do the bold lips, keep the eyes a little more neutral and the skin looking fresh and natural.
Things To Remember While Doing Your Bridal Makeup
When you have your big day all planned out and you are ready to have your trial with your makeup artist, take all your outfits (or images) and jewelry with you. It will help select the correct color palette for you.
More than the eye makeup and the lip color, it is so important to match up the right base depending on what your skin needs. Most brides want something long-lasting, but you do not want the makeup to start looking flaky, dry, or oxidized. So let your skin decide what it needs and stick to a natural base.
When you are not sure about eye and lip colors, it is better to be safe and stick to a neutral palette and look clean and fresh, then end of looking too colorful and messy.
I always tell my brides to purchase the lipstick we used in the trial, and also have a pack of oil absorbing sheets available, or sheer powder to take off the shine.
When it comes to hair, the less complicated, the fewer hairpins, therefore the less neck strain and headaches."
Vithya is a reputed makeup artist in London, UK. Follow her here.