On This International Day Of Persons With Disabilities, Here's Something We Need To Talk About
BY Anupriya | 03 Dec, 2019 | 645 views | 3 min read
Some matches are truly made in heaven. And such was the case of this specially-abled bride and groom, Anup and Nehal! Theirs was a love-story that instantly tugged at our hearts. The two coincidentally met with an accident at the very same place (sustaining spinal cord injuries), but three years apart- and when they were introduced by a common friend, fell in love and how! They dated for a good seven years and fought all odds, only to get married in the most picturesque affair! Glamorous outfits, opulent arrangements & truckloads of fun, name it and their wedding had it all. 
However, above all, there was unparalleled love! Anup and Nehal may be differently abled, but together they made two parts of one whole. And that is exactly what has intrigued us to pen down this piece of writing!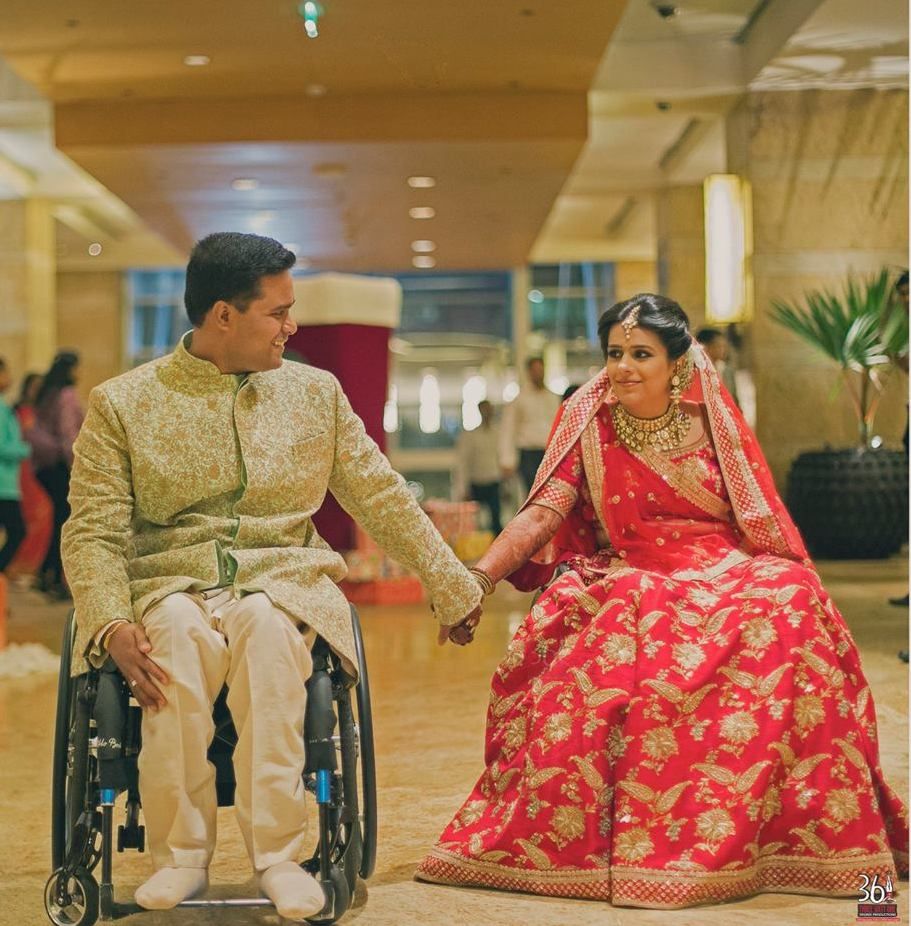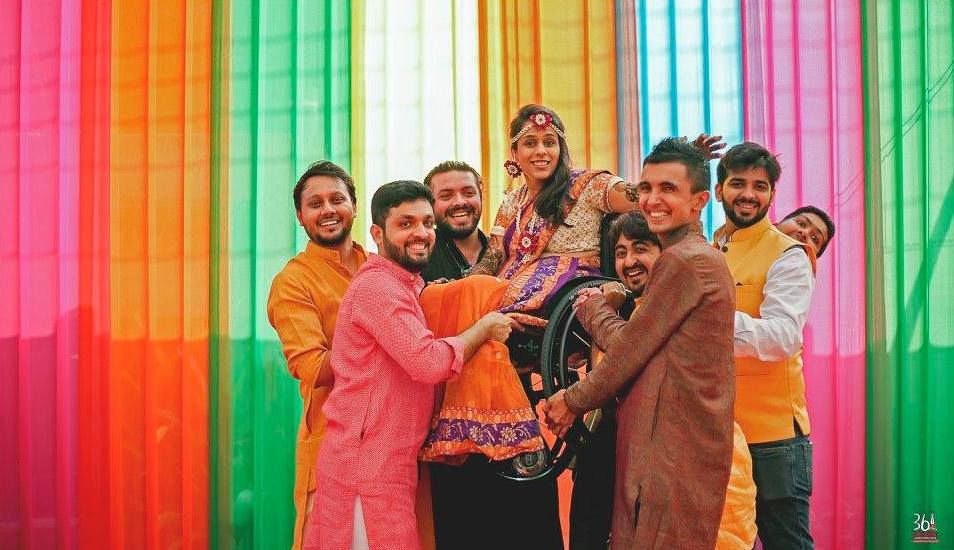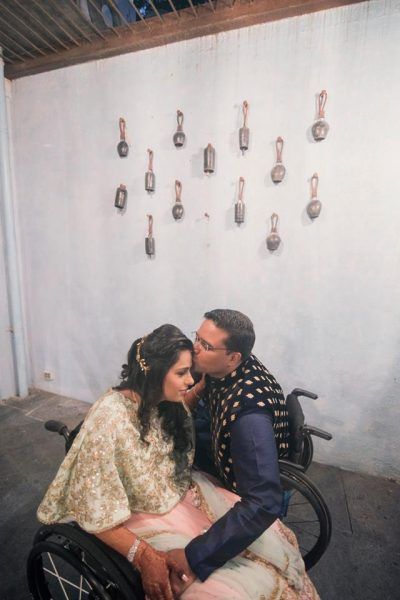 Stumbling upon the newest trends, ideas and even those larger-than-life weddings, comes with our job at WMG! But how often do we spot a wedding featuring specially-abled couples having the best times of their lives? And even if we do, how sensitive are we all towards them? While 'disability' may seem like a mere word to you, for others it may take a major crux of their lives (or even more). Say, if they are born with a mobility disorder, we know they'll be confined to a wheelchair and may not be able to dance for unending hours on their wedding. But guess what, one can always have some palanquin bearers to dance them around, or arrange something suitable to make them feel they are no DIFFERENT! A wedding is a special occasion in everyone's life. And to make sure it is equally accessible and fun for the specially-abled ones, it only takes a small, concerted effort from our end. 
Moreover, if you have got specially-abled guests on your list, take special efforts to make them feel comfortable. How you ask? Here are a few tips:
Understand the needs of your guests (regarding any specific dietary, special seating arrangements, transportation etc.)

Check for venues that are disability-friendly. Take note if they have dignified entrances, accessible bathrooms, working elevators & lifts, enough parking space and all the other necessary arrangements.

Double Check with your planner that all the hotel accommodation, travel and other hospitality aspects are covered. (It could be as trivial as 'whether they have a vehicle with ramp or lift' to something as important as 'the height of the bed, seat or the table they'll have access to')

Lastly, ensure your specially-abled guests feel as important a part of your most important day as anyone else. At any point of time, they shouldn't feel like they aren't enjoy fully.
All Images via 361 Degree Productions★ 2.9
Know vendors who were an inclusive part of a disability-friendly wedding and went above & beyond to make it as accessible as perfect? Write to us at content@wedmegood.com