Pakistani Brides Who Wore The Prettiest Gold Outfits!
BY Anupriya | 28 Dec, 2020 | 23527 views | 3 min read
If there's someone who does justice to all that glimmer & shine, it's our Pakistani brides! They know exactly how to pull off their golds-whether it's 'em noteworthy jewels or their scintillating gold outfits. And while we have already given you a taste of the former by sharing some breathtaking jewellery designs that we spotted on them, this time around we'll show you our favorite gold outfits they embraced like a pro!
From kalidar lehengas to glimmering anarkalis & long kurtas with skirts, we managed to find quite a few silhouettes that our Pakistani brides picked in the timeless gold hue. Scroll through to take a look & don't forget to screenshot the ones you love!
Understated elegance!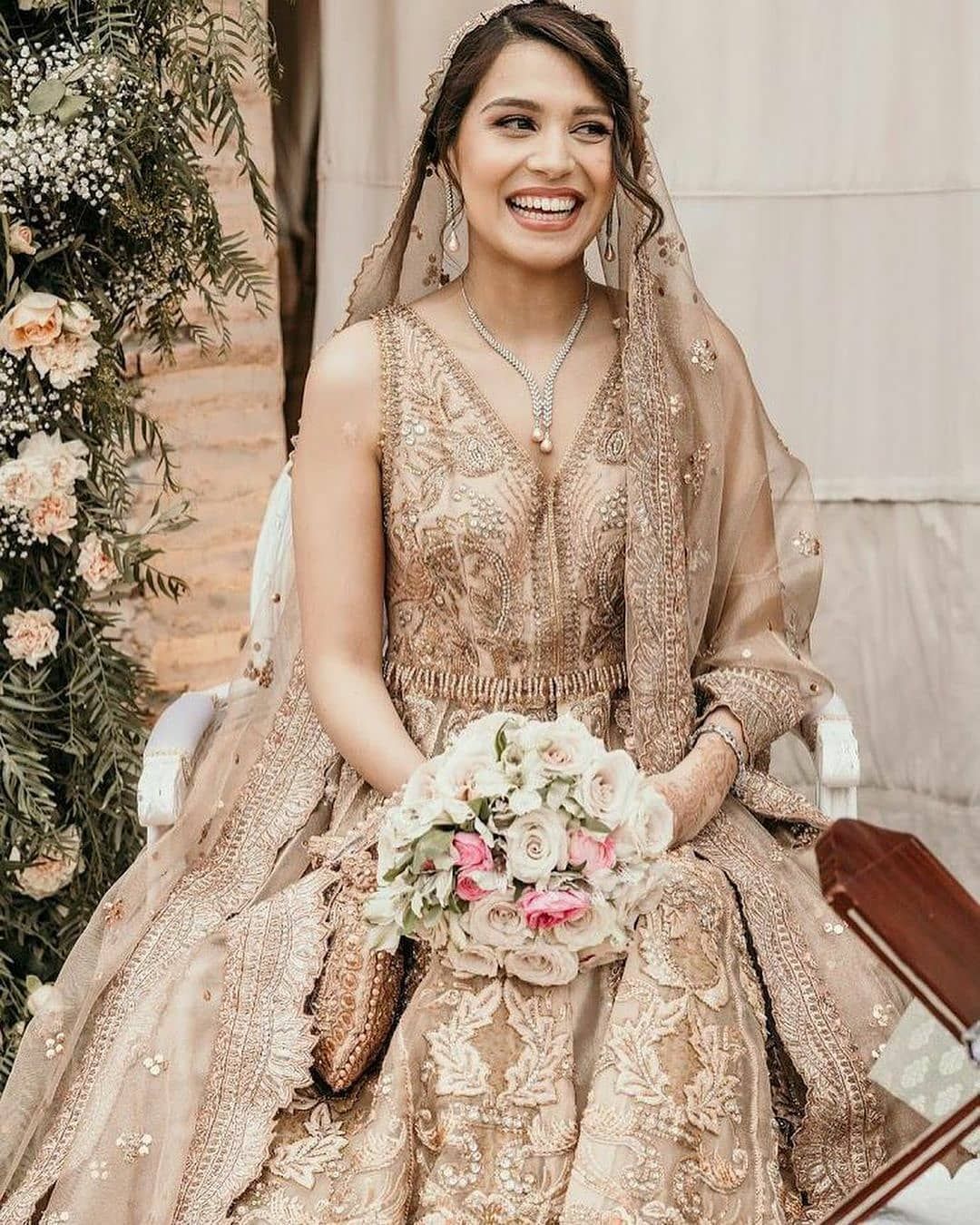 Image via @tenadurrani
One look at this bride's applique work lehenga and you'll instantly fall in love! It's a perfext mix of minimalism and vogue.
Royalty at its best!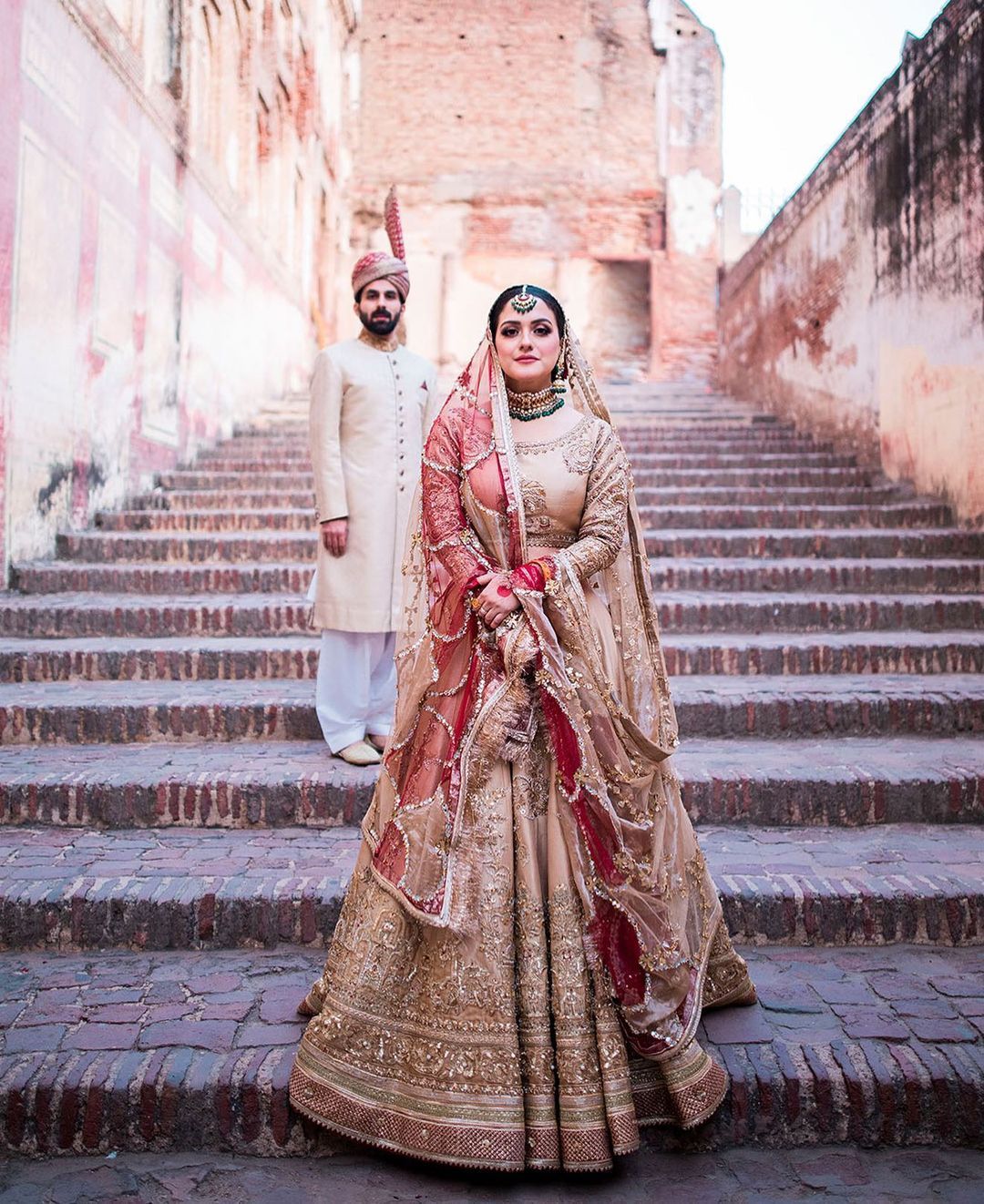 Image via @mohsin.naveed.ranjha
If it's an attention-grabbing number you're after, this bride will lend you some inspiration. Her intricately embellished gold lehenga is just the kind of regal our brides love!
All gold for the win!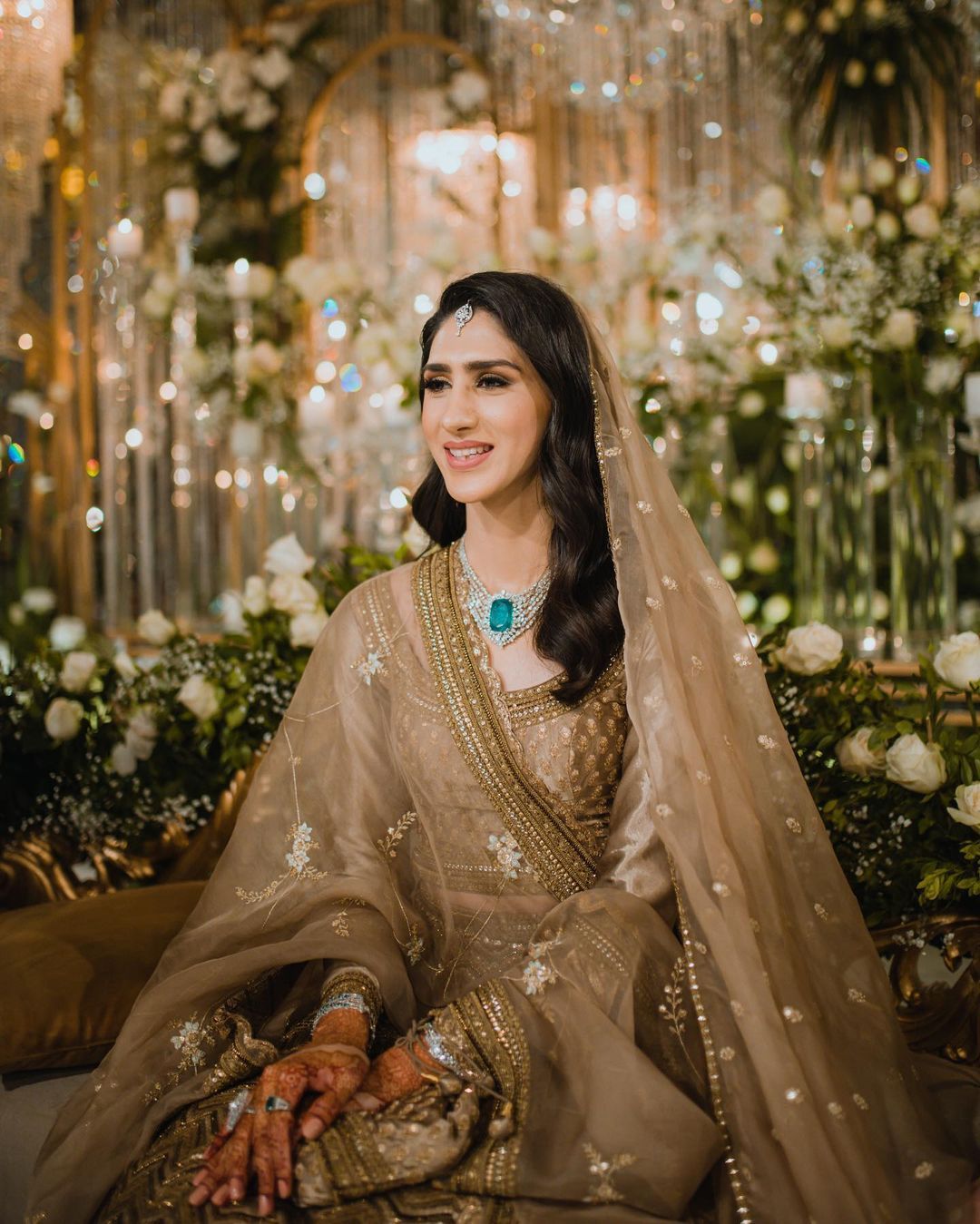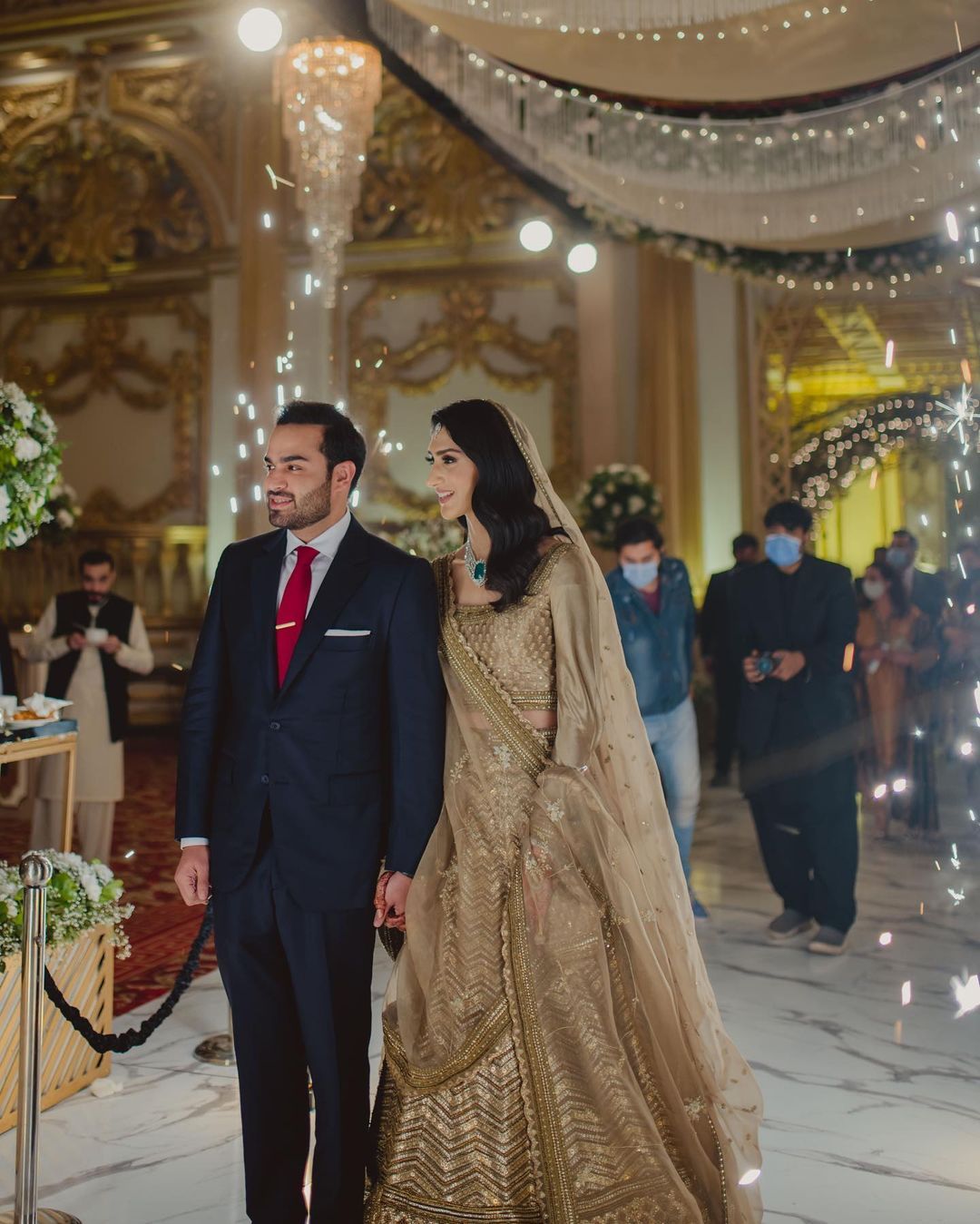 Image via @fatimatariqphotography
Loving this antique gold hue this bride pulled off on her special day! Brownie points for that glimmering diamond necklace she paired up with her ensemble.
Striking yet classy!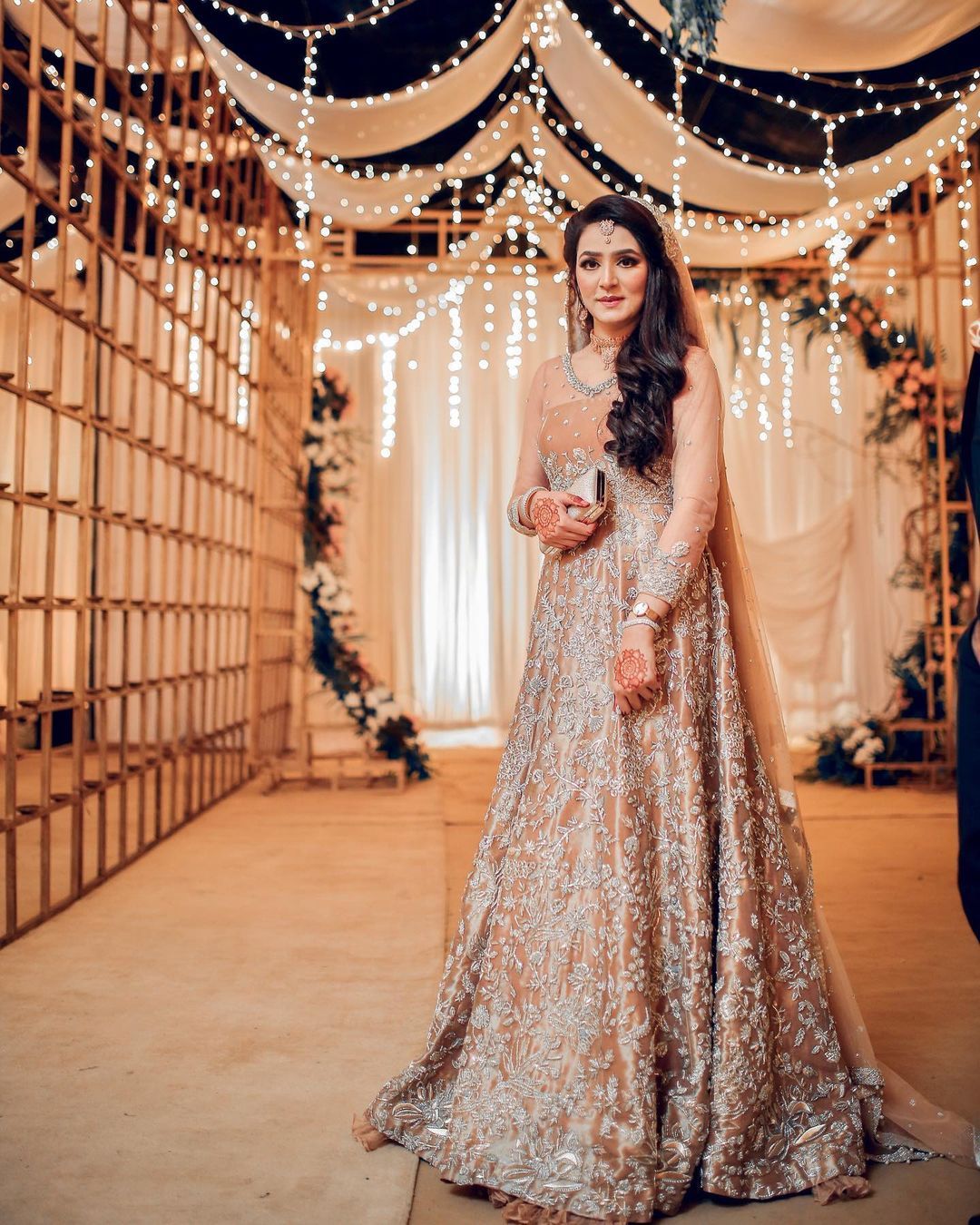 Image via @zuriador
The bride's golden haze outfit is another head-turner, made even more fancy with those impressive embroideries!  
Something Bold & dazzling-Our forever favorite combo!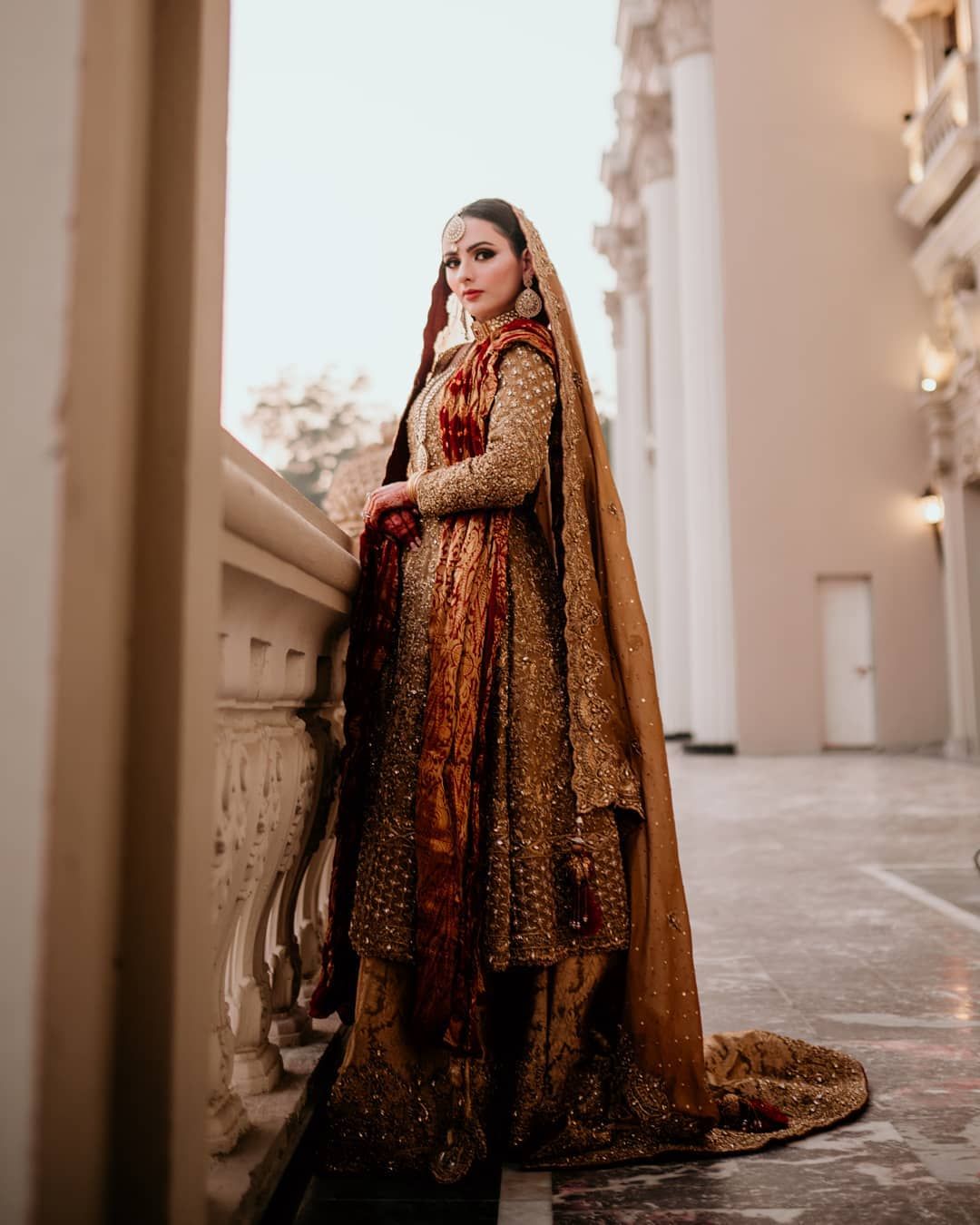 Image via @pictroizzah
Clad in her golden yellow stunner with a tie & dye second dupatta, this bride got our hearts racing in awe!
Create some ripples with a hint of minimalism & gold!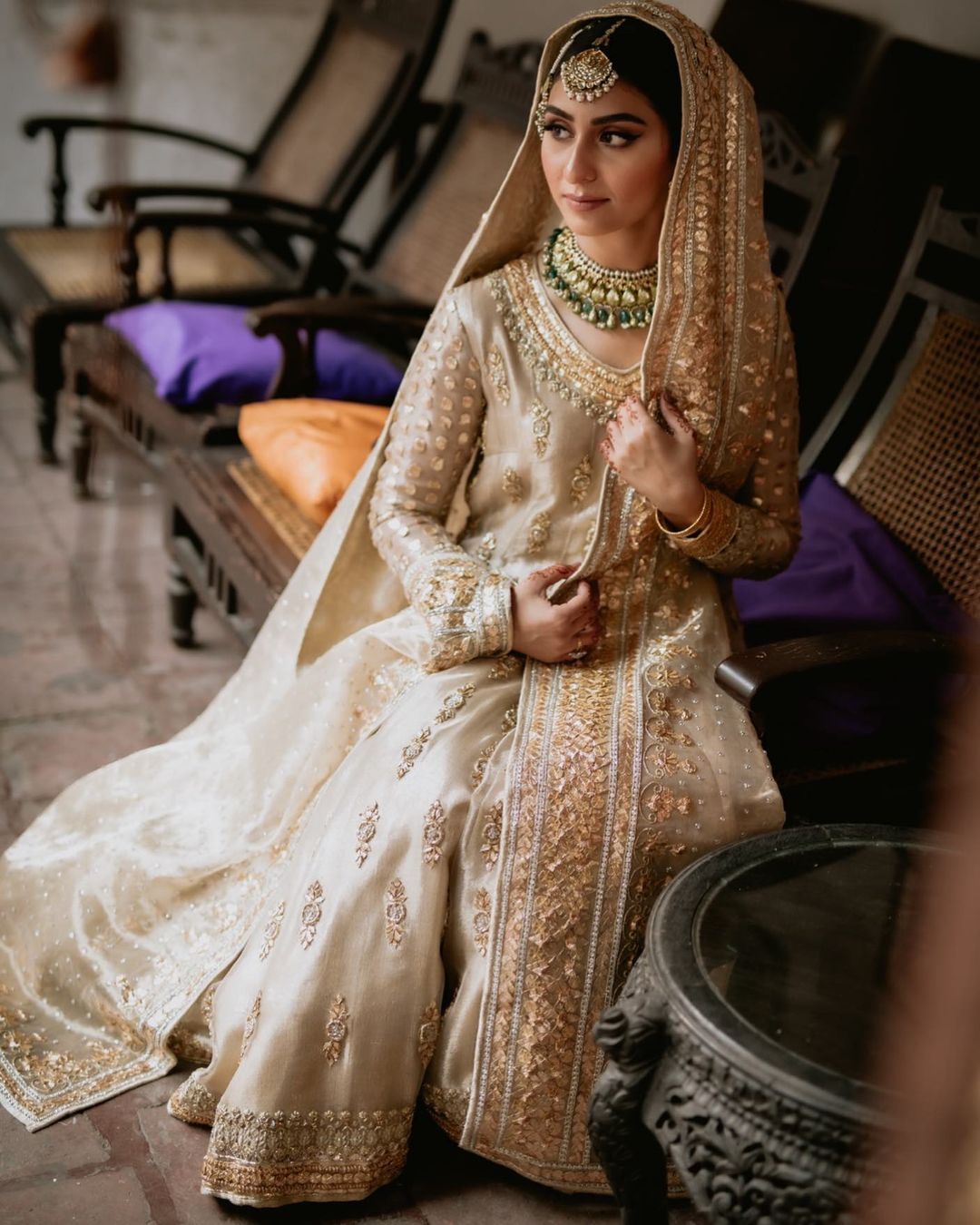 Image via @theweddingstorieslhr
Let's take a moment to appreciate how this bride let her minimal gold outfit be the focal point of her bridal glory!
Saree, not sorry!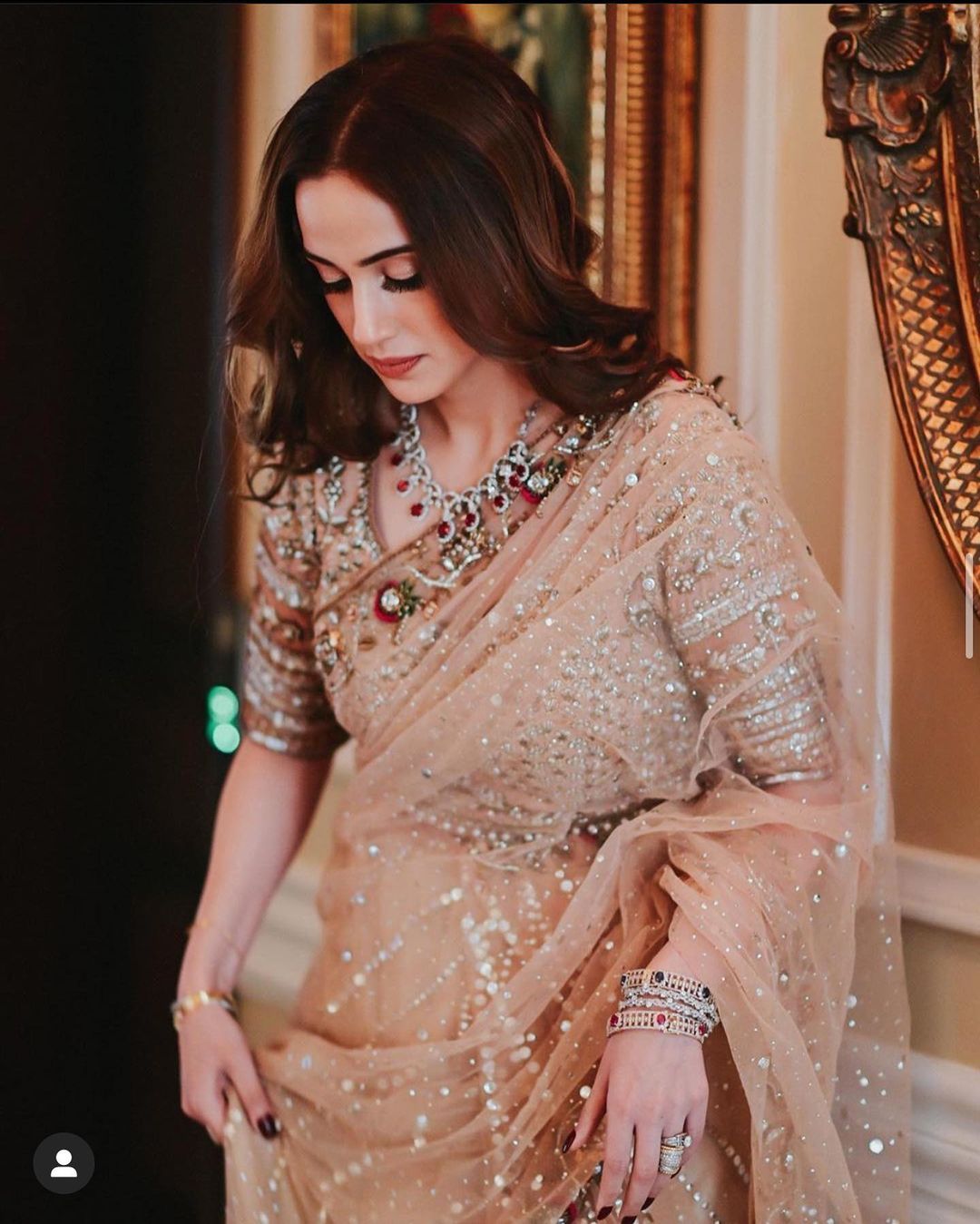 Image via @mehlum.sadriwala
Who wouldn't fall for this bride's scintillating gold saree that comes with a fully-embellished blouse!
When ethnicity meets sophistication!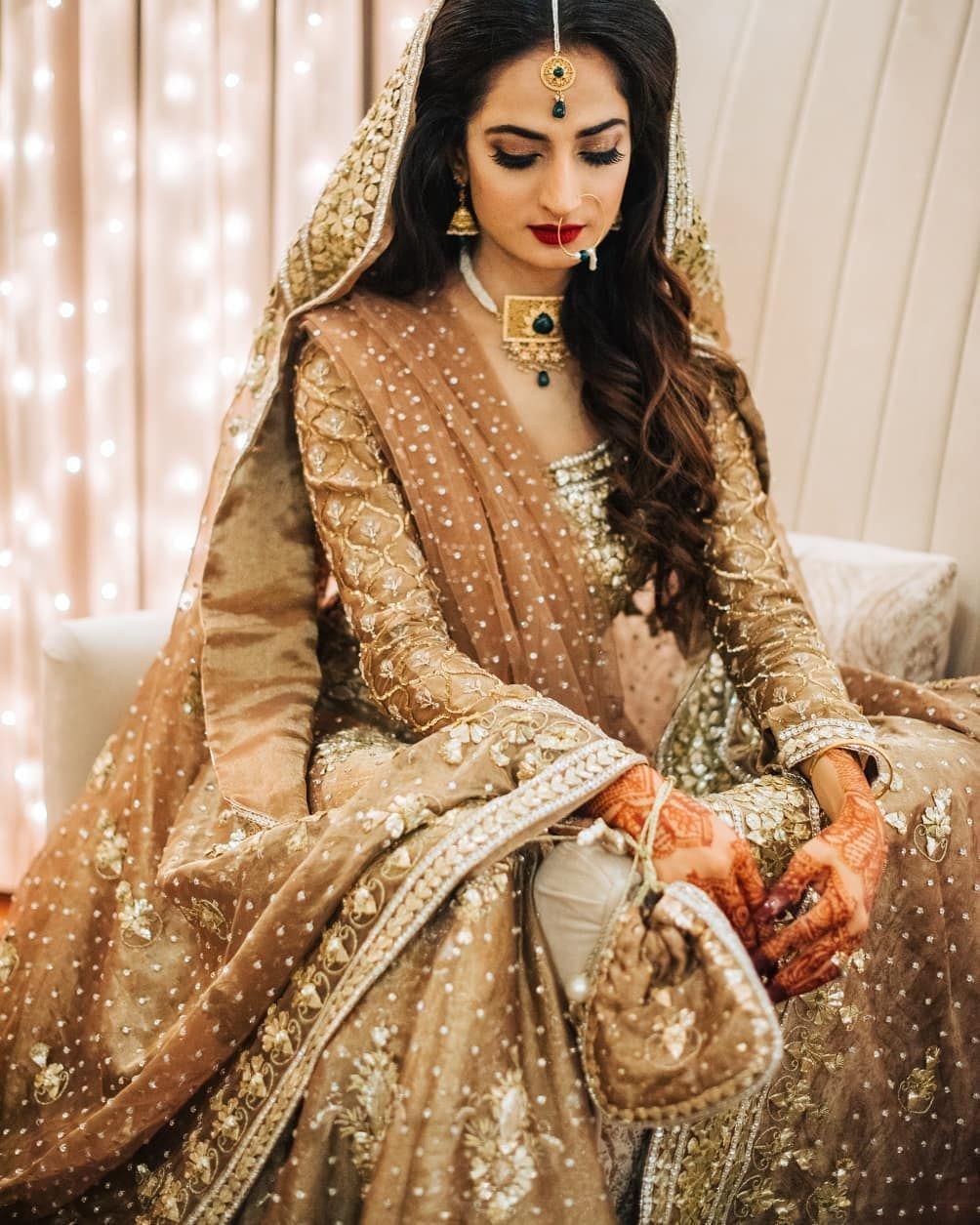 Image via @palwashaaminhas
When the weather forecast calls for noteworthy embellishments and sparkling gold hues!
An uber chic medley of simplicity & style!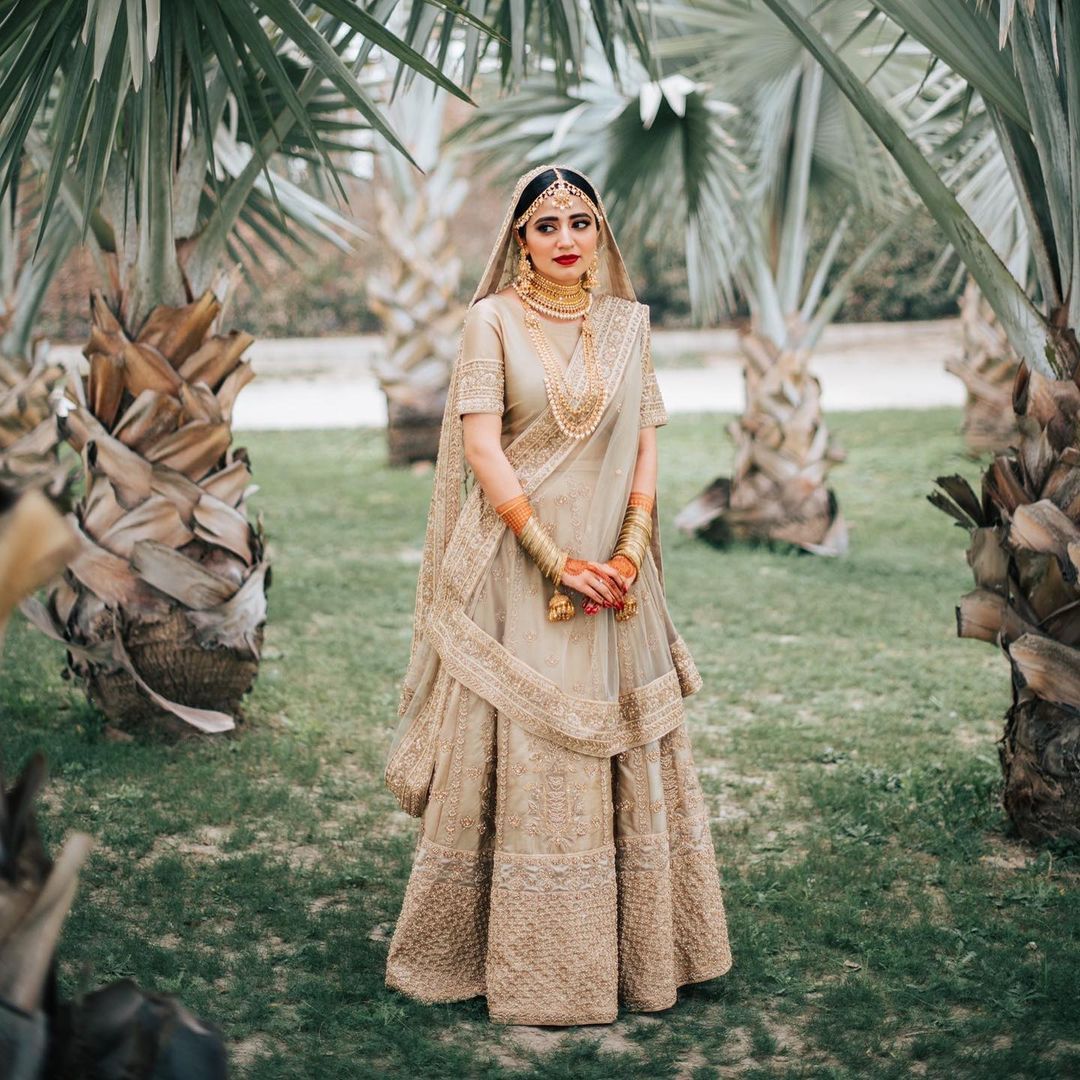 Image via @fatimanasirofficial
This bride's plain-jane gold lehenga handcrafted with sheer perfection is for every millennial bride out there.
Metallics have their own charm!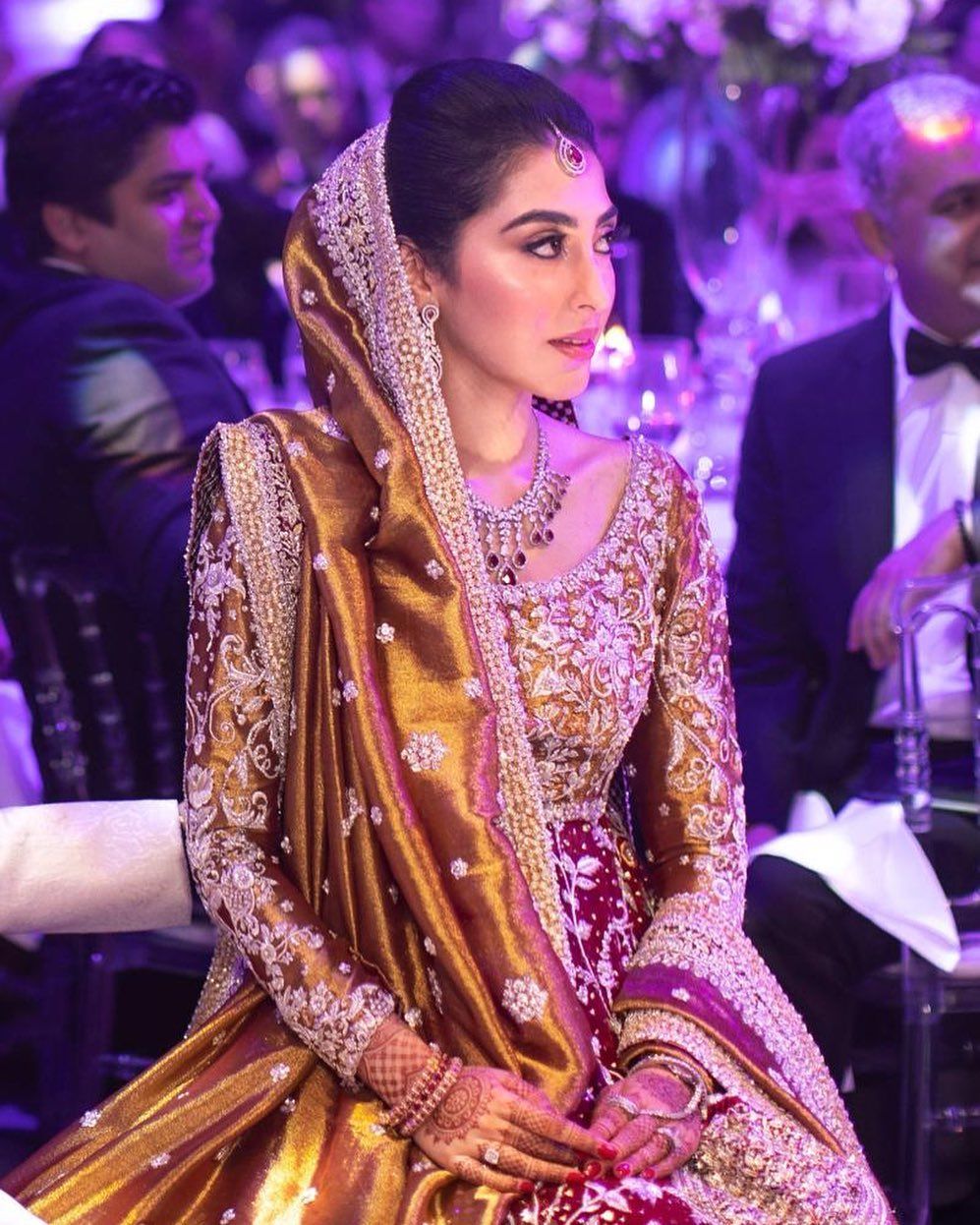 Image via @buntokazmi_official
Eyeing this bride's metallic gold anarkali outlined with sterling silver accents! 
For the urbane brides!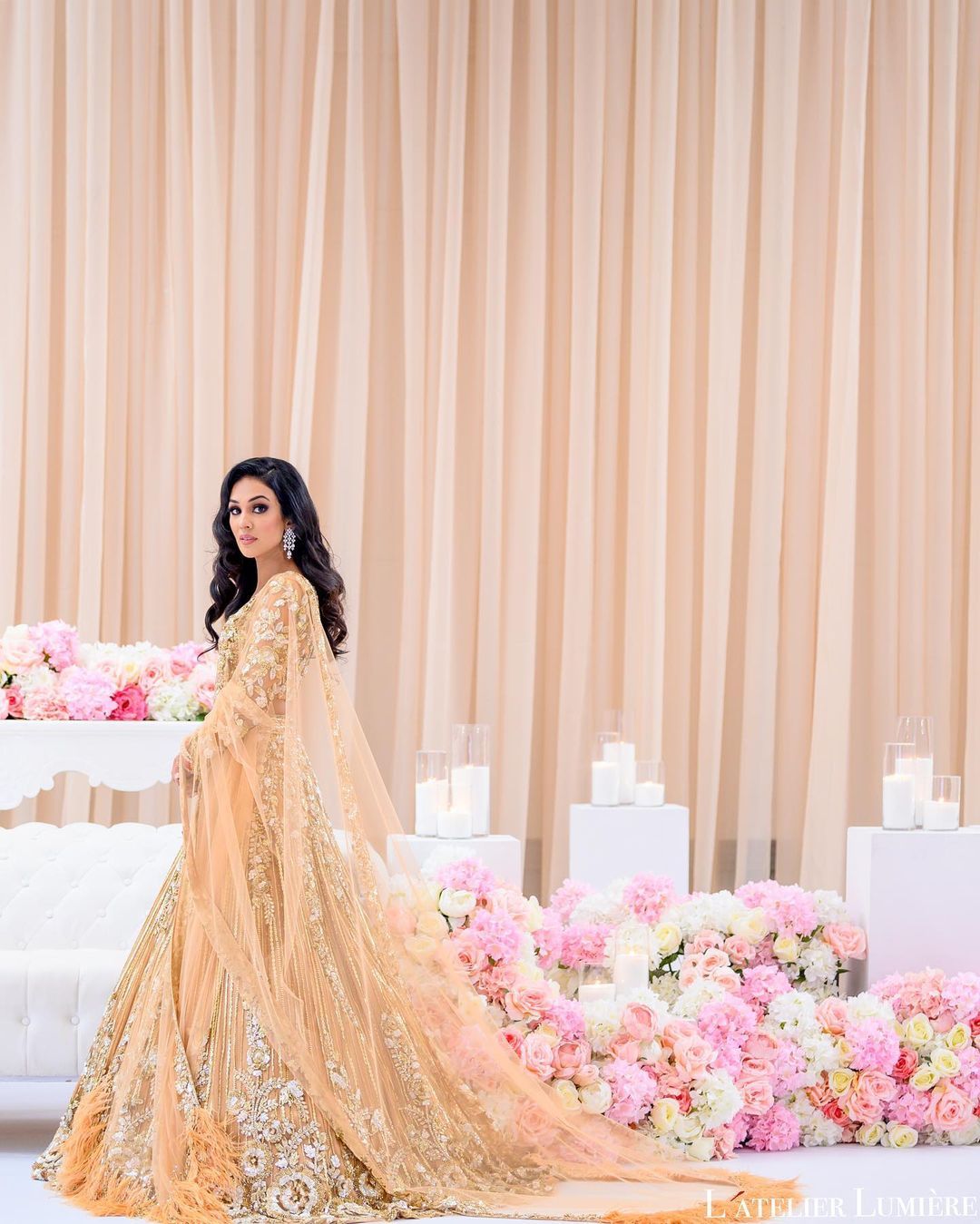 Image via @soleilllx
Here's another floor-dusting gold gown that struck a chord with our design sensibilities!
Scene-stealer Alert!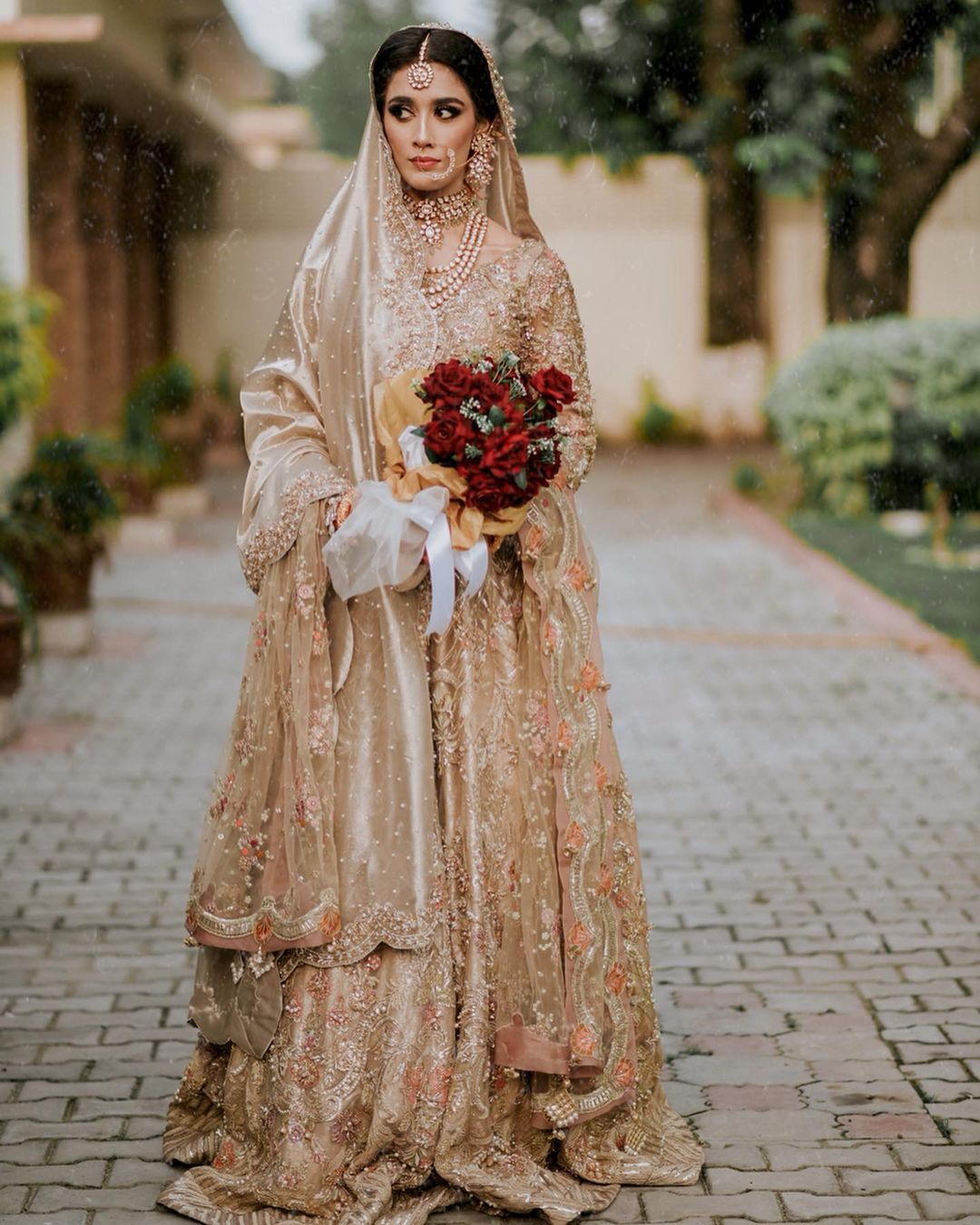 Image via @saraidrees_
Love how the scalloped dupattas added a breath of fresh air to this bride's all gold look!
Image via @palwashaminhas
A big fan of pakistani ghararas? Here's one we spotted in a pale gold hue that makes for a surefire winner!
Long Kurtas with lehengas never looked this elegant!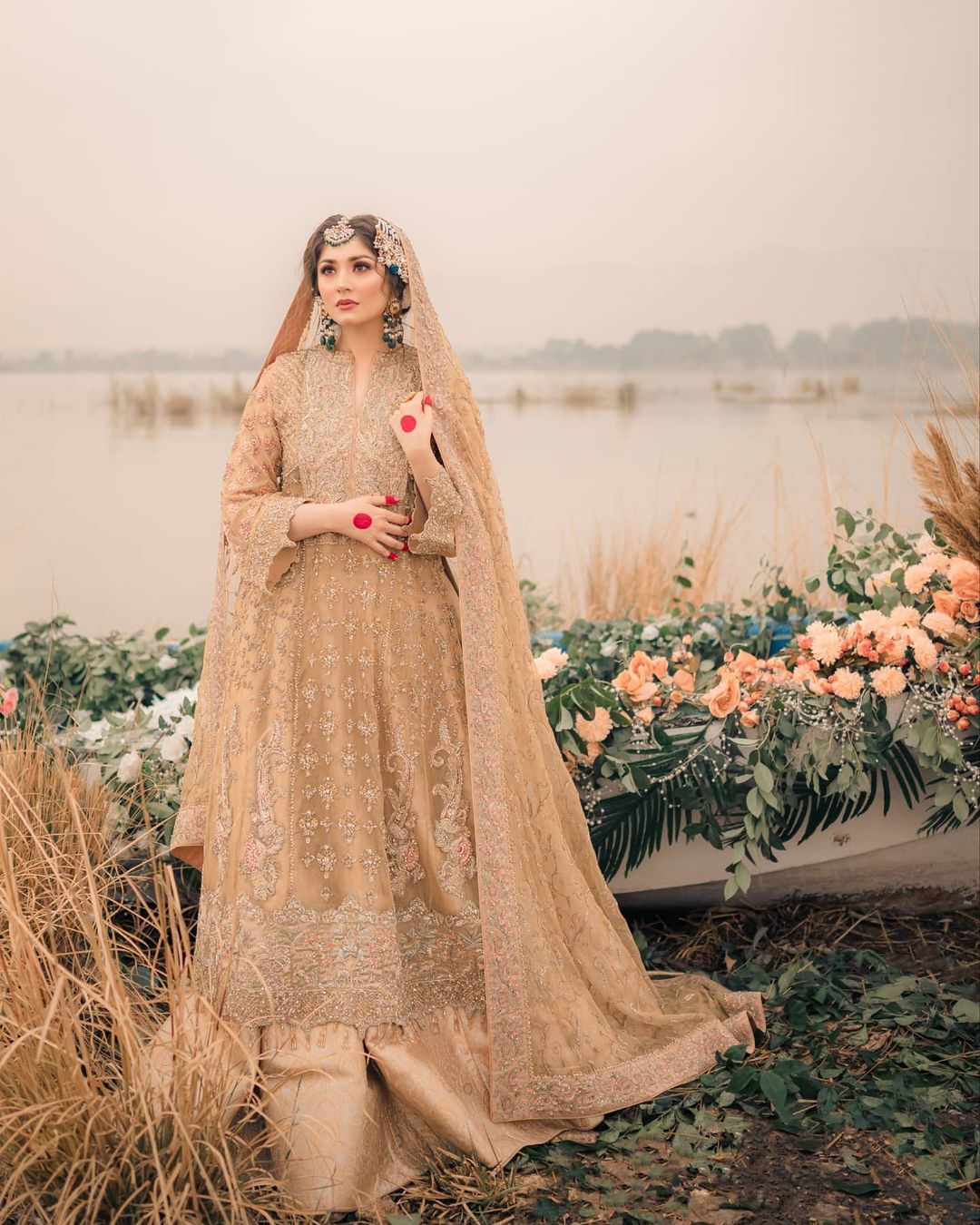 Image via @farahandfatima
Calling out all the millennial brides to take some cues from this bride to style a long kurta with a lehenga so effortlessly!
Exotic Confluence of Regal & Timeless!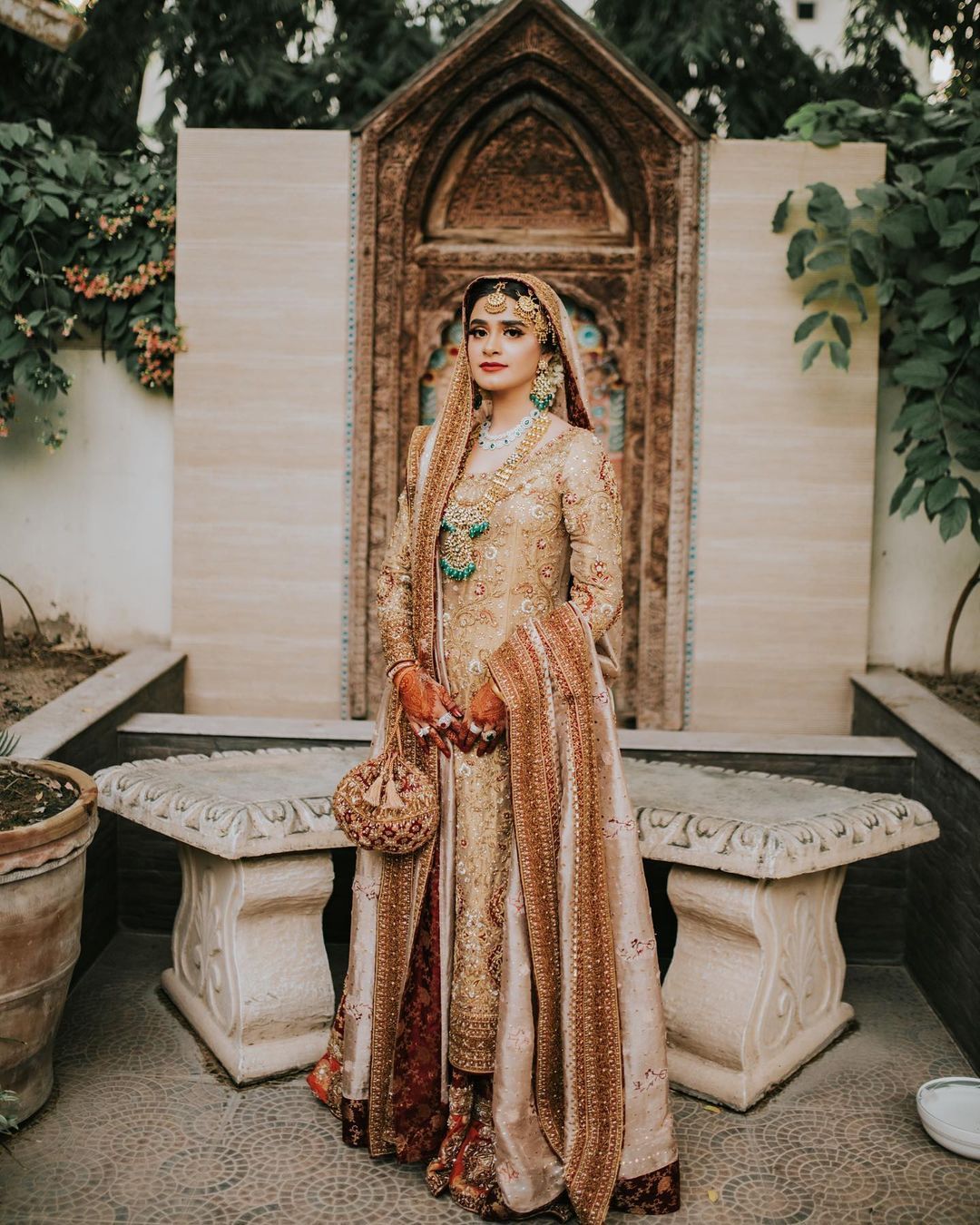 Image via @saraidrees
Obsessing over this bride's long gold kurta with maroon ghararas. Such a regal pick for a Nikkah look!
A little gold never hurts! So save your favorite pick from this intriguing curation.