Pastel Pink Prettyness in Chennai
BY The WMG Bride | 17 Oct, 2014 | 4505 views | 2 min read
I feel like we should break a coconut or something, we have our first ever real wedding from Chennai folks and its shot by the extremely talented Amar Ramesh photography. With a bride who clearly prefers pink (and we dont blame her), this lime green and pink hued affair will have you spending some time in the gallery!
Meet Varshini & Boopathi
He was her sisters friend from school, but it was only when her sister had a reunion party did Varshini and Bhoopathi really hit it off. Varshini recounts "Like most stories we became good friends, hung out often , loved spending time together and decided to take it further"
The Sangeet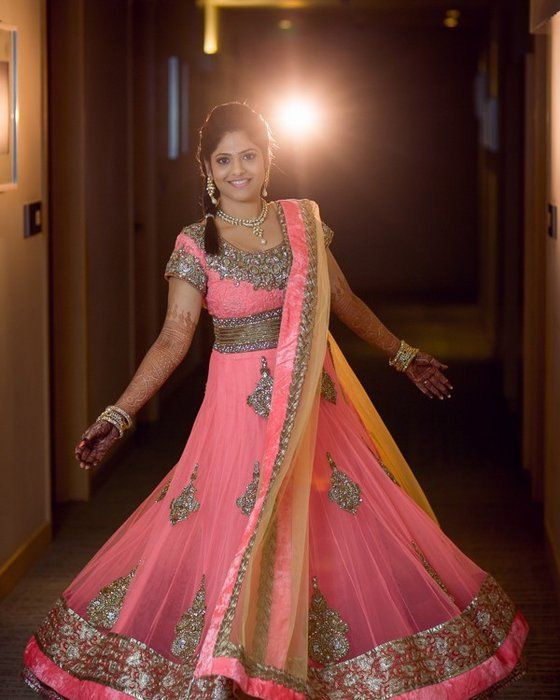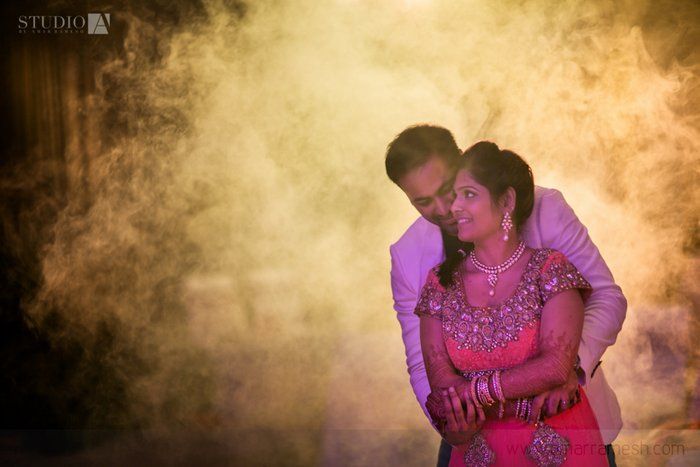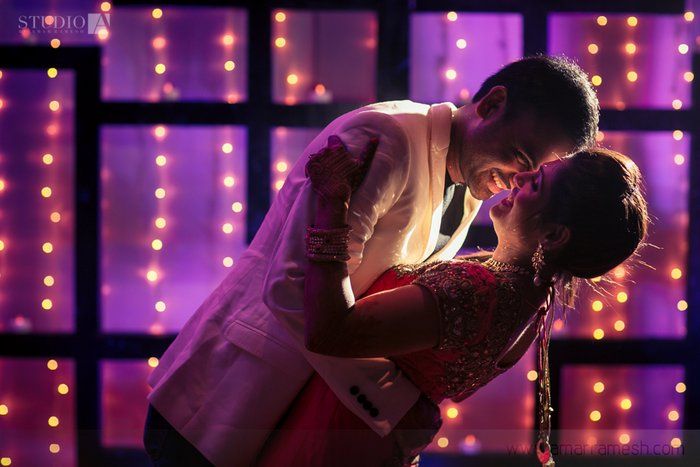 The wedding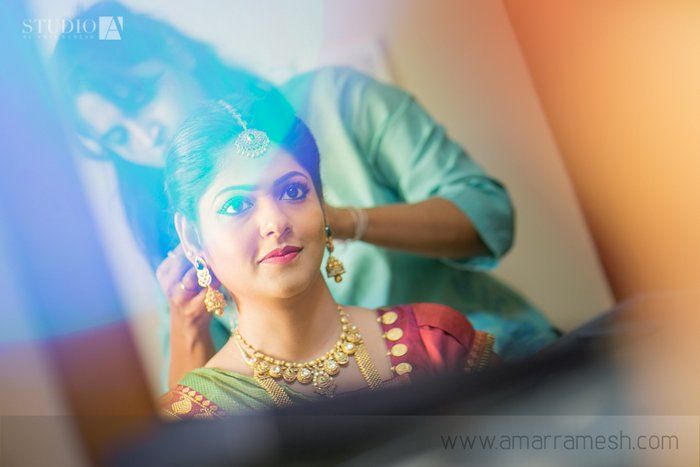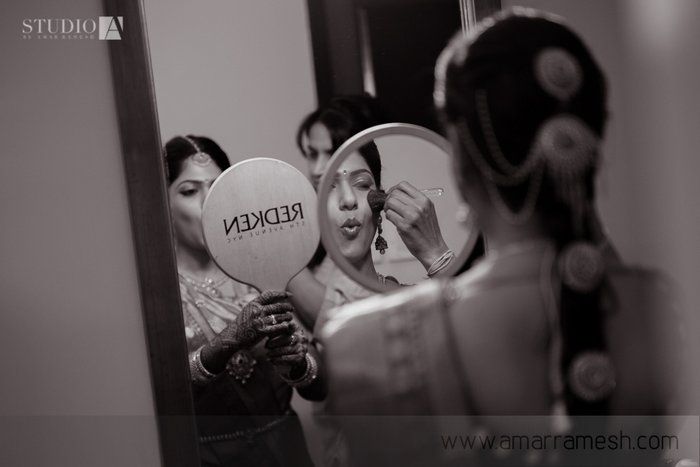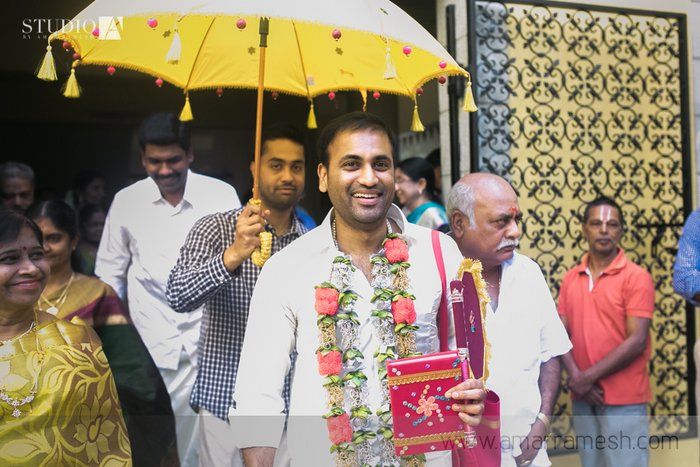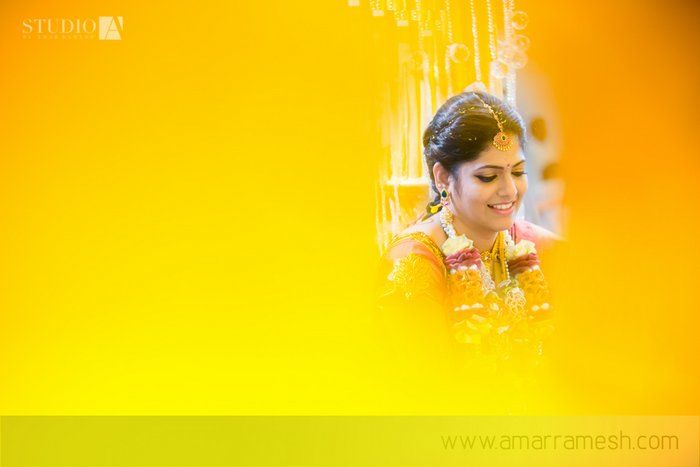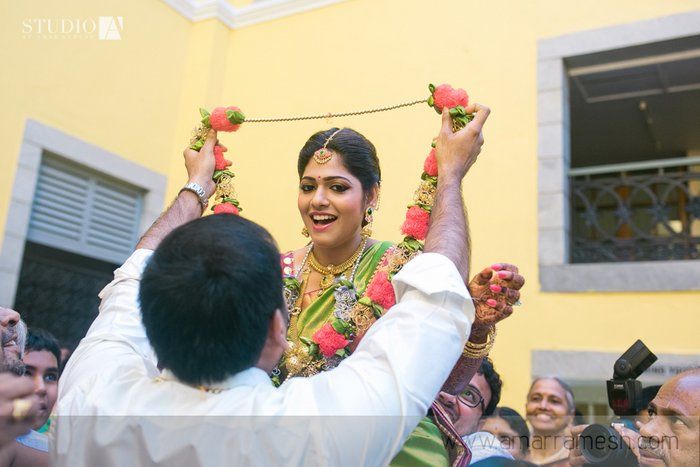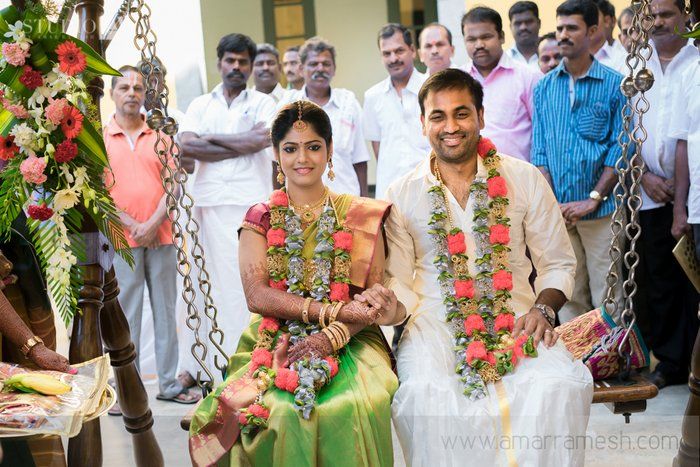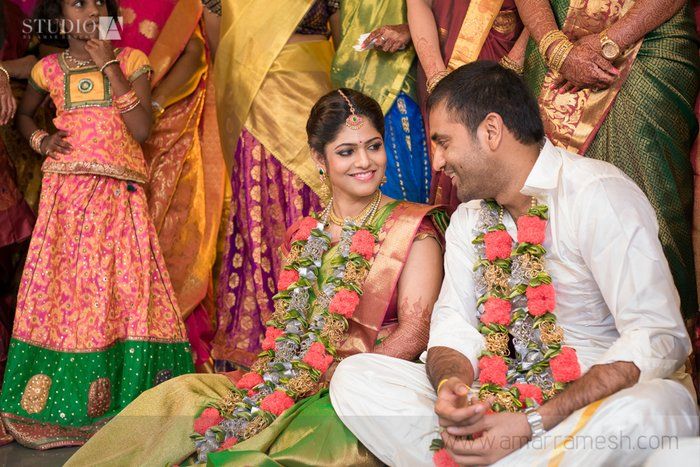 Those lime green and pink Jaimalas are so pretty!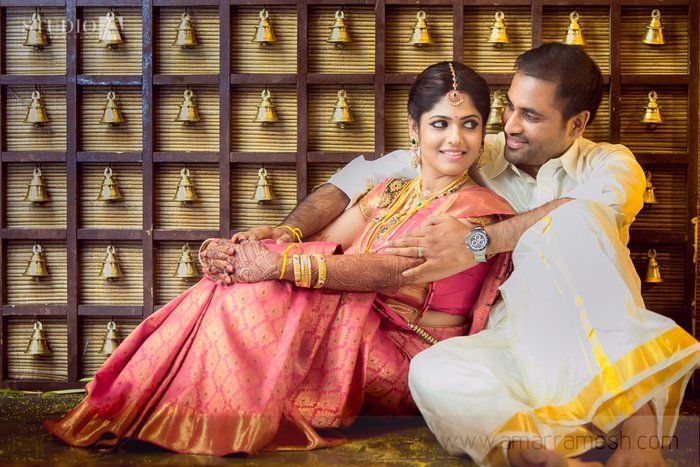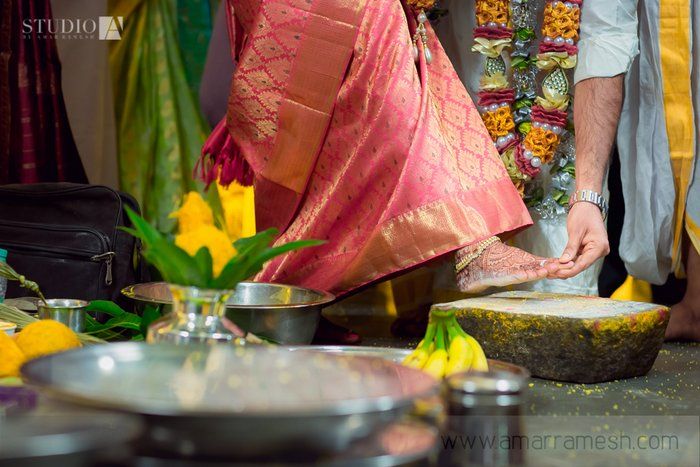 From the bride: Ours is an Inter cast wedding, we understood it would be a mix of cultures, traditions and rituals, At the same time we wanted to have fun planning and experiencing the whole set of wedding events. Both our families were very involved in organizing and conducting every  part of the events in a brilliant manner.
We had  a series of functions:  Engagement ,mehendhi ,sangeeth ,the wedding followed by  reception and it was almost a week of fun, celebration and love. Apart from that for me and my sister it was all about shopping :D shopping and shopping !
Amar s photography skills are impeccable ! He is so professional with his work .Needless to say how he bags so much of appreciation from people. We were very impressed with his promptness in delivering the pictures and ofcourse the pictures itself . He has captured our moments beautifully and made us all look at our best.
---
Catering : Pattapa | Invitations: Not mentioned | Makeup: Sukhi Sudha 7401493294, 9841784163| Brides outfits: Engagement pink anarkali lehenga from Kay Chennai, Lime green silk saree for Oonjal from Tulsi Silks Chennai, Muhuratham pink kanjivaram saree from Sarangi Chennai , Reception saree (not viewed here) from Mysore Saree Udyog  :| Grooms outfits: Zara coat for sangeeth, Silk dhoti from Nalli and silk shirt from Sundari Silk Chennai, Reception suit from Hugo Boss|  Photography: Amar Ramesh Photography| Decor: Pandian | Mehendi: Aasha Mehendi
[handbook]
Amar Ramesh Photography is a member of the Wed Me Good Handbook . To know how members are chosen, please read our FAQ.
[vendor]
Plan your wedding with WedMeGood !! Click here to find the best marriage halls in and around Chennai !!