Photographers Reveal: Lehenga Colours Which Look Amazing In Photos!
BY Sakshi | 24 Aug, 2019 | 81293 views | 3 min read
Bridal lehengas have come a long long way from the usual red or maroons. These days we see brides rocking almost every colour on the colour wheel, and we love it! But what do photographers love? Which are the colours which are a delight for them to shoot? We decided to ask some of them their preference- lehenga colours which look amazing in photos, and they told us their pick!
Pristine whites are clearly trending now. They are a definite win for a day wedding, specially when you can pair it with a gorgeous red dupatta, like this bride did. They not only add grace but also give extremely royal feels!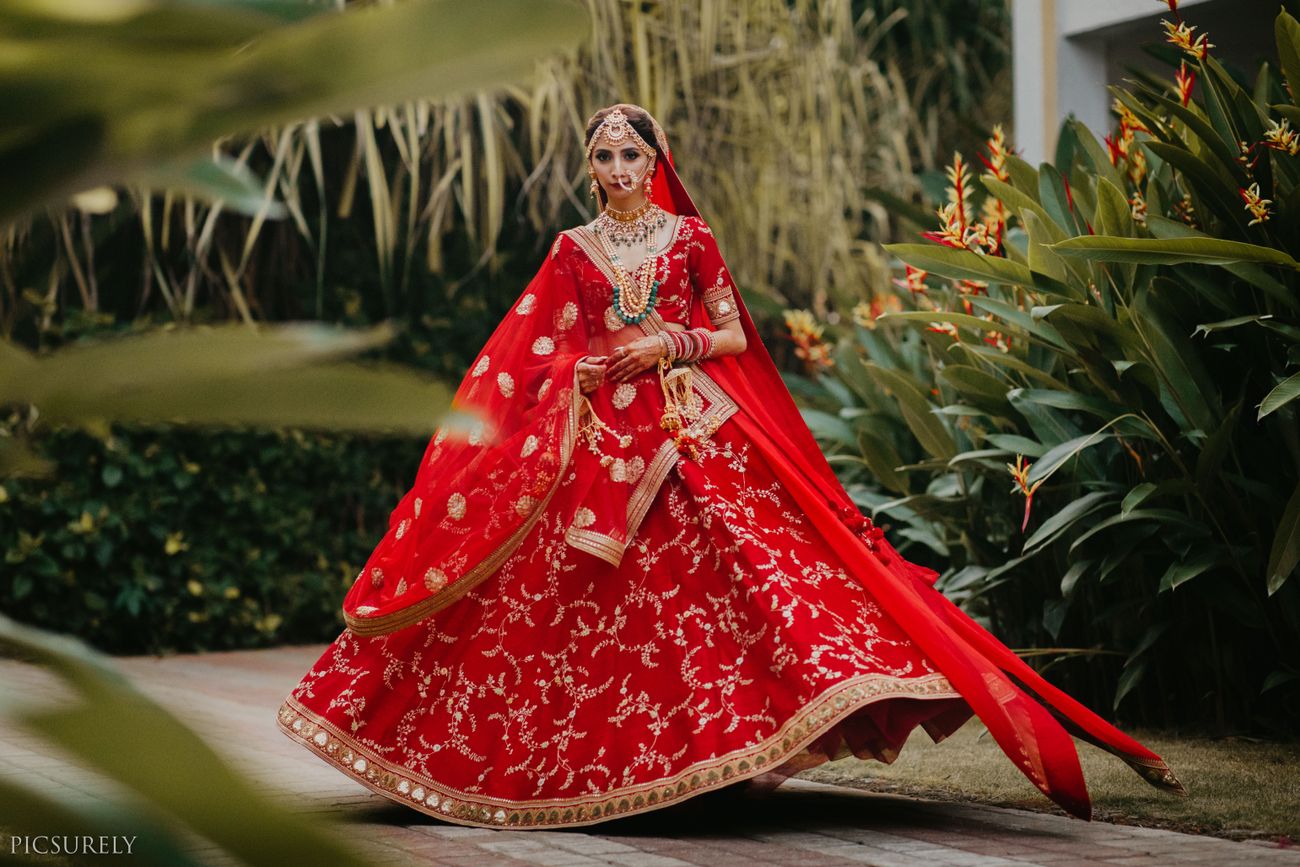 Pleasant and light lehengas are the bridal style this wedding season. This bridal lehenga beautifully blends bright and pastel shades to create the magical aura. Embellishments are lavish with zardozi, sequins, antique gold work, heavily worked gotta-patti and appliques which have added to the exquisiteness of the outfit. Besides, the correct usage of soft fabrics like silk, crepe, chiffon and net embedded with elegant embroidery provided that sophisticated look.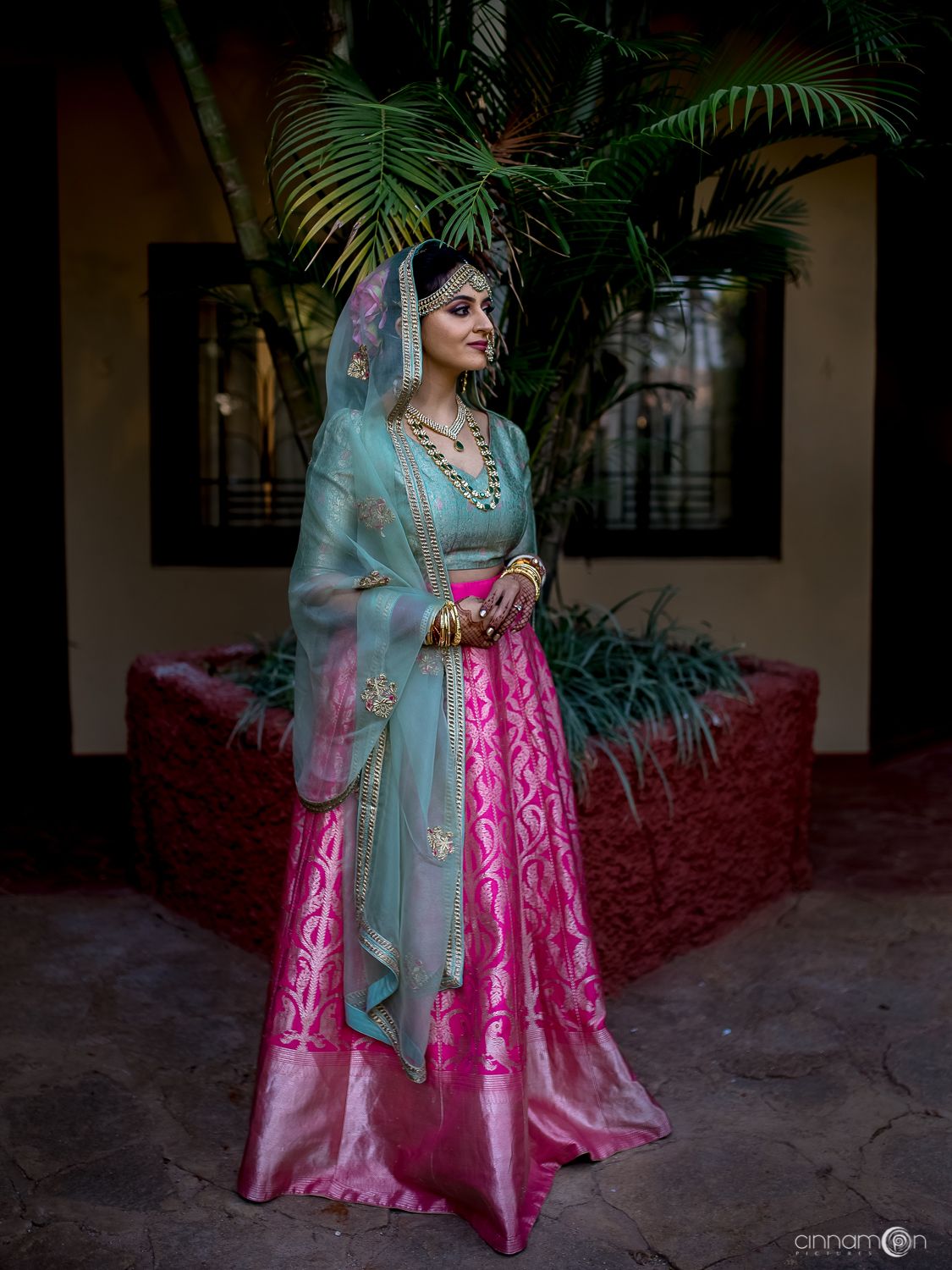 The colors that a bride wears usually ends up setting the tone or vibe of a wedding, & also inspires us to shoot in a certain way. For instance, the quintessential reds & golds always look timeless and classic, while an unexpected color or something quirky looks quite striking & offbeat. It's a hard choice, and while we absolutely insist that each bride is gorgeous no matter what colors she wears, we would lean more towards the offbeat earthy tones, and unique combinations of colors like blues, green/pink or purple/yellow."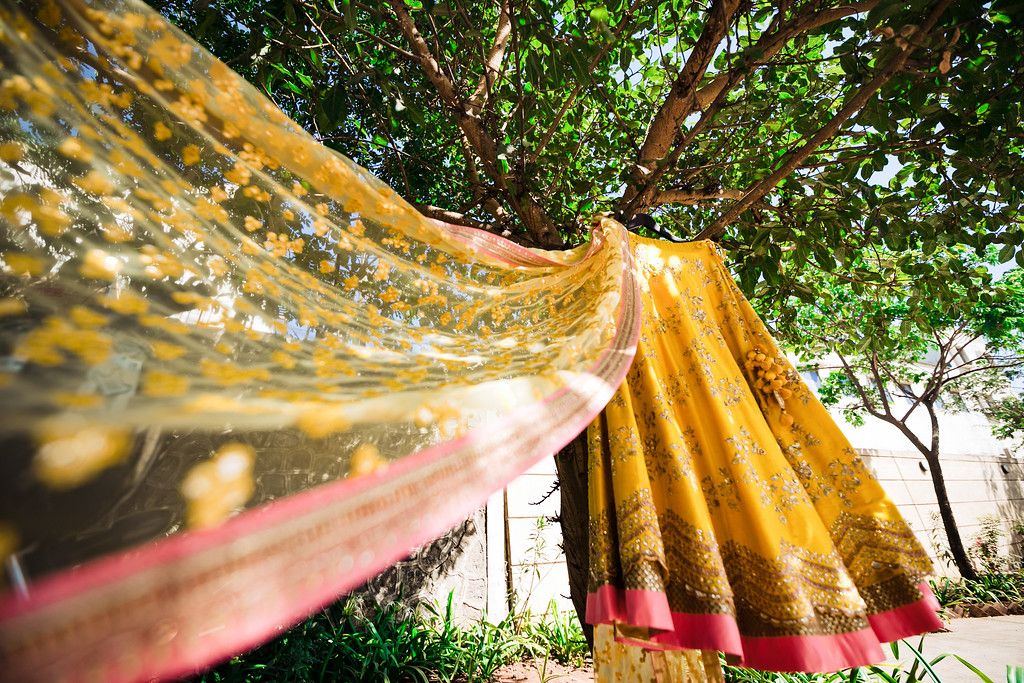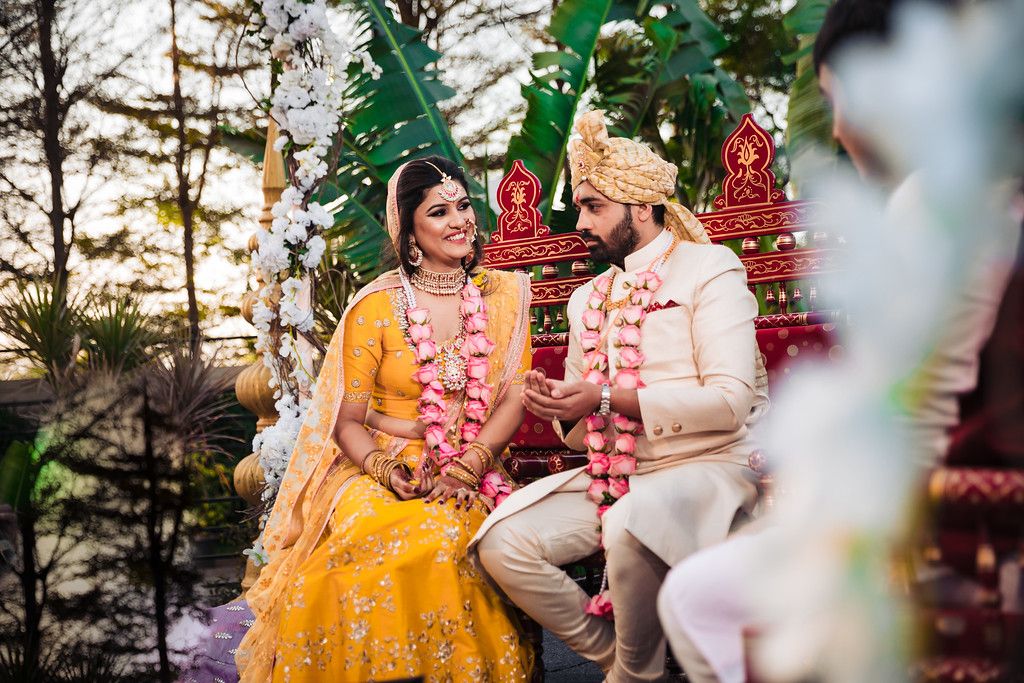 Saumya and Rutunjay had a winter sundowner wedding in middle of the gorgeous greens of fir trees. Their mandap was a simple white themed structure with the backdrop of palms and darker green leaves.
Saumya chose pastels as her wedding theme and opted for a beautiful yellow with a little hint of baby pink on the edges. Yellow helped her shone through the evening, and stand out in front of those greens of the backdrop. Yellow added warmth and glow to her already beautiful face. It's not just a very unique color, but very sporty and fun too and compliments Saumya's tom-boyish personality absolutely perfectly.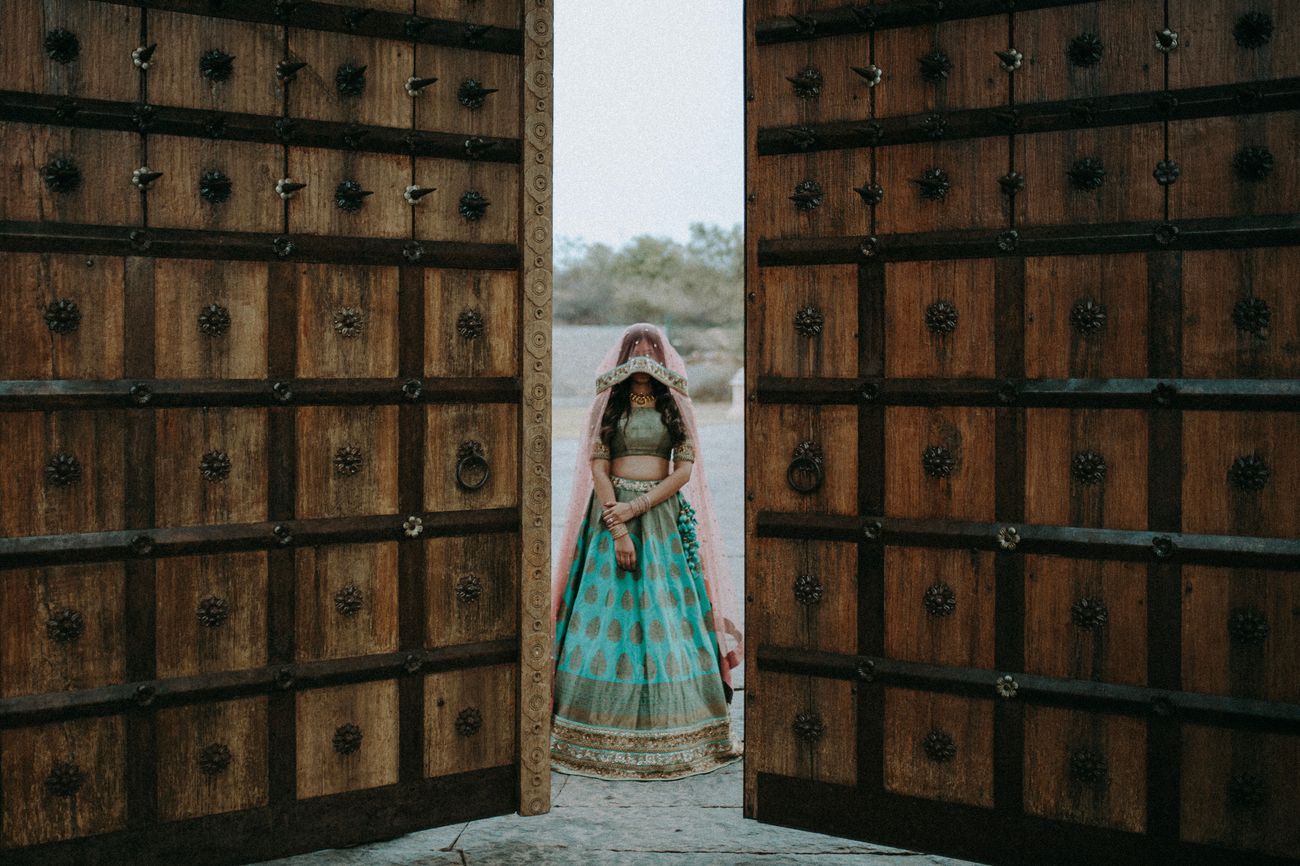 2019 is all about a combination of rustic and pastels. It's more about mixing and matching colours that would fit into the style of wedding and venue. Shooting luxury fort and palace weddings definitely need a sense of subtle colours like pastel green and pink so moving away from the bold reds and maroon.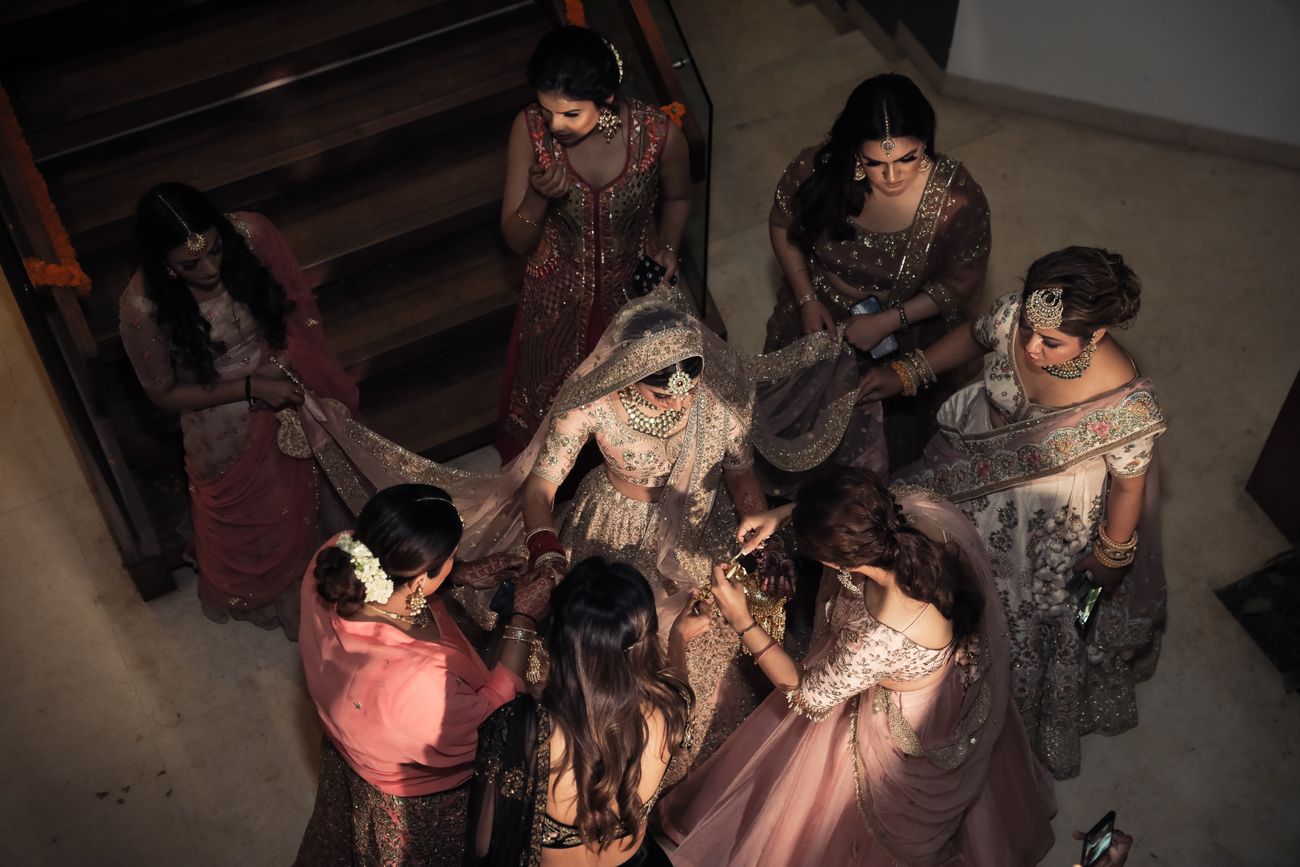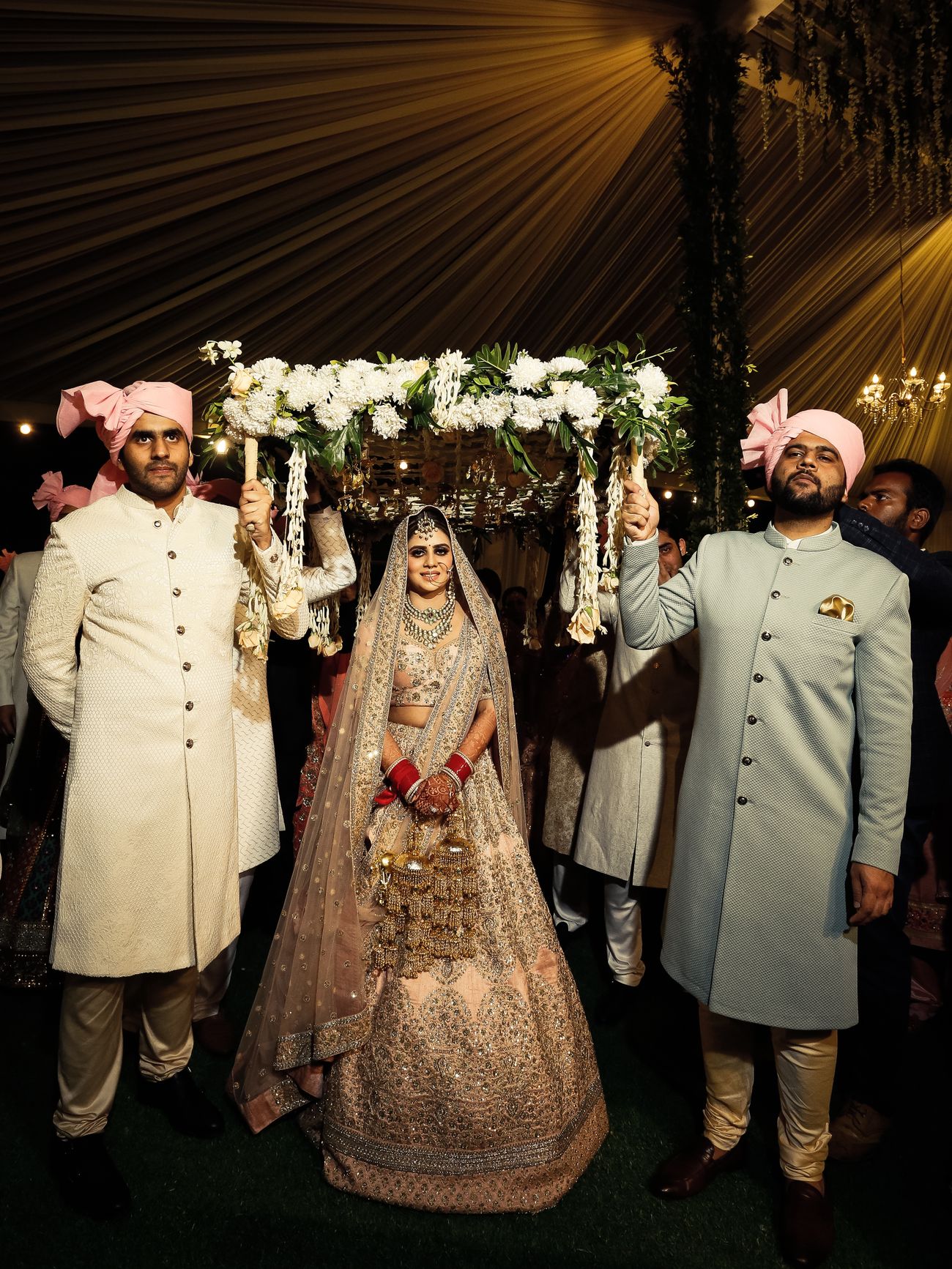 A pastel for an evening function can be a risky affair but not for our bride Ankita. She picked up a Sabya pastel lehenga. Clicking her was purely out luck. One of our favourite shot of her lehenga is the one in which her friends are helping her get ready/ her entry.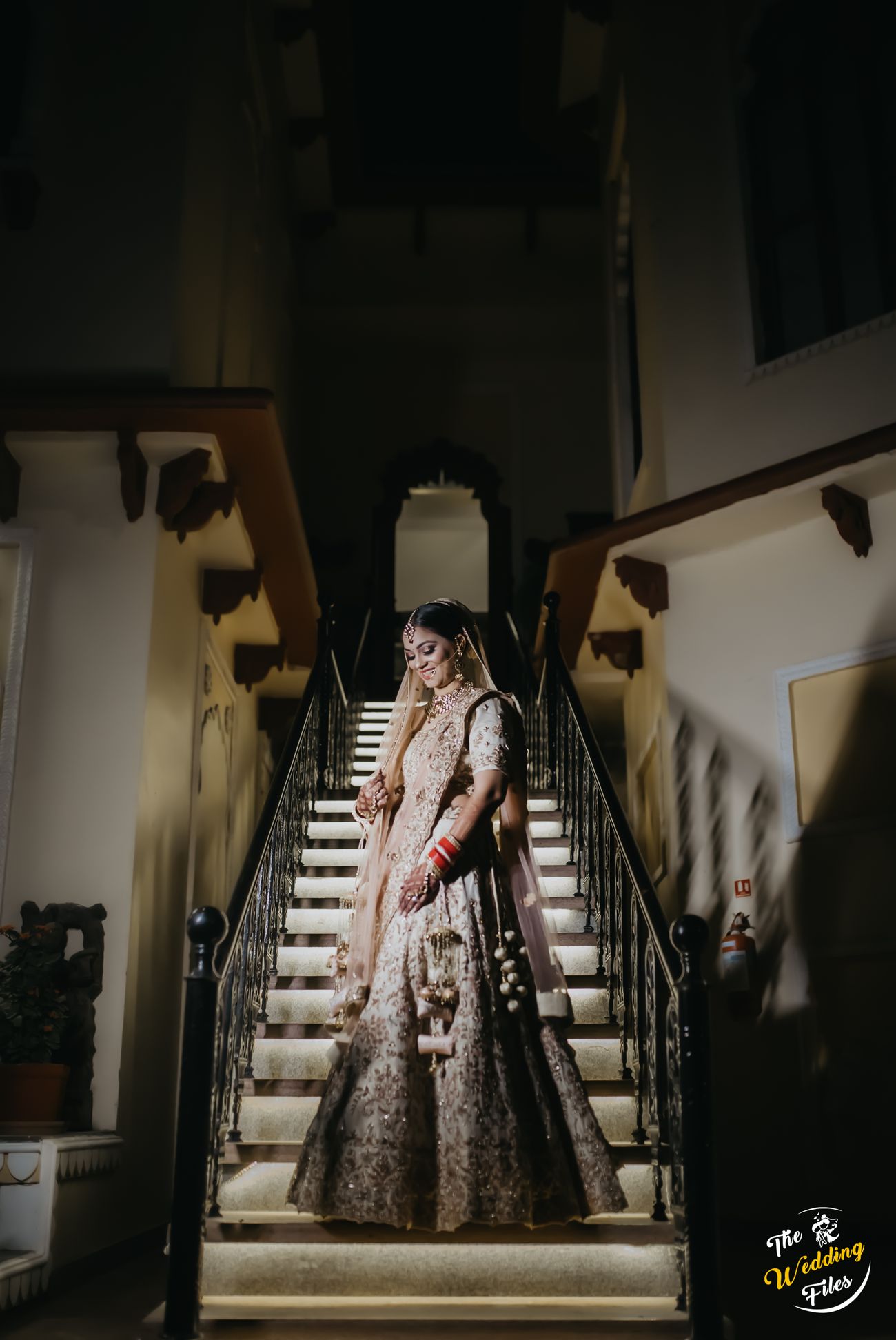 Although RED is a classic and will always be, our recent experience with brides playing along with pastels has been amazing. The colour WHITE has never been an Indian bride's colour but the purity, the innocence- you click in colour or black and white, the essence of the colour isn't lost. As a photographer- We loved shooting light colours in the night time this season (the least demanding we found ever). 
ALSO READ: Photographers Reveal: Shots That Every Bride Must Get Clicked!