Colorful & Quirky Alibaug Wedding With Tons of DIY
BY Latha Sunadh | 10 Jan, 2017 | 7686 views | 6 min read
When you have a bride and groom who are musicians in a band called  
Chickeen Masala
 , you are guaranteed an off beat wedding.  From the handmade cool chaddar the bride made herself to the sweet posters put at every place to the fun cake and the adorable doggy in a lace outfit - everything in this wedding was DIy.  Photography by 
Rangresa Pictures
, Samiul Haque of
Chhobighar
and

Photosynthesis by Aditi

 was a riot. 
"My fiancé Vivaan and I met five years ago in the most unlikely of circumstances, as Artist and Manager. He is a professional drummer and I was an artist manager at the time. I instantly felt a connection to him but I did not pay attention to the feeling because of my my professional boundaries. But love has its way of coming around! He was extremely shy and did not speak to me directly ever until one day he approached me with a little rubber chicken toy in hand and exclaimed Chicken! To me. I was more weirded out than intrigued to be honest because I had never found myself in a situation such as this in my life!
Over time he began calling me Chicken, (which he still does to this day) and that became the start of our friendship which soon turned into love. Our journey so to speak was not easy dotted with personal and professional hardships, complex situations and a life threatening illness, but we've pulled through it all and here we are happily married performing all over the world with our very own band called Chickeen Masala."  explains Shreya. 
The Wedding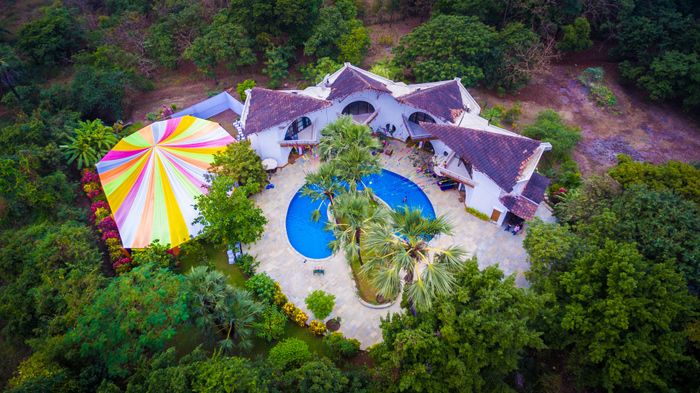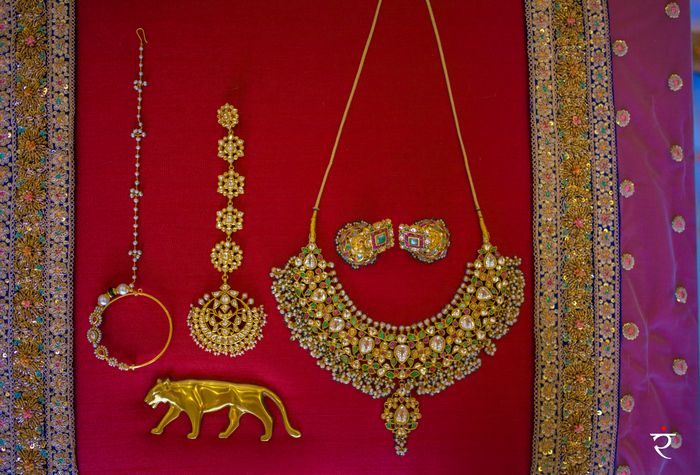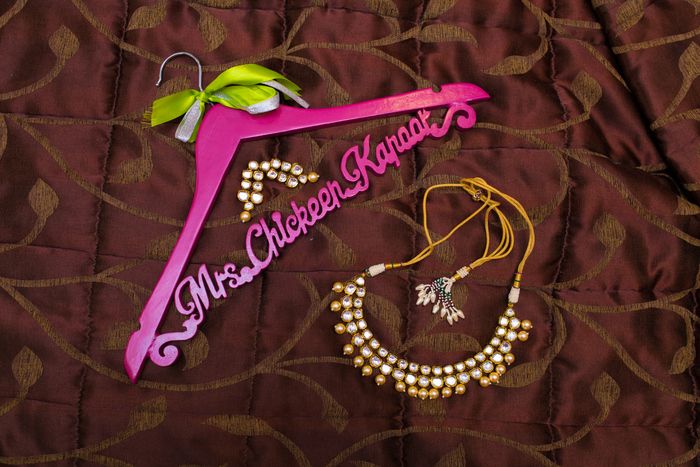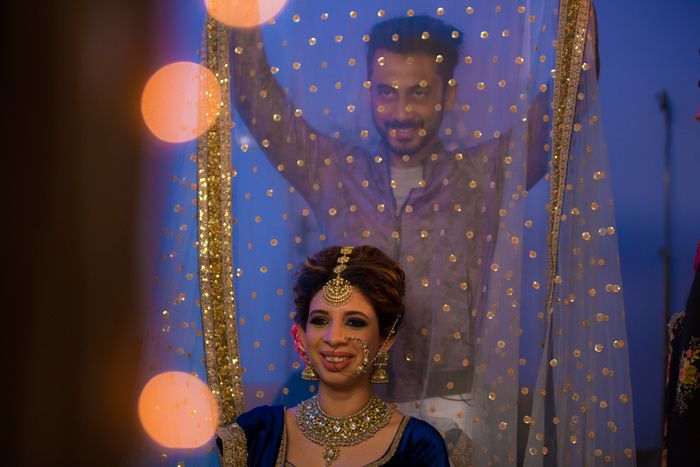 z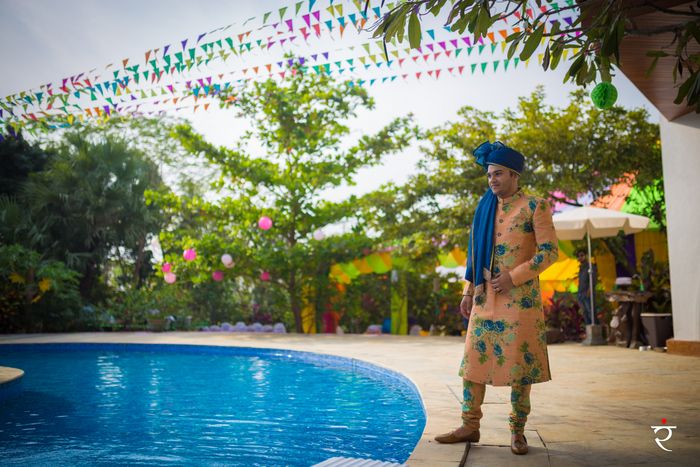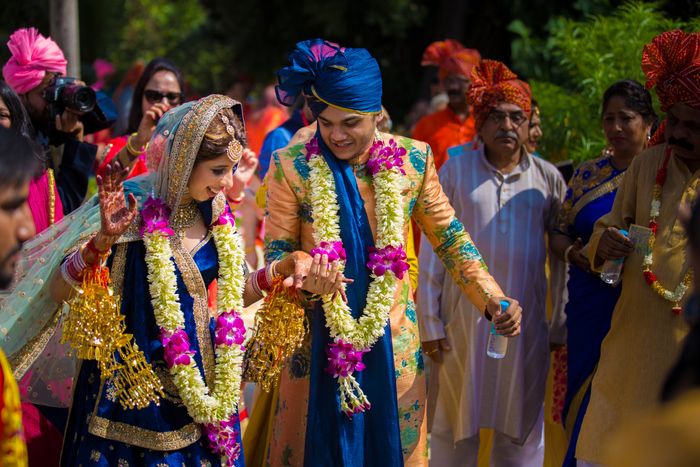 The Reception
From The Bride:
"I'd like to start by saying, through my entire year and a half of planning my dream wedding, my two bestest friends have been Pinterest and Wed Me Good. I'm the girl who has always known exactly the kind of wedding I want. I consider myself really lucky that I had each and every element of my wedding just the way I envisioned it - though it wasn't easy. But it was so much fun that I am having wedding withdrawals. Since me and my husband Vivaan are both musicians and do enjoy lots of DIY and art, his vision for the wedding was the same as mine. We wanted the wedding to be an extension of who we are and therefore it was the boho music festival-themed wedding. We wanted it to be very personal and colourful. The wedding itself was packed with paper decor like buntings, pinwheels, paper lamps and the like since it was a morning wedding in our own backyard of our Alibaug house. We always knew we wanted to get married in a place we could visit again so the venue was perfect," explains Shreya.
"We believe in taking tradition and decorating it our way. I always knew I would wear a traditional silhouette  for the lehenga but it would be my twist. Therefore I didn't  want any shades of red, orange or pink. When we met Sabya for the first time, I told him I want something traditional but with a boho twist, to which he agreed and showed me this gorgeous royal blue lehenga from his latest collection Firdaus. It was love at first sight and I knew that lehenga was it! Lots of people asked me to rethink it because it was blue but I had already made my decision the minute I laid eyes on it and Sabya backed my choice. My husband loves floral prints and Sabya was happy to oblige. He picked out a beautiful peach sherwani with blue flowers and blue safa to match it.
We wanted everything we did to have a story to remember so went the complete DIY way in many aspects. I stitched my own Phoolo ki chadaar, I designed posters and quirky signages for all the functions, even for the sangeet and reception we had jenga pieces and old vinyls as guestbooks for our guests to sign. We also had hangover kits and tote bags for our guests.
Being in the music scene for so long and my husband being a drummer for so many bands, it was only fitting to fill every function with power packed band performances! Yes, we too brought our own band Chickeen Masala to our sangeet. Over the past year we as a band have played for numerous sangeets and wedding functions so we just had to play at our own to complete our little circle.
All our dearest friends brought they're A-game to our wedding elements as well. I found it very touching that our DJ - Tahir, our Bar, Drinq, my Sangeet and Mehendi outfits by Onu Oru, Hangover kits and totes by Tappu ki Dukaan even our wedding invites by Nial from delicious Designs were all done by our friends. To top off all this craziness, we were blessed to be one of the 13 lucky couples on Band Baaja Bride with Sabyasachi this season. It is more than a dream come true and I still can't believe it!" says Shreya.