Pre wedding shoot at "The Perfect Location" : The coolest place EVER !
BY The WMG Bride | 12 Feb, 2015 | 5160 views | 2 min read
Whats the perfect place for pre wedding shoots in Delhi? Well, its "The Perfect Location" - this colorful venue with movie set like backdrops, props, themes and much more specially created JUST for pre wedding shoots. So when two shoots with two different themes at this location hit our inbox back to back, we thought we HAD to let you guys know about this place.
Fun Shoot by Lakshya Chawla at the Perfect Location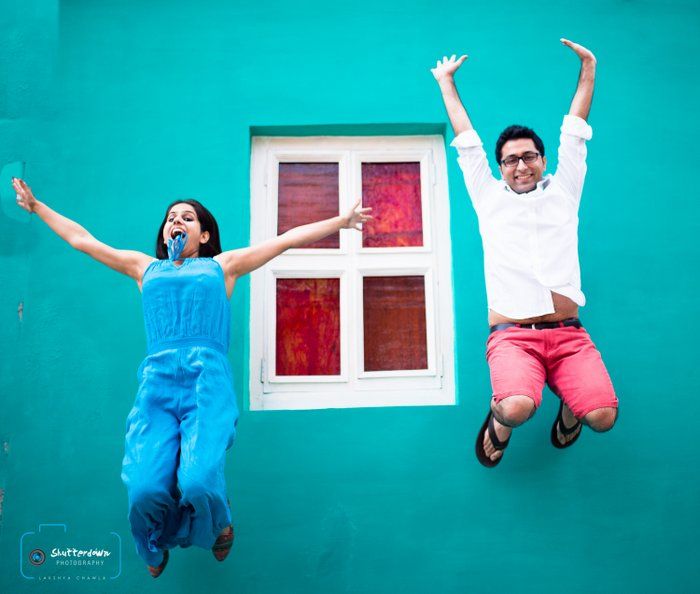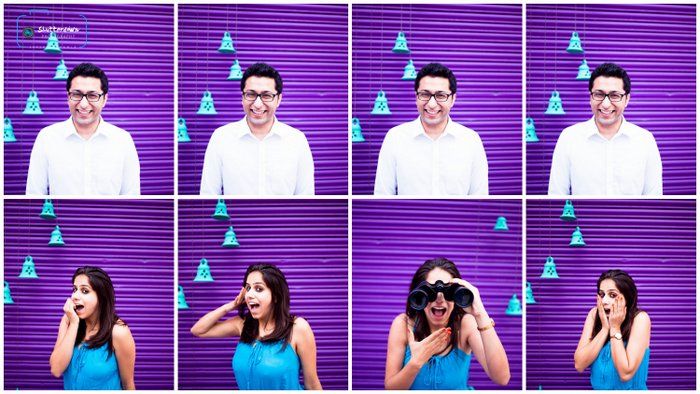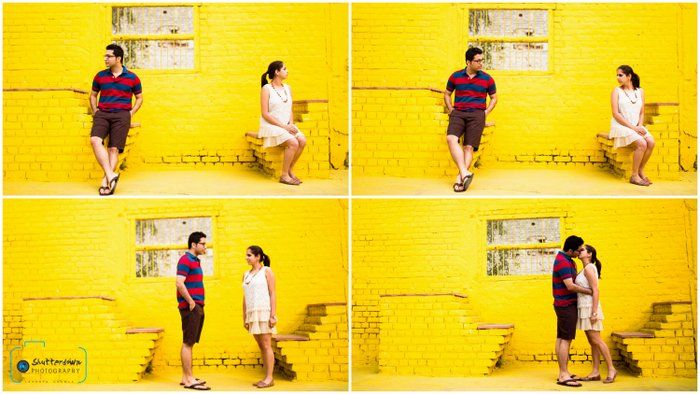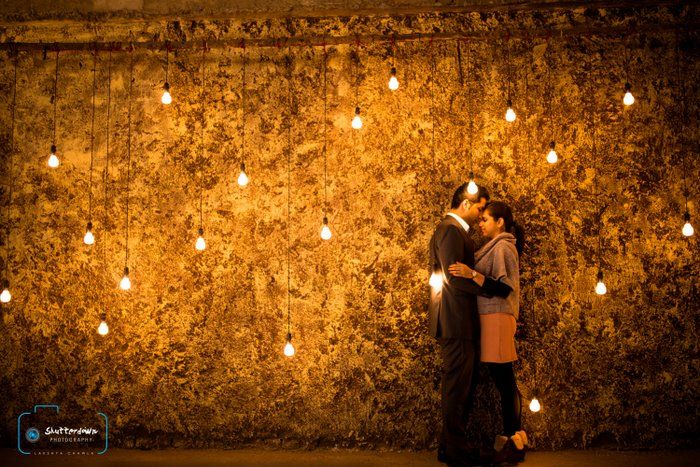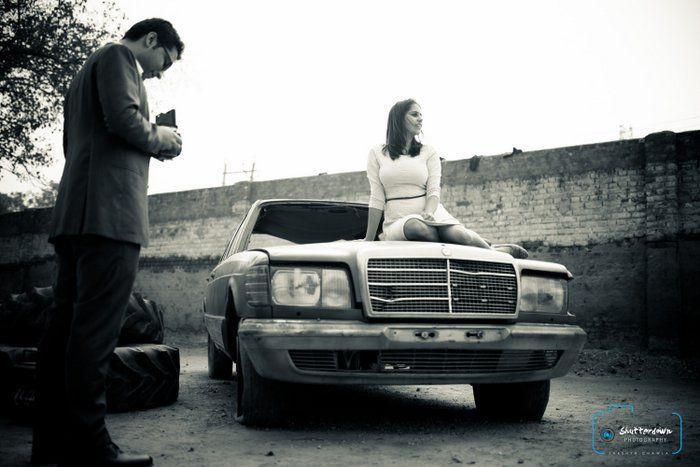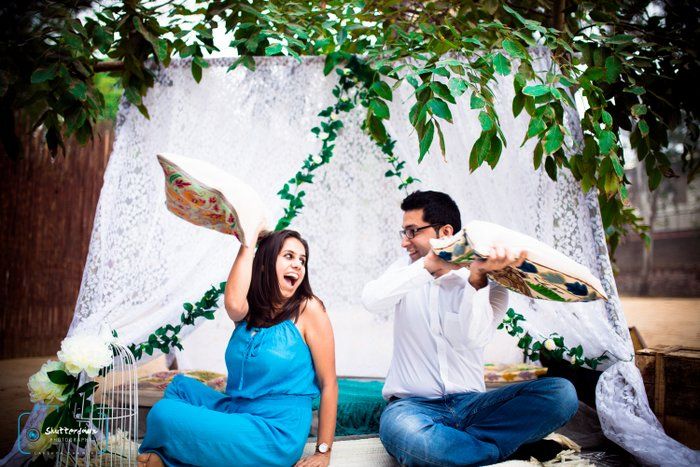 From the bride Deepika:  So when we asked Lakshya what time do we meet for the pre-wedding shoot, he said 6am, and we said "NO-WAY". But somehow he managed to drag us to this place called The Perfect Location and it was a beauty! There were different coloured walls, crazy sets, some insane props and an amazing family who handled it! We chose around 6 back-drops to start off the shoot!  We started off with Lakshya's favourite - Purple Shutter and boy-o-boy, that was one crazy laughter riot! Lakshya mad us laugh like maniacs managed to capture some insane shots. Post that we thought of a pillow fight shot at a picnic setup! This was followed by a colored wall backdrop, swings, and even an old school Mercedes .  Even though our theme was fun, me and Nikhil wanted a very cute picture with a little bit of cheese. So we ended the shoot with a beautiful set (They call it The wall of passion) It was glowing with bulbs and a very rustic backdrop!
Romantic  Shoot by Rishabh  Sood at The Perfect Location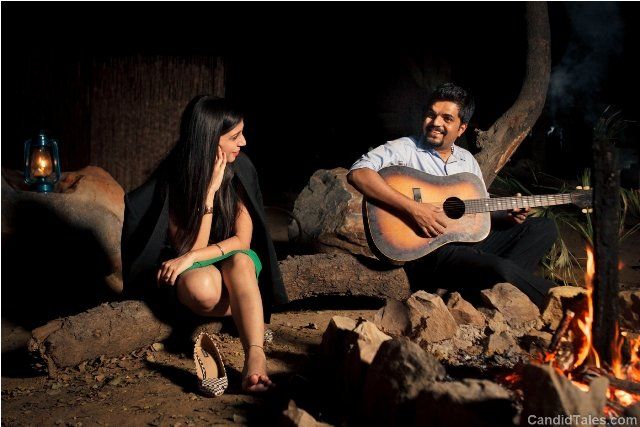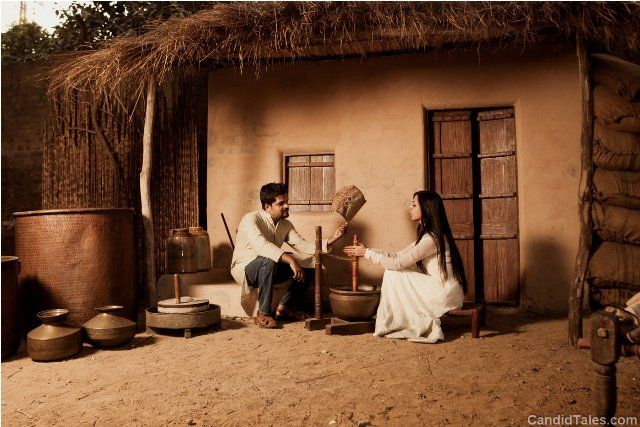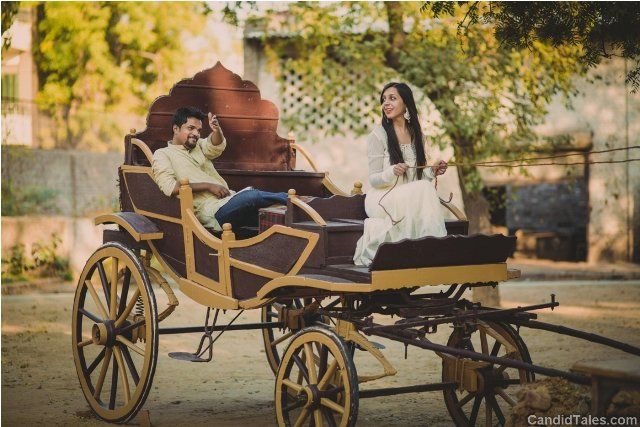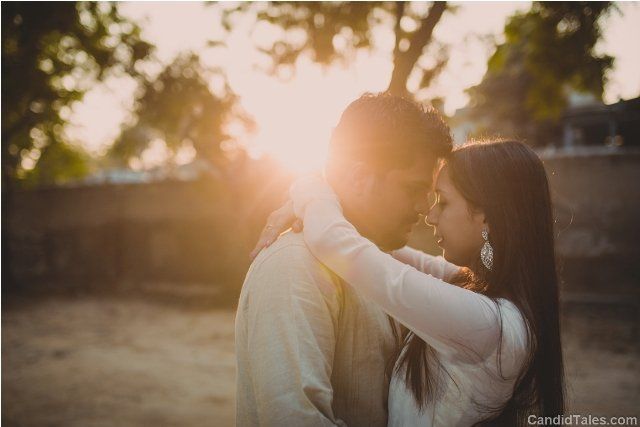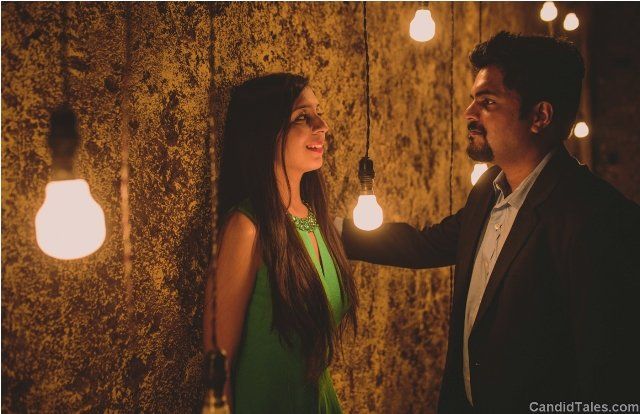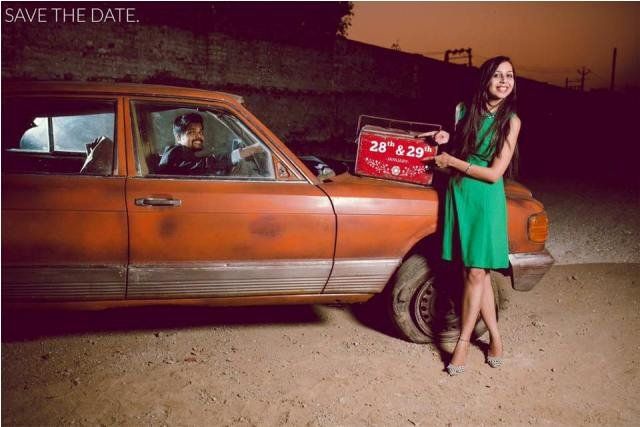 About the Perfect Location:  Situated on Mathura Road near Badarpur-Faridabad Toll Plaza, this 3 acre open-air location provides various backdrops and props to create your shot. Equipped with a state of the art make-up room / dressing room, they provide a surfeit of backgrounds and settings, both man-made and natural. In addition to a 6,000 ft. open shed, they have natural landscapes and foliage, lending to both fashion and couple photography.
Get in touch: Rathik Bansal (Contact no. +91-9811885536).
[handbook]
[vendor]