Pretty Mumbai Wedding Of Blogger Maia Sethna !
BY Latha Sunadh | 23 Dec, 2017 | 5396 views | 7 min read
It's raining blogger weddings eh? And this one's of Lifestyle blogger Maia Sethna who had a multi-religious and multi-cultural wedding and boy, the pictures were rad. Right from the Parsi ceremony to the flirty and fun Mehendi, Maia's wedding was a riot of colors and experiences. Her Mehendi hairstyle inspired by Jasmine is a stunner! Photography by Kartik Bhagat of Dream Diaries showcased all the debauchery at her wedding beautifully.
Meet Aditya & Maia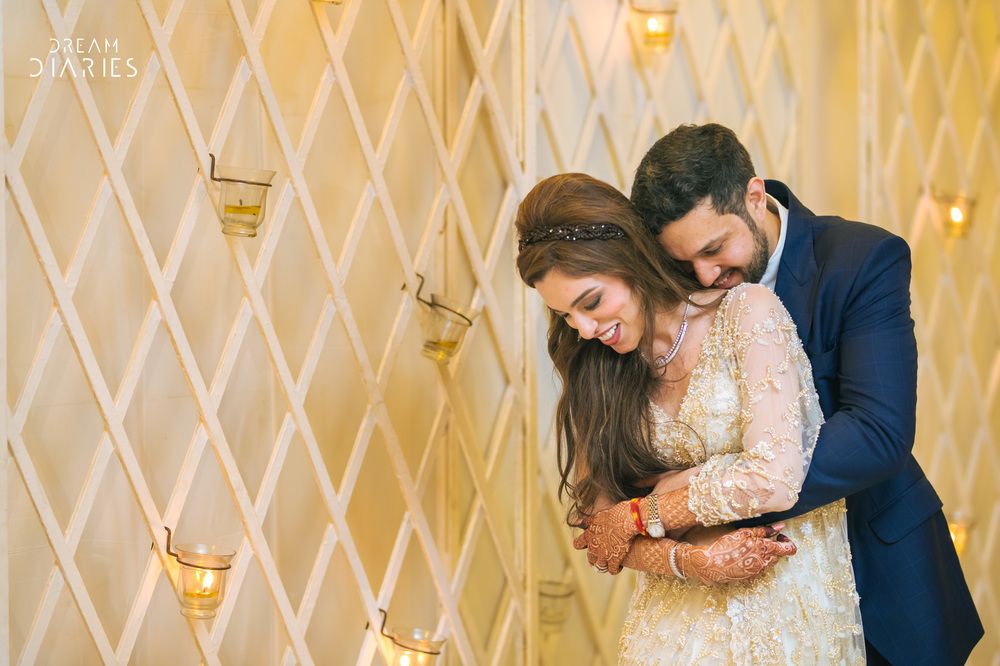 "We actually first met in the 1st grade, but after a few years of school, his family shifted abroad and we lost touch. Growing up he was always in and out of Bombay but we were part of the same social circle so would see each other occasionally. We then both found ourselves working in Delhi and connected then. We instantly clicked, had a lot of common ground and always made each other laugh, which according to me is a very attractive and important quality. We dated for 4 years before getting married and 3 before he proposed," says Maia.
"Aditya is a lawyer. As for me, apart from being a fashion and lifestyle blogger, I also work for the mountain-based company Shakti Himalaya founded by my father; operating in Sikkim, Kumaon, and Ladakh. Ladakh is probably one of my favourite places on earth. I mentioned this to Aditya on a few occasions. My father, under the pretense of 'work' sent me to Ladakh, however, Aditya showed up there and proposed to me. It was the best, most magical moment ever. I first found a book that he had made for me, with caricatures of us through the years, with the final caricature of him on one knee proposing to me in Ladakh. It was incredible and totally caught me off guard" adds Maia.
The Mehendi & Sangeet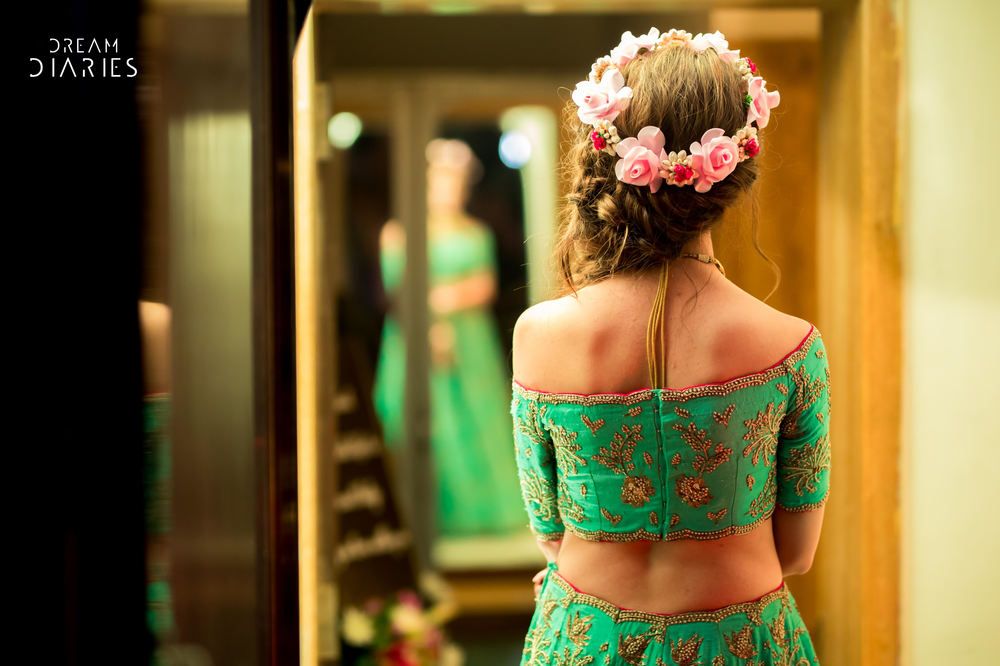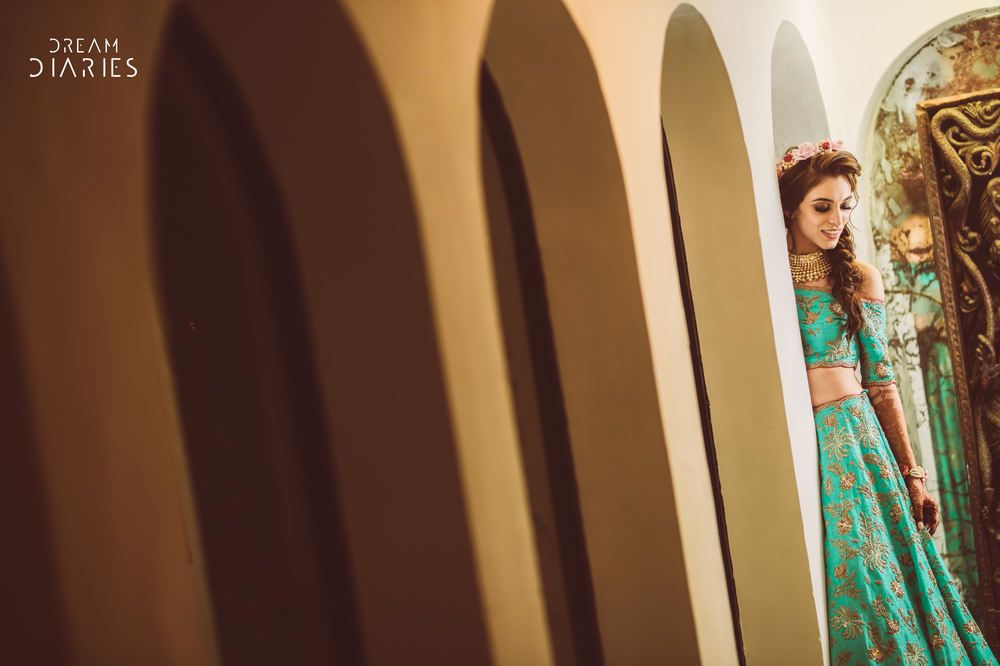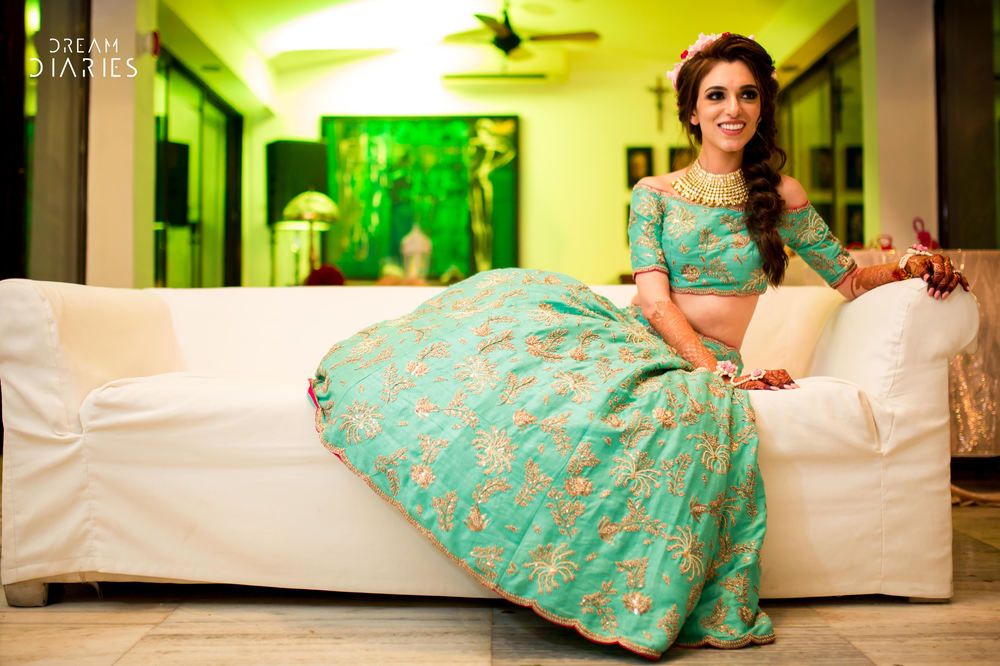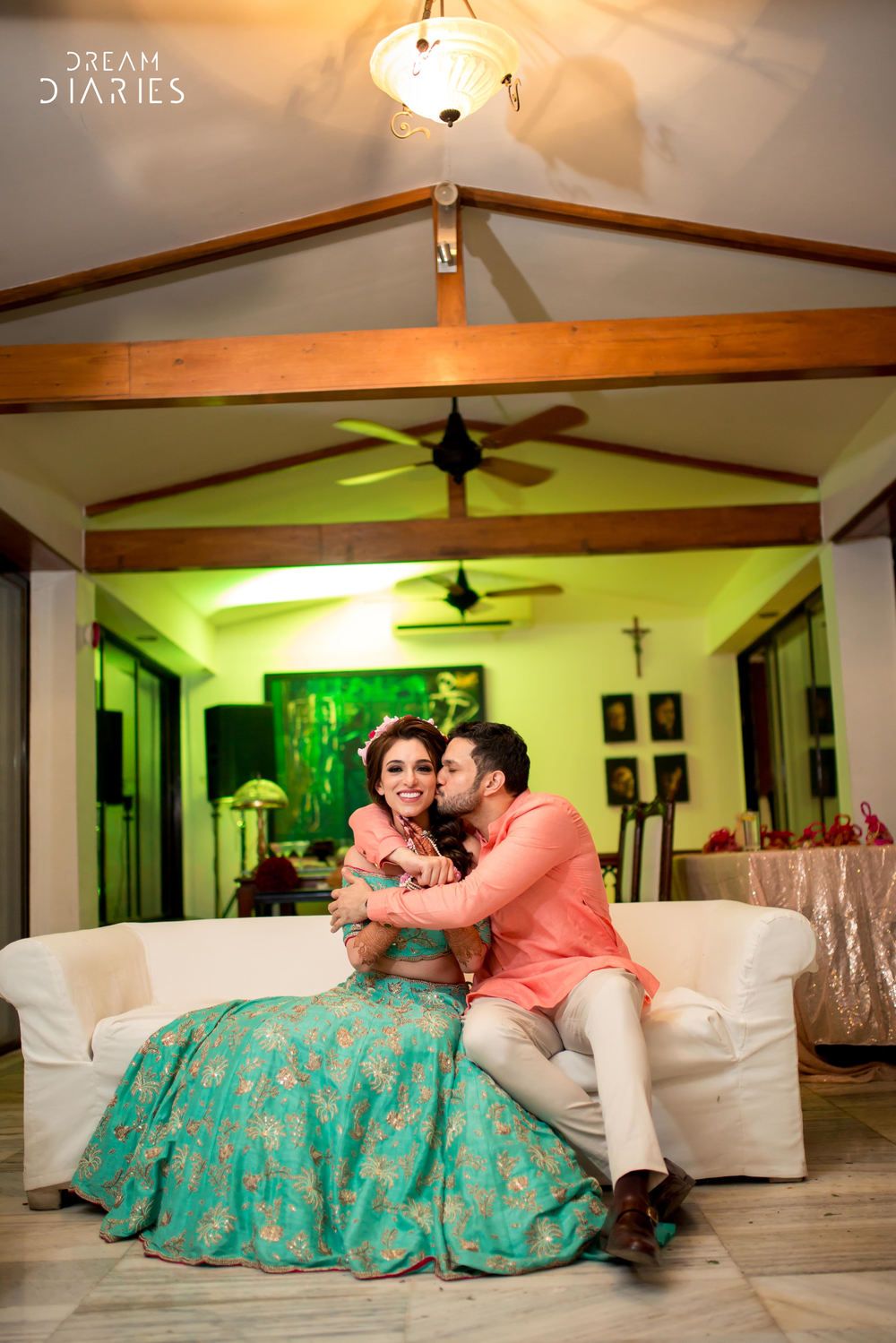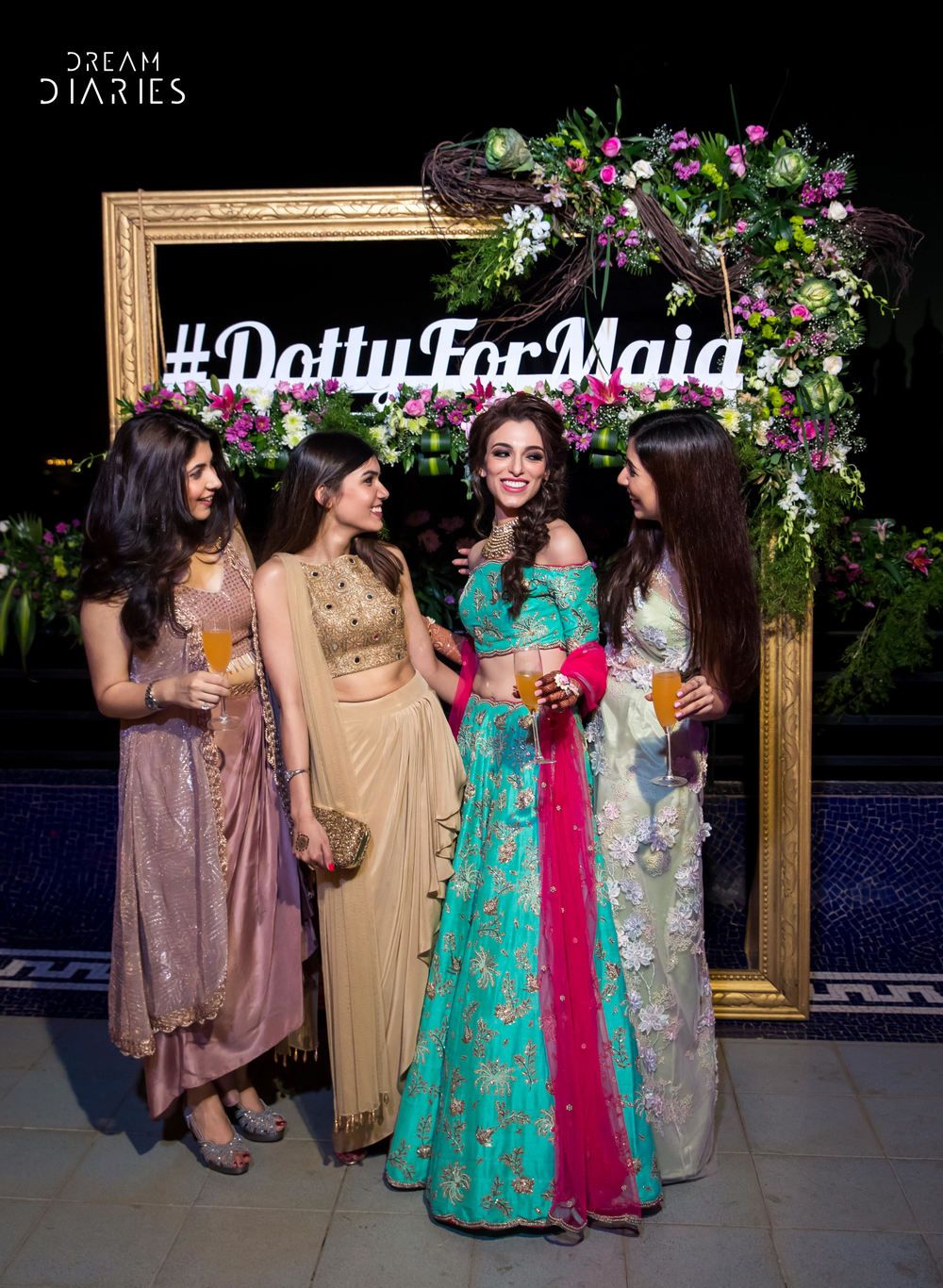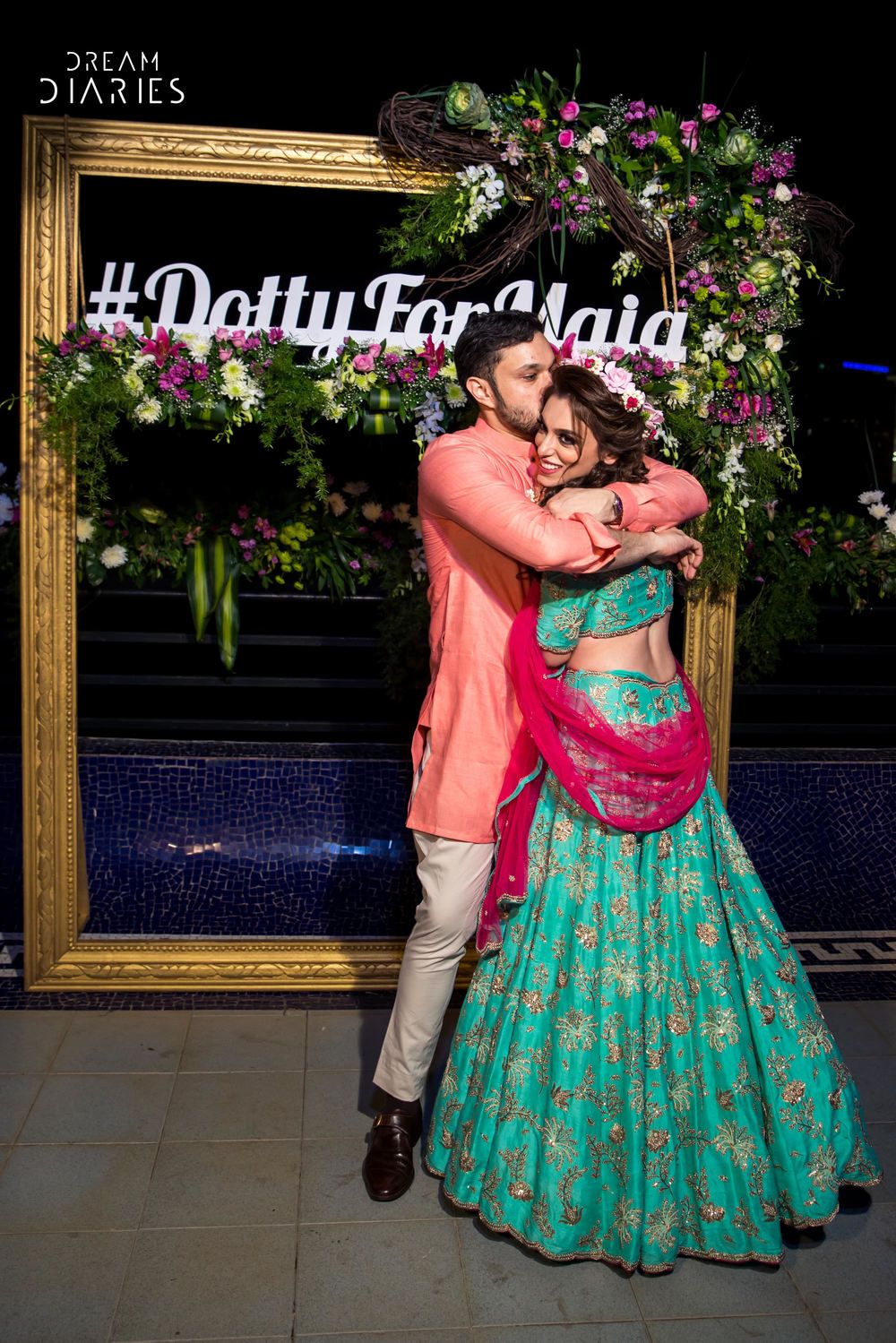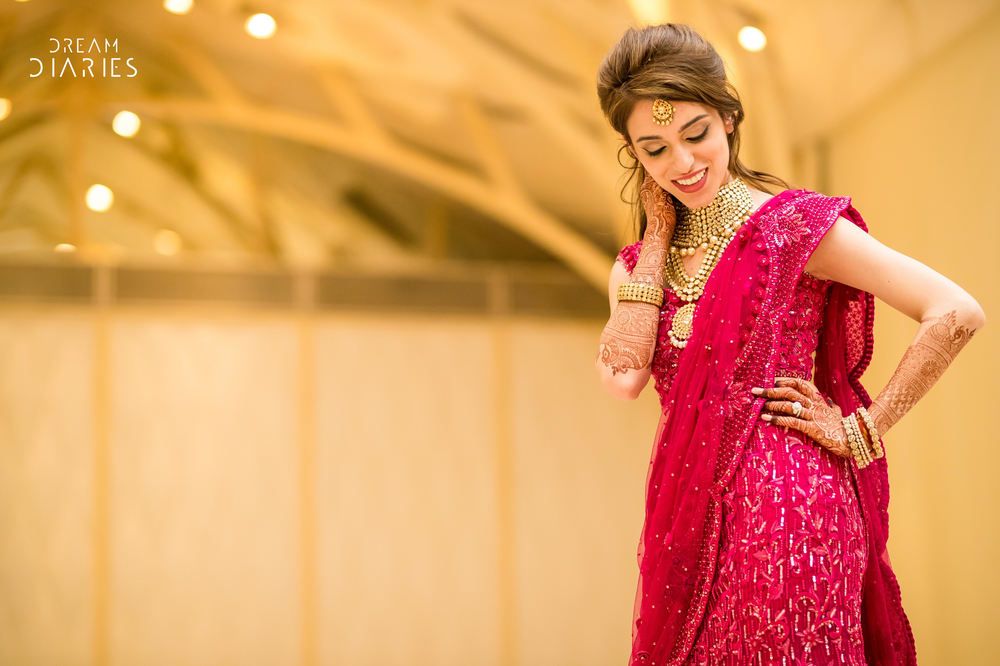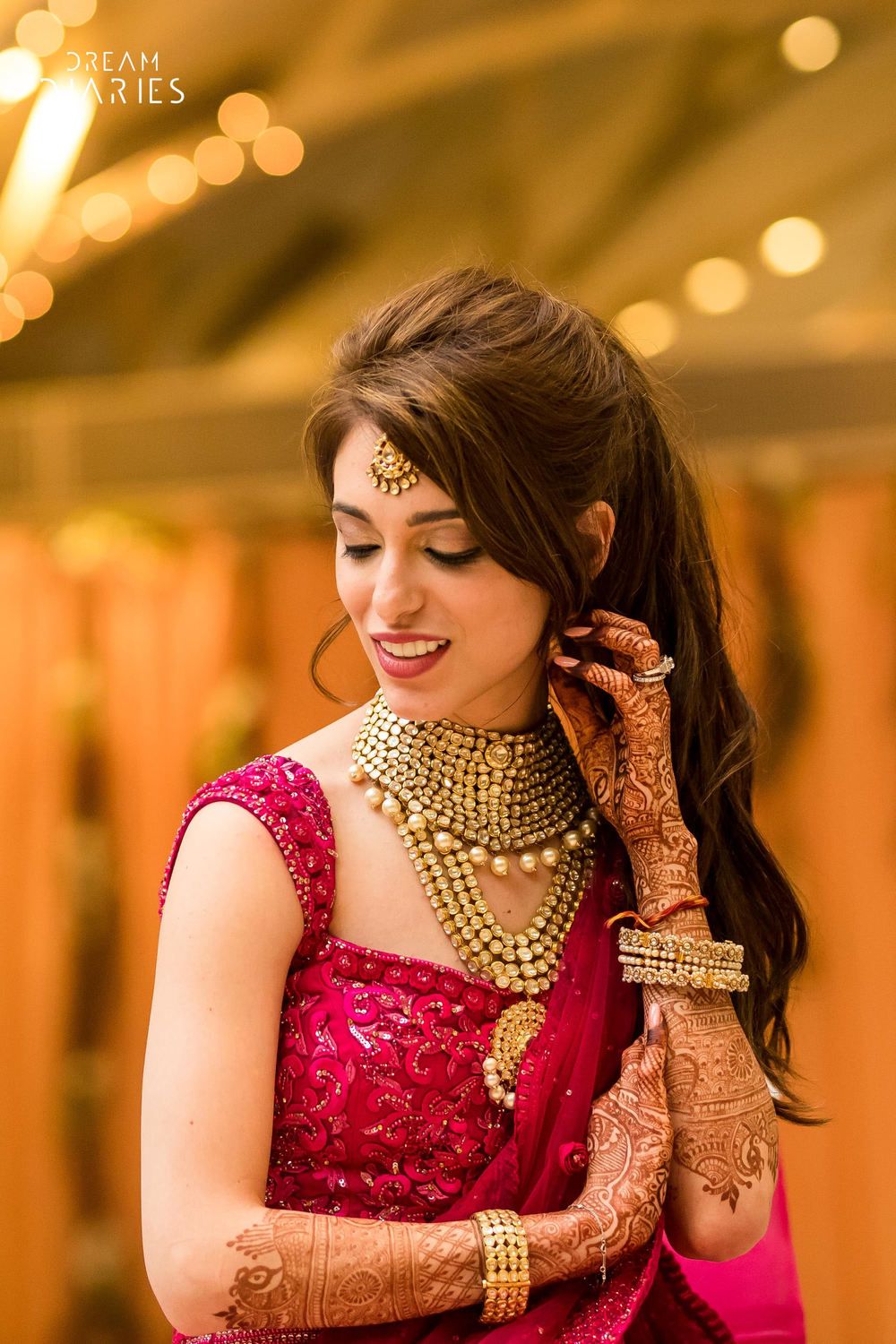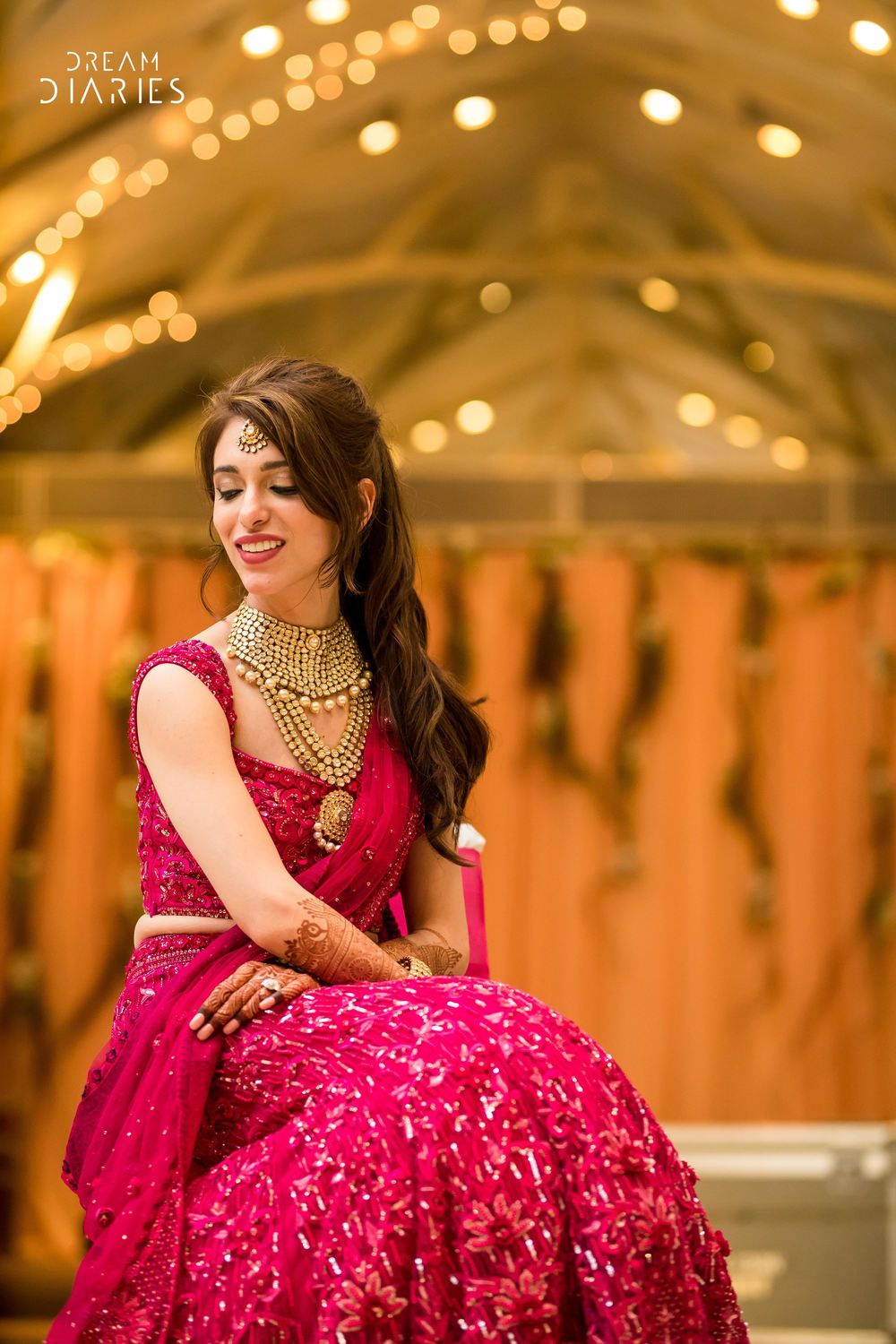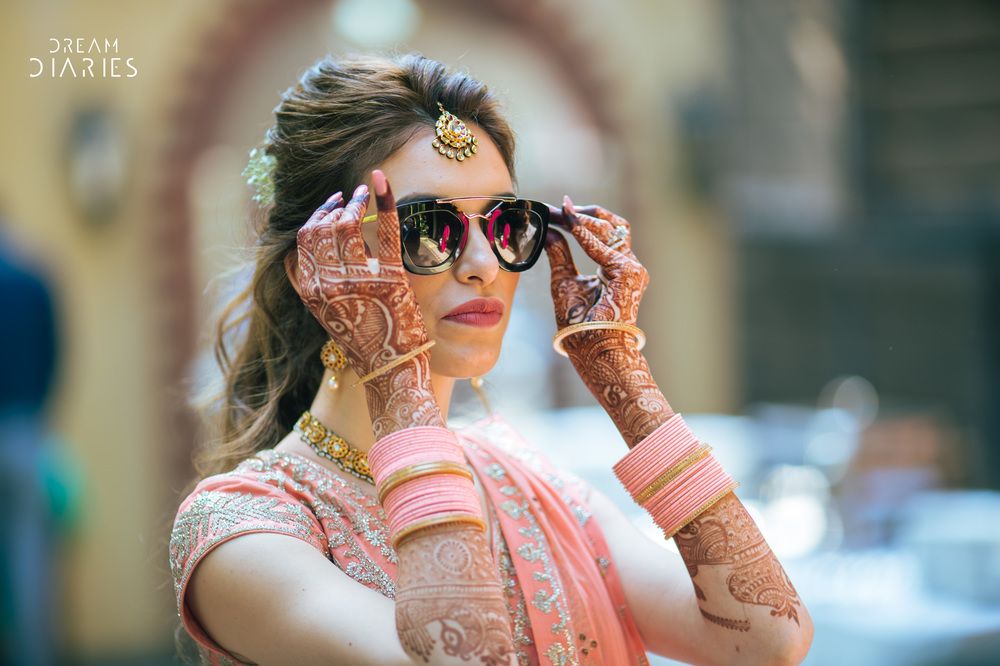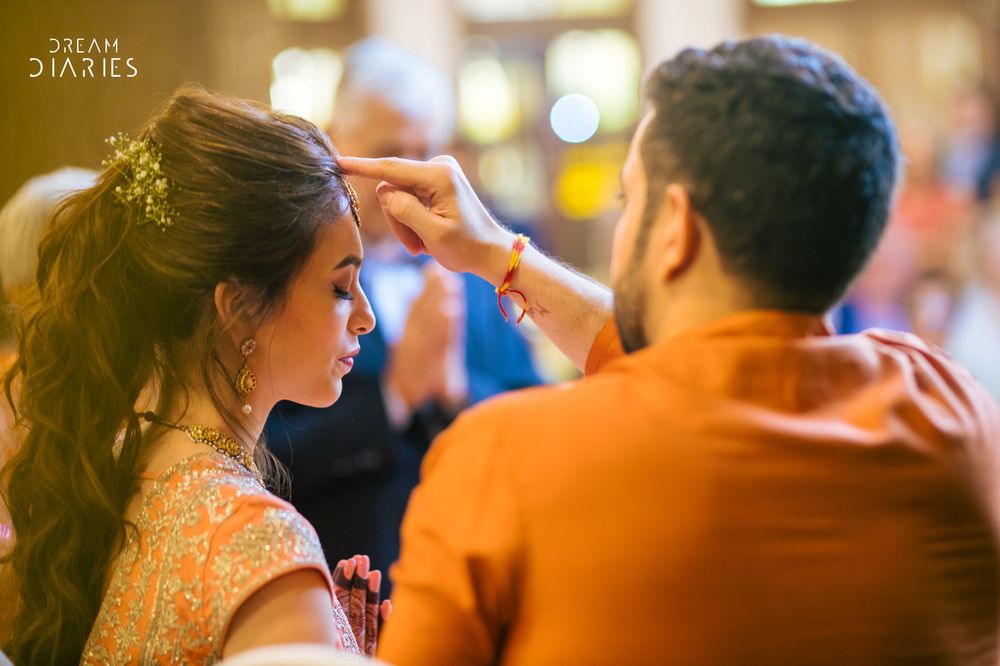 Parsi Ceremony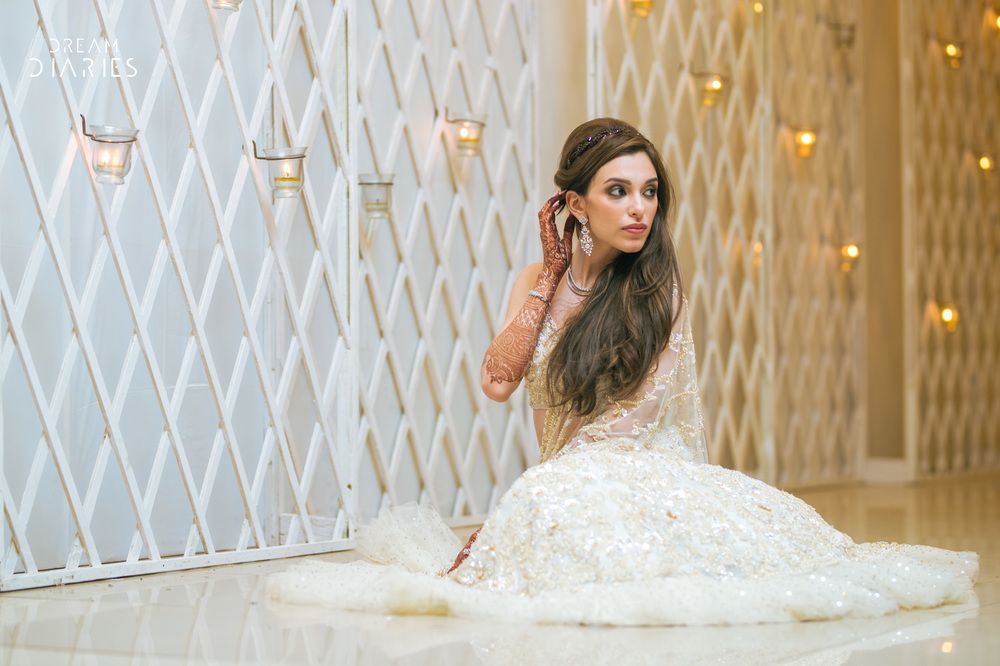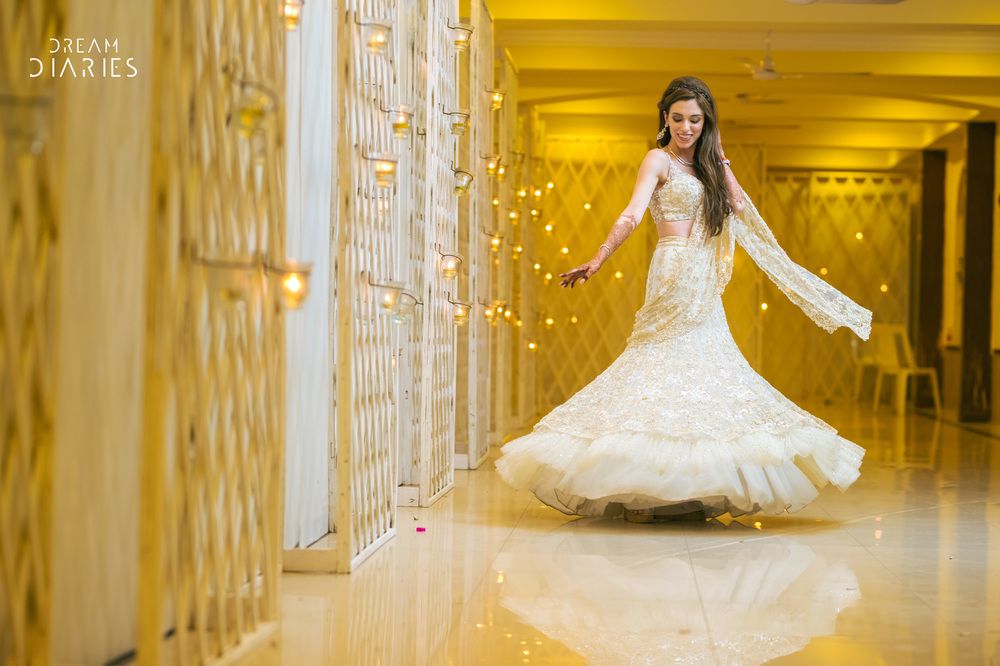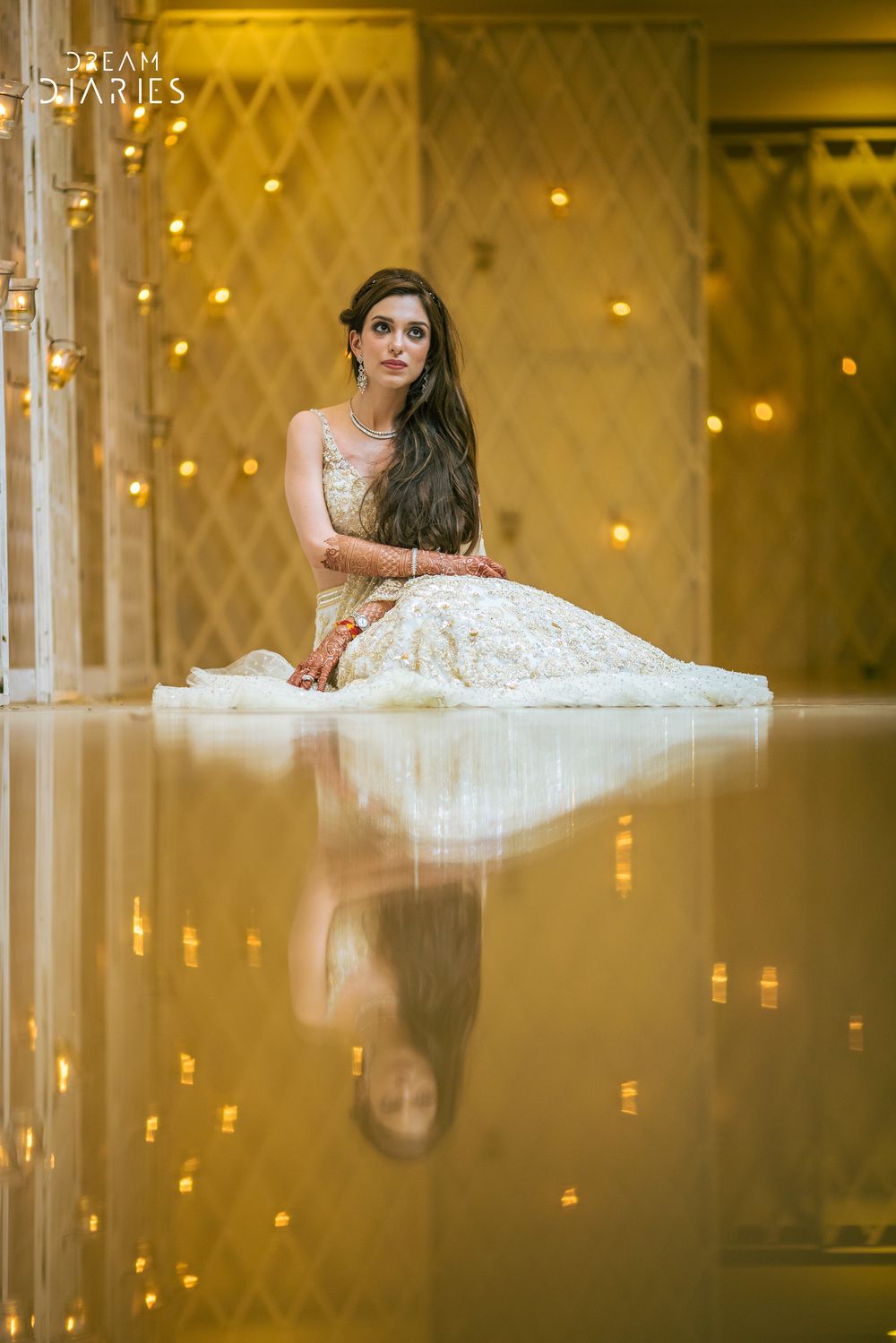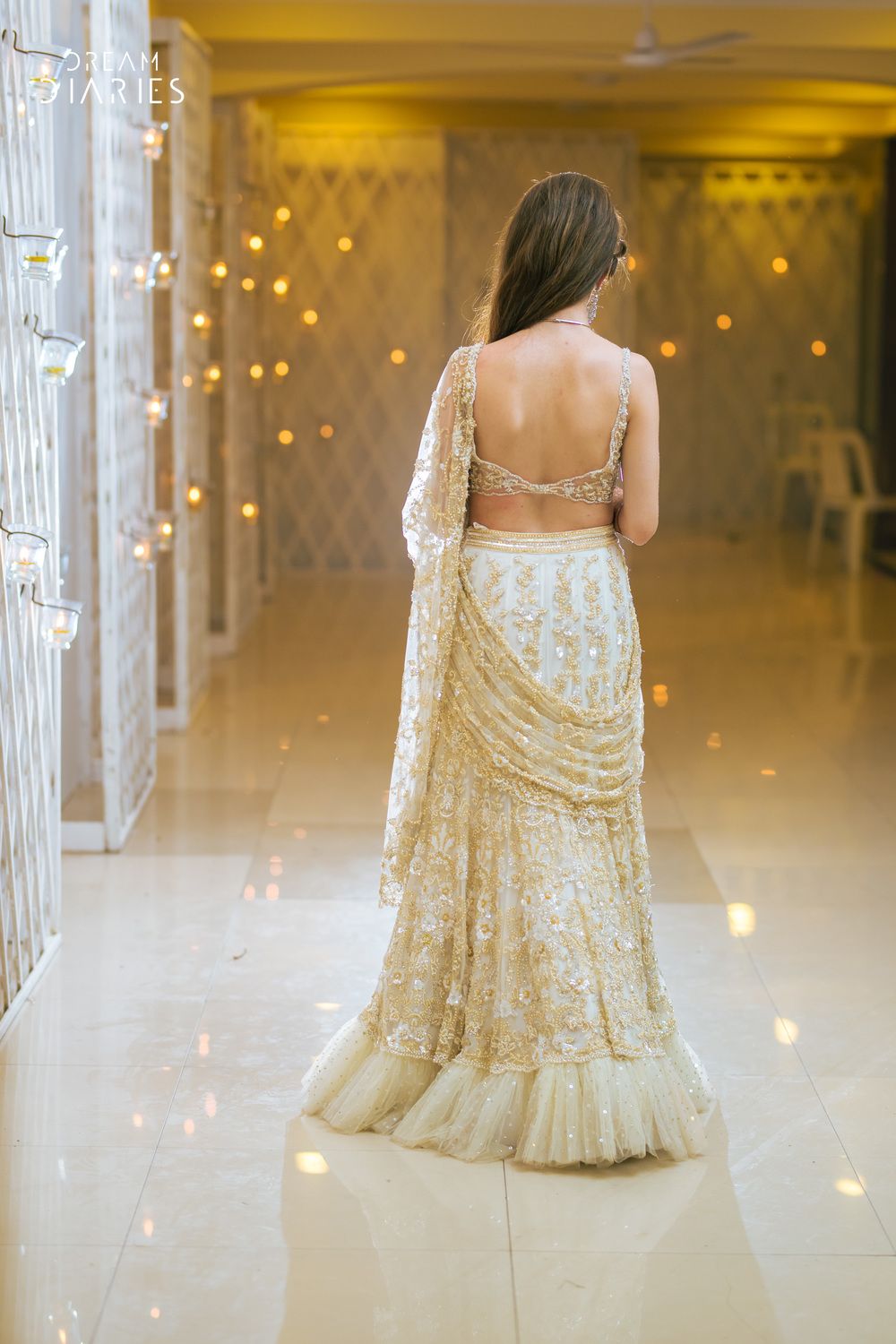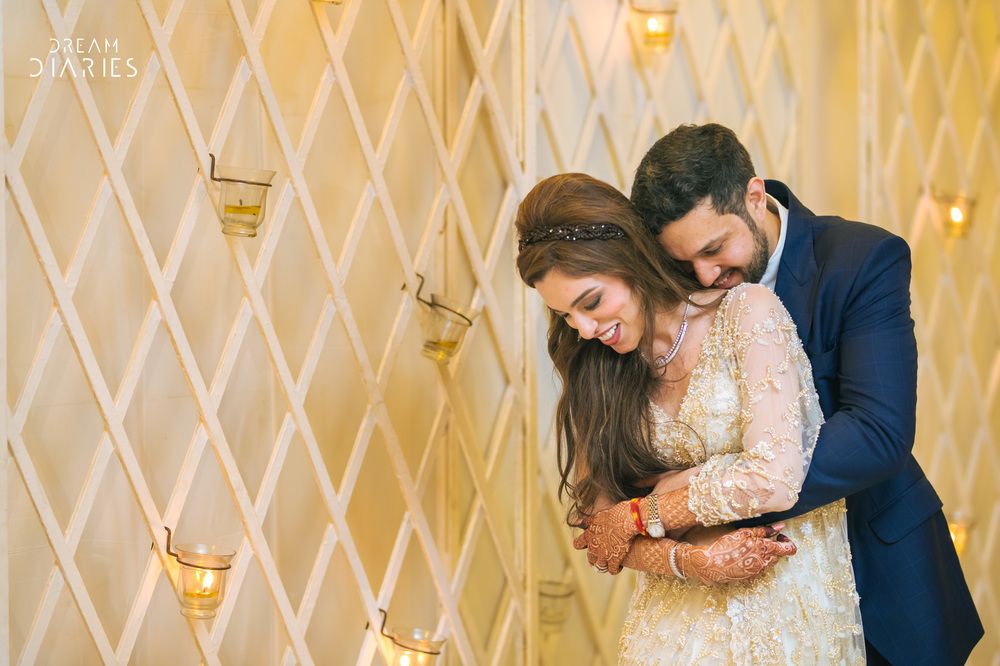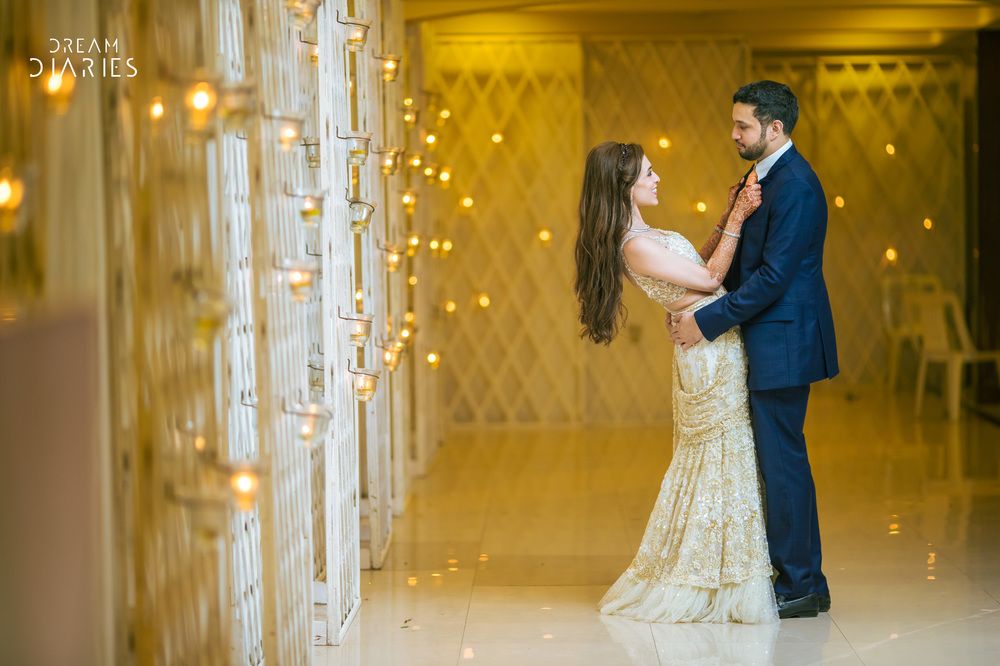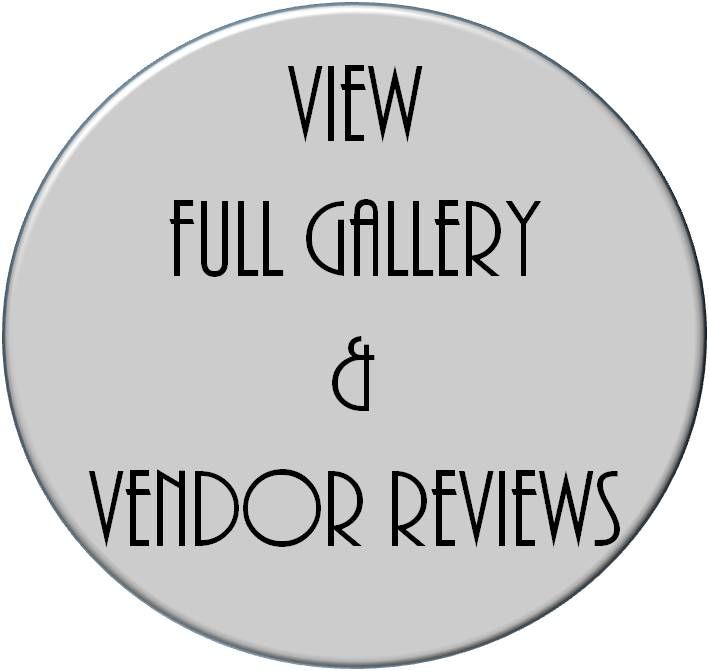 From The Bride:
The wedding took place in our home city, Bombay! We later had a youngsters weekend in Jodhpur (where my husband, Aditya's mothers family is from).
 We had an inter-religious marriage and had small religious' blessings' as we are from different religious backgrounds. I am Parsi and he is Hindu (a combination of Rajput, Rana and Punjabi). 
Outfit details for all the functions
For the Mehendi function, I went with a gorgeous Payal Singal lehenga. I resonate with her contemporary designs; she approaches traditionally with a renewed perspective. After a personal consultation with the designer, we decided to go for her beautiful off-shoulder lehenga in a turquoise blue, which would fit perfectly into my bohemian theme. I wore a gorgeous polki choker from Khurana Jewellers. My hair & makeup artist for this function was Lekha Shah from the Cut Collective and she created a look, which went perfectly with the rest of my ensemble. The highlight was my hairstyle; a beautiful floral crown with a lovely messy braid.  I love dressing up and being creative with my looks, my Mehendi look was inspired by none other than Princess Jasmine ( she was always one of my favorite Disney characters while growing up). 
Designer and former Miss India (mother of fashion designer Zara Umrigar) Sabita Dhanrajgir designed the beautiful outfits I wore for my Parsi functions (ceremony and reception) We sat together and discussed every detail and then watched the outfit come alive; the outfit was a lehenga with an attached dupatta. The colour scheme was ivory with gold embroidery and lots of added sparkles. We added a net frill at the bottom for a little bit of drama. She created a beautiful heavily embroidered sari for my parsi blessing is a pastel pink. Parsi brides usually wear white or pastel shades. I wore a stunning set of diamond chandelier earrings and necklace. 
For the Hindu puja/ garland ceremony, I wore a fabulous Anarkali by Varun & Nidhika. Varun suggested that a coral shade would look best on my skin tone. I teamed this with a Polki set.
For the very last function; which was a Sangeet cum Reception I approached, Sherina Dalamal's luxury label Cherie D. Her creations are elegant, ultra-feminine with just the right amount of bling. I was delighted with my outfit, a dark pink lehenga with a heavily embroidered skirt in dull gold. I felt every bit the princess. The outfit was complimented by a gorgeous polki set from Khurana jewelers. The wonderful Mehera Kohla and team did my hair and makeup for all functions and she understood my style well. 
Wedding ideas
For the Mehendi sundowner, I chose the rooftop of Oricon house in Kalaghoda, overlooking the majestic Prince of Wales Museum. This was a more intimate affair for close friends and family. We decorated the space with flowers, candles, dream catchers and fairy lights. We had a live chaat counter with a twist – inventive/ innovative varieties of chaat were served, along with shawarmas and other finger food and most importantly a designated section for deserts and lots of candy - all catered by Gaia.
Our Parsi function was held at the Colaba Seth Jeejeebhoy Dadabhoy Agiary Baug. This is a popular venue for Parsi weddings and gets booked out as far ahead as a year's time. It is where my father and late mother had their wedding reception as well, so it was a sentiment for me to have my wedding reception here as well. The décor was simply sensational. We worked with Afreen florists, who did a fantastic job. I envisioned the color scheme to be a combination of whites, pale pinks and some greens and lots of lights.  I wanted the décor to be elegant and grand but not over the top.  The famous Tanaz Godiwala catered the evening. For those of you would don't know, she is renowned for her brilliant Parsi food, and no wedding is complete without her delicious food. We hired the Goan band A26, who got everyone dancing.
The reception cum sangeet was held at Tote on the turf, Mahalaxmi Racecourse. Our DJ for the night was DJ Kumar Swamy (is one of the most popular DJs in Mumbai's elite and celebrity party circuit known for his signature style of spinning Electronic Dance Music. His passion for Electronic Dance Music and his spinning style has captivated all the house music lovers' attention in Mumbai and other cities').  We practiced our dances choreographed by Ruchi of Rhythm State a few days leading up to the function, but the dances couldn't have gone better and were just so much fun.
Our hashtag #DottyForMaia was another fun one. Aditya's nickname is Dotty, its what all his friends and family call him and dotty also means crazy....that's how "Dotty for Maia" came about :)
Vendors: Venue: Mehendi sundowner at Oricon house; Parsi function at Colaba Seth Jeejeebhoy Dadabhoy Agiary Baug; Reception / Sangeet at Tote on the Turf Wedding Planner: Magnanimous Group★ 5 Photography: Kartik Bhagat, Dream Diaries Photography★ 5 Jewellery: (Mehendi and Reception/Sangeet) by Khurana Jewellers★ 5 Bridal Outfits: Mehendi outfit by Payal Singhal★ 5 ; Parsi function outfits by Sabita Dhanrajgir; Hindu function Anarkali by Varun & Nidhika; Sangeet & Reception by Cherie D Makeup & Hair: Mehendi by Lekha Shah of Cut Collective; Mehera Kolah for all other functions Catering: Mehendi by Gaia; Parsi function by Tanaz Godiwala Decor: Afreen florists Entertainment: Goan band A26 DJ: DJ Kumar Swamy Choreography: Ruchi of Rhythm State
Now plan your wedding at your fingertips. Click here to get a list of the best AC Banquet halls in Mumbai 
Loved these dreamy wedding outfits? Check out some bridal wear stores in Mumbai. To add the glam factor to your wedding wear check out these jewellery stores in Mumbai. You can even find professional makeup artists in your city here.