Questions That You Must Ask Your DJ Before Hiring Them
BY Twinkle | 29 Aug, 2019 | 867 views | 3 min read
The right music can indeed make or break your wedding party, don't you agree? It's extremely important to get the right DJ on board for your cocktail party to ensure that people break a leg and not get bored. The DJ needs to understand the crowd and well, get their pulse! 
While we bombard our wedding venue coordinator and the makeup artists with tons of questions, have we thought of what to ask the DJ before booking them? What is it that will ensure the DJ you are hiring is going to rock your party? Read on to know what questions you must ask before booking the DJ:
What's your style?
It is important to figure if the DJ's style matches your wedding's theme. Are you looking for some edgy playlist? Or a retro night? Are you going for an elegant cocktail party with lots of conversation? You need to understand what you want the DJ to play and if he specialises in the same. The music needs to match your wedding's theme and the taste of your guests.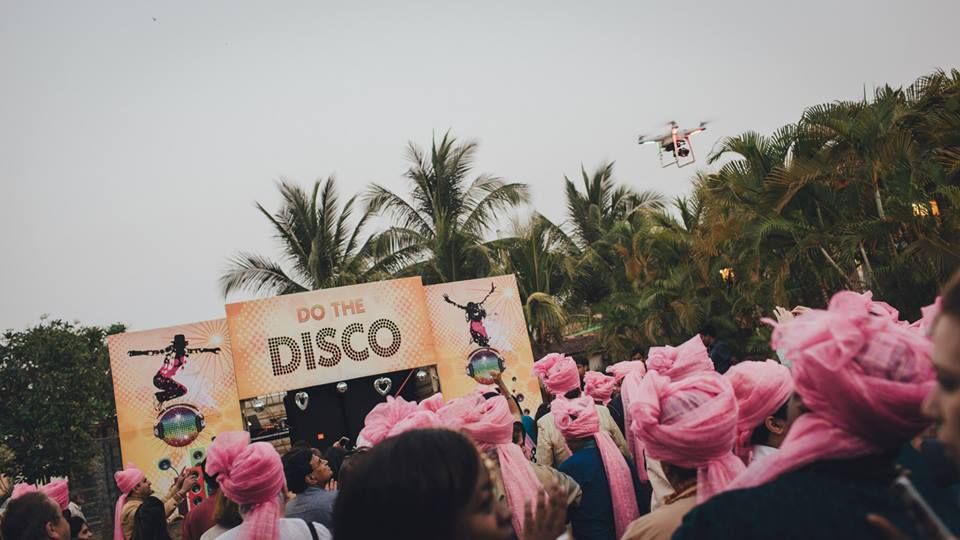 Image via Sam & Ekta - Sonder Frames★ 4.8
Can we listen to you perform? 
Always try before you buy! Well, we mean, go see them perform live before you hire them to understand how entertaining they can be and how the guests are responding to their playlist. You need to have a basic idea of how they sound like before you have them rule your party, after all.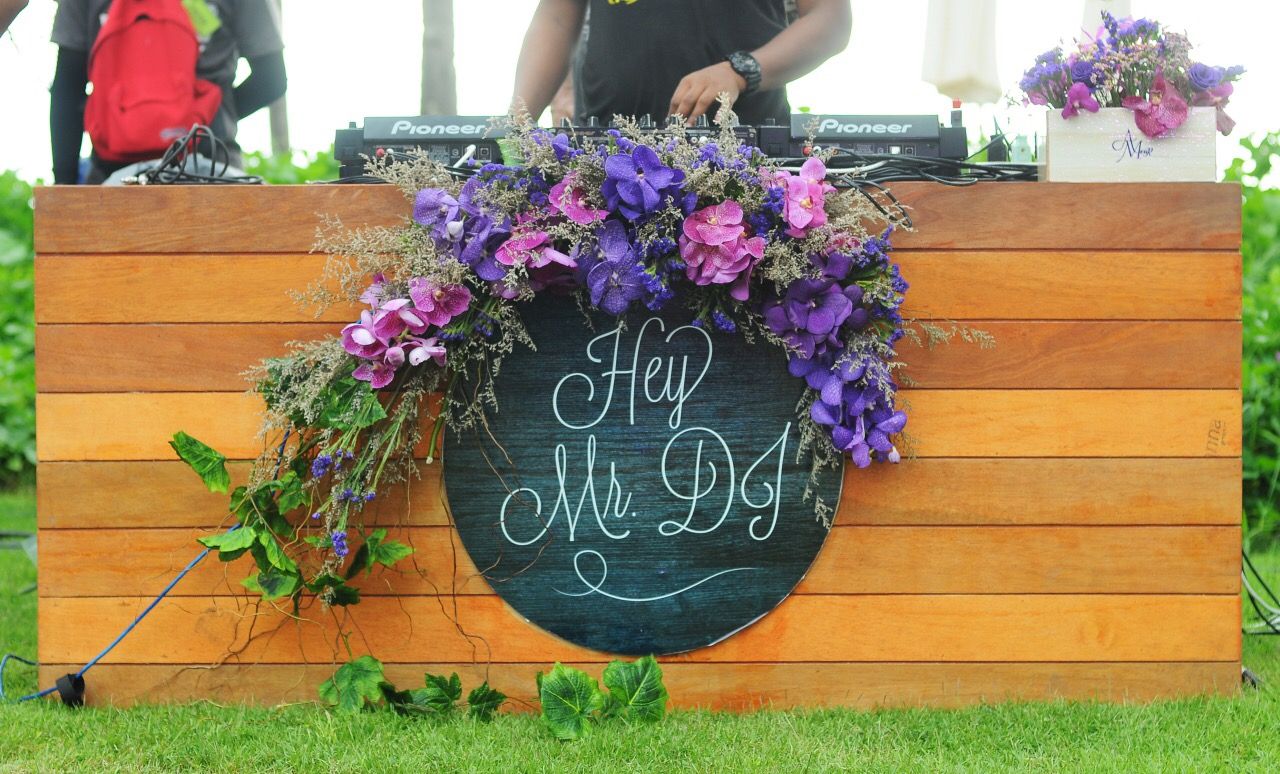 Image via Élan Events by Nipunika★ 5
How will you handle song requests? 
The most important thing is that the DJ should be able to play or download any tune you like. Flexibility is what will make the party memorable. There are special requests from guests all the time and the DJ must be prepped for the same.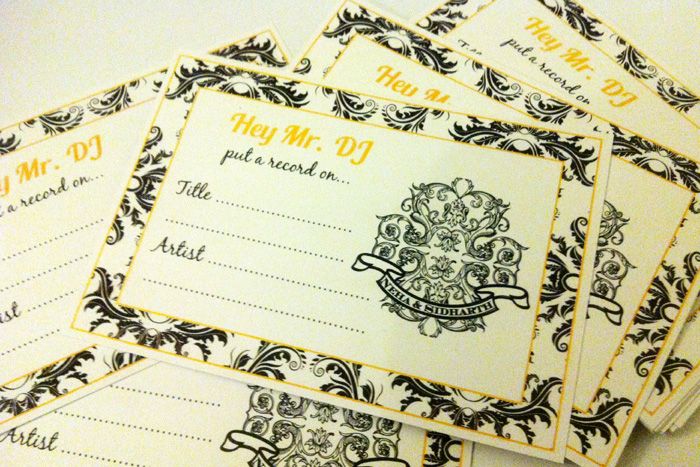 Image via Confettish Innovations★ 4.8
Will you need any special equipments and arrangements?
You need to understand exactly what equipments will be coming along with the DJ and if there's something extra that needs to be arranged by you! Since you want the stage to look neat and clear, you need to figure how the DJ will keep all the equipment wires out of sight yet presentable. If there are any extra supplies like an extension cord or speaker wires that need to be arranged at the venue, you must be prepared beforehand.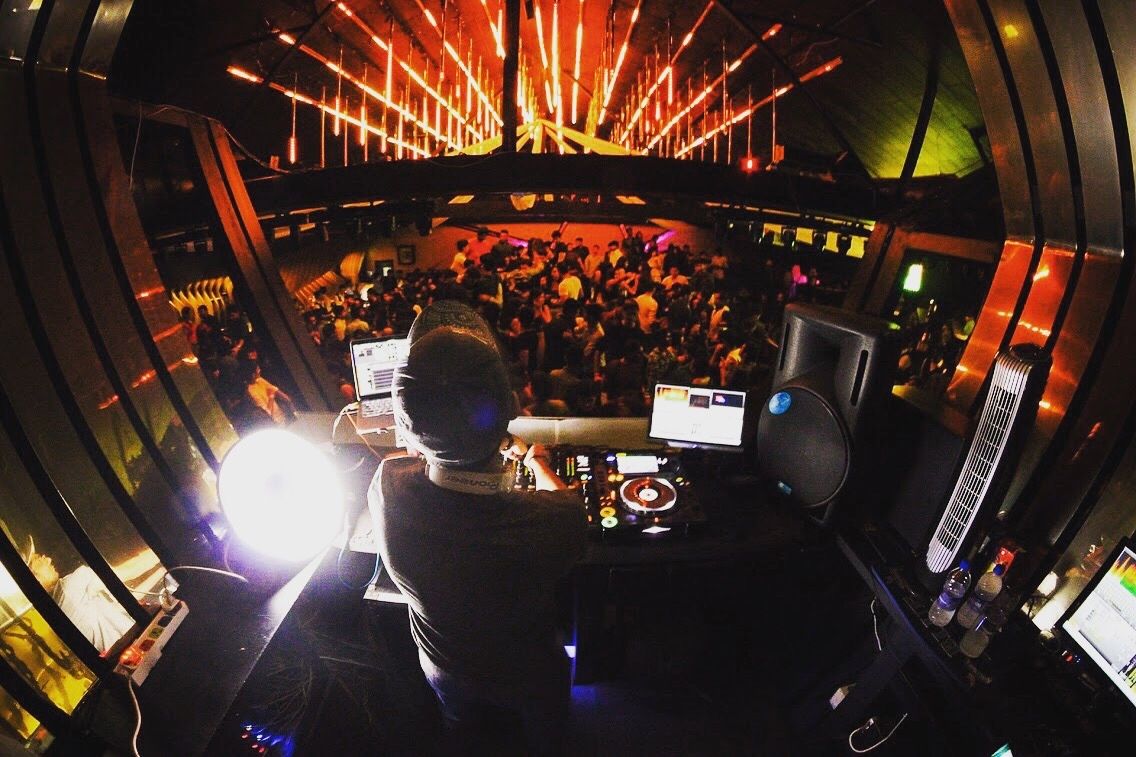 Image via DJ AJ
How many hours are included in the budget?
Determine the hours that the DJ has agreed to be a part of the wedding. They usually come for a few hours and also take some breaks. You must get answers to all your queries and understand how much they'd charge incase the hours get extended as well. 
Image via Neeta Shankar Photography★ 5
Do you have any more questions that you may want to ask your DJ? Tell us in comments below.