Quick Skincare Hacks For Winter Brides!
BY Apoorva Pagar | 09 Jan, 2019
Brides assume that winter weddings are fuss free. No humidity so no frizzy hair, no sweaty makeup but what you are clearly forgetting is dry skin that haunts winter brides. Dry and patchy skin can be a nightmare when it comes to makeup application as everything you apply flakes off or creases. But we have you covered with this indigenous skincare hacks that you need to bookmark NOW!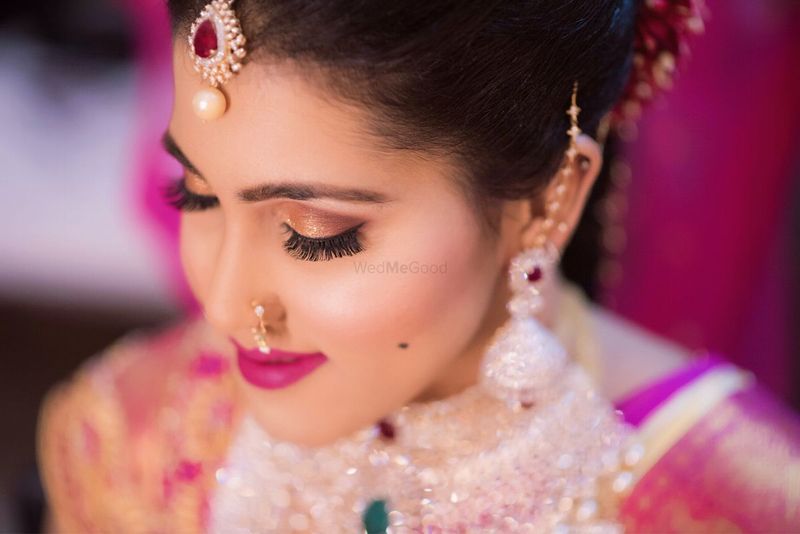 Image via Tamanna Rooz★ 5
Use A Toner
While many people might associate toners with strong, astringent formulas, they are actually a secret weapon to hydrating and repairing skin that's dried out from the harsh winter elements.
Check Products
Use products that work with your skin type. Just because it has hydraulic acid doesn't mean it will suit you. Pick moisture rich products that will suit your skin type and load up!
Layer Your Products
Know how to layer your bridal jewellery? Now learn how to layer skincare products. Apply a hydrating serum under your moisturizer or night cream for the added hydration your skin is craving. If Hydraulic acid suits you, apply a few drops onto clean, damp skin, then layer on a nourishing facial moisturizer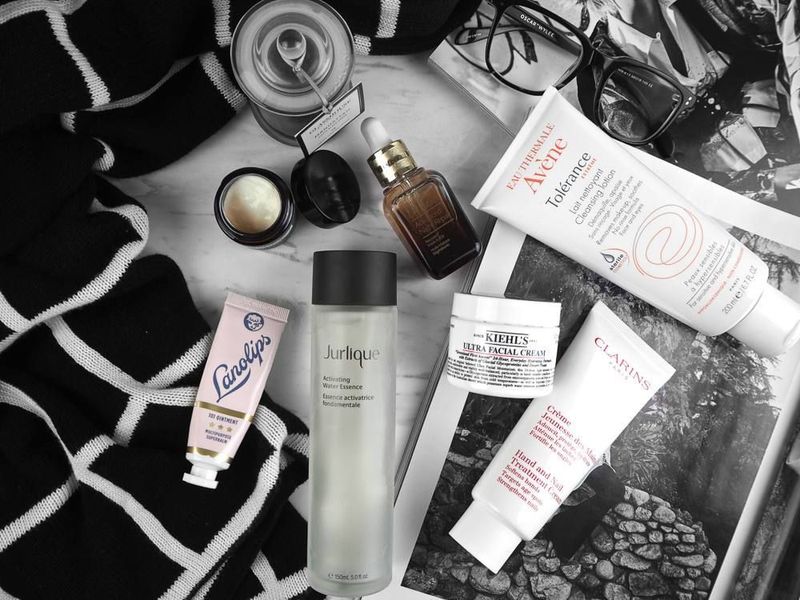 Image via Pinterest
Exfoliate
Exfoliate your skin once or twice a week (max) to slough off the dead skin. And don't just exfoliate your face; include your back, hands, feet and even knees. No moisturizer can really work its magic without exfoliated, clean skin, so these become super important in the winter months. Use a lip scrub for that perfect pout too!  
Apply Your Products At The Right Time
Just like everything, skincare has timing too. The best way to lock in all the moisture is to apply your products immediately after you bathe. Don't wait until you're dry to apply your moisturizer or lotion. Do it when your skin is still damp. Pat yourself with a towel (avoid harsh rubbing), then apply your face serum, moisturizer, and body lotion. The best time for your skin to receive hydration and lock in moisture is when your skin is damp post-cleansing, so don't miss this opportunity!
Switch Out Your Products In Winter
Consider replacing your standard moisturizer with a water-based one instead. No matter your skin type, water-based moisturizers offer lightweight hydration and a "boost" of H2O for your skin.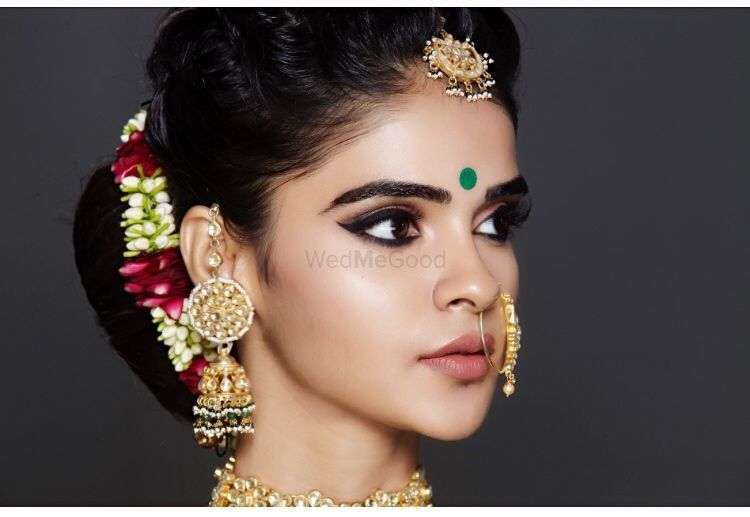 Image via Gayatri Sharma★ 4.9
Moisturize All Over
It's not just the skin on your face that's prone to dryness in the winter—your hands are often left vulnerable to the same environmental elements as your complexion. One of the easiest ways to prevent dry hands is by adding a hand cream to your skin care routine. Same goes for the rest of your body!
Have A Night Routine
If you aren't big on skincare and don't have an elaborate night routine, now is the time to start one. Sleep time is the best for your skin to be repaired and rested so even if you don't want to go all out, just cleanse your skin and apply a layer of moisturizer before you sleep. You can also apply an all-night mask for your skin.
SPF
Even if it's freezing cold, wear SPF. As a bride the worst thing you can do to your skin is roam around without sunscreen. Not only will it damage your skin but winter sun is extremely harsh on dry skin.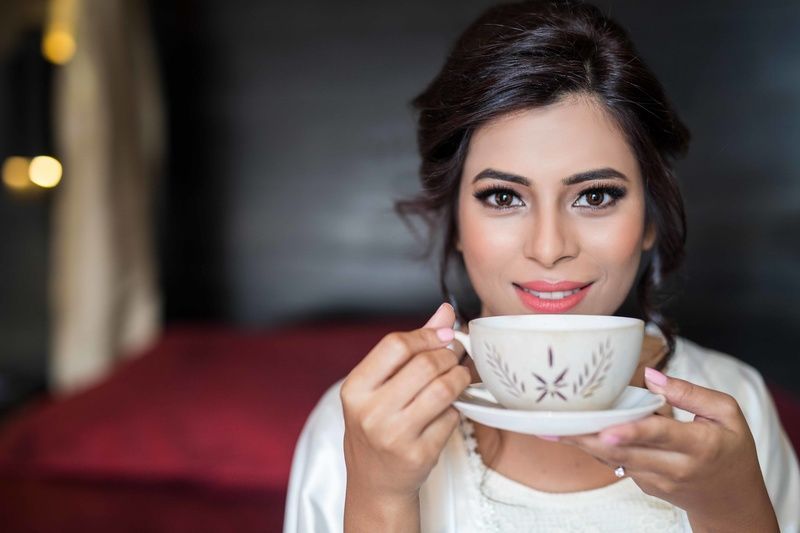 Image via Jodi Clickers★ 5
Eat Right
Eating the right kinds of food will help your skin glow even in the winter months. Have a small box of dry fruits when you are travelling. Try to include regional and seasonal fruits in your diet on a daily basis.
Avoid Hot Water
That scalding hot water shower is extremely tempting after a long day of wedding planning. But hot water tends to soak out all the moisture from your skin and leave you with more dry skin. Relax, you don't have to bathe in cold water, opt for lukewarm instead of hot!
Hair Care
Don't forget your tresses! Oil them every week and get a hair spa atleast once a month, for 6 months prior to your wedding. Add a little olive oil to whichever oil you apply to give it a little touch of moisture.
Sleep
This is the most important amongst all. We know that as brides to be, this is hard to come by but you need to have rest. If you sleep late and aren't getting enough rest, take mini naps between the day. Even a couple of 20 minute naps through the day will help you and your skin!