Quintessential Hyderabad Wedding With Glimmering Gold Accents
BY Garvita | 26 Feb, 2021 | 13354 views | 4 min read
After a year of halt, it indeed fills our hearts with joy when we spot a wedding full of breathtaking elements and pompous celebrations. And just like that, when this couple's wedding pictures landed in our mailbox, we stared and appreciated its sheer beauty and classic essence. Harika's exquisite outfits beautifully represented her style, and if we get to choose one it'll definitely be the Aubergine saree that she donned for one of the pre-wedding revelries.
This 'boss' bride did the entire planning on her own with a friend's help, and we were left stunned! Captured at the right moment by the ace team of Eesam & Co.★ 4.7 , the pictures would make you want to attend such celebrations. 'Hello, we're waiting for the invites!'
Meet Harika & Rakesh 
"My husband is my first cousin's brother-in-law, and that's how we started our journey and ended up in love with each other!" - shares, Harika
The Engagement

The Pellikuthuru & Haldi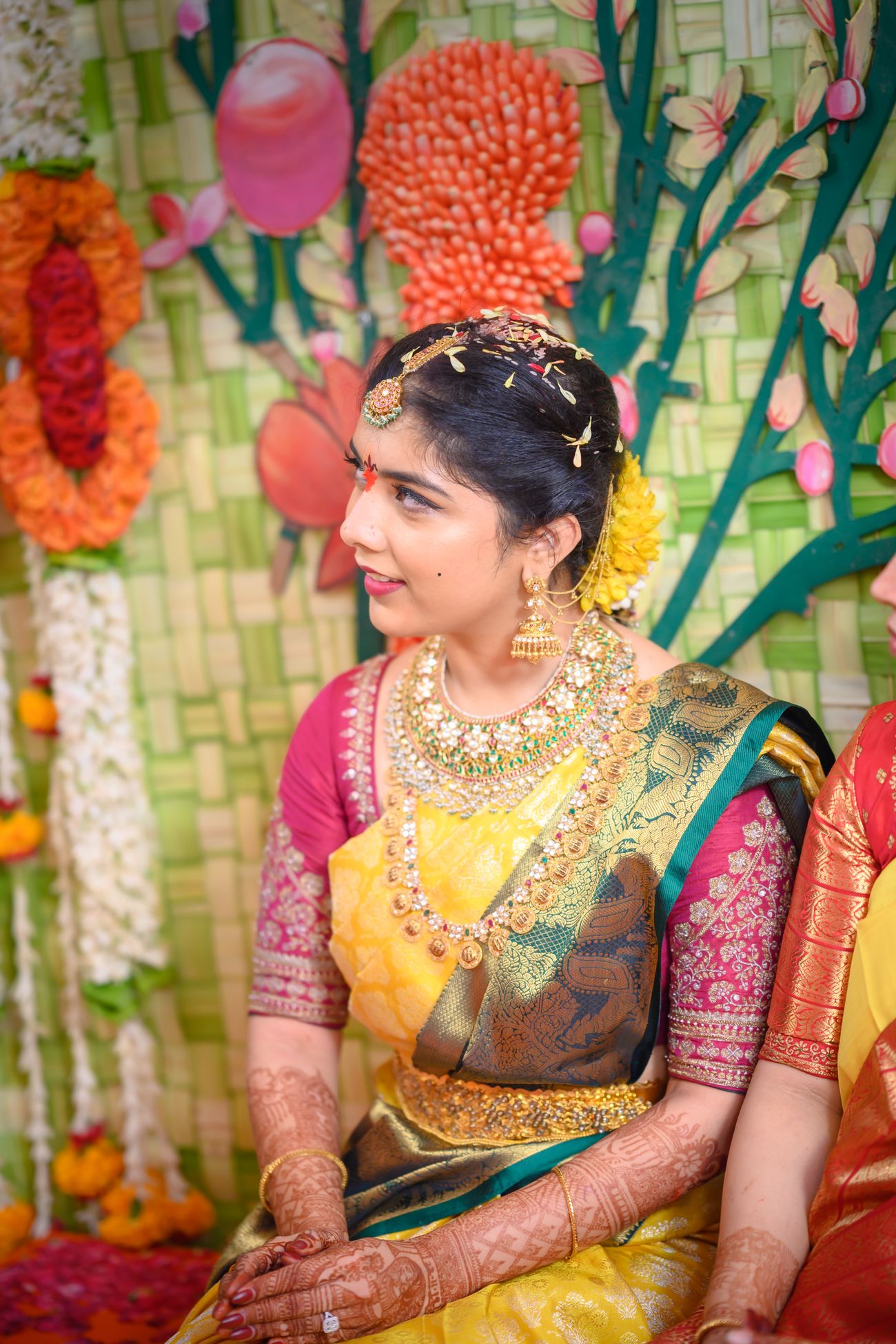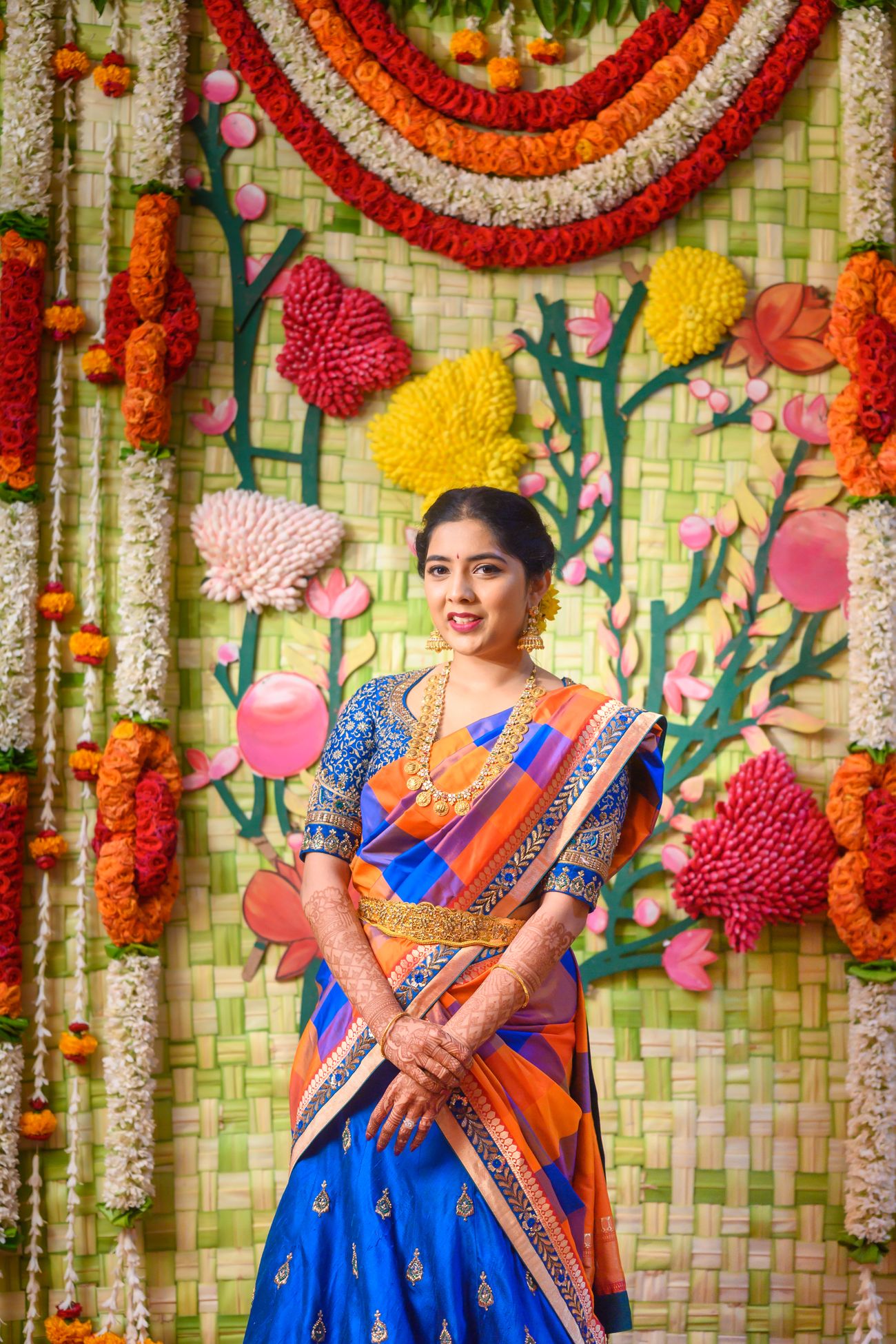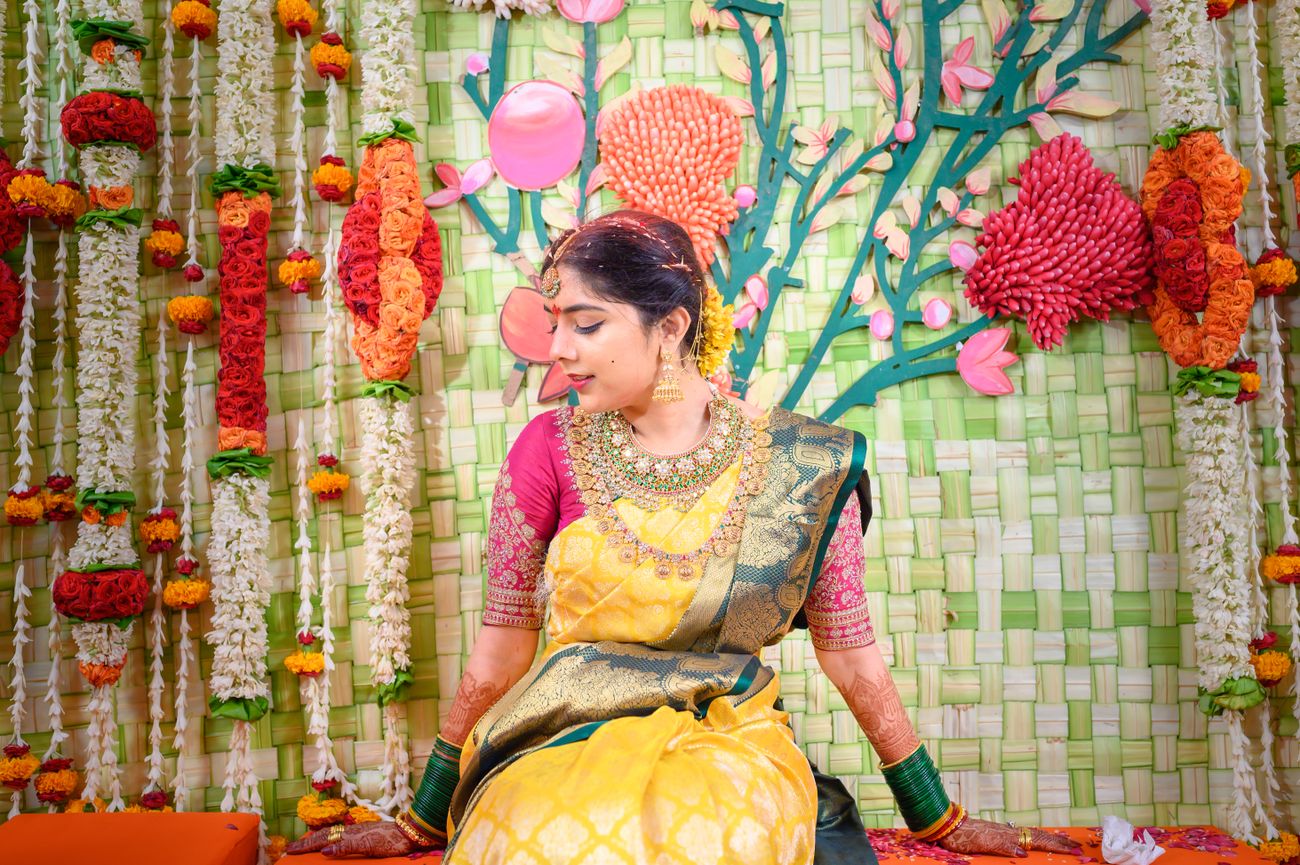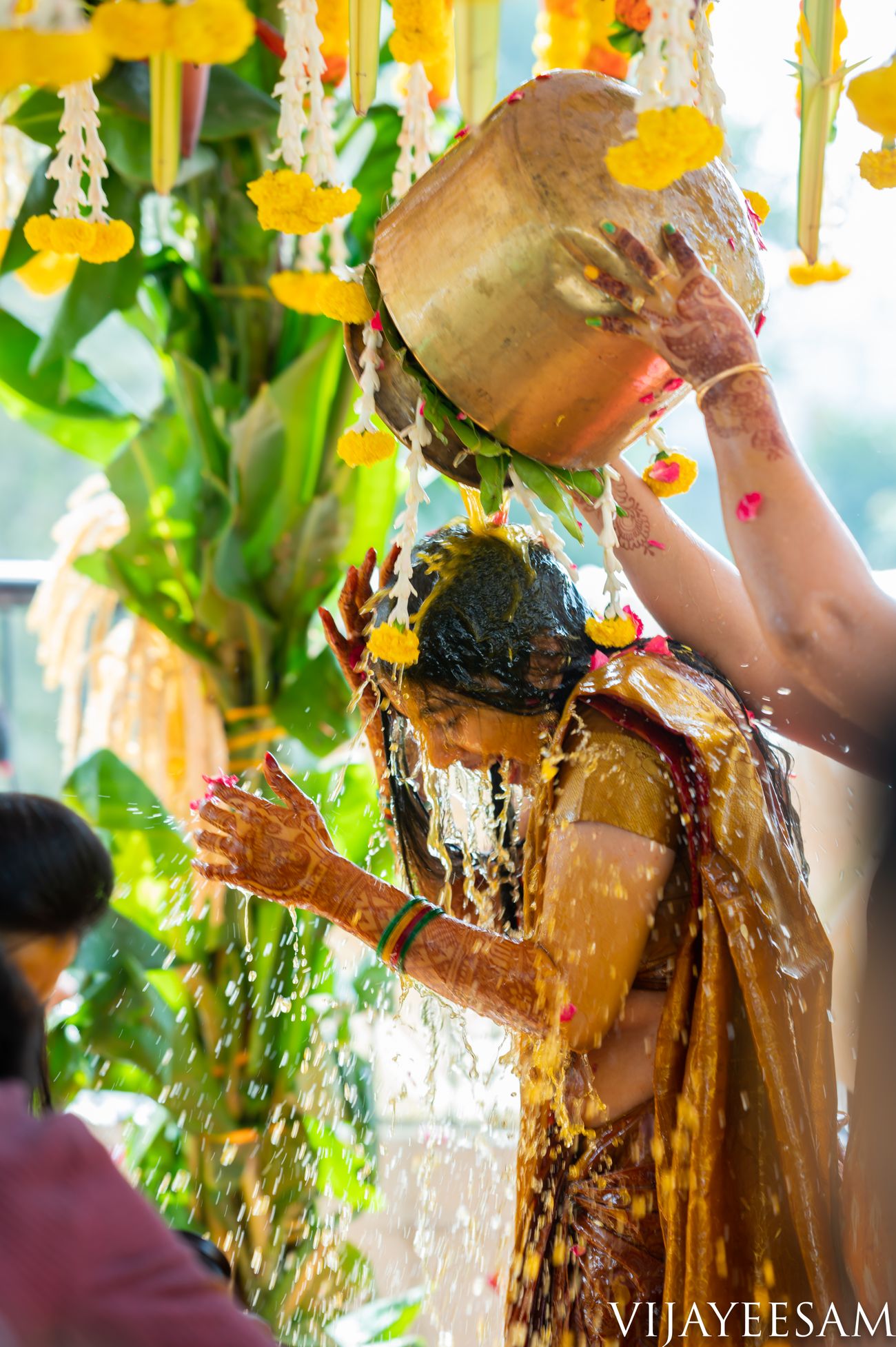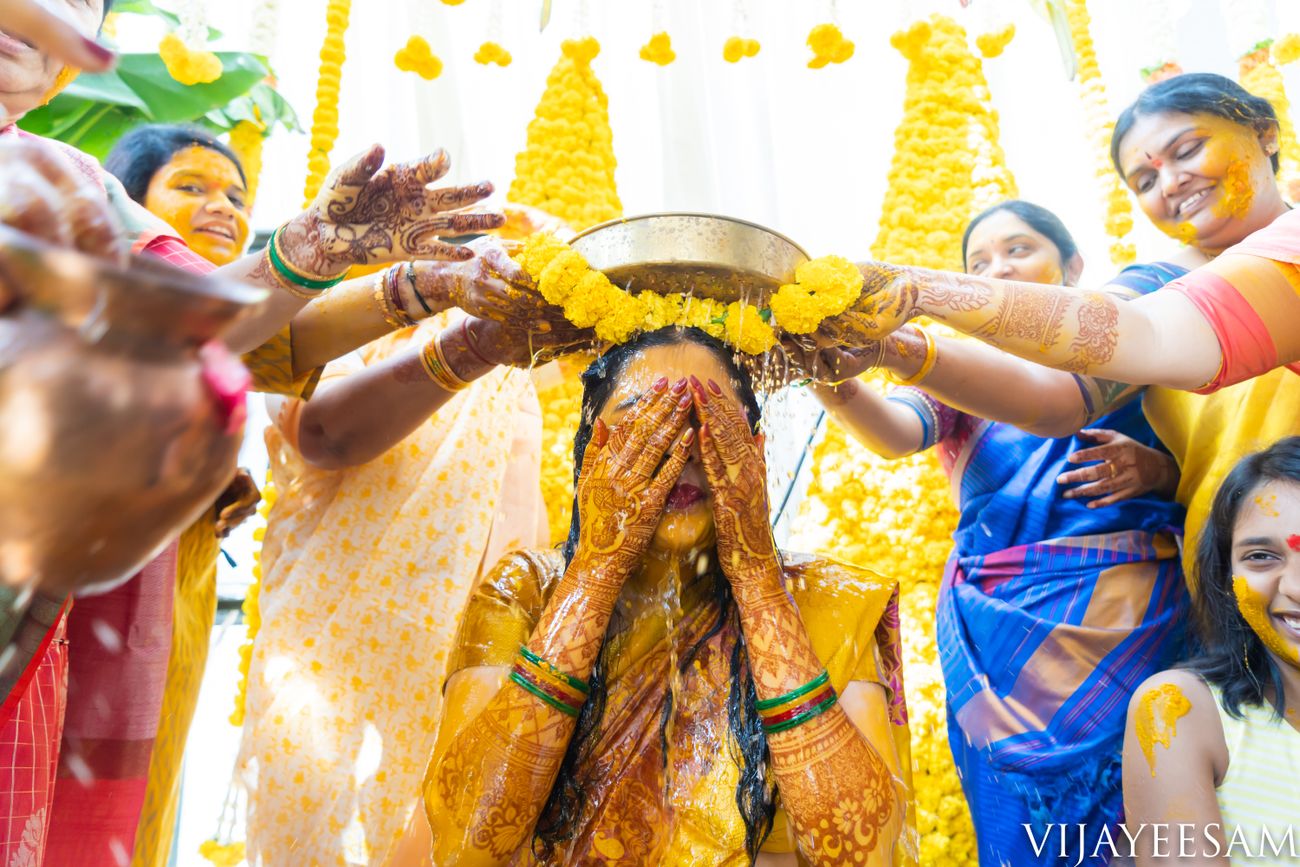 The Mehndi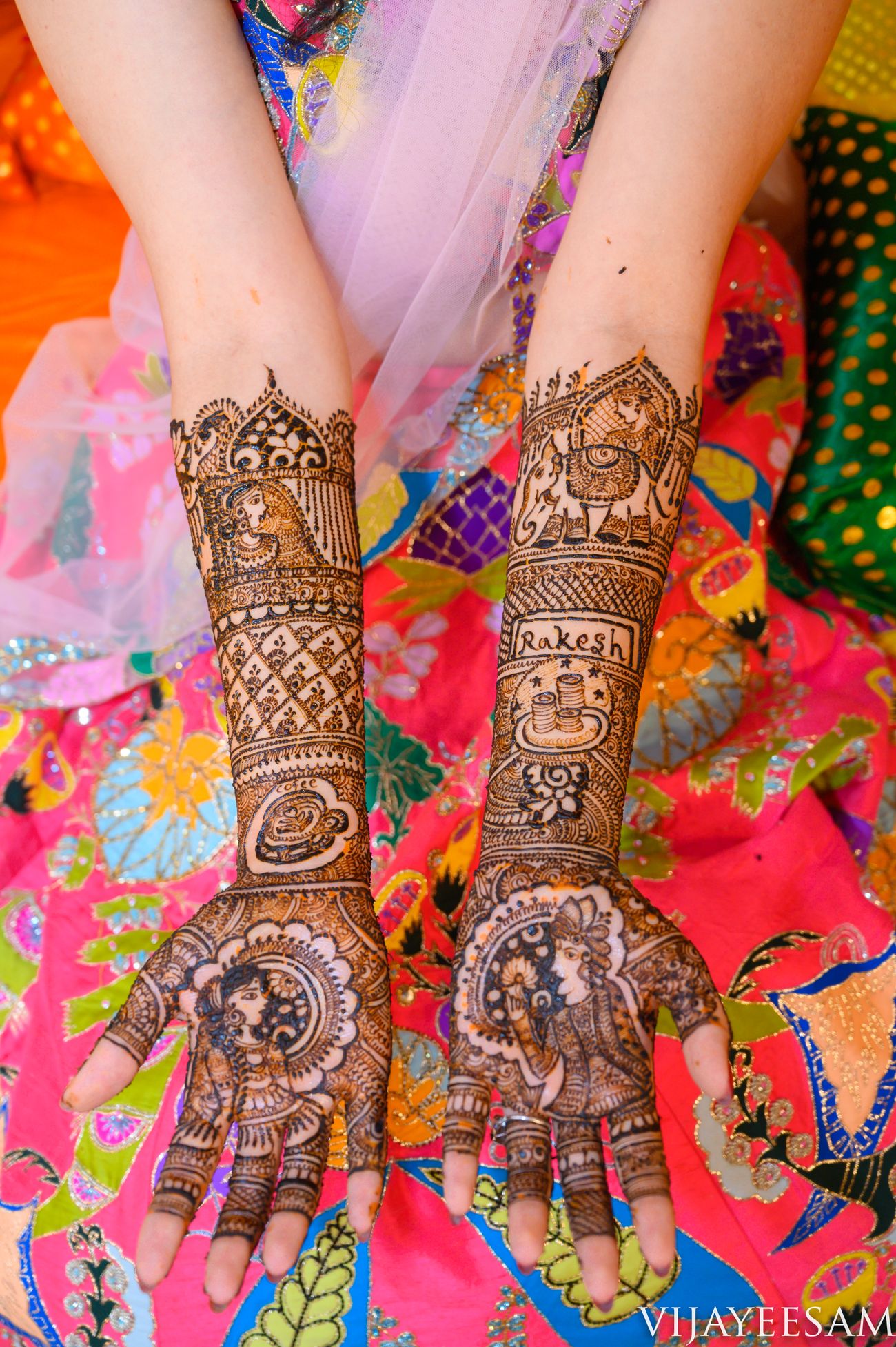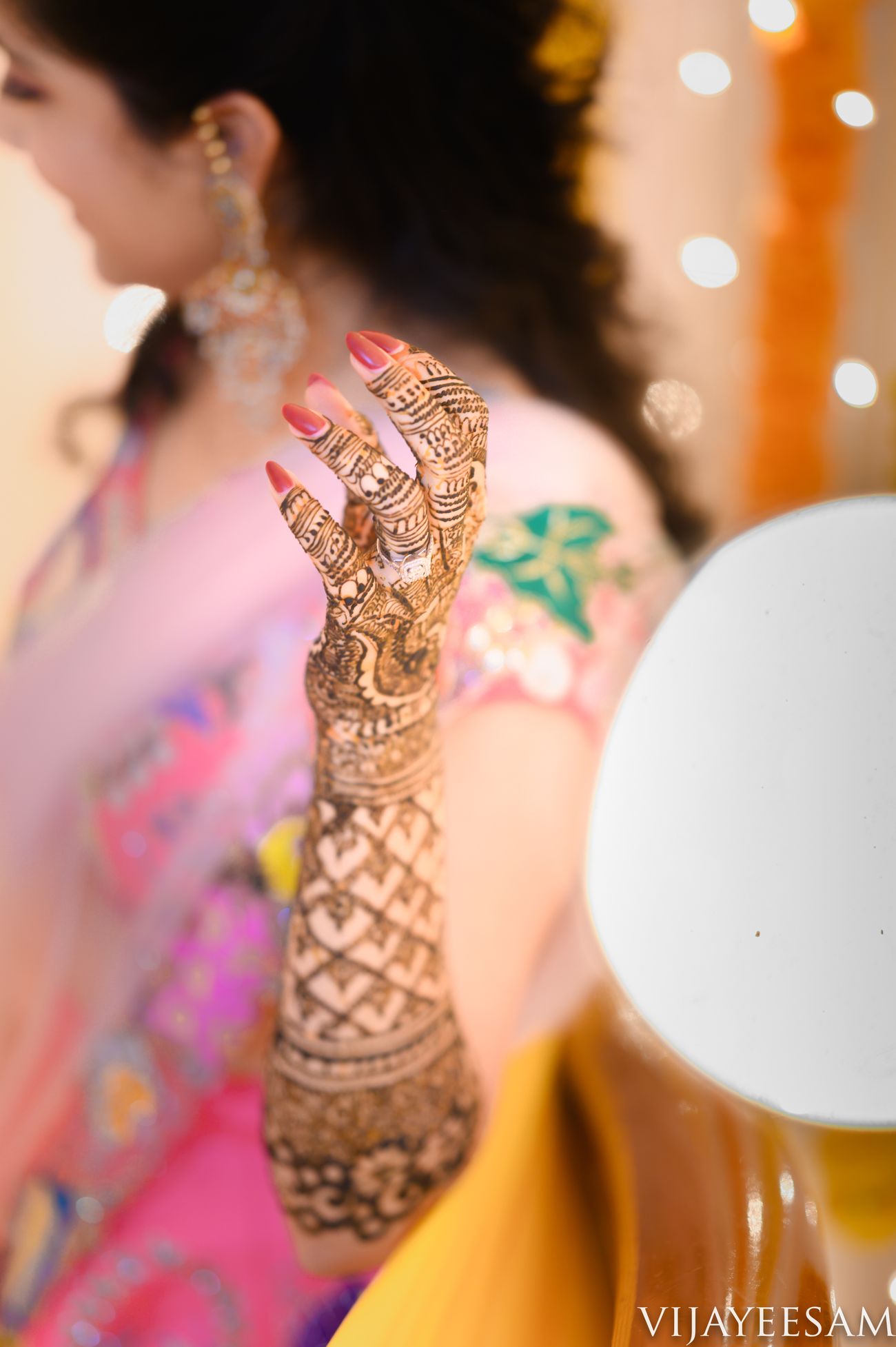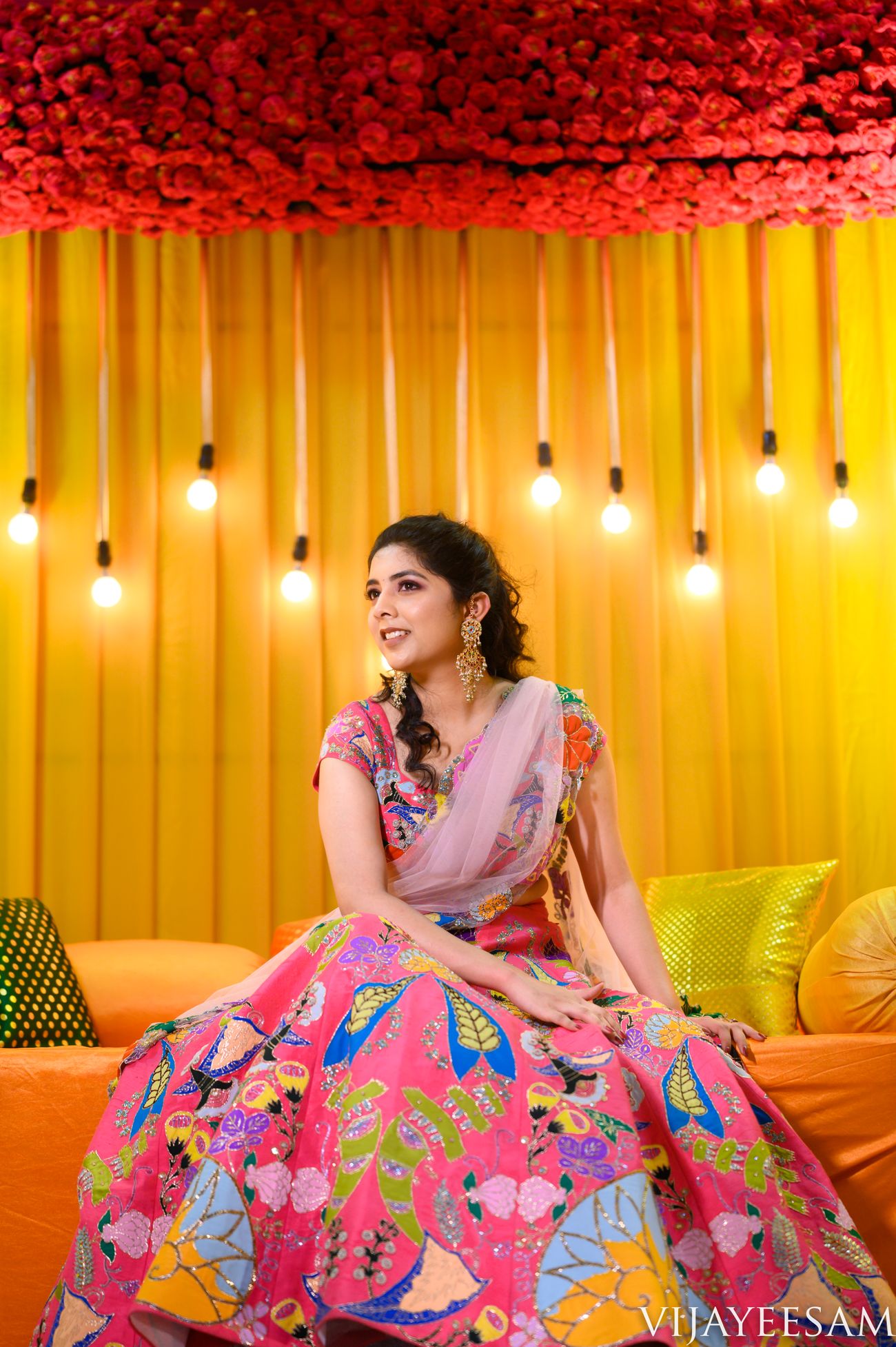 The Wedding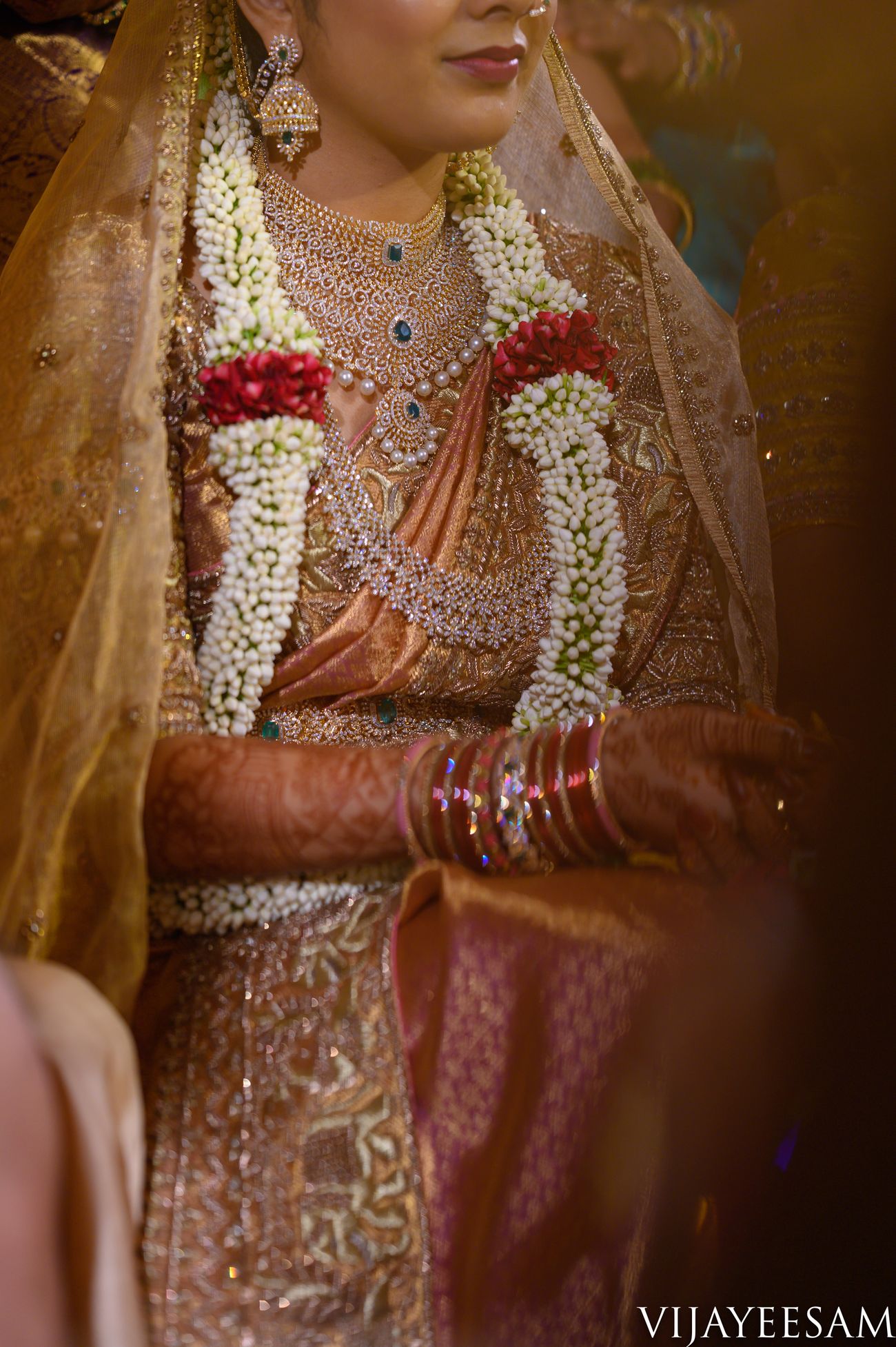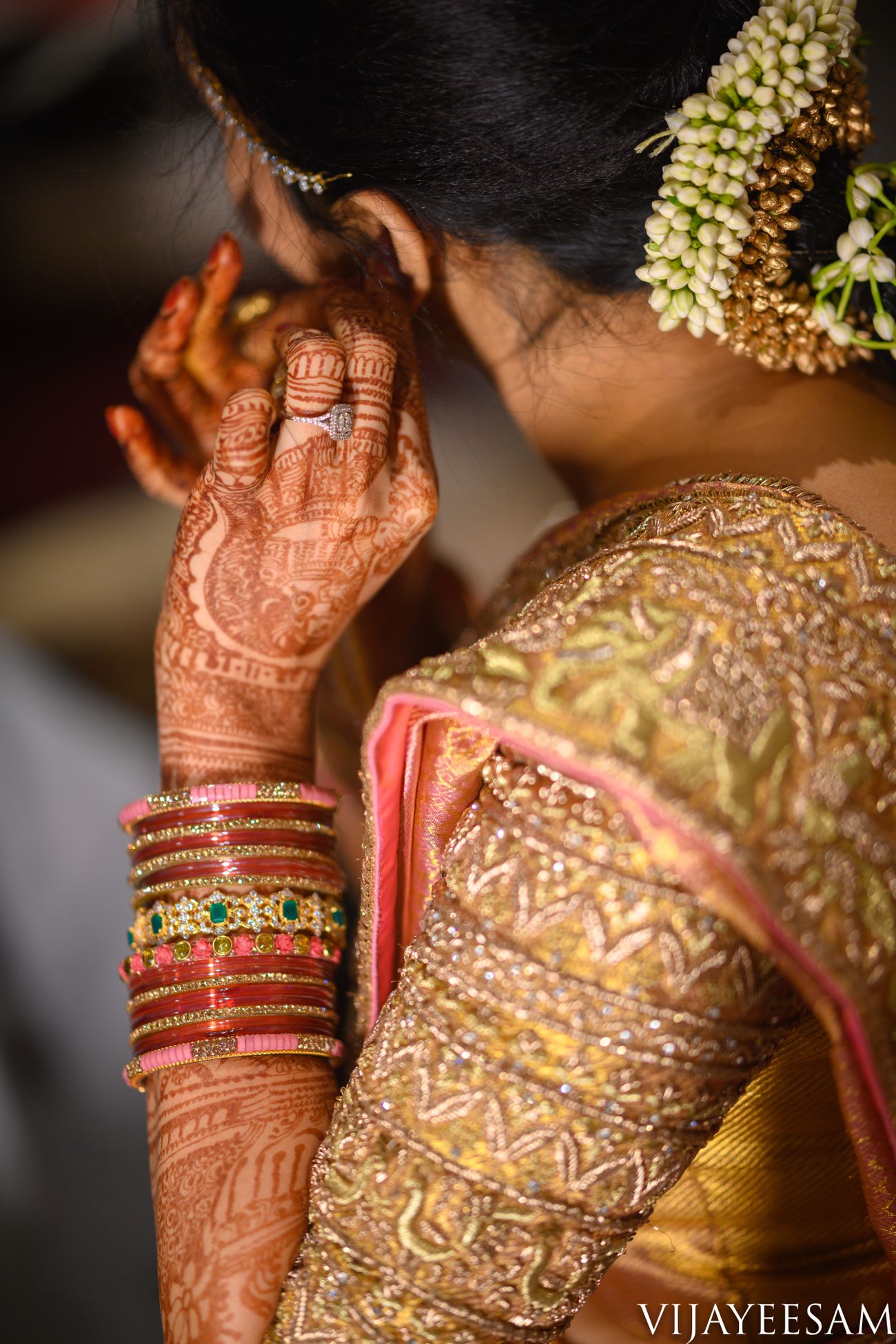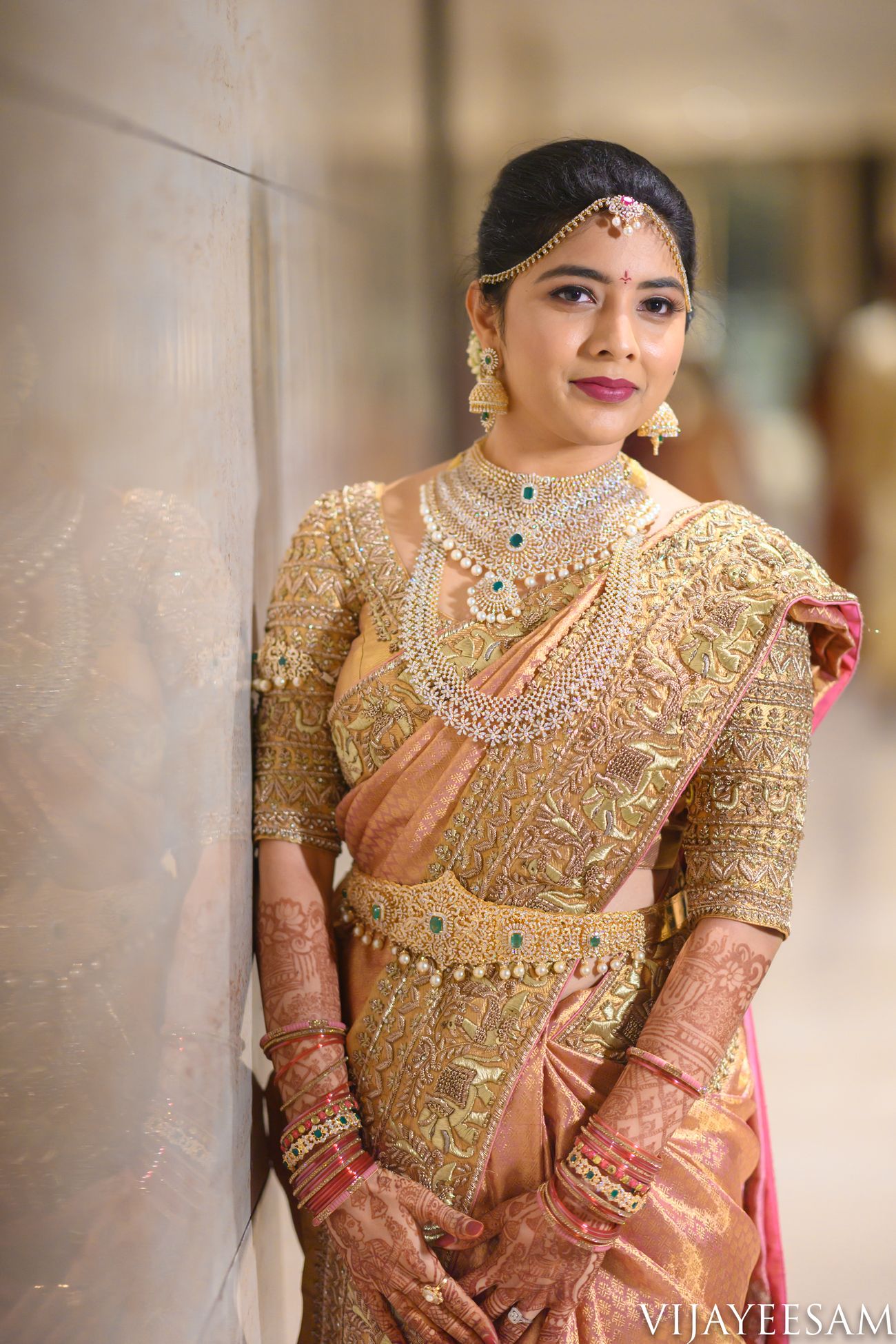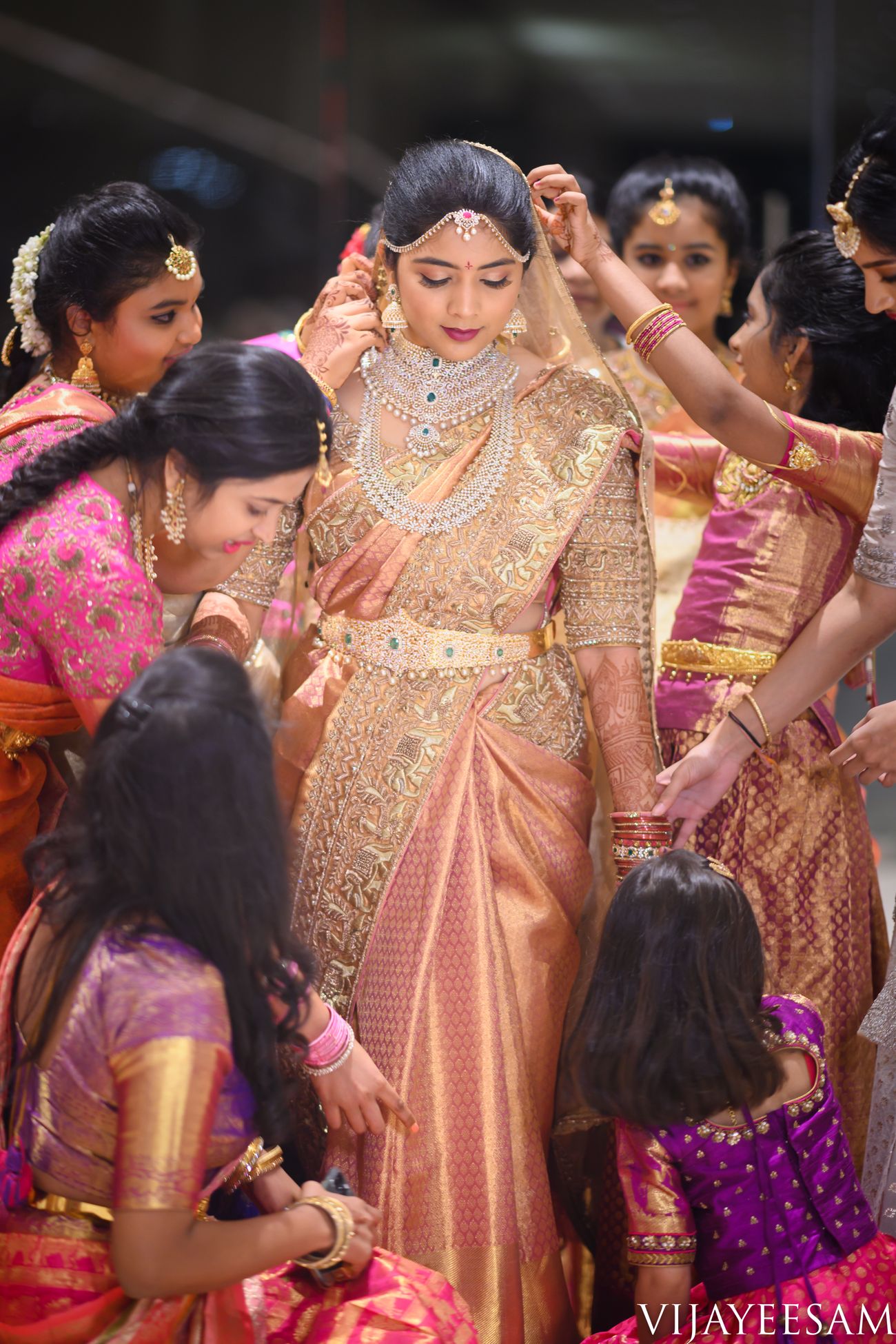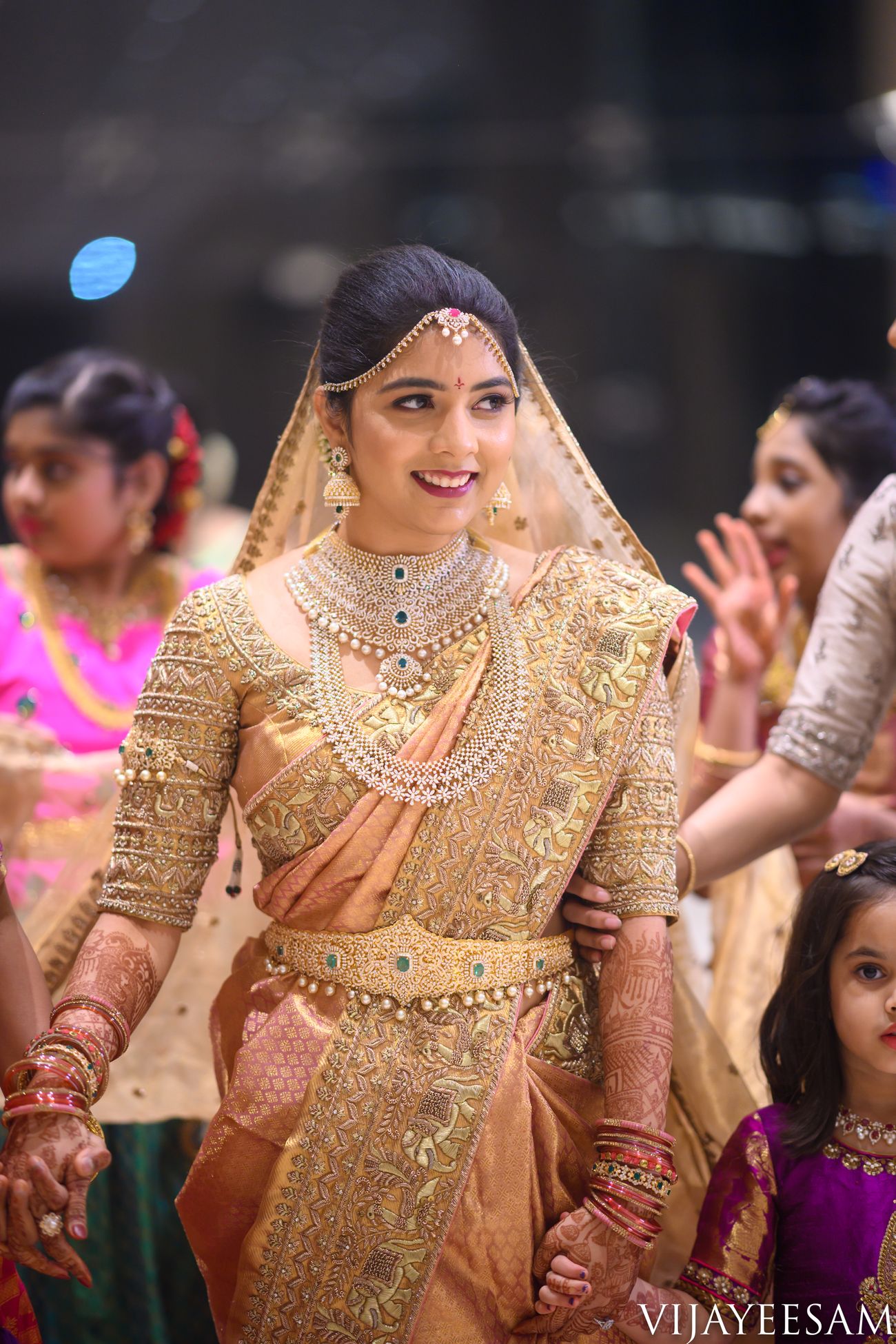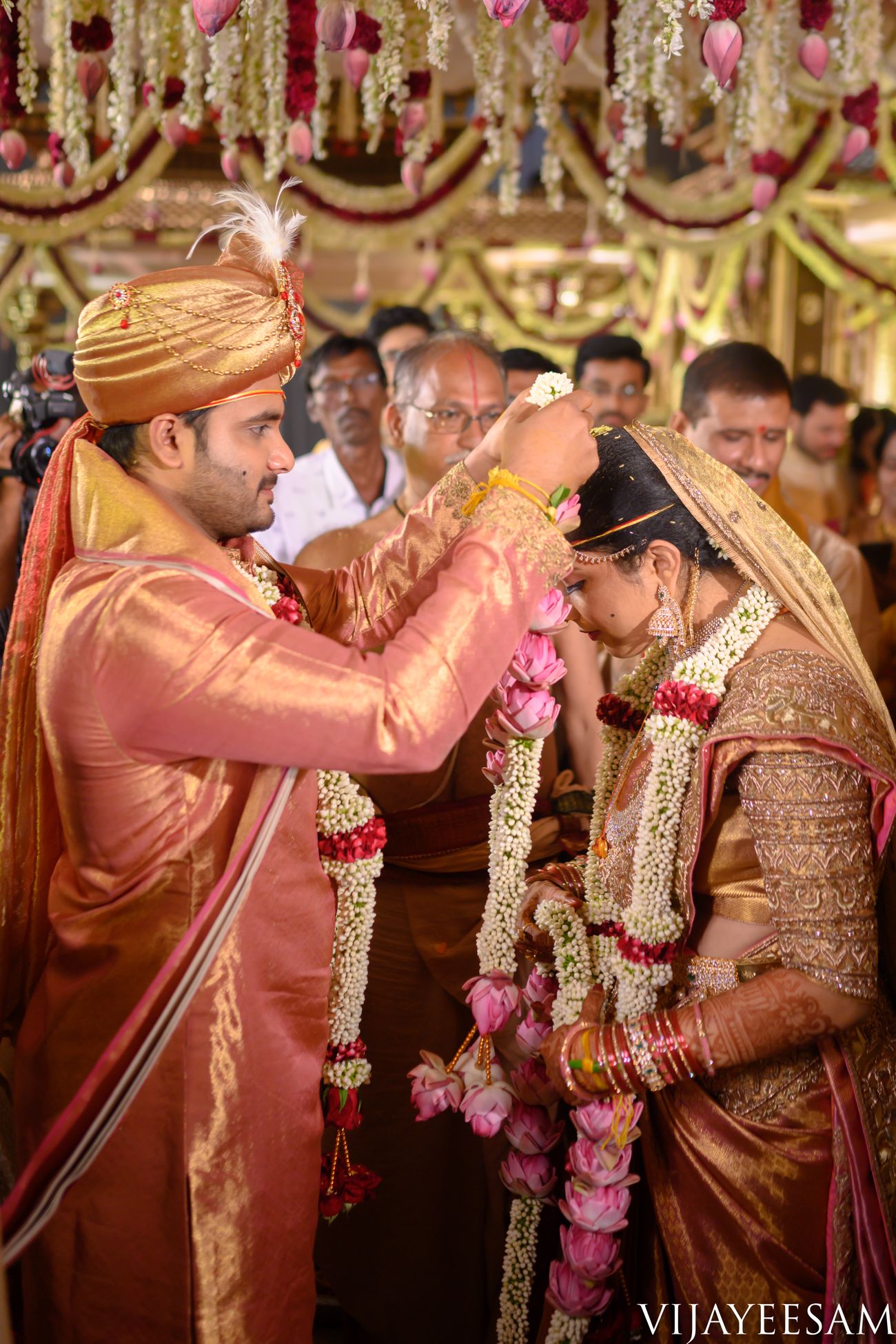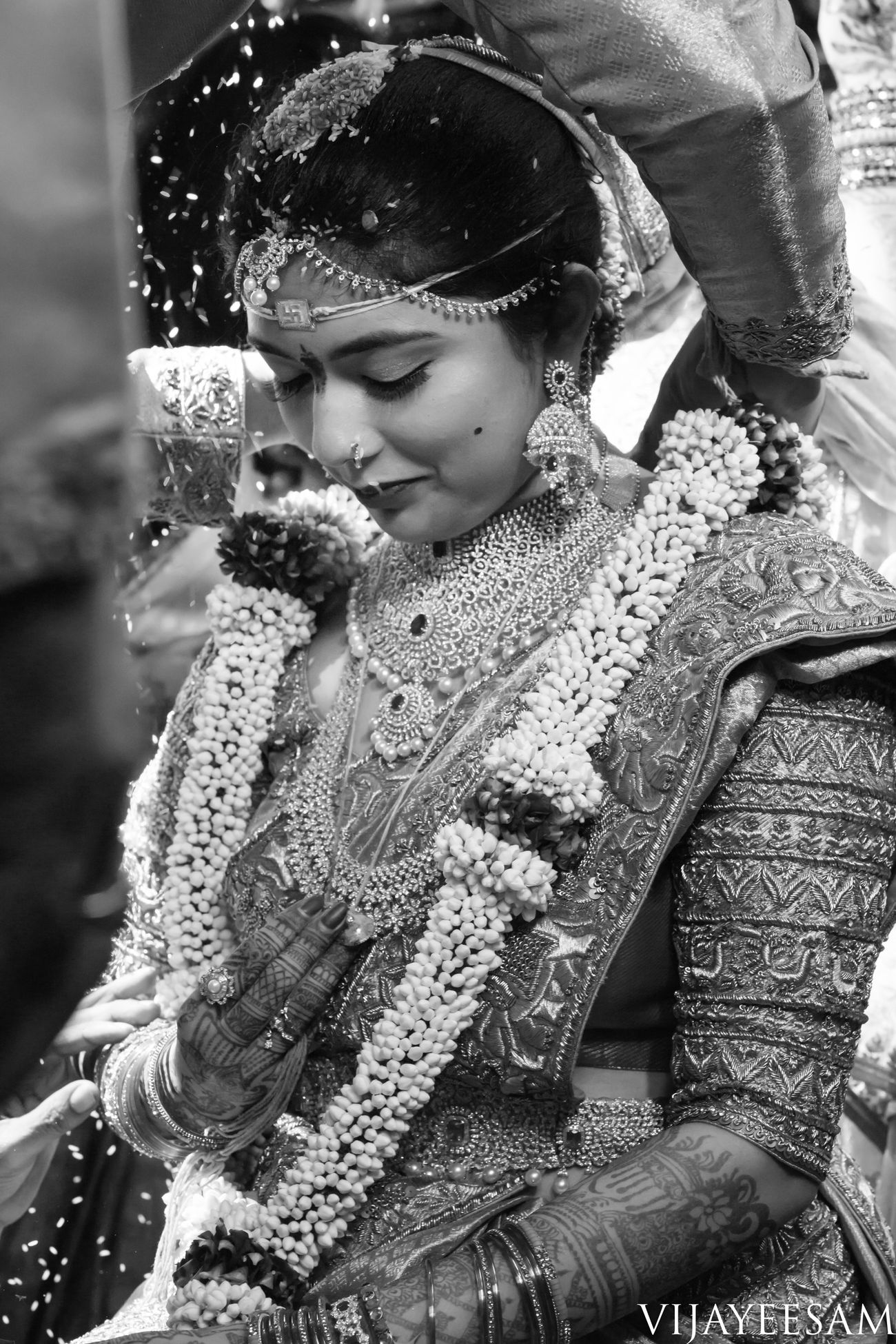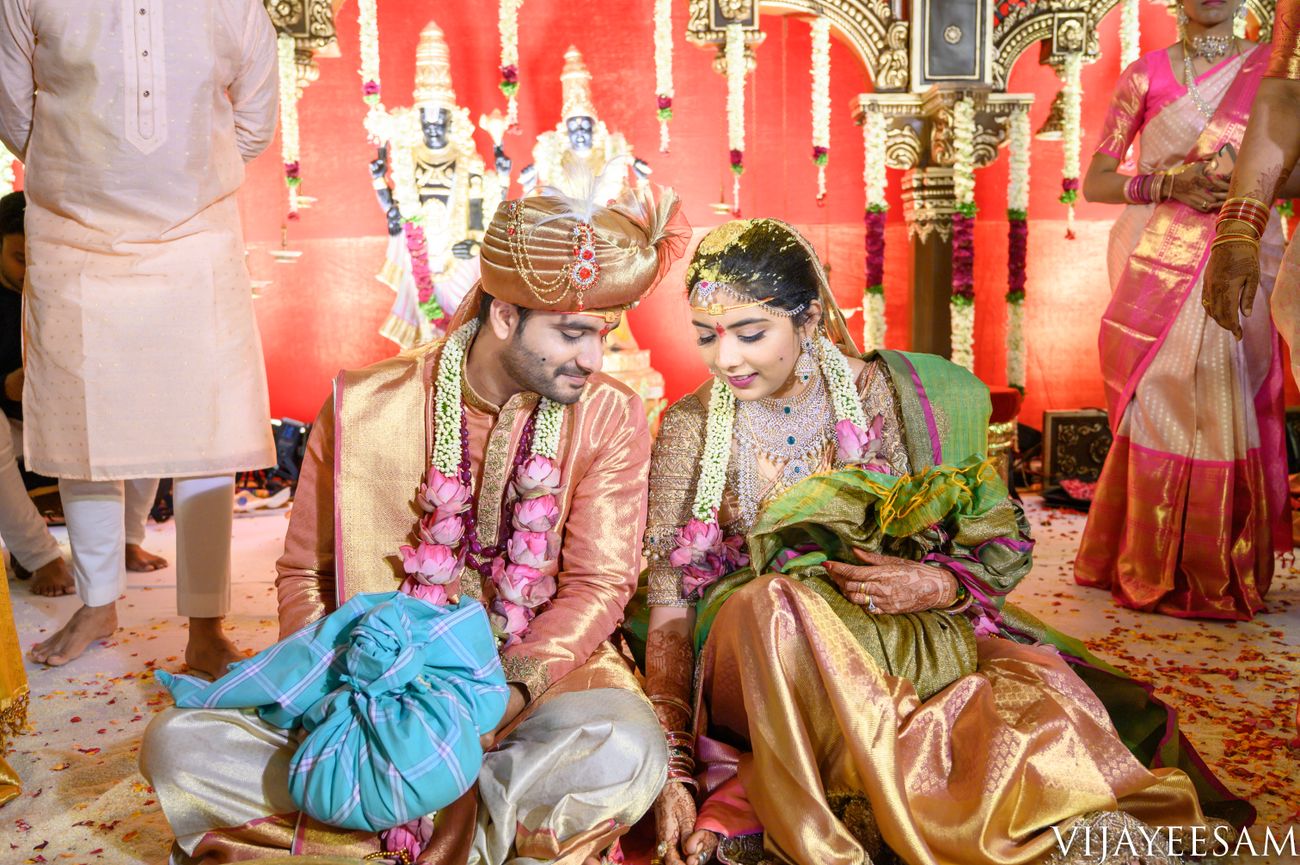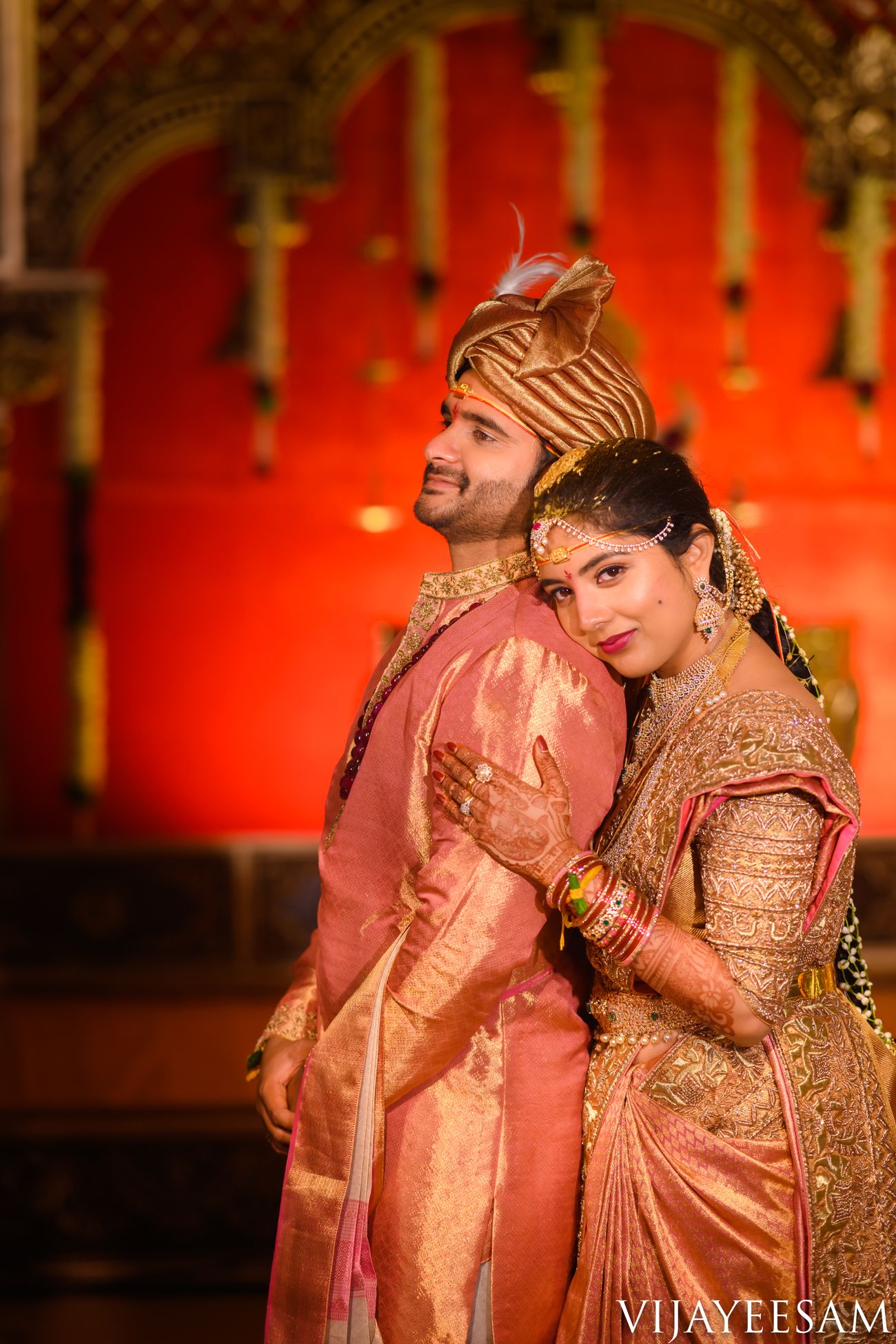 From The Bride
I was always keen on keeping it different from regular weddings that happened in my family, I wanted everyone to cherish these moments forever. So I actually had a traditional engagement first and then had a cocktail party especially for my friends with a live band. Mehndi was at my cousin's place with all my girls and cousins where we had a few dance performances and music.
Later there was this pre-wedding function called PELLIKUTURU and haldi. The wedding was in a gold and red theme decor, while the groom & I got custom-made dresses done in matching colors, the groom was walked down to the stage by my brothers while I was walked by my best friends. We wrapped the celebrations with a Reception later that weekend.
Vendor Reviews 
Makeup By Harika - Before my wedding, I've never got a professional to do my makeup cause I was scared I would look like a clown if foundation touched my face. But when I had trials with Harika, she just made my face look so natural and bright that I didn't believe I could look so beautiful with makeup. So I booked her for all my occasions. She was very friendly and she got my face so well that she used to get me ready in like 30mins. The makeup was so subtle and I can say this with confidence that no other artist could make me look that beautiful.
VijayEesam just made my wedding look so beautiful. When Vijay clicks, nothing can make me look more beautiful. The couple shots were the highlight!
Arka Events (Mehndi and Reception Decor) are an upcoming group who have taken by decor with personal care and interest and have given the exact expected output. Taamarataamara (Engagement & Pellikuturu Decor) - I couldn't have asked Radhika for a better decor she made my face glow with the backdrop. Akarshana Events did our wedding decor and Shravan has done a great job. He has taken personal care with such a big venue and has given a lot of detailing to the colours and structure.
Vendors - Venue: The Address Convention, Hyderabad ; Makeup Artist: Makeup by Harika★ 5 ; Photography: Eesam & Co.★ 4.7 ; Decor: Arka Event Planner (Mehndi & Reception), Taamarataamara (Engagement & Pellikuturu Decor), Akarshana Events (Wedding) ; Bridal Wear: Pre-Engagement - Anita Dongre★ 4.9 , Engagement - Sabyasachi Mukherjee★ 4.9 , Cocktail - Sulakshana Monga, Mehndi - Aisha Rao★ 5 , Wedding - Tulsi Silks Chennai★ 5 (saree). work on the saree by Mamatha Tulluri Designer Studio★ 1 ; Groom Wear: Engagement - Raamz, Wedding - Tulsi Silks