Raiding Your Mom's Closet- Here's How You Can Use Her Leheriya Sarees For The Wedding Week!
BY Soha | 27 Nov, 2018 | 497 views | 2 min read
Indian weddings mean 1 week, 100 people and 10 different functions. But who said you have to spend a BOMB on every function during the next wedding you attend, even the smaller ones? Just pull that saree from your Mom's closet that you've been eyeing for years, and revamp it to suit your style! Let us help you with the different ways you can get creative with your Mom's leheriya saree (yep, the same one that's been pushed to the back of the closet for years now!)
Mehendi Outfit For The Bride-To-Be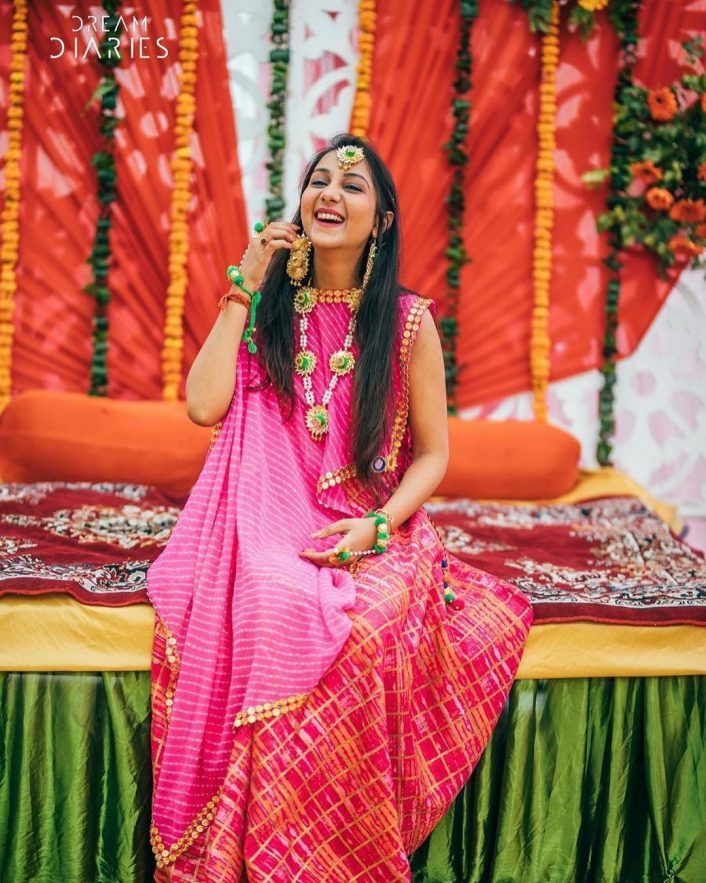 Lets get real- with all that mehendi on your hands and feet, would you really want to invest in a high-end mehendi outfit? Me neither! Then what could be better than your Mom's saree! You can get kurtis made out of it, or use it to create a completely new look! 
Or Use It As A Dupatta?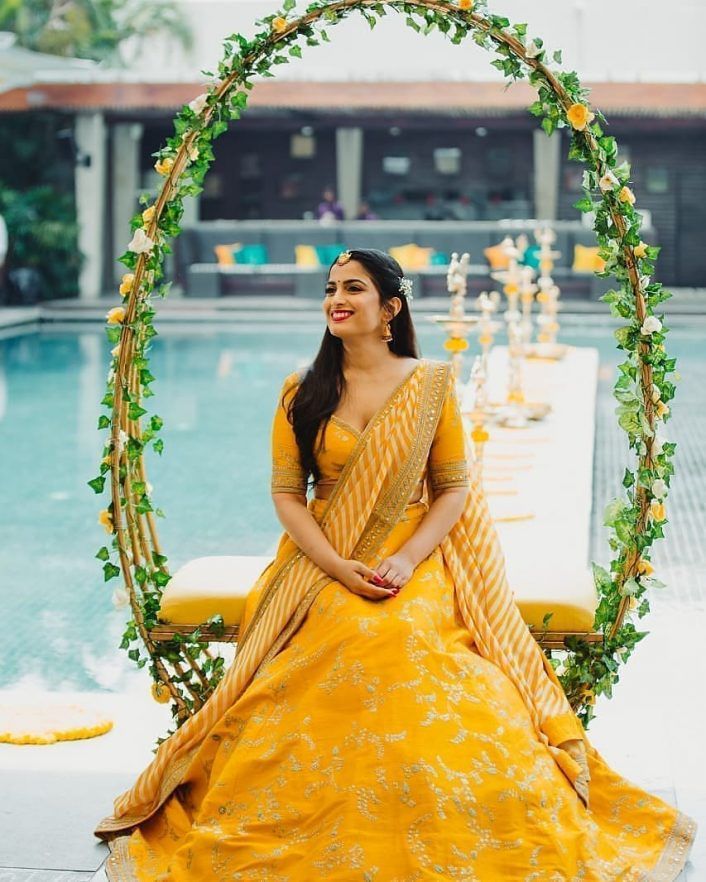 Vivek Krishnan photography★ 4.9
If you don't want to put in all that effort, you can simply pair a skirt and blouse with a leheriya dupatta and rock your functions!
We've Got Something For The Sister Of The Bride Too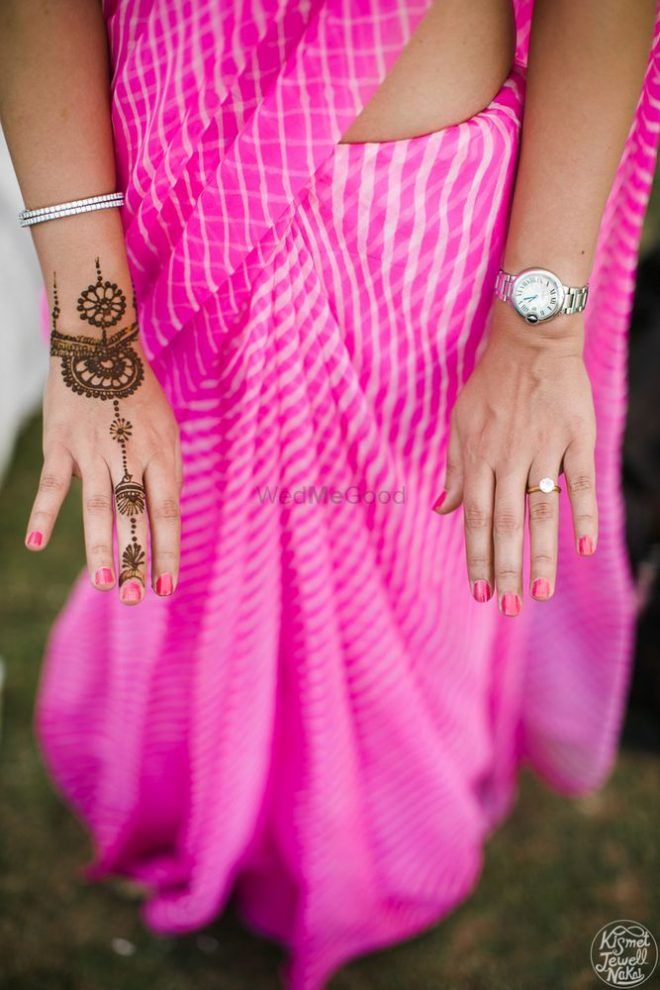 Kismet Jewell Nakai Photography
Who said you need Sabysachis and Manish Malhotras for your bestie's wedding? A simple leheriya saree will give you just the right flair and look for a day event!
Or Do It A-La Anushka For A Puja At Home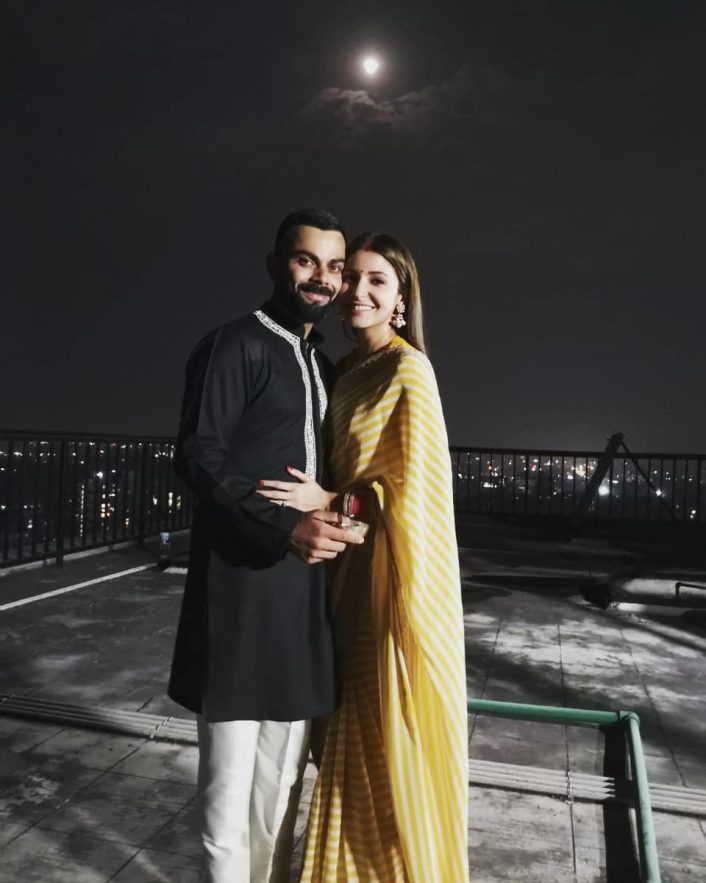 What more reason do you need?
How About Adding A Twist To Your Outfits?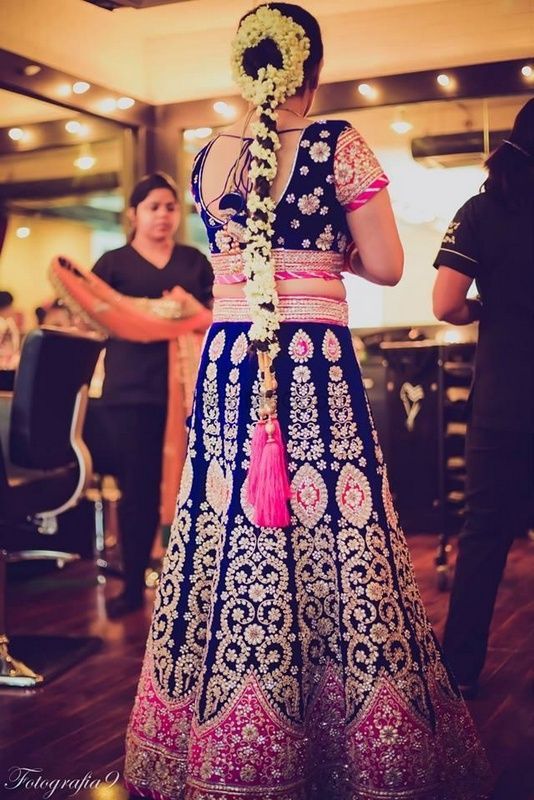 We love how this bride included a thin strip of that leheriya border in her lehenga. You can create the same effect using your mom's saree!
Leheriya Tassels To Amp Up Your Look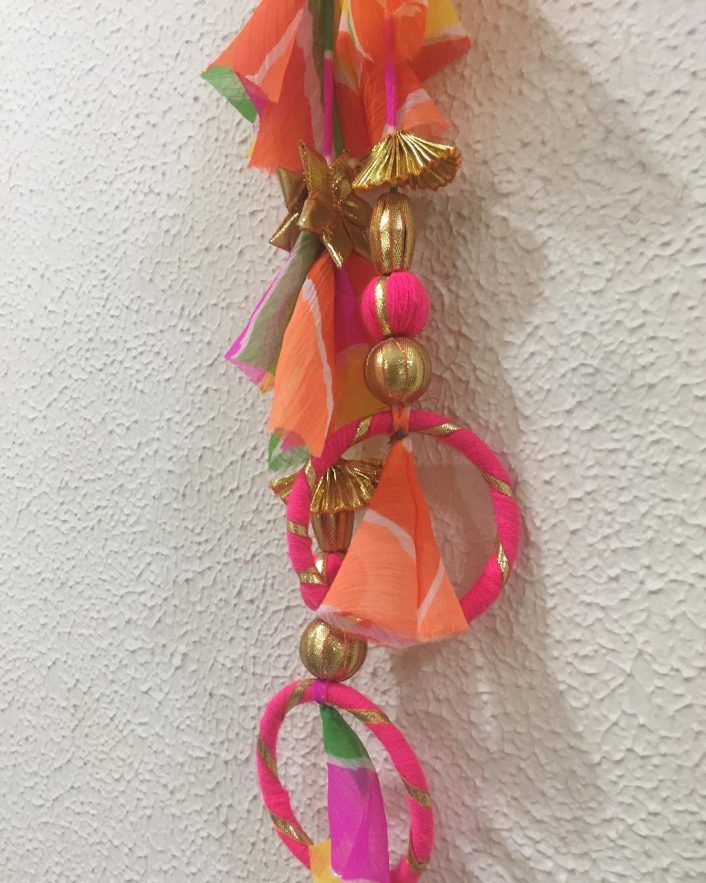 Via Custom Indian Jewellery on Instagram
Tassels are in! And if you're looking to include them in your own trousseau, here's a unique way to do it!
Or Use It To Create Clutches & Bags To Complete Your Look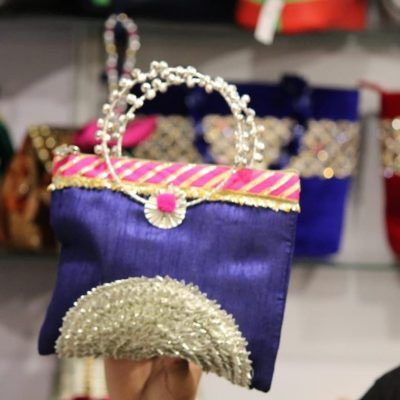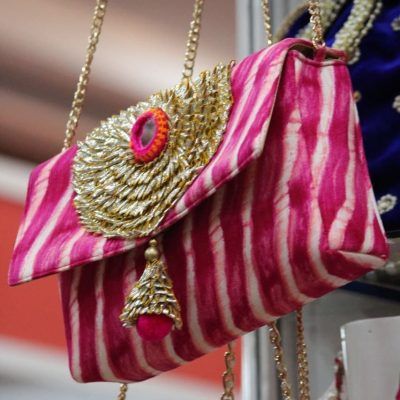 Via Naaz Embellishments by Monica
Wether you want to carry it around to keep itsy-bitsy important things like a lip balm, or your phone handy, or just want to make a style statement, a leheriya potli or clutch will be a good decision!
 Or DIY-Earrings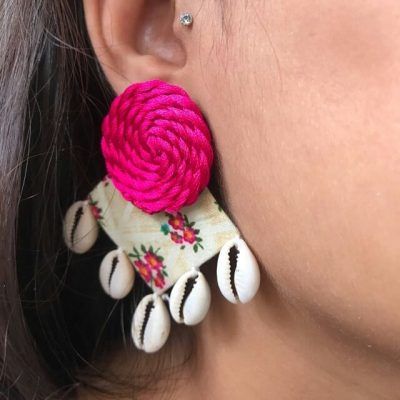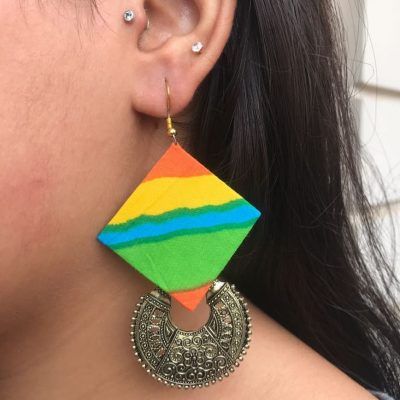 Use them through the wedding week or wear them to work, now here's an idea to let your creative juices flow!