Real Brides Reveal - 5 Lockdown Brides Tell Us How They Got Their Bridal Outfit
BY Garvita | 03 Sep, 2020 | 27323 views | 4 min read
Being a coronial bride isn't as easy as one thinks! And leaving everything aside, the main wedding element - shopping still remains a scary proposition.
To help the future brides with the same, we decided to seek inputs from those who have sailed through this rough patch. The lockdown brides told us how they got their bridal outfit and we were really impressed with their skills! And now that, as per new guidelines, a 100 people wedding can be hosted and pretty much everything is unlocked, these tips would be quite useful.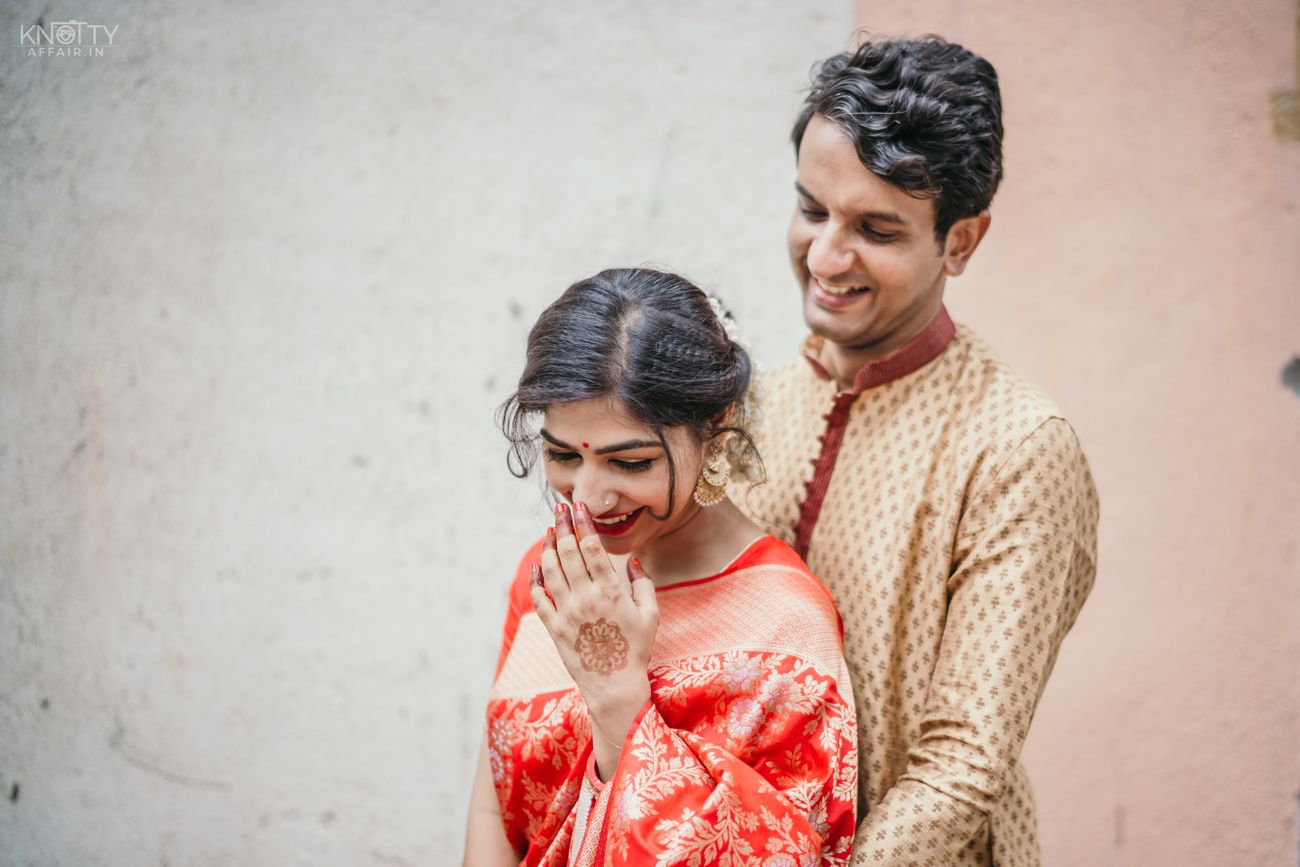 Image via Knotty Affair by Namit & Vipul★ 4.9
Real Bride Vanya says
Thinking of shopping during a pandemic gave me jitters! And that's when my mum came to my rescue and took out a stunning red saree from her trousseau. Whoa, I fell in love with the details instantly and knew it'll be a perfect attire for my intimate wedding ! It'll not only help me keep the heritage alive but the old world charm might just create a fresh bridal wear trend.
Real Bride Anushree says
Coronavirus hit my wedding plans really hard! I was supposed to wrap up my wedding shopping June, and that's when the govt announced the stringent lockdown and I knew it's here to stay. That's when I got to know about WedMeGood's virtual shopping service and I thought of giving it a try (considering it was the best bet at that time). Not only they understood my style, but visited the stores, and sent me detailed pictures of outfits available. I found a pretty lehenga at the best price possible, and once selected the WMG team took the coordination ahead to get the outfit ready and have it shipped once done!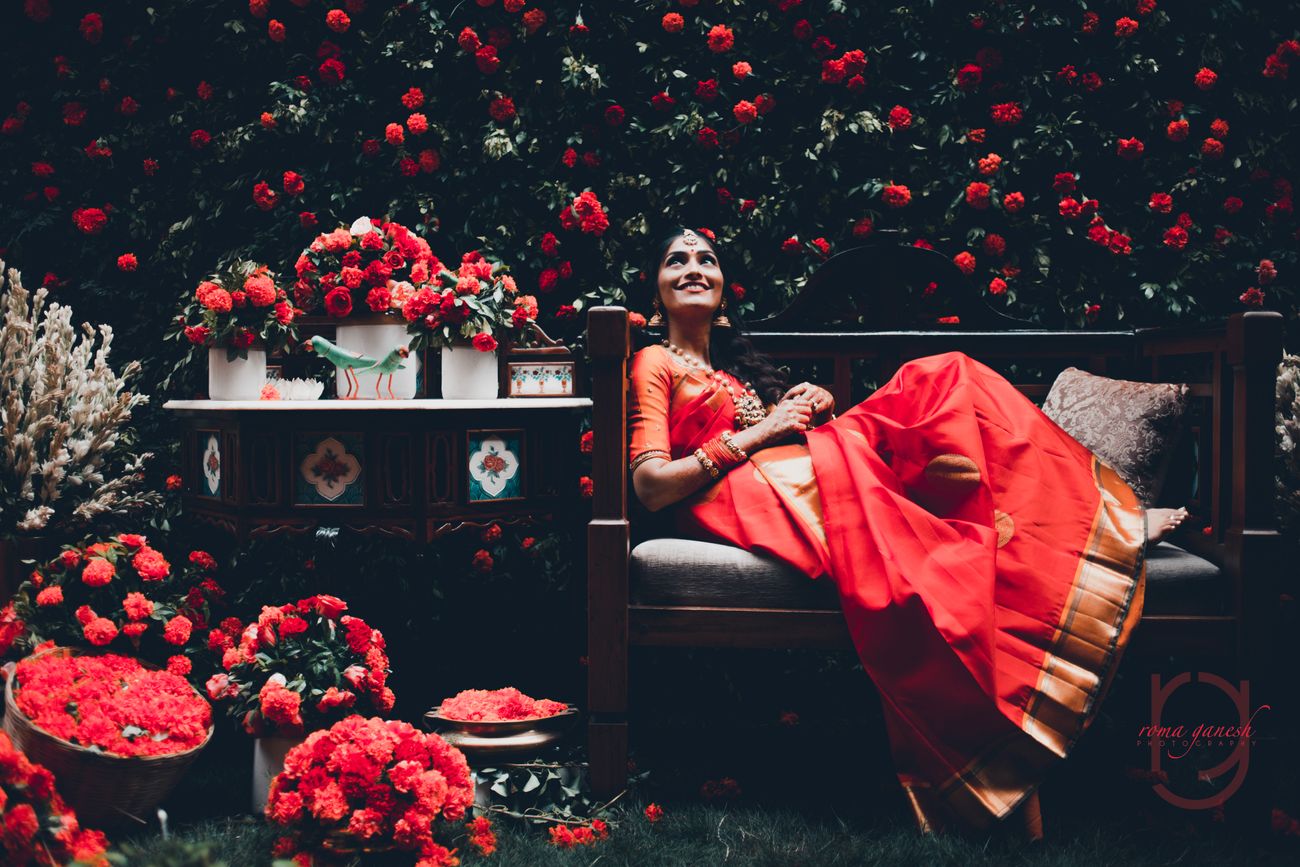 Image via Roma Ganesh Photography★ 5
Real Bride Priyanka says
While I had already finalised an outfit though a local designer, as the lockdown struck they informed me about the cancellation. It broke my heart but I knew I cannot blame anyone for it, got my refund, and I began my bridal wear hunt from scratch. Considering I had time in my hands, I decided to take help from a friend's boutique, who helped me with procuring the fabric and stitched the outfit of my dreams. This made me laud my decision to start early with my wedding planning, else I would have been insane. Trust me brides-to-be, please plan your wedding wayyy ahead of time.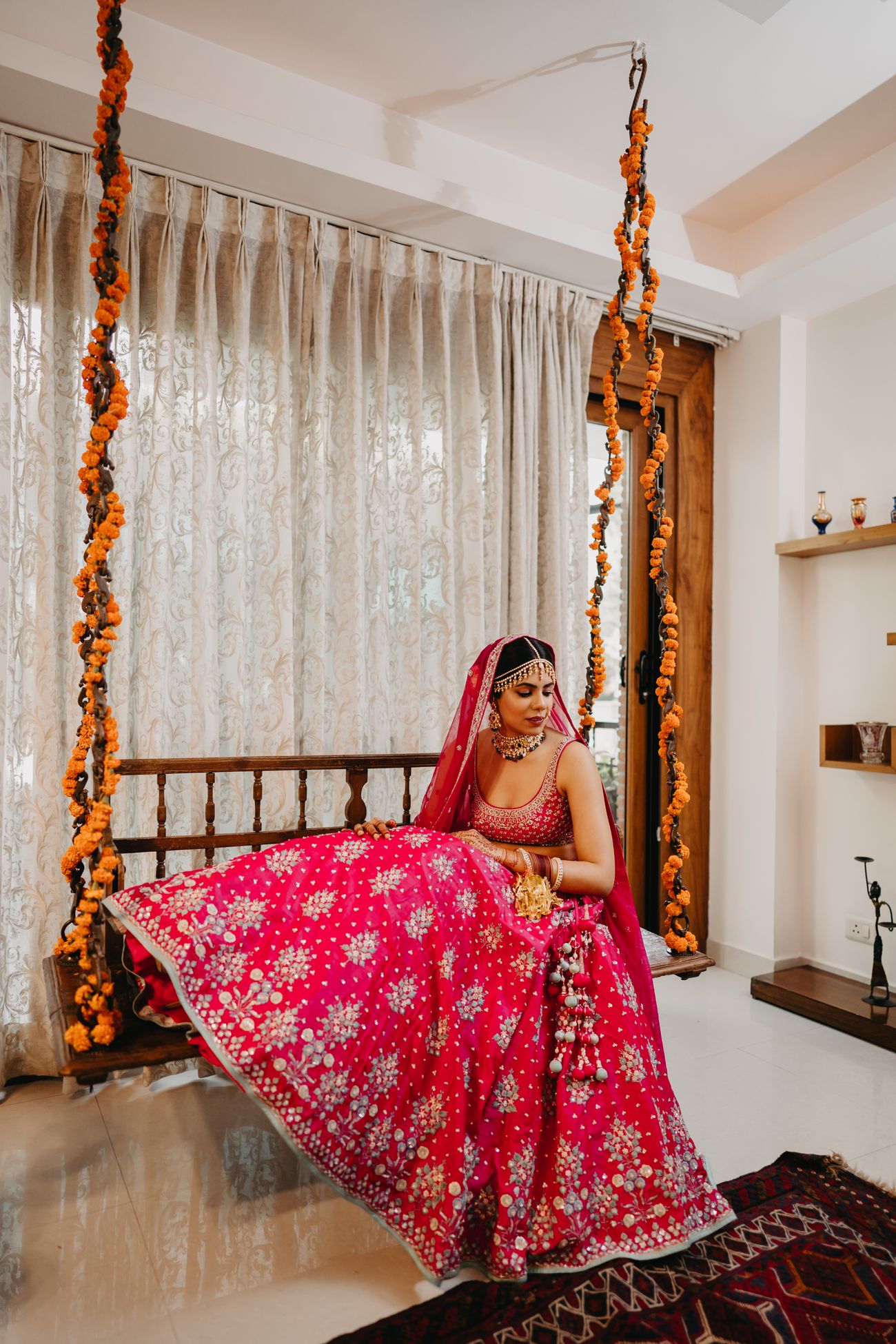 Image via Mehak and Rishabh's Real Wedding
Real Bride Anamika says
I have always been inclined towards virtual retail therapy and I knew I'll stick to the same for my wedding outfits as well. So a lockdown or not, I was anyway searching for my wedding outfit online. Since I wanted a Banarsi Silk lehenga I had zeroed in Ekaya for the same, a little coordination here and there, and eventually, my lehenga was delivered on time.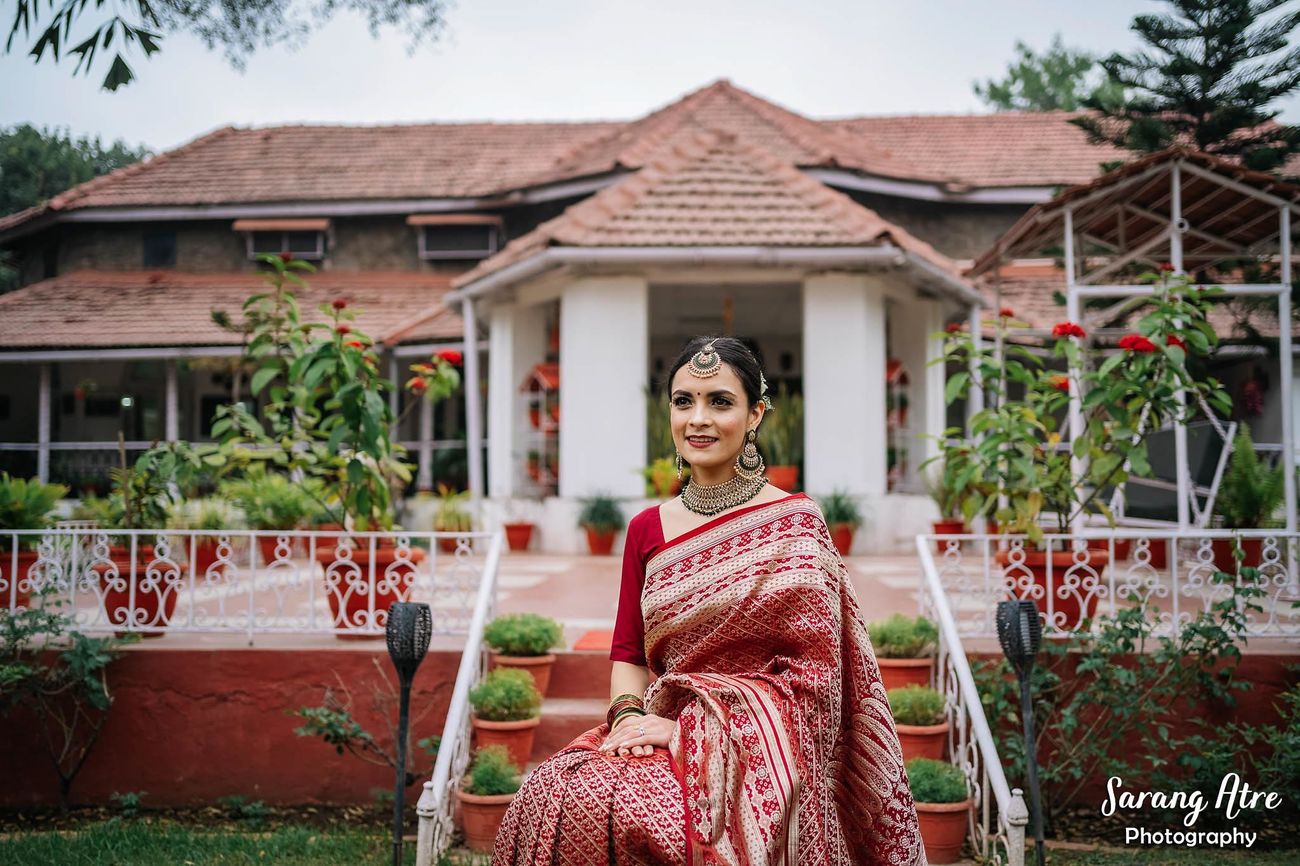 Image via Saumya and Satyan's Real Wedding
Real Bride Aashna says
While everyone talked about 'how to plan a wedding in lockdown', I couldn't find much information about the bridal outfit (I understood it was chaotic then and too soon to expect anything concrete). I had already switched to a home wedding and my family was helping me with the decor, food et al, so that I can focus on my outfits. Moving on to plan B, I decided to wait for the stores to open so that I get to do social distance shopping. I was wanted to wear a big designer, so I was sure that the necessary steps like temperature control and disinfectants would be taken. They allowed a limited number of customers, and post finalizing the outfit we took the virtual route. A perfect mix of safe physical and digital space!
*Images are for representation purpose only
Are you also planning an intimate wedding? Why not let WedMeGood help you? Inquire today
ALSO READ - We Spoke To 6 Couples Who Had Lockdown Weddings, & Here Are Their Expert Tips!