Real Brides Reveal : How They Chose The Perfect Ring For Their Groom!
BY Apoorva | 09 Jul, 2018 | 252 views | 3 min read
Unlike brides, grooms don't have Pinterest boards that you can go snooping around to nor do they discuss ring preferences with their best friends! So how do you end up picking the perfect ring for your groom? We asked our WMG Brides to gives us the deets on how they managed to pick the engagement ring of their boy's choice!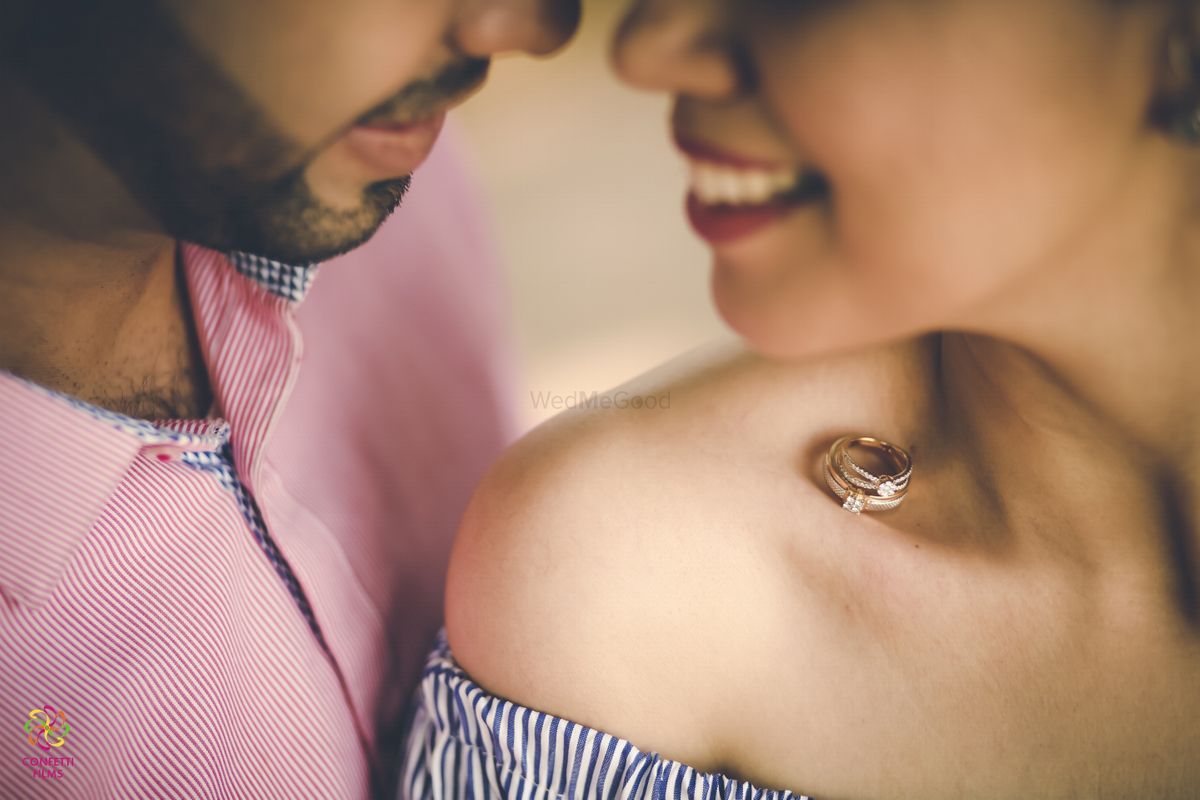 Image via Confetti Films★ 4.7
Sakshi says
"I used to take him jewelley shopping, for my jewellery, and slyly ask him which rings he likes from the mens collection. I did this almost a year before I popped the question, so he had no doubt. And honestly guys don't remember much. I did this to understand what style and metals he prefers!"
Devika says: Simple is best
"Stay simple. Most guys, will prefer simple rings over jazzy ones. And even the ones who like jazzy ones, will be happy with a simple ring. So it's a safe bet, which I took. A simple band with a tiny diamond and the deal was sealed!"
Sharanya says: His & Her rings
"I was looking for a ring after he asked me to marry him because even I wanted to give him a ring. Since he loved the ring he picked for me, I got a similar one made for him minus the solitaire and feminine design. This way it was sort of a 'his & hers' ring plus I knew that it was in the safe territory!"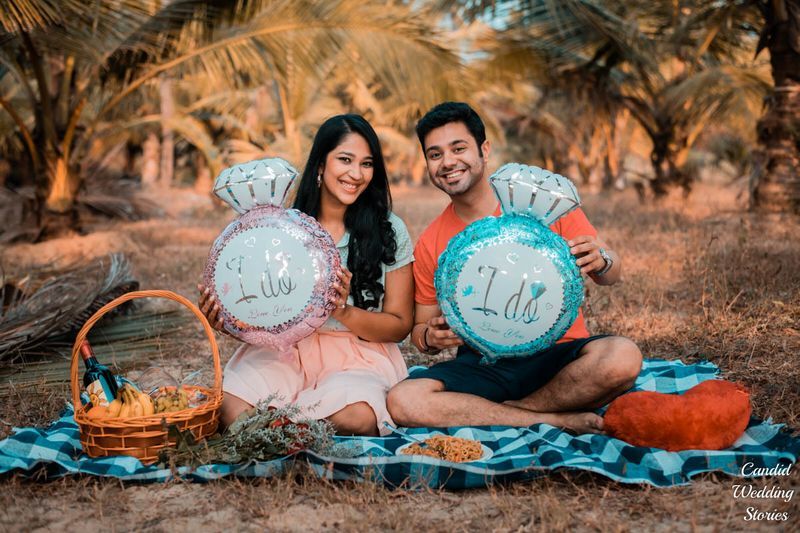 Drishti says: Help from Mom
"I knew I was playing dirty, but I took his mom along to buy the ring. Not only did she understand his preferences, it also meant that he couldn't say anything much since 'mumma' picked it! He was so amazed by my audacity that he laughed it off plus ended up liking the ring!"
Parinita says: Cheat sheet
"So I took him shopping saying that I needed his help to buy my dad a ring from mom's side for their 25th anniversary. He usually buys things that he personally likes, which was a plus point here. I also asked him to try a few saying his and dads' ring size was similar. He picked out a few options and I picked one out of them. The proposal was planned on the 25th anniversary party so all worked out super smooth."
Manpreet says: Platinum rocks
"My husband is a surgeon and constantly needs to wear gloves or even remove the ring so I wanted to keep that in mind while picking the ring. I picked a simple platinum band without any diamond or any work so that it is easy to wear on a daily basis"
Vedika says: Plain gold love
"I started this whole conversation where my friend asked her boyfriend to marry her with a ring and all (which was true!) with my then-boyfriend. I mentioned the ring, which was a solitaire and he immediately reacted saying that "I don't know why guys like solitaires; it's such a headache since you will be conscious of losing it" That's when I knew, plain gold band it was! "