Real Brides Reveal - One Skincare Product That Every Bride Must Use Before Their Wedding Day!
BY Apoorva | 30 Oct, 2019 | 2020 views | 3 min read
There are a lot of skin-care products out there. So many that it's often hard to keep track of what's new, what's old, and what you can trust. Lucky for you, that's why we're here. We asked our real brides to dish out the details on what was that one skincare product that they relied on before their big day. From serums to Chinese technique tools, it's all in there. So start saving, get scrolling, and pick the ones you love the most!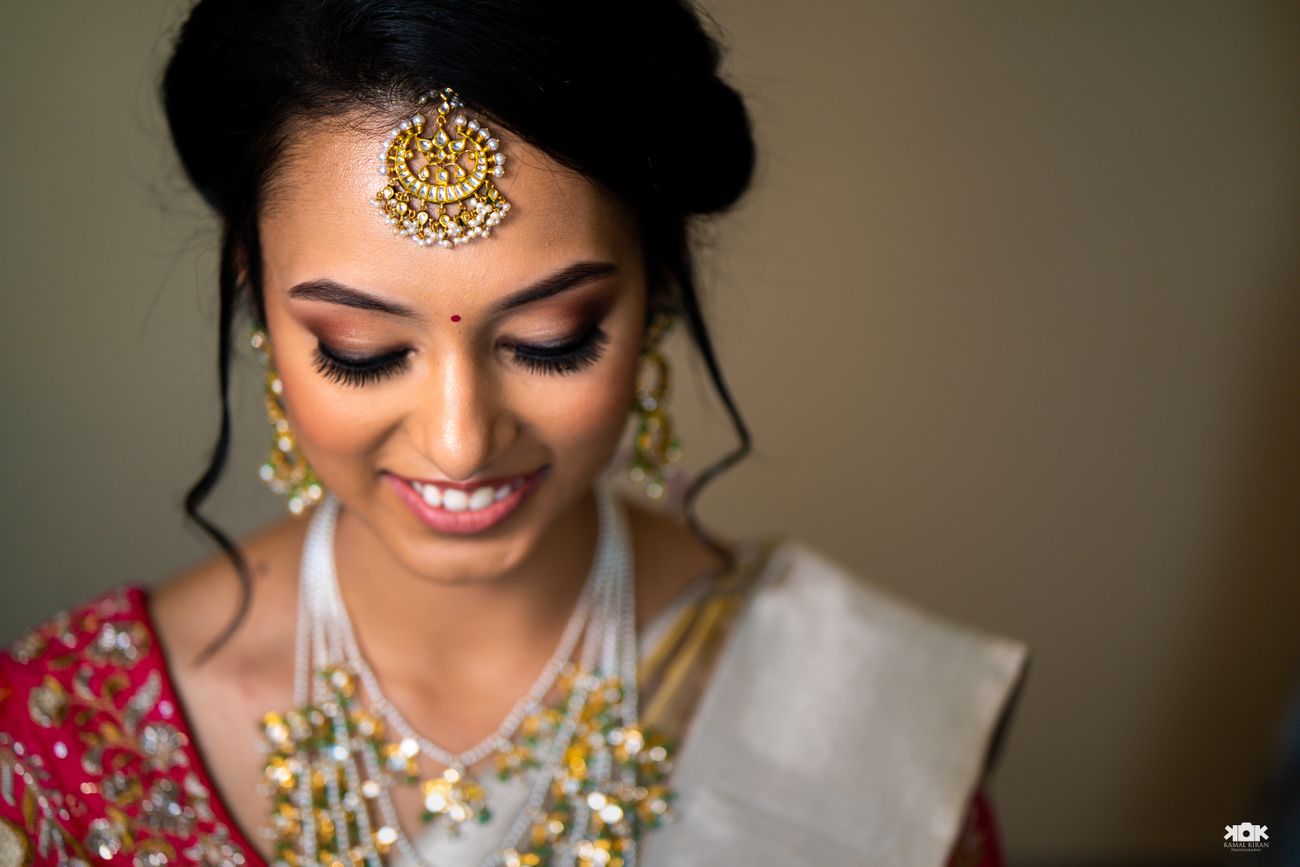 Image via Make-up by Afsha Rangila★ 4.9
Parthavi says
Has to be a facial cleansing brush! I got a Clarisonic one, but there are many others available that you can use. I had and have acne but a cleansing brush helped it reduce so much. My dermatologist recommended it and it worked. I used it for around 4 months before my marriage and it was very very beneficial.
Tithi says
A vitamin-C serum is a must-have for every bride to be. I used the Tatcha Violet-C Brightening Serum and it was a life saver for my dull and tired skin but I would recommend you pick any vitamin c serum depending on your need and budget. It has immediate and long term results.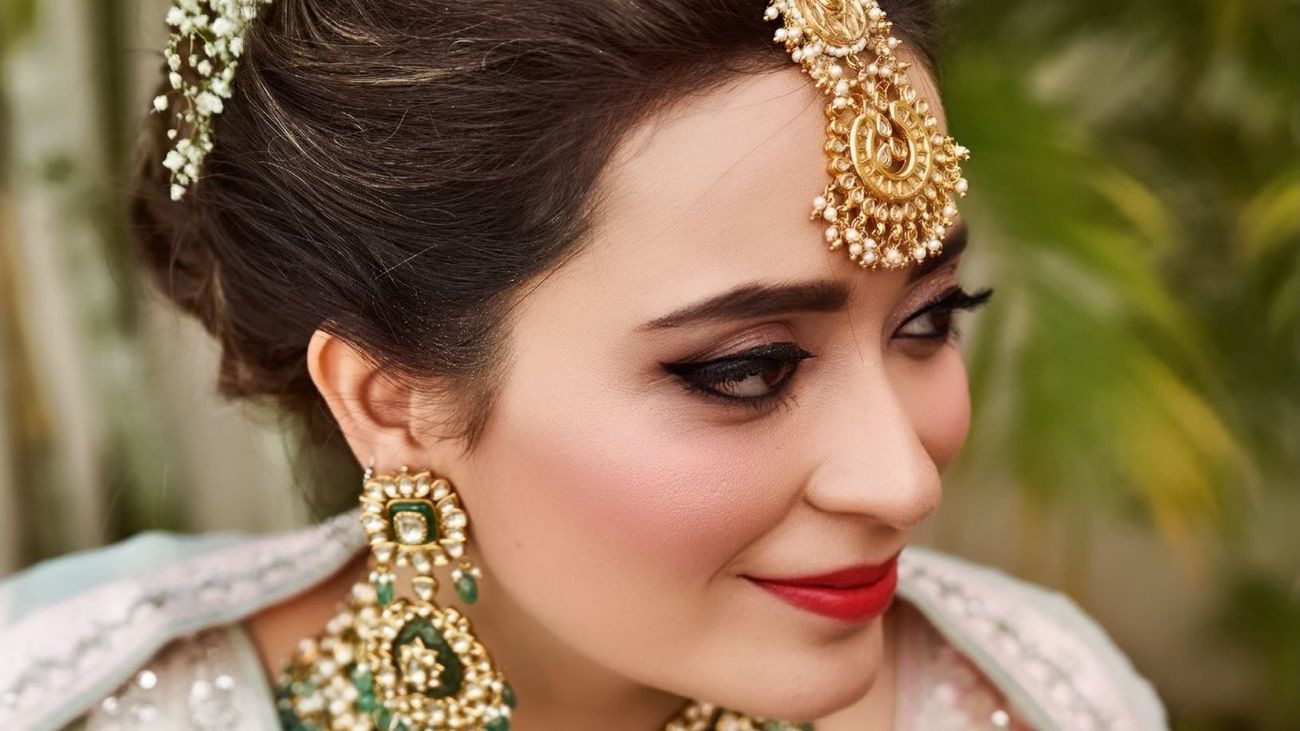 Image via Makeup by Apurva★ 4.6
Vastavika says
I used to use one sheet mask every night before sleeping which helped my skin I feel. I did this for like 3 months before the wedding day and I used to massage the serum in before sleeping. Brides who are getting married can do this.
Dharmi says
This is for brides who are over 25 only. Use any one product that has some form of retinol in it. Retinol is usually suggested after 35 but if you use it before you won't get fine lines to get rid of. I picked the Sunday Riley A+ High-Dose Retinoid Serum and I can't stop raving about it. Pick depending on your age, skin condition but pick one. It gives you this smooth complexion which I love.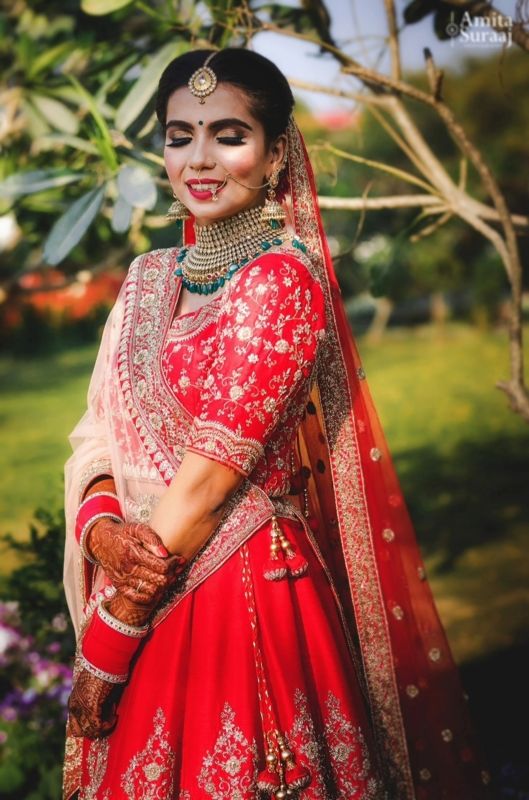 Image via Makeup by Makeup By Neetu Antil★ 4.9
Madhavi says
I have the puffiest face ever and everything I try, doesn't work. Even when I lost 10 kgs before my wedding, my face still remained puffy. So when the jade and rose quartz trend came, I took it up and I love it now. You have to do it daily to see the results but you can definitely see them. I used a rose quartz roller and a Gua Sha set and the amount of puffiness has gone down drastically.
Aaliya says
This one's pretty basic – sunscreen. I used to not wear it imagining that I travel in aircon so why bother but it is extremely harmful. So all bride-to-be girls, please carry and wear this everyone. One product that I would recommend is Supergoop's Unseen Sunscreen Broad Spectrum SPF 40 or even Kaya's Aquagel sunscreen. Both don't leave a whitish layer plus they protect like crazy.