Real Brides Reveal - One Style Trick They Used During Their Wedding!
BY Apoorva | 26 Apr, 2019 | 3331 views | 4 min read
From Priyanka to Deepika, every celeb wedding has a stylist who decides how each look is going to be. Now, everyone can't afford one, so we decided to create a small-style guide by asking our very own WMG brides for some deets on styling tips that they used for their wedding. Not only are these tried and tested, but also without a price tag! Feel free to bookmark now.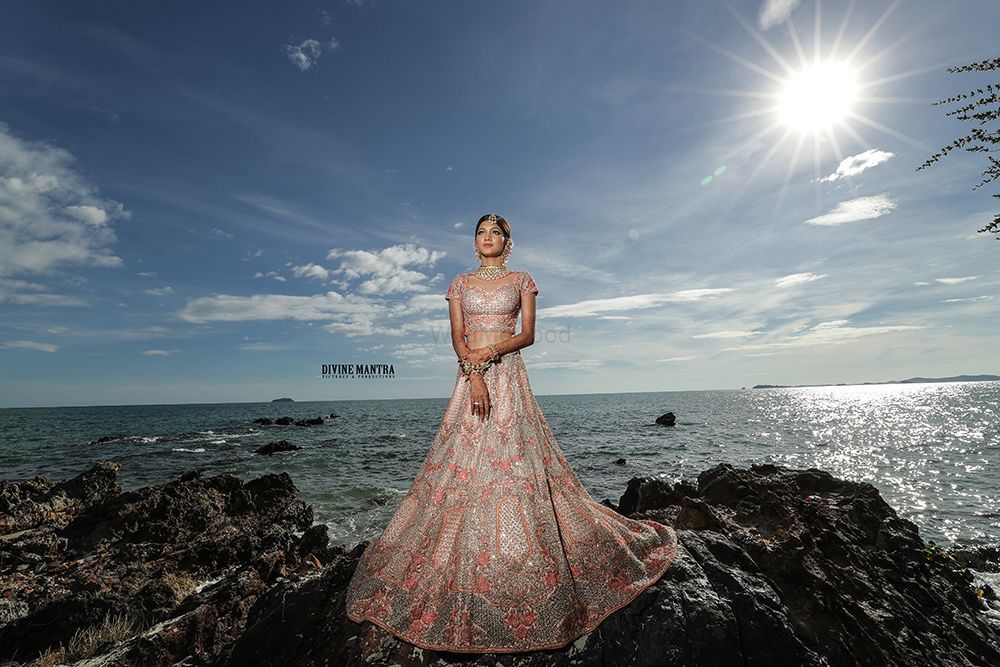 Image via Divine Mantra ★ 4.2
Sharanya says buy the lehenga skirt and blouse separately
I always wanted to wear an Anita Dongre lehenga for my wedding but it was quite out of my budget. And I dint want to opt for a copy. So what I did was, I got the lehenga skirt from them (costed less than half!) and then got a blouse and dupatta made from a local designer. The lehenga is what is seen mostly, so this helped me save costs yet wear an original AD for my wedding!
Devika says Cape Drapes FTW!
I had a winter wedding and I get cold super soon! I dint want to wear all those shawls which would hide my outfits –even if they are amazingly beautiful. So I planned with my MUA that I will do all cape-styled drapes for my pre – wedding and went for a double drape for the wedding so my back and waist (which are open) would always be covered!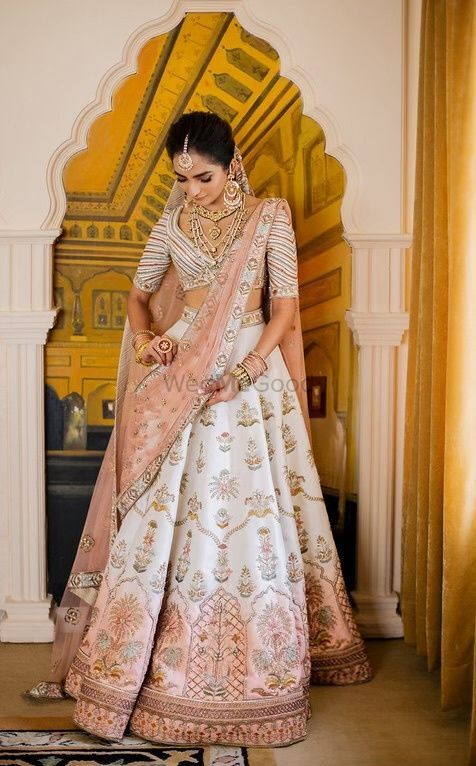 Image via Rhea and Dishant Real Wedding
Kavya reveals a curvy brides' tricks!
I was a curvy bride and I owned it like a boss! I worked for a fashion magazine's legal department so I asked all my stylist friends to help out when it came to styling my wedding outfits. The two major tips that I followed, high waist lehengas for the win and avoid all things bling! High waist lehengas allow your tummy to be hidden so you don't have to squeeze into those 'body shapers' and blingy work makes your frame look even bulky. Stay away from shiny fabrics or fabrics with metallic threads, which reflect the light and make you look larger. These were two styling tips that I followed and they helped.
Sanaa says pay attention to accessories
Pay attention to details. Mostly we always focus on clothes, but it's the whole look that matters. For my wedding day, I opted for a simple benarasi lehenga which shocked my parents (and aunties!) that how could I wear something so simple? But I paired it with vintage pearl and old-gold jewellery which were my grandmoms and the whole look was BOMB on the wedding day. Brides come up to me, looking at my wedding pictures and ask if this was professionally styled. So don't just focus on clothes!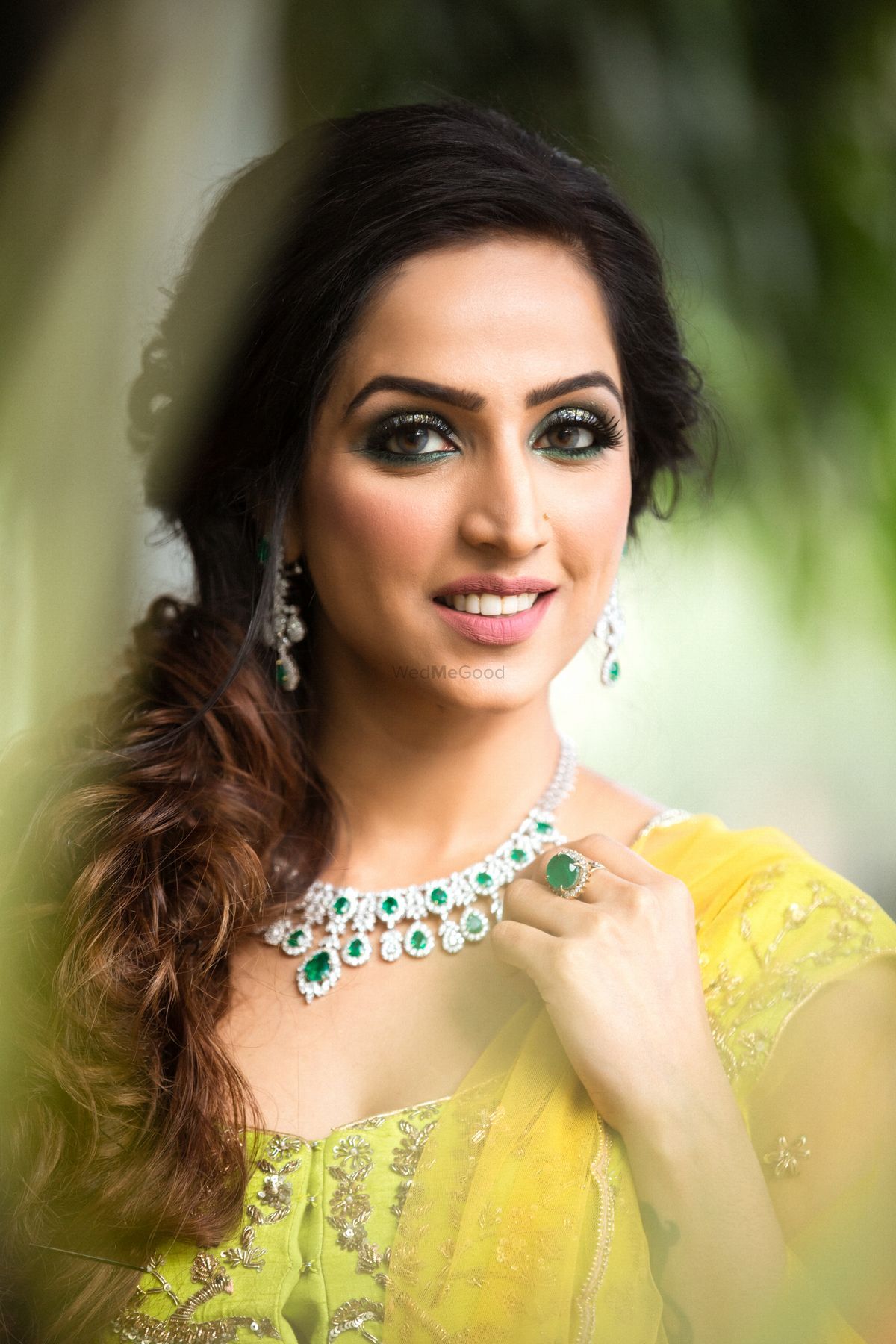 Image via Samaira Sandhu Makeover★ 4.7
Narayani says try different drapes!
Think smart!  I tried around 5-6 drapes with my MUA during my makeup trial. I wanted that triangular drape that Sabyasachi models do while my MUA suggested a sleeker drape so we decided to do a trial. We actually realised that triangular drape hid most of my blouse so I cancelled that. Which is when I realised that drape of the dupatta can really make or break your lehenga!
Roopkaur says less is more
Cut the excess crap. Truth be told, we get so overwhelmed with best outfits, best jewellery, best makeup that we lose ourselves in it. This actually doesn't make brides look pretty, it makes them look confused. Pick one element that you want to go all out on. Like I went with super all-out makeup (doesn't mean you look like a zombie!) and went light on outfit and jewellery. I knew that I wouldn't spend again on a bridal MUA so I wanted to make sure that my makeup and hair was super-fancy. It actually worked plus I saved some bucks on my outfits!