Real Brides Reveal – One Thing They Loved About Getting Married In 2020!
BY Apoorva | 29 Jan, 2021 | 805 views | 4 min read
Getting married in 2020 was no easy feat! With bookings done, all preps completed, weddings have had to get postponed just a few weeks or even days before the wedding due to the pandemic. But even amidst the lockdown, many beautiful intimate weddings at home as well as at wedding venues took place. And we asked the real brides on what was the one thing they loved about getting married in 2020!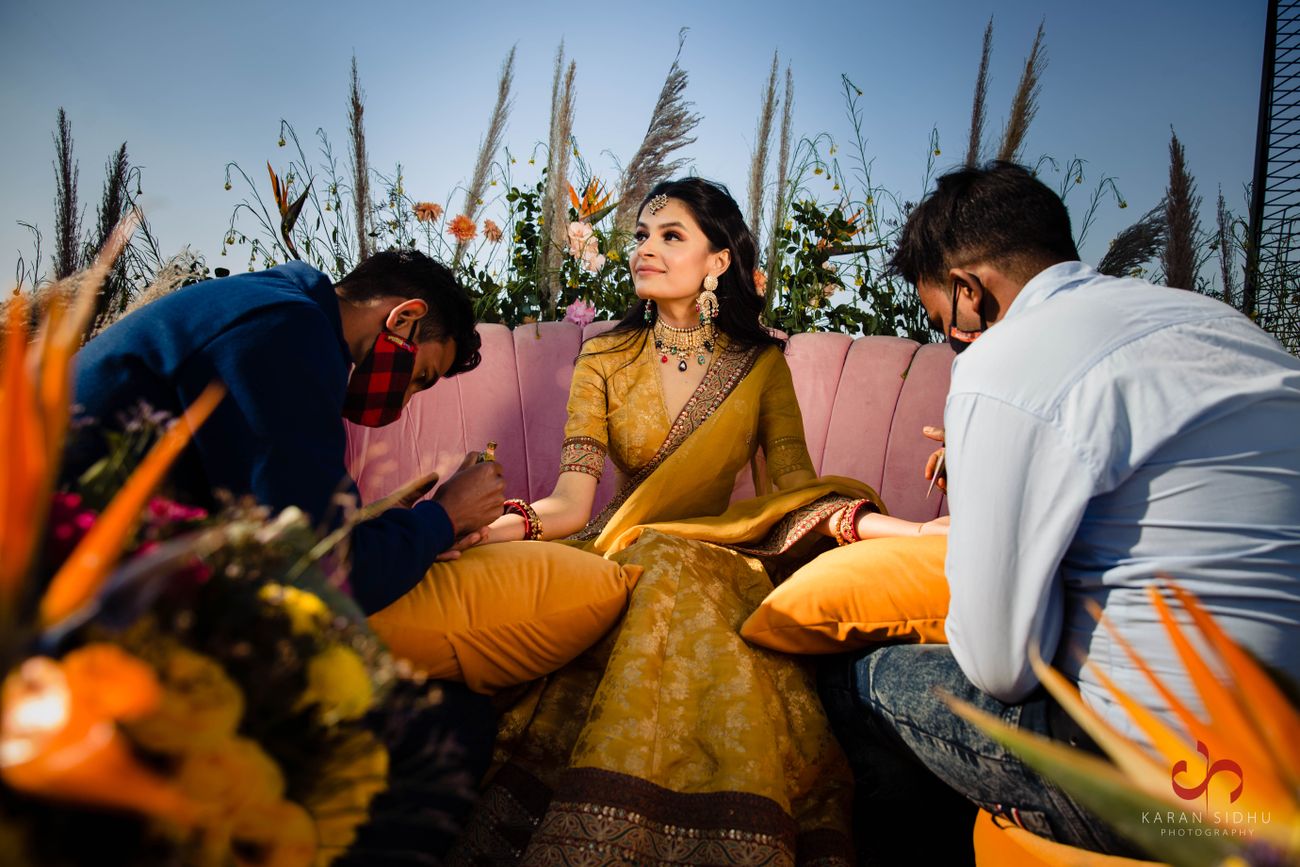 Image via Shinjani and Siddharth
Nikita says the shortened guestlist was her favourite part!
The guestlist. I loved the that fact that we dint have to invite the whole city for our wedding – something that honestly my parents wanted. I always dreaded it because I dint understand the logic of feeding 2000 people. So when our lockdown wedding was finalized I was the happiest about getting married amidst 50 of our closest people!
Shruthi says she loved the lack of pressure.
The one thing I loved about getting married in 2020 was that there was no pressure. We had an at-home wedding so there was no pressure of buying expensive designer lehengas and kanjeevarams which usually is when you have a big wedding. I wore an heirloom saree from my nani's collection which made my nani and mom happy and my bank balance too. So that was the best thing.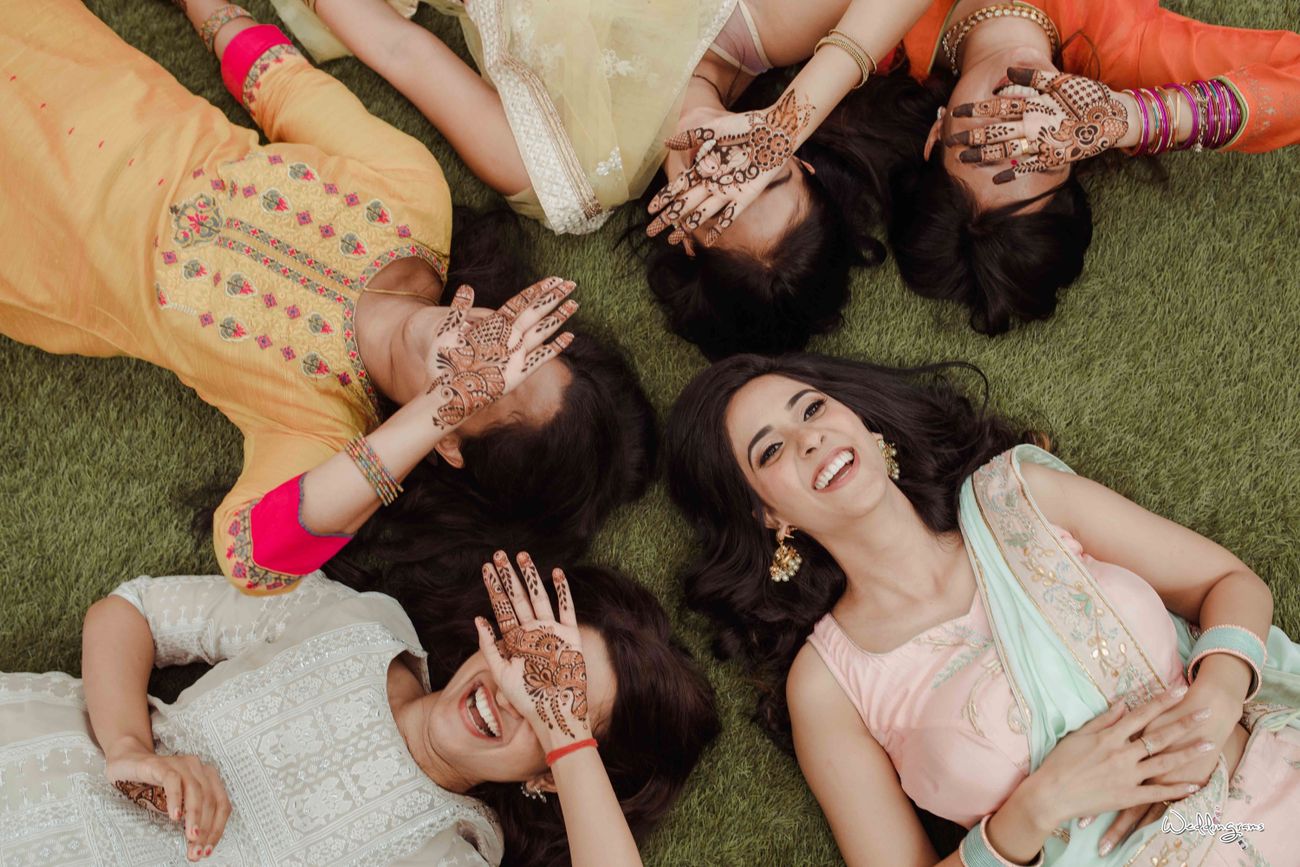 Image via Makeup by Simran Kalra★ 4.9
Ayushi says she got more time with fiancé and family!
This may sound weird but apart from the chaos that happened to postpone my wedding, I loved the fact that we got more time between the engagement and wedding. Me and my fiancé were dating for a few years before we got engaged but we never really spent time at each other's homes. In the lockdown we constantly chilled with my in-laws and my parents – playing games, cooking and basically just sitting at home doing nothing which now I feel was such a luxury.
Khyati says she could pay more attention to details.
My favourite part about getting married in 2020 would be the planning. Since we had a mini wedding I could plan tiny details of the wedding like getting personalised gifts and having a seated dinner table instead of typical buffet. Things I would not otherwise have gotten.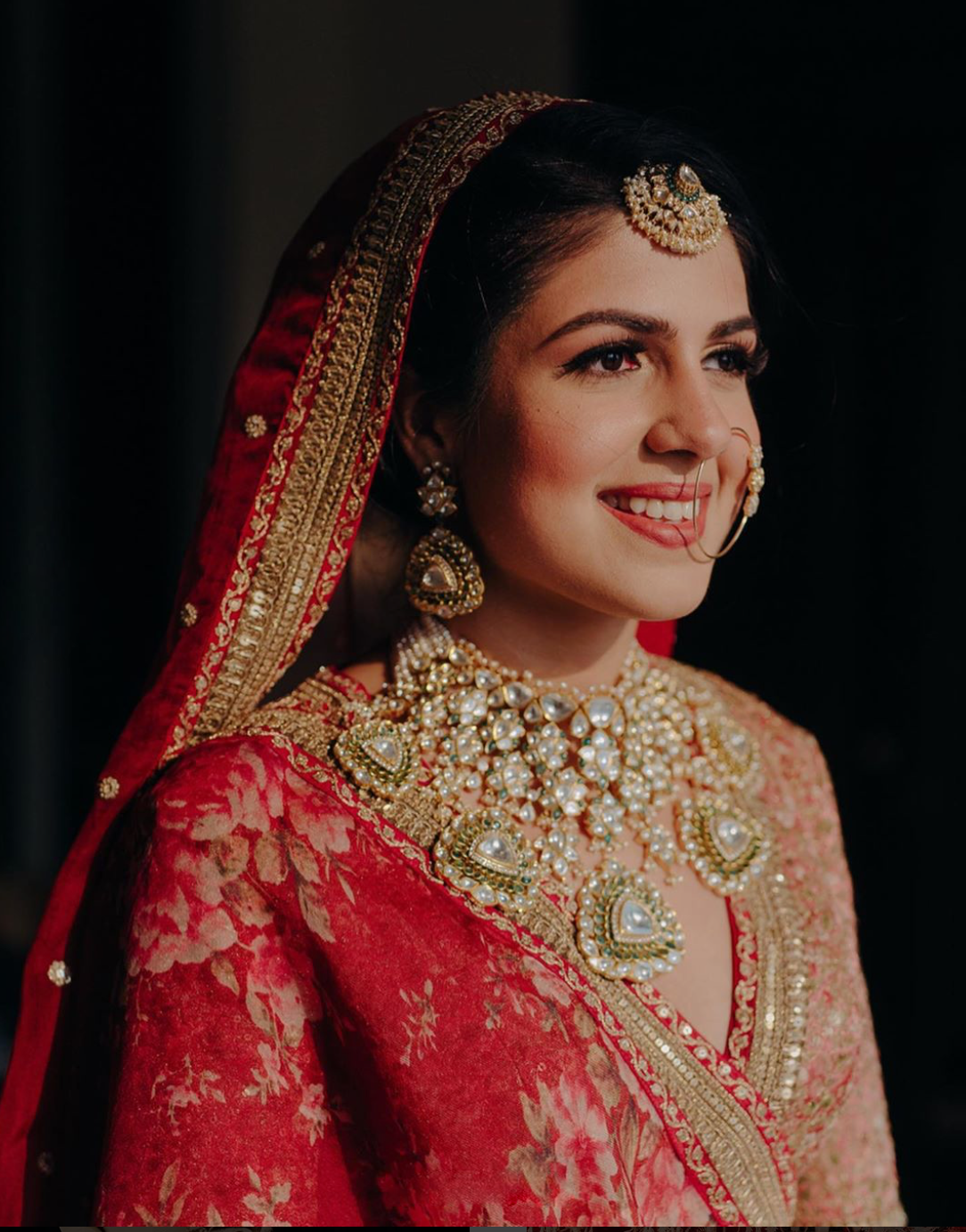 Image via Shahneez and Mohak
Gayatri says she ended up convincing her parents for the WEDDING!
I loved 2020. It was sad that so many people suffered but it was the year that gave me my wedding. Our parents (my and my husband's parents) were initially against the wedding majorly because of relative pressures (inter cultural). Given the pandemic I got a chance to convince, talk to my parents without my relatives being able to interfere and so did my husband and they were convinced. So we had a small but super happy wedding in 2020!
Devika says she loved the real vibe of the weddings in 2020
If there was one thing that I liked about getting married in 2020 it would be the scale and style of the wedding. Everything was very real and relatable rather than flashy and fancy. Only close relatives and friends were invited who really put in their best to make your day a happy one. No useless side functions were encouraged and overall only what was important was taken care of.
Shivani says that she loved saving her money!
Our wedding was initially not planned for 2020. But we decided to make hay when the sun shines. Venues were available left right center after June-July and vendors were ready to work on small budgets too. We decided to have a small luxurious wedding in 2020 and ended up spending far less than pre-covid times which made it the best part!