Real Brides Reveal – One Thing They To Remember While Picking Up A Bridal Outfit For Your Wedding Day!
BY Apoorva | 29 Oct, 2020 | 7829 views | 4 min read
Your bridal wedding shopping is the one thing that all brides want to start as soon as they get engaged. We all know that you already have mentally decided what you want to wear on your happy day but pause that thought for a while. You need to know everything and more before you shop for your bridal outfit which is why we went to Real Brides for advice. They gave us their must-have tips that every bride should know while picking up a bridal outfit for your wedding day.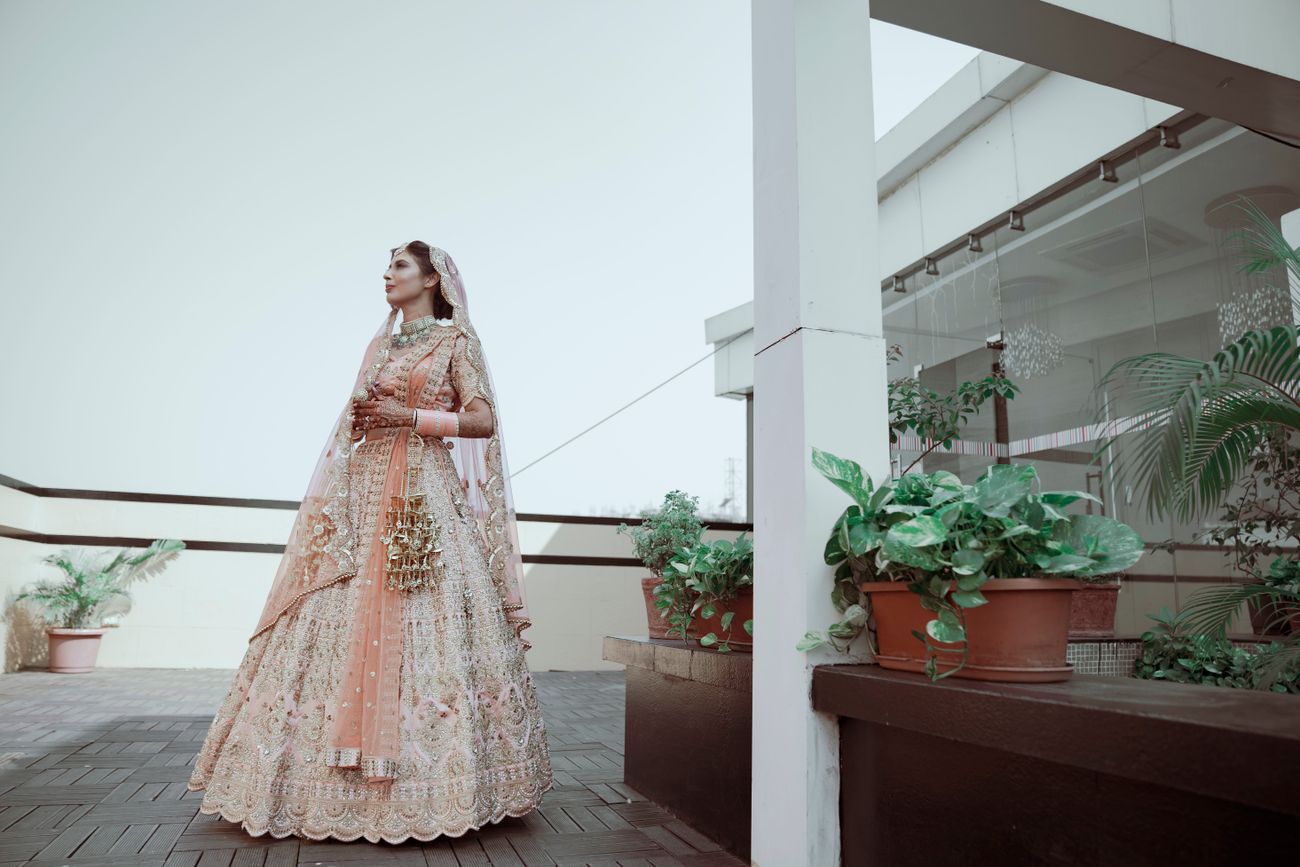 Image via Moment Aksara★ 5
Kavya says
"The one thing I would say is have your jewellery fixed and have photos of it. I did the mistake of picking my bridal lehenga first because I was so excited and then some of the old jewellery that was already made dint match the look so had to remake or buy new stuff. So I always tell any brides soon to be married that finalize your jewellery first"
Varsha says
"The one tip I would give every bride is keep an open mind. I had a Pinterest board for years that had every pink lehenga on the planet pinned on it. I knew I wanted to wear pink before I even met my boyfriend. But while shopping, I felt more like picking a benarasi saree over a lehenga. I went a little crazy deciding between the two and drove others nuts too because I was so sure of the pink lehenga but I loved the benarasi silk. I bought the lehenga, it dint make me happy so I went on bought the saree too. It was a hugeee dent and my parents were mad but I was happy so keep an open mind and don't be fixated on one thing just because you liked it 4 years back. You grow you change."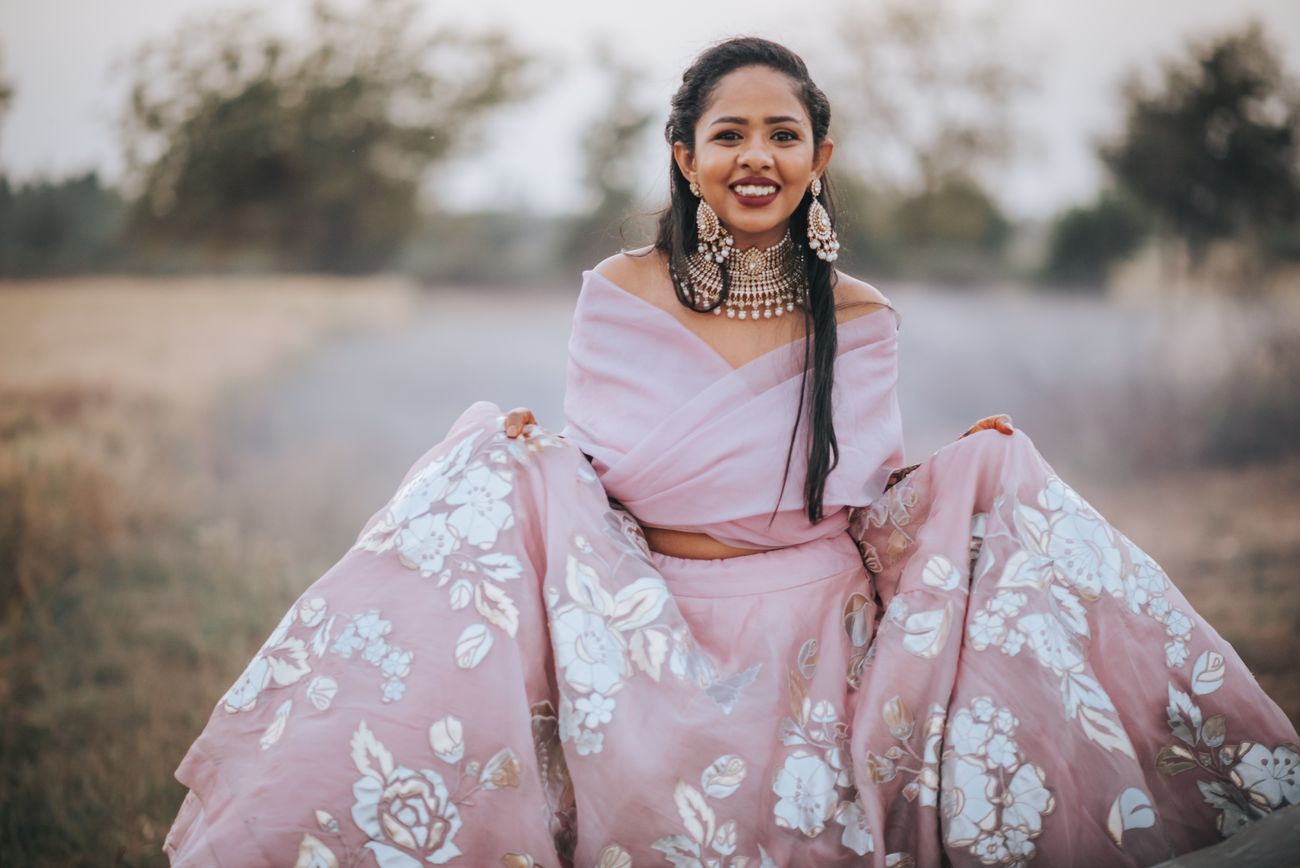 Image via Roma Patel★ 5
Rohini says
"I believe that as a bride three things matter when you are going shopping for your wedding dress. Your personal style, budget and comfort. In that order for me please. Don't pick an uncomfortable dress – you will regret it. Don't look at names and how many kgs is the lehenga. Even a simple self-designed lehenga in the style of your choice will shine brighter than any designer piece. Keep these three things in mind."
Rekha says
"Ask for things you want. Most designers have 100 rules about customisation and some can be annoying about it. Don't buy from them. I hate it that even after spending lakhs, some designers aren't ready to make small changes. No one is asking huge changes, so ask for them and push for them to be done. A simple change in dupatta or blouse colour doesn't cost a huge buck to them and can be done easily so ask."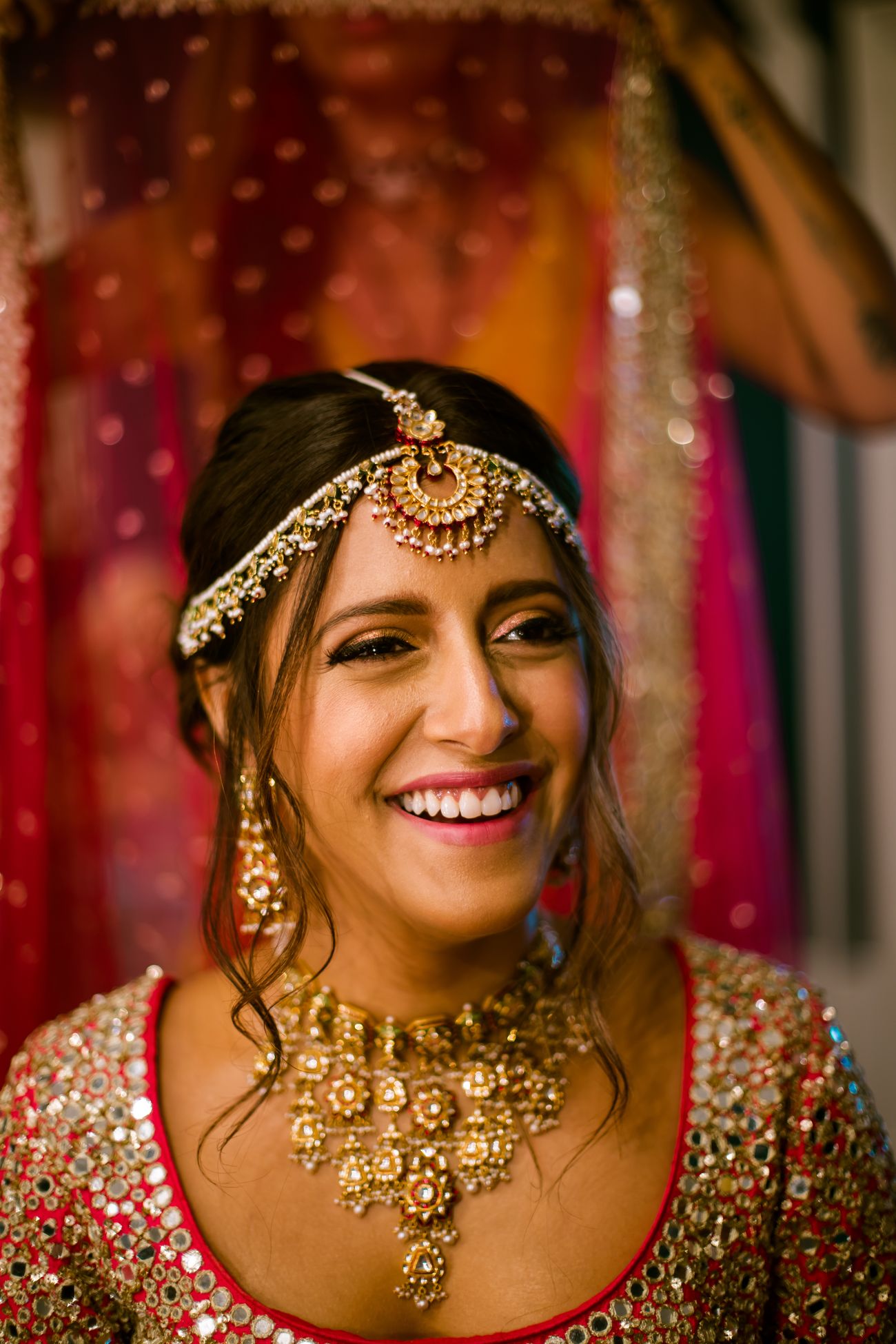 Image via The Photo Diary by Monisha★ 5
Dhanashree says
"Give yourself time. Its easy to like everything, its all beautiful but I know that after the initial wow-wow phase is gone, you start looking beyond labels and price tags. You need to look at your bridal outfit as an investment since most of us buy expensive stuff. Look at quality over names. See what fits your style and what can be re-used. All this needs time so give your wedding shopping sometime instead of buying whatever you see first"
Sanaa says
"Pick style over trends is what I would recommend brides to be. What looks good on Deepika may not look good on you because she is different from you plus we don't have access to the same jewellery, hairstylist and makeup artists. So pick that suits you the most."
Planning to go shopping soon? Catch A Glimpse Of These Designers At The WMG Live Shopping Fest!
Check these 5 Refreshing New Colour Combinations For Your Mehendi Lehenga!
Also check this bride who wore the prettiest parrot kaleeras, and you must take a look!