Real Brides Reveal: Personalised Wedding Favours They Gave Out!
BY Sakshi | 22 Feb, 2017 | 727 views | 2 min read
What's better than receiving a gift? Getting a personalised one that means so much more! It's all warm and fuzzy to think someone went through all that extra effort, and these brides here made their guests feel super special with their thoughtful personalised gifts!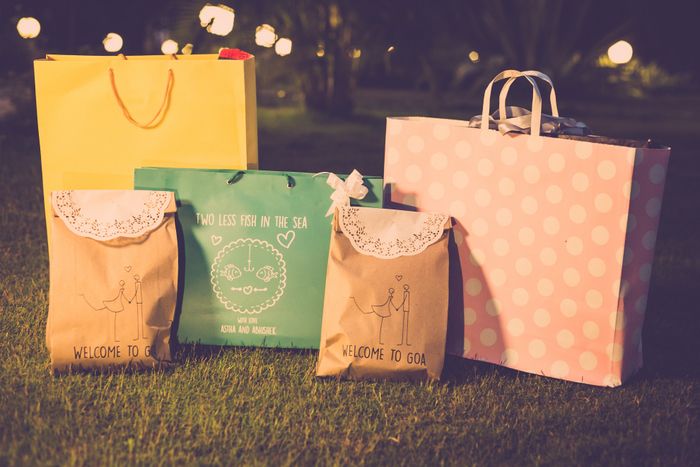 Image via Astha and Abhishek's Wedding
"My best friend my high school helped me make an awesome personalised dessert table with a beautiful cake, cookies and little popcorn gift boxes which stated
"Hemant Popped the Question, Preet said Yes"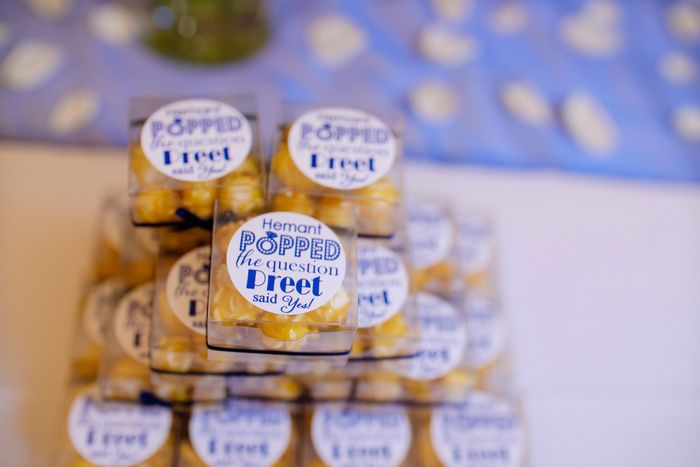 "We wanted the entire family to stand out as the bride side so we gave each guest a brooch called "betiwale". Usually people write ladkiwale or ladkewale but that was too common. I don't have a single sample for myself as people loved it so much, that each one of them took 2-3 brooches as a wedding souvenir. We also made zardosi embroidered brooches with chains and tassels and gota rings for all the women – for the groom's side."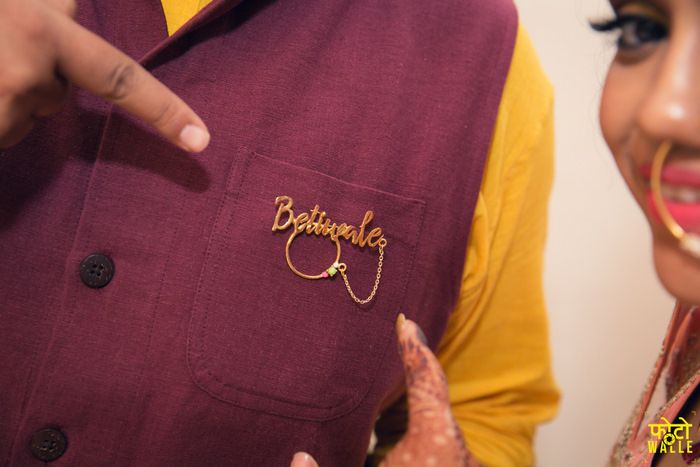 "For the favours we gave handmade bangles. Also, during the
Milni
we gave silver coins and handmade chocolates to all the
baratis
in a bride and groom packaging."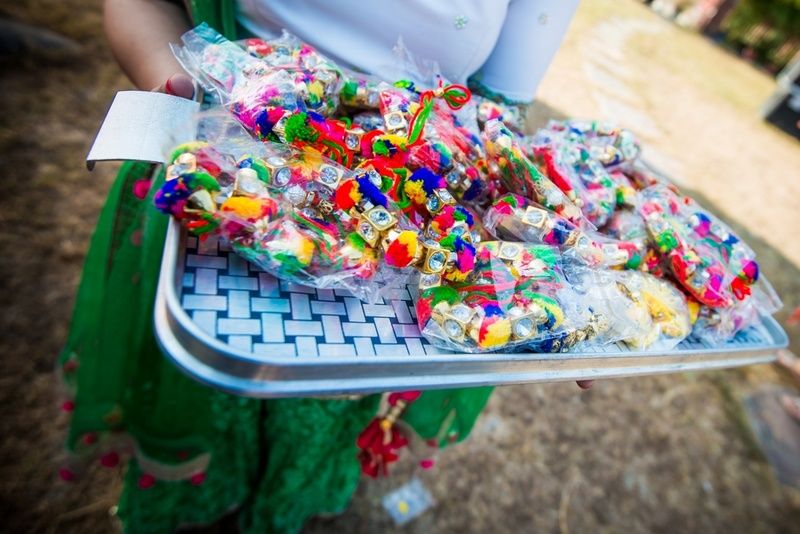 "The groomsmen and bridesmaids boxes were special in every way. Each one was different and customised to personal references between us and them. We tried making every guest feel welcome by leaving little notes for them, sending little presents for them"
"Personalised perfumes! The perfume bottles with custom printed names were favors for our wedding!"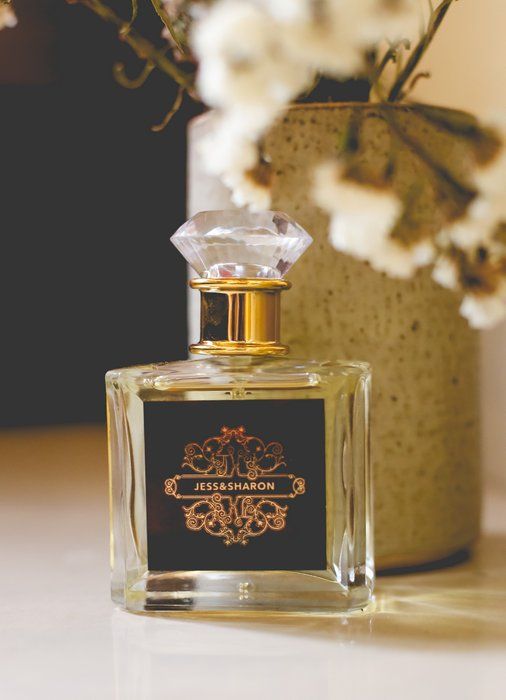 "We got personalised candy made as wedding favours for the guests, which had our names printed on them!"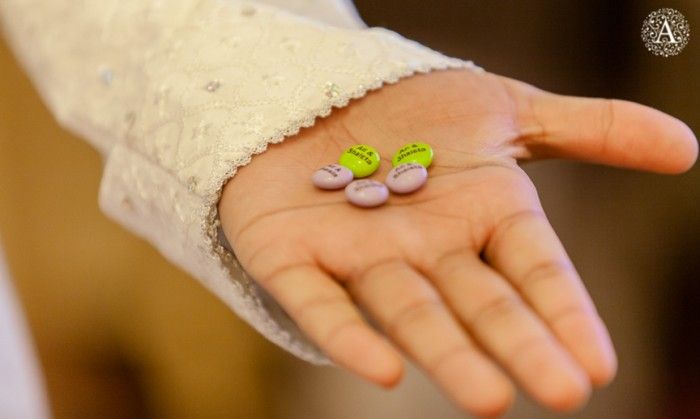 Cute, right?