Real Brides Reveal: Where To Get A South Indian Bridal Blouse Stitched!
BY Garvita | 06 Feb, 2020 | 14296 views | 4 min read
When it's a South Indian bridal look, the amount of effort that goes into getting an intricately detailed, unique blouse made is worthy of all the attention and laud! From traditional to modern, the brides know how to make their look stand out from the rest with oodles of sass.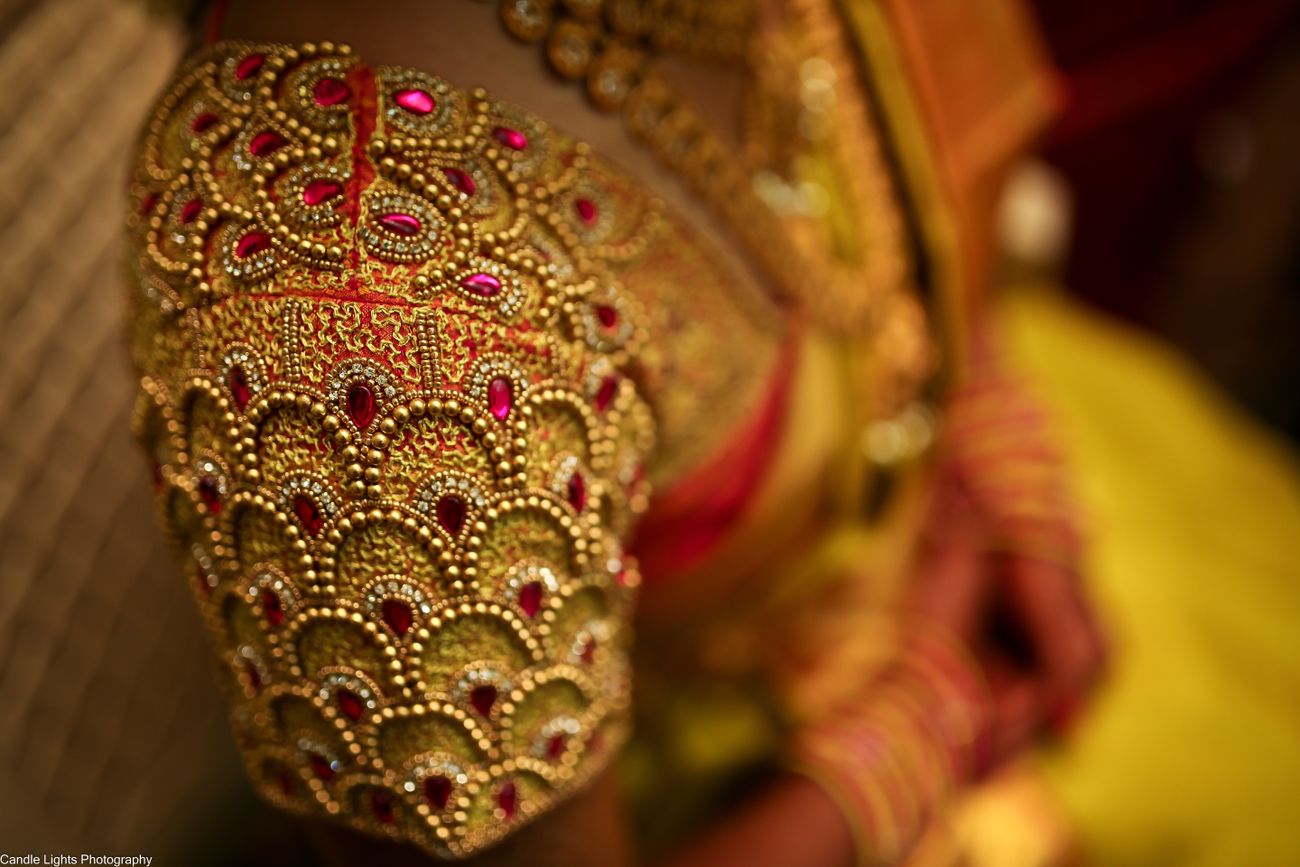 Image via Candle Light's Photography
But not without a good tailor or designer! So we decided to ping our real brides to share their fav places to get South Indian bridal blouses stitched, and oh boy, we were overwhelmed with the responses. Curated a few for our #Brides2020. Go ahead and bookmark!
Anuja Reddy says
"I have been a fan of Zardozi since forever, and I was very particular about getting this embroidery done on my bridal blouse! A friend suggested French Curve because they're known to work with artisans straight from Uttar Pradesh who specialise in Zardozi hand embroidery. It was like a dream come true! I connected with them via mail with my requirements and traveled only to pick the blouse. The details were on point and I was really happy with my decision!"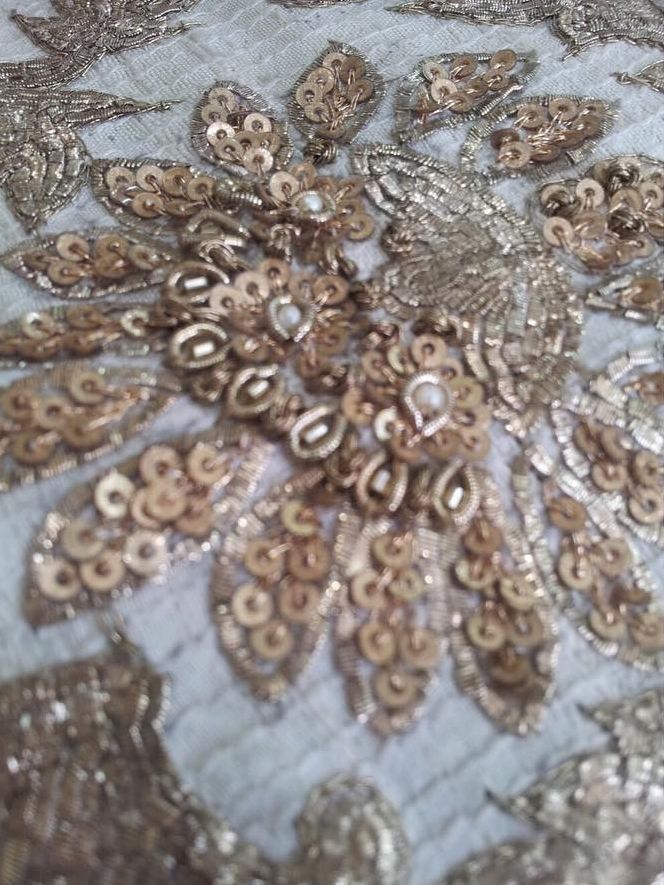 Image via French Curve
Find Them Here - ANJALISHARMA, Puliyar Koil Street, Off Castle Street, Ashoknagar, Bangalore - 560025 or find them on Facebook
Bhavana Shetty says
"If you're a bride-to-be and you don't know about Sruthi Kannath, then you're definitely living under the rock! I always knew I had to get my bridal blouse designed and stitched at her studio. Booked an appointment, where I showed her the wedding saree and she instantly finalised a design. While the work was marvelous, to say the least, it was the impeccable fit that absolutely loved. And yayy, got so many compliments!"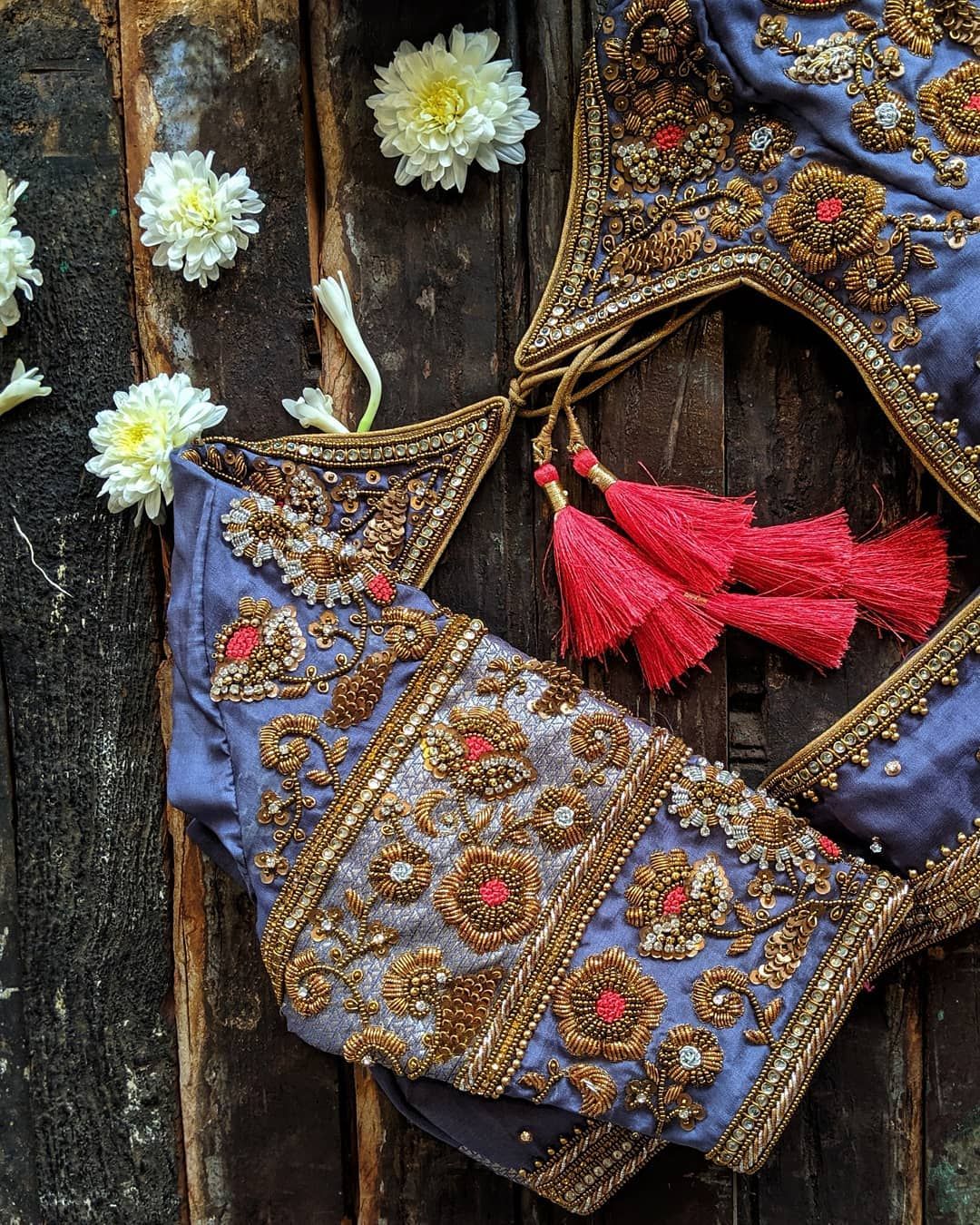 Image via @sruthikannath22
Find Them Here - Sruthi Kannath Studio, No 3, First Floor, Sri Krishna Kutira Apartments, Harrington Rd, Chetpet, Chennai, Tamil Nadu 600031 or find them on Instagram
Sahithya Reddy says
"Jiaalotus is a gem boutique that I spotted during my wedding recce, and after having a glance at their budding Insta page I decided to get my bridal blouse and a few other blouses stitched by them. The final products were beyond our expectations! The blouses fit perfectly even though I met the team just once. I would definitely recommend them."
Find Them Here - Jiaalotus, 18, Voc Street, Kamraj Nagar (near vel sokanathan thirumana mandabam) Puduchcheri, Puducherry, India or find them on Instagram
Sanjana Pruthvi says 
"As soon as my wedding date got fixed, my hunt for the best 'blouse designer' in Bangalore begun! I zeroed in on RaniPink Studio and finalised the design. They made sure it beautifully complements the saree. The blouse work was worth the cost and the fitting was perfect."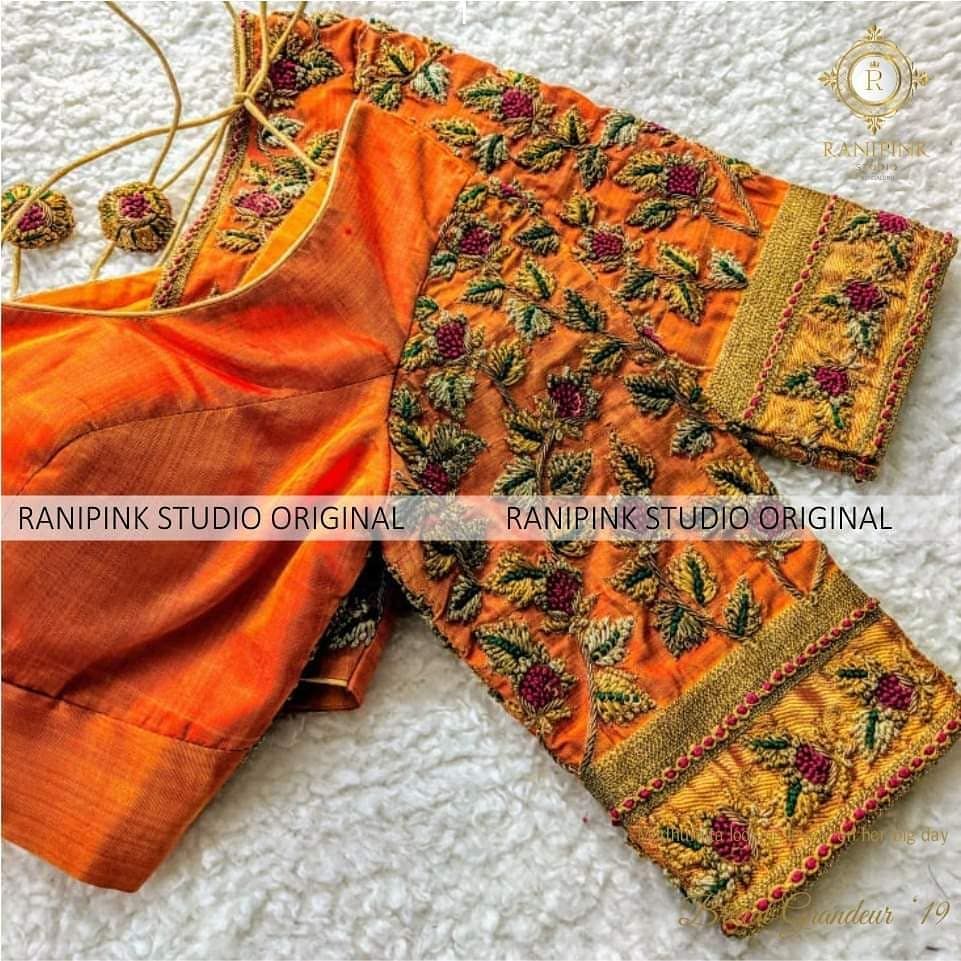 Image via @ranipink.studio.designerblouse
Find Them Here - Inside Marshal Lake View Apartments, 6th Main Rd Ibblur, Green Glen Layout, Bellandur, Bengaluru, Karnataka 560102 or Whatsapp them on +91 8884620620
Arudhara Rangarajan says
"I came to know about Archana Karthick via Instagram and I was really keen to get my wedding blouse designed by her. Trust me, the output was outstanding! I was astonished by her creativity, amazing work and perfect fit. Can't thank her enough."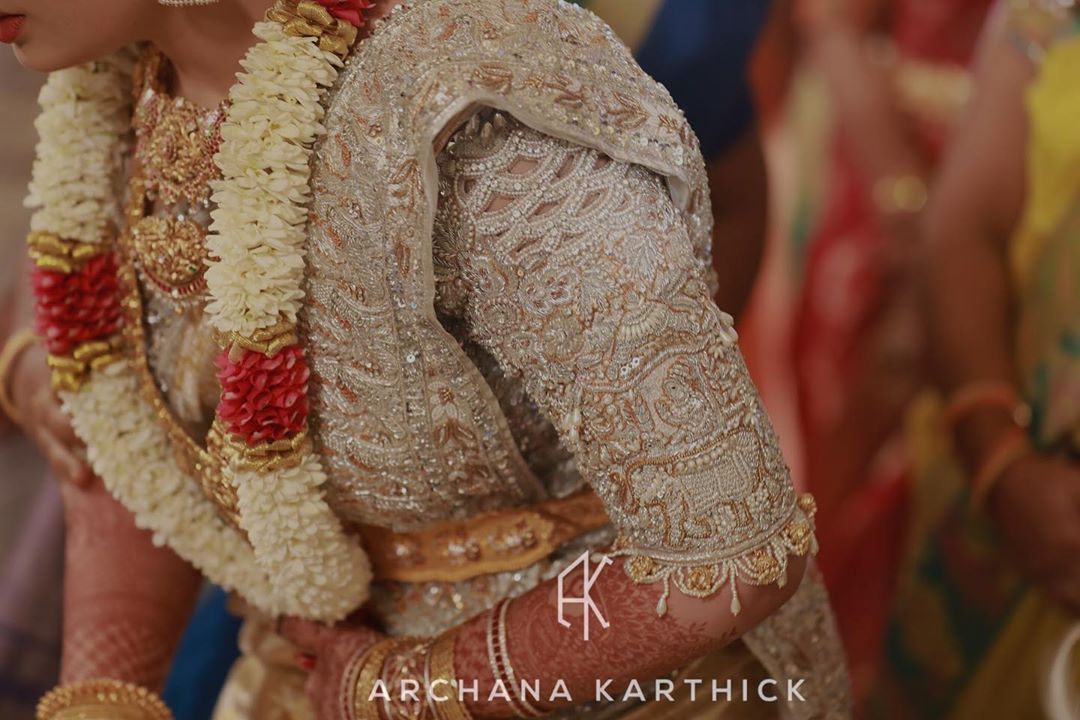 Image via @archana.karthick
Find Them Here - 1st floor, 17/21A, 7th Ave, 11th Avenue, Indira Colony, Ashok Nagar, Chennai, Tamil Nadu 600083 or find them on Instagram
Raveena Ganesan says
"I had a wonderful experience with Mabia Boutique. Though I faced a little difficulty in reaching the location, but the whole process to get my dream bridal blouse made was worth the struggle made! They did all my bridal trousseau blouses within the time requested! And I was super happy with the money I spent as well."
Find Them Here - 12, Krishnaswamy Street, First Floor, Above Indian Overseas Bank, Near Pazhavanthangal Subway, Pazavanthangal, Chennai, Tamil Nadu 600114 or WhatsApp them on +91-9597237968
ALSO READ - 50+ Unique Blouse Designs For South Indian Brides!
**All images for representation purpose only