Real Brides Reveal: The Best Places To Get Blouses Stitched!
BY Apoorva | 02 Nov, 2017 | 7680 views | 4 min read
After your mom, BFF and fiancée your speed dial should be reserved for a good tailor! Especially if you are a bride to be as your tailor can literally make or break your look. There are so many ways that a blouse can elevate your look. Right from the perfect pattern, cut and most importantly, fitting. That's where a good tailor is a god-sent. So here is the list that you can choose from for your next speed dial number!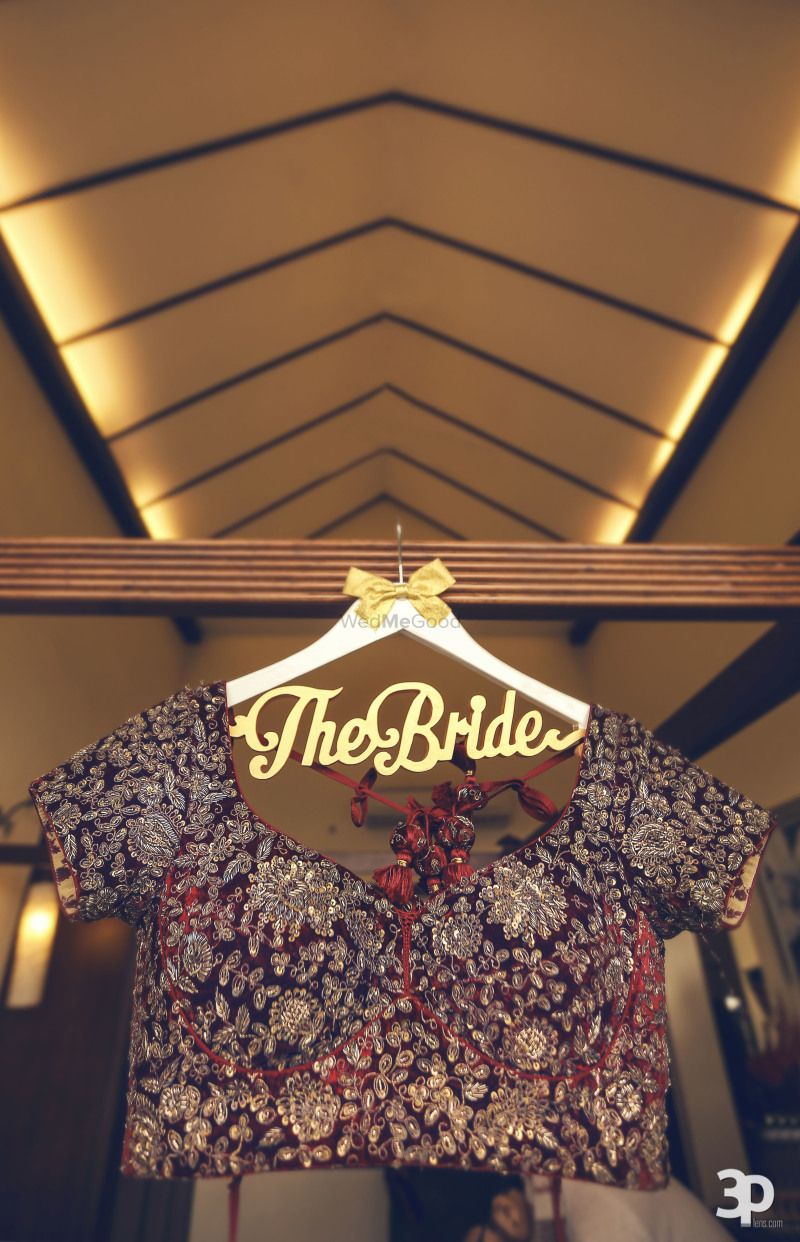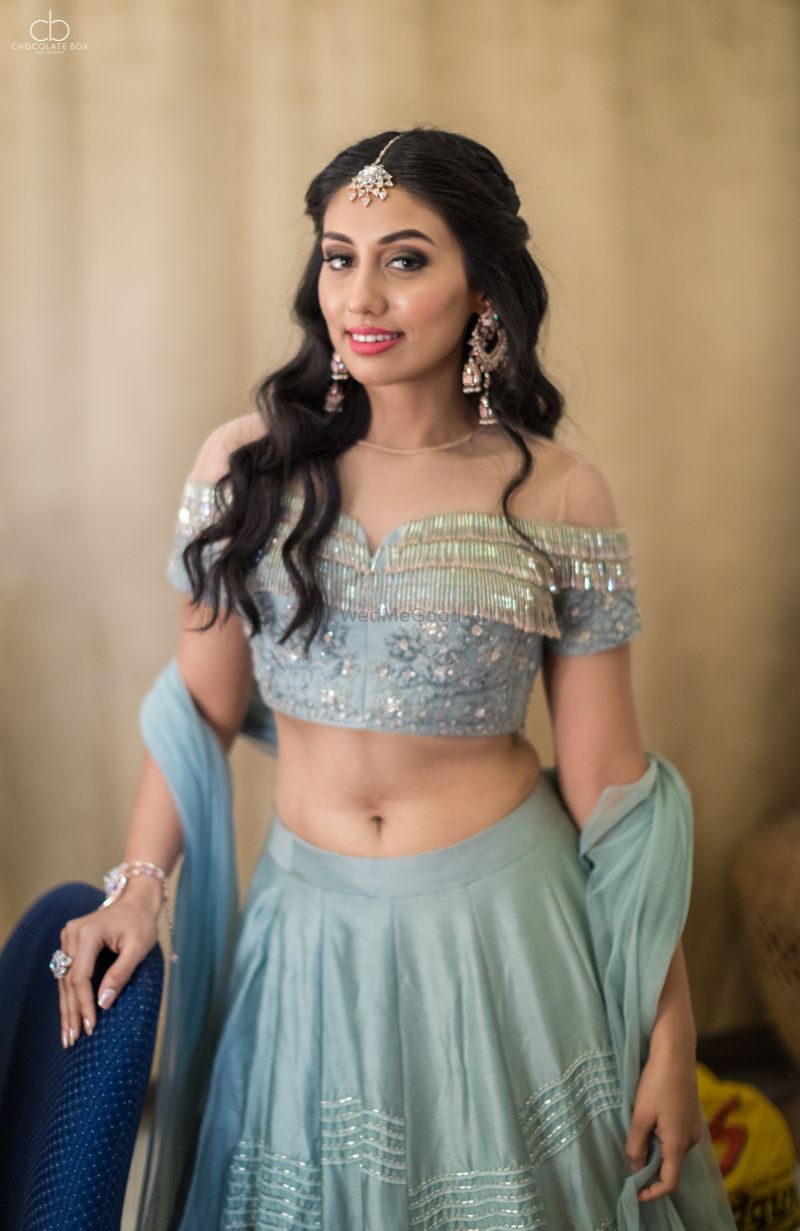 Image via Perfect Pixels Production & Chocolate Box Photography
Sanya (Delhi)  says
I got a bunch of blouses done by Eves Tailor in Gk 1or  Winrose in Alaknanda who give a really really nice fit but for simpler blouses.
Find them here:  Winrose:  107, Tulsi Tower, Alaknanda Shopping Complex ( 01126037760) Eve Tailor : M-57, second floor, GK 1 main market, call 01146597408.
---
Shraavathi (Chennai) says
"I was a bride who managed by entire trousseau and bridal shopping from US and Oppilla in Chennai was my saviour! They provide online stitching so you just have to show them your outfit and measurements and they will stitch the perfect blouse for you. I was saved by these guys"
Find Them Here - Oppillaa Tailoring Shop, Arcot road, Kodambakkam, Chennai, call on 095660 67171 or find them on Facebook here. 
---
Shruti (Mumbai) says
"Royal Tailors at grant road is amazing not only for blouses but even for cholis. The fit is impeccable which is what I look for in a good blouse more than the embroidery or anything."
Find Them Here - Royal Tailors, Next to Metro Motors, Sitaram Patkar Marg, Hughes Road, Grant Road.
---
Neha (Delhi)  says
I swear by Kritika Kalaan for her tailoring. Whether its complicated styles or simple ones, I can close my eyes and trust her. SHe might not be super cheap but atleast you get value for money . Cannot reccomend enough.
Find them here: Kritika Kalaan
---
Pooja (Mumbai) says
"Manish at Kemps corner is expensive but you will end up with a fitting like no other! The best part is that they stitch only blouses you they specialise in them. They also make petticoats for sarees but only on special orders."
Find Them Here - Opposite Shalimar Hotel, in the lane next to Millionaire, Kemps Corner, call 23892144 or 9820840987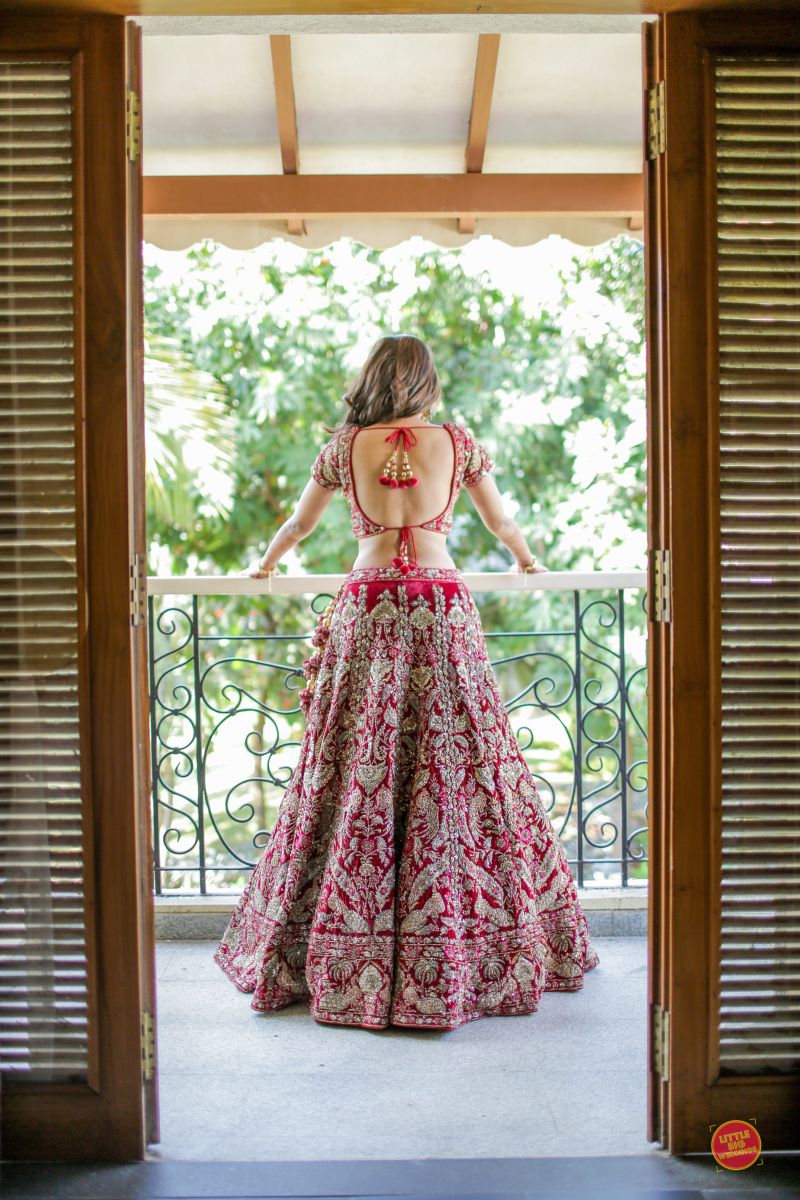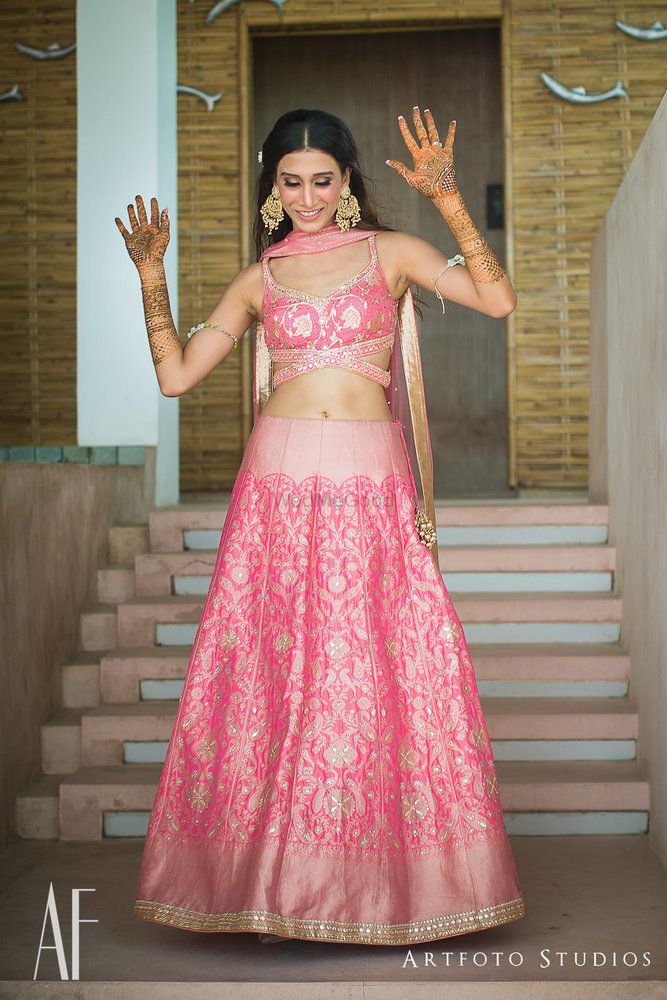 Image via Little Big Weddings, Artfoto Studios 
Sneha (Mumbai) says
"My ultimate favourite – Kishore at Waghela Brothers. They did all my bridal trousseau blouses within a week! I recommend him to almost everyone as the price point is decent as well."
Find Them Here - 12, Anju Shopping Centre, Tilak Road, Santacruz (W), call 65716579
---
Suruchi (Delhi) says
"Haryana Handloom house in Khan Market is what my mom swears by for blouses and not just blouses for the most incredible tailoring on like brocade jackets etc. They actually specialise in jackets, suits, tuxes but their blouses are great too "
Find them here : 59B, Khan Market, call 01124647298. 
---
Varsha (Mumbai) says
"I am always running pillar to post when it comes to planning festive outfits. Jannat Tailors is perfect for that as they do blouses on emergency basis during wedding season too! If you have time, they do fancy patterns and work too. Don't know what I would do without them!!"
Find Them Here - Jannat Tailors, Opposite Executive Enclave, Ambedkar Road, Bandra (W), call 9833552998
---
Kavita (Mumbai) says
"Santacruz West is a magical place where you keep finding new places to shop and tailors too! Abba Tailors is one such find. Great for stitching a quick saree blouse but you need your own material so make sure you have that."
Find Them Here - Abba Tailors, Above Friendship Saree Showroom, Arun Bazaar, Santacruz West, call 26493807 / 26493807
---
Ananya (Delhi) says
I get mine done by Feelings by Sunita Kalra who is very popular in Defence colony. They can take a while to do your blouse so get it done much before but they give a good fit and are very skilled at what they do. Iv found them the best from whatever Iv tried.
Find them here
---
Disha (Mumbai) says
"Ghatkopar's Lady Pink is the tailor for bridal blouses. Expensive according to me but worth each penny if you are a regular saree person or if it's your bridal blouse. They saved me when my first tailor ruined my pheras blouse, so I am indebted to them forever!"
Find Them Here - 2, Chitrakut, 60 Feet Road, Ghatkopar, call 093249 10902