Real Brides Reveal: The One Thing You Should Look For In A Lehenga!
BY Apoorva | 03 Jun, 2018 | 1775 views | 4 min read
Lehenga shopping! It's like a curse and a blessing in one. It's one of the happiest times for a bride to be but also the one that is most stressful as you can't get such a huge buy wrong! So we asked our Real Brides what they learned from their lehenga buying journey. You can't go wrong now girlies!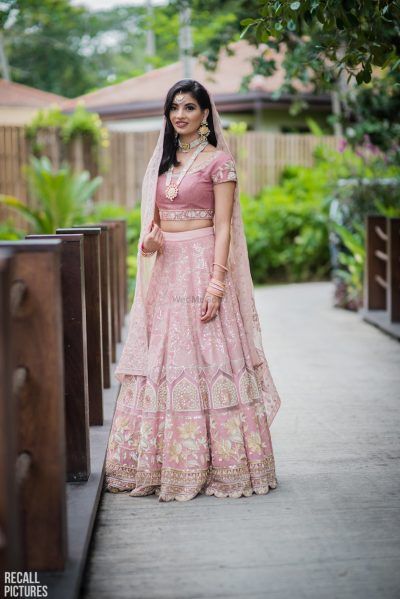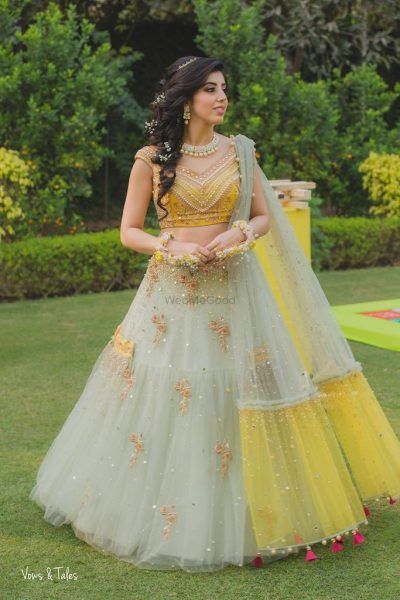 Image via Akshaya & Diva and Vasundra & Shrey's Real Weddings
Deepali says: Don't say yes to one on a hanger
"How it sits on you! What looks good on the hanger may not look good on you. Also lehengas without can-can and heavy lower border tend to fall flat at the bottom. So look for all these things when you are checking the lehenga on youself. I think beyond the design and colour, these things matter bcz even the most pretty lehenga will not look good if it doesn't fall well!"
Shanaya says: Fabric and material
"The quality of raw material. You might find this to be a funny point but if the quality of fabric and the raw material for the work isn't good, the piece will not last long. And if you are paying a bomb, you want that piece to last. So check that."
Dhrishti says: Is the lehenga wearing you?
"The one thing that you need to ask yourself before picking your wedding lehenga is that – is the lehenga wearing you or you are wearing the lehenga? It might be tad confusing but the lehenga shouldn't overshadow you on your wedding day. I was one of those 'Sabyasachi hi chahiye, varna kuch nahi' brides and even bought one but it was overwhelming. The work, the style did not suit me at all. Like I was lost in that lehenga. I later felt that a lighter and much brighter colour (some designers tend to do deep tones only and some do really pretty pastels) would have made me look better. You need to stand out, not your lehenga, even if its sabyasachi!"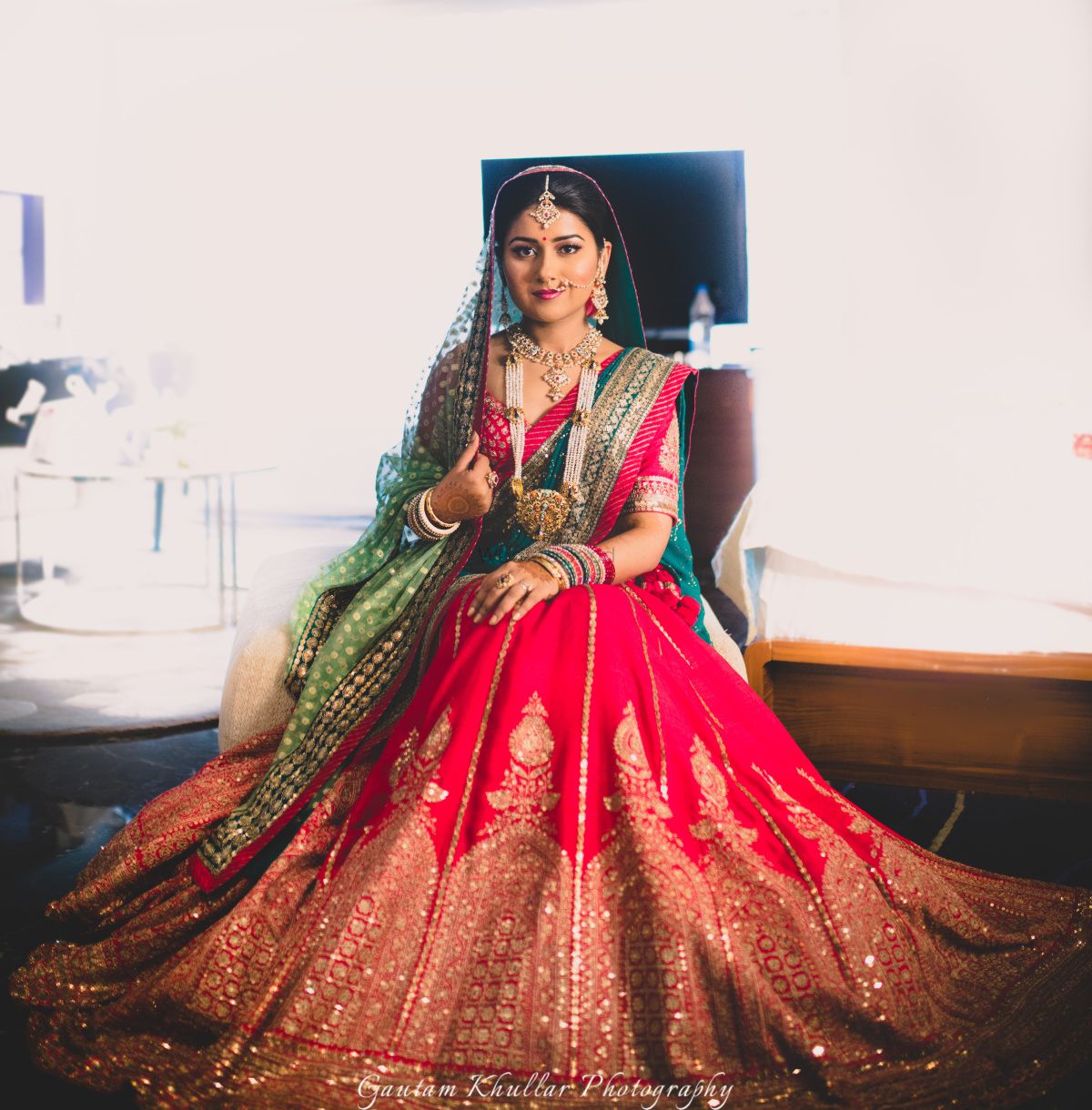 Image via Gautam Khullar Photography★ 4.8
Natasha says: Dupatta is essential
"The dupatta! I never bothered about the dupatta while selecting my lehenga and I have regretted that decision so much because all my pictures have my dupatta! Pay special attention and very much so if you have two dupattas. Check how it looks when it's draped, the way you plan for your wedding and see how it photographs also. People keep looking at the skirt while shopping but I feel it's the dupatta that needs to be given importance too!"
Sarika says: Name the season and go for it
"Shop your lehenga basis the season you are getting married in and not based on the season you are shopping. If you are currently shopping you may gravitate towards lighter lehengas because of this damn heat! People tend to miss this. Remember when you are getting married and even where. You don't want to freeze to death or worse, drape some shawl over your lehenga if the destination you are marrying in is super cold."
Gargi says; Elastic or tie-up or pin-up?
"The fit is important according to me. For me, it was a naadi-type lehenga and I was in pain because it kept bunching up at one spot. Comfort over style. If you arent comfortable with it, ask the designer to add a flap button and zip over it. Most heavy lehengas don't stay just on the zip but atleast it can ease some pain. I also know of girls who have gotten elastic inserted also. See the fitting while you go for your trails and I would advise you to wear your wedding lehenga for 4-5 hours prior to your wedding day to get a feel."
Deepti says: Know your body type
"Opt for lehengas that suit you. Brides just tend to go towards colours and work that they like or have seen on someone else. Even the cut and the silhouette of a lehenga are important. It should suit your figure and body type. Every body type is different so what looked well on your best friend may not be the pick for you. Like a panelled lehenga will make you look slimmer. Curvy brides may have to opt for something different. So figure out what will suit you and then start looking for what you will like, rather than backwards."