Real Vs Artificial Flowers: Where To Use What At A Wedding!
BY Apoorva | 20 Dec, 2022 | 301 views | 3 min read
What's a wedding without signature florals? Something that has been a part of weddings for centuries and no matter what era, there are always flowers at weddings. But just because we love them doesn't mean wedding flowers don't come with their own set of questions. And the biggest one being – real vs. artificial flowers – which ones to use?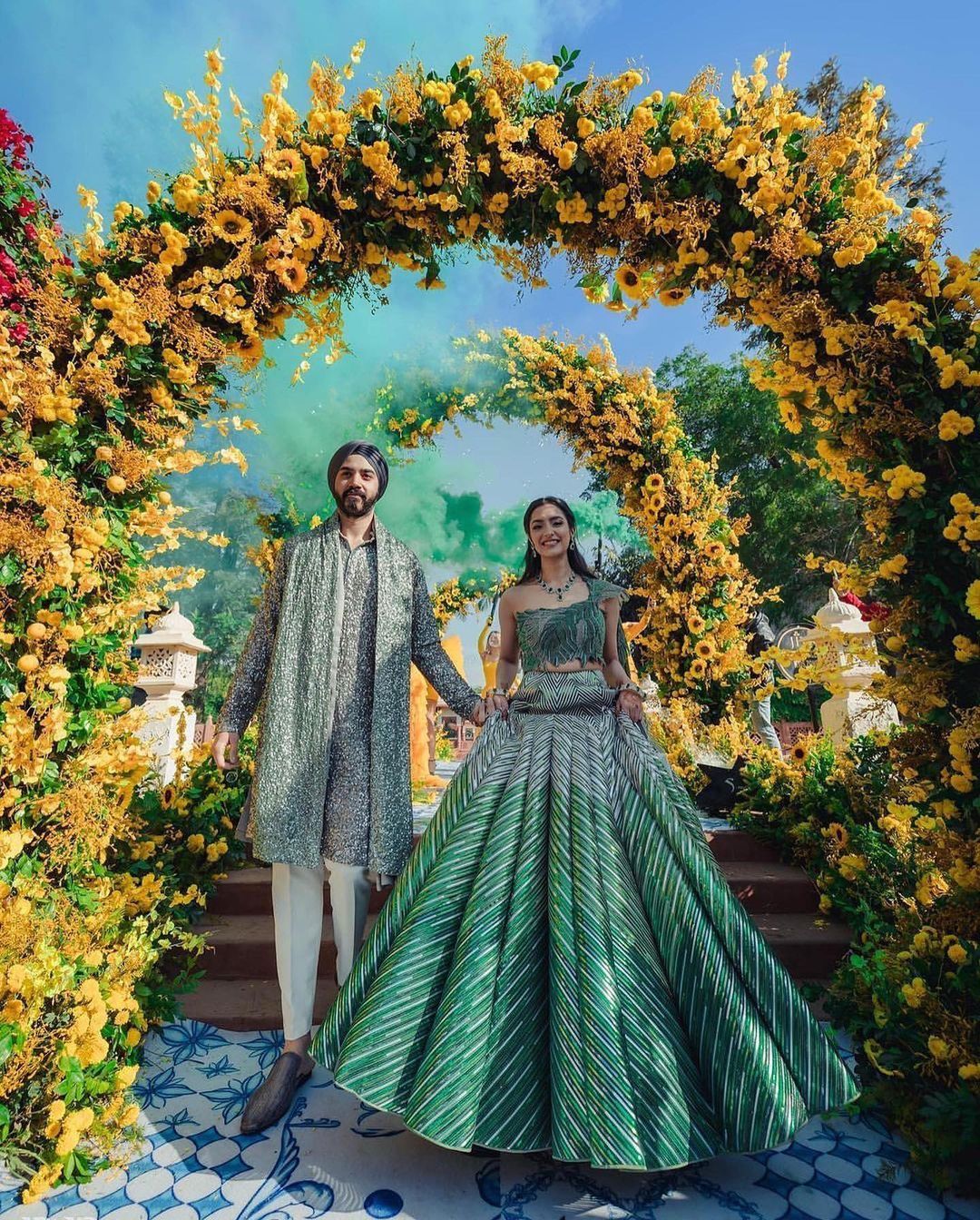 Image via Badal Raja Company★ 4.4
While real flowers are always great, there are tons of reasons why you may want to opt for artificial ones. Costs, availability of particular flowers in a season, trying to be eco-friendly or even something small as allergies. So we decided to give you a breakup of where and how you can use real blooms and fake ones, without breaking the bank!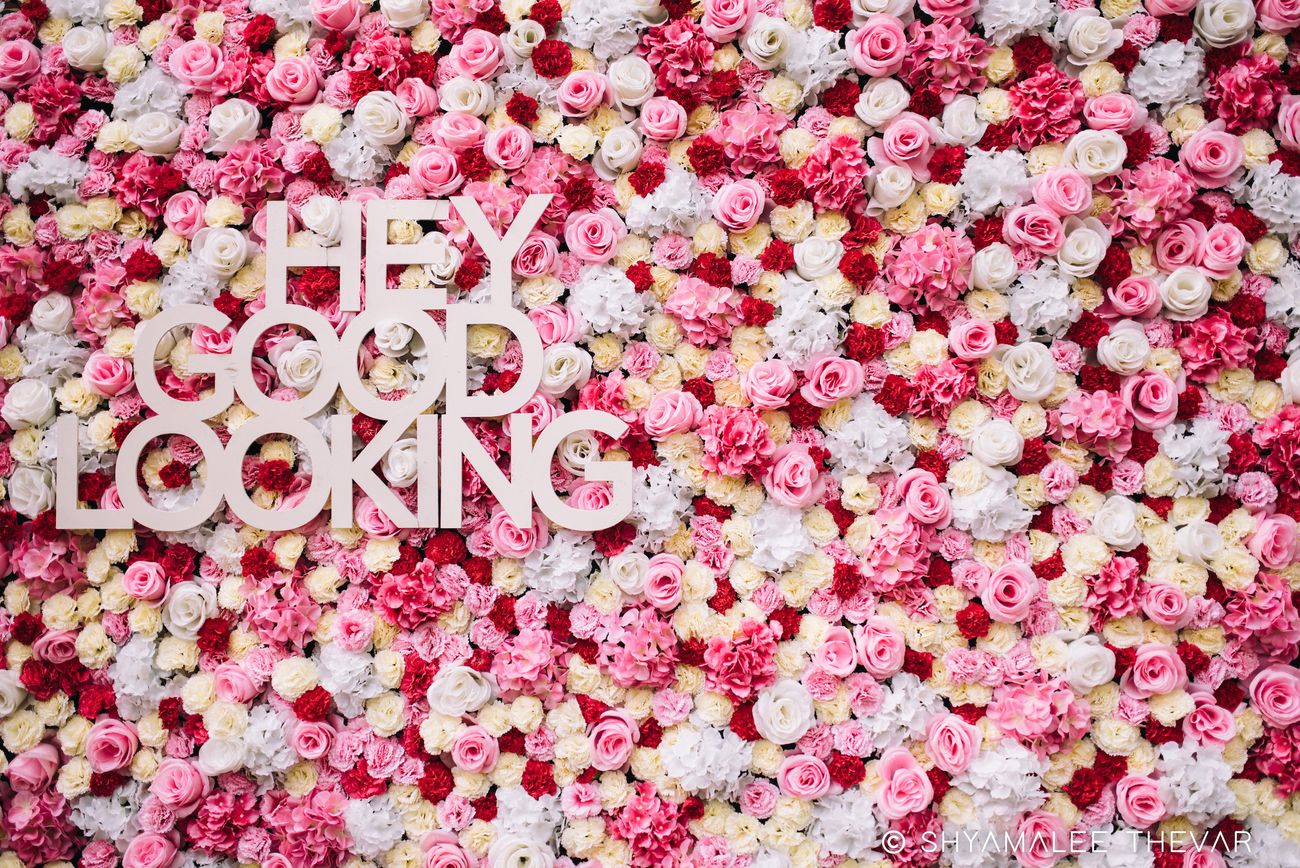 Image via Shyamalee Thevar★ 5
So here are some pointers that are practical, and will help cut down your decor budget too!
Keep It Real At Eye Level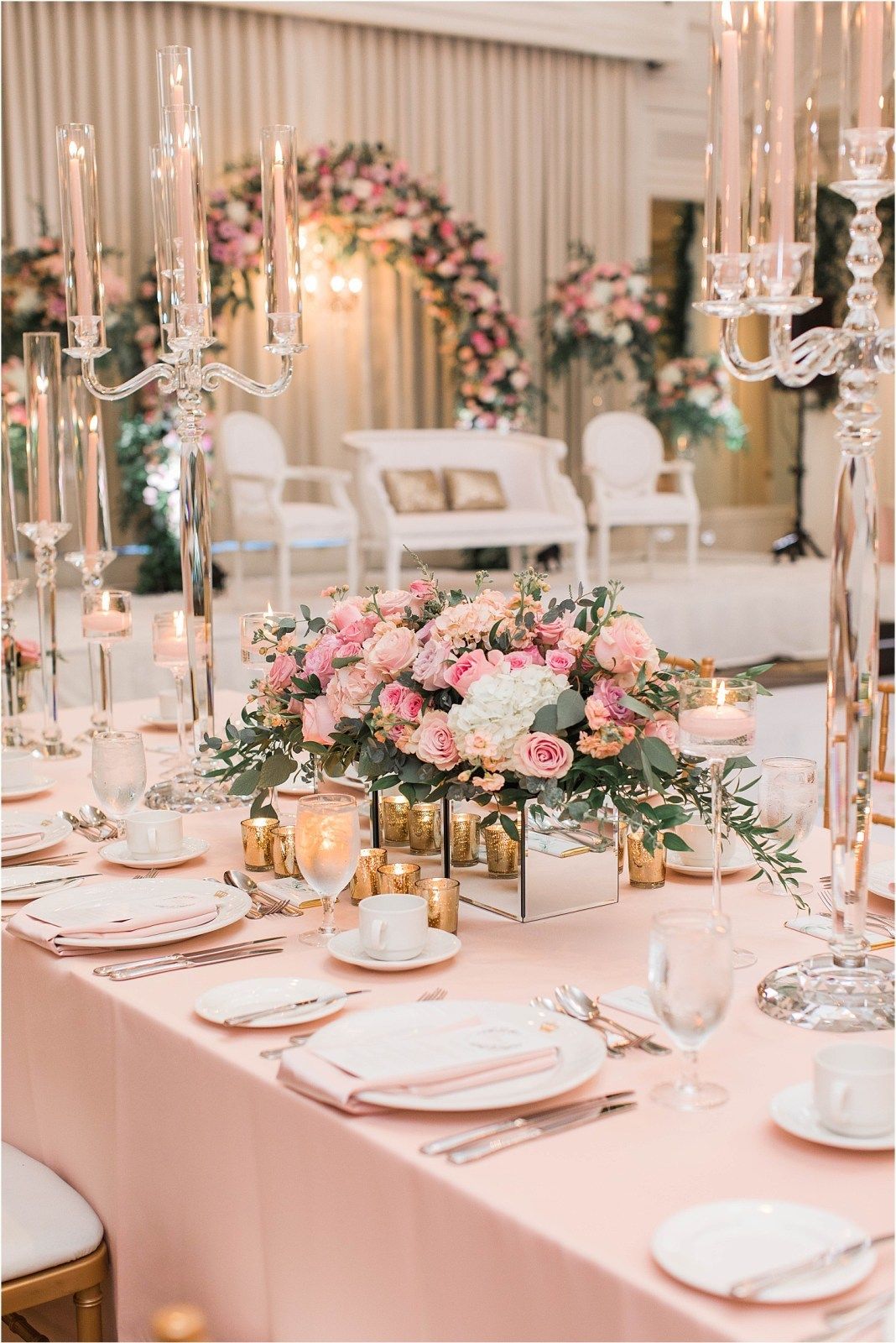 Image via The Event Designer★ 4.9
For all the décor set ups that are at eye-level, your centrepieces, table décor or entryways – opt for real flowers. Those are the ones that will get noticed and maybe even touched, so go for the real deal.
Opt For Artificial Ones For Stages And Arches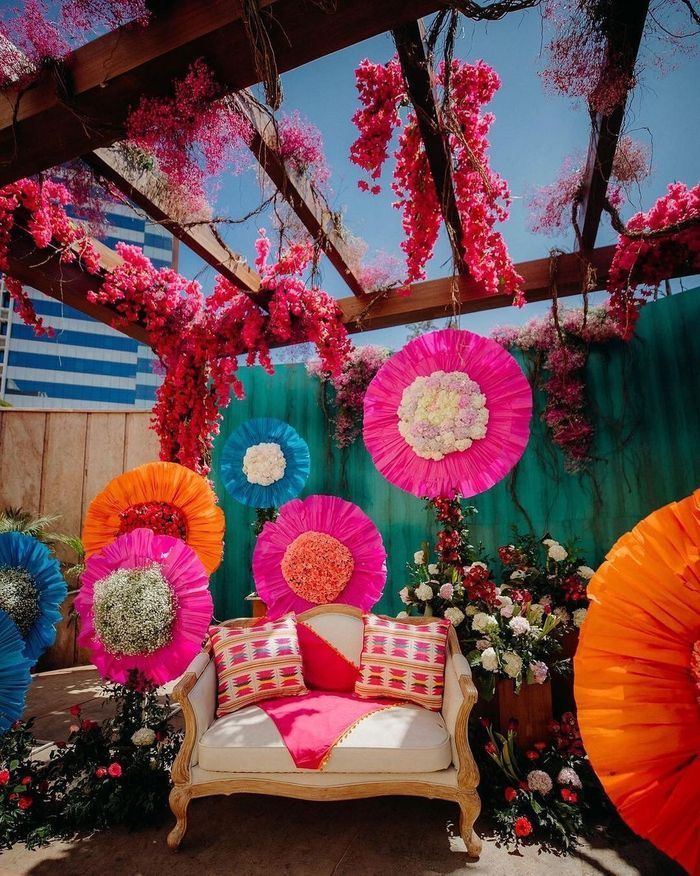 Image via The Wedding Design Company★ 5
Décor setups that are large and far, like wedding stages or huge arches, you can opt for fake flowers there. Not only will it bring down the décor cost by a huge margin but guests won't even notice what flowers they are.
Quality Always Matters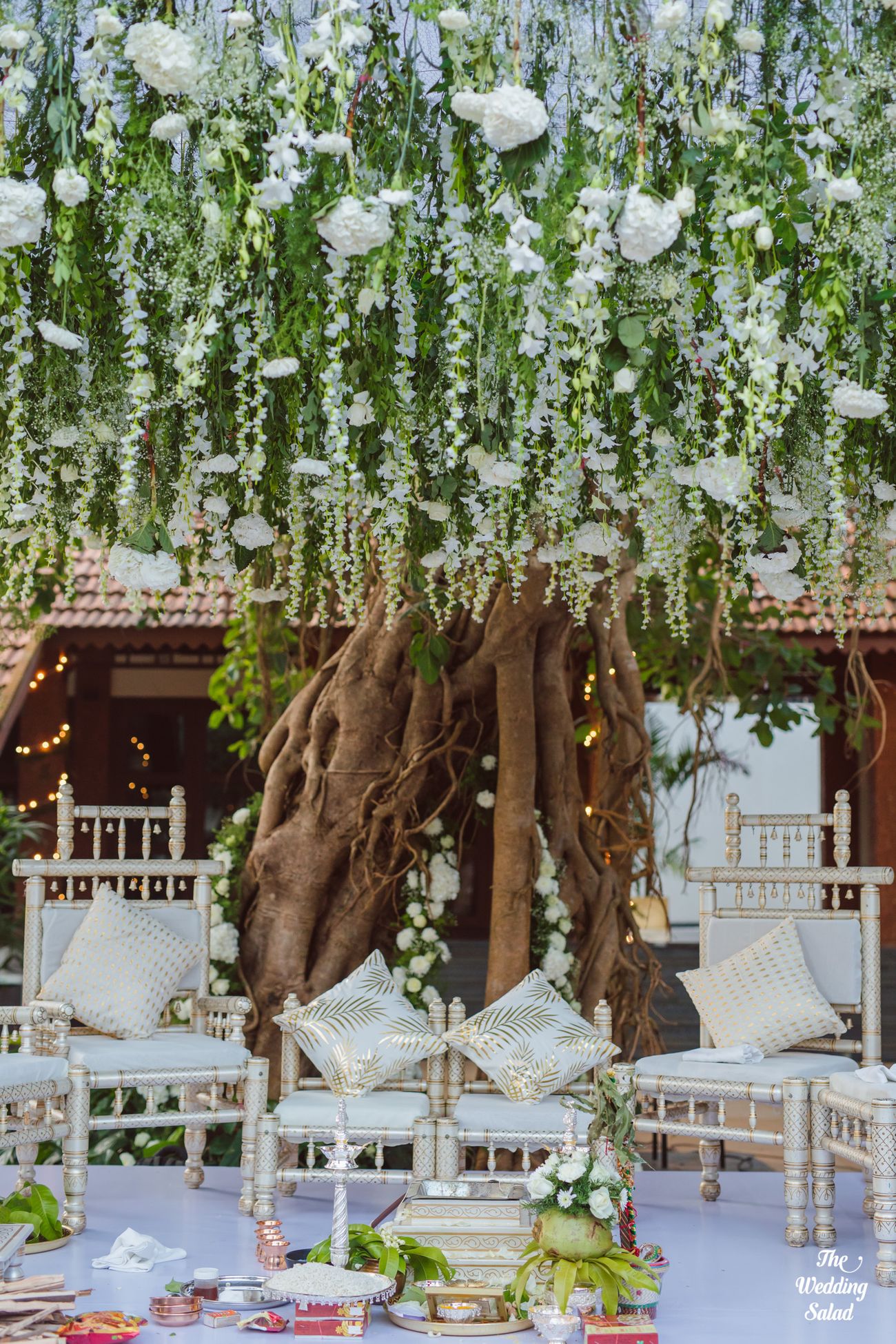 Image via Aksha and Hemanth
Even if you are opting for fake flowers, check the quality that your décor vendor is using. There are cheap plastic flowers as well as good quality fabric ones which you can opt for.
Follow A Ratio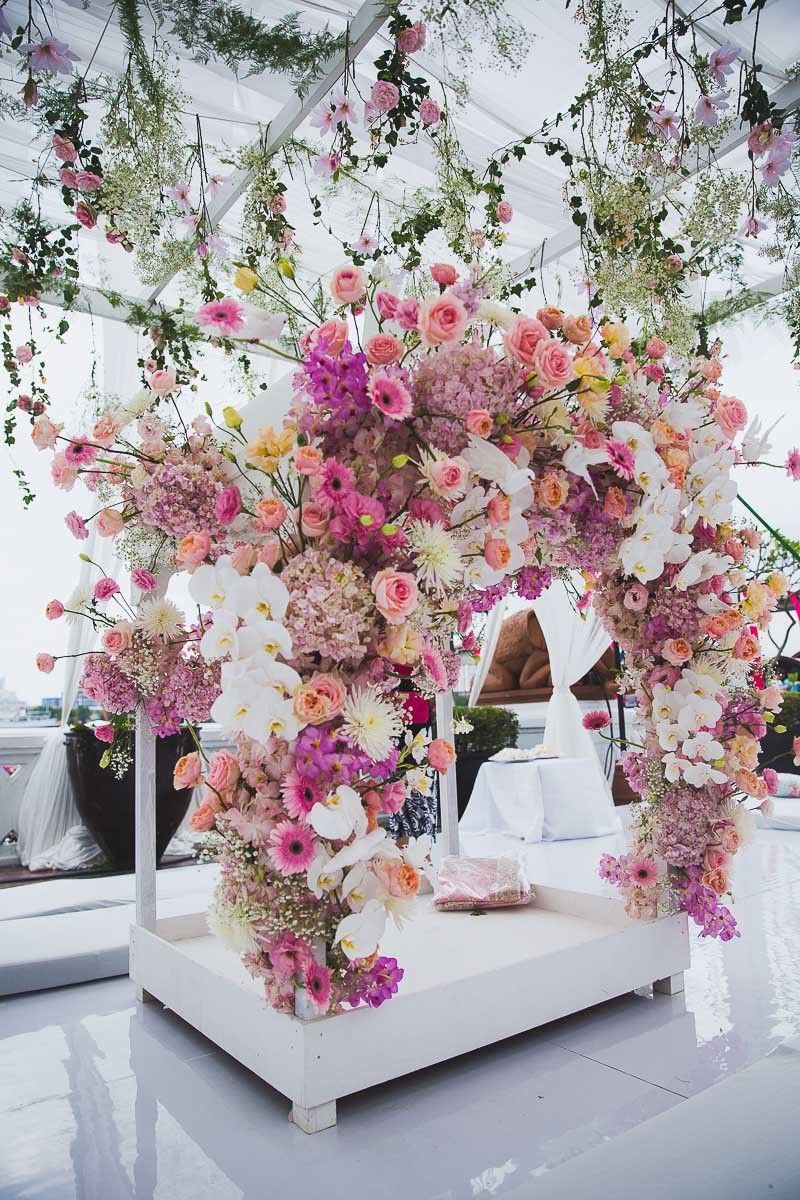 Image via Amrita and Imrun
Check what areas need real flowers and what is ok with fake. Your garlands or wedding bouquet should be with fresh flowers only. Your bridesmaids can have matching faux flower bouquets if required. A 70-30 ratio of artificial to real is usually ideal for looking good and managing costs.
Pick The Right Florals To Cut Costs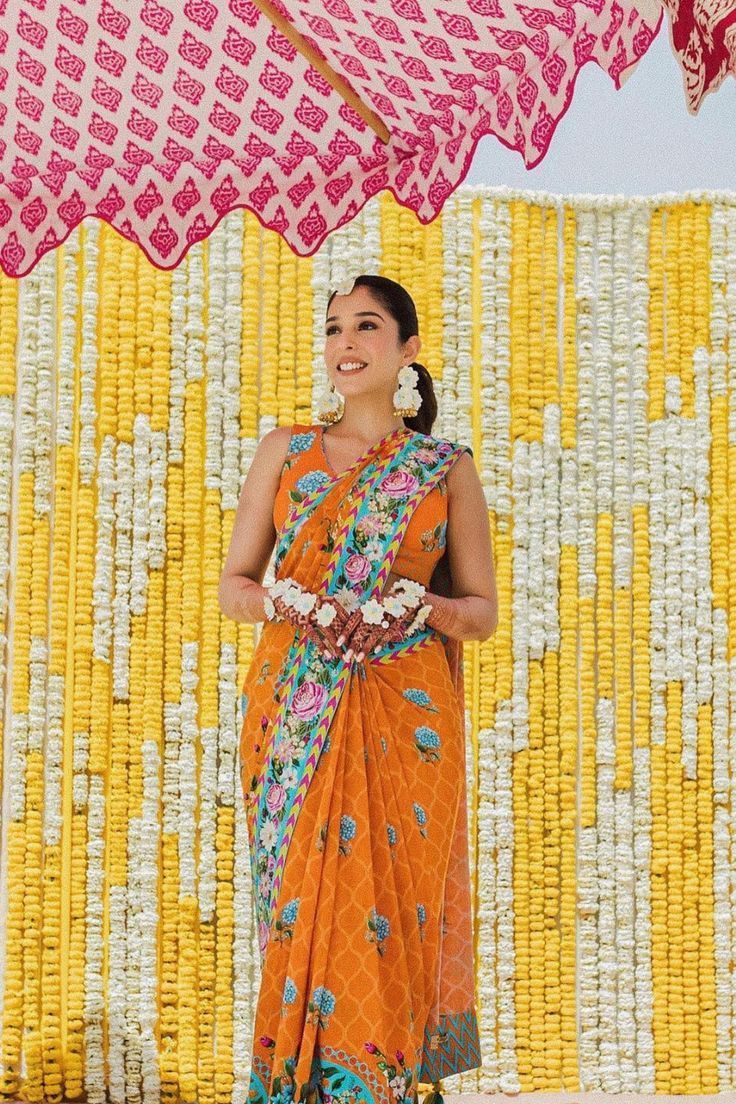 Image via Pinterest
If you want more real blooms but it's pushing your budget, be smart about what flowers you choose. Local flowers like gendaphool and any others which are in season will be much cheaper than peonies, orchids and fancy roses. Opting for local is eco-friendly, and cheaper and you get more of the real deal for less!
Opt For Non-Floral Elements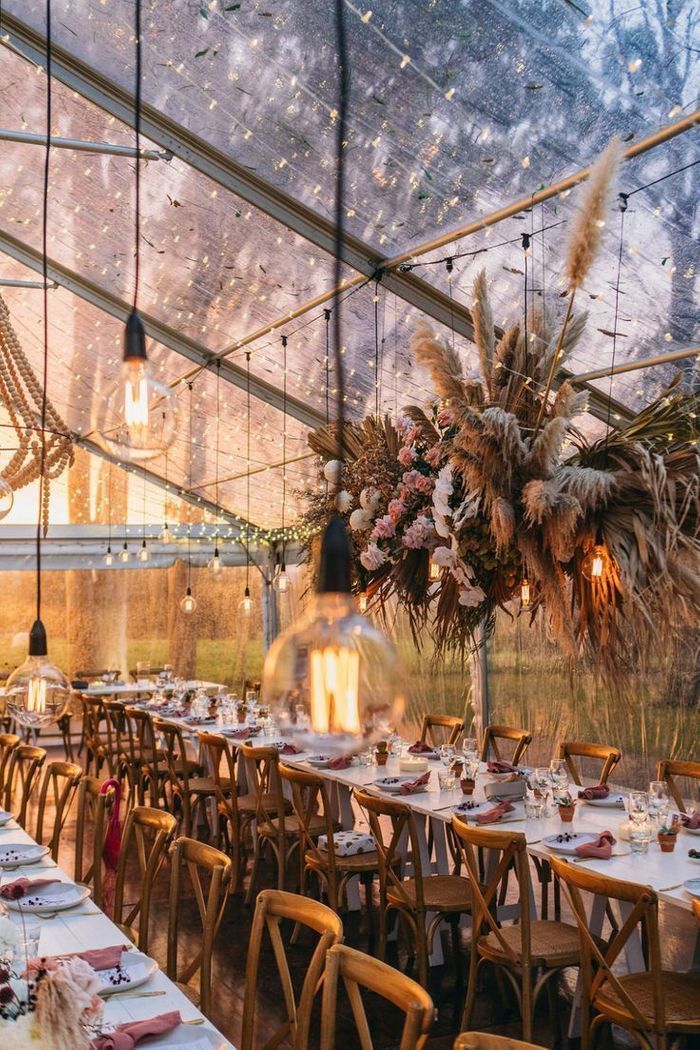 Image via Pinterest
If you don't want 70% of your flowers to be artificial, mix in dry flowers with your real ones. Wood flowers, pampas grass, twigs and the ever-favourite foliage. Using a mix of dried florals and fresh florals is trending and looks pretty!
DIY With Faux Flowers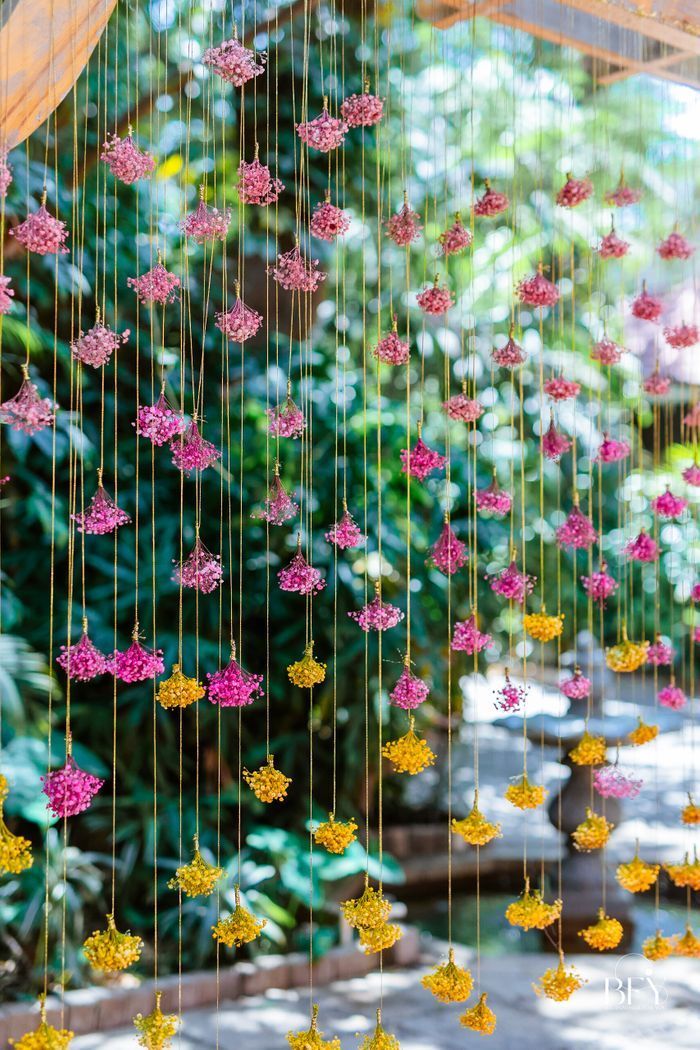 Image via Gazzal & Akhil
If you are planning to DIY some elements of your wedding décor, artificial flowers are the best. That way you can create your décor days in advance without having to worry about the shelf life of the florals or transportation!
*All images are for representative purposes only.
Also check out: 15+ Cute Decor Elements We Spotted At Weddings Recently
And The Most Loved Real Weddings Of 2022: WMG Roundup