Red Carpet Bride with Anita Dongre Part 2: Youthful Elegance
BY The WMG Bride | 26 Sep, 2014 | 1152 views | 3 min read
When the
Red Carpet bride feature
at the Anita Dongre studio was finalised, there was one outfit we KNEW we had to see on a bride. A floor length white  gown in gota patti work that is just elegance personified. And while a few of the girls scrunched their noses at the thought of wearing white, the minute this gown was slipped on Ruchira , we had a
"We told you sooo"
moment . She also got to wear one of our other favourites : a candy pink lehenga with intricate detailing paired with an orange blouse ! Shot by the super talented and young
Monisha who runs The Photo Diary
and with makeup by the super cute
Fatima Soomar,
Meet Ruchira She is a lawyer by education and a recent bride to be in Mumbai . The Red Carpet shoot came as a birthday gift to Ruchira as she just celebrated turning a year older yesterday ! She ties the knot in February and she says the shoot at Anita Dongre was a dream come true .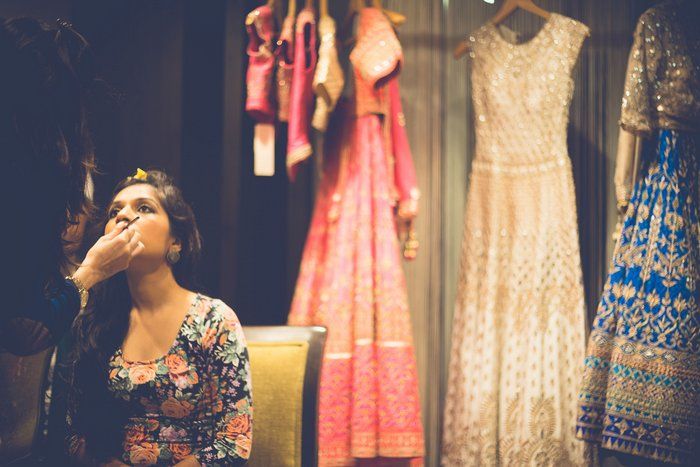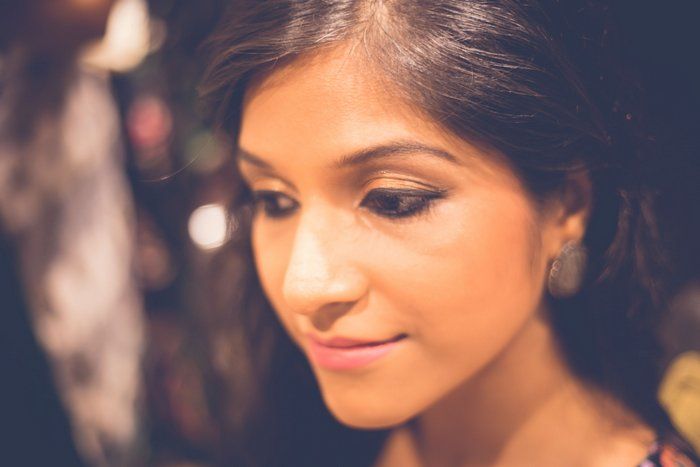 Fatima gets to work on Ruchira, giving her a bubblegum pink lip, soft gold eyes and lots of gorgeous curls !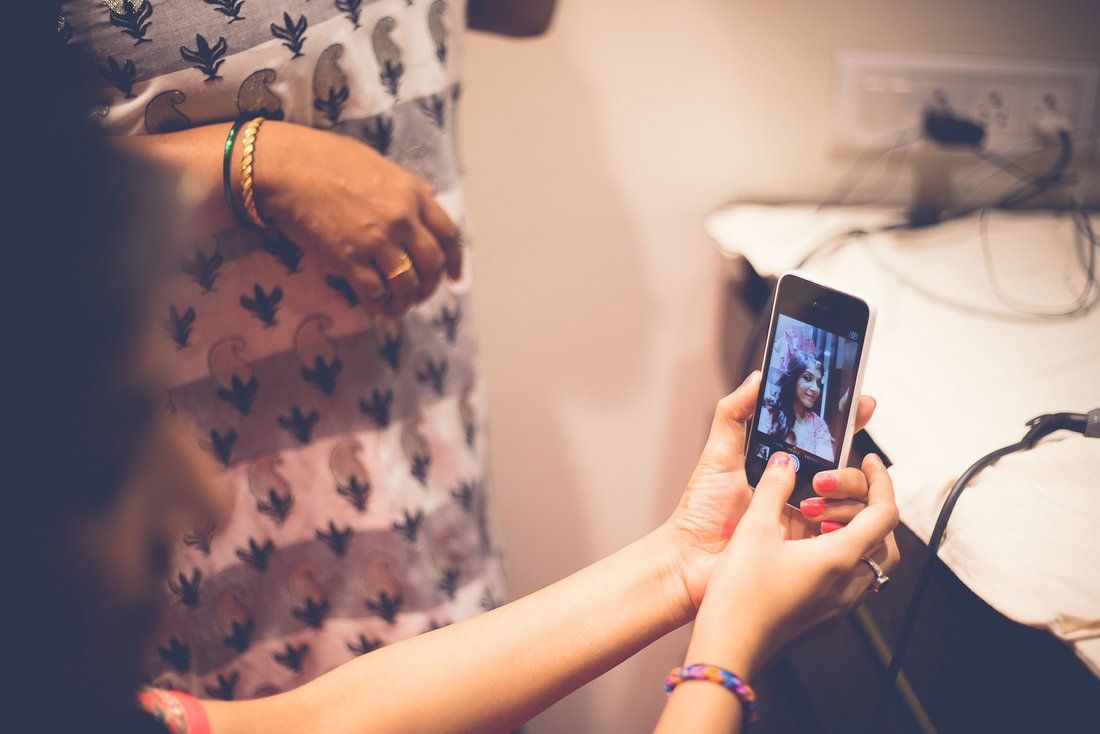 Selfie time!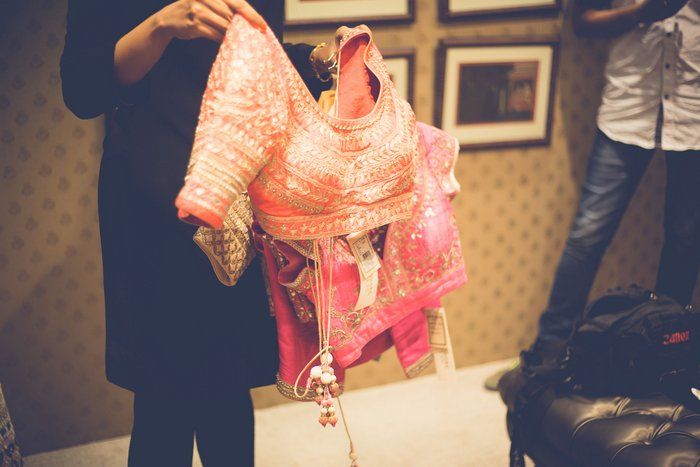 Pink blouse or orange blouse? Decisions. Decisions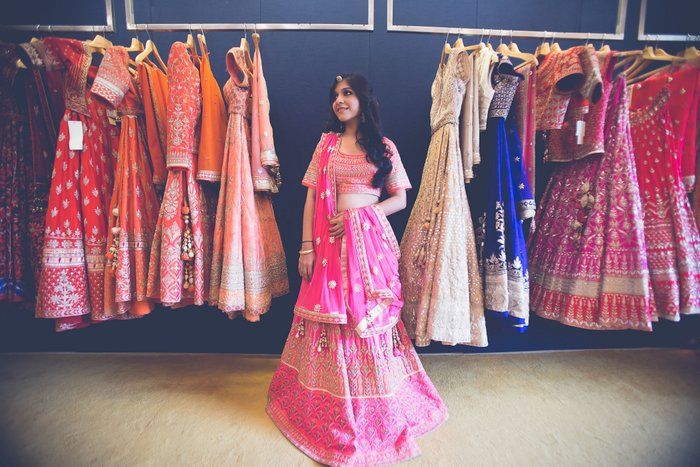 Can we try all of those pleaase? We need one more red carpet bride feature !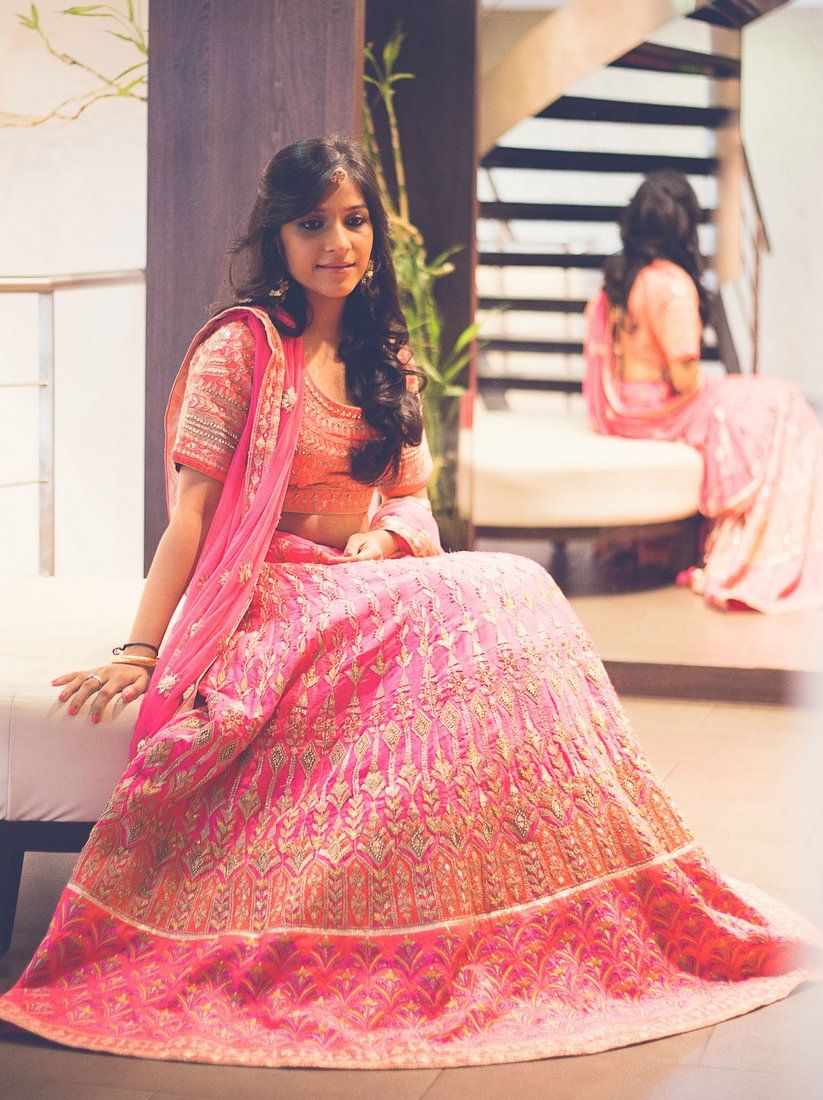 Having a day-time wedding? Those are the perfect colors!
Okay...time to change now...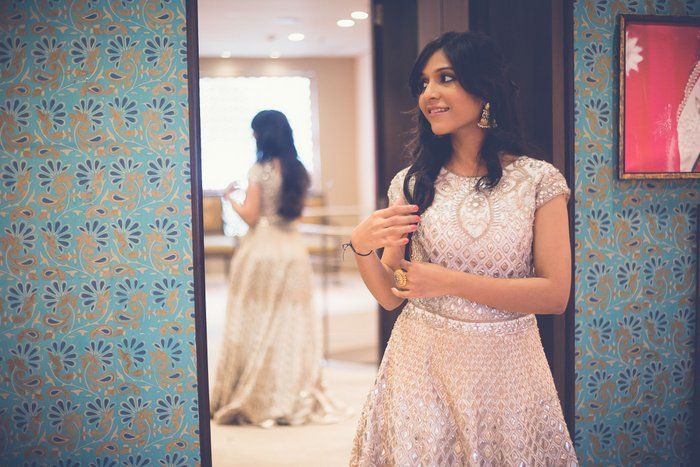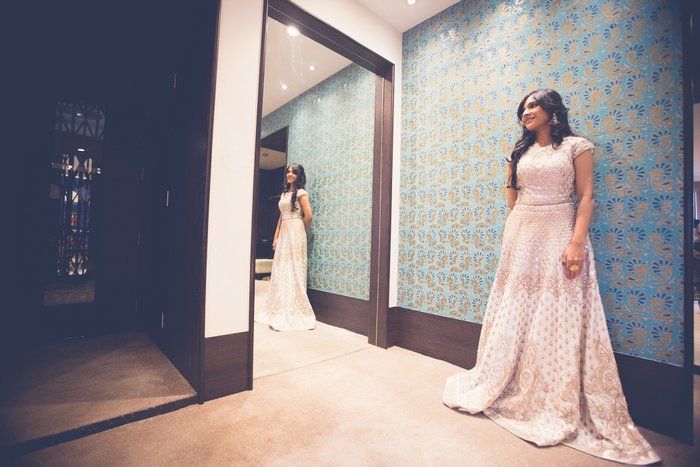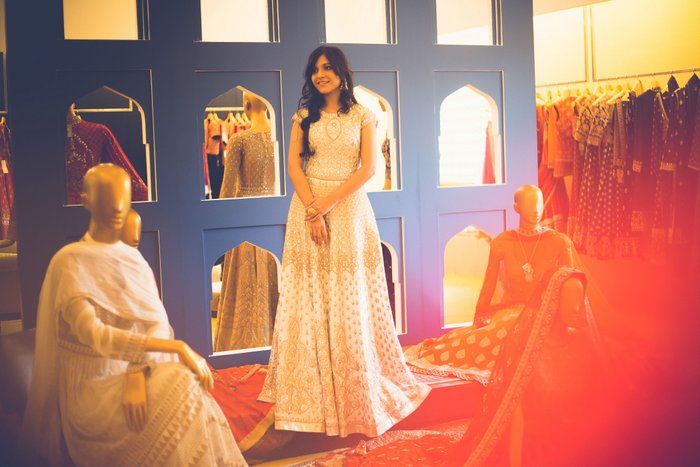 That white gown- so perfect for your cocktail night, or as the sister of the bride!
Pink Lehenga Price: 2.08 Lakh
White Gown price: 1.63 Lakh
Buy it : Online from Anita Dongre here and here. From her bridal stores in Delhi (Gallery at MG) and Mumbai (Phoenix Mills)
Jewellery: Anita Dongre Pink City collection
Styling: Ishita (WMG Team)
From the bride to be:
When we entered the Anita Dongre store, we were quickly whisked away into hair and makeup and we waited in excitement to see which outfit we would get to wear. Honestly, I loved all the  outfits that Ishita from the WMG team brought down but I secretly hoped and prayed I get the Pink lehenga as that was my absolute favourite and as luck would have it- that is the one I got !!! When I initially saw the white gown, I was a bit apprehensive of the color but the minute I put it on, it just fit like a dream. It was just too gorgeous- and I loved the gota detailing as well as how it fell on  me. Like a regal, elegant, timeless creation.  I wish I could keep them forever and now Im secretly convincing my parents to get me that gown ! I have to say so many of my friends were super envious  Lol ! The Hair do,  the makeup by Fatima and Monisha the photographer who just put me at ease  ! I more or less felt how I will look on my big day and  Jokes apart I feel so relieved and happy that I got this chance to get this experience . Can't thank u guys enough :) [handbook]
The Photo Diary
,
Anita Dongre
, and
Fatima Soomar
are all members of the
WMG Handbook
[vendor]