Ritu Kumar Bridal Shoot : WMG Red Carpet Bride Rupinder !
BY The WMG Bride | 15 Mar, 2014 | 1690 views | 3 min read
If you have been following Wed Me Good (If you haven't then Hulllooo??? What is up with that?) , you would know about our
Wed Me Good Bride for a day
feature where we gave 3 girls a chance to get a free photoshoot, a makeover and be styled in Ritu Kumar clothing !!! You can see what went on
behind the scenes here
 ! Well one of those 3 girls was Roopinder. Roopinder is a bride to be from the UK (Wales to be exact) and she had flown in to India for her Bridal Shopping in Delhi. She found out about our Bride for a day feature, wrote in and got selected !!!! I loved this gorgeous cream and gold lehenga on Roopinder !!! The gold was so soft and understated and gave this vintage, but still current vibe to the look.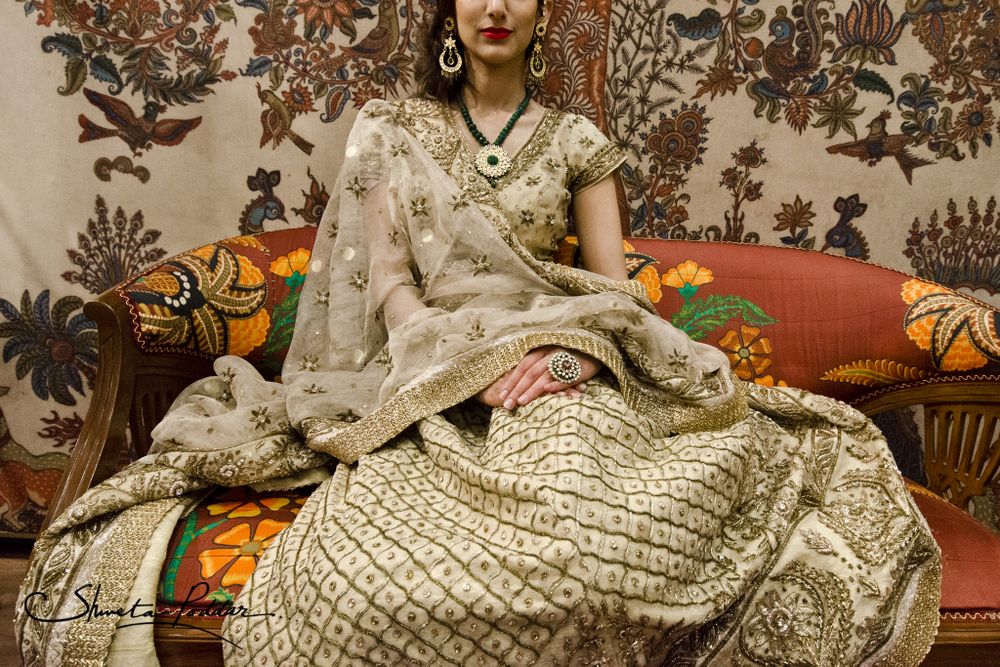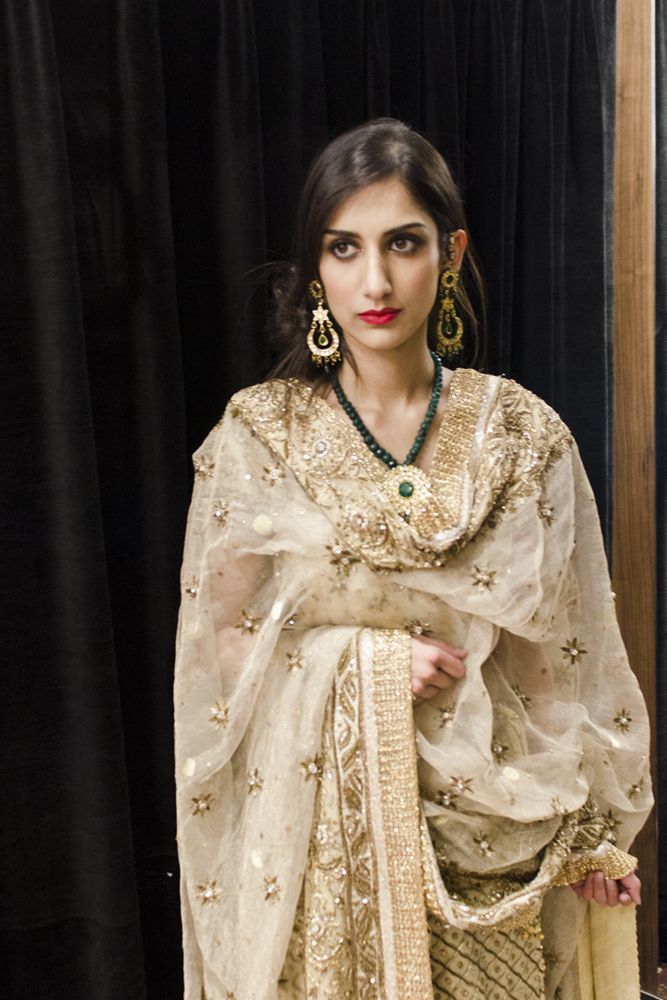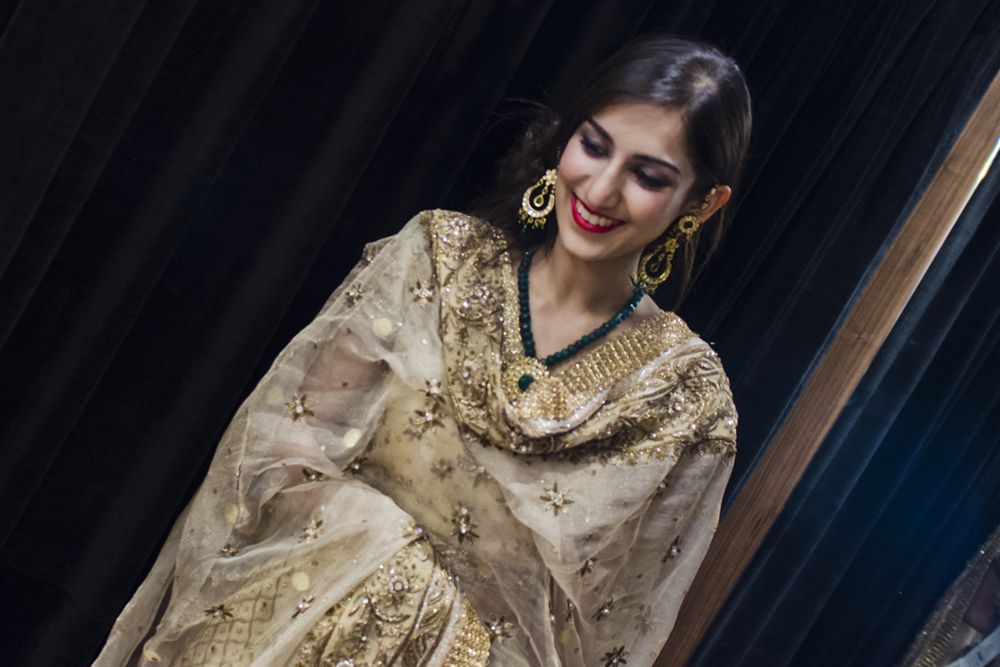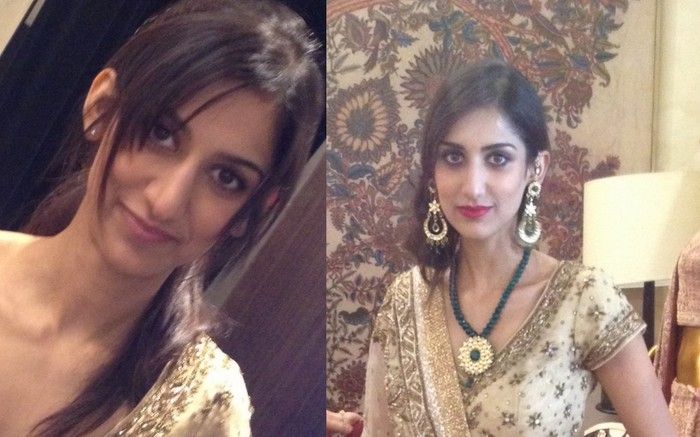 That one is clicked by our camera phone clearly, but that is the makeover !
So Roopinder, tell us about your experience with us !
" I thought this was a great opportunity to understand how a whole look comes together before my big day and I really did not know what to expect when I went to the Ritu Kumar store. The first thing that caught my eye was this lehenga- it was available in cream and in deep red. I liked the deep red one a lot for my own bridal outfit (Infact Im still considering buying it), but for the photoshoot, after some discussion we went with the cream one. I am someone who always thought, I would wear minimal jewellery , so when I was styled with the Emerald string and the cream lehenga, I was pleasantly surprised at how good the entire effect was !
I left the makeup entirely up to Sakshi Sagar who  gave me a strong mouth with soft eyes to give a very vintage feel to the whole thing- I felt it complemented the whole look , and Shweta Poddar our photographer  was very easy to work with. She kept telling me to relax, though it was a bit unnerving trying to pose like a bride !
The whole experience was so much fun and I got to interact with two of the other girls - Neha and Swati who were also part of the Red Carpet Bride feature. This is definitely one of the experiences I will remember on my lead up to the big day"
What did you think of the Ritu Kumar Bridal Collection ?
" Honestly I had been looking for a monochrome lehenga, and I found some really great options in store. What was more surprising for me was that I thought Ritu Kumar would be exorbitant, but actually the prices were more affordable than some of the non designer local shops I had been to! "
Are you waiting for Red Carpet Bride #2??? Its coming soon. Stay tuned !