#RomanceOfPolki: Tanishq Has A Polki For Every Occasion!
BY Sakshi | 30 Mar, 2022 | 2169 views | 2 min read
No jewellery looks as elegant and as striking on a bride as polki jewellery does. It's got an indisputable charm of its own and is a timeless heirloom which can be passed down generations. Tanishq has launched their new Polki collection in their wedding jewellery line, which is a celebration of love and the magical union of two soulmates. Inspired by the landscapes of Rajasthan- from the glimmering sun on Udaipur's lakes, to the vibrant feathers of peacocks grazing the state's gardens, or the grand palaces of yesteryears, this collection takes from the old world charm of its place of origin and boasts a range of exquisite Polki jewellery with sleek contemporary silhouettes, studded with exotic gemstones, and embellished with stunning meenakari work.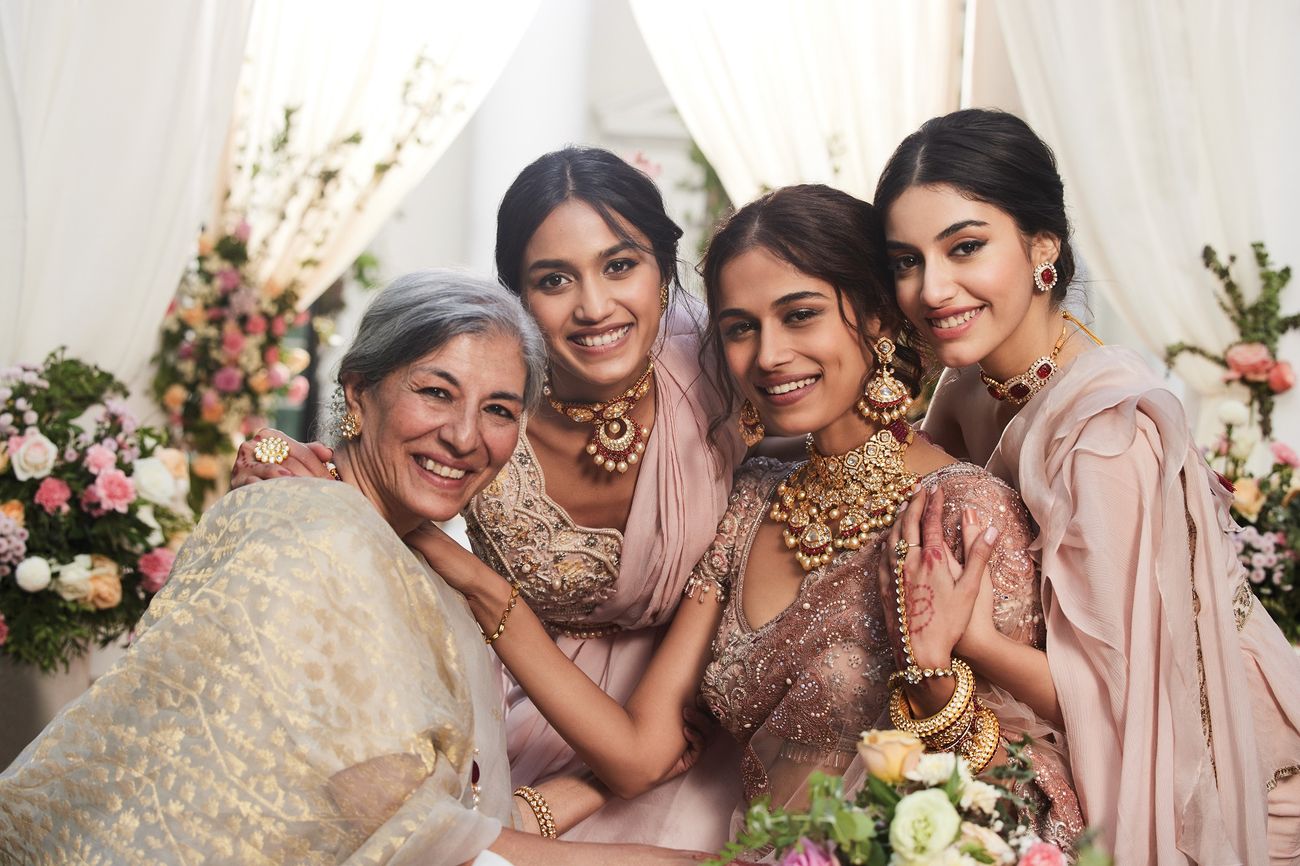 From adorning vibrant pieces on the Mehendi, to flirting with contemporary ones on the Sangeet, and finally bringing her inner regal persona out with classic opulent Polki styles from head to toe, there's a Polki for every magical second of every bride's big day. While crafting jewellery, Tanishq also explores which piece complements which occasion best, which outfit best, whether it's meant for the bride or the bridesmaid. This makes the decision to pick jewellery so much simpler right?
The Mehendi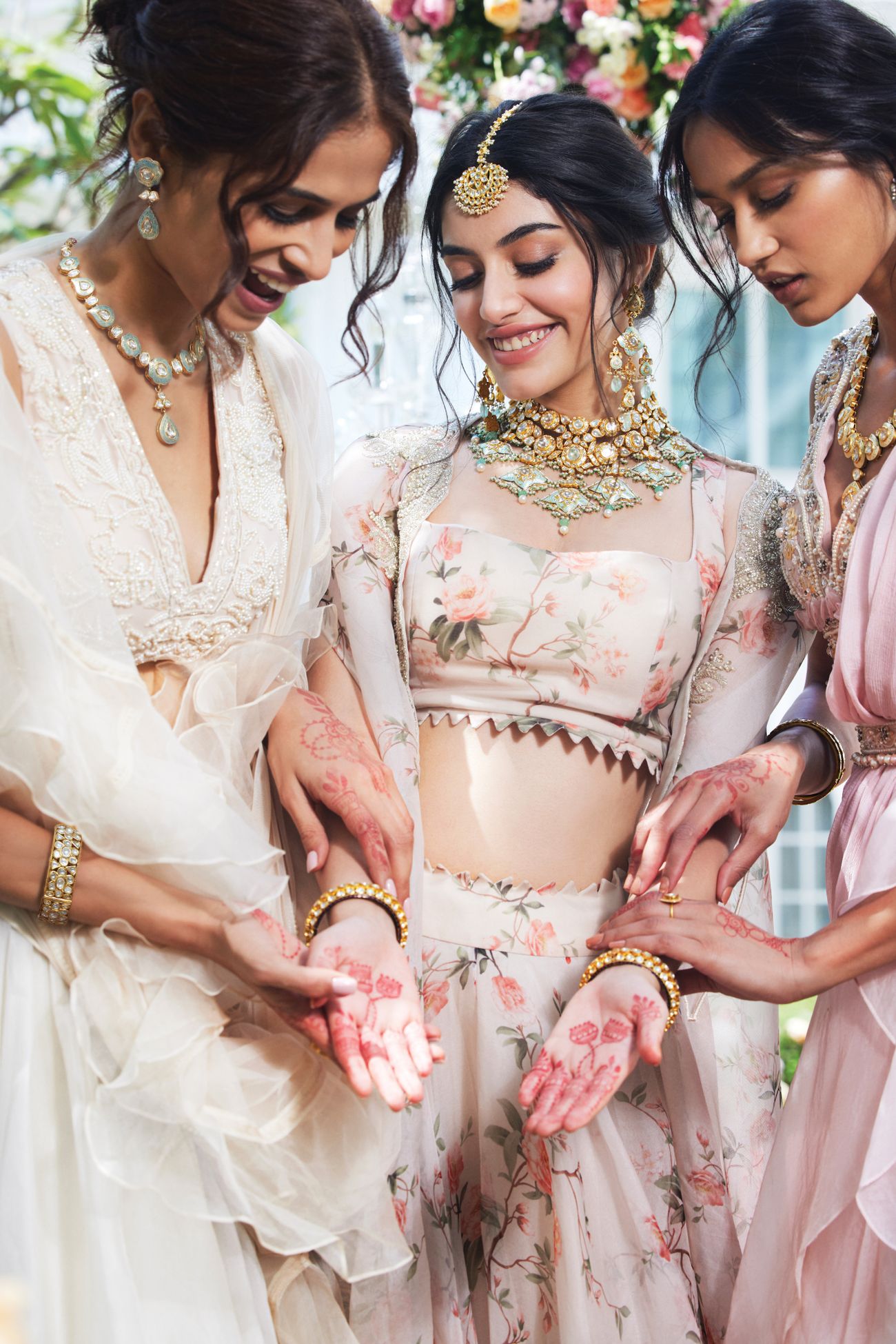 The mehendi is a joyous celebration with vibrance and a playful resplendence. Tanishq's new polki collection has beautiful pieces for the mehendi, with jewellery in multihued pastels or embellished with elegant  meenakari which is ideal to match the vivacity of a bride-to-be on her mehendi!
The Grand Entrance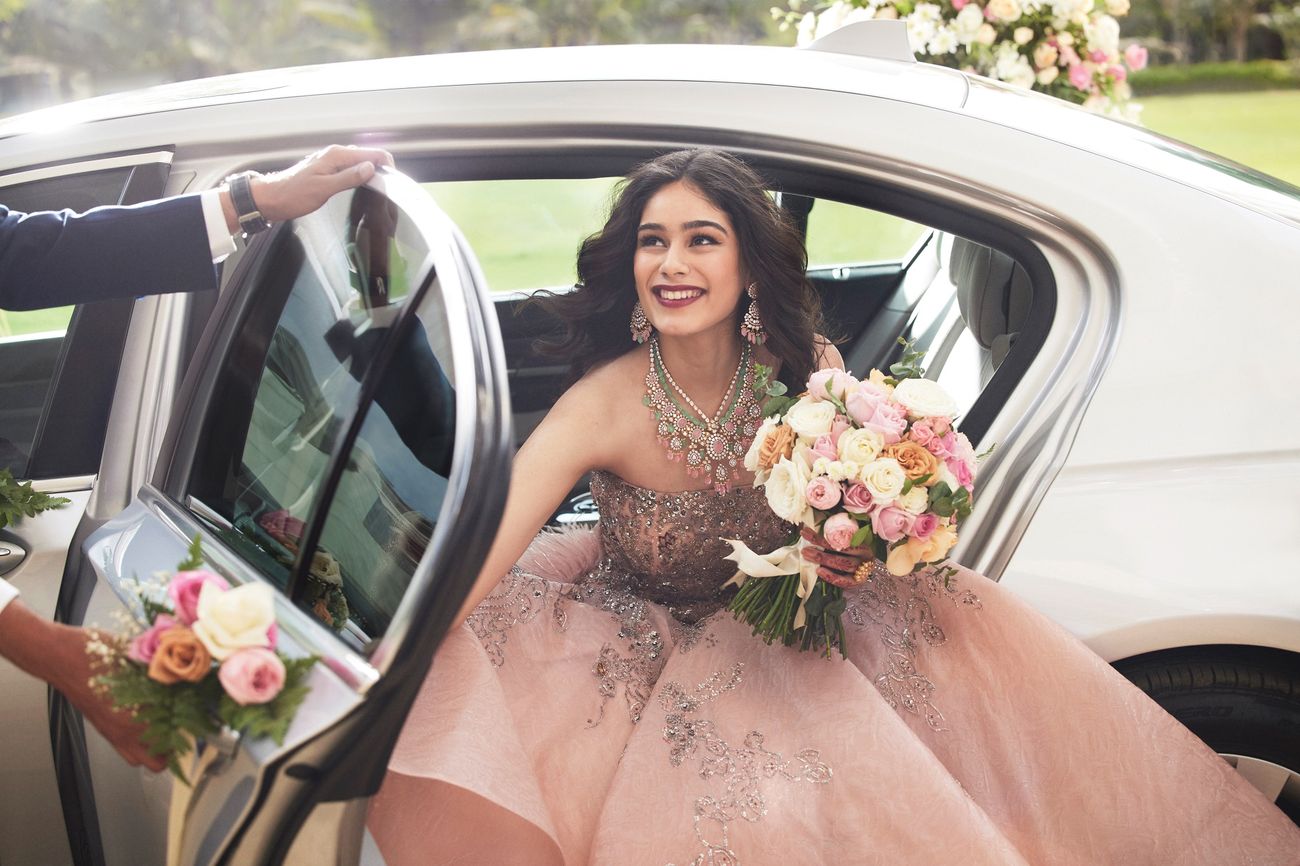 The first glance of a bride is something magical- seeing her in all her wedding finery. That moment when she has all eyes on her, looking at her with admiration and adoration as she exudes such striking radiance in her bridal ensemble. And when she has wedding jewellery which highlights that radiance even more so, then you know it's the right match! The collection has heritage pieces like chokers, haars and mathapattis which are stunning for a wedding.
Timeless Memories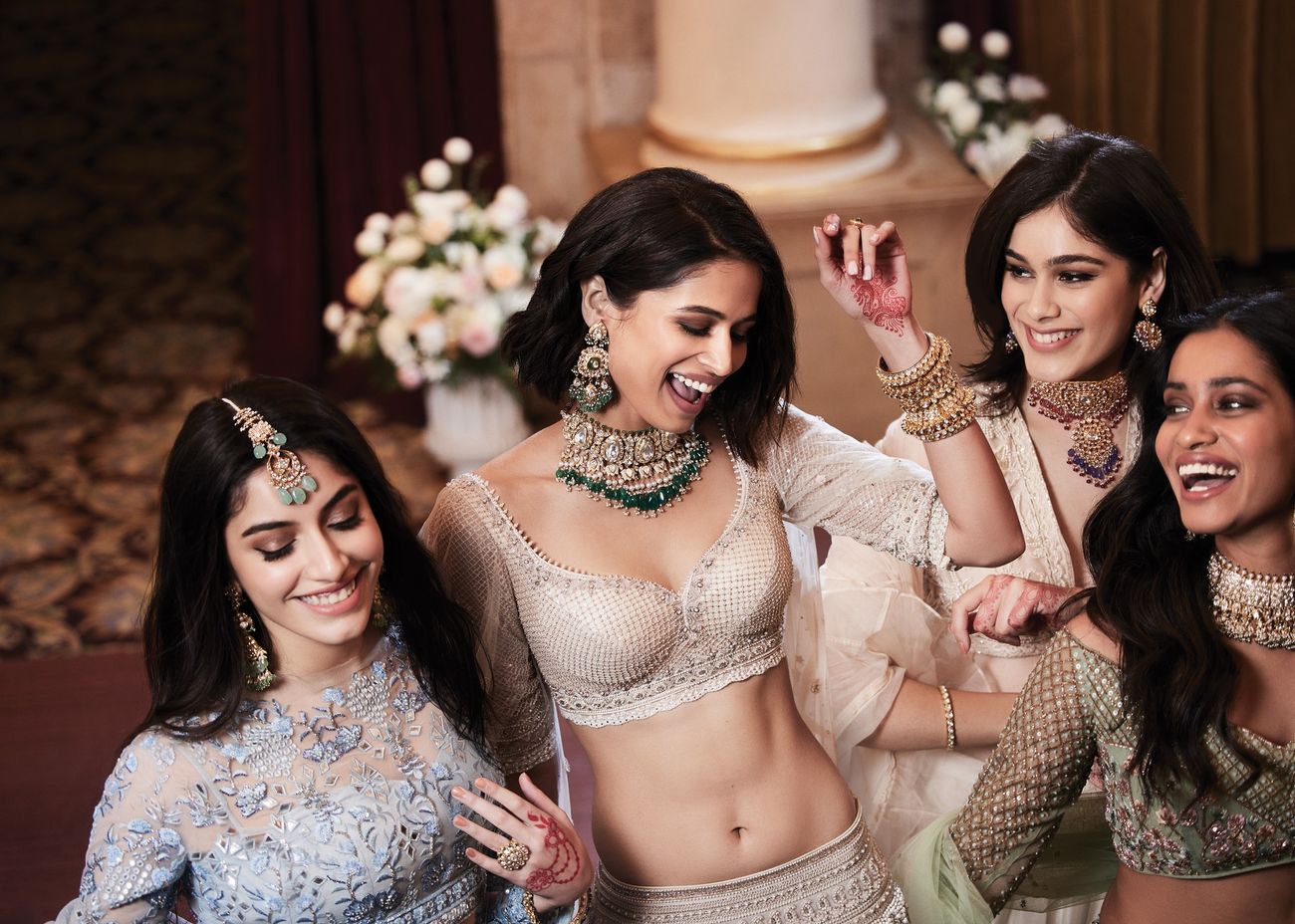 Weddings are a treasure trove of memories. In between the makeup, the ensembles and the jewellery are moments of pure bliss. From brides to bridesmaids, this range encapsulates jewellery for any and every occasion, outfits and looks- be it traditional or ethno-contemporary.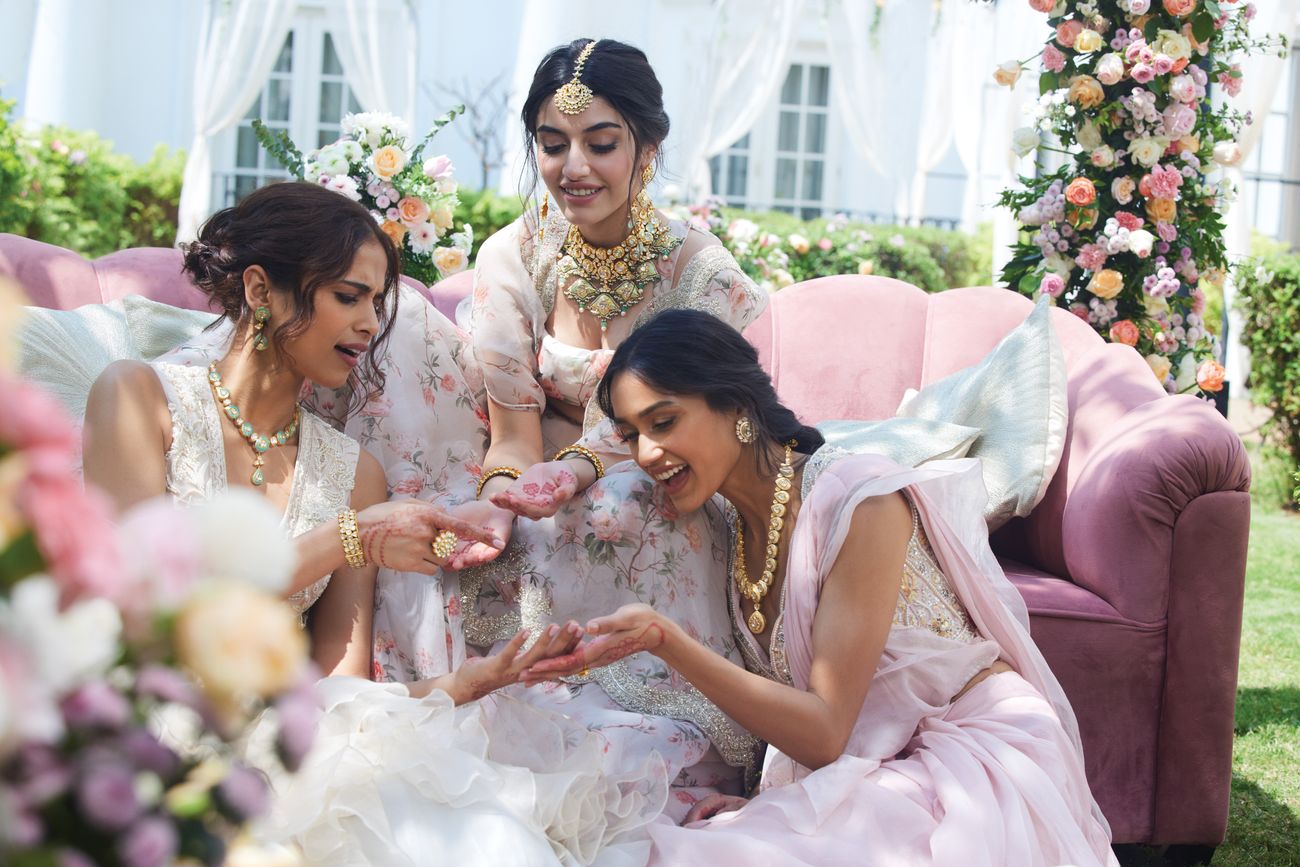 Find out more about Tanishq's new Polki collection here.