Save and Splurge : Wedding Decor Themes For Every Budget
BY Sakshi | 26 Sep, 2016 | 2826 views | 3 min read
While everyone wants their dream wedding, most of us also have to manage our dream wedding within what we can manage. For a lot of us budget might not really be a concern, but for a lot of us, it is probably that one thing which matters the most. But fret not, we have you covered! We asked some of the leading wedding planners for a Save and a Splurge wedding theme according to them, and what all can be achieved in that price, while still pulling off a wedding that's elegant and classy!
SAVE
Abhinav Bhagat★ 5  : Decor Budget within Rs 2  Lakh
"To save, go for a day wedding, less lights is an entire head gone off the budget. Also go for art, big prints of miniature and tribal art can be incorporated in the wedding for no price, and there is no hassle for copyrights either . To save, go for a lot of candles, no matter how they are placed they can never look bad. Also, go for floor decor rather than hanging decor, less structure is less cost."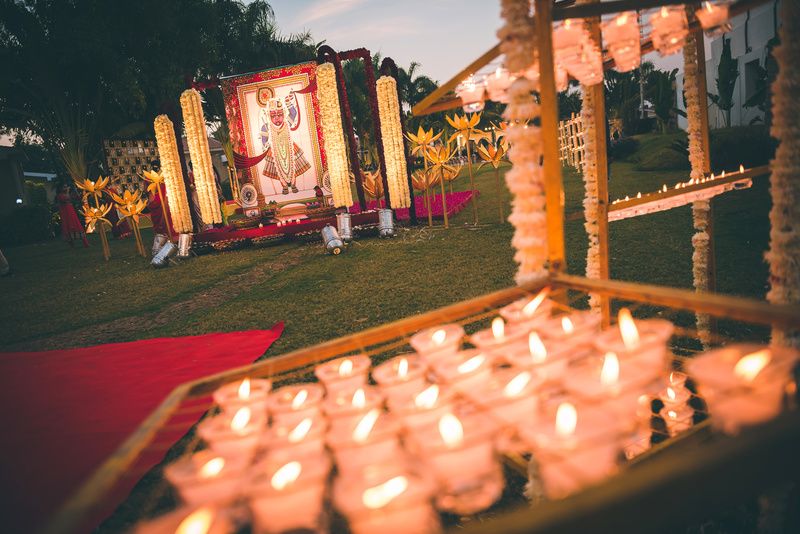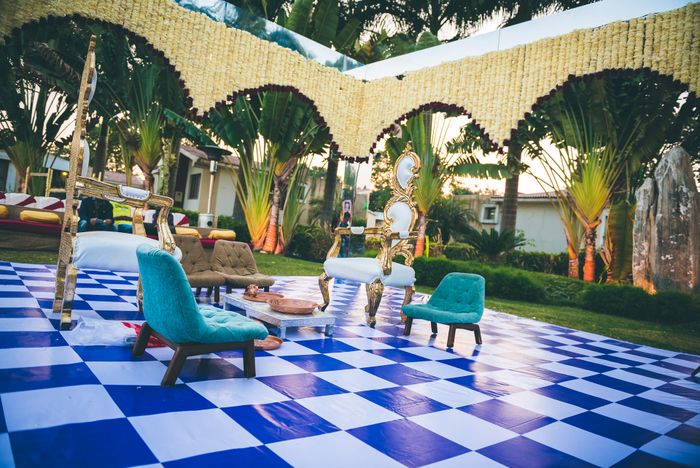 Elusive Dreams by Pooja Gupta : Decor below Rs 3 Lakh
"So both these themes- the save and the splurge one are similar on the colour scheme. We have tried to give a comparison between an indoor pre-wedding function (engagement) done in peach and an outdoor grand wedding done in peach, both on the same colour scheme, only increasing/ decreasing the budget. We have mostly used roses,carnations, etc and given a more contemporary look to the indoor function."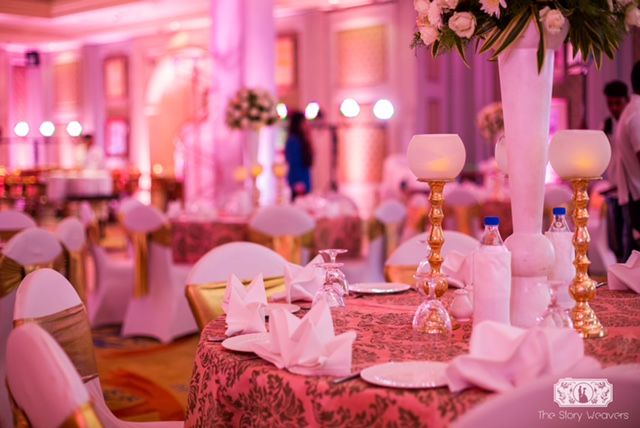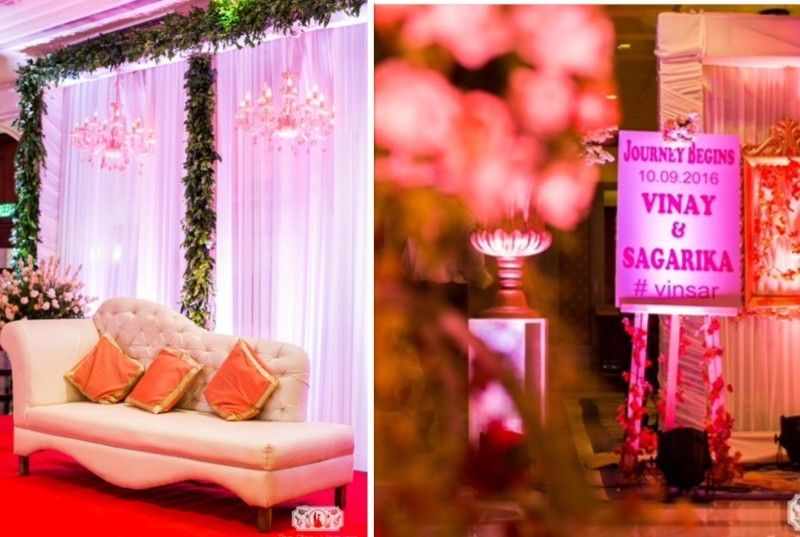 Atisuto Events : Decor budget under Rs 2 Lakh
"Shabby Chic theme wedding where we used a lot of rustic elements, to give the wedding a very vintage vibe. Wooden crates, jute chair-tie backs, White florals with lots of greens, tree slices as part of the center piece and lots of fairy lights to accentuate the beautiful décor."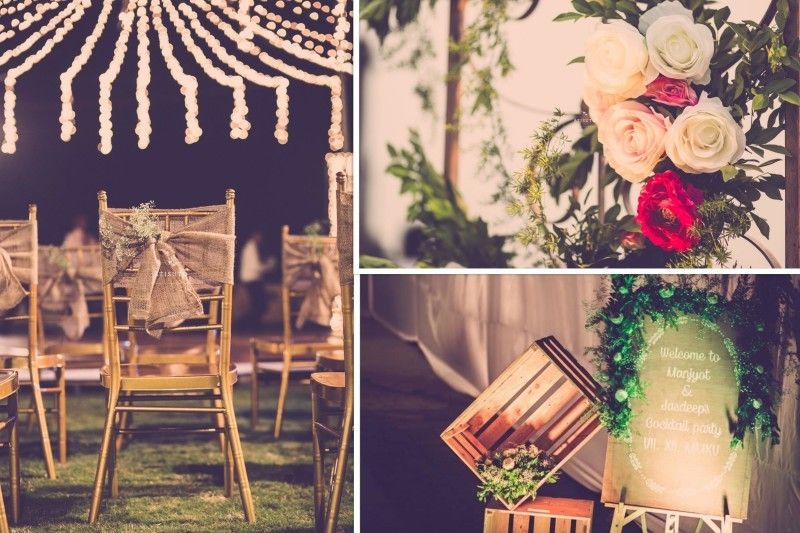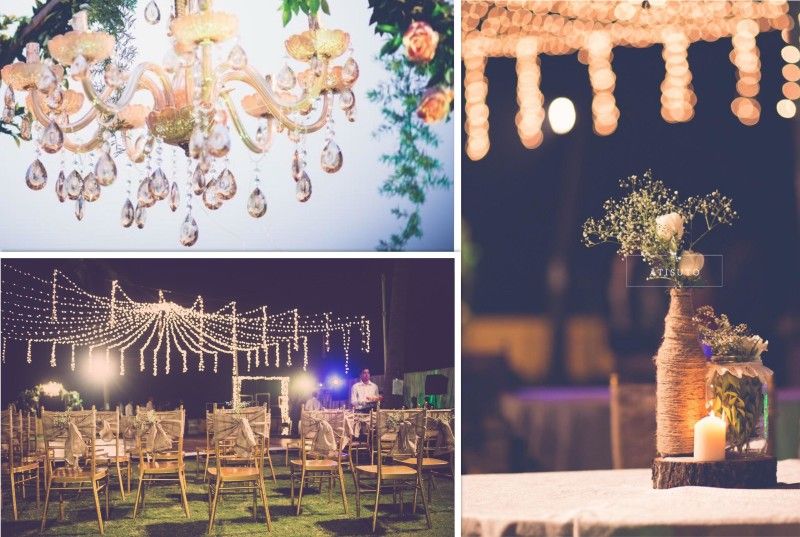 SPLURGE
Abhinav Bhagat★ 5  : Decor Budget above Rs 8-9 Lakh
"Well sky is your limit, go binge on Pinterest, and we'll make everything possible for you."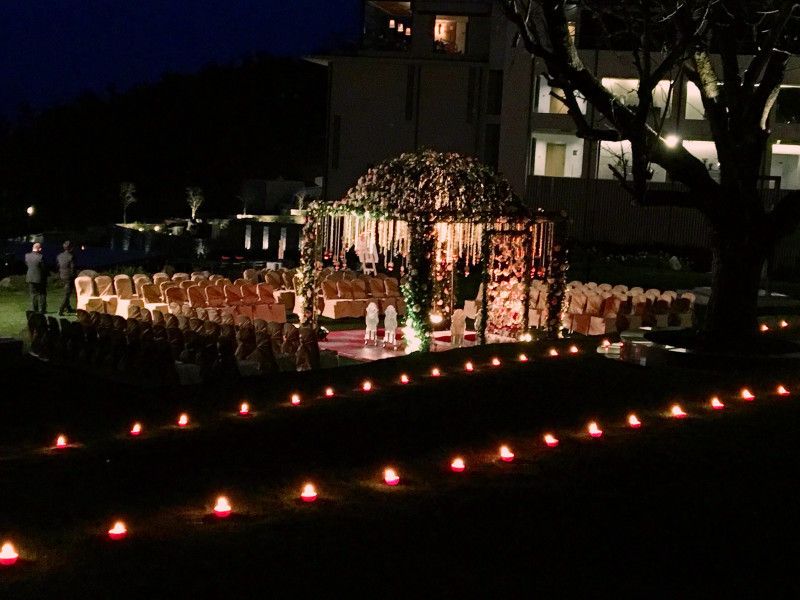 Elusive Dreams by Pooja Gupta : Decor above Rs 8 Lakh
"This is the decor for a wedding with the same theme at Amaanta Farms. This was an outdoor wedding for we have used rajni chains with roses, carnations, lilies etc giving a traditional look with a twist. With peach we have added rose gold in certain places to give it a more different & attractive look for the attendees. Than the usual red and gold which is passé now .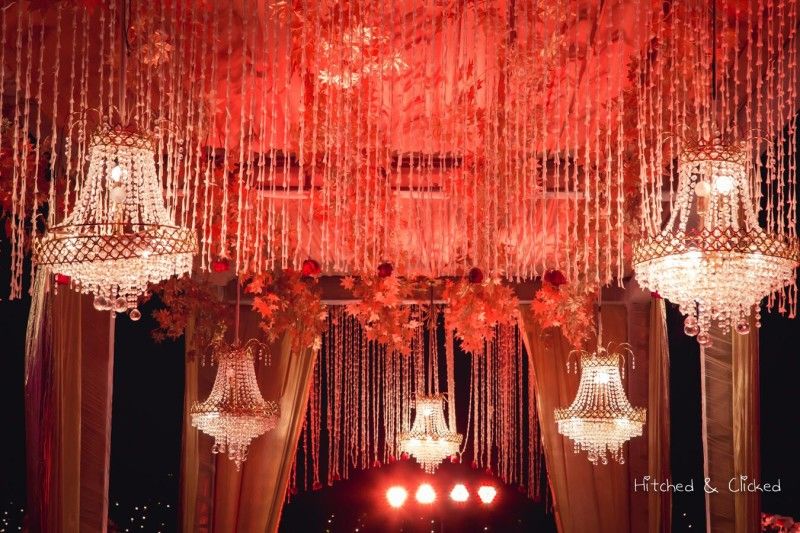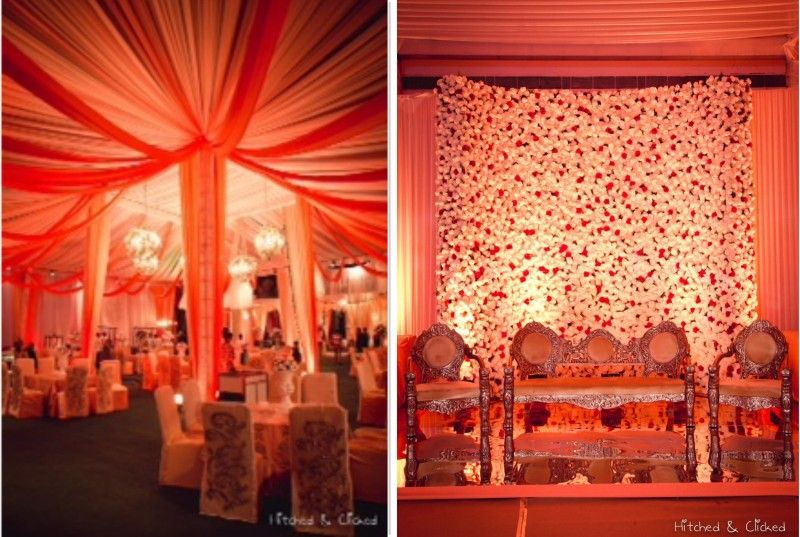 Atisuto Events : Decor budget around Rs 7 Lakh
"We all must have dreamt of a fairytale like wedding as some point in our lives. One such wedding that we styled had all those elements. A bed of white roses, all pastel hues, pretty birdcages, ombre shaded flower décor and a giant size polaroid photobooth!"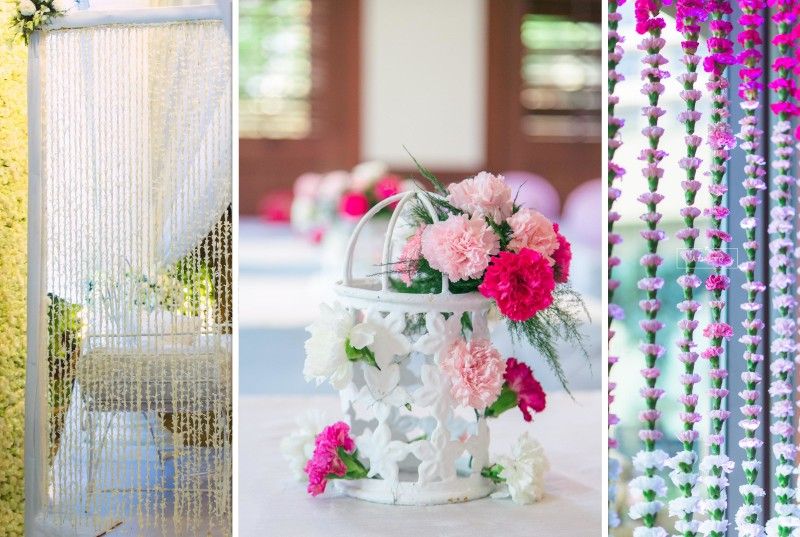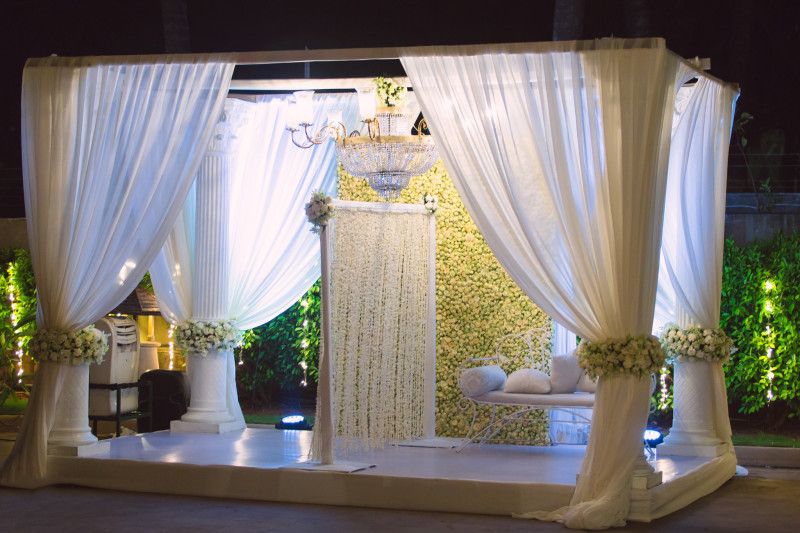 While of course you can see that the weddings with higher decor budgets are evidently more extravagant to look at, decorators these days can pull off an amazing look even with smaller budgets for those who are looking to wrap up the wedding decor within a stipulated amount. So yes, dreams can come true!