Save Or Splurge: Here Is How I Budgeted My Intimate Wedding In The Hills In 15 Lakhs!
BY Sakshi | 17 Sep, 2018 | 2111 views | 6 min read
Where to splurge and what to save up on - that's the biggest question for a bride, isn't it? Because budget is everything, especially when it comes to a wedding. Prioritising is important, you need to weigh every option and you need to make sure you're not overspending or wasting money. That's why this series: Where I Splurged & What I Saved! And telling us her story this time is Real Bride Ankita, who married the love of her life Surya in a pretty wedding in the hills, shot by Beginnings For You★ 5 . So here's her story in her own words!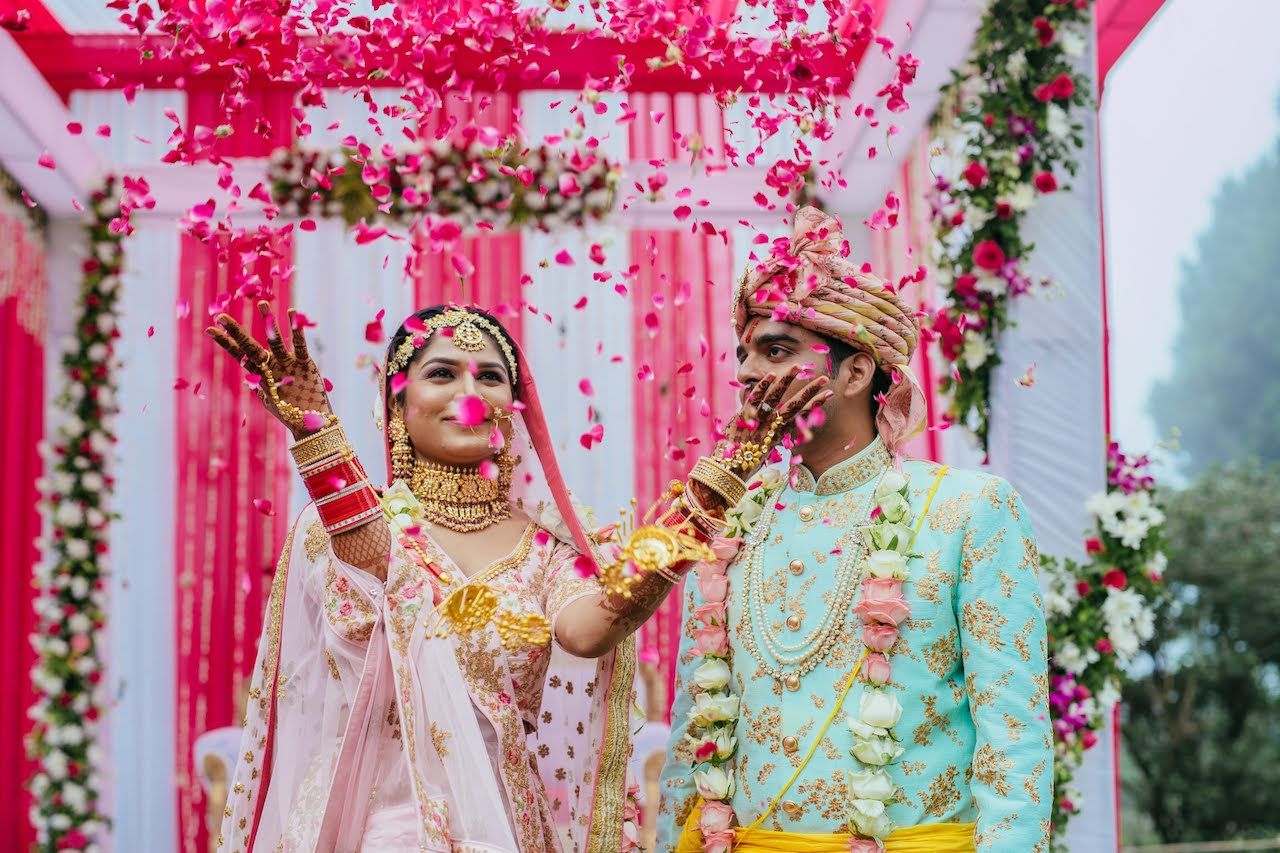 What was the wedding budget?
Whole budget for two days was around 15 Lakhs. This includes venue + travel + catering + decor + photography + cinematography + outfits for two days.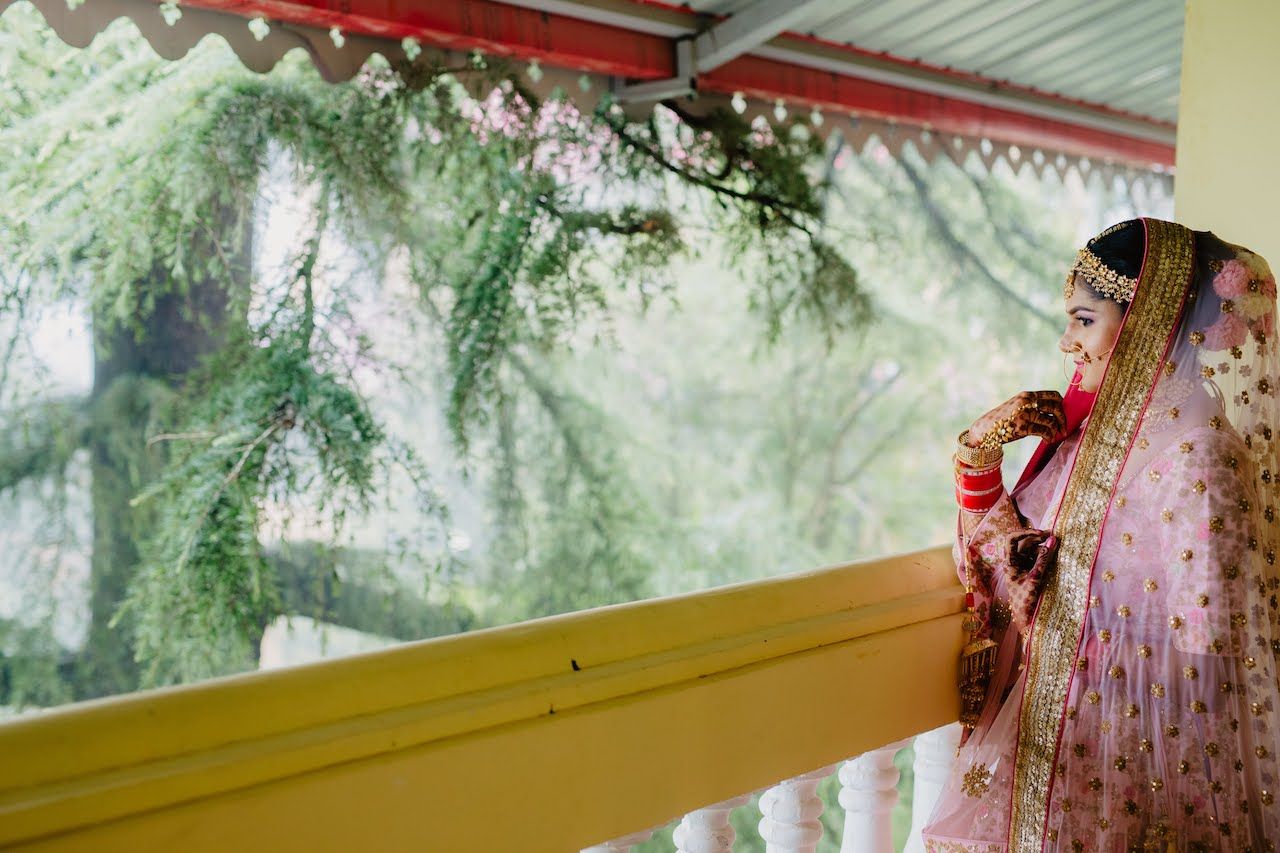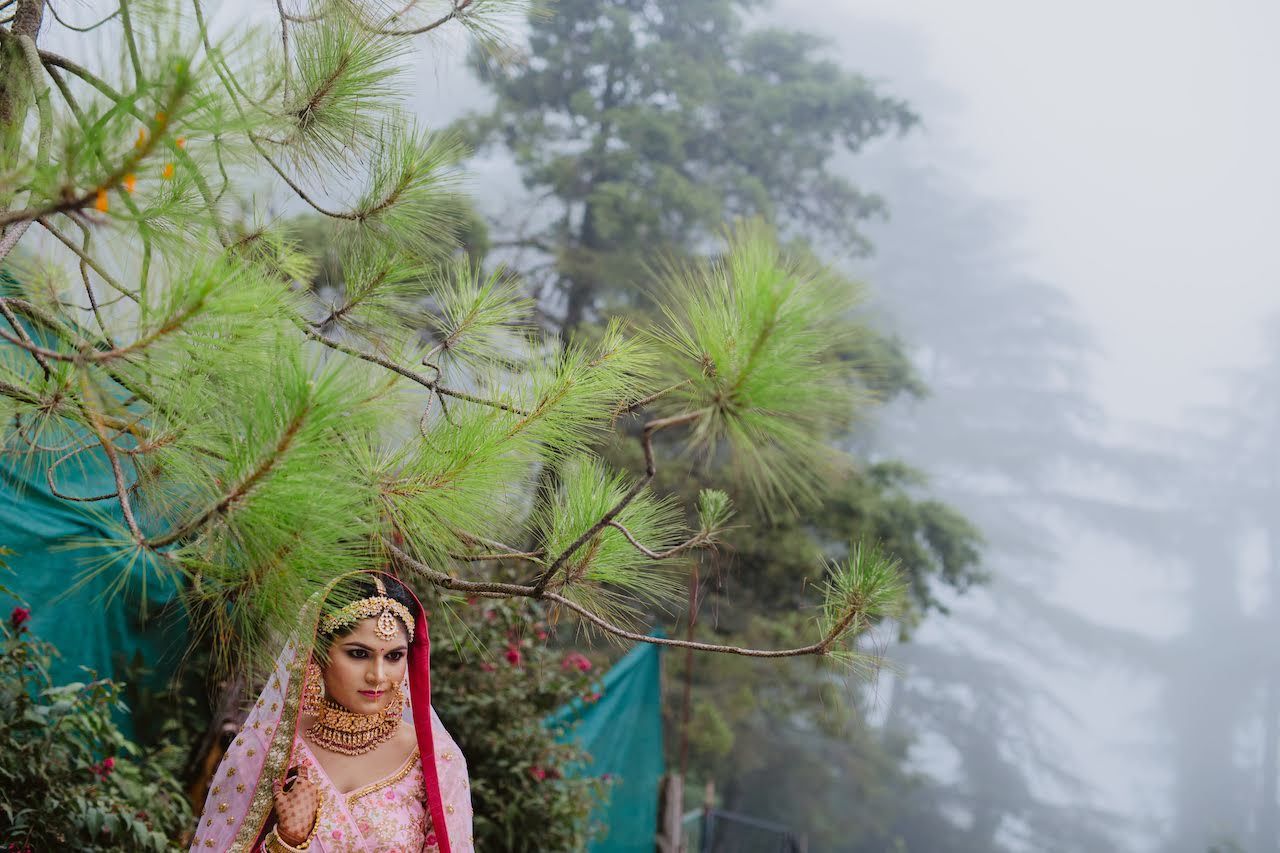 Who paid for the wedding? 
It was mostly split between both the families and us. The major heads like venue, catering, photography and videography was split between both the families. We as a couple took up the charge for personal expenditures like adding tiny stuff to the bridal trousseau, cool jewellery, some of the wedding outfits and taking care of our friends who were travelling for the wedding.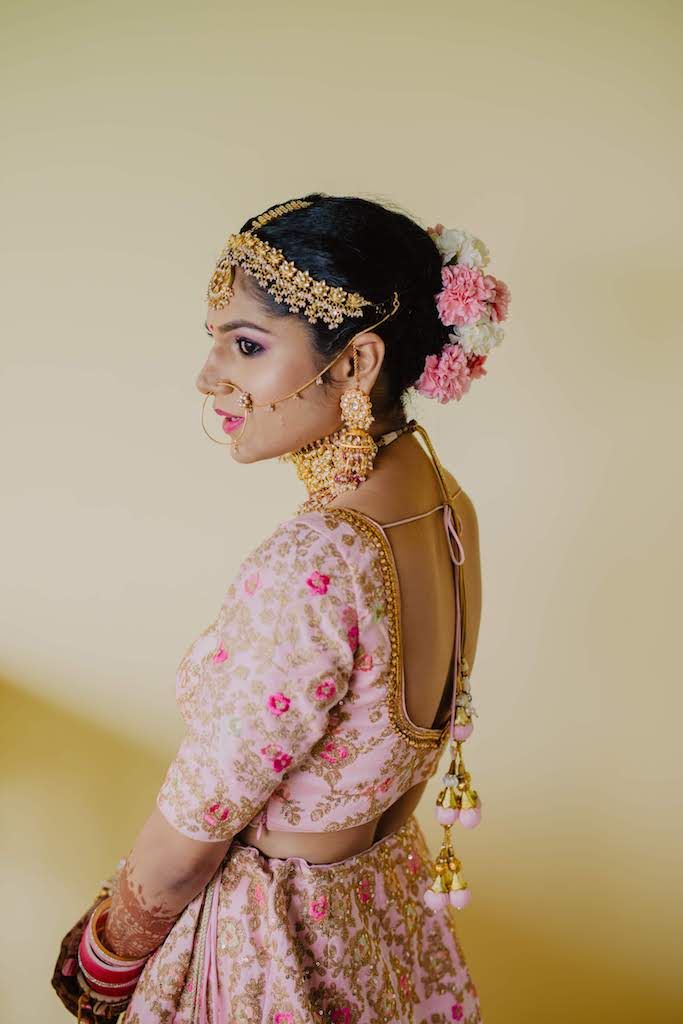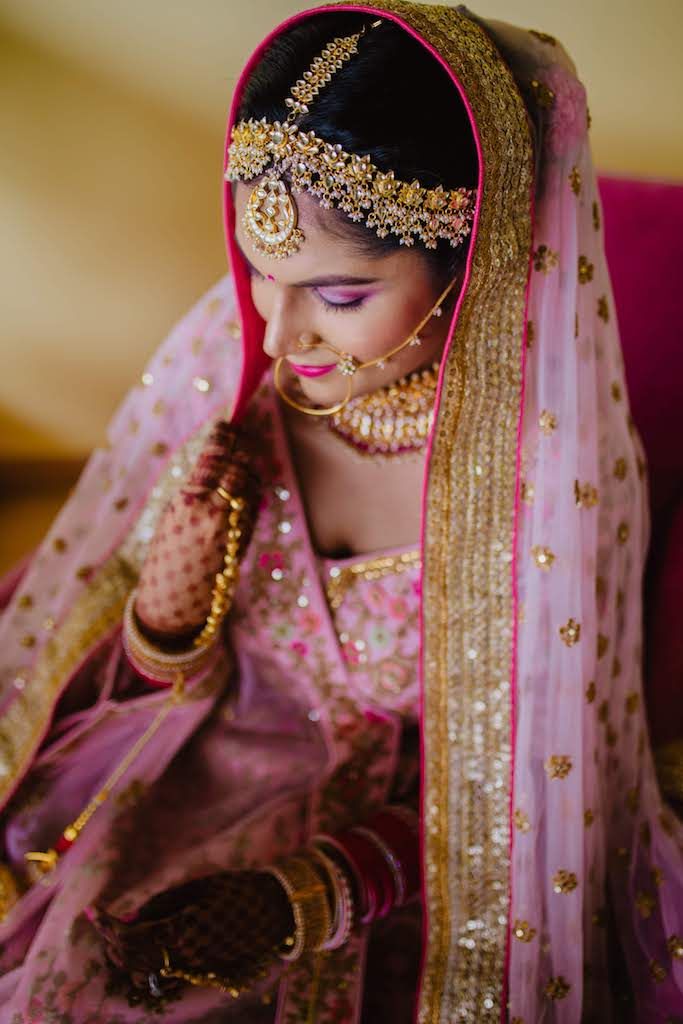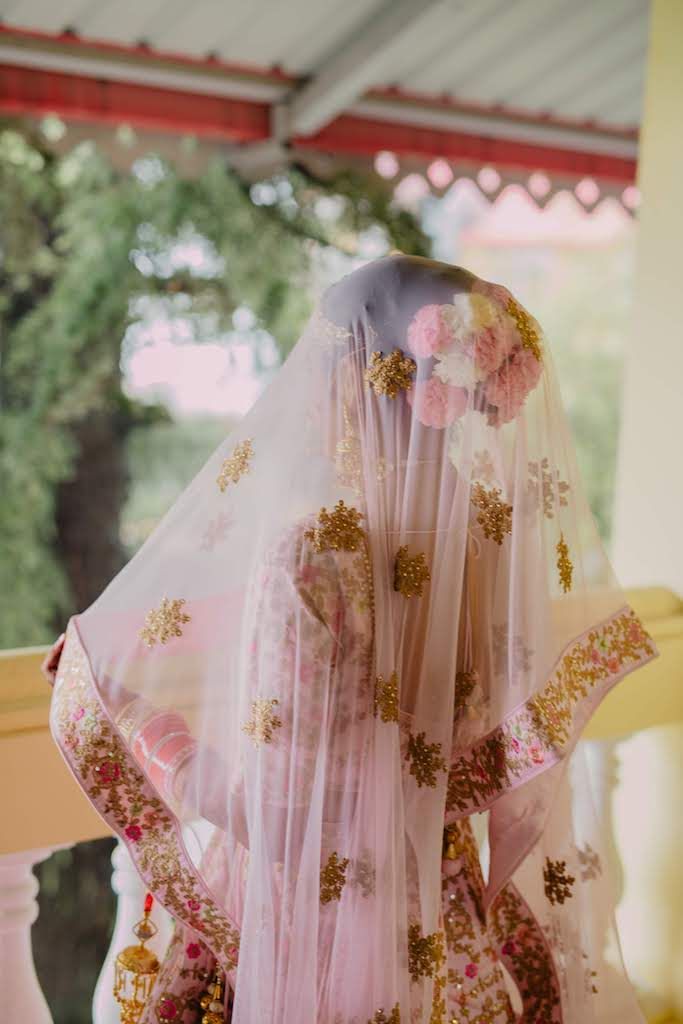 What all did you Splurge on, and where all did you Save?
Venue 
We found our dream venue in our dream destination (50% Spend) - cut down on the guest list and made it to the people that actually counted the most to us (50% Splurge)
The first thing we wanted to look out for was the venue and then the second thing was to plan things around a day wedding with just close friends and family. Planning a day wedding was indeed the top of the mind requirement for us, reason... the range of colors and decor elements we could go for and any day better pictures :-) The month of July was decided as the wedding month and after checking the holy star alignments by our Pandit ji, 11th July was the destined date for us to get married. Since we both hail from Lucknow, a summer day wedding with a scenic backdrop in July...seemed a little impractical. So off to the hills it was!
We finalized Mussourie (proximity to Lucknow and connectivity...perfect). And while venue scouting we reached the Kasmanda Palace, we knew this is it! 29 rooms, a historic background and the lush green landscape all of it matched with our idea of a vintage themed wedding. All in our budget, coz our idea was clear to have an intimate wedding and we actually needed just like this to cater to our requirement. Lucky in love all ready!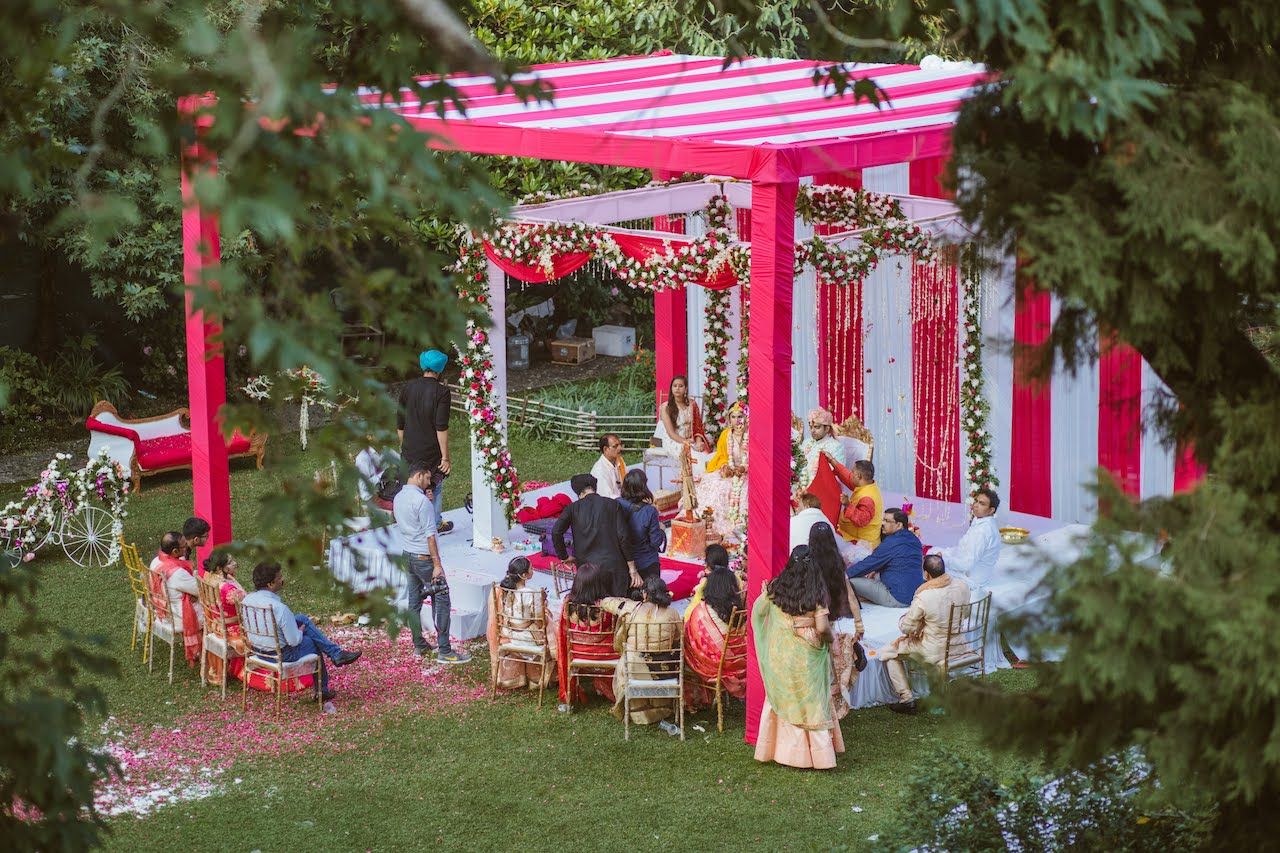 Decor
We pick and chose elements for the decor. This could be a 40% spend...60% splurge.
Though DIY sounds like a good plan, but who has the time to do it. We contacted a Dehradun-based event management company, the Eventalist for décor and catering and told him about our requirement and our budget. We just wanted to get cracking with the colors that would match with our outfits for the big day.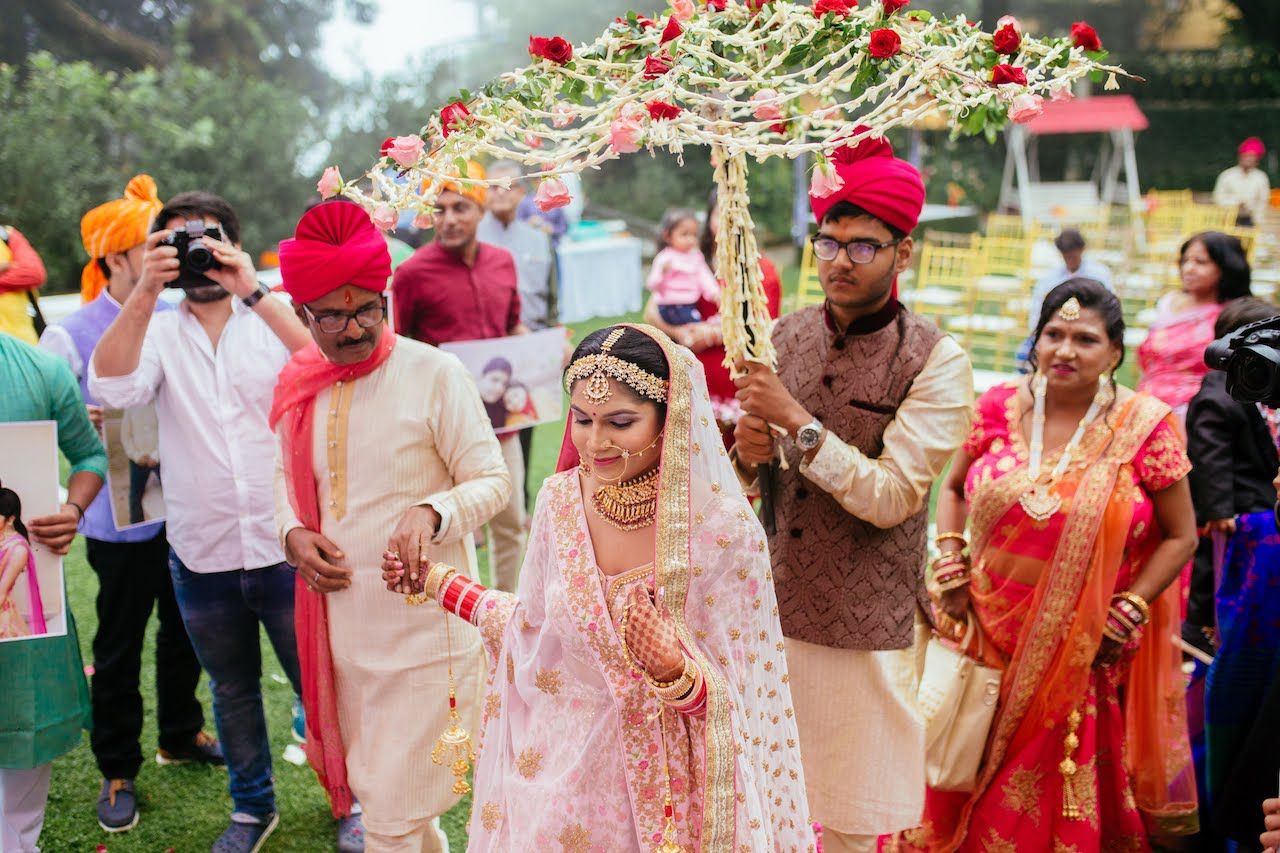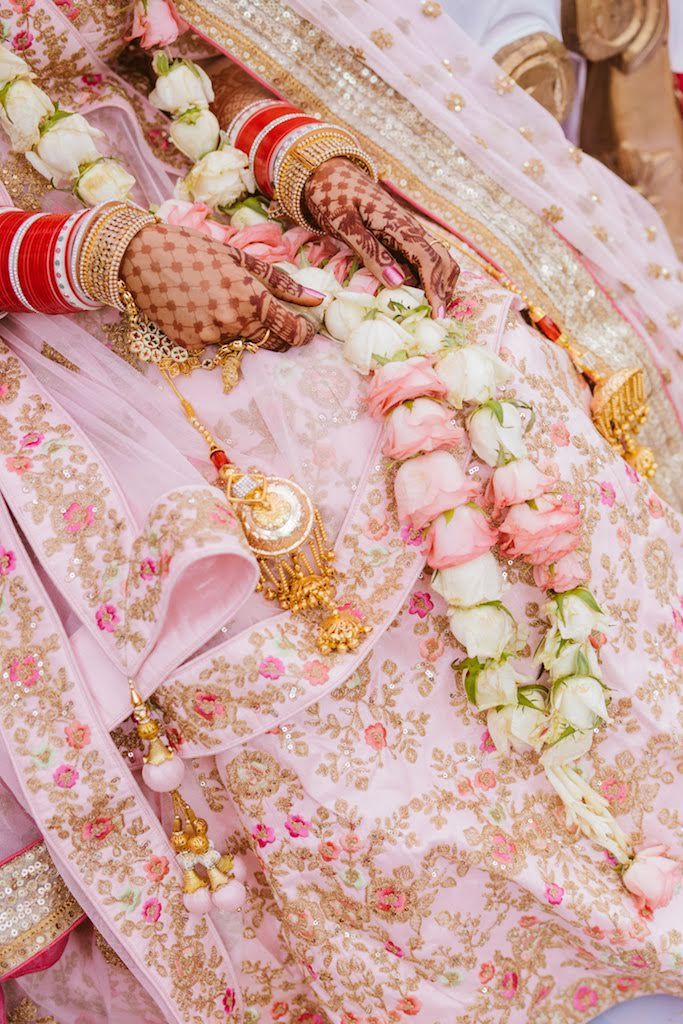 Photography
This was a totally no compromise item. We went with someone we related the most with. Got better budget-friendly quotes as well, but somehow there was something missing. 
That is when Simran happened. I contacted her through Instagram; just from the very beginning her response was prompt and apt. I loved Simran's work and always wanted her to capture our wedding. She was the most positive and adaptive person in our entire team (which is really important considering the last minute madness weddings are packaged with). She is a hard-worker and delivers what she commits to. Apart from being a great photographer she is also a good person. We had Safarnama Films for cinematography, also they gave us a beautiful same-day edit trailer just after one day which we played at the reception.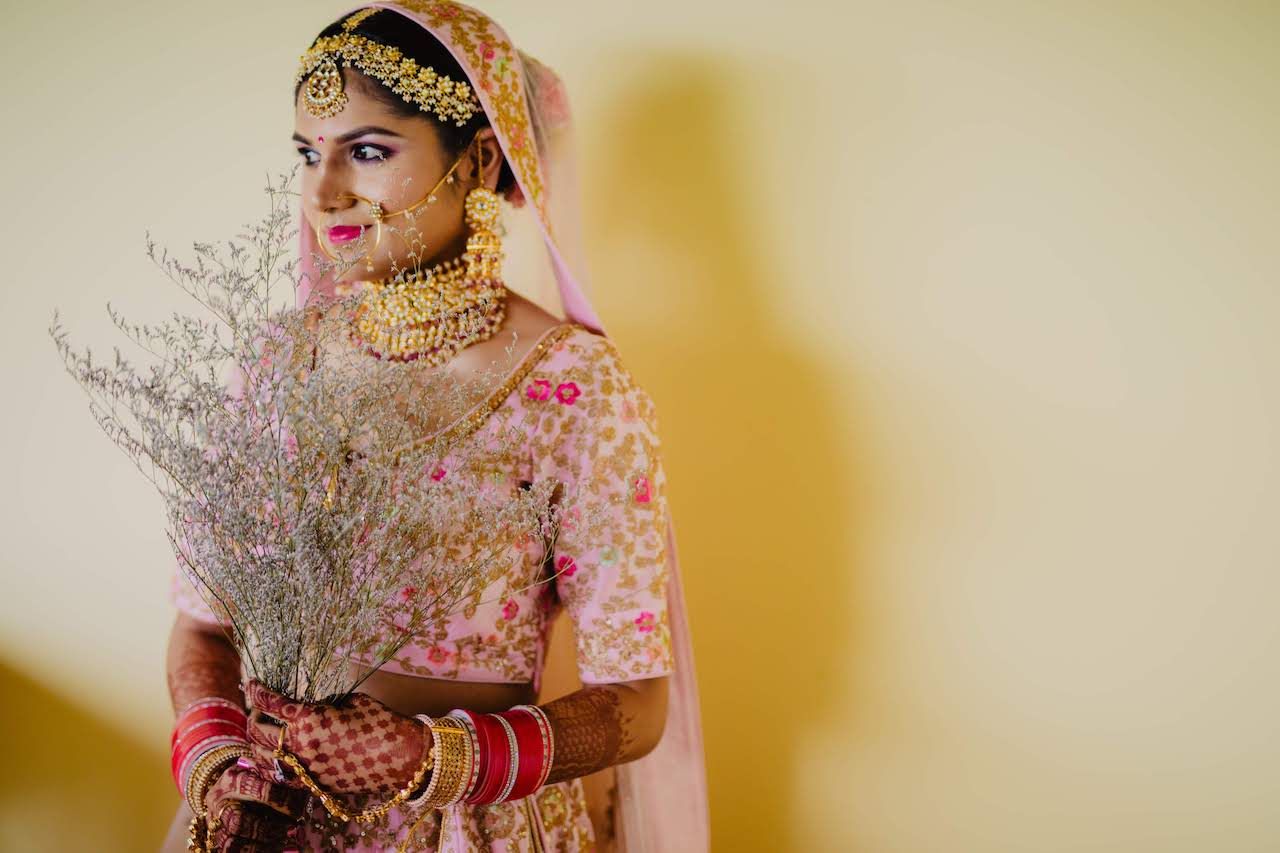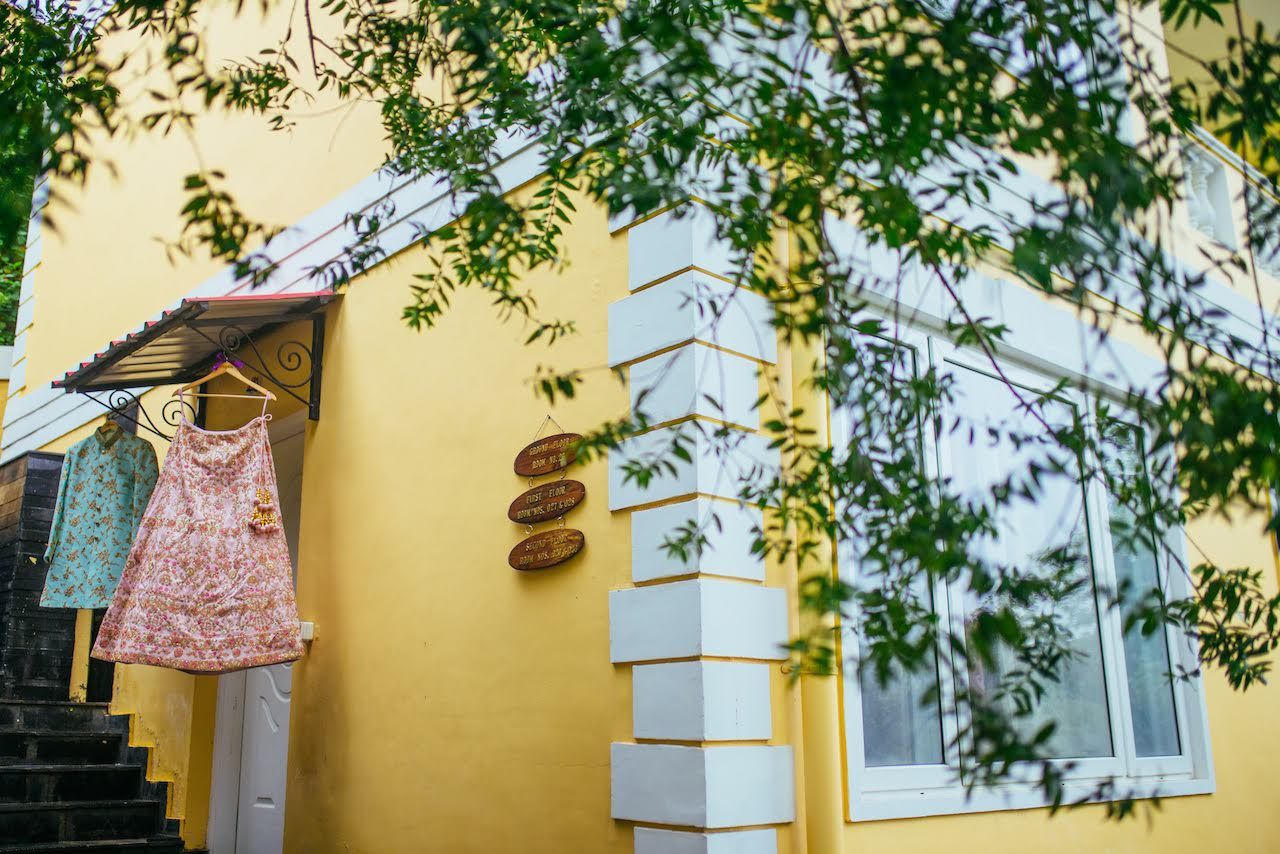 Outfits
We got our dream outfits while saving on them. We opted for budget-friendly stores that were ready for customisation. Definitely lesser than 50k! 
While deciding for outfits for the big day, we started with "let's not go for any big label names". No harm there, but we were sure that we actually did not have a lakh or two each to spend only on our outfits. So we decided on a color scheme, that was pastel- definitely pink for me, Surya's outfit just got decided once my lehenga was half-way through. Ladies first you see! 

I totally customized my lehenga from scratch- the colours, type of embroidery, double dupatta- everything. And the credit of making it as I wanted goes to Mr. Bharat from Kalakruti Designs. His sherwani was rather easy pick that after various visits to Santacruz, one day we just saw the perfect colour with perfect embroidery at Bawaree, Santa Cruz. My Reception Lehenga was by Twisted Threads.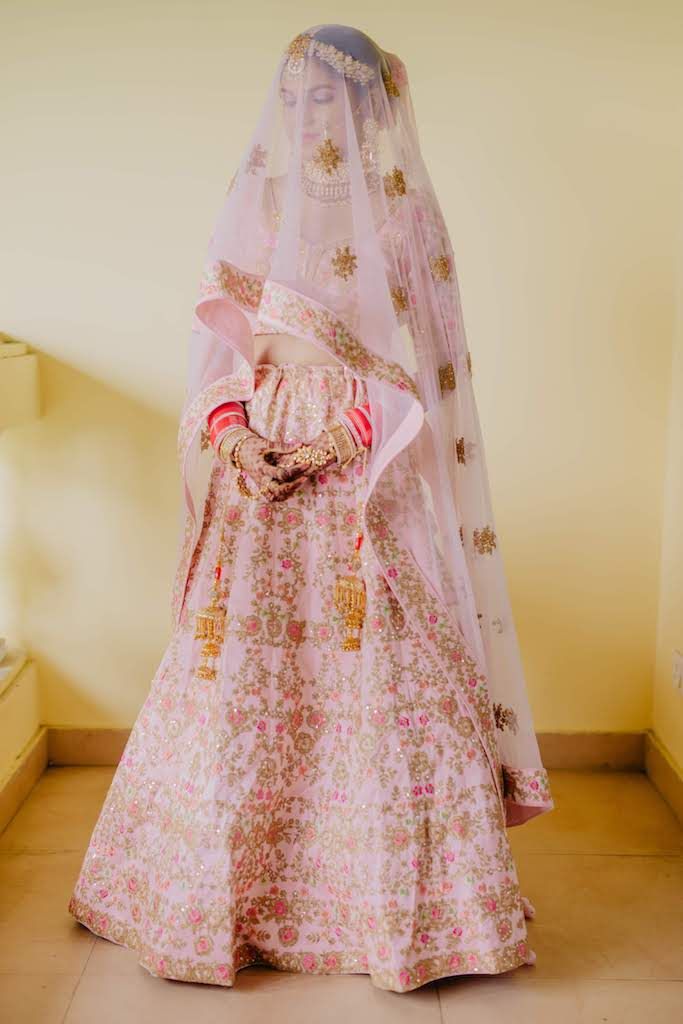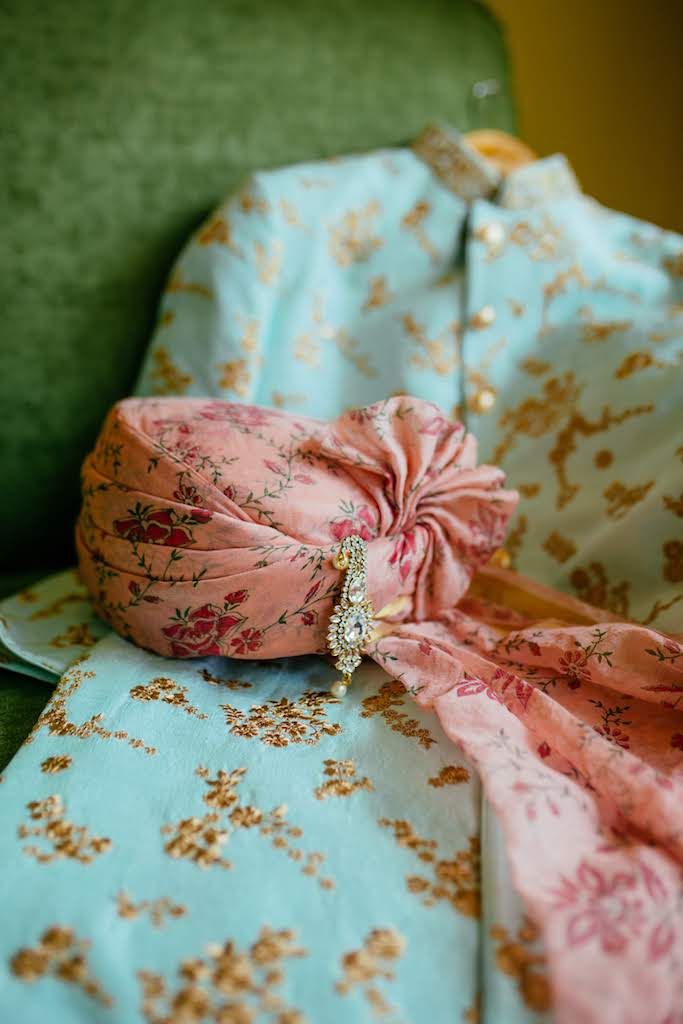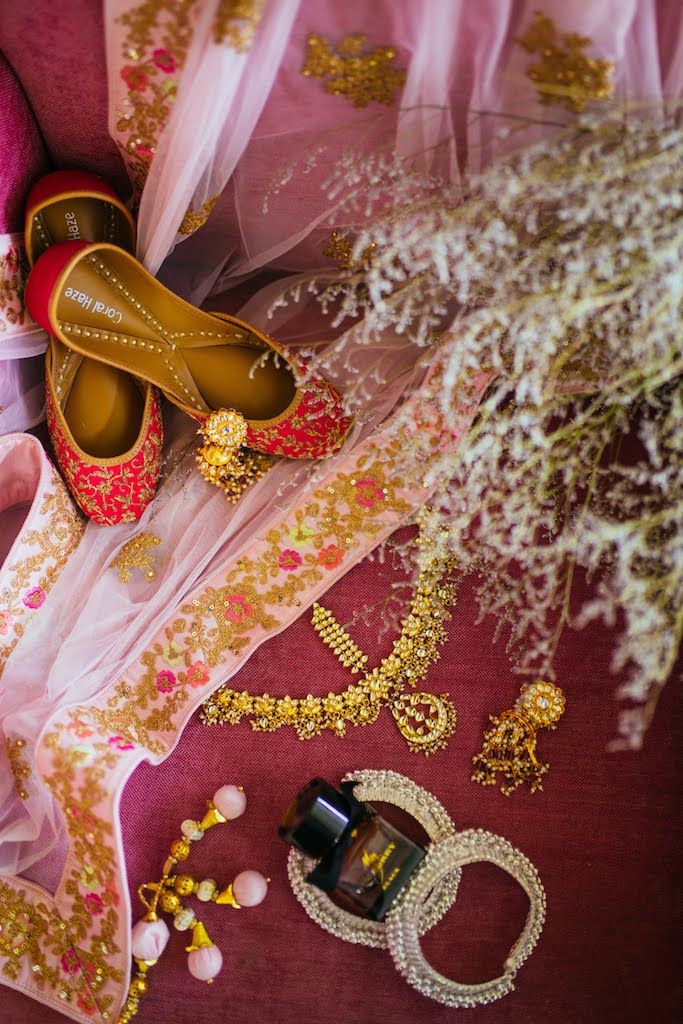 What were the small things that helped bring down the budget?
Make a list. It works and makes you stay focused as to what all needs to be done. You'll get a very fair idea where is the spending happening. 
Cut down on the guest list. As much as this would be painful for you and your parents mostly, this is one of the biggest elements that will help in bringing things to order. 
Do some background reference checks with all the people who get you on board for your big day. This will help you to be ready for what's on board finally. In our case, the venue Kasmanda palace was beautiful, but they lacked any defined wedding packages which resulted in last minute increase in costs and the owner was very rigid with everything. Eventalist is an event management company and not a wedding planner (that was the reason they gave us for all the decor delays in bringing everything to shape). 
Some sort of weather hazard options should be discussed as a very probable option. There were lots of adversities from the day one due to heavy rainfall and there was no indoor venue, nor was there any respite from the hotel or planning team. 
Finally, there are some elements in the wedding plannings that will have so many options with respect to the quality and pricing. In your heart you'll always find a connect with what you want. Just go with that option. You'll be so relieved and happy once everything is done!