Save Or Splurge: How I Budgeted My North-South Wedding In Goa In Only 12 Lakhs!
BY Sakshi | 02 Aug, 2019 | 9259 views | 4 min read
When we featured Rakshitha and Pushkar's real wedding on the blog, there were a lot of things that were inspirational for us- not only was it a pretty North-South fusion wedding in Goa, but it had only 80 guests and the bride and groom shared the finances with their parents and managed to do it all in a very very impressive budget! So we asked Rakshitha to spill the beans on how she managed it- what she saved on and what she splurged on, to give all those brides-to-be out there planning their own budget destination weddings some inspiration!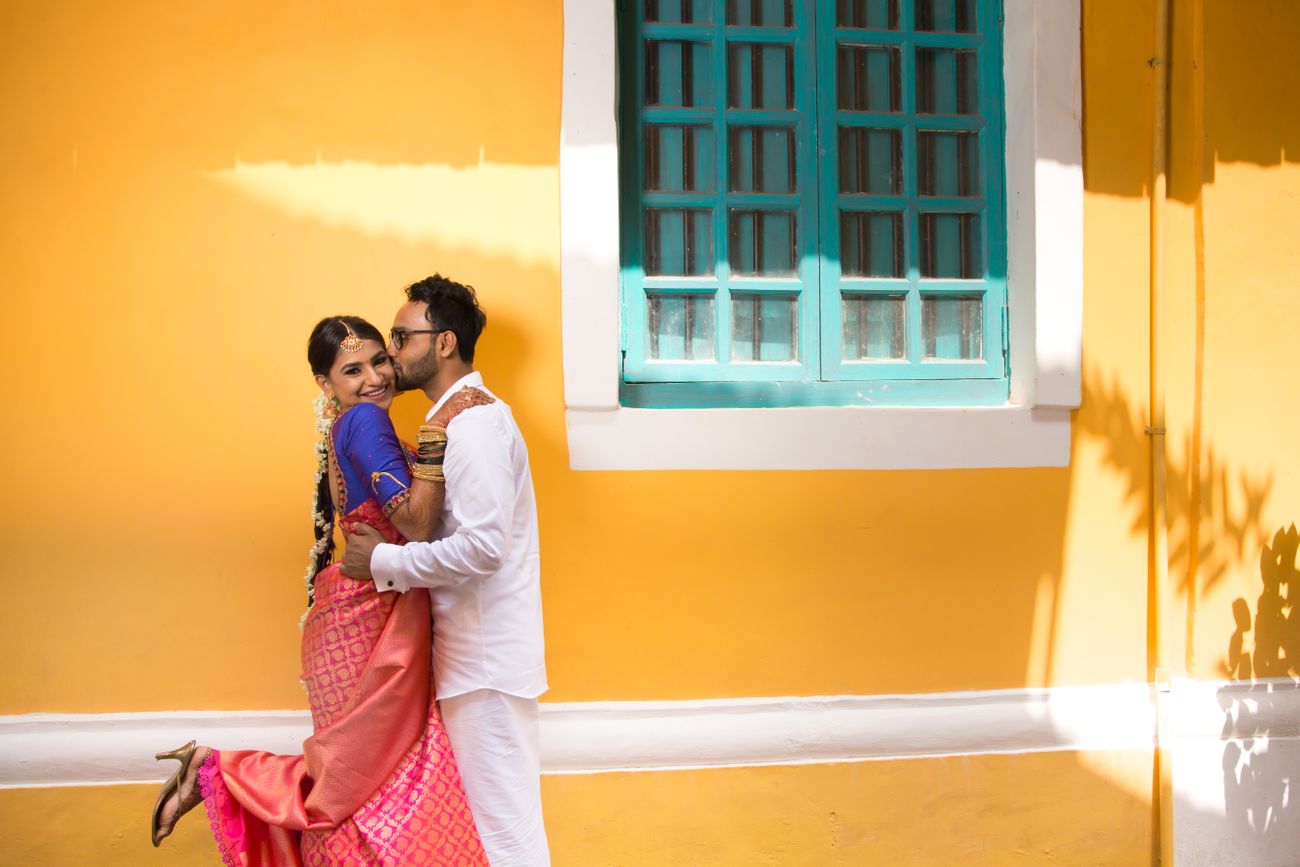 What was the wedding budget?
The budget for the whole wedding came up to 10 Lakhs - 12 Lakhs, including jewellery, outfits, food, venue, guest accommodation and transport!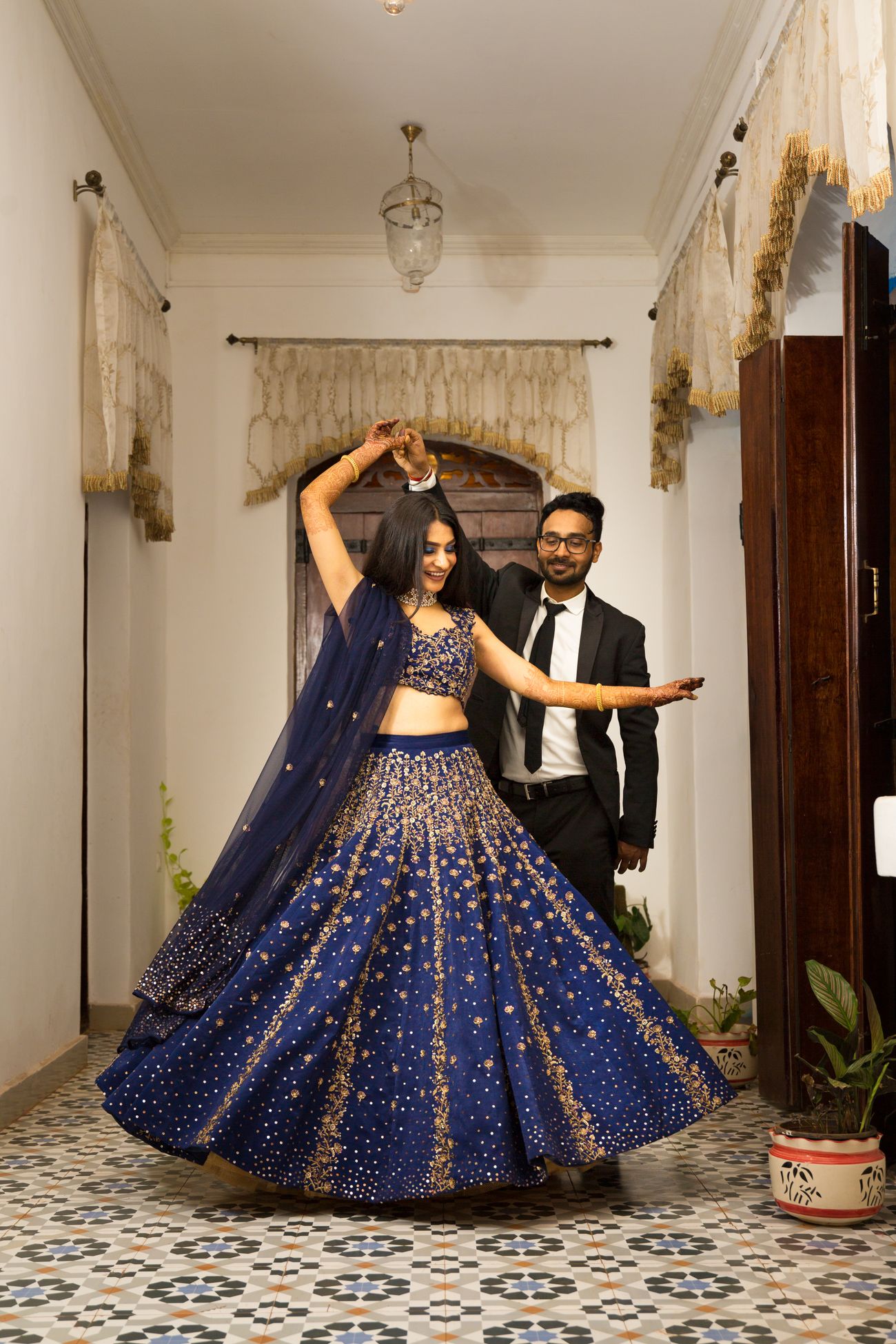 Who paid for the wedding? 
My fiancé and I funded our entire wedding since I had no sources from home after losing my father recently. We wanted to have a very small wedding where only 80 people attended from both sides, the ones who really knew who we are, how we met and who were genuinely happy that we were getting married. 
While the venue was paid for by my mother, I paid for the Sangeet & the outfits. My father-in-law paid for the wedding outfits and the South Indian wedding jewellery was also something my mother took care of, while I paid for the other jewellery. I also paid for my MUA and some other miscellaneous wedding expenses were taken care of my my husband and I.
Splurge: Venue

We splurged on the venue a bit, to save on decor. We chose a to get married in a vintage luxury villa in South Goa, 2 reasons why I chose this place- to save on decor & second reason- a decade long love story should certainly have a happy ending in a vintage & very well preserved property made with love. The villa accommodated only 25 people. So, we stayed in the villas and had our wedding in the lawns. There were two villas and both the bride and groom's family lived in each. It was like a wedding happening in our own backyard. Everyone were chilling, no pressure, no outsides at all. The entire property was booked for us. The guests stayed in the nearby hotels. 
Splurge: Outfits
We splurged on our outfits since I wanted to have my princess moment (affordable- a dreamy dress over a place for a wedding).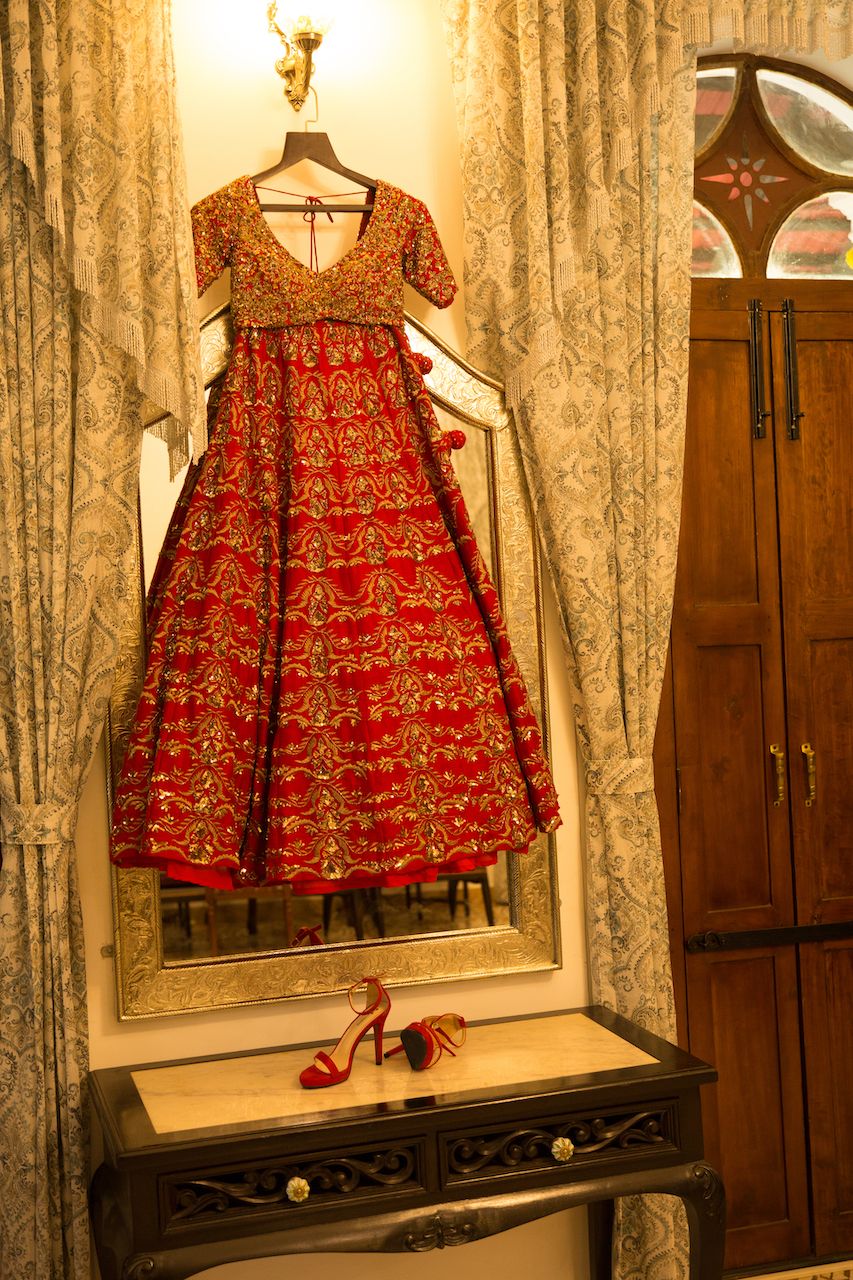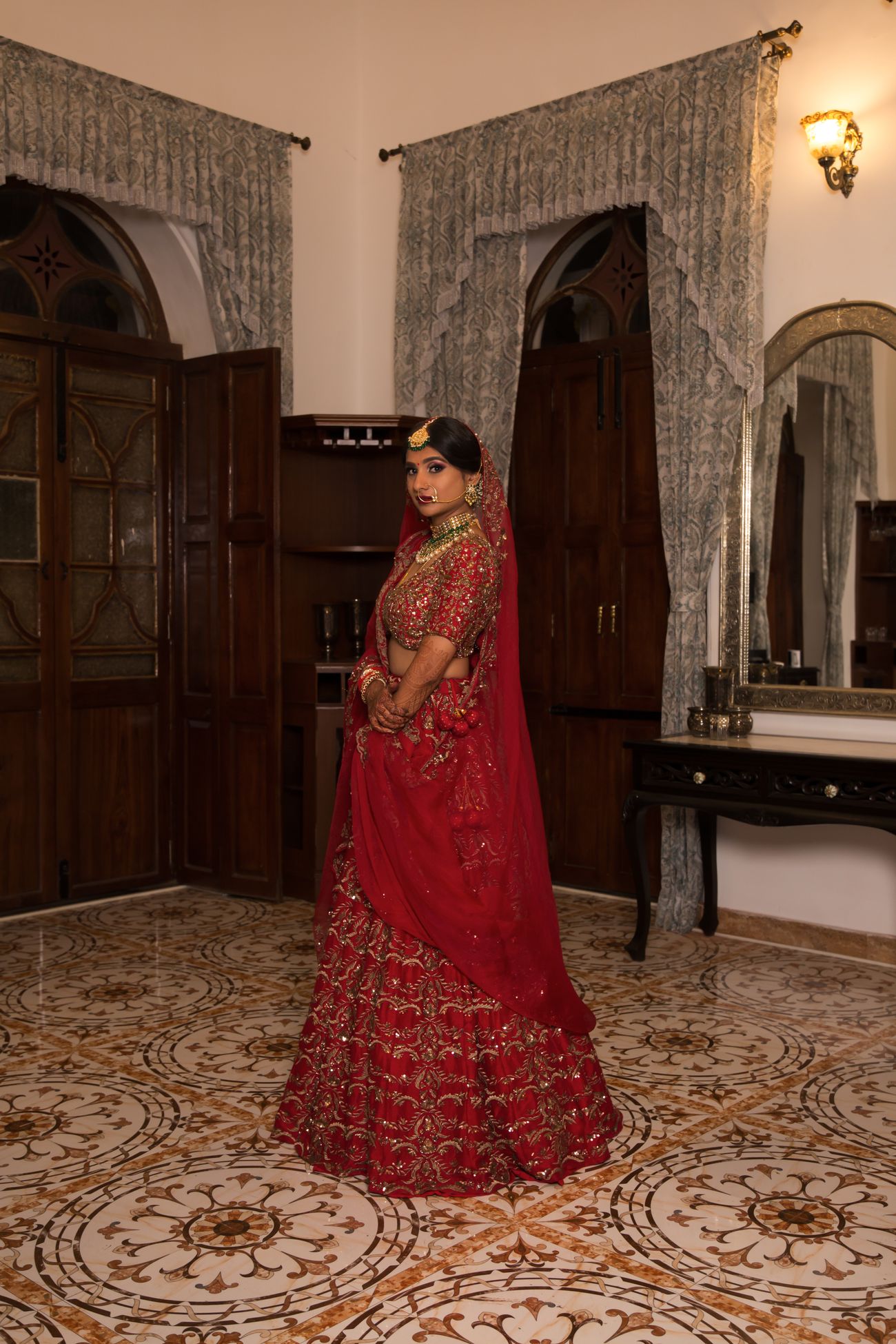 My wedding outfit was a red bridal lehenga from Astha Narang★ 4.1 , and cost us INR 95,000.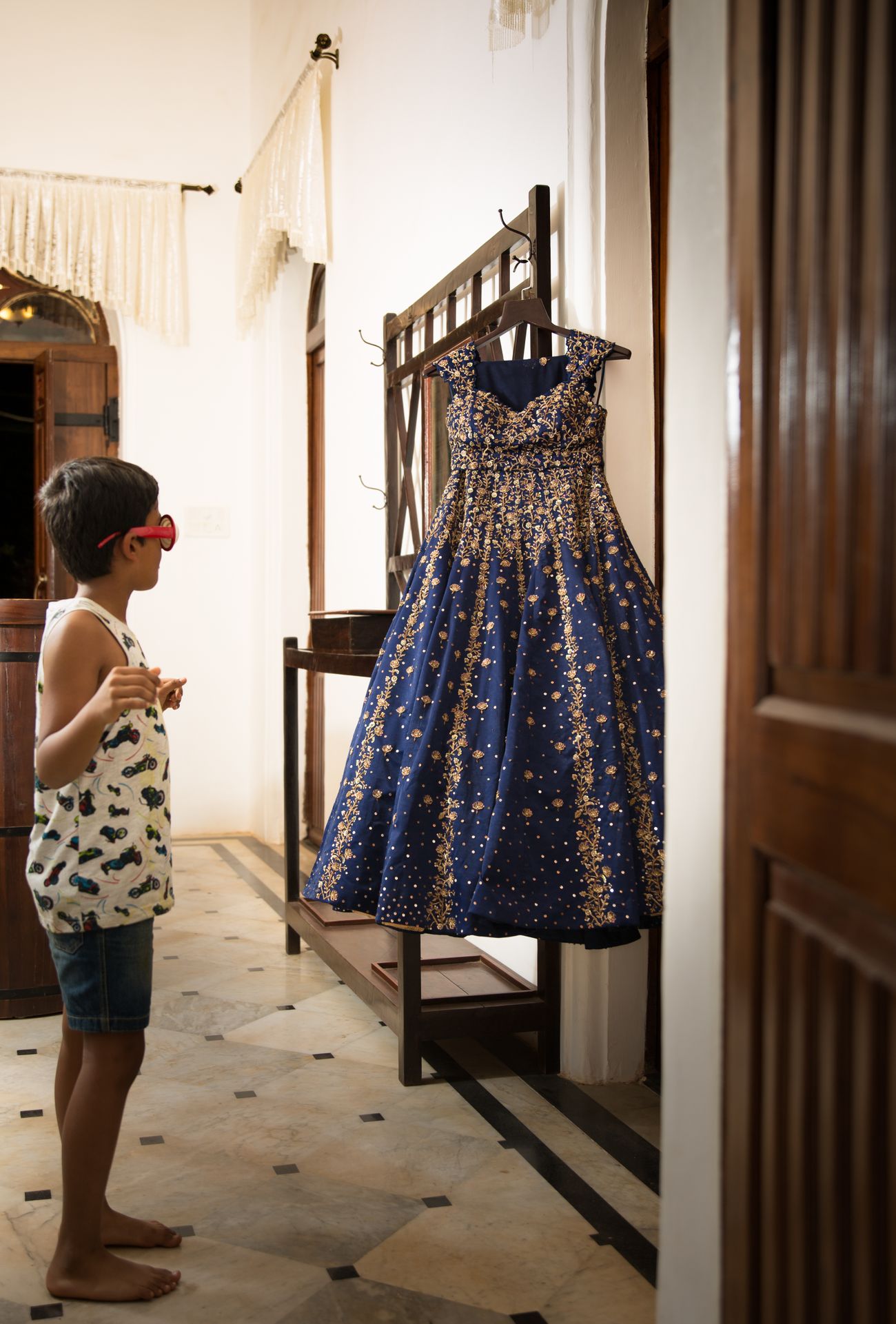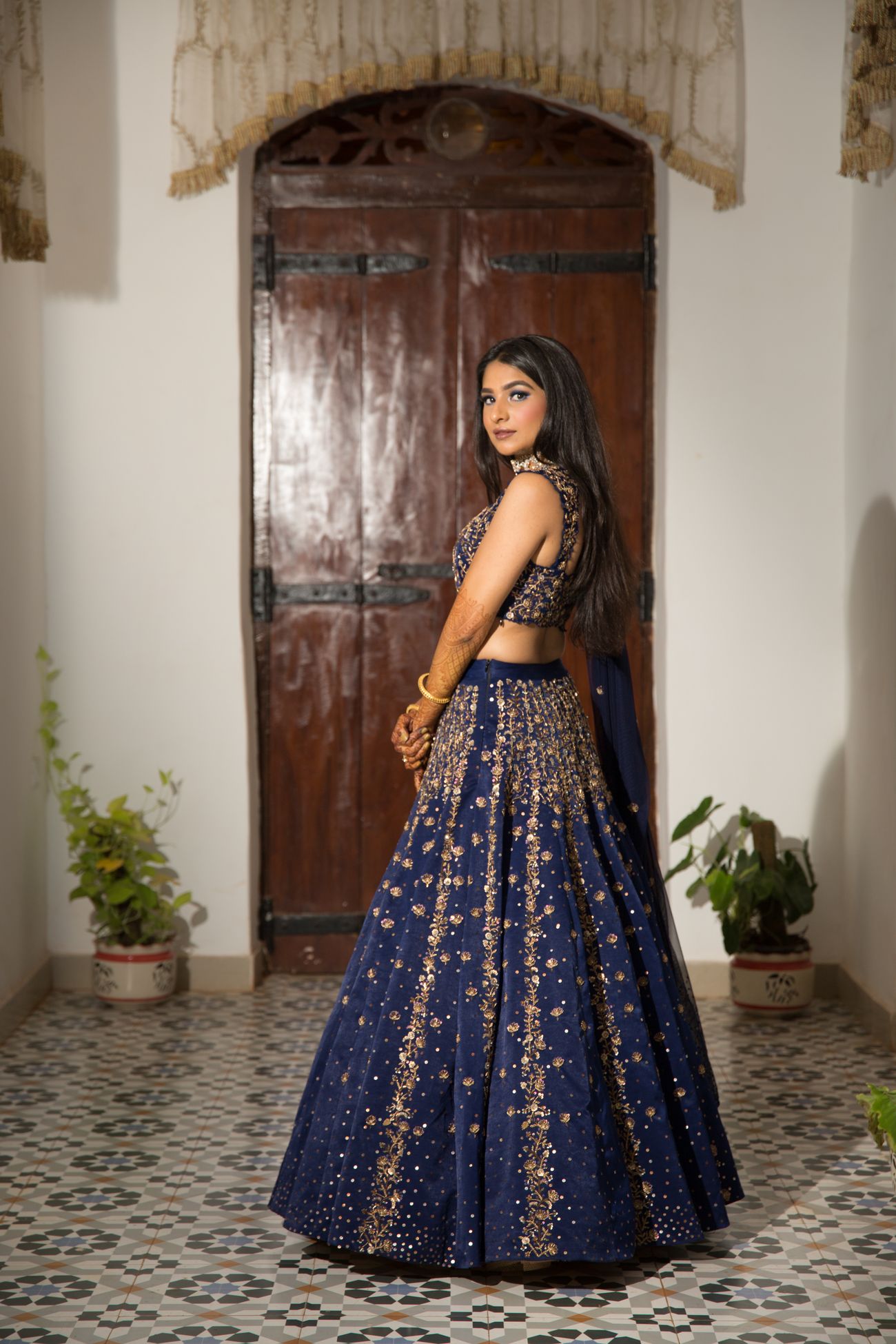 My Sangeet outfit was from Rianta's★ 4.6 , and cost me INR 48,000.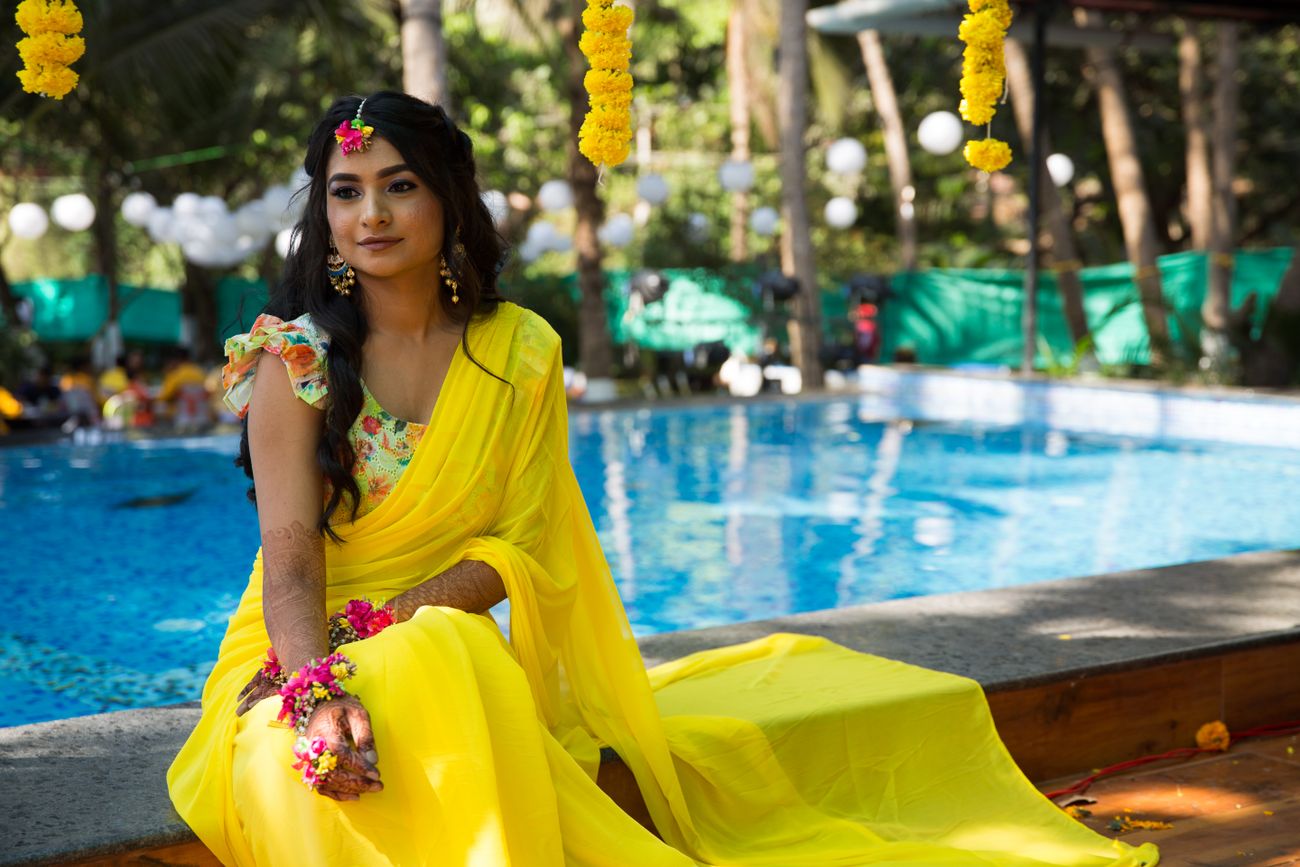 My Haldi outfit was self designed, costing me INR 4,000.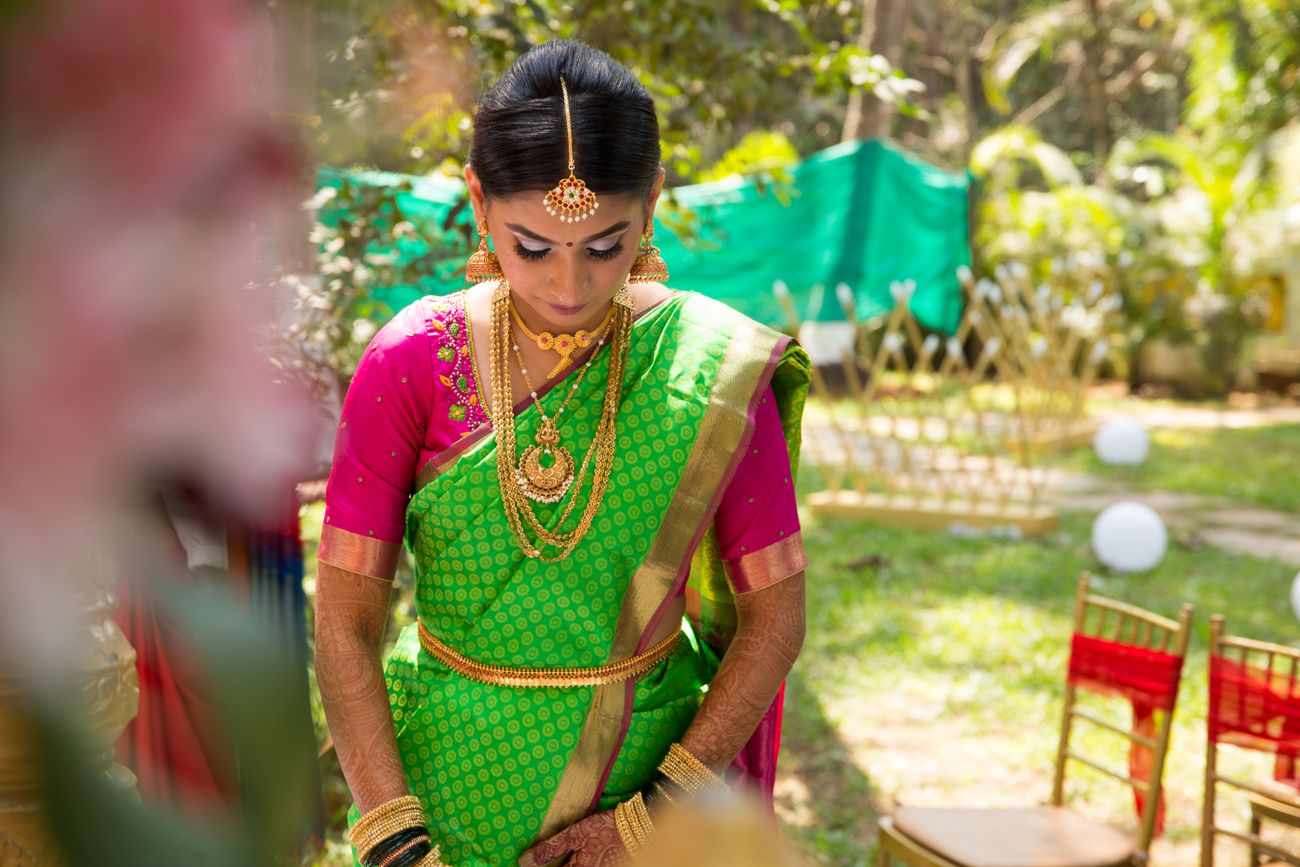 The South Indian wedding saree- the Kanchivaram was from Angadi Silks ★ 4.8 for INR 47,000. 
Save: Decor
We saved on decor by choosing a beautiful property dint require extra decor to make it look beautiful, we only had them play around with lights and marigold flowers. 
Save: Headcount 
I wanted to have a very intimate wedding with immediate family and close friends only. We saved big time by keep our gust list short (80 pax).
Save: Guest accommodation
We also saved a lot on guest accomodations- we had them stay in Dempo River Sal, got the best deal from Treebo (should definitely consider), the hotel had a harbour view with excellent service (3 star hotel).
Save: Catering
We also got lucky in finding the best caterer through WedMeGood, bingo- saved again, way too less than what we planned to spend.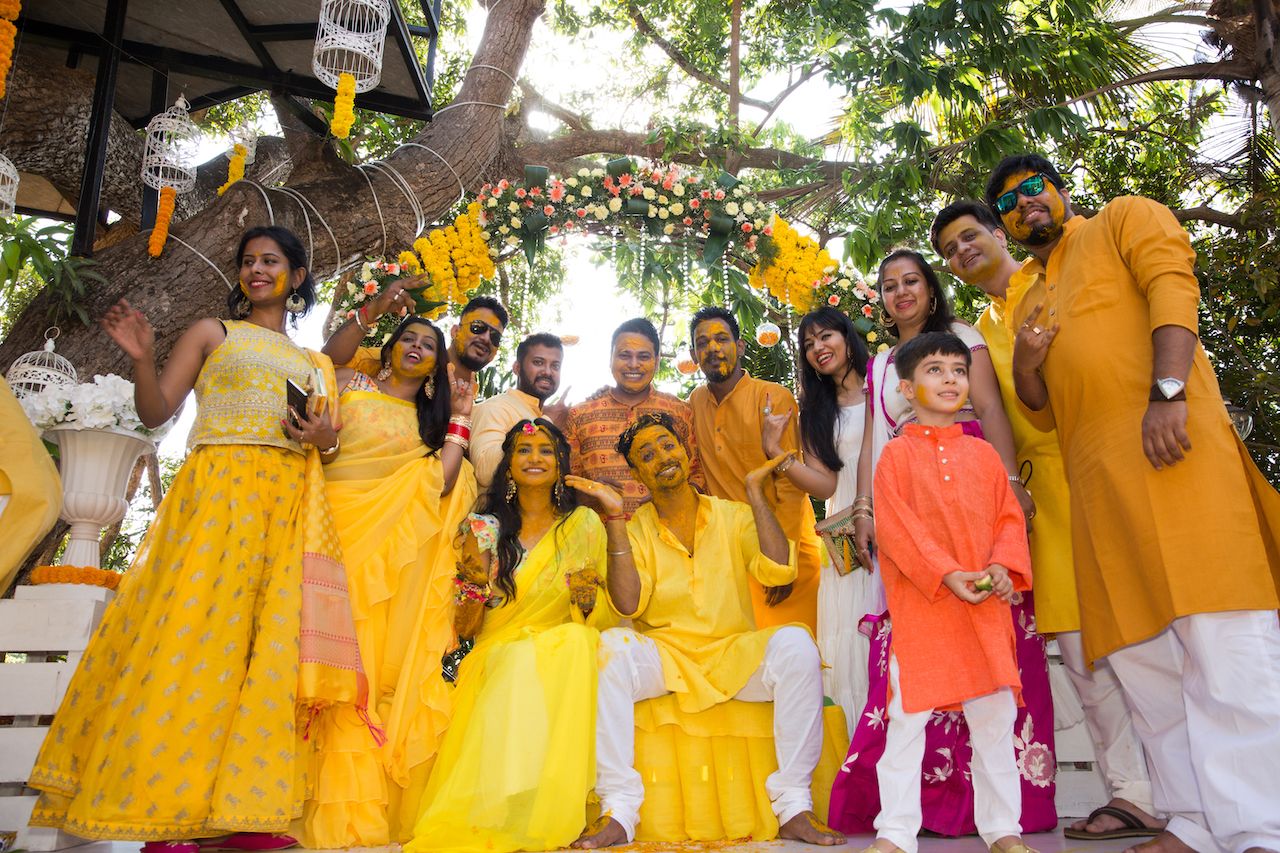 Tips for other brides planning a budget wedding...
Planning a destination wedding without any local help is impossible. WedMeGood reviews and vendors can help you with this. Honestly I didn't even try looking for other apps like WedMeGood, it was my first choice & I stuck with it.
Compare deals on WedMeGood. I had a last moment situation where one of my vendors backed out, and we had WedMeGood which saved us from the big disaster. 
ALSO READ: Here's How This Bride Pulled Off Her Goa Wedding In A Budget Of 6 Lakhs!