Should You Pick Out Your Own Engagement Ring?
BY Sakshi | 01 Feb, 2018 | 100 views | 3 min read
So what is this one? A "do" or a "don't"? I know secretly this is something we all want to do- especially if your boy's taste and yours do not match when it comes to girly things. Hell, every girl has a different taste when it comes to these! I mean, it has to be on YOUR finger for the rest of your life (hopefully :P), but the amount of pressure for your future fiancé to get that 'perfect' engagement ring can be a bit daunting.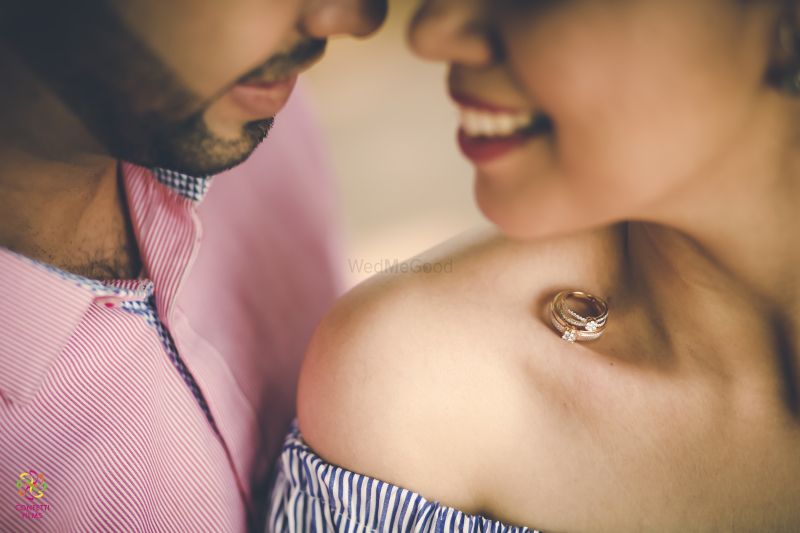 Image via Confetti Films
If you go by romance novels, movies and tradition, then the engagement is expected to be a grand gesture of love, with the man going down on one knee, popping the big question as you squeal and scream yes. While this is something that's special, the situation involves him picking out the engagement ring, which might be a pleasant or not so pleasant surprise for you unlike the proposal. 
But it's 2018, and women seem more liberated when it comes to engagement rings with some of them even going as far as going dutch on the ring and splitting the cost. Others go through more subtle things like hinting directly, through a friend or a sibling or maybe even suggesting to go ring shopping together. So while each case is different, we will refrain from saying a yes or a no to this one, but weigh the pros and cons so you can make a decision for yourself!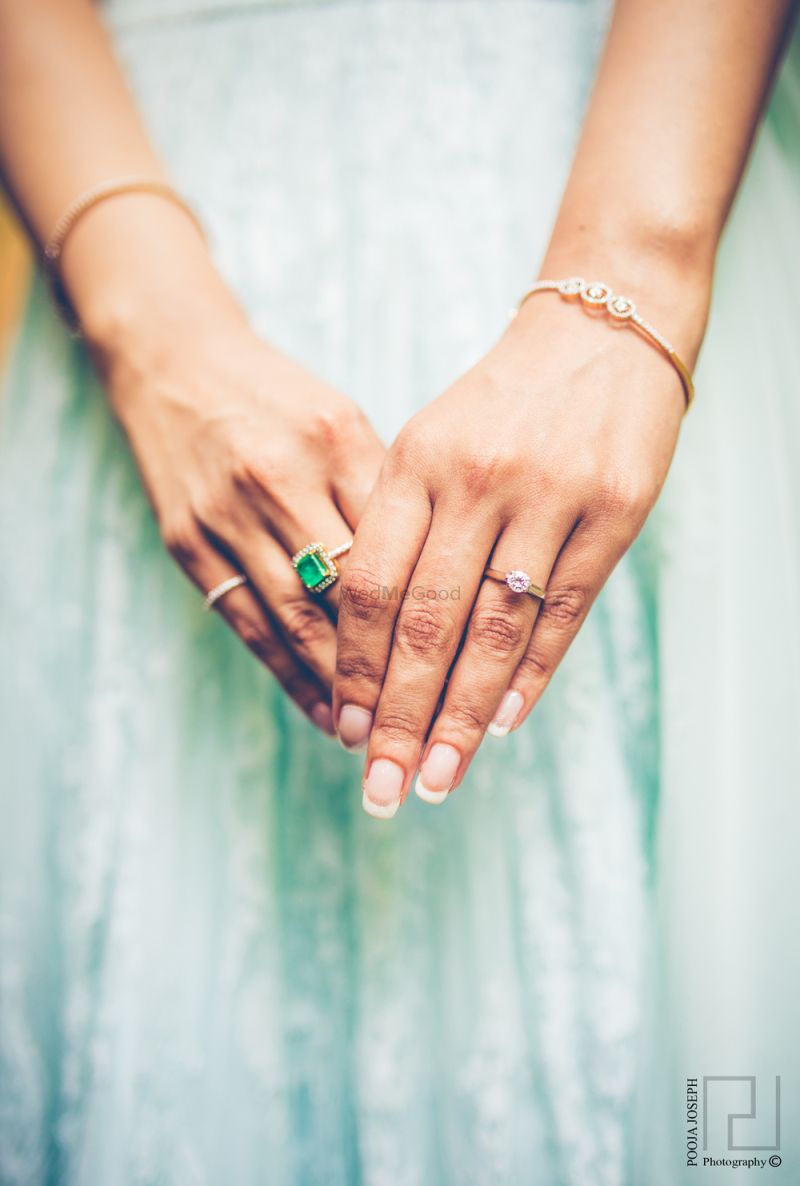 Image via Raaga & Paul (Kerala)
Pros of Picking Out Your Own Ring
You get the ring which is exactly of your choice!
You might figure that you like something else more than the ring you always wanted.
Takes the pressure off your guy. Makes the experience less stressful for him.
It's one of your first big decisions you're gonna make together! 
He will understand your style and choice, which is good for future reference, isn't it?
Cons of Picking Out Your Own Ring
There is no element of surprise- might take away some of the romance and magic associated with a surprise proposal!
The budget can become a huge factor. You like a ring that's way out of budget- now that could get uncomfortable or embarrassing right?
You KNOW how much your ring cost. Or for that matter, how much he's willing to spend on it. You might not like it if the number is not big.
The process might not seem as personal- so the charm of getting a surprise gift is to realise the thought process and effort behind it. That goes when you pick your engagement ring.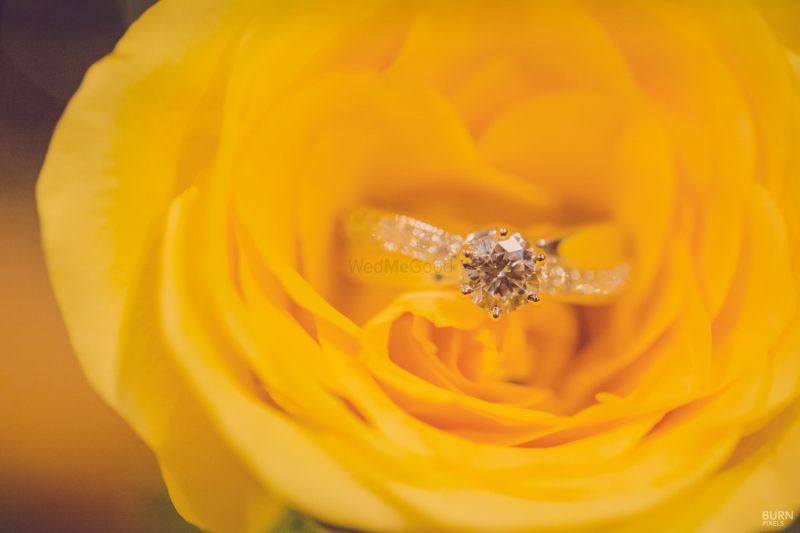 Image via Burn Pixels Photography
In Conclusion 
So in conclusion, we'd like to say that the decision to pick out your own engagement ring differs from couple to couple. If you're the kind of practical couple that makes big purchases after a discussion and want the other person to get exactly what they want, then go shopping together. Another thing that matters is how big a deal is the 'ring of your dreams' for you. If it is that important, then we suggest that you shop for it together. If that's a non-issue and you like the element of surprise, then avoid broaching the subject and wait for that grand gesture of love :)
So what are your thoughts on the topic? Share them in the comments!