Small Little Bridal Hacks That Can Make A Big Difference If You Know Them!
BY Sakshi | 21 Sep, 2022 | 1419 views | 3 min read
Bridal hacks- now this is something that come about either with experience or expertise! Since we do not want you to learn something like this from experience, we thought we'd help you out with some expertise! Here are some easy bridal hacks that are borderline genius, and when you look at them, you'll wonder- "Why didn't I think of this before?"
Easy peasy, ready?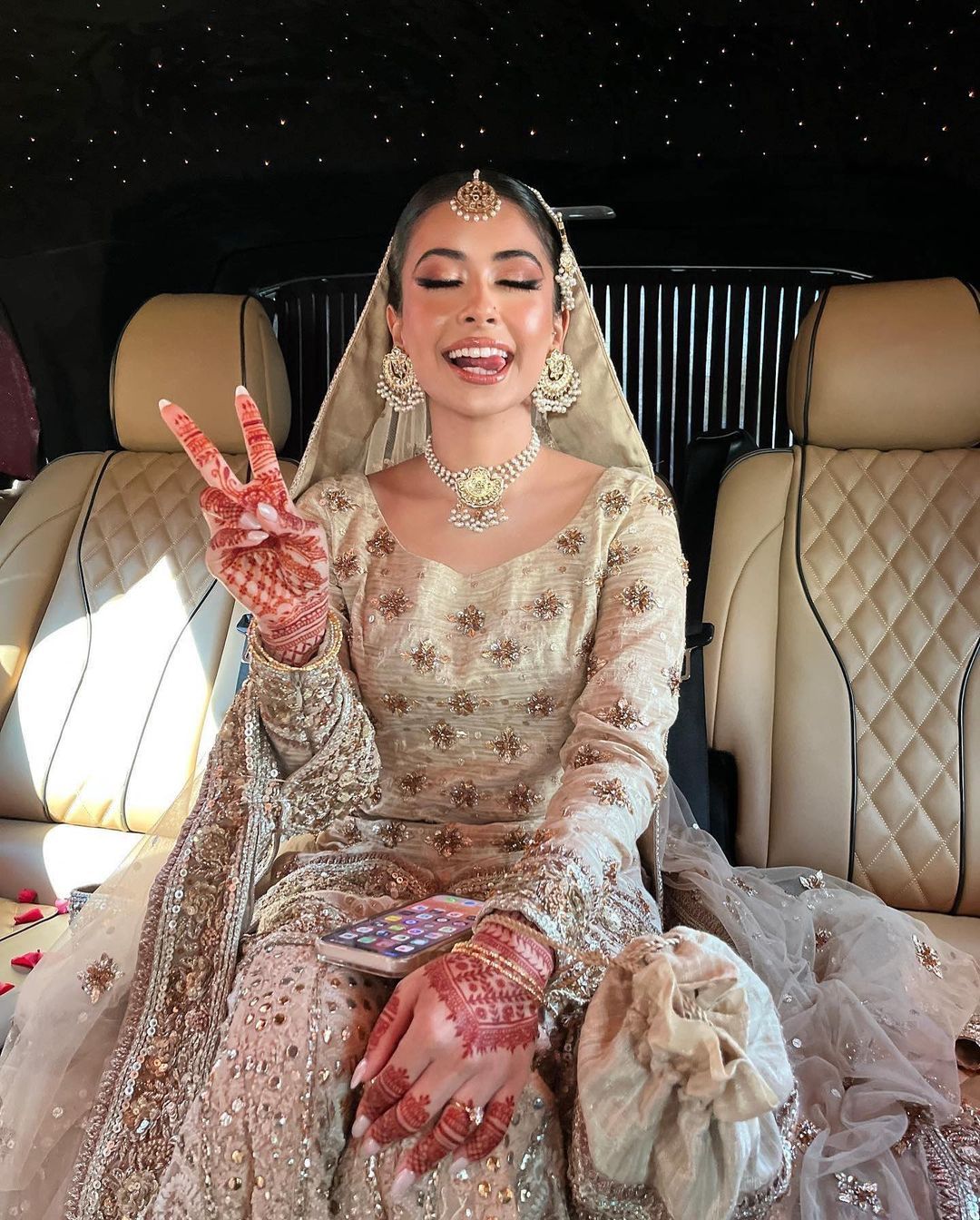 Image via Bride: @zunairatufail
 

 

View this post on Instagram

 
Such an easy to grasp way for some amazing bridal hacks!
#Hack 1: Use body or double tape to make sure your neckline doesn't play peek-a-boo
 

 

View this post on Instagram

 
Body tape or lingerie tape is perfect when you do not want your blouse to play peek-a-boo during the ceremonies! This is especially a good hack for blouses with plunging or deep necklines and even choli cut blouses!
#Hack 2: Use band-aids for support to pin up delicate net dupattas and sarees
 

 

View this post on Instagram

 
Try this to prevent the fabric from getting stuck in the safety pin and tearing the saree- it really works! You could use a big bindi, a small band-aid or even some double tape- everything works well!
#Hack 3: Make the dupatta on the head way more comfortable with hair extension clips
 

 

View this post on Instagram

 
This is such a genius tip- which will make even the heaviest dupatta comfortable- after all, that's what we want to be as a bride right? Glam yet comfy!
#Hack 4: Use insoles and tape your toes to avoid your foot from going through torture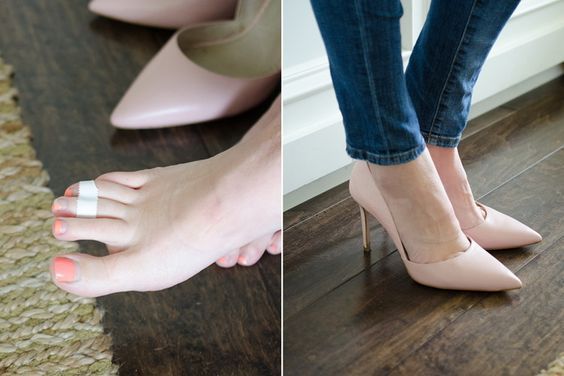 Image via Pinterest
This is a trick where in you're pressing nerves that can get painful when you wear closed toed shoes- plus, if you wear gel insoles that can help with your feet not getting sore, and remember to scruff up the bottom of brand new shoes to make them non-slippery!
#Hack 5: Glue tap that maangtikka
 

 

View this post on Instagram

 
Double tape works for this, but it shows. So glue drops or tacks are the perfect thing to make sure that the tape doesn't show below a maangtikka that might have a design where the skin shows!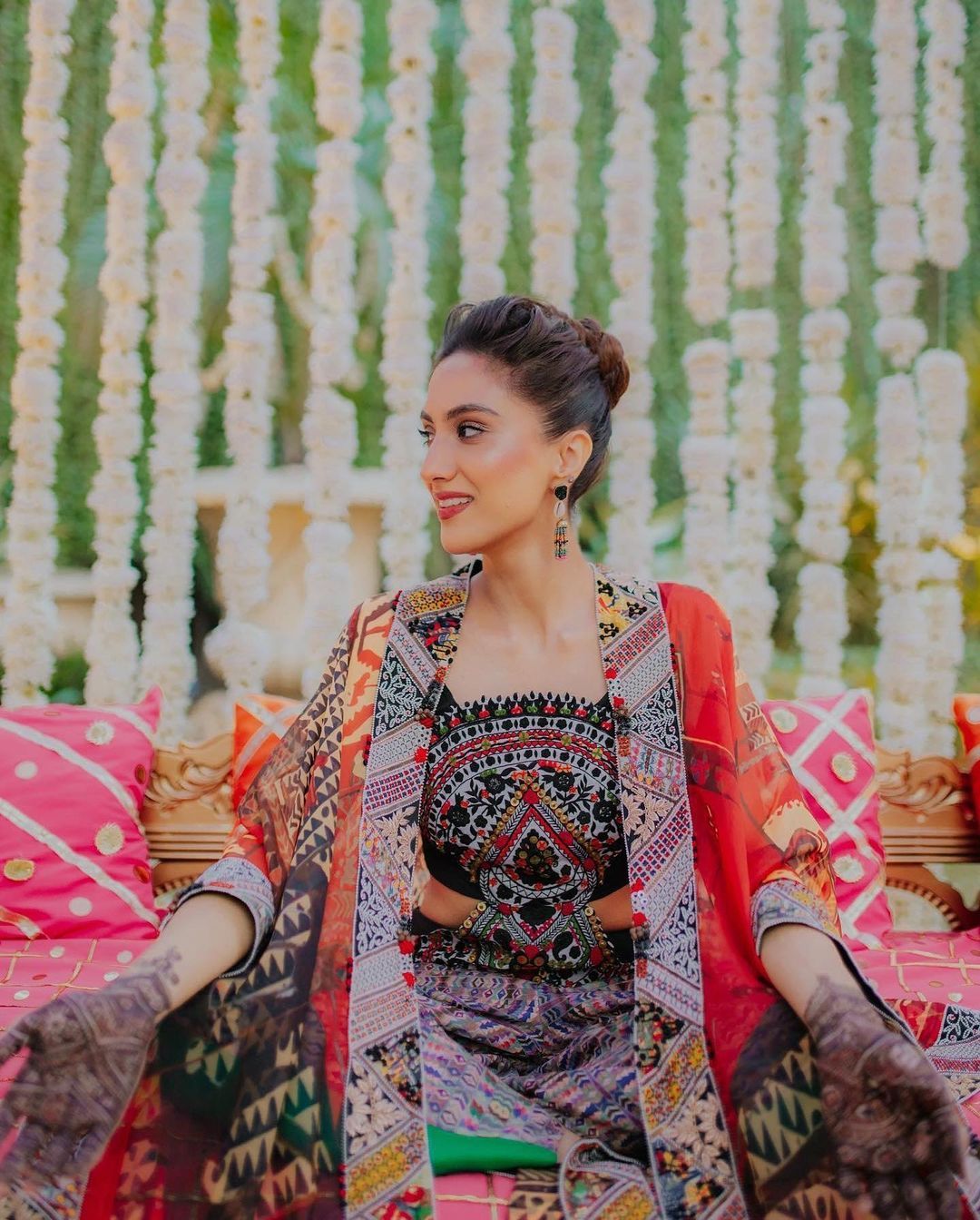 Image via @saraidrees_
#Hack 6: Eyelash glue for a bindi that doesn't budge
This one works very well, especially since bindis can come off when the forehead gets sweaty!
#Hack 7: Use numbing cream on your earlobes and use these special backs so the heaviness doesn't take a toll
This is borderline genius too! You have a lot of lobe supports available in the market to make sure that the lobes do not bear the brunt of those gorgeous heavy earrings!
Here are some more handy hacks summed up quickly!
 

 

View this post on Instagram

 
ALSO READ: We Asked 10 Brides To Reveal The One Bridal Hack They Swear By