Some Gorgeous Food Table Displays To Brighten Up Intimate Weddings
BY Meenu | 03 Jul, 2020 | 23817 views | 2 min read
Intimate weddings are becoming the norm now. That does not mean it should be any less special. These intimate weddings give you a chance to take your creativity up a notch and also have a fairy tale wedding. The importance of food in a wedding is unparalleled. I guess after the bridal looks the most talked thing is the food. So, make your food a feast for the eyes also with these wow display ideas.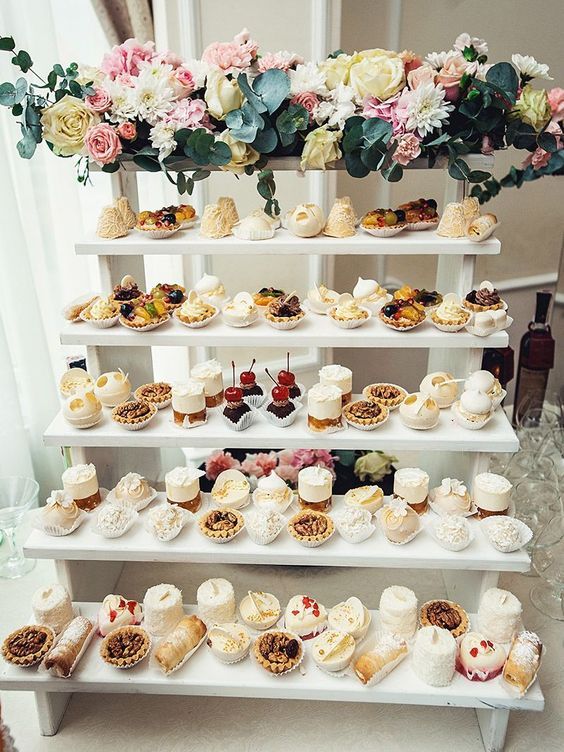 Image Via: Pinterest
I'm sure all of us have seen fancy displays in soo many weddings. But this time and juncture calls for something uber cute and possible to recreate for the home wedding space.
Drinks! 
Let us start with the bubbly. Every wedding needs champagne or the closest kin to it, to toast. Now that weddings are smaller, the toasts are sure bound to get cosy. Instead of the regular ice bucket, why don't you try this beautiful display guys? It is so weddingy!!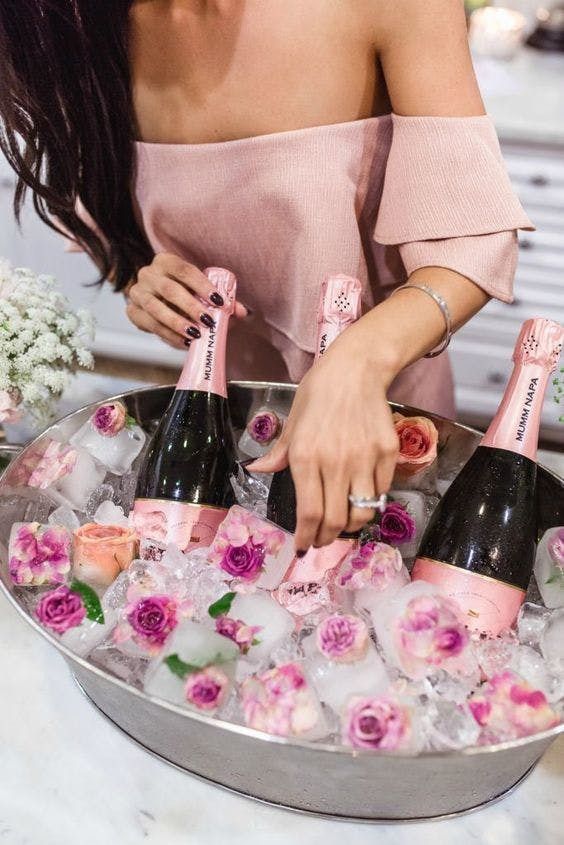 Image Via: Pinterest
Comfort Food In Small Packages
When the weddings are small we should really make some food that screams comfort and hugs you. How about these mini burgers and with this cute display people will sure love it!!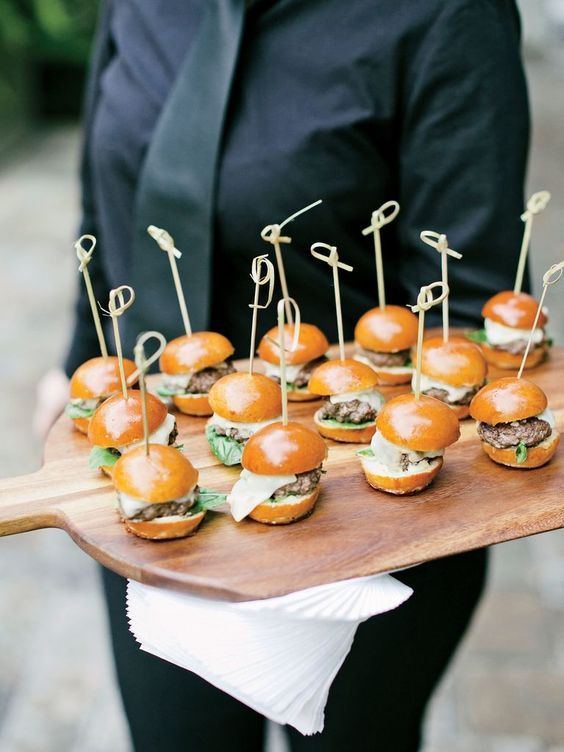 Image Via: Pinterest
DIY Food Trucks! 
For all you brides who wanted food trucks with different cuisines, we got you. Try these cute mini trucks which are absolutely DIY and yes you can have many of them based on where you are having your wedding!!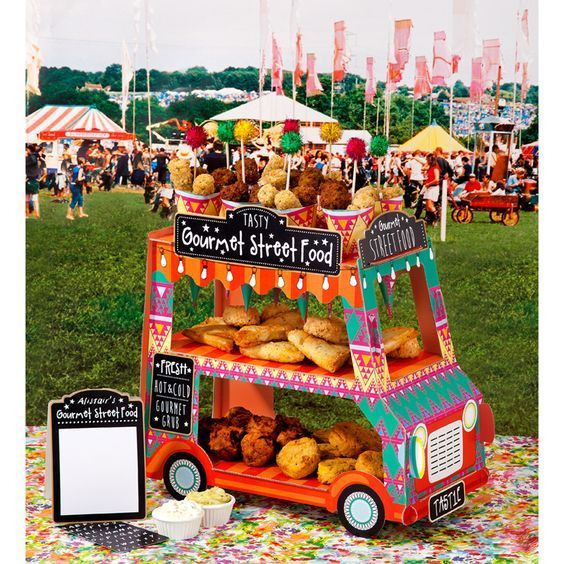 Image Via: Pinterest
A Hint Of Nostalgia
How many of you like this giant wheel candy station? Perfect for not just the kids who attend the wedding. You can always use this stand for arranging different kind of food too!!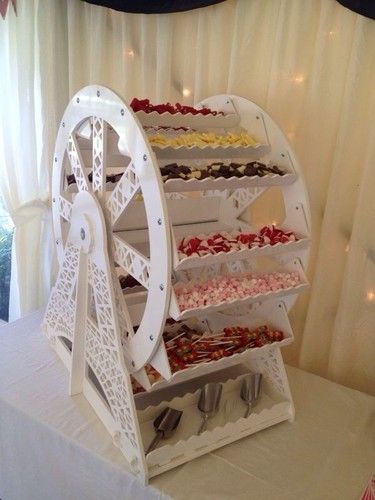 Image Via: Pinterest
Quirky Servings 
We showed some interesting way to display/serve chaat in cones in this. How about serving these fruit cones? Healthy and also easy to procure. That is the mantra.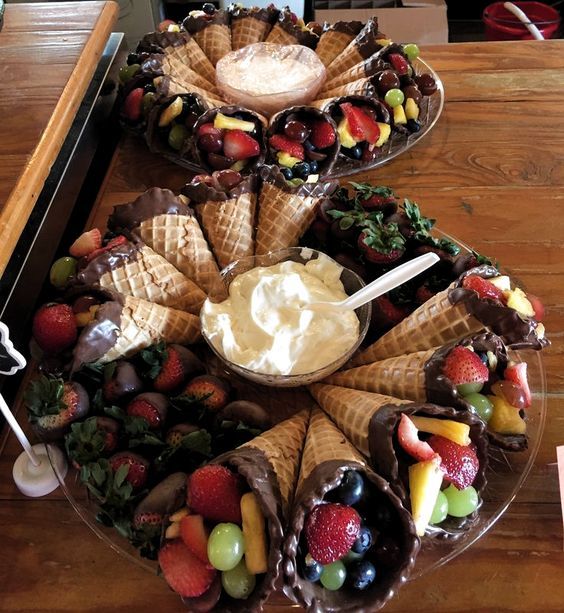 Rustic Displays
Do you guys have a ladder at home? Well, use that up for "rustic display". You can make it into a dessert stand, favorite cocktail stand or anything innovative.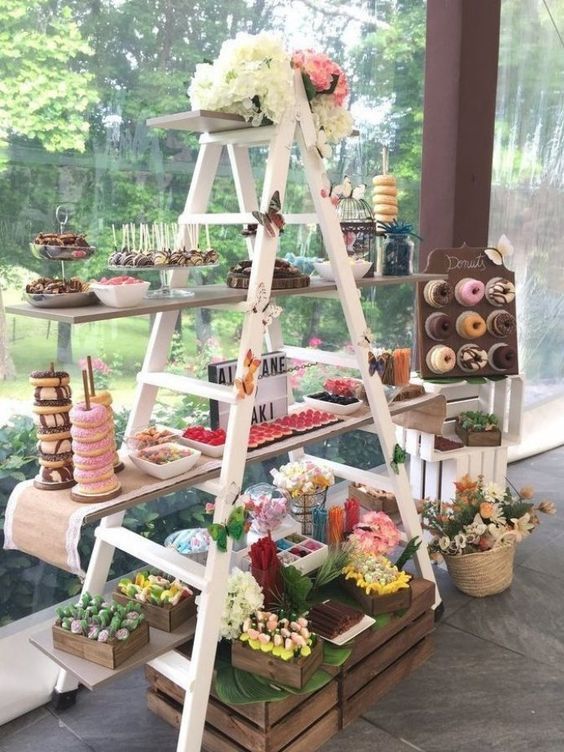 Image Via: Pinterest
Reuse Home Decor Items!
Next on the take from home to use as décor are these gorgeous glass jars. Fill them up with fairy lights or macaroons, they can light up the scene!!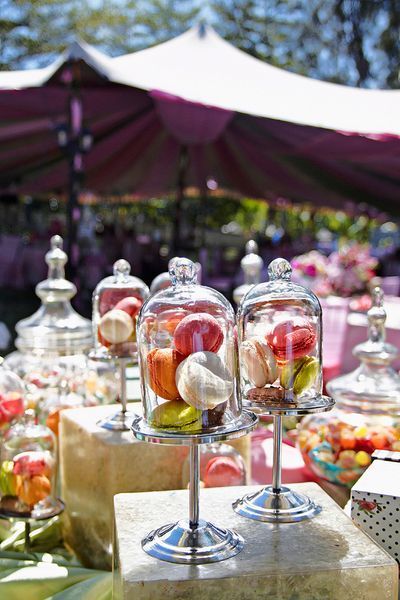 Image Via: Pinterest
Love these ideas? Try some of them out today! And if you're looking for catering services for your intimate wedding, why not inquire WedMeGood's Home Catering Services? 
Feature image courtesy: Seasons Catering Service