Some Uber Cute Kids Outfits And Where To Buy Them
BY Meenu | 10 Sep, 2020 | 7167 views | 3 min read
Are your kids about to attend the wedding of their dear aunt or uncle? Are you wondering what to dress them up in? Do you put comfort over style or confused if comfort and style can be a perfect combo?
We have put out some pointers and of course some of the cutest looks for your kids who would be a part of a wedding this season. We know that happy kids would also help you enjoy the weddings to the fullest.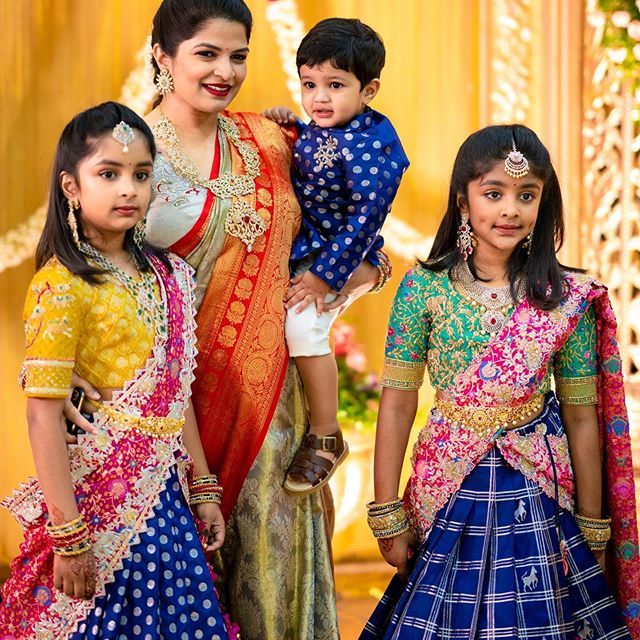 Image Via: Viranica Manchu
Always try to dress them up in something interesting. A simple South Indian dhoti paired with a shirt makes the boys look so adorbs and for little girls the traditional pavadas/skirts with blouses and all the frills transforms them into princesses. If your kids are fussy these looks are easy on the baby too. You can veto the accessories and yet you have a perfect wedding look.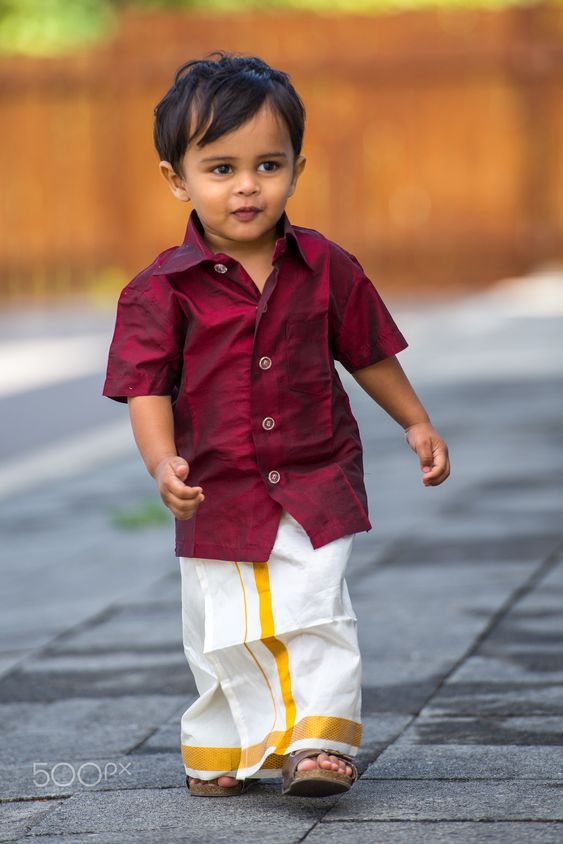 Image Via: Pinterest
Check out this awesome pattu pavada in pink paired with a contrast green blouse. If your daughter is little older than the "I don't like" phase you can also try out a cutesy poolajadaa too!!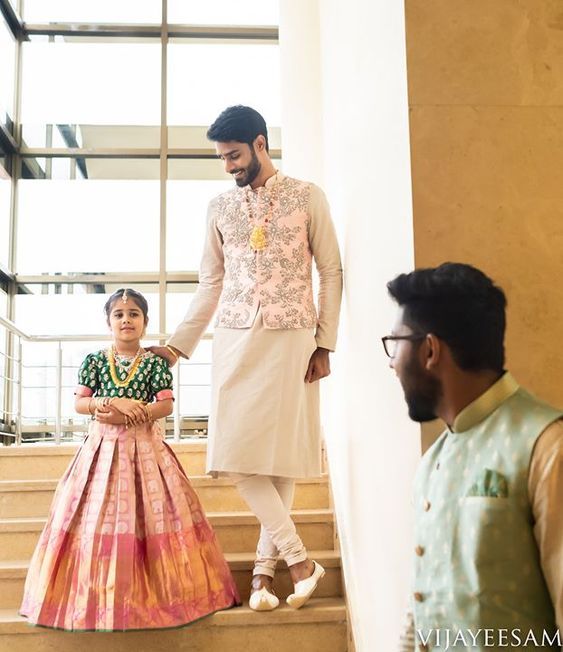 Image Via: Vijayeesam
Look at this baby boy in a special monogrammed ethnic wear. Check out SamtaandShrutistudio for beautiful baby wear for both girls and boys!!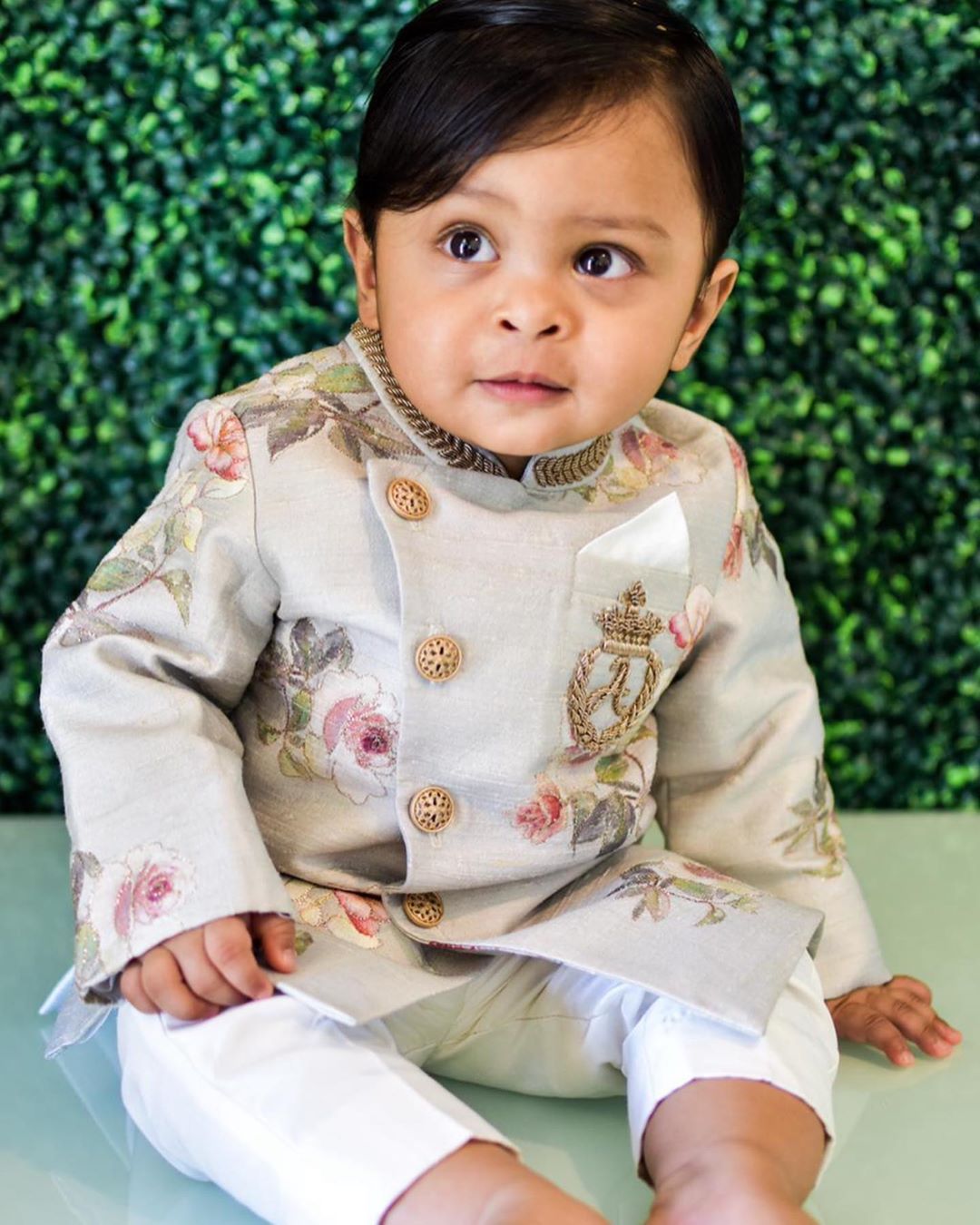 Image Via: SamtaandShrutistudio
We also love this elephant embroidered Indo western outfit by the same studio.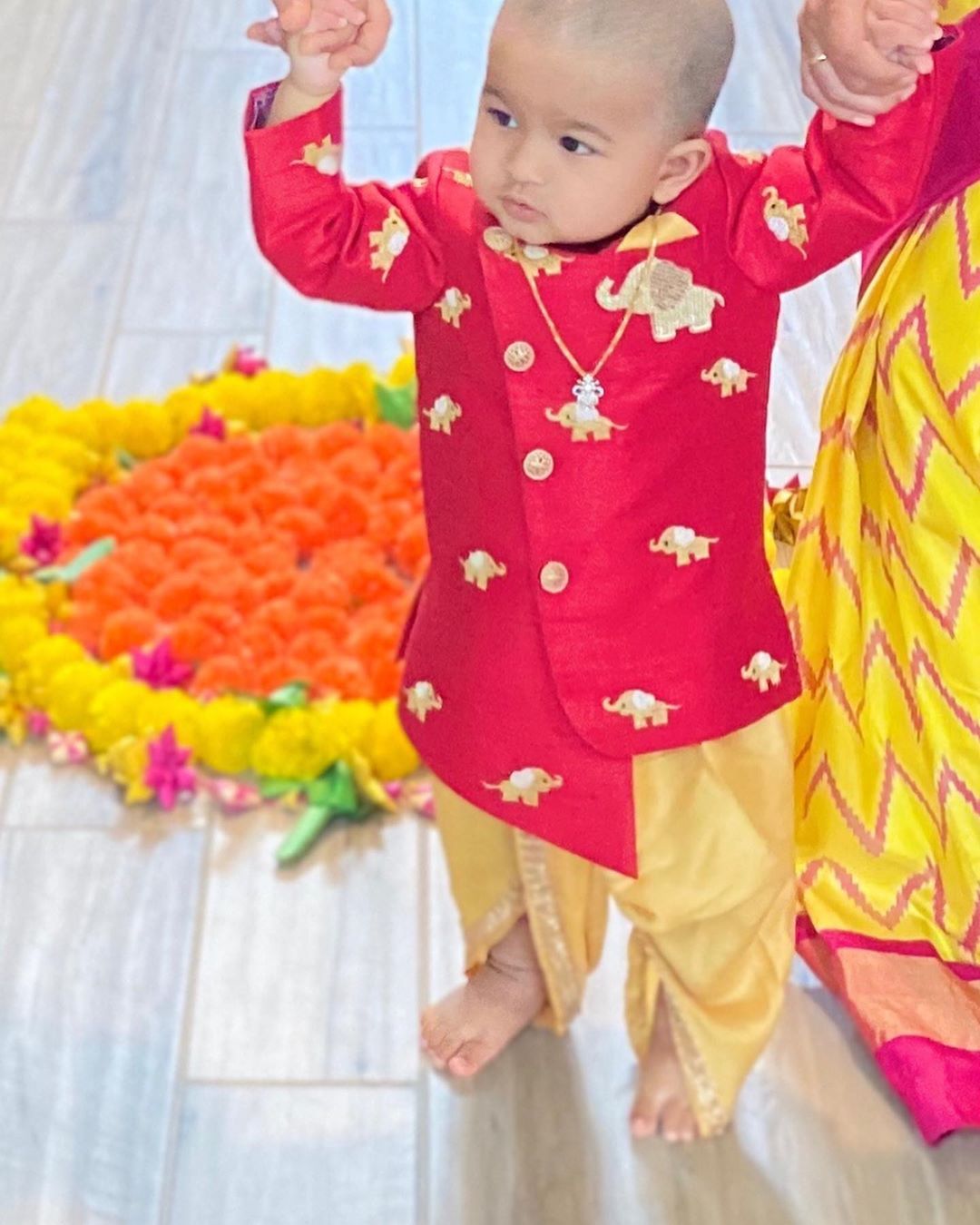 Image Via: SamtaandShrutistudio
This pattu pavada with can can makes it very interesting for baby girls as they love their frilly outfits.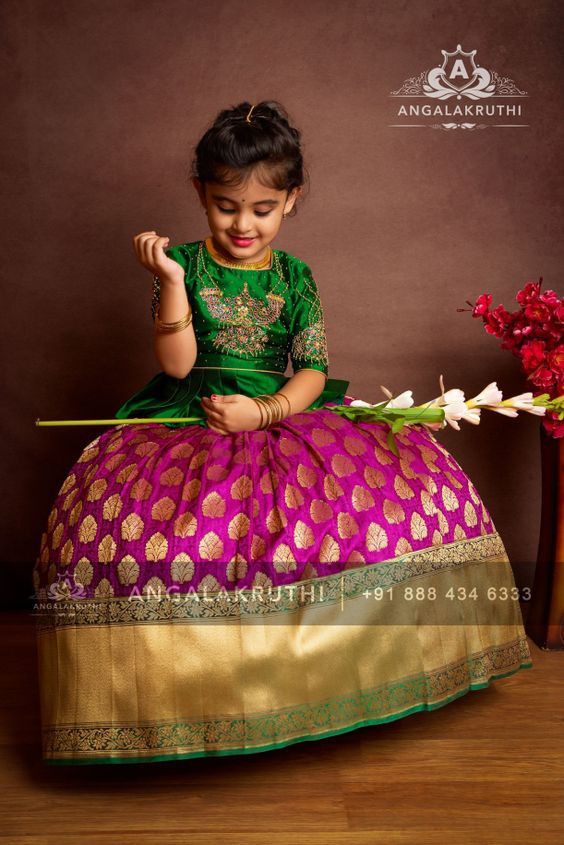 Image Via: Angalakruthi
Check out Angalakruthi for more such pieces for your babies!!
Another fantastic option for kids wear is curious village. Check out this breathable kurta set that your children would be thankful for.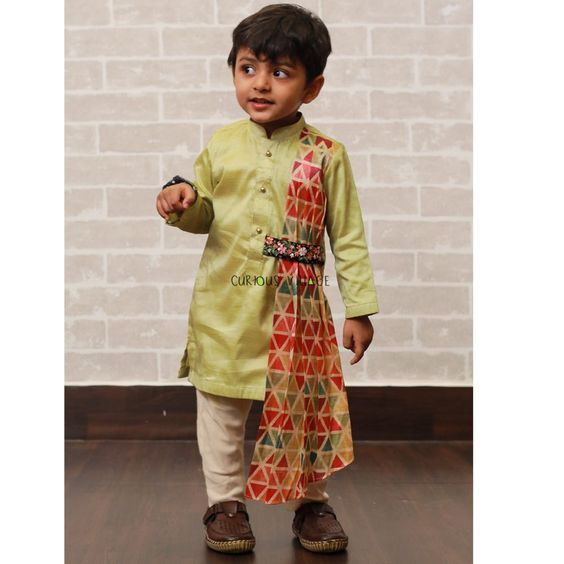 Image Via: Curious Village
If you have more than one kid or maybe your cousins/siblings have children how about making a kid squad with coordinated outfits? Check this out for inspo!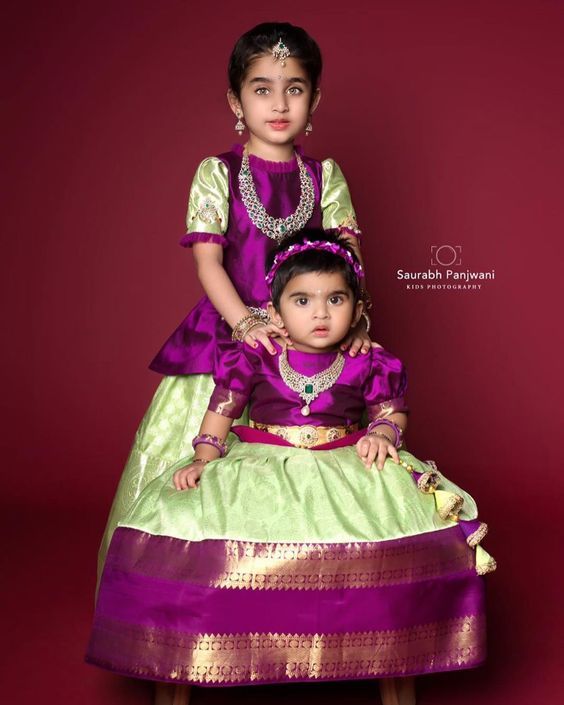 Image Via: Saurabh Panjwani Kids Photography
When we talk about coordinating why don't you twin with your kid? That surely will grab eyeballs at a wedding. You can also plan outfits as a family.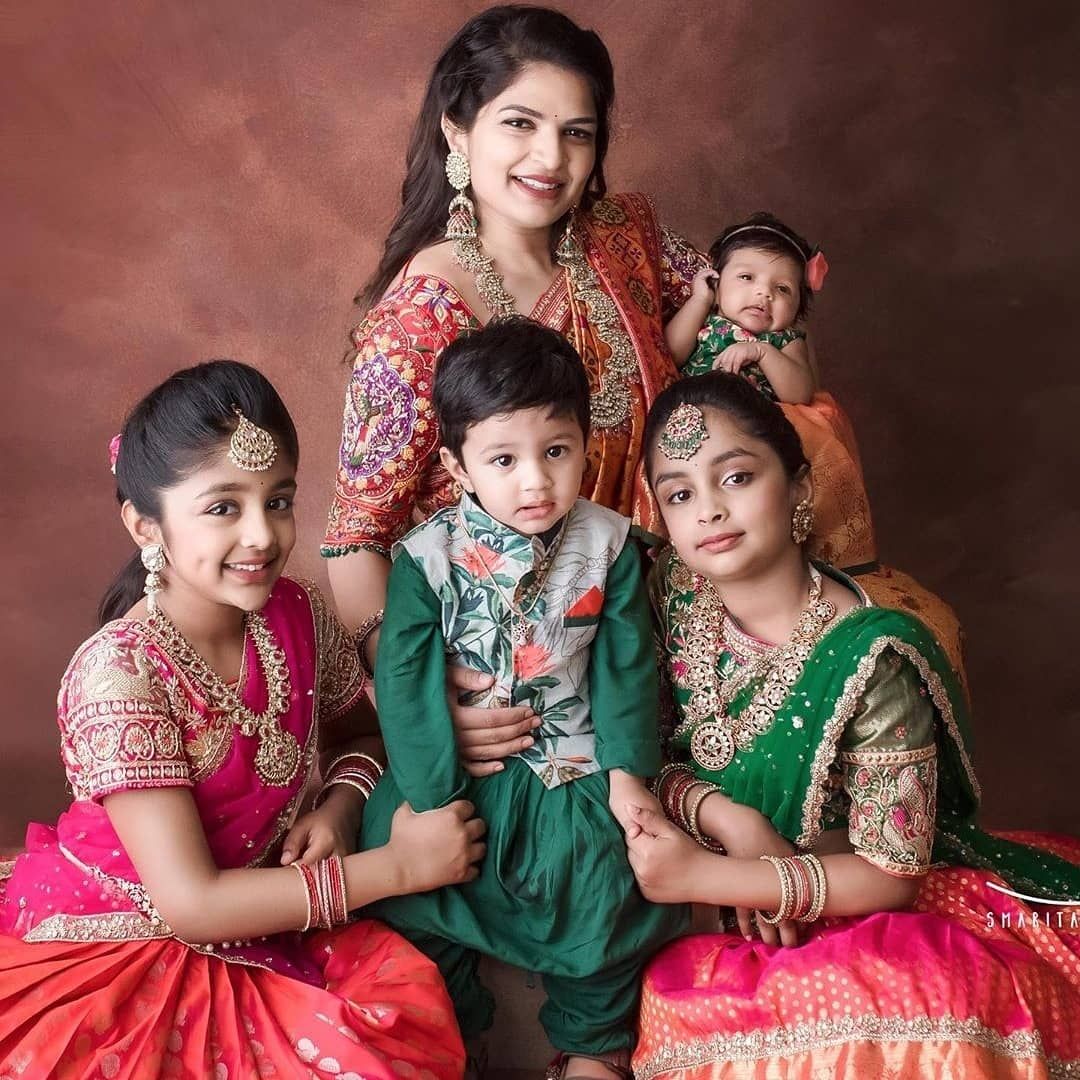 Image Via: Viranica Manchu
You guys should surely take cue from Viranica Manchu who dresses up her babies so amazingly well!! Every outfit that they wear looks wow and has the comfort factor. Her choices from House of AVA, Vaishali Agarwal are all drool worthy and worth checking out!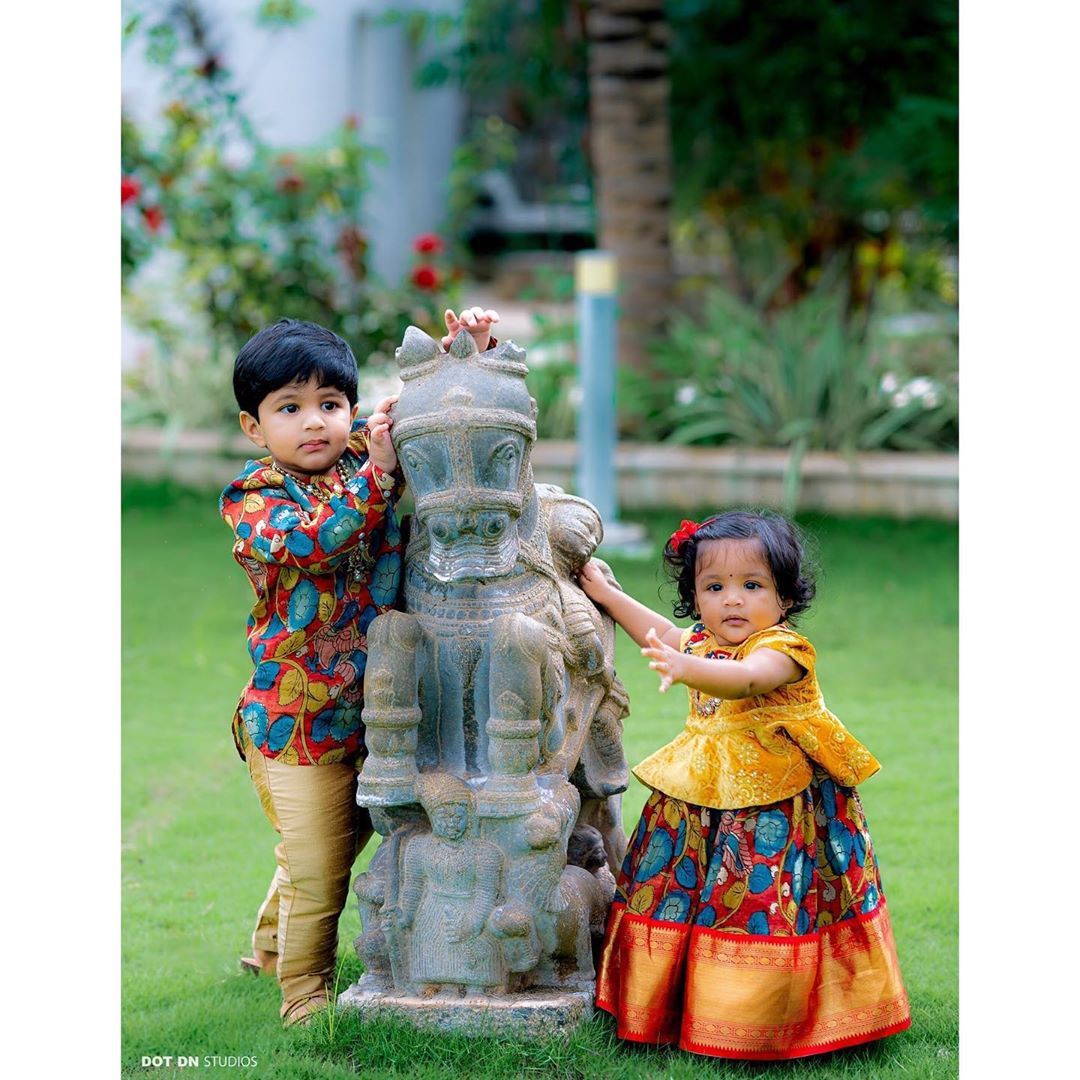 Image Via: Viranica Manchu
Also check out these cuties who are famous star Allu Arjun's children. Their recent look is so perfect for kids attending a wedding this season. Be it the lovely dhoti or the Banarasi skirt paired with the peplum top!!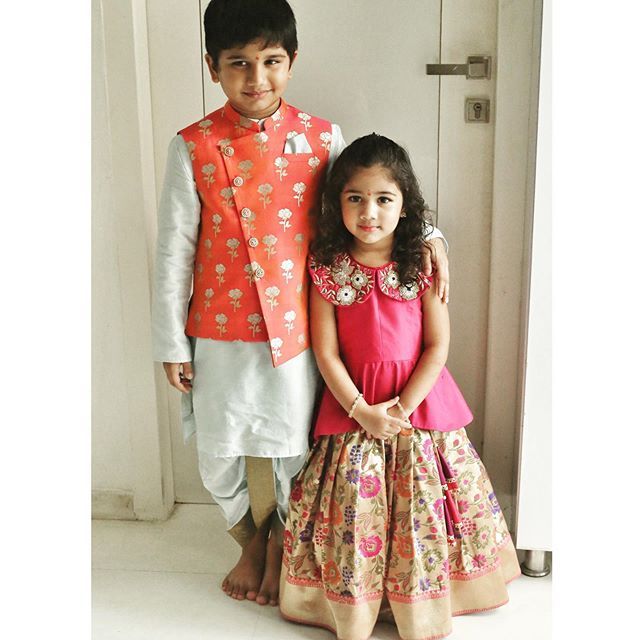 Image Via: Allu Sneha Reddy
Dear mums check out the brands that we have curated to dress up your lil munchkins! We hope you heard the news its 100 attendees from this month for weddings!!