SPOTTED: Stunning Aadh Necklaces On Real Brides That Are Too Hard To Resist
BY Soha | 18 Aug, 2020 | 8809 views | 4 min read
Have you been that girl, the one who would browse dreamily through her grandmother or mother's jewellery, every time 'that one' drawer in her almirah was opened? Well, that was one of my favorite things to do as a child!
Every once in a while, my grand-mom would open the drawer at the farthest end of her almirah, and bring every piece of jewelry out. Very carefully, she'd lay them on a mulumul cloth, and clean each one of them. I was allowed to only look, never touch. And I remember looking at each piece dreamily, hoping for a day when I'd get to wear something from her gorgeous collection. Out of everything she owned, my favorite was a particular necklace- a rectangular block of gold, with threads to tie it to the back, and drop-like pieces that hung below! STUNNING, I still remember how pretty it looked!
Know what I am talking about?
Yes, an Aadh necklace!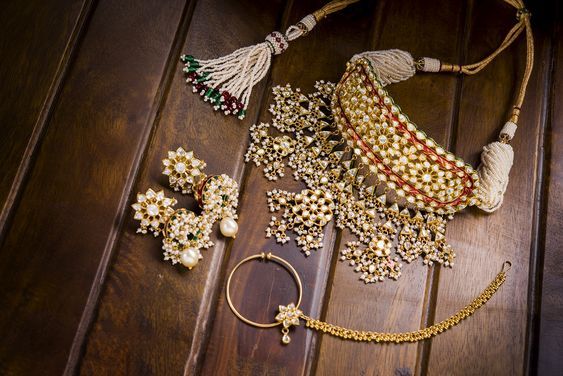 Know What An Aadh Is
You must have seen it countless times on Rajasthani brides and loved it. We know because we have been there too!
Aadh is one of India's oldest traditional necklaces which is a square or rectangular shaped choker, and covers the whole neckline area. You can recognize an Aadh necklace from it's choker, which is usually a solid block of gold, which then descends to triangles.
Here's another hack to recognize an Aadh: The necklace will come with strings to tie it at the back, and you will find enamel or meenakari work at the back of the choker.
What Is An Aadh Necklace Made Of?
An Aadh can be a block of gold, or made with kundan and other precious stones with two strands to tie at the back.
Let's take a quick look at real brides who wore the Aadh necklace and left us wanting more!
Real Bride Kripa Who Gave Us Major Rajasthani-Bride Vibes Complete With The Aadh And A Borla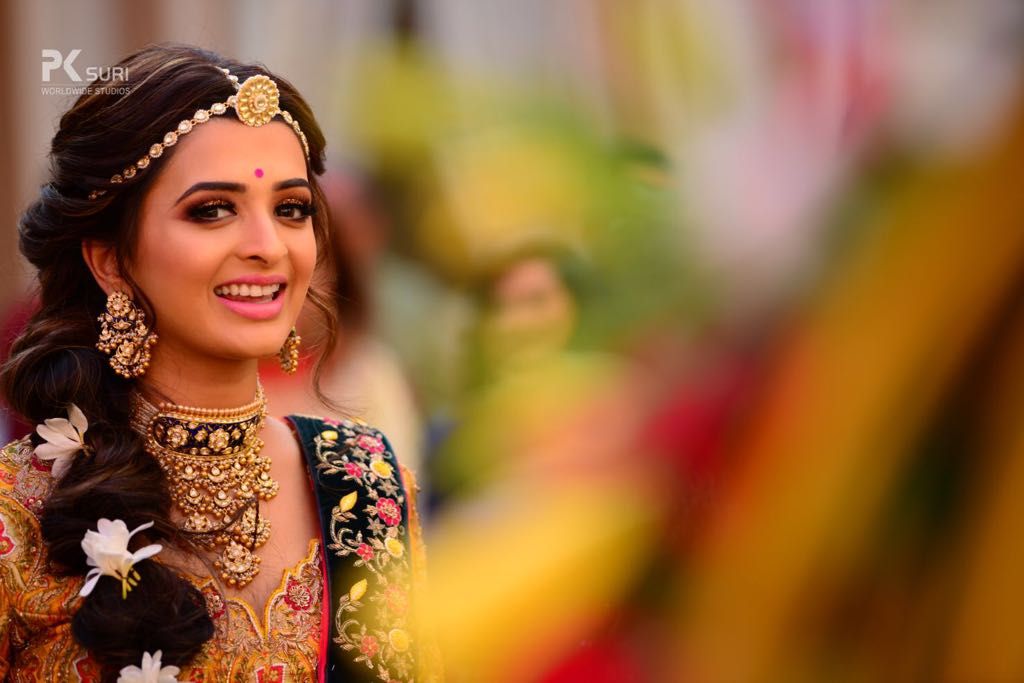 We Love The Contrast Of The Gold Aadh With The Pink Outfit- Traditional With A Hint Of Style!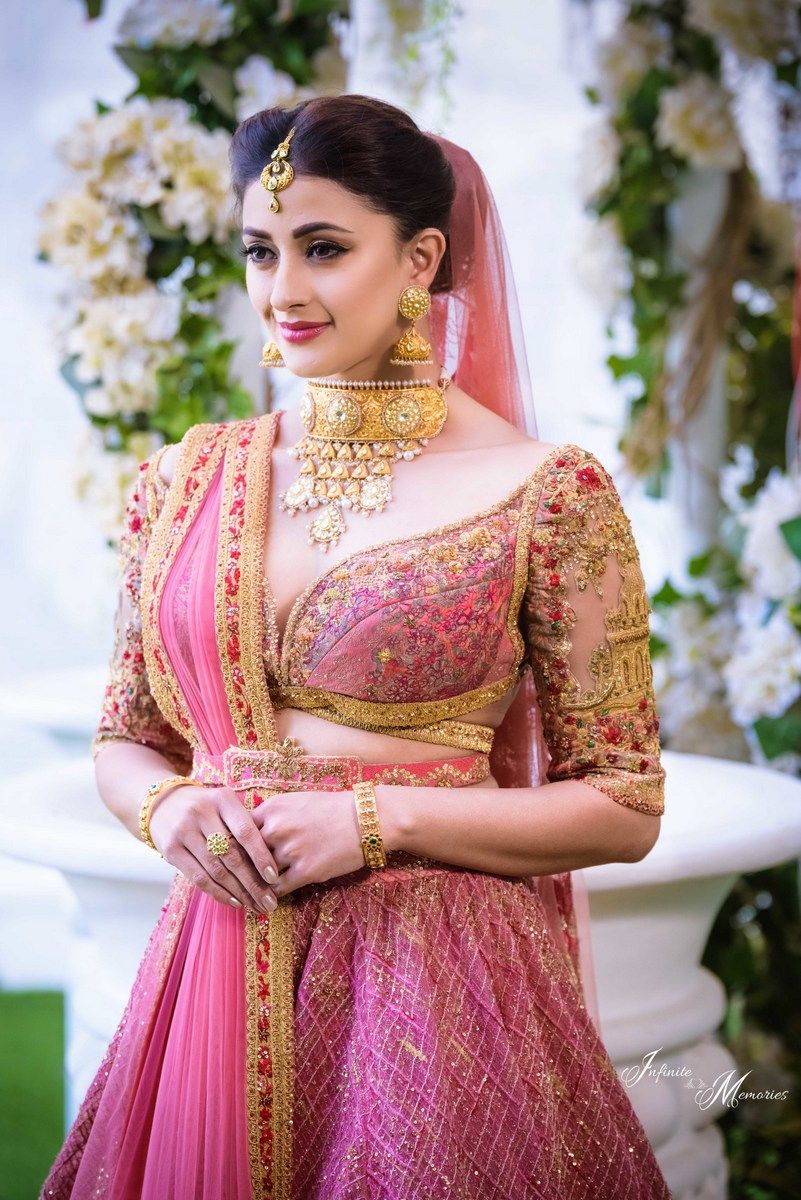 Or This One That's More Funky- Perfectly Styled For Her Mehendi By This Bride!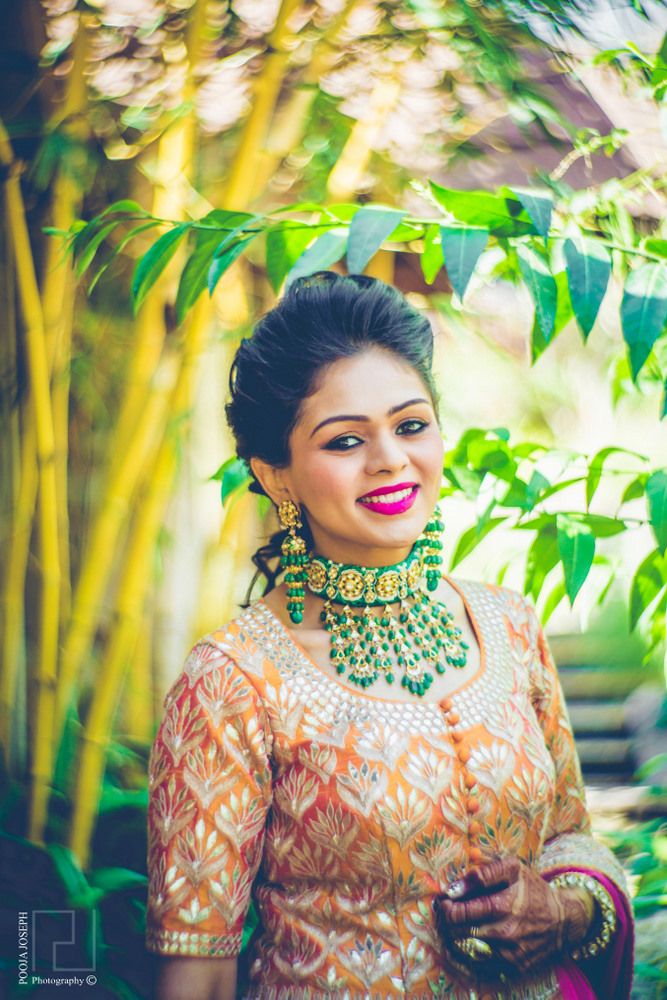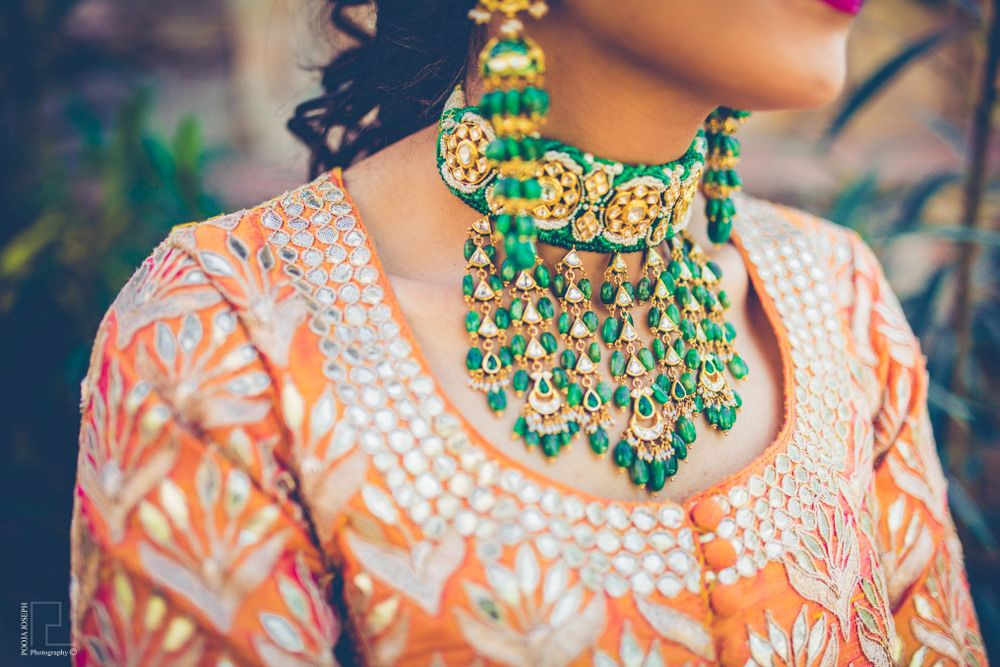 This Bride Perfectly Matched Her Aadh Necklace With Her Mangtikka & Earrings. Result- A Gorgeous Set!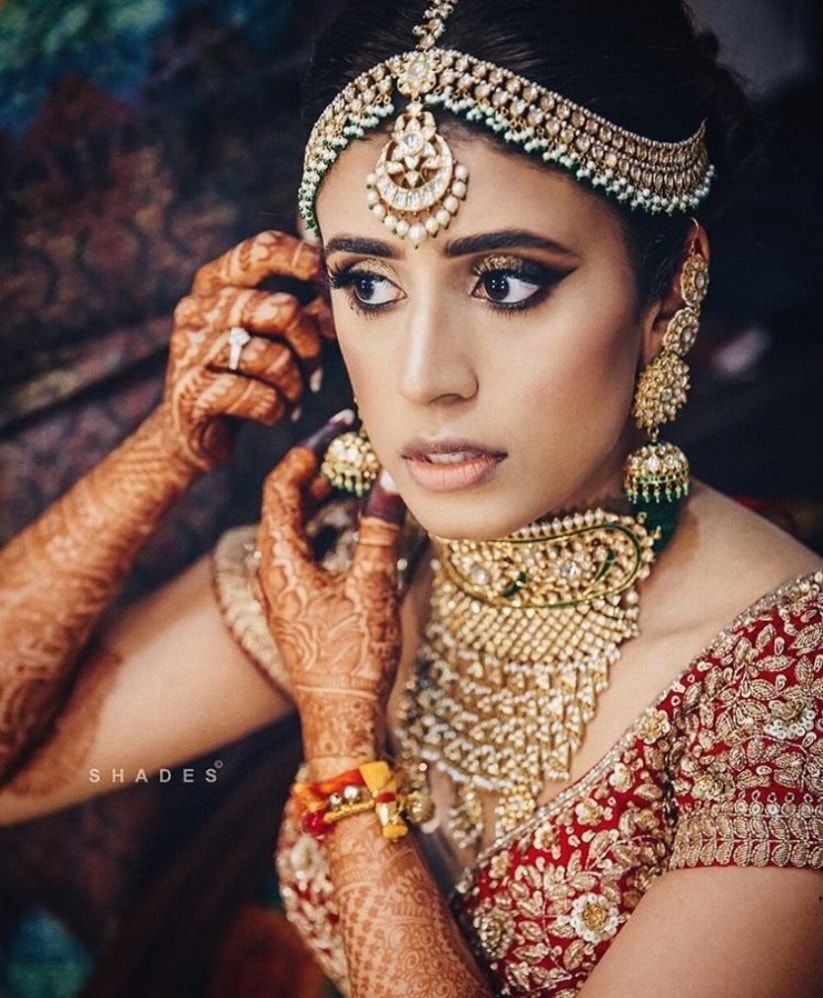 Shot By Shades Photography
How Stunningly Is That Aadh Necklace Adding Dimension To This Bride's Look!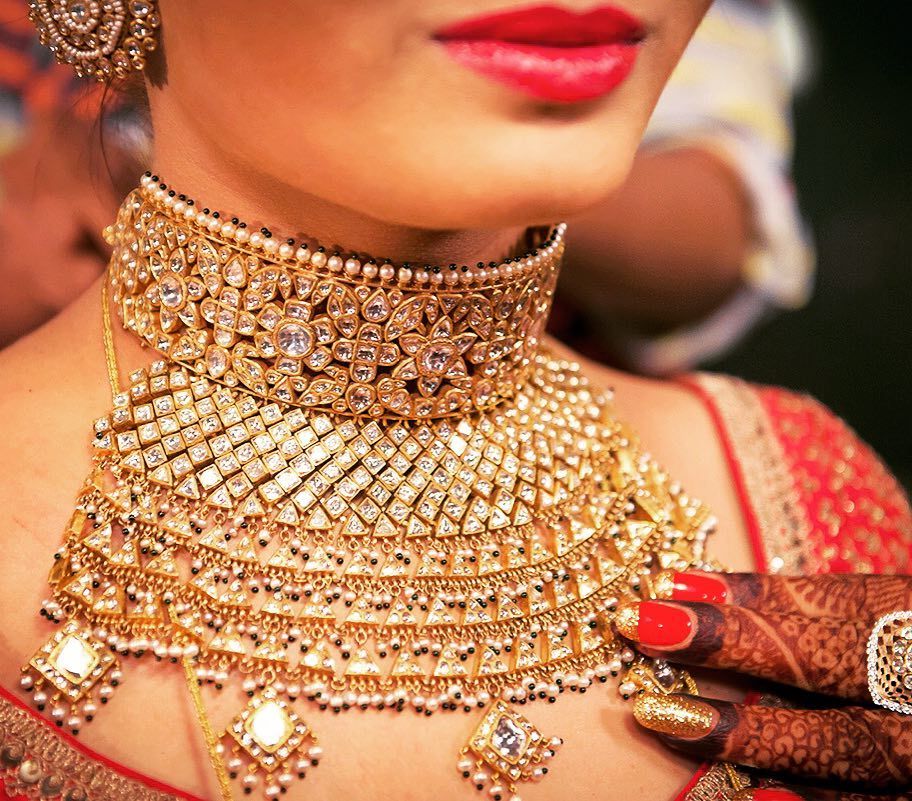 Dhanika Choksi Photography★ 4.9
We Can't Get Our Eyes Off Sonam's Meenakari Aadh With Intricate Floral Motifs And Studded Strings!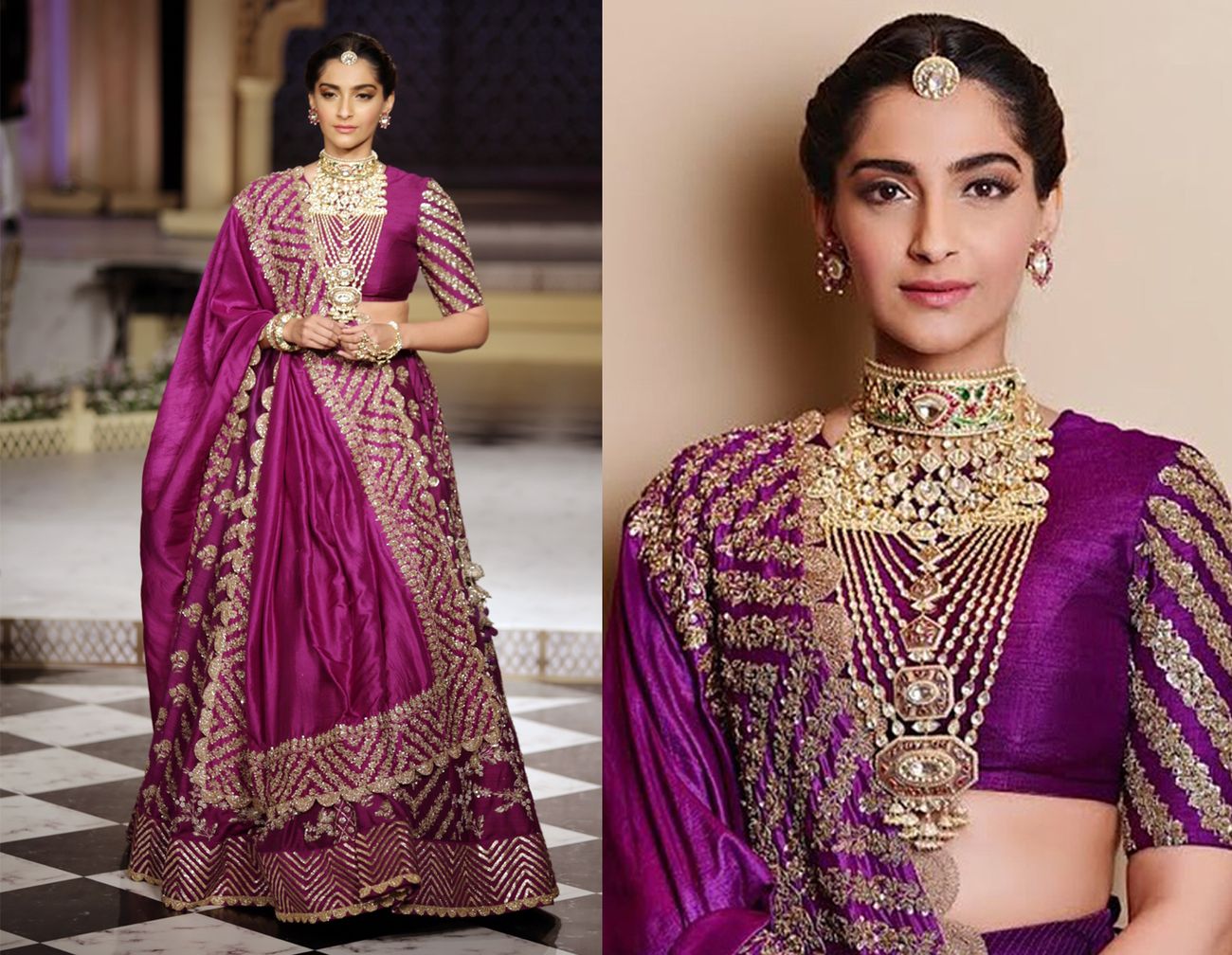 Jewelry by Birdhichand Ghanshyamdas
An Aadh In A Stunning Color Will Compliment Your Monotone Lehenga Just Right. Here's Proof!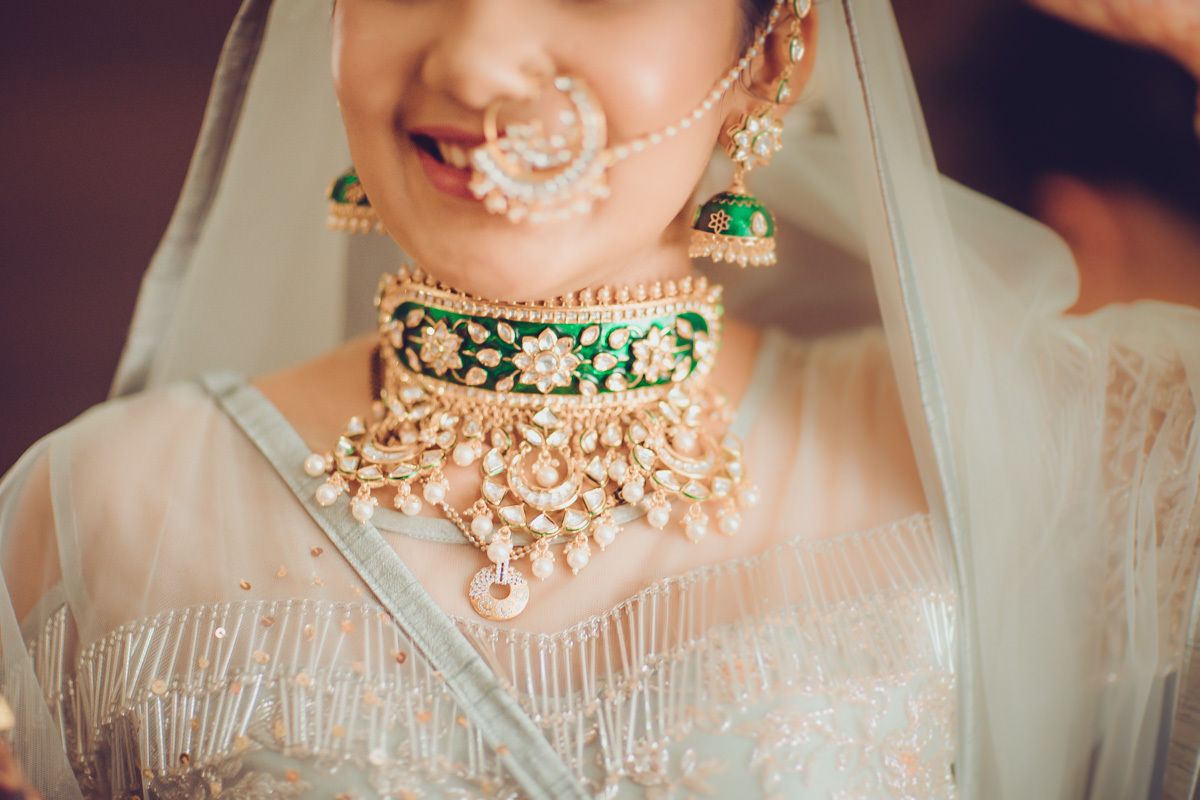 Here's Another Square Design That's So Traditional, Stunning Nonetheless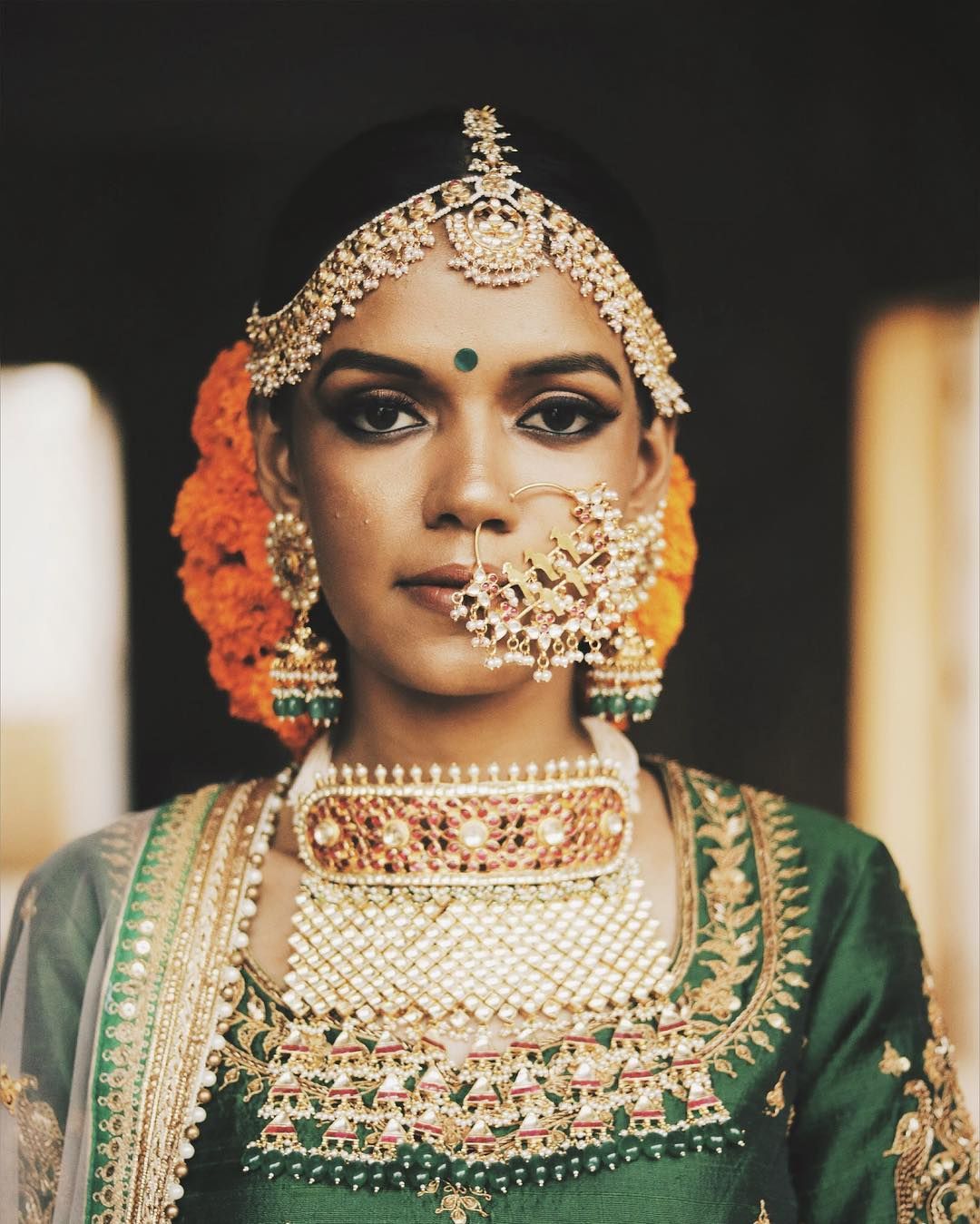 Crafted With Precious Stones, Here's Another Bride That Made Us Go 'Woah!'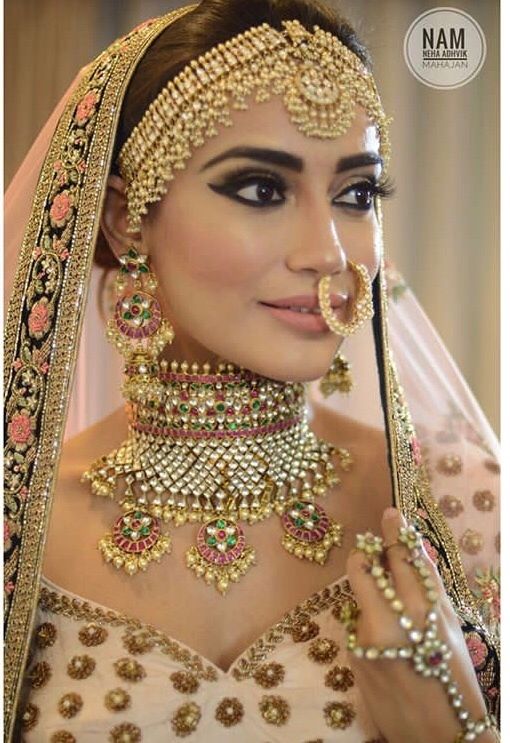 Real Bride Mannat Chose A Gold Choker With Meenakari Work To Match Her Peach Suit And Looked Fabulous!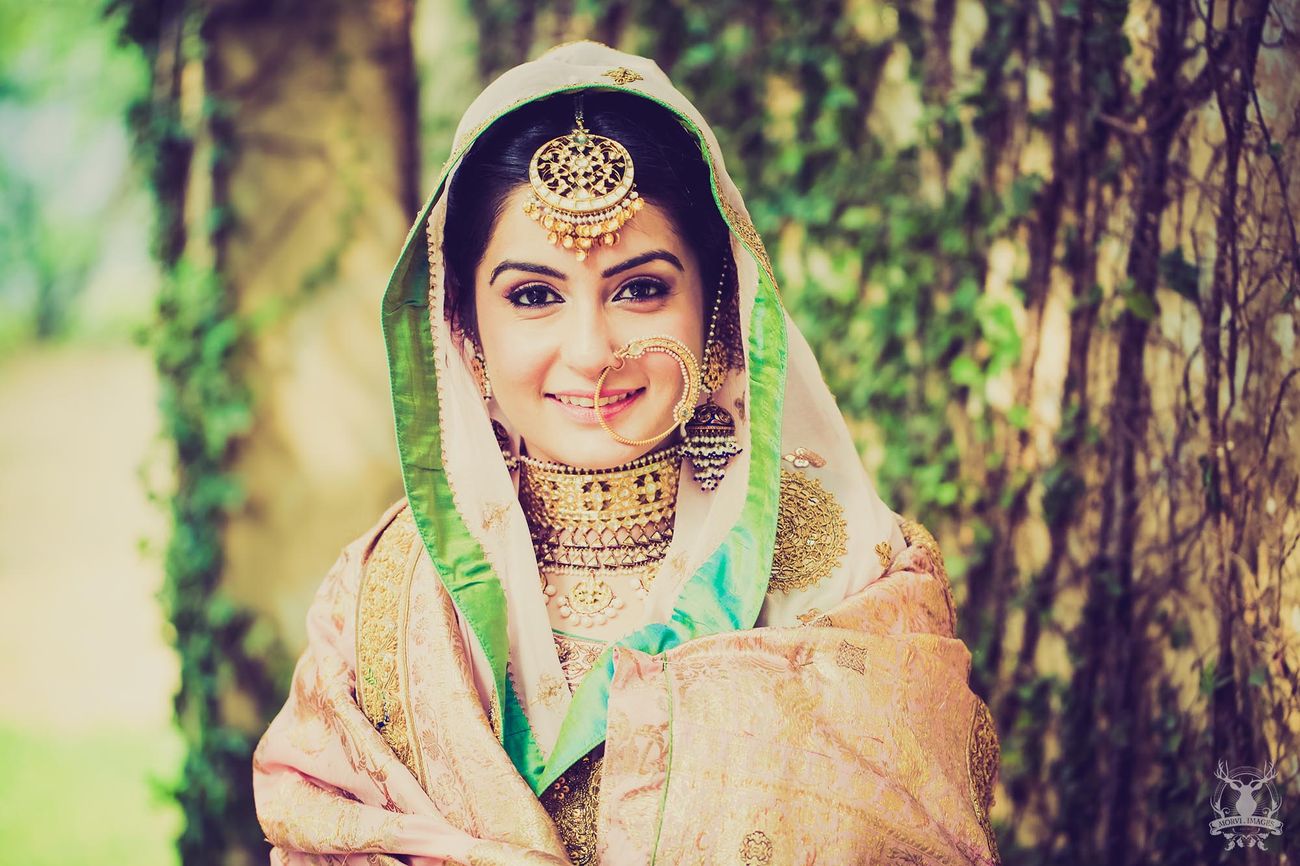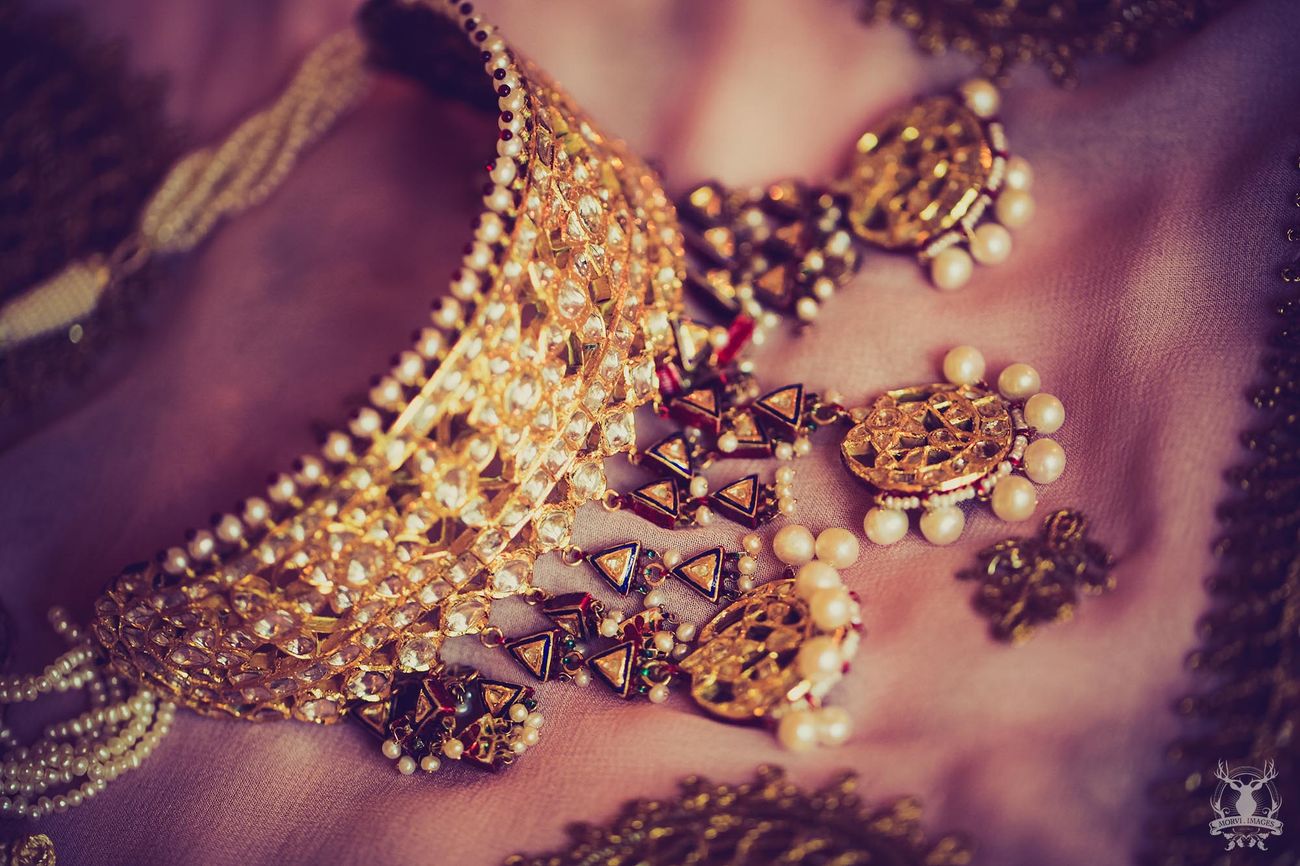 From Mannat & and Nikhil's wedding
Wondering If An Aadh Will Be Too 'Out There'? Think Again! The Necklace Looks Equally Pretty When Paired With A Suit!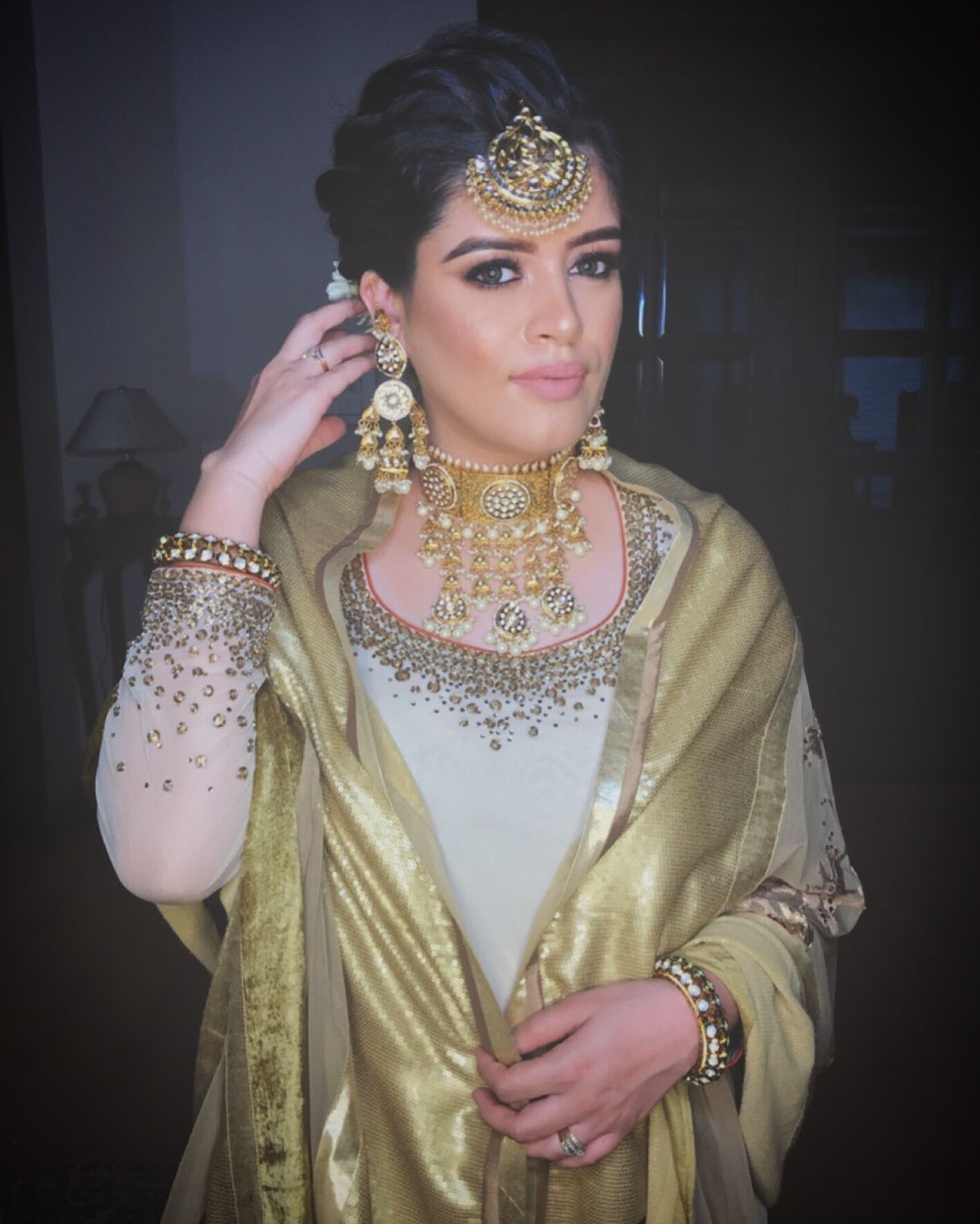 This statement one with crescent-shape hangings is a indeed pin-worthy!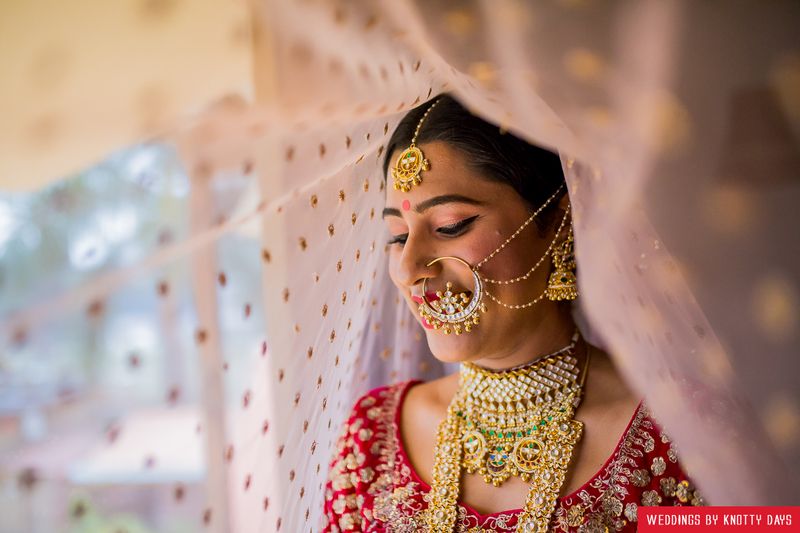 Image via Weddings by Knotty Days★ 4.8
Love how her Aadh Necklace goes in sync with her shimmery blue lehenga!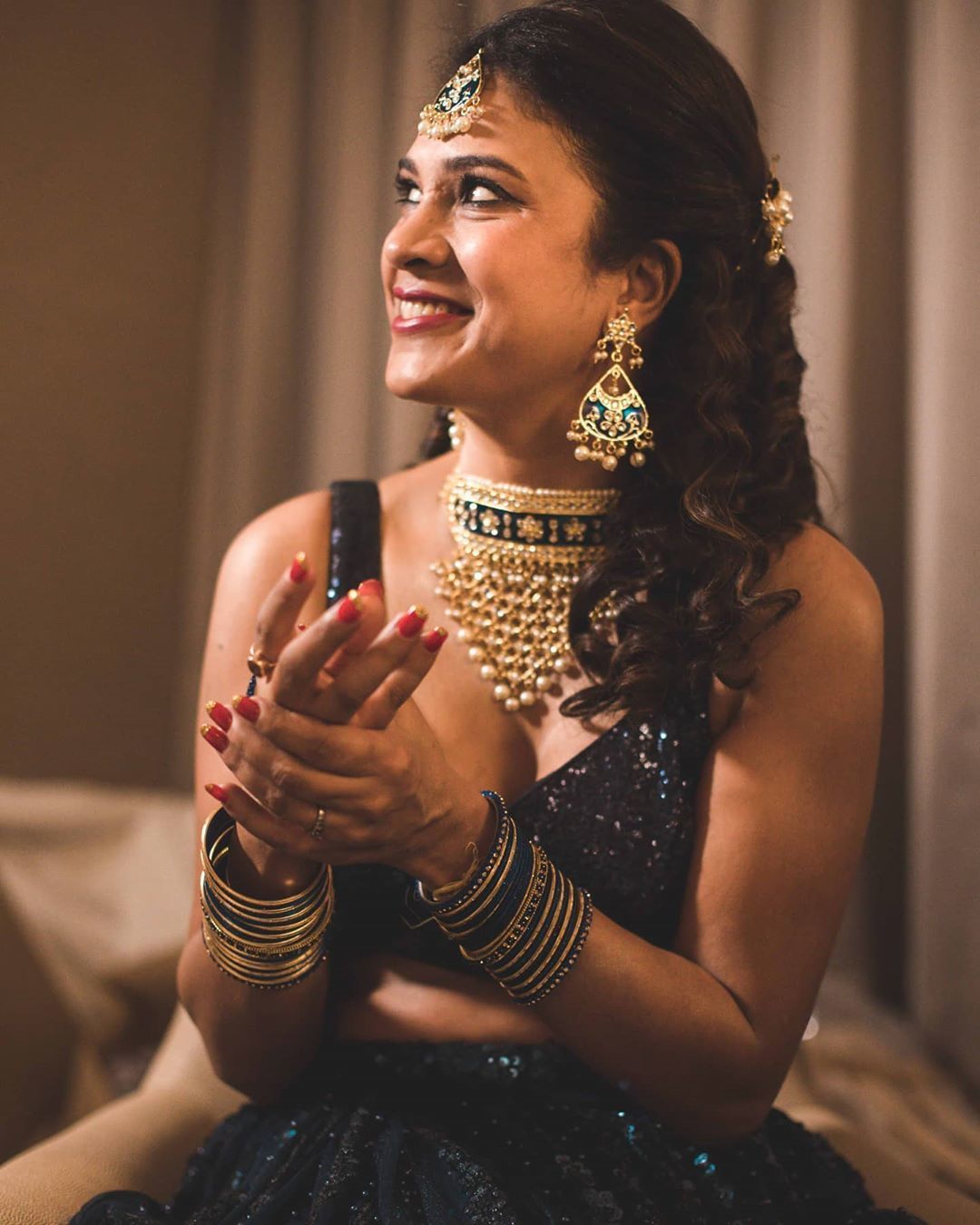 Image via Niva Bridal Jewellery★ 4.8
This bride totally aced her bridal jewellery game with that noteworthy aadh necklace and a complementing pearl haar!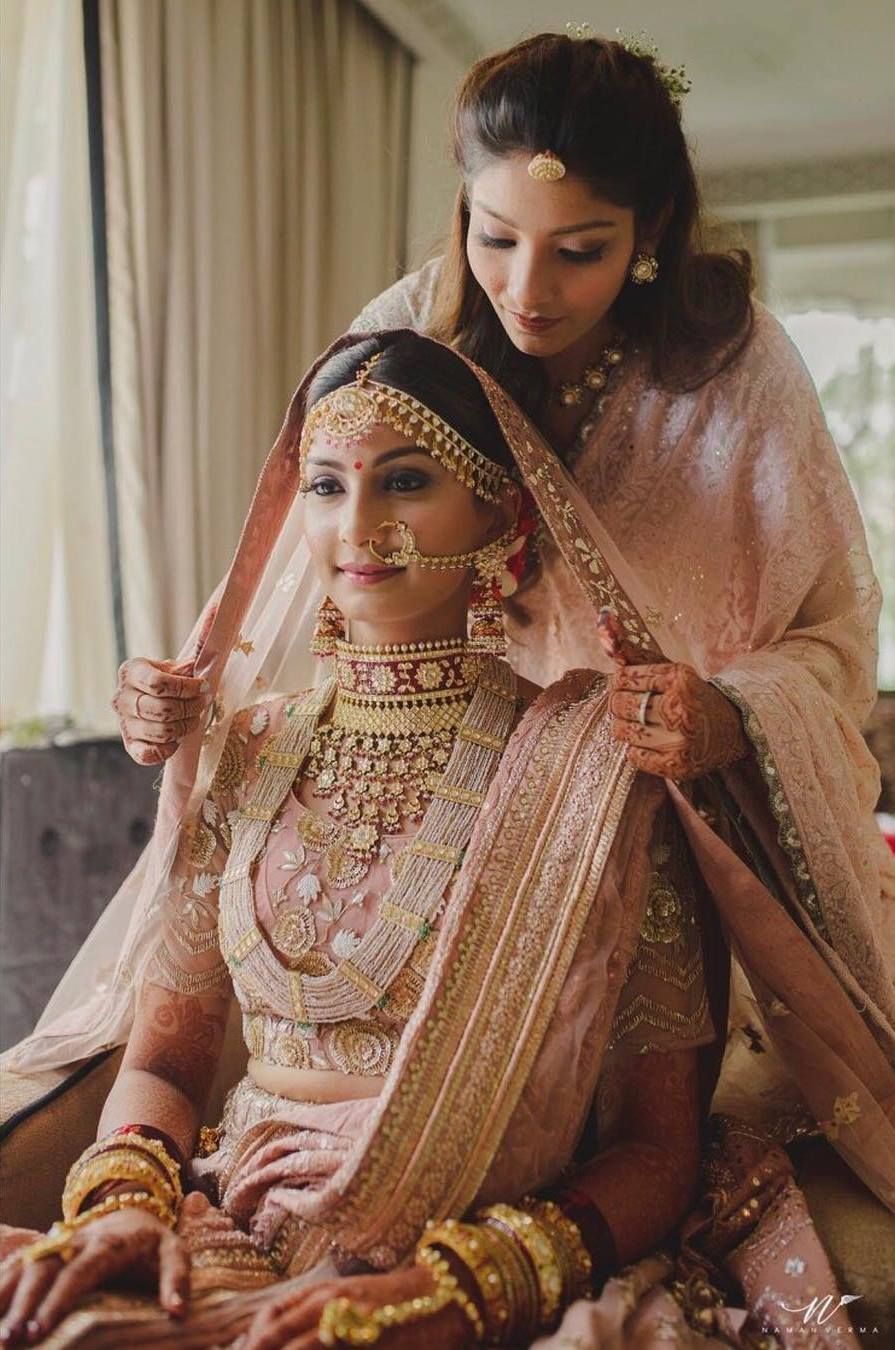 Image via Naman Verma Photography
Make a stylish statement with this striking piece that screams regality!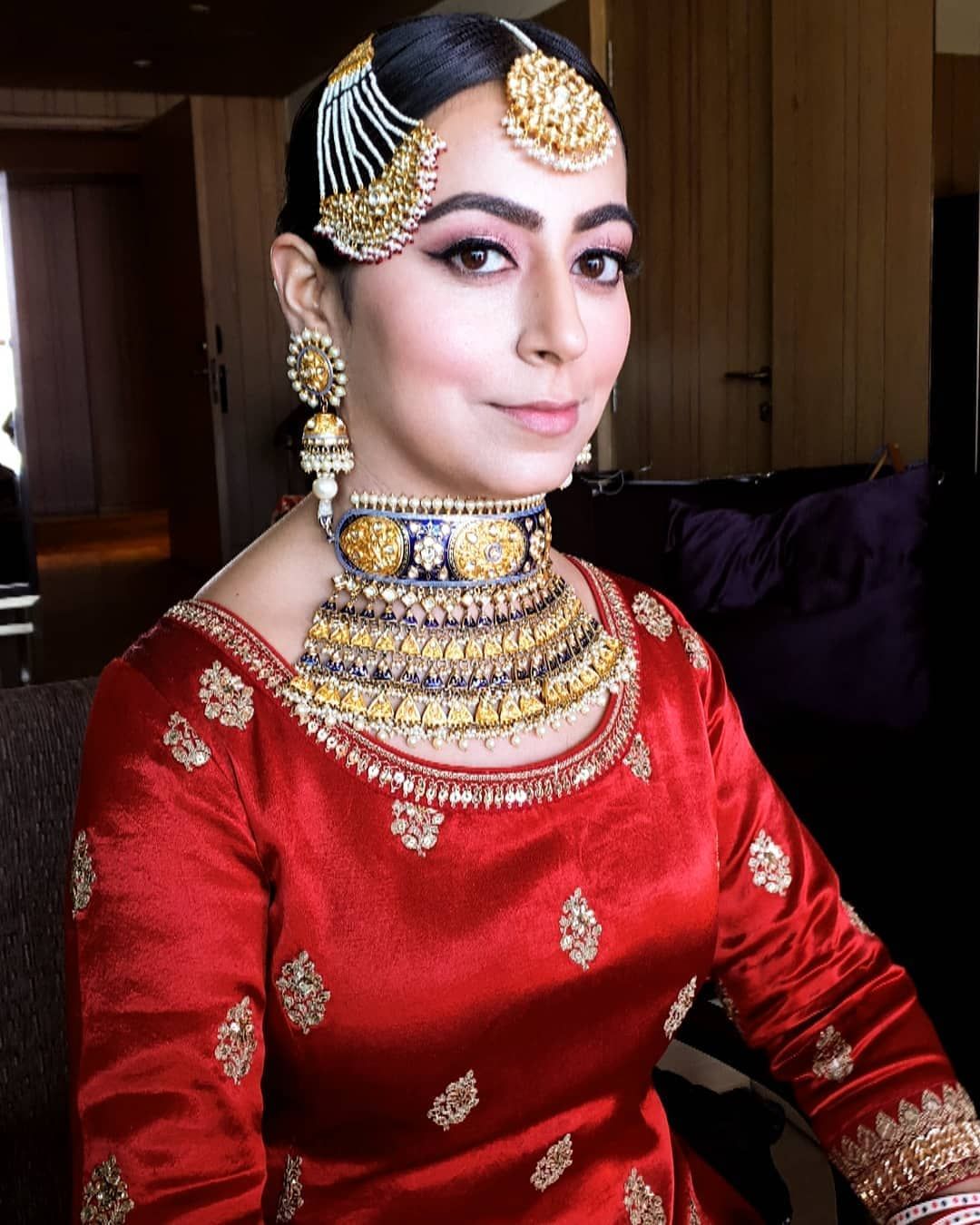 Image via Guru Makeup Artist★ 5
Vintage yet elegant, this Aadh necklace is an ideal pick for all the millenial brides out there!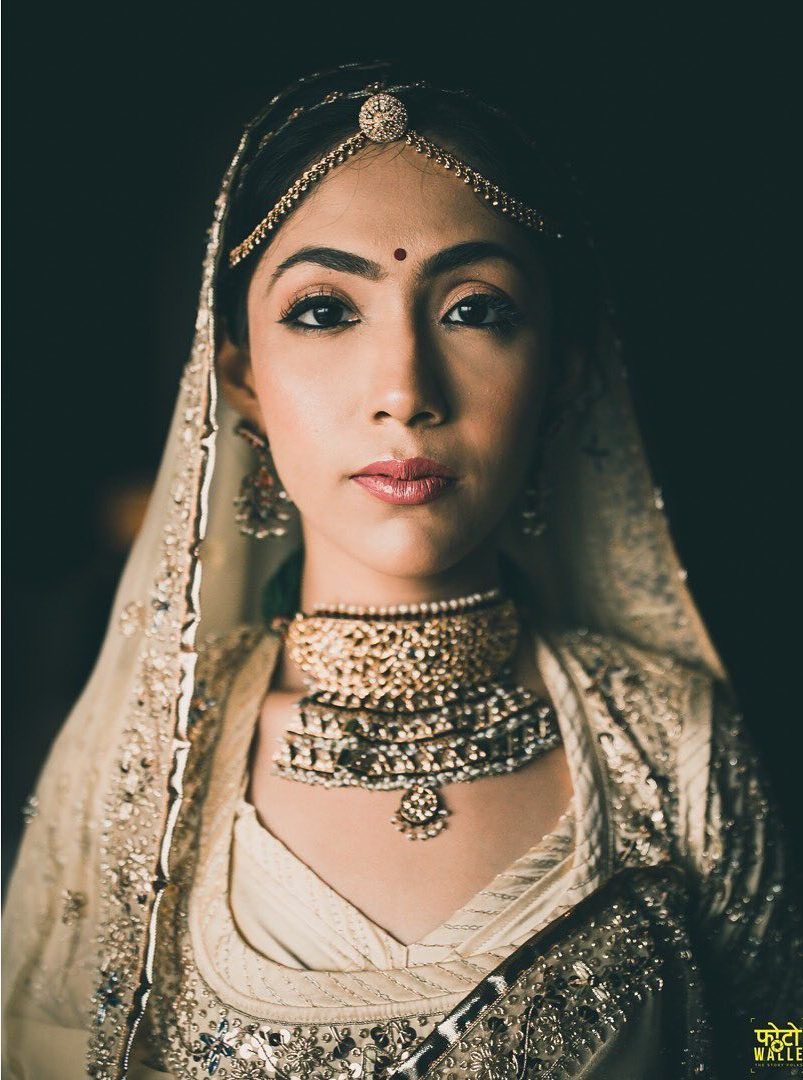 Image via Fotowalle - The Story Folks★ 4.9
If it's an attention-grabbing number you're after, this floral motif one will get you maximum eyeballs!
Image via The Photo Diary by Monisha★ 5
This bride's aadh necklace is another headturner, made even more striking with that rectangular shape!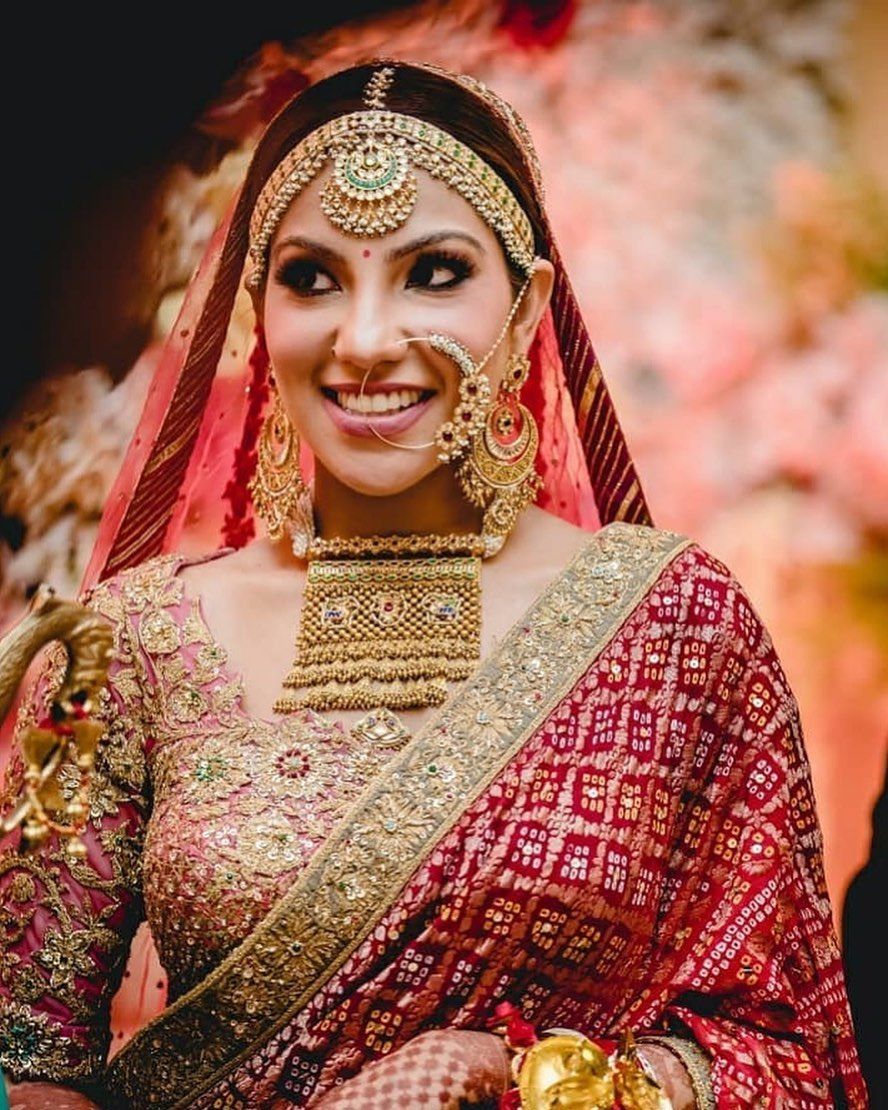 Image via Artcapture Productions★ 4.5
This bride added a contemporary twist to her traditional aadh necklace with those pink tourmalines!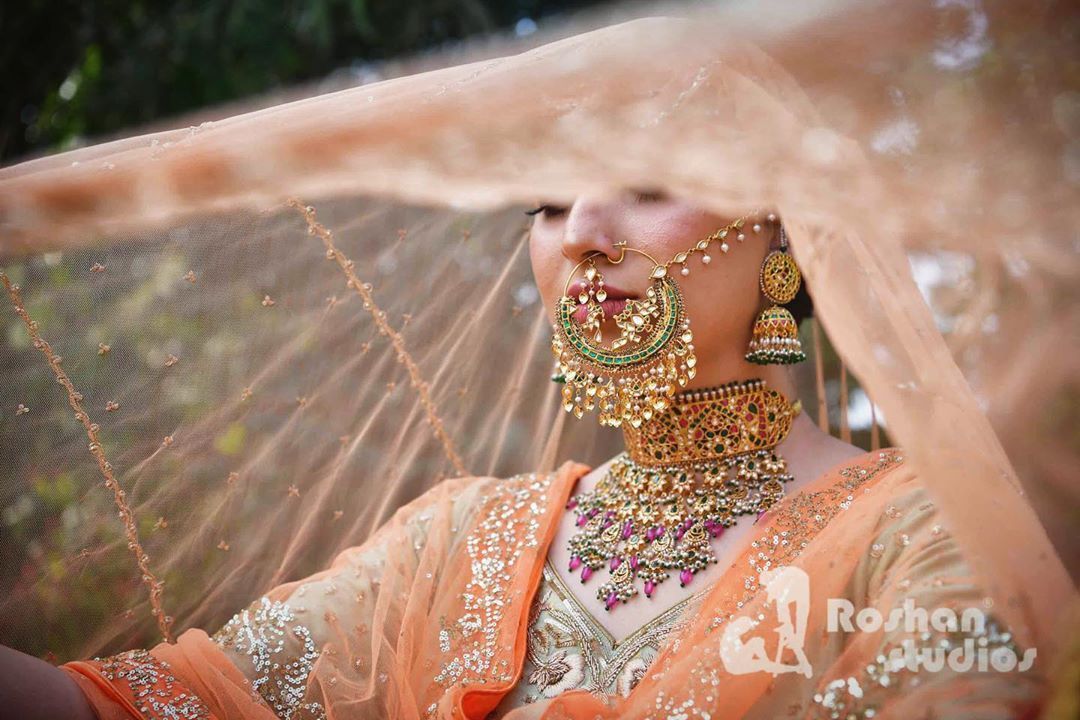 Image via Roshan Studios★ 5
This light weight aadh necklace with pearl details will add a fail-safe charm to your bridal look!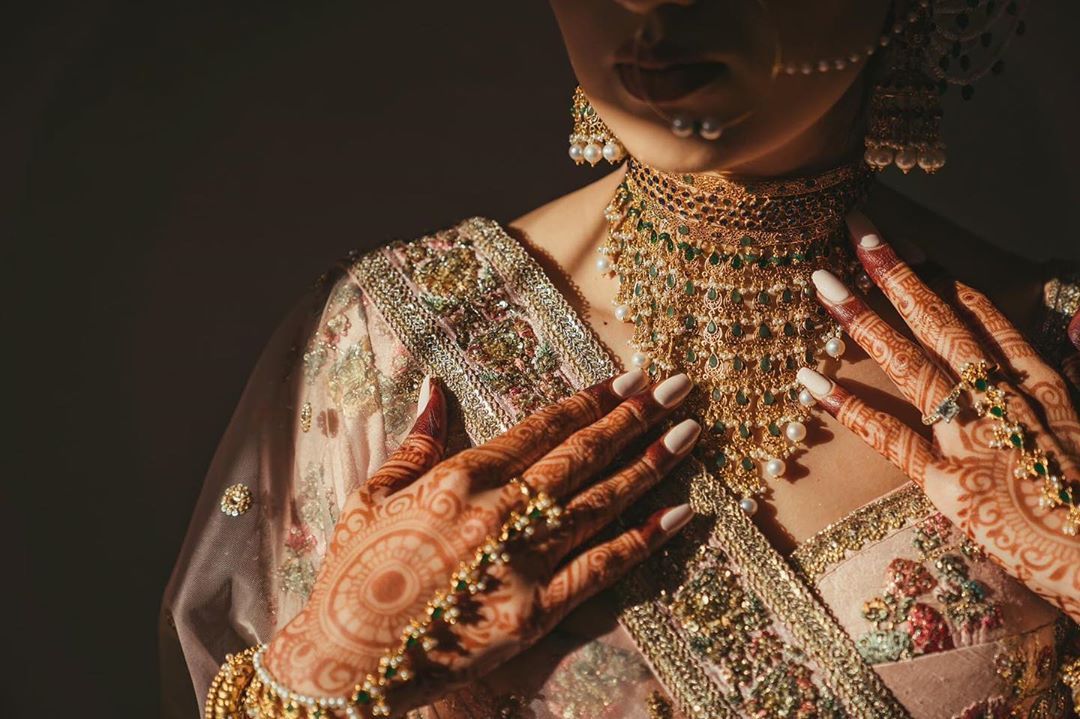 Image via Janak Jewellers 
Here's an elaborate aadh necklace with dainty touches that promises the best of both worlds!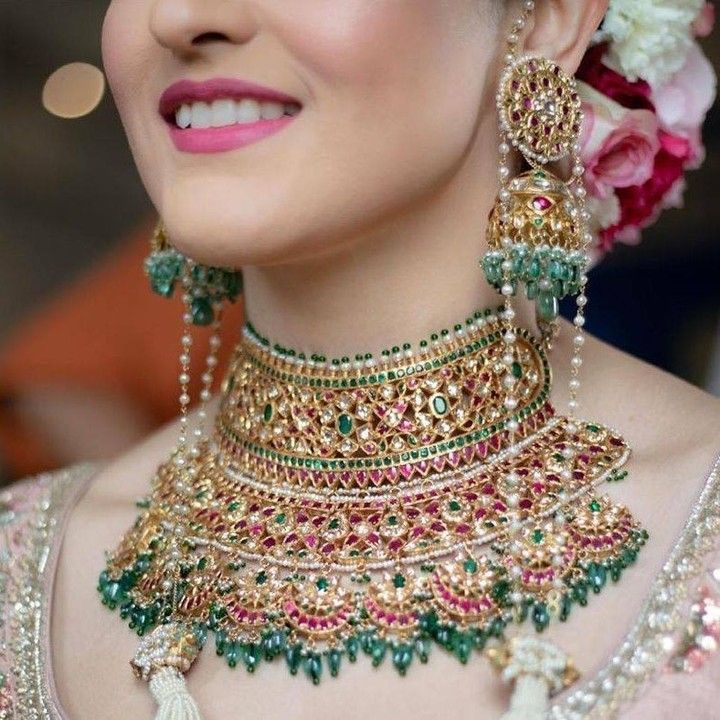 Image via Sabyasachi Jewelry
Beautiful & built to last, this aadh necklace is our personal favorite!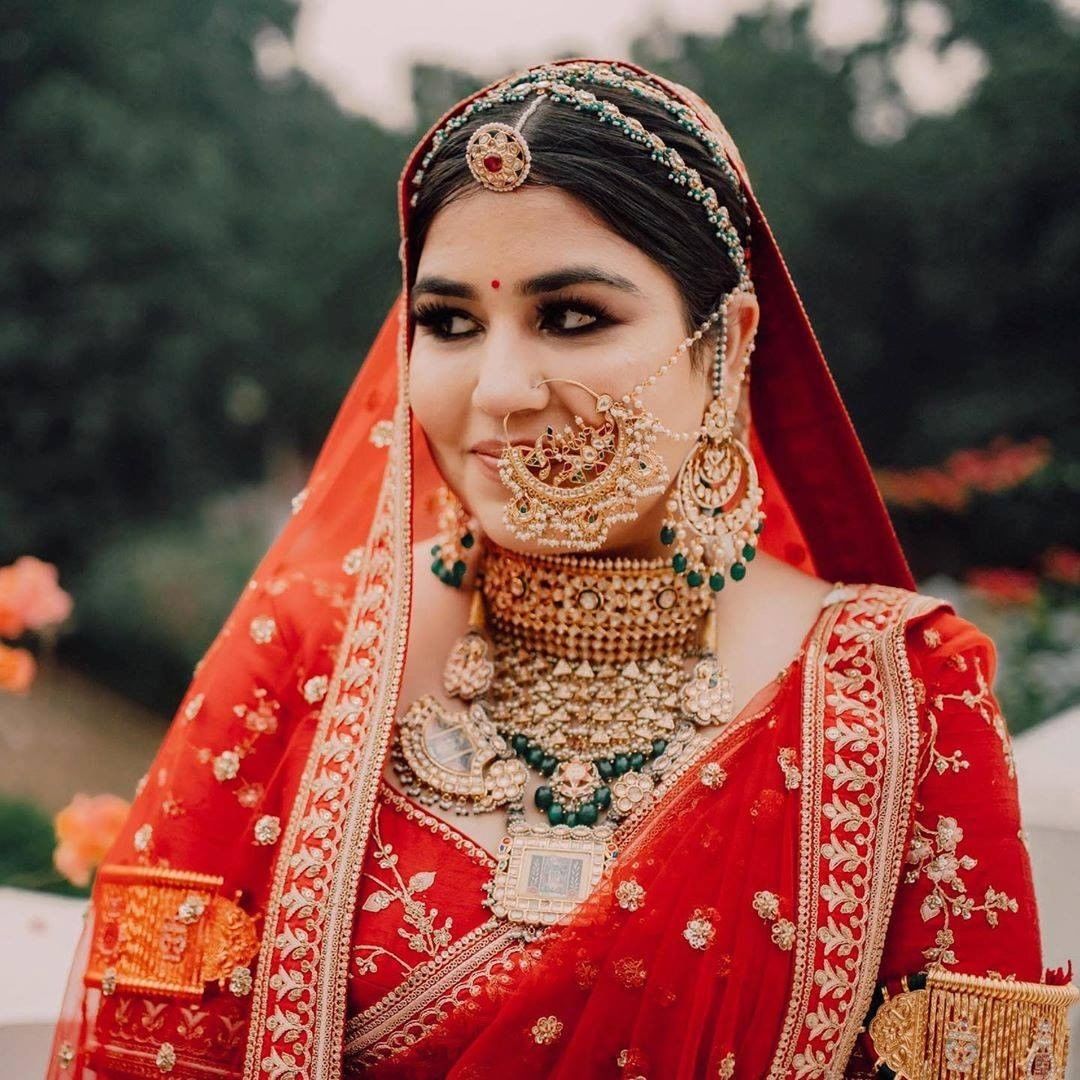 Image viaShutterdown - Lakshya Chawla★ 4.9
Lastly, this sure-fire winner that goes perfectly with the bride's attire!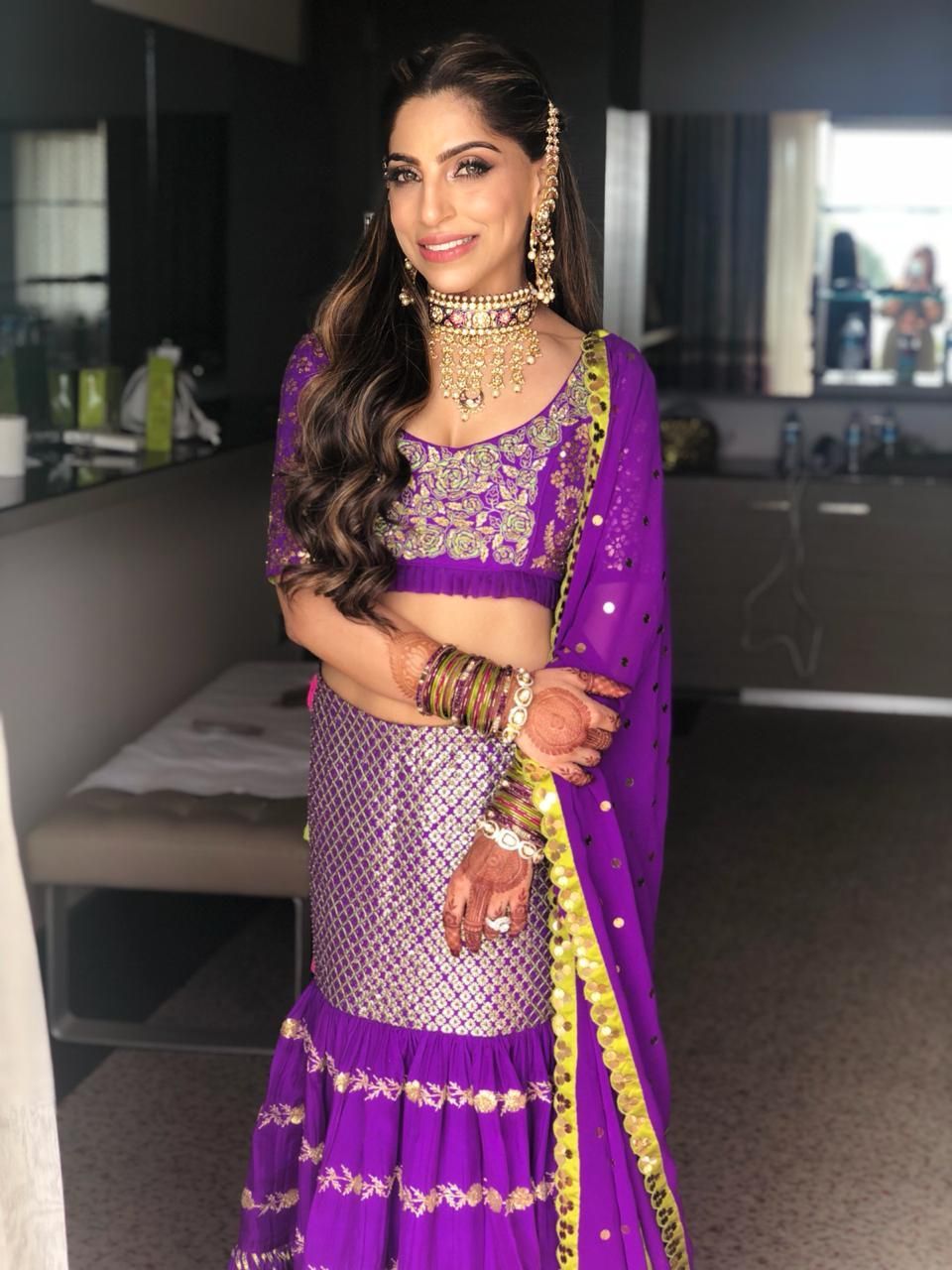 Image via Sukriti & Arjun 
Wondering if you should get an Aadh for yourself? Yes yes yes!