Stunning & Gorgeous Chennai Engagement With A Bride In Custom Outfits
BY Aakanksha | 10 Dec, 2018 | 7589 views | 6 min read
It's not easy to get custom outfits, and have them exactly like you dreamed, but this bride did it and made it look effortless! She wore two gorgeous outfits on her engagement and slayed each look! She was one of those brides who redefined royalty and beauty and we were gobsmacked by her looks. And to add to that the fact that each of her outfits, along with the groom's outfits, were customised, it was nothing short of spectacular. Her engagement was a perfect example of chic and grand and Stories By Joseph Radhik★ 4.5 captured the moments beautifully. The decor by The A-Cube Project★ 4.9 just added to the entire glam factor! They ensured that the decor matched up to the expectations of the bride and the groom and decorated the venue in an elegant manner while still incorporating the feel of luxury and royalty all around. Everything from table settings to the flower arrangements was picture perfect.
Meet Priya & Varun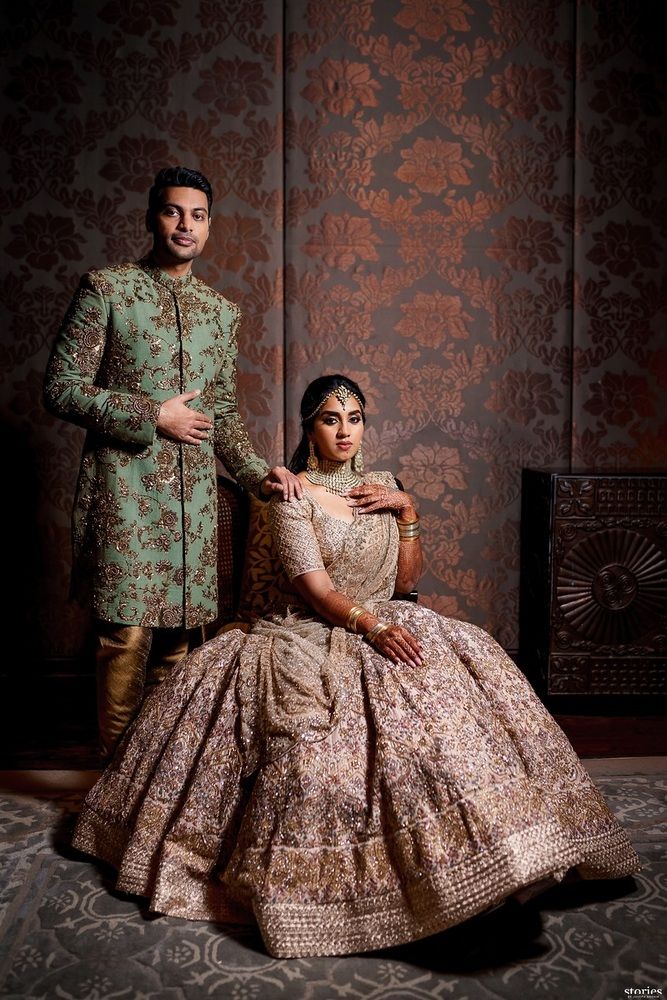 Priya talks about how she and Varun met and fell in love, "It's an arranged marriage. Our parents introduced us and then we started hanging out, but we instantly clicked. We fit each other so perfectly it was like we were made for each other! We hung out every single day after that and have not missed a day till now. We finally told our parents, after one particular moment when we decided we were absolutely ready to spend the rest of our lives together. Well, as they say, rest is history! Our parents were thrilled and instantly all the wedding preparations started! The journey from being introduced that one day to now being engaged to each other has just been beautiful."
The Engagement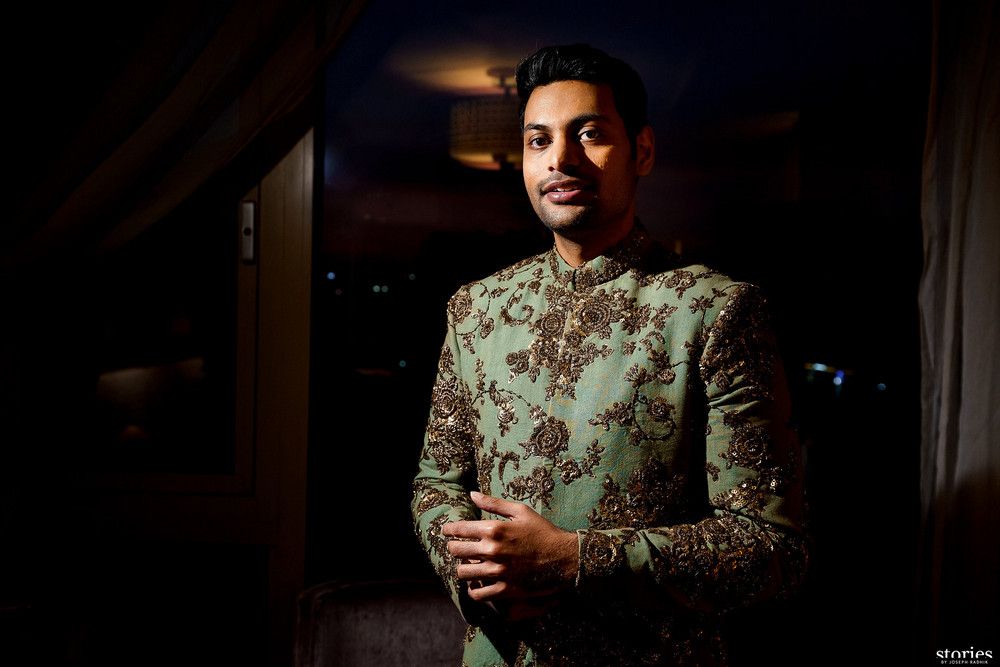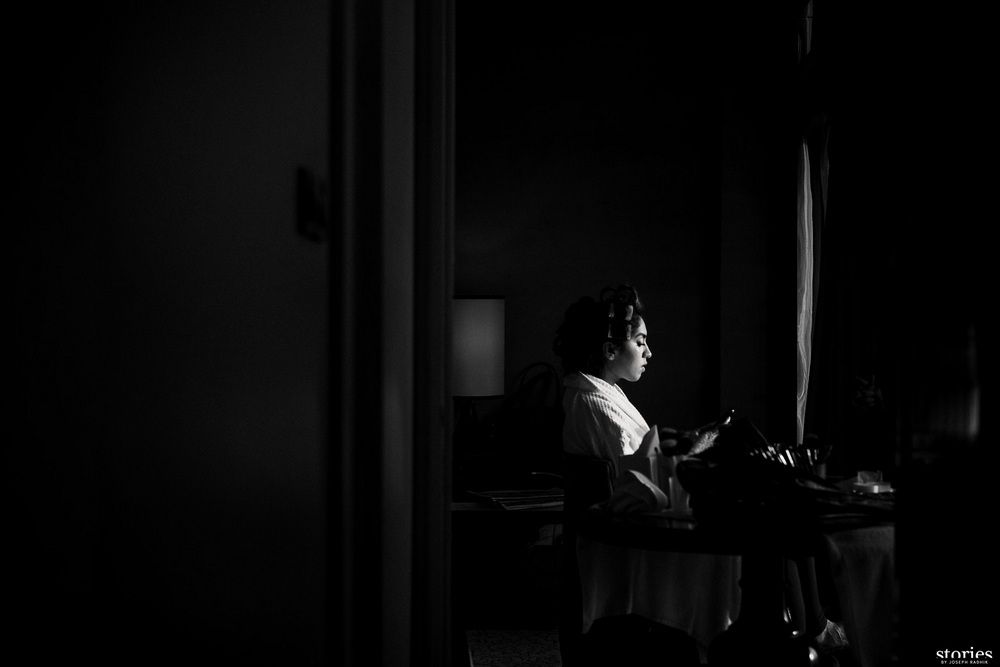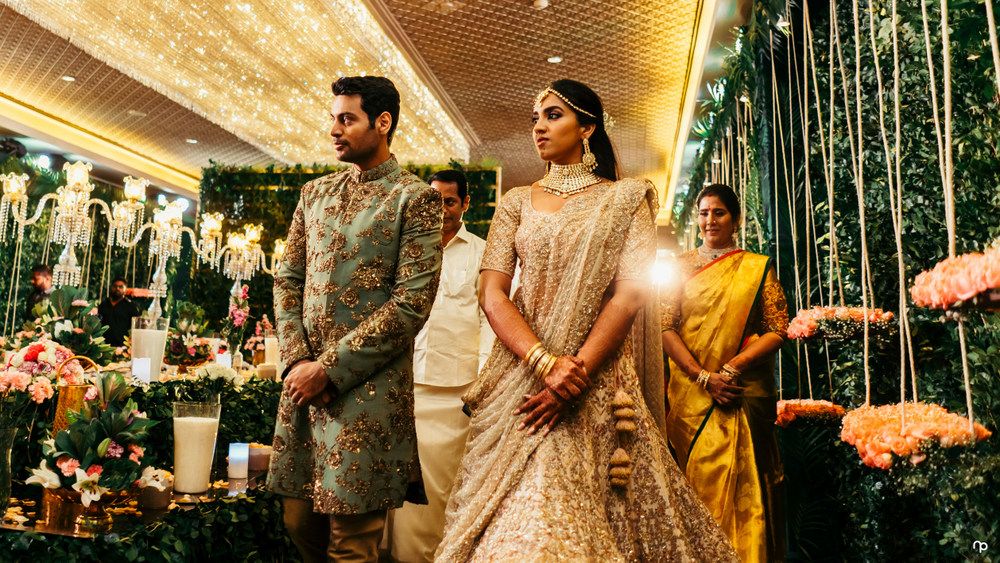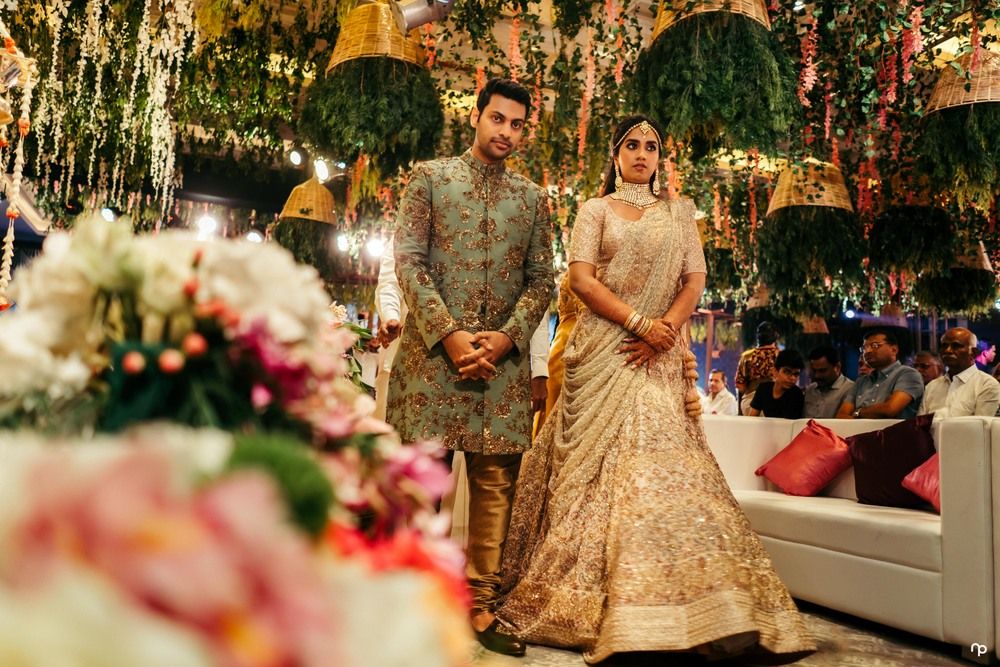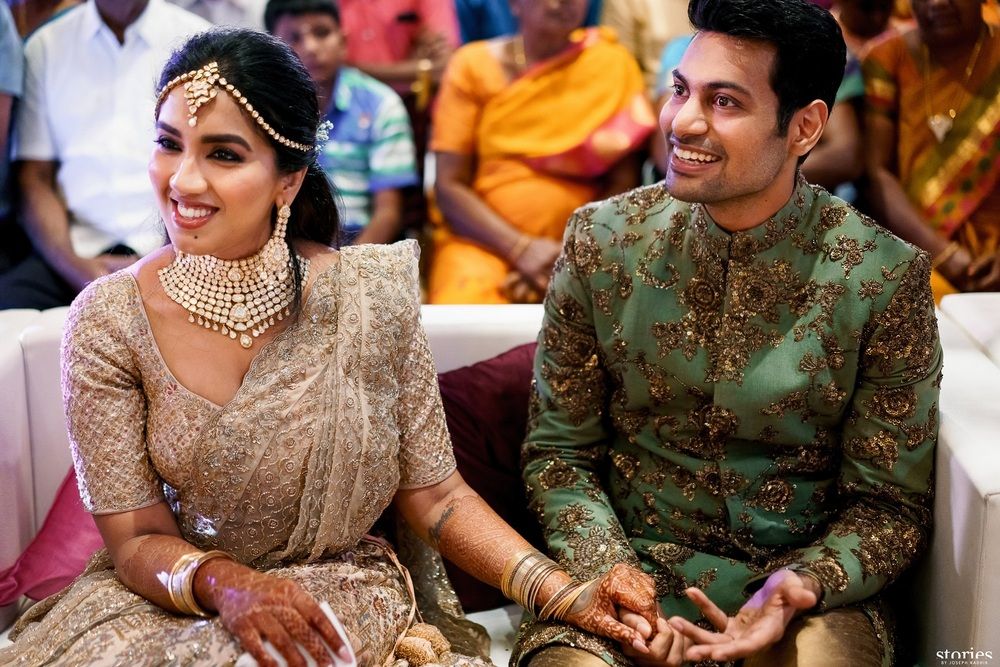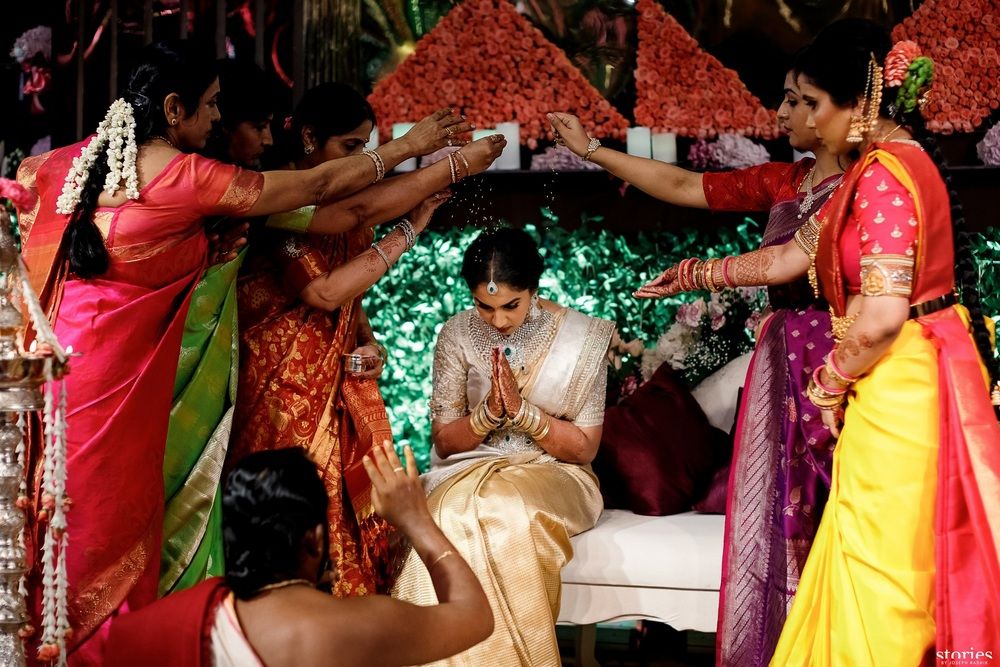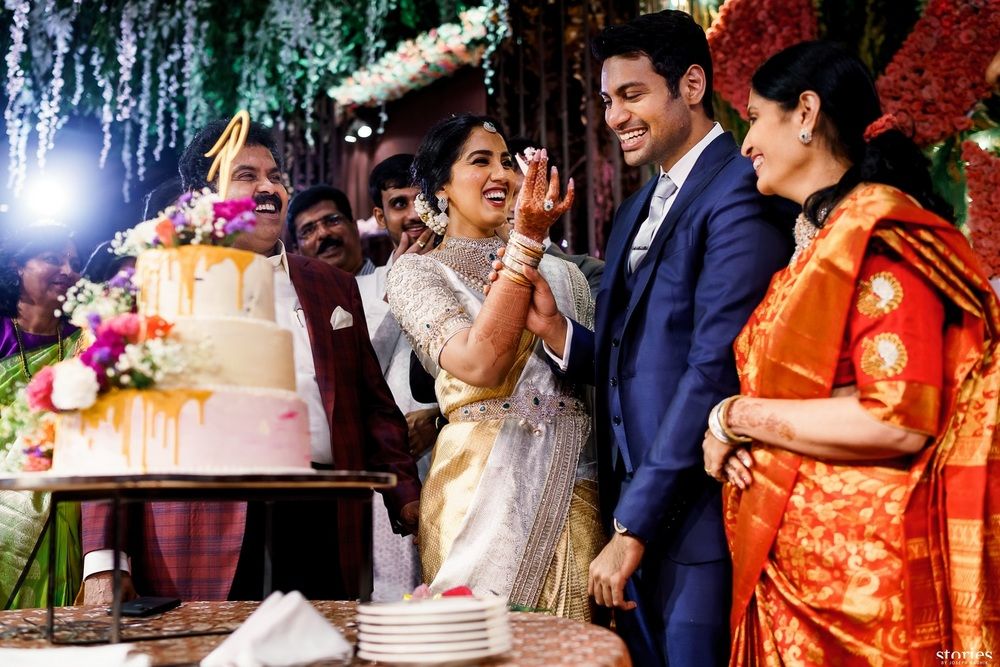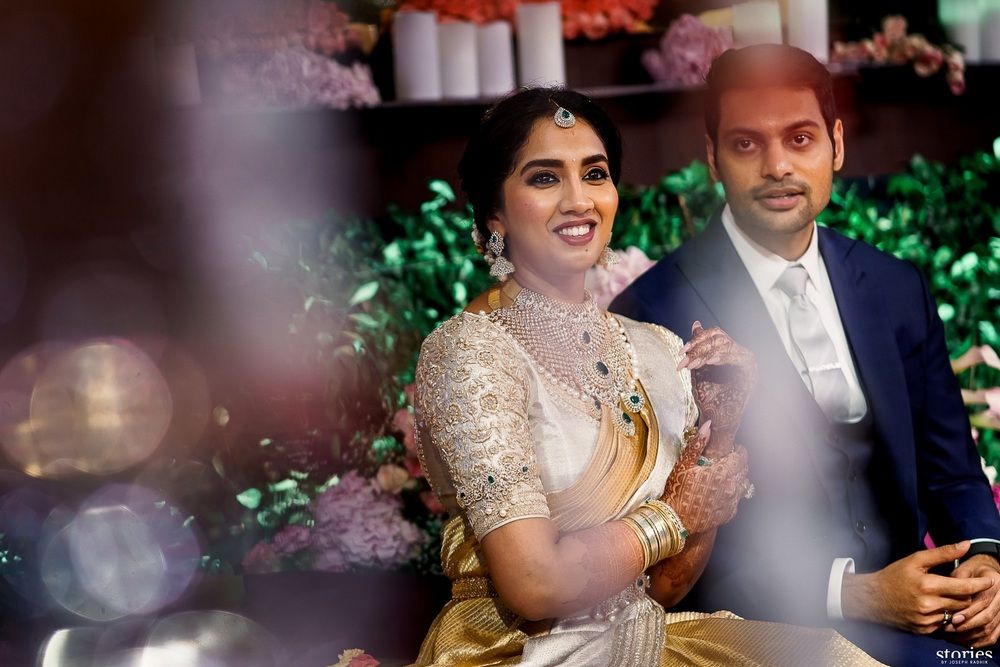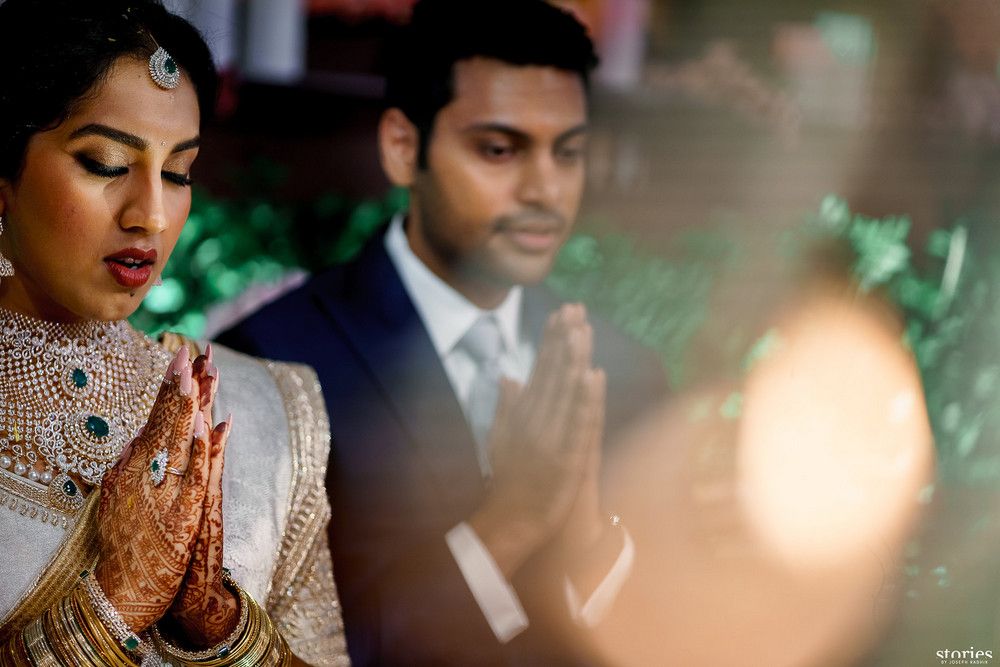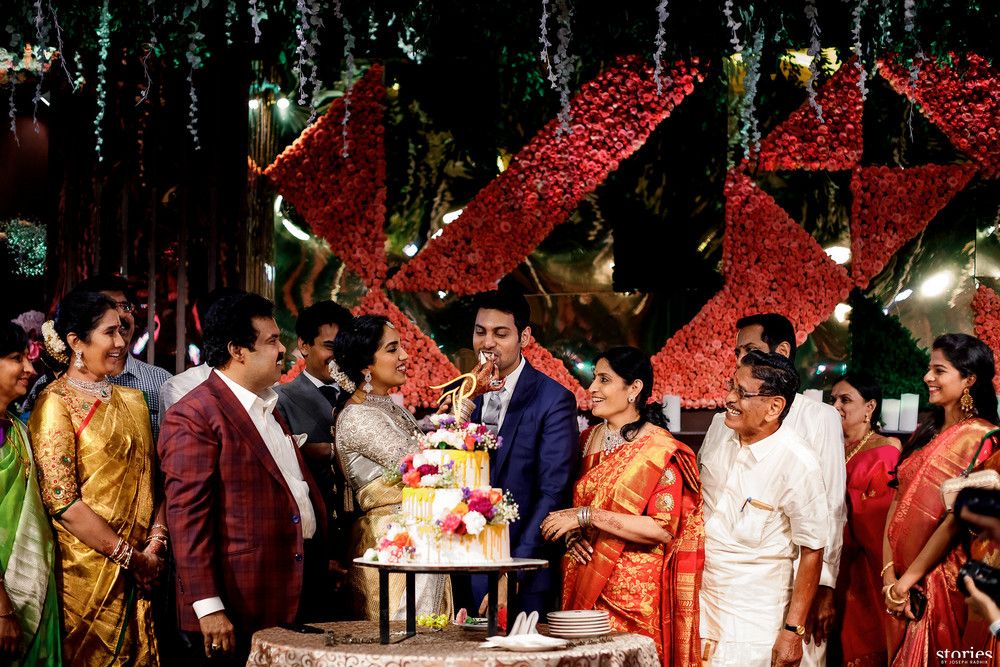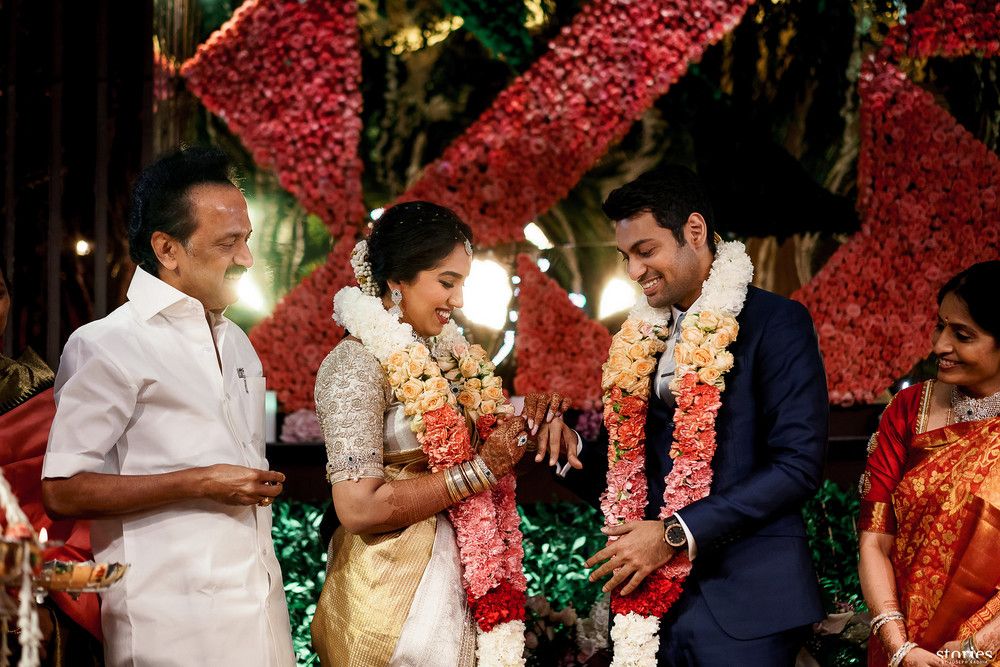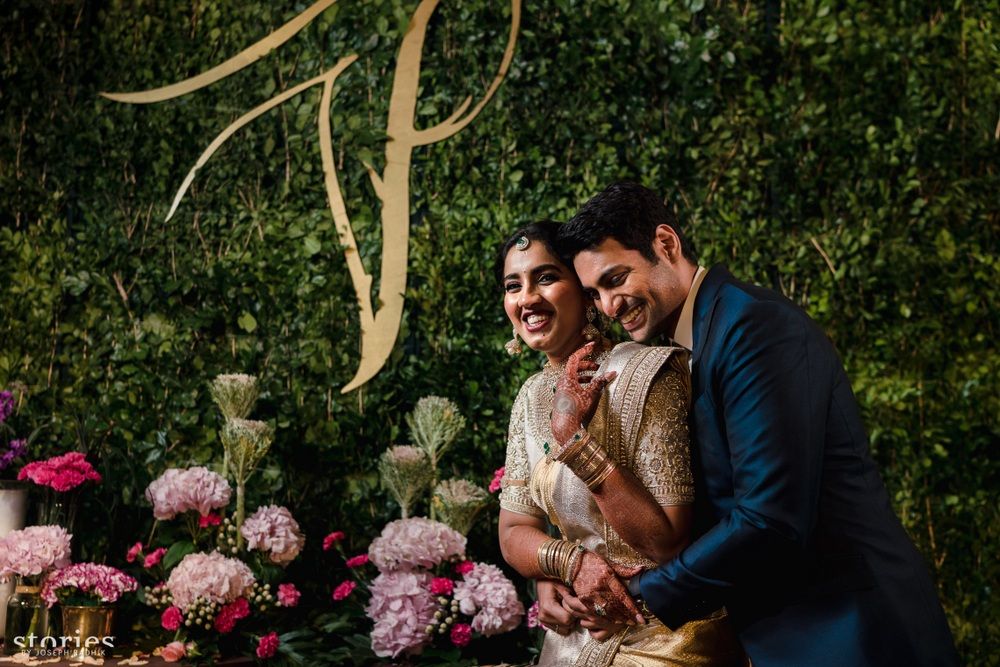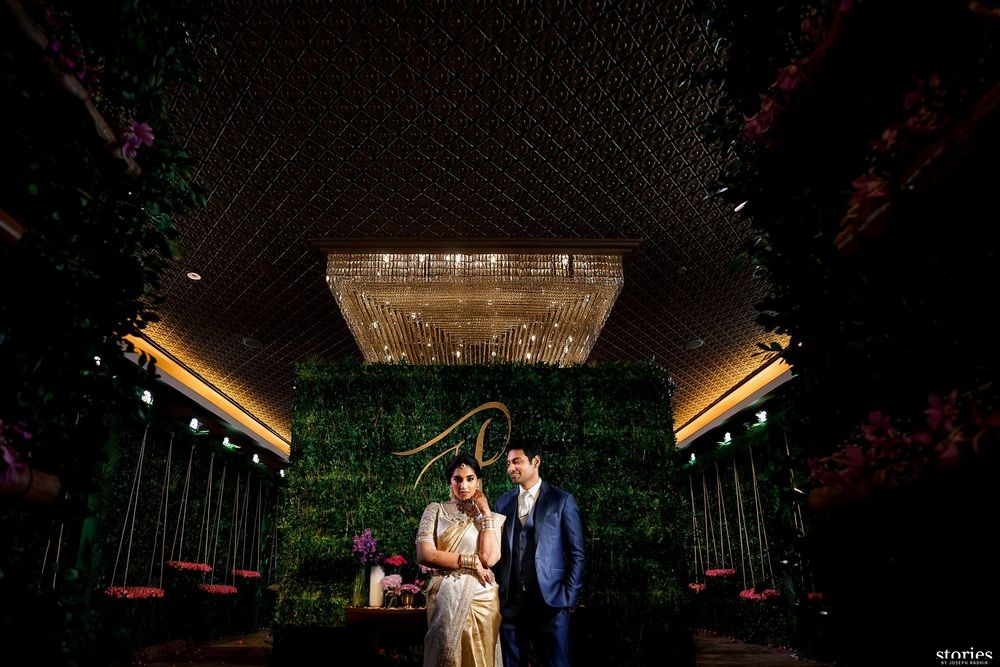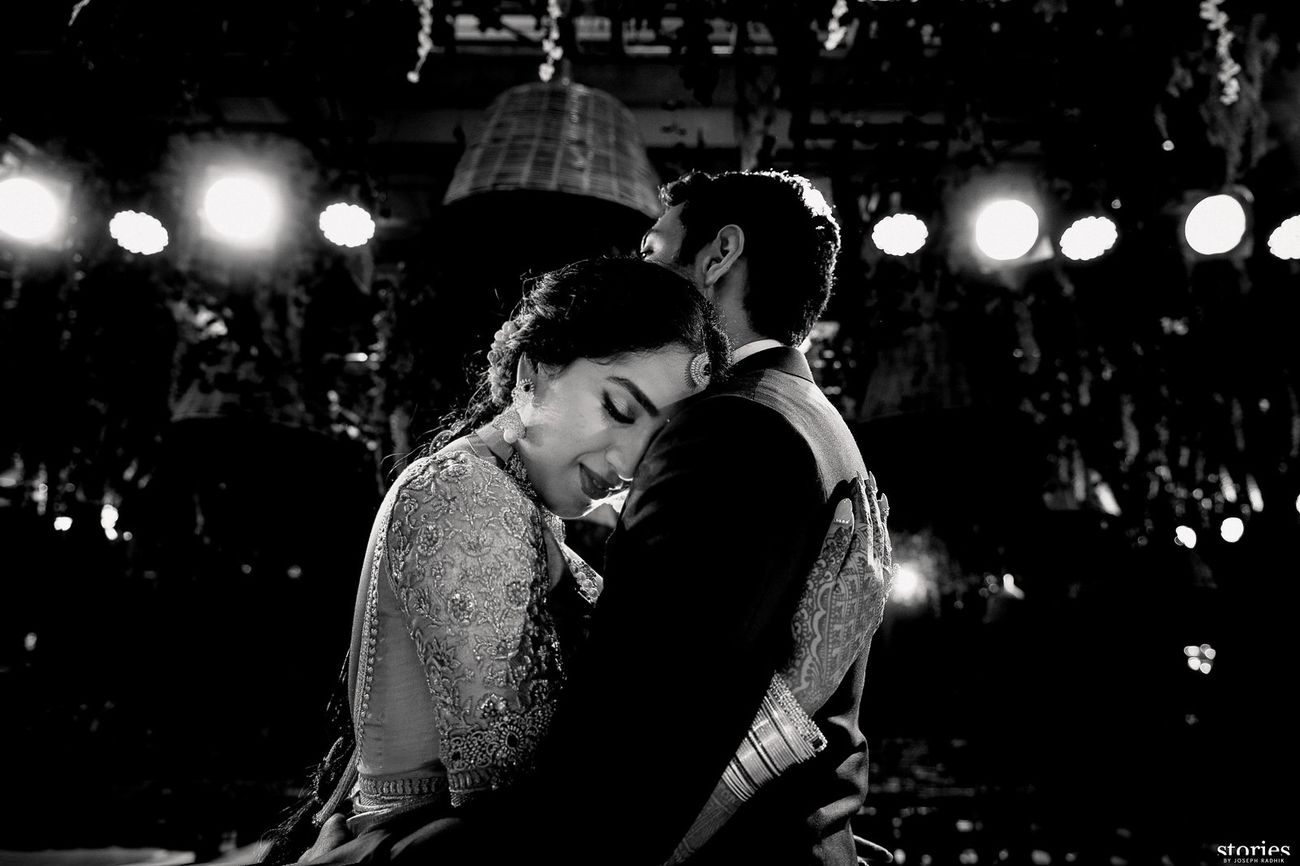 We absolutely loved the decor by A Cube Project and how Priya paid personal attention to the decor for her engagement!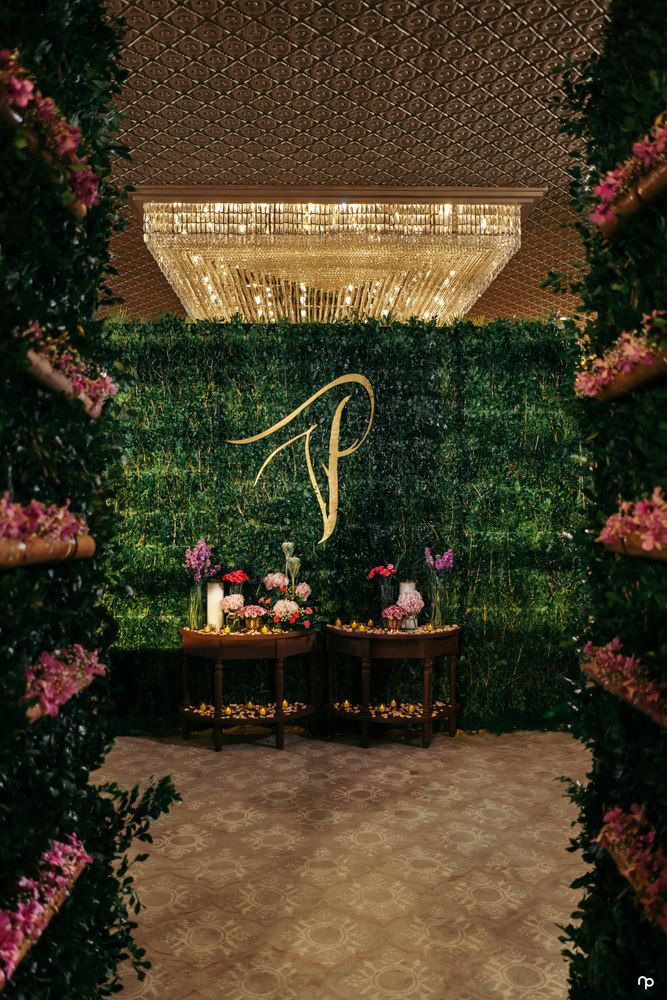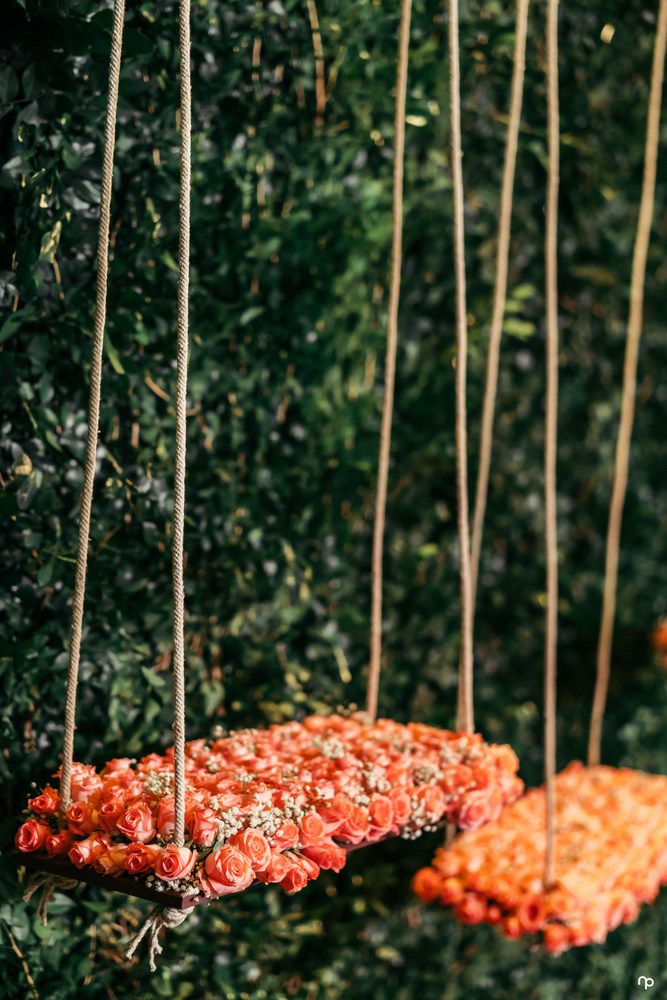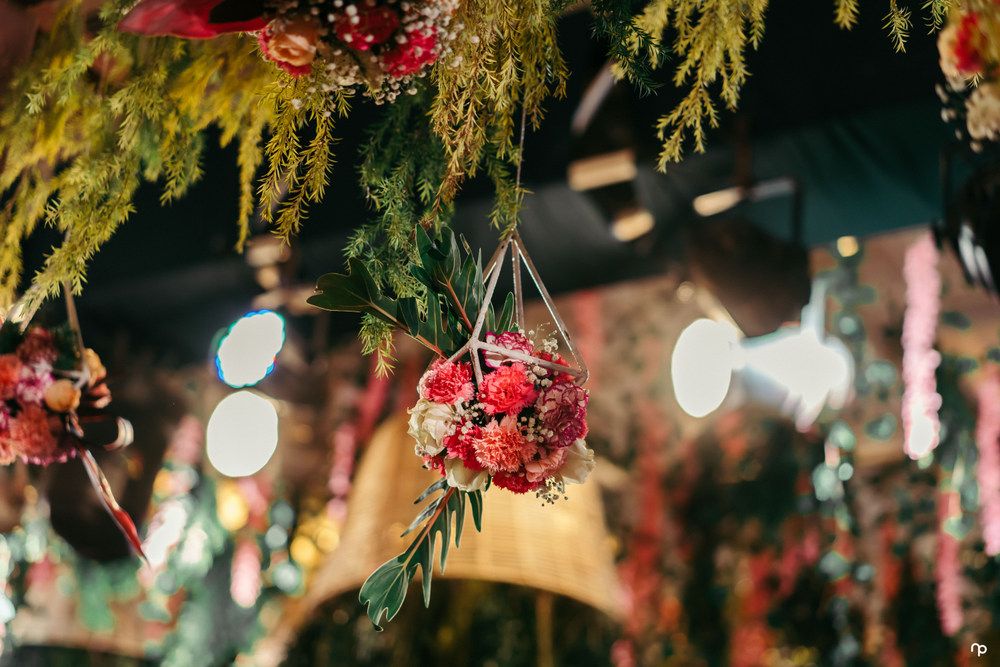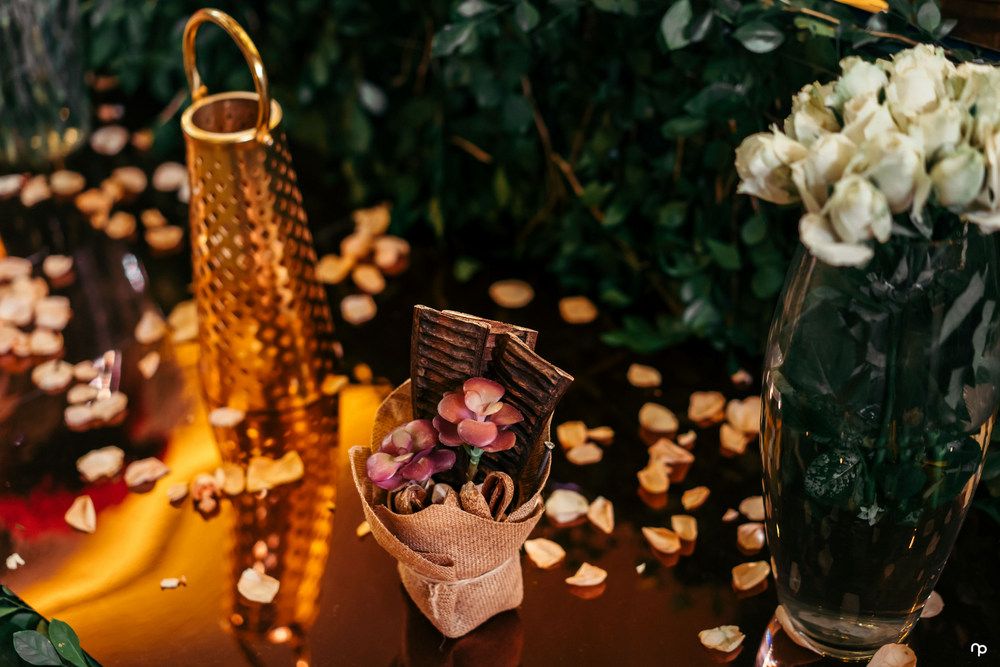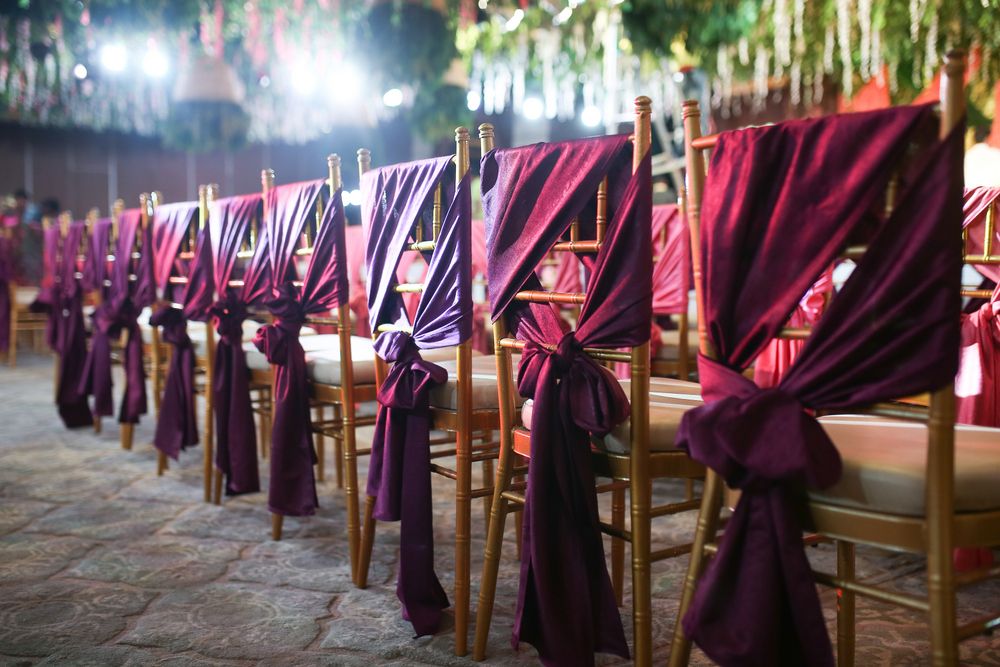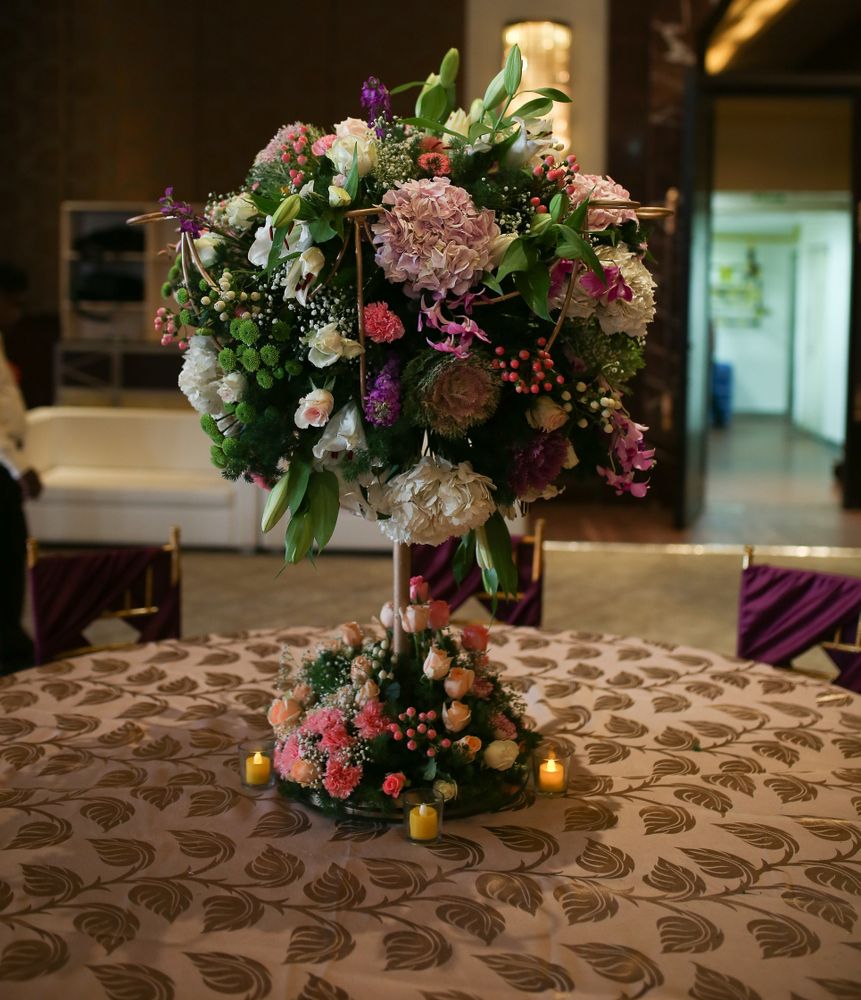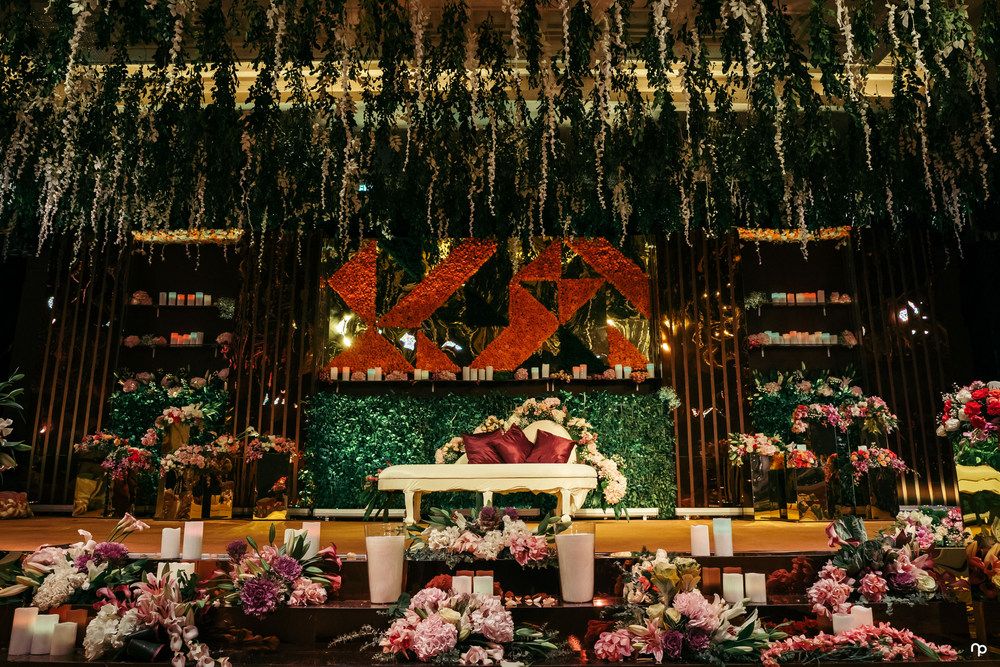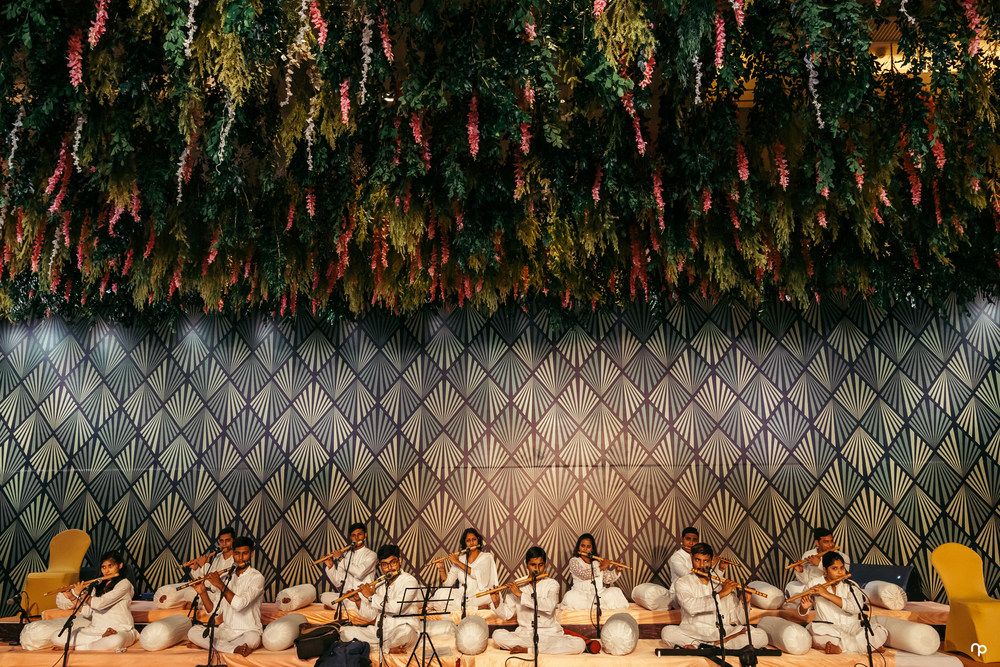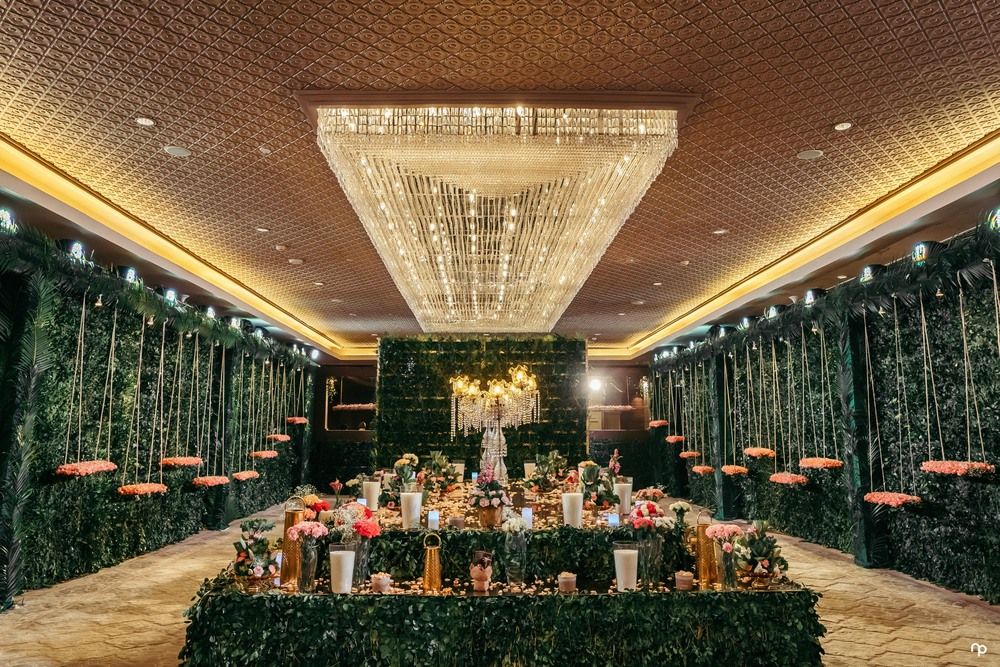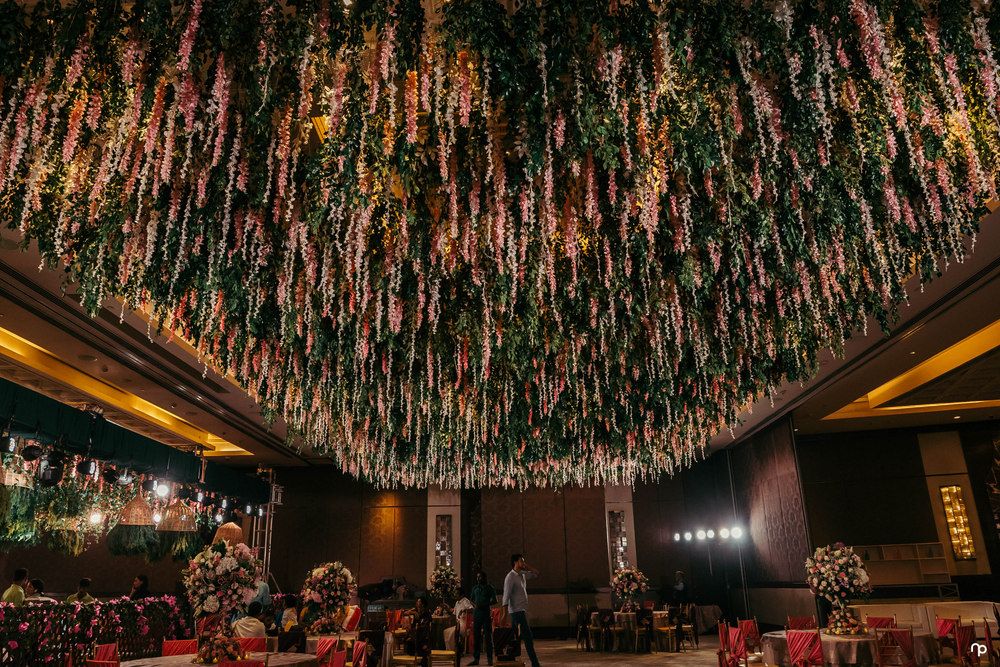 From The Bride:
I've helped so many of my friends plan their wedding events and get ready for their weddings, and at any of their functions, I am always the one who has to look her best! I always was the one donning a designer outfit, with hair and makeup done by a professional artist. But when it came to my engagement, I was suddenly lost! I just didn't know how to handle things! But thanks to a close circle of family and friends, I soon started planning a perfect engagement. I knew I wanted the best of everything, from decor to makeup, jewellery, outfits, photography and even videography! I wanted to ensure that Varun, his family and my family looked their best because one day, when the future generation looks back at these memories, they should know and see how I looked the best and felt beautiful on my engagement day and wedding!
Ambika from A Cube Project did a killer job in doing exactly what I wanted and had imagined. I've known her for years and I knew that even though the it was so last minute she would definitely pull it off and I trusted her completely with that and she executed everything with perfection.  She only had two weeks to plan my entire engagement and she has done a stellar job! She has an amazing team and I absolutely loved how creative they are! Varun wore a custom Sabyasachi. I have always maintained really good relations with Sabyasachi and Sabyasachi Hyderabad and Mumbai have always been really helpful! Even if I can't go to the store physically, I just have to FaceTime them and they send whatever I need. They helped us to select the perfectly customised outfit for Varun. I have also picked up a gown, and a few more Banarsi and Kanjeevaram sarees from them! Jade by M& K, Hyderabad store have literally been the sweetest. Manuja and Sachi helped me pick out my lehenga and customised it according to my taste. Syed Bawkher has been doing suits and formal outfits for my family for about 10 years now and they loved styling Varun for his second look. Unaiz pays attention to even the slightest details and give his absolute best. Varun wore Louis Vuitton belt, cufflinks, and shoes but was styled by Unaiz! I have really good relations with Jimmy Choo Bangalore and Mumbai stores. They have always managed to get me the exact pair I wanted, all I had to do was send them a picture! That is exactly what I did for my engagement shoes as well, and they sent me the perfect pair of shoes for me! Prakash Silks have been our family friends, and close friends of my parents for over 20 years now. They always customise sarees for me! It usually takes about 4-6 months depending on the work. For my engagement they made me a very unique pattu saree and as soon as I saw it I decided that's the one.  Abu Jani Sandeep Khosla are literally the best in everything they do. Flecka Patwardhan from the Mumbai bridal store helped me with my saree and I blindly trusted her because I knew nothing can go wrong with Abu Jani Sandeep Khosla. They're making my wedding saree as well so can't wait for that look as well. Vbj and Kirtilals are good family friends for years and they made sure I got the best jewellery for my engagement and they customised everything for me. Well as for Sandhya Shekhar, she is the most professional, the sweetest and the best makeup artist to ask for. I've tried so many artists but no one can match up to her. I loved my look and she's doing my wedding as well. The Wedding Filmers were sooo much fun, our interviews with them were casual and they've shot some brilliant ones and I can't wait for the film. Joseph Radhik's team were like shadows, like they have shot some brilliant images! Noel David Raj was the director for my engagement. "