Talambralu Shots We Fell In Love With
BY Meenu | 25 Mar, 2020 | 689 views | 2 min read
Indian weddings have so much of culture and tradition. When now weddings are becoming more global there are certain traditions that still hold a special place in our heart. Especially those that involve blessing the bride and groom for #foreverhappiness. You would surely know that there is a rush of flowers thrown on the bride and groom during the ceremony blessing them. In Telugu weddings there is another exclusive blessing and more fun ritual that is called Talambralu.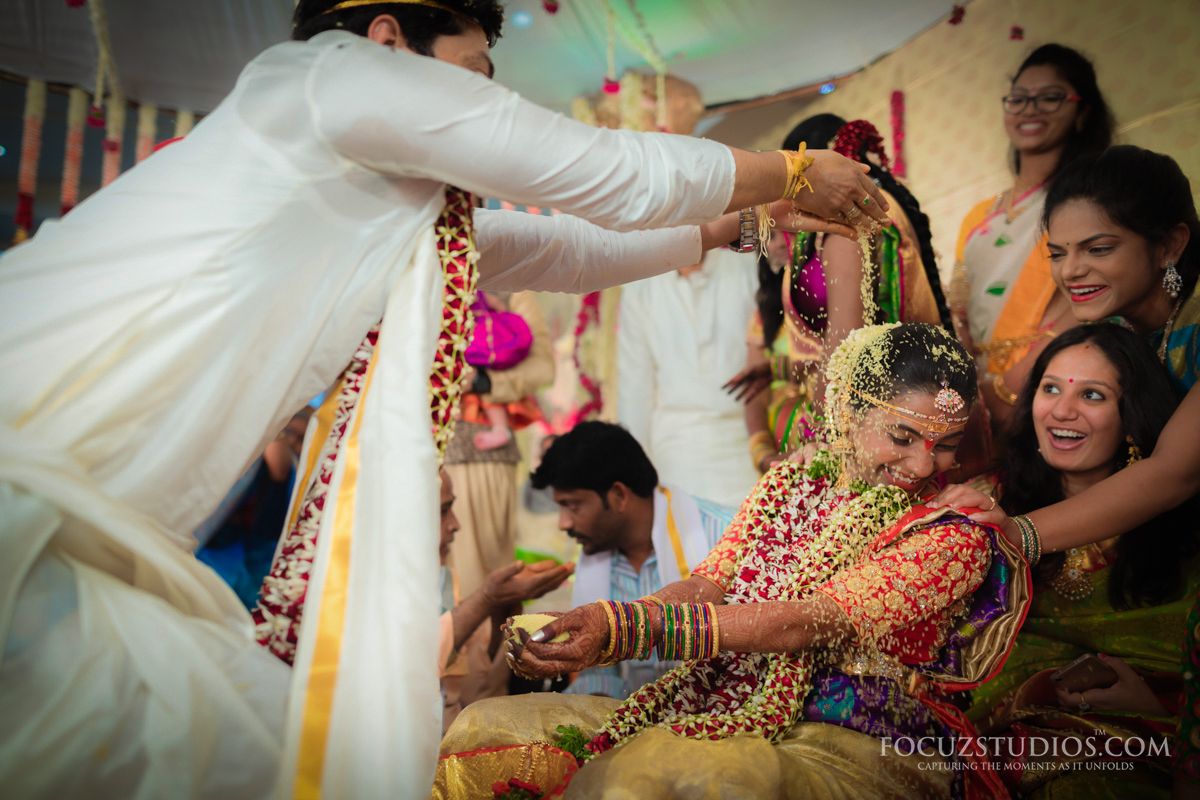 Image Via: Focuz Studios
This involves the bride and groom putting handfuls of sacred rice which is rice mixed with turmeric and flowers on each other as some mantras are recited. This is "oh so fun" and full planning is done to execute this perfectly. Check out these gorgeous shots of the Talambralu ritual.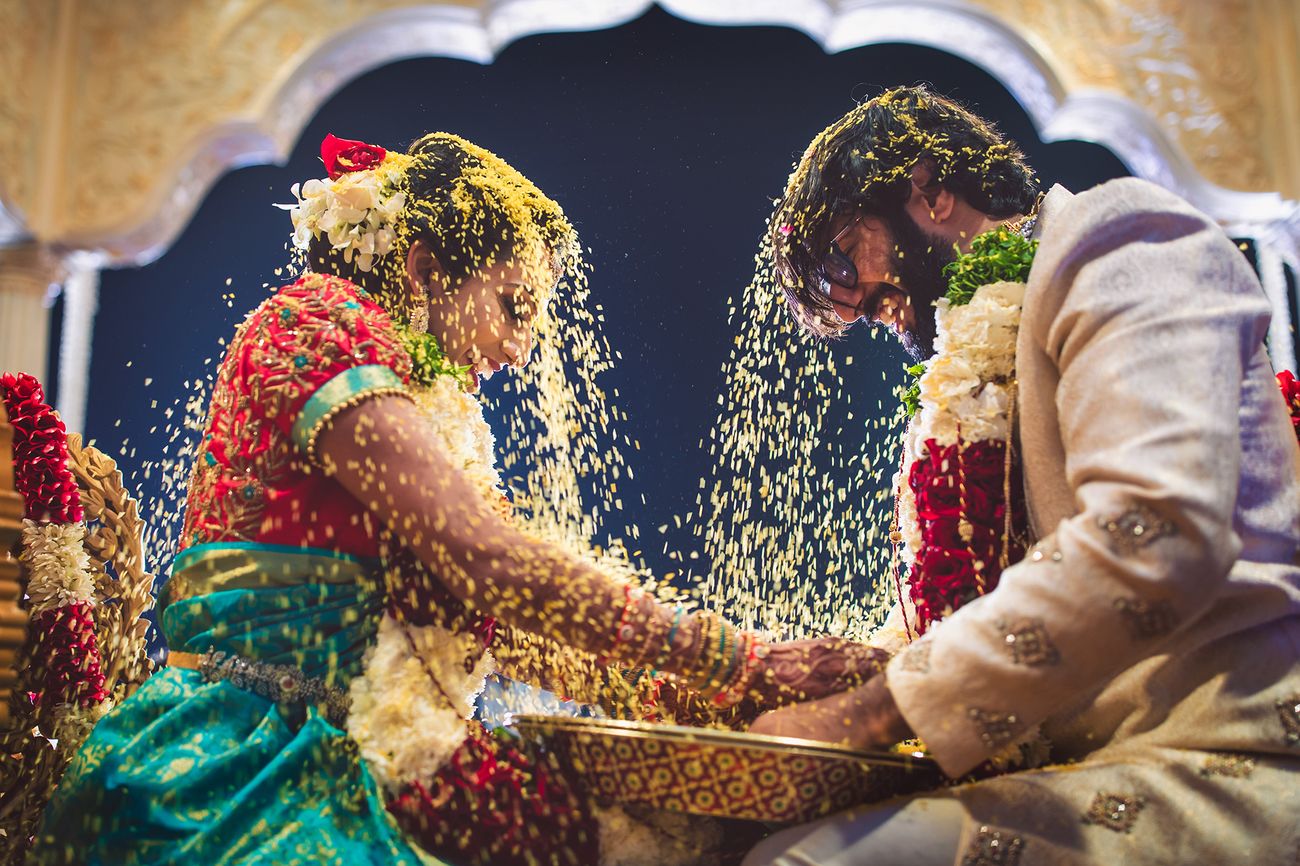 Image Via: Kishor Krishnamoorthy
This is a poetic ritual where you can see the bride and groom steal glances at each other to do something fun!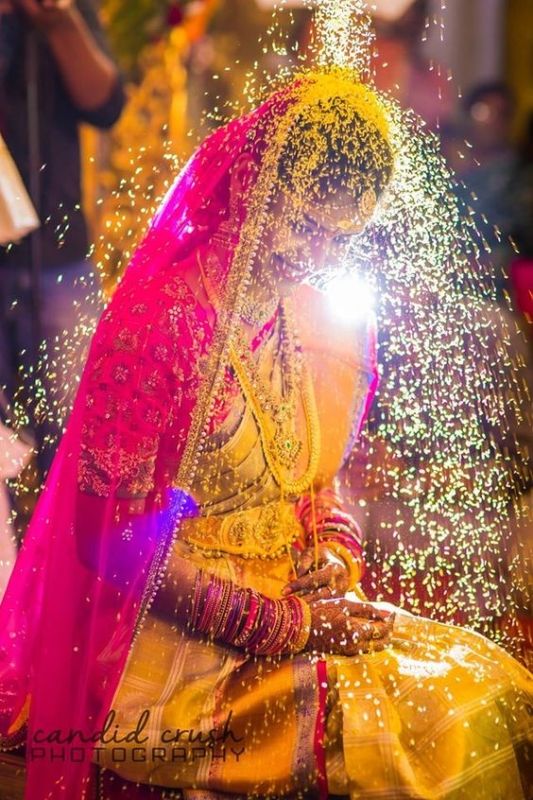 Image Via: Candid Crush Photography
Now that we have borrowed some pretty traditions from others to make weddings more fun, the Talambralu is one such tradition that can be added to any wedding.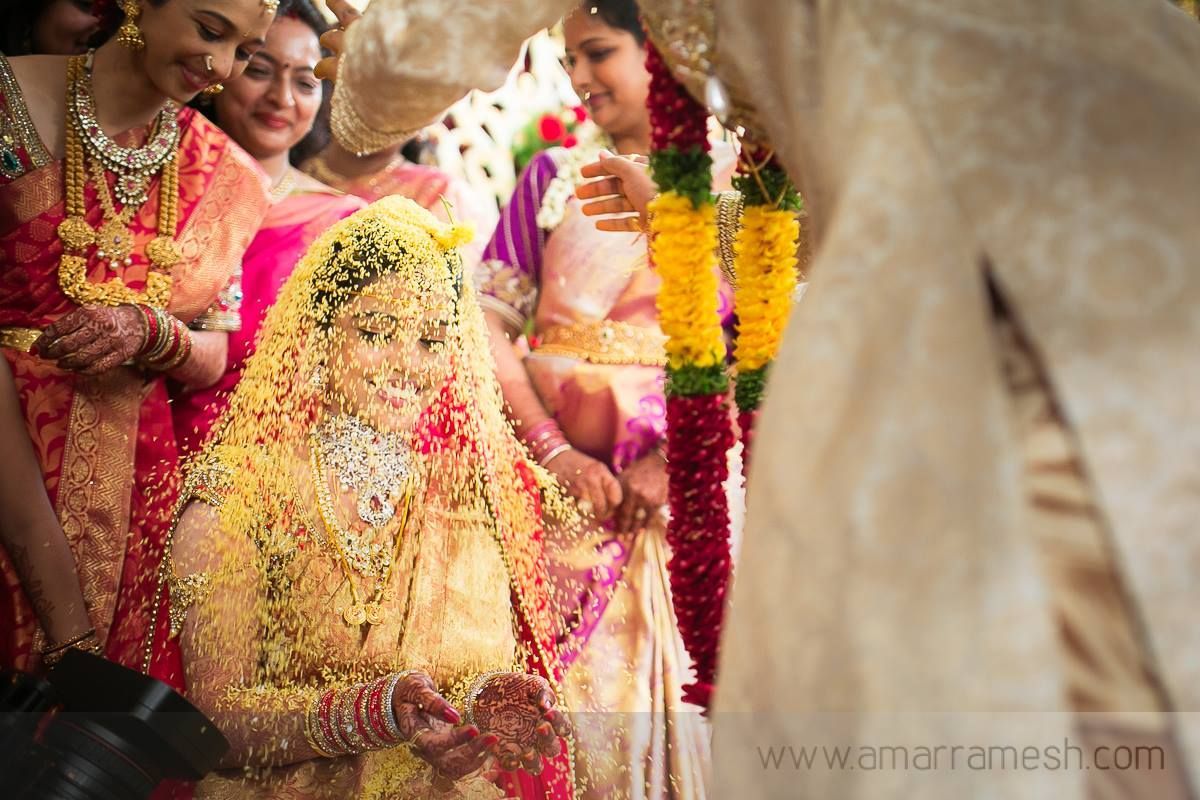 Image Via: Studio A 
If your culture does not let you pour rice mix it all up. Use rose petals or any flowers in baskets and make a competition out of it!!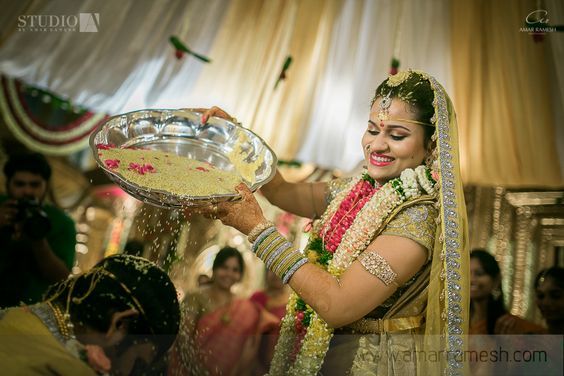 Image Via: Studio A 
History has it that lord Ram and Sita got married they showered baskets on pearls on each other during the Thalambarlu ritual and this is when Sita Devi looked up at Lord Ram and saw that the white pearls had a blue sheen that was reflecting off Lord Ram.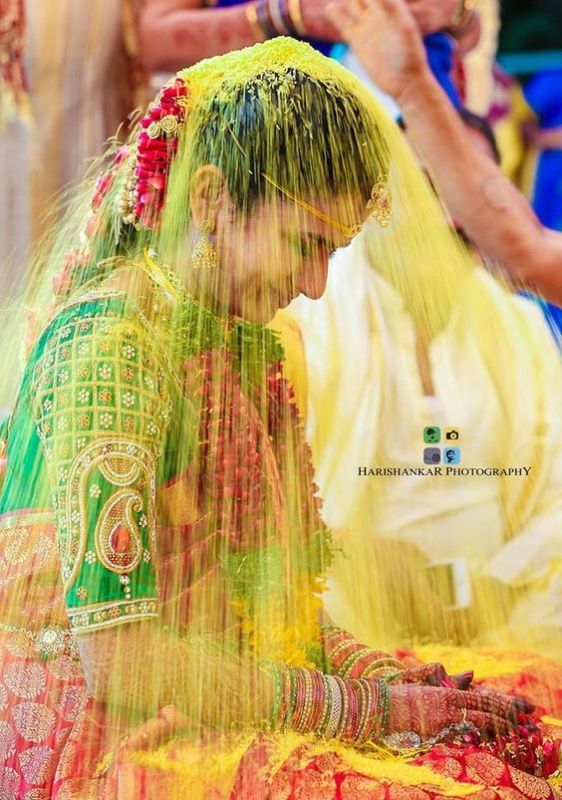 Image Via: Harishankar Photography
This ritual is another way of saying that we see the bride and groom as the god and goddess.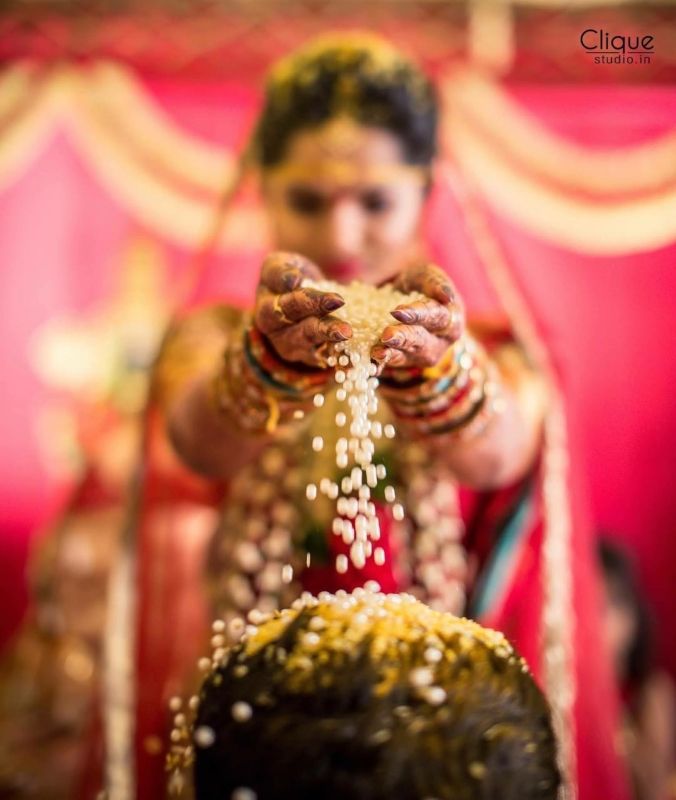 Image Via: Clique Studios
If you are cool with using colored beads instead of pearls for your Talambralu go for it!! It will be a perfect addition for a royal wedding.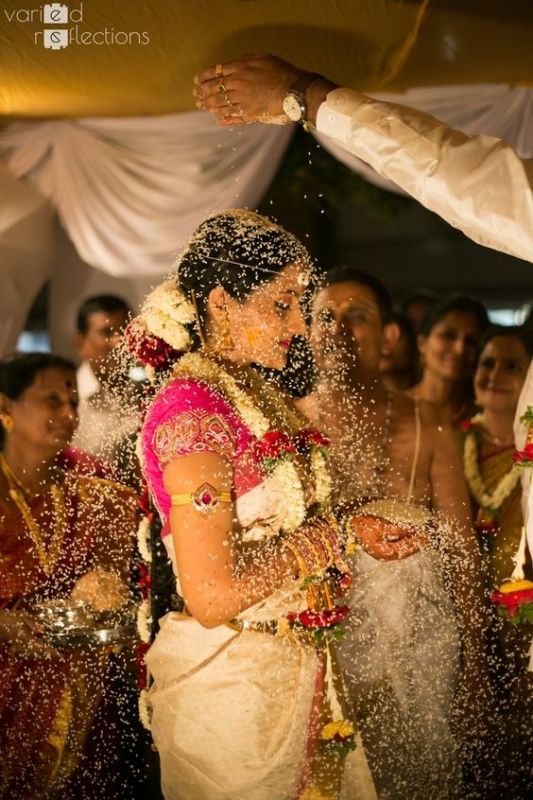 Image Via: Varied Reflections
Can you see the joy and beauty in each of these pictures?  Let us know if you have plans of adding this to your wedding functions list.