Tarun Tahiliani at India Bridal Fashion Week 2014 !
BY The WMG Bride | 08 Aug, 2014 | 3466 views | 2 min read
Its couture week season , and while Delhi Couture Week just ended (see all the coverage here), India Bridal Fashion Week has just about begun. Yesterday was the opening show by Tarun Tahiliani and though we had a sneak peak of his collection (
see here
), we were still intrigued to see what else he would have up his sleeve. Initial hiccups aside
(and the fact that the media lounge had no water /food- which is kind of not cool considering we are expected to be there from 7 pm to 12:00 am) 
the show got off to a start and Tarun Tahiliani unleashed his "Modern Mughals" on us.
Wed Me Good loves:
Some of the all gold ensembles were pure luxe,  in an understated chic way . Apart from that some of the pastels and white pieces individually were gorgeous, and the opening lines of black was unexpected, edgy and totally chic but overall we preferred Tarun Tahiliani 2013 as compared to this present year. While there were definitely stunning pieces in the mix, at some level the collection didnt come together to speak one language for us.
All the pieces we loved can be found with our signature "heart" sign on them: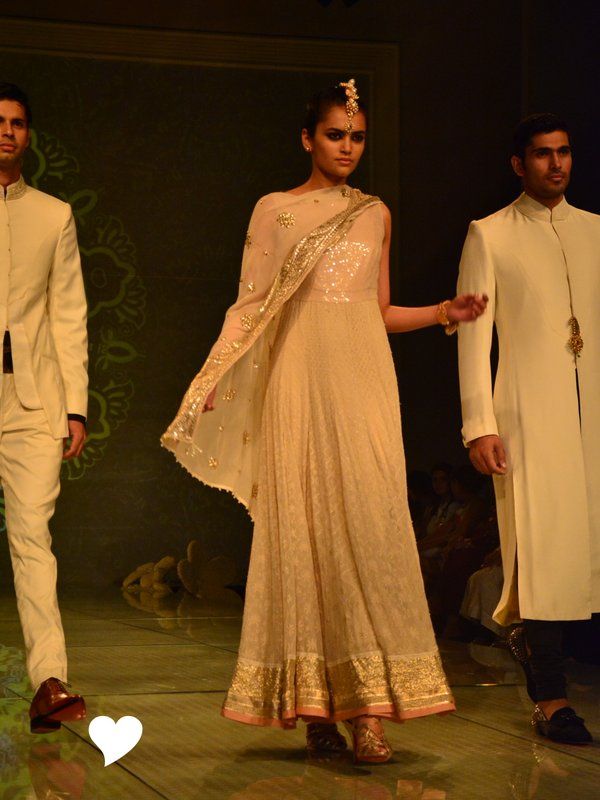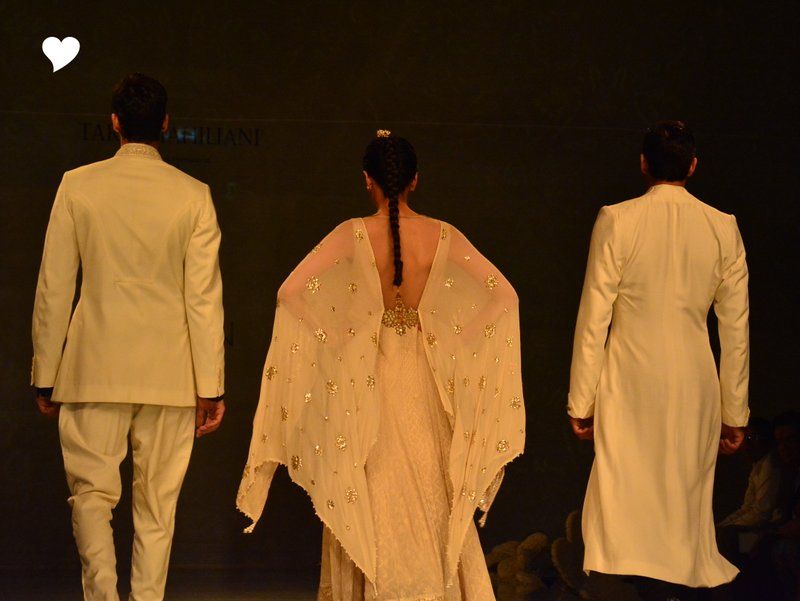 This white anarkali was so stunning and elegant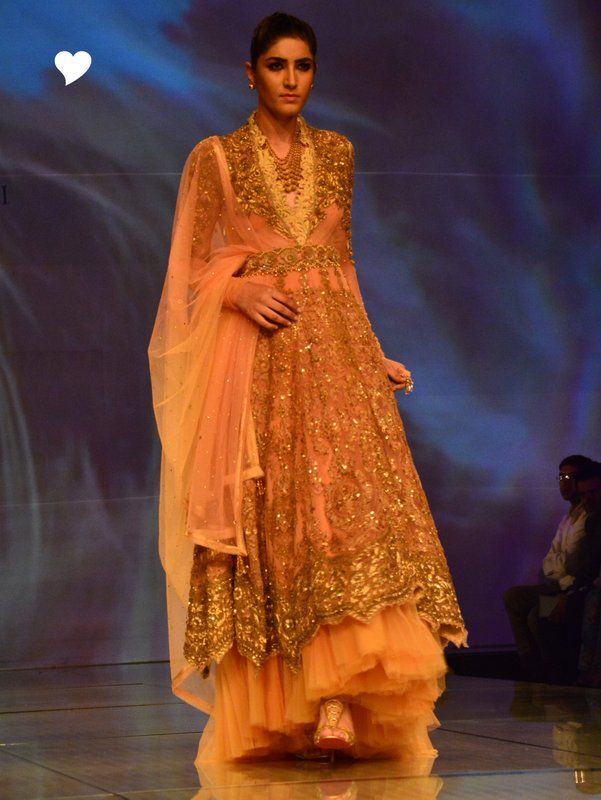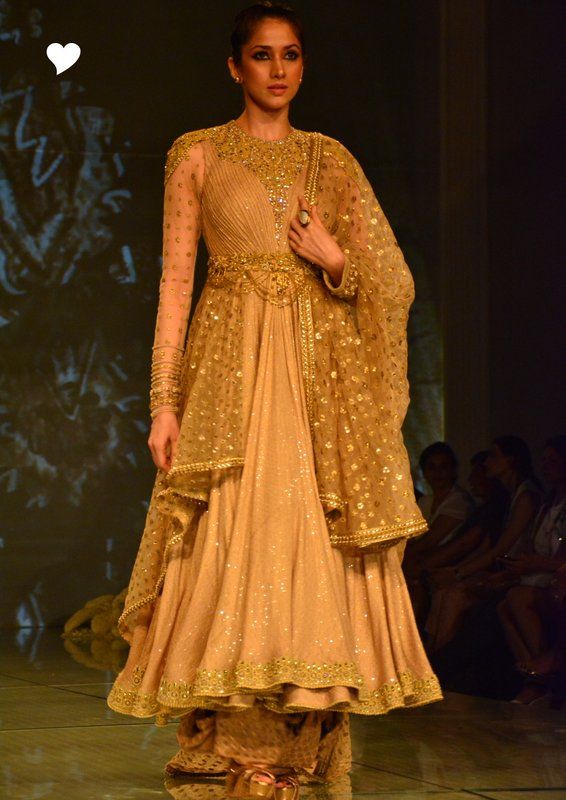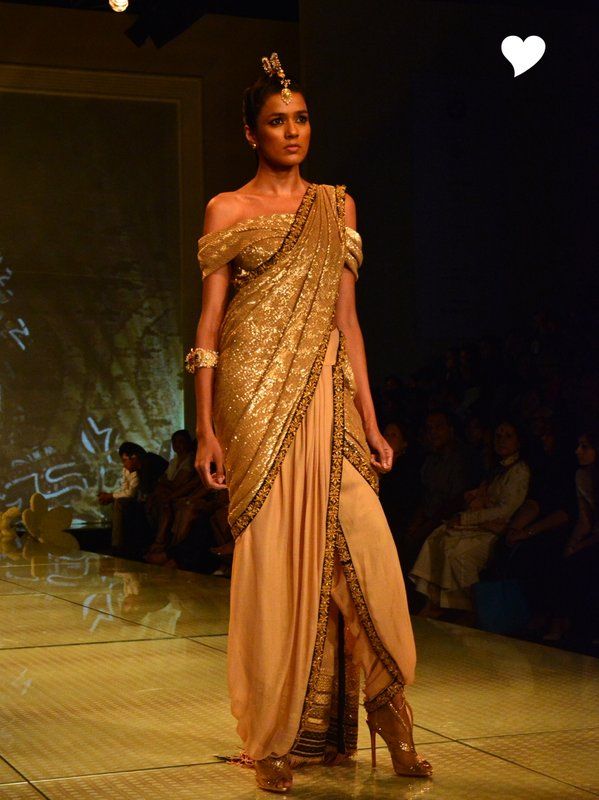 Interesting spin on the sari
Those groomwear pieces. Come on guys, lap these up!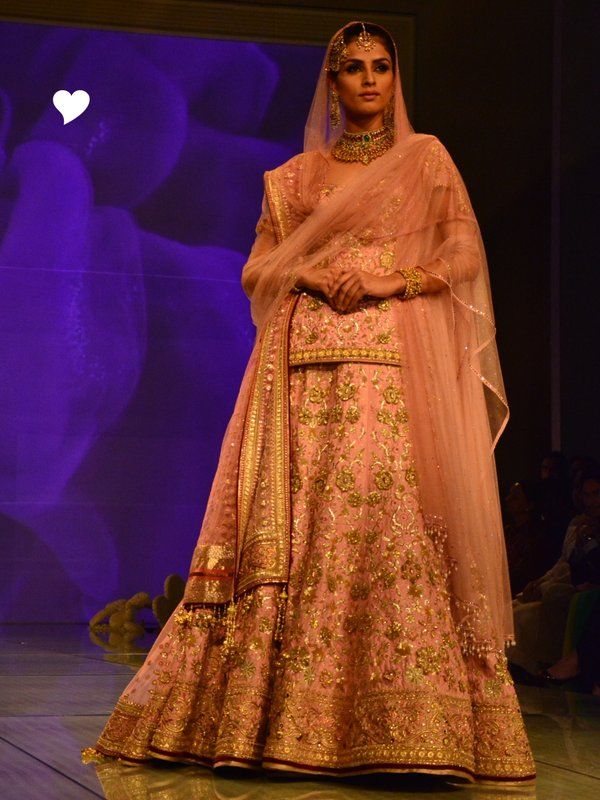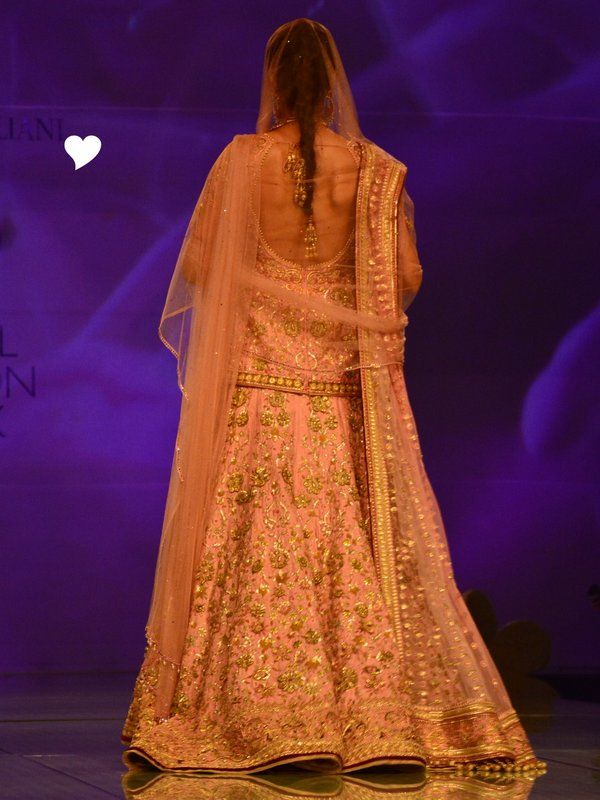 PURE UNADULTERATED LOVE that gold anarkali.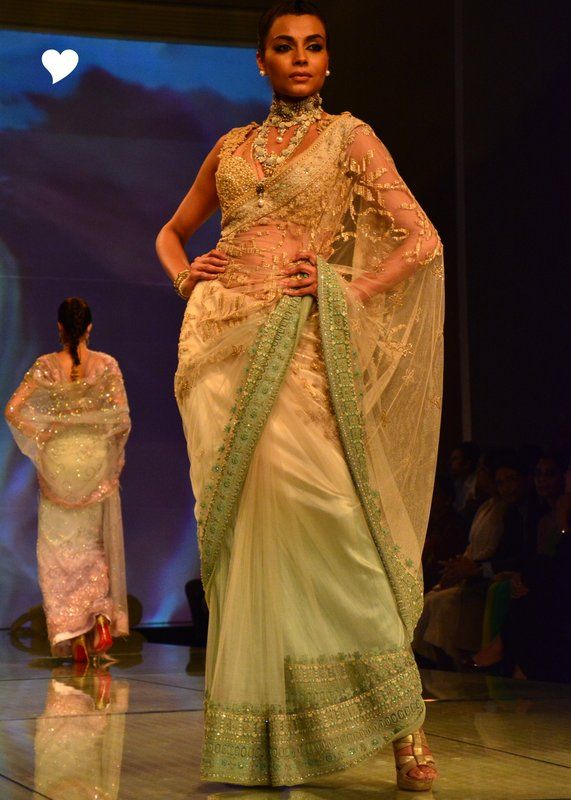 Mint and white ombre- lovely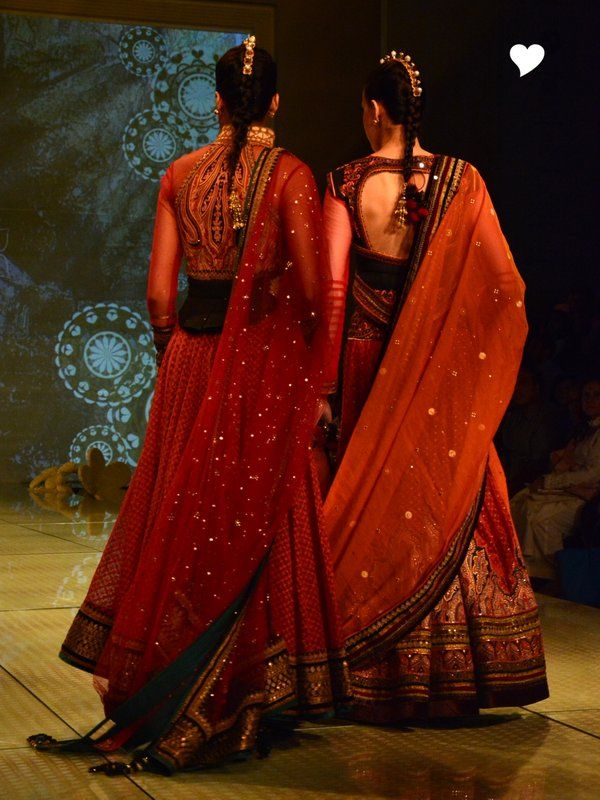 These pieces had this tribal vibe to them. Fun and unique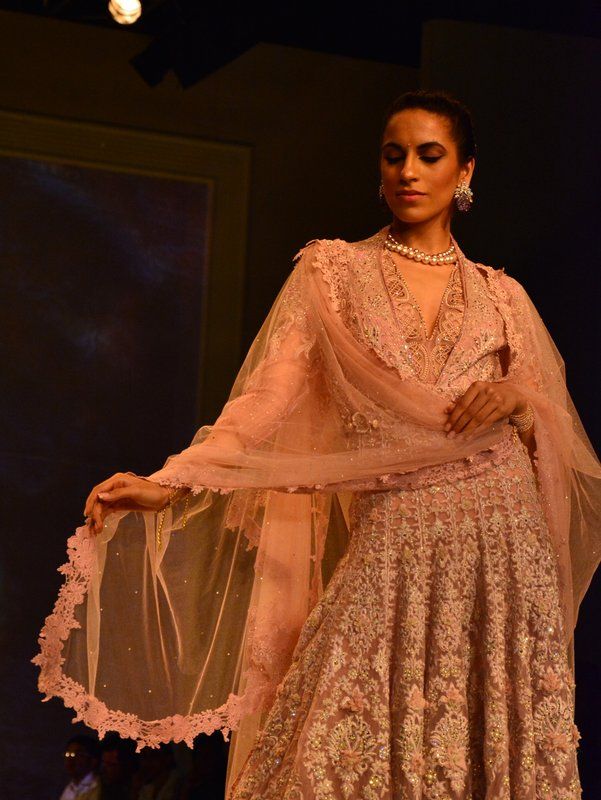 Pastel pink prettiness
Other pieces from the show:
Here is a look at some of the other key looks from the show.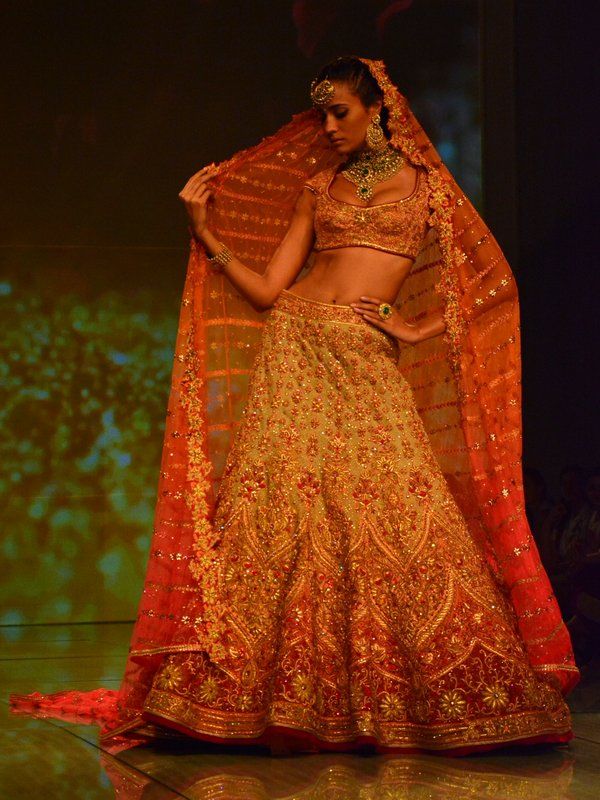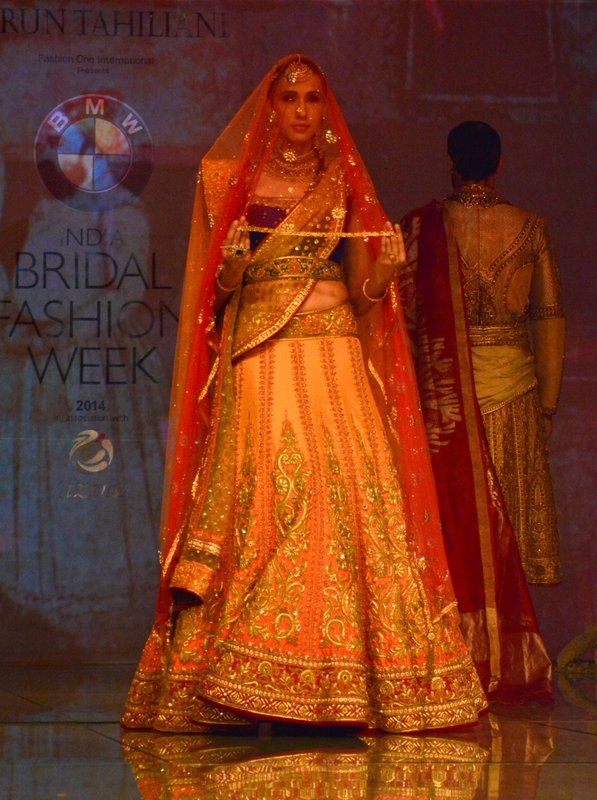 [gallery type="circle" ids="4768,4763,4756,4749,4748,4747,4731,4732,4733,4735,4740,4739,4736,4728,4730,4729,4727,4725"]
What did you think of Taruns Bridal Week Offering? Is this something you would wear?
Photo credits: Madhu