The Best Bridal Hairstyles We Spotted in 2017!
BY Sakshi | 29 Dec, 2017 | 837 views | 2 min read
When it came to the best bridal hairstyles of 2017, it was florals that ruled the roost! Yep, most of the gorgeous hairdos we spotted on brides- be it for the wedding, the mehendi or the sangeet all had pretty flowers that did most of the talking! Princess braids with baby's breath were big this year too with some super pretty tweaks that made them stand out so well!
Anushka Sharma's bridal bun which was stunning and unique!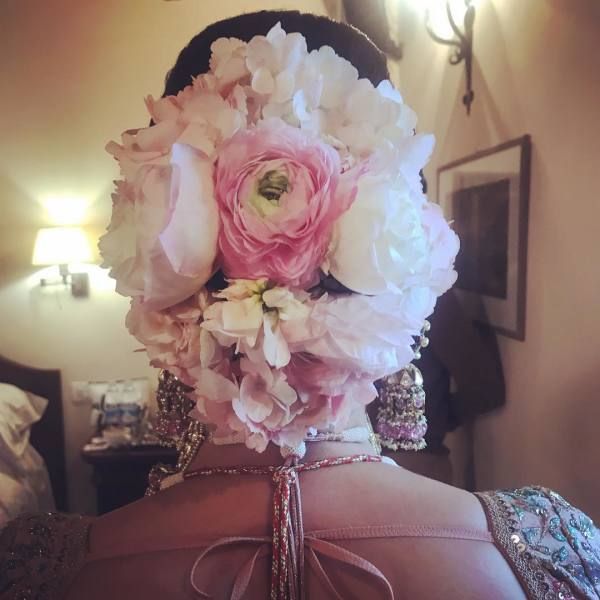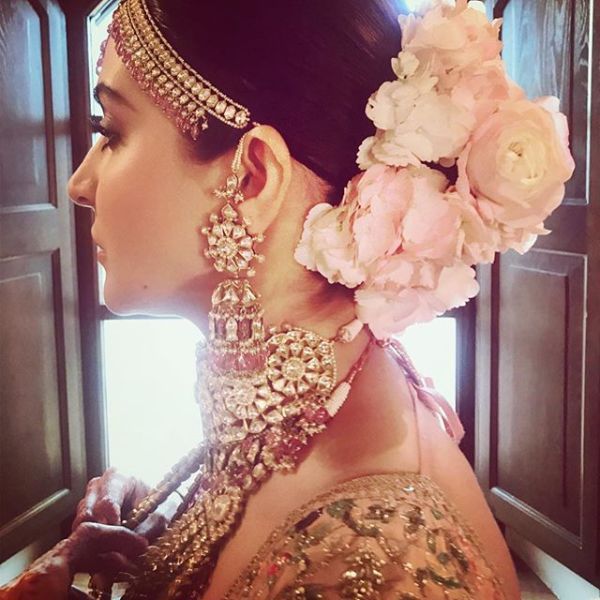 Anushka Sharma's bridal bun had the most beautiful roses & hydrangeas in ivory and powder pink and was simply stunning!
Real Bride Nikita's breathtaking hairstyle with a hair accessory!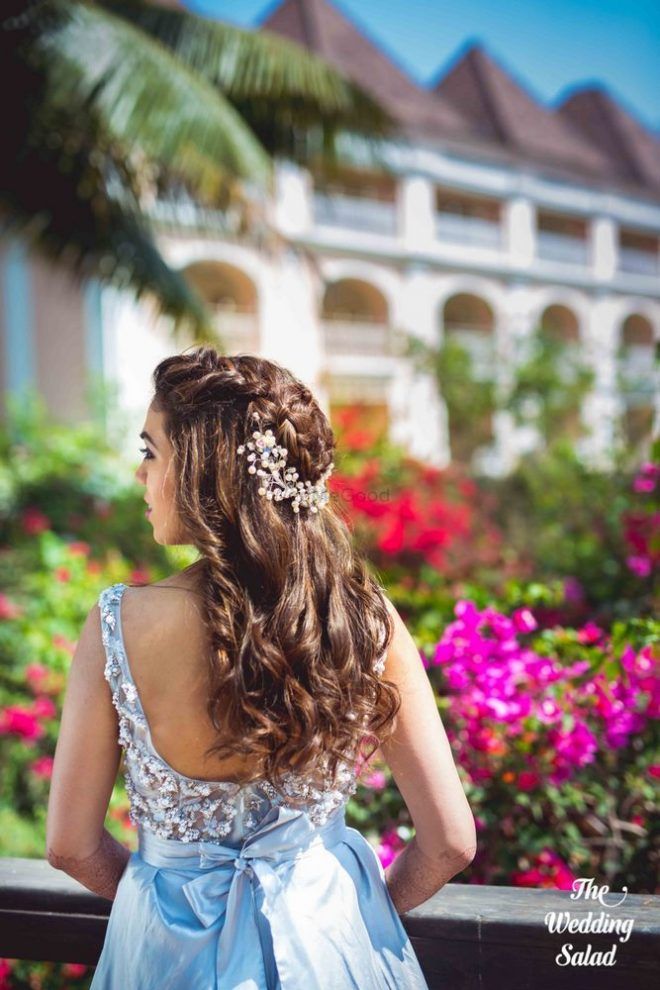 Image via Nikita and Parth's Wedding
Such a pretty hairstyle with that pearl embellished pin! Perfect for the engagement!
Real Bride Subiya's bridal bun which wowed us!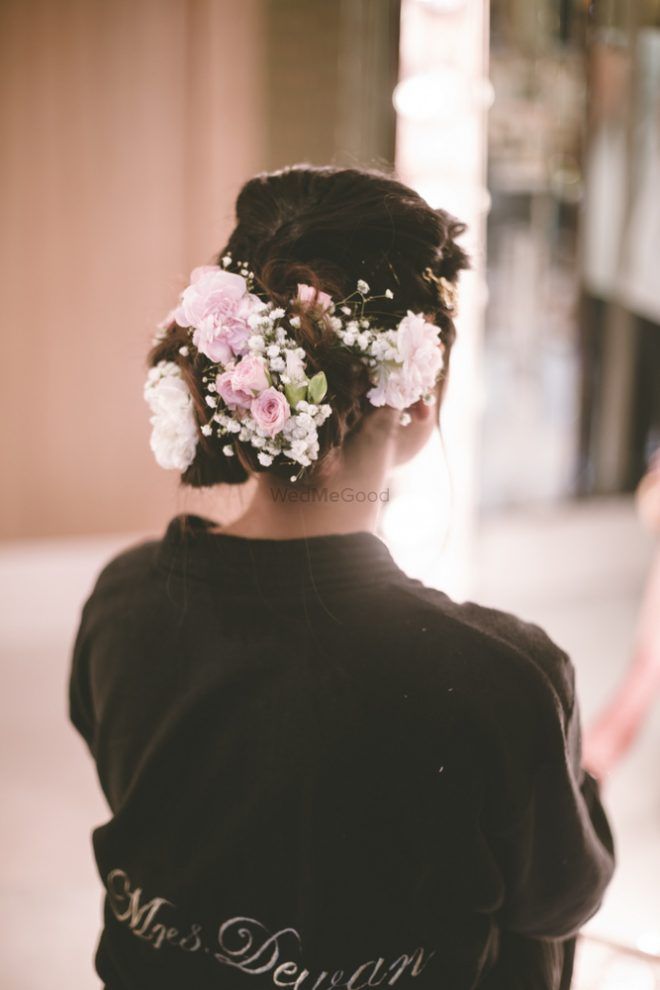 Image via Sagar and Subiya's Wedding
Like, how gorgeous is that? Roses and baby's breath look sooo good together!
Real Bride Nirali's princess braid with the cascading tiny flowers!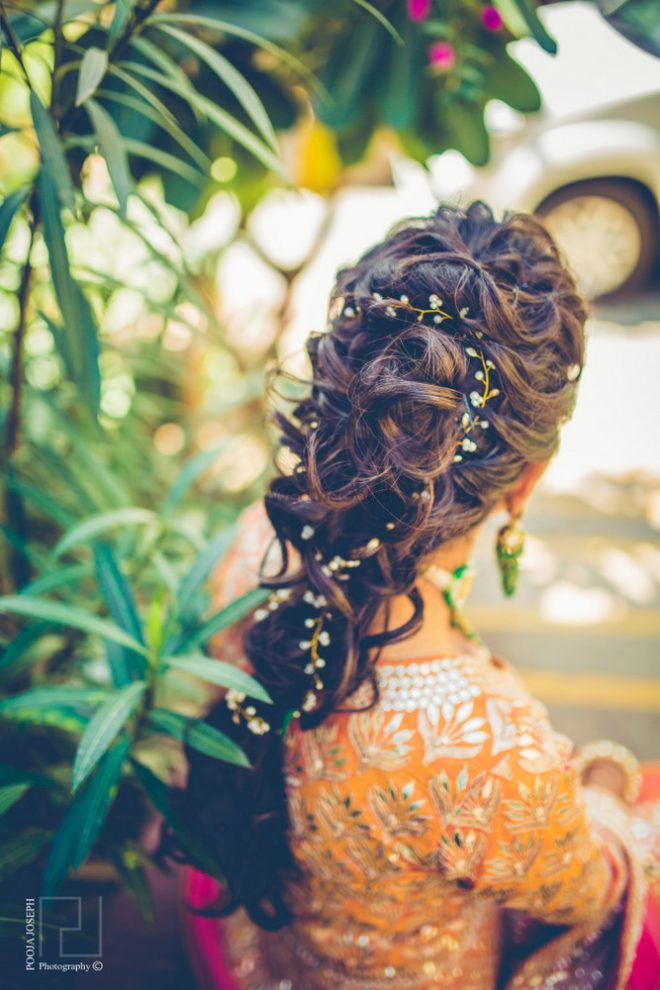 Image via Nirali and Ribhu's Wedding
So simple yet so pretty! Perfect for the mehendi!
Real Bride Megha's pretty braid with yellow roses and baby's breath!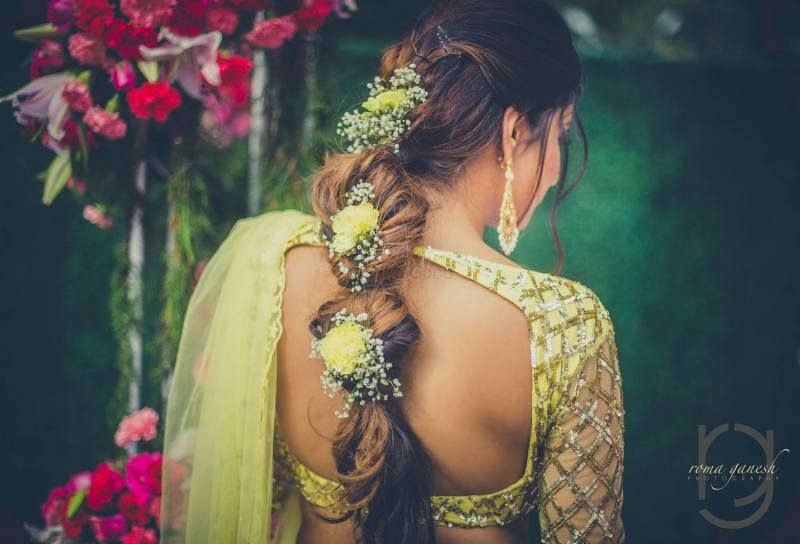 Image via Makeup by Anurita Chandrappa★ 4.9
Isn't that a braid fit for a Disney princess? Such a pretty way to do it!
Real Bride Natasha's hairstyles which were so unique and trendy!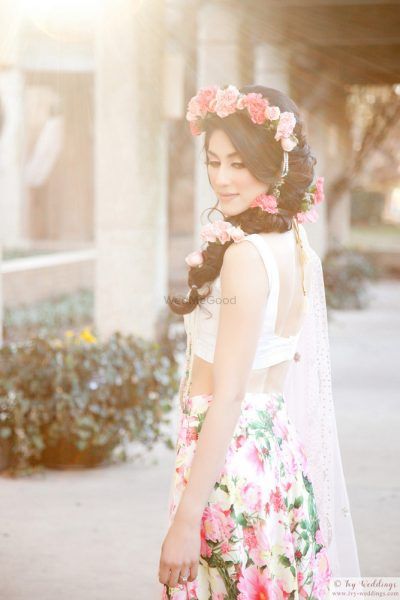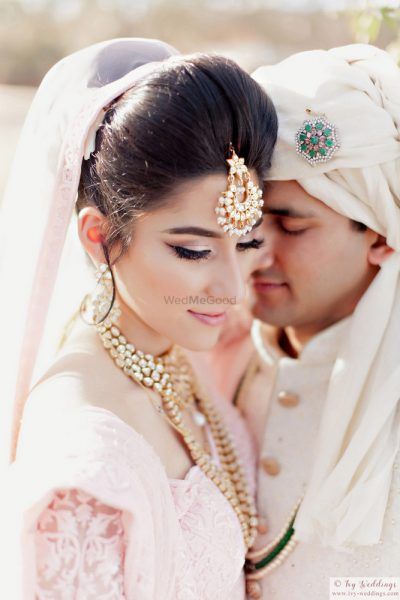 Image via Sandeep and Natasha's Wedding
Natasha's flower crown braid and voluminous bridal hairdo- both were so unique and pretty!
Real Bride Meghna's fun Mehendi hairstyle with the baby's breath and tassel mathapatti!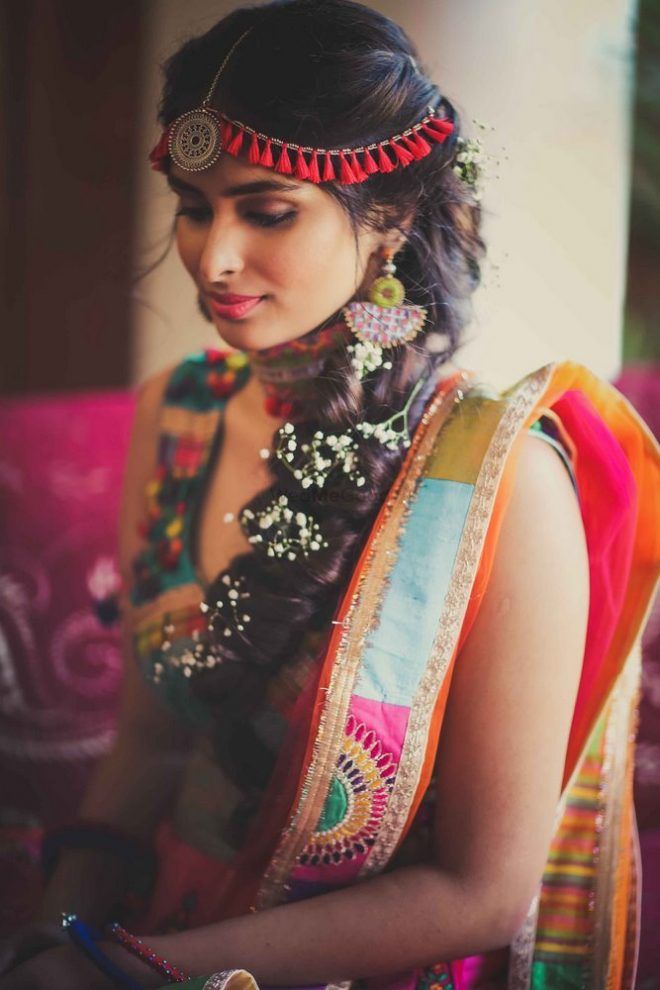 Image via Meghna and Parag's Wedding
That braid with that tassel mathapatti- so quirky and trendy !
Real Bride Bhagyashree's bridal bun which was colourful and pretty!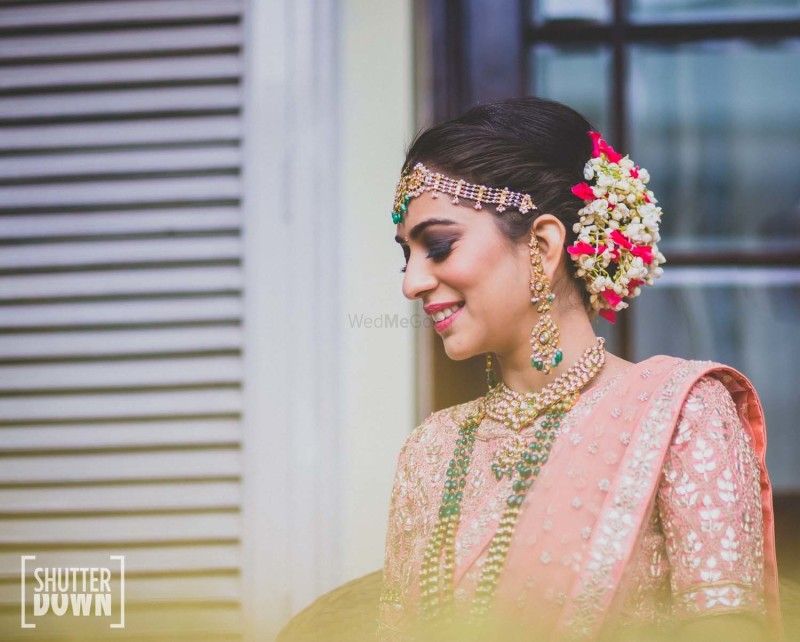 Image via Bhagyashree and Anuj's Wedding
Now that's a cool new way to do a gajra bun! The red adds a pretty pop of colour!
Real Bride Trushna's Mehendi hairdo which was so chic and modern!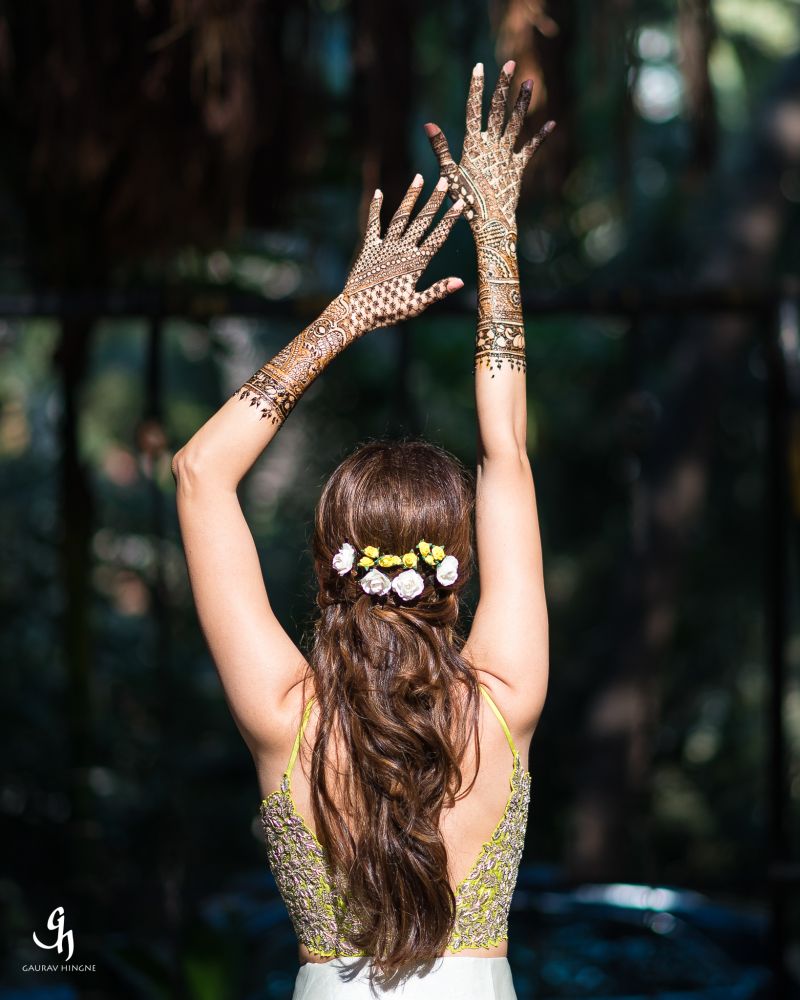 Image via Trushna and Sharath's Wedding
The dainty little roses with the bigger ones make it so simple yet pretty for a mehendi!
Real Bride Dhrishti's unique floral hairstyle which was like no other!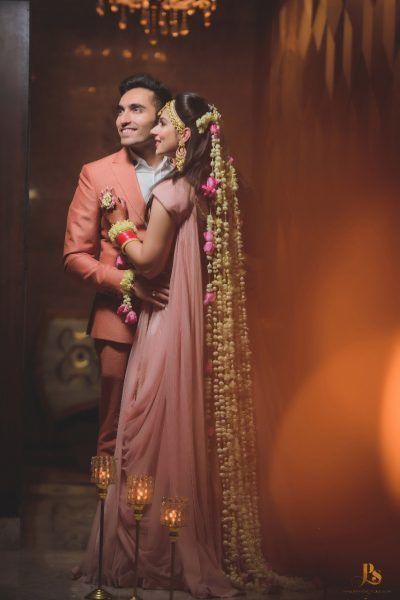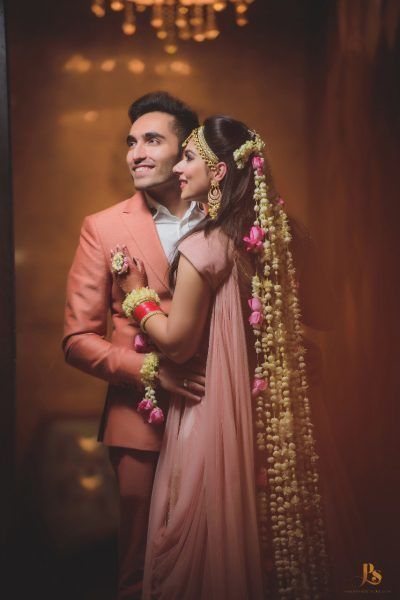 Image via Paran Singh Photography★ 5
Now that's a floral hairstyle like no other! Long strands of mogra and roses- so so unique! 
ALSO READ: 50 Bridal Hairstyles For Every Single Function At Your Wedding!