These Sisters-of-the-Bride Came With Enviable Wardrobes!
BY Sakshi | 04 Sep, 2017 | 290 views | 3 min read
Sisters before misters! The only time that's probably does not stand true is during the wedding- but in each other function, they are before the groom- right next to the bride always and ready for everything from fun to an emergency! So here are some sisters from Delhi who totally rocked their look and made us take notice!
This celeb sister of the bride who rocked a cool, laid-back style!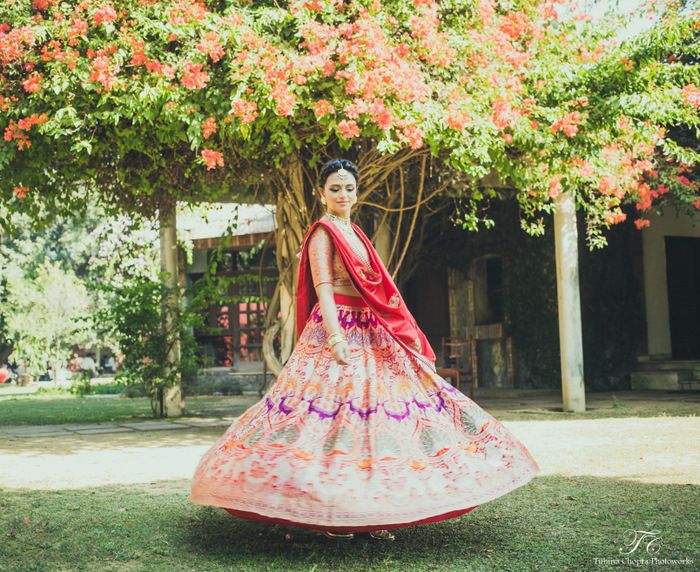 Image via Deeya and Ritchie's Wedding
Real Bride's celebrity sister Roshini Chopra rocked quite a few cool outfits at her sister's wedding which we loved! Her style was effortlessly chic and trendy!
This sister of the bride who wore the most gorgeous jewellery!
Pic via this Raipur Roka shot by Aviraj Saluja Photography 
This teal-ish outfit with a satlada that was really an uncommon combination! 
This sister of the groom who kept it fiercely modern and stylish!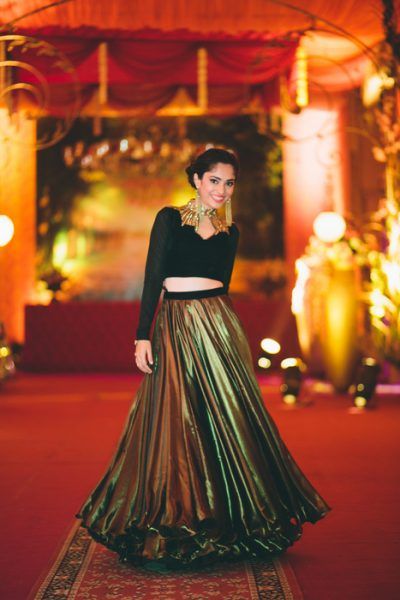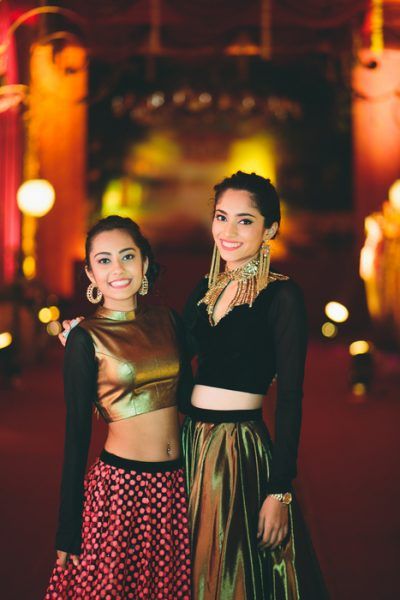 Image via  Chitwan's sister of the groom feature by Photozaapki
Metallic hues are super trending when you wear them right, and this sister of the groom sure did, and we loved how she accessorised it in a cool and modern way!
This Sister Of The Groom With A Budget Wardrobe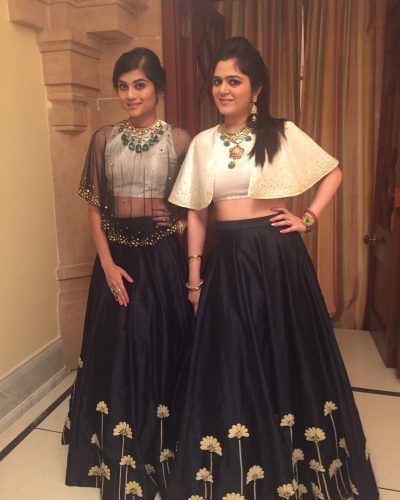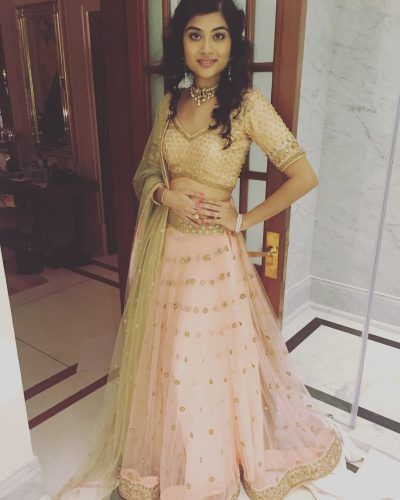 From Sister of the bride style meet Mehak
Both these outfits were from lesser known stores and didn't cost an arm and leg. Read the feature above for more details.
This sister of the bride who was trendy and glam!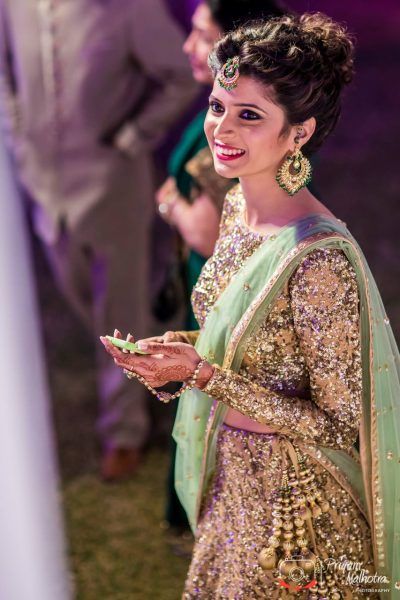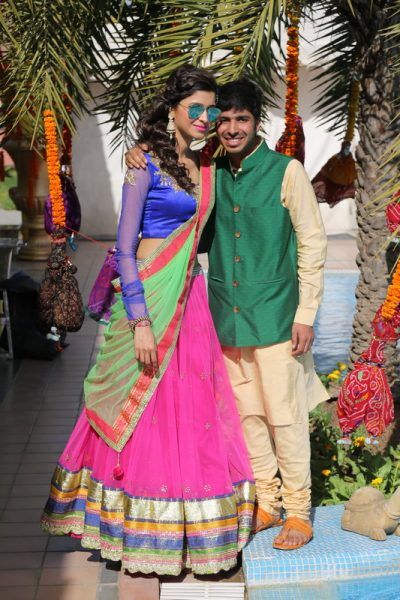 Image via Sister of the Bride Style
Dheeru had a very glam style on her sister's wedding- from the sparkly gold outfit to the bright and happy mehendi lehenga, we loved her fresh style!
This BFF of the bride who matched her outfits to the bride's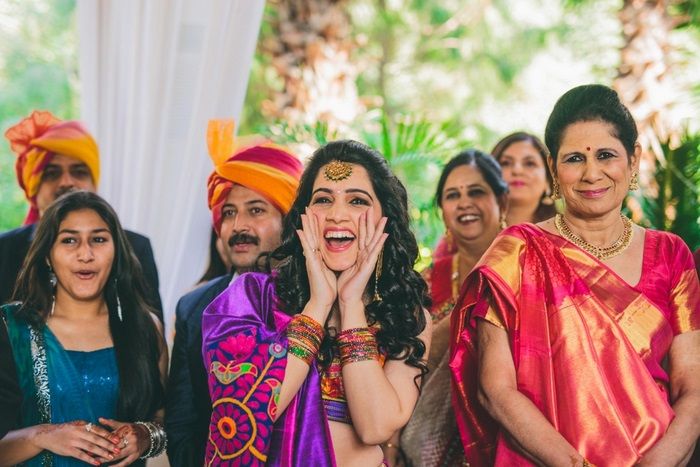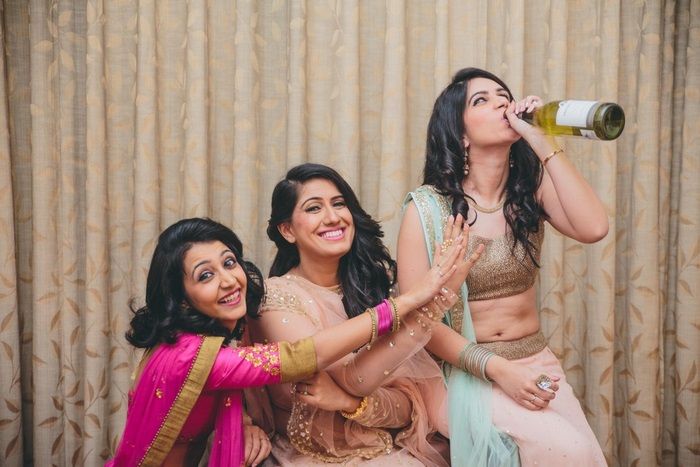 Image via Style of the Friend
This friend of the bride matched her outfits to the bride so well, pastel for pastel, bright for bright and quirky for quirky!
The understated sister with some great jewellery to boot!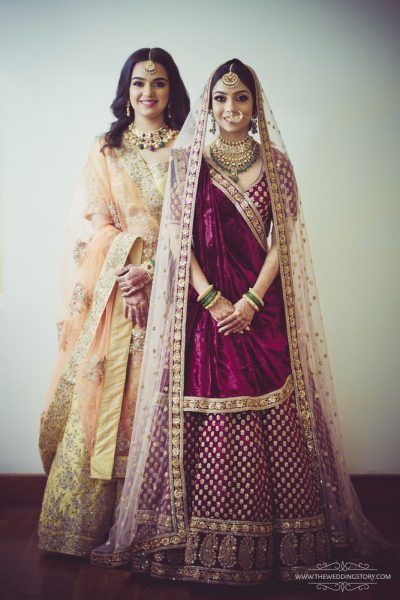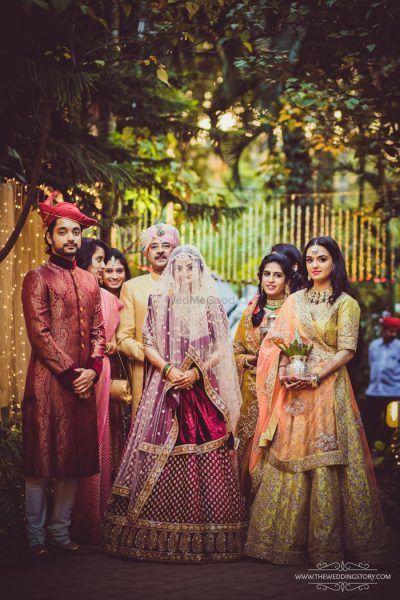 This was understated but so so gorgeous. she didn't overshadow the bride but made sure she made it her own. 
This sister who picked an offbeat hue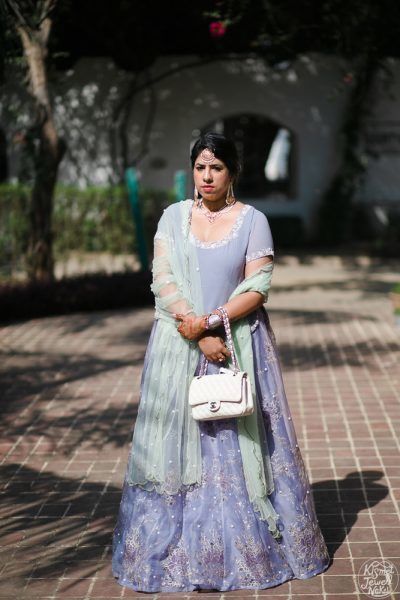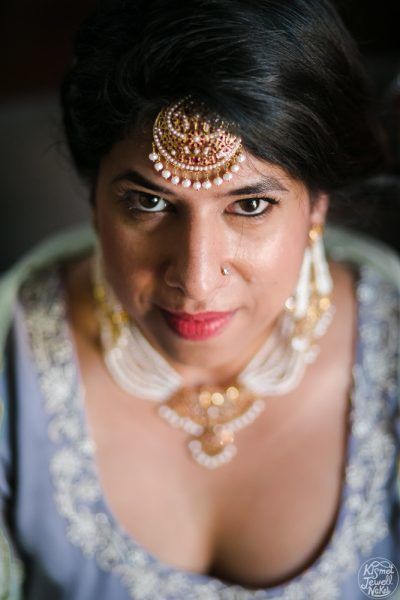 Lilac and lovely - this one's really quirky and simple at the same time! 
The sister of the groom who knew how to rock her outfit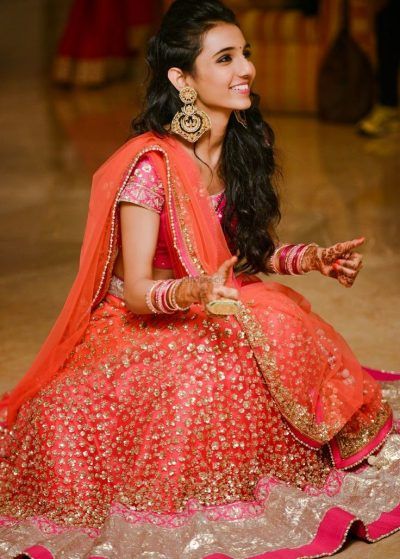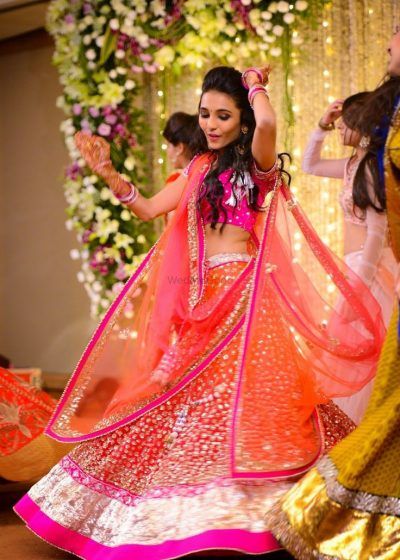 Trust Masoom Minawala, the blogger to keep it bright and fun! 
The subtle friend-of-the-bride who wore some quirky outfits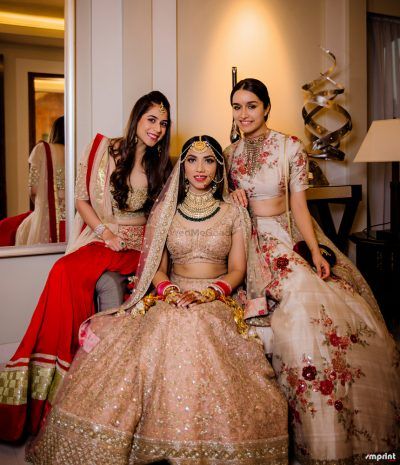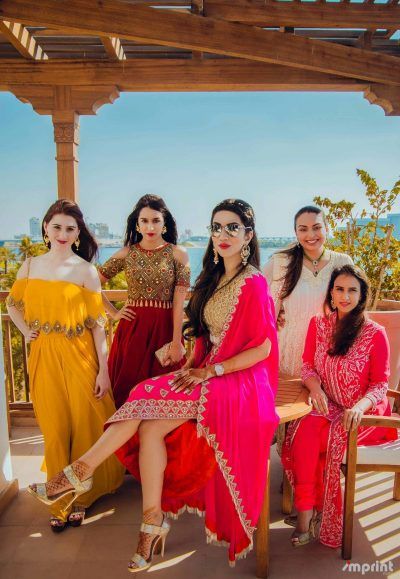 Shraddha Kapoor sure knows how to keep it fun - in a cold-shoulder dress and a Sabya subtle lehenga. 
So, which one is your fave?