The Coolest Ways Brides Used Tassels In Their Wedding Decor!
BY Latha Sunadh | 21 Dec, 2017 | 1282 views | 2 min read
Tassels are the new birdcages this year. While every wedding had them in abundance, there were very few that kissed the sky and made it look - chic. We found the most inspirational and fun photos ever of how brides used tassels in all the new ways this year. Go on, get inspired. 
Sheer tassels for the mandap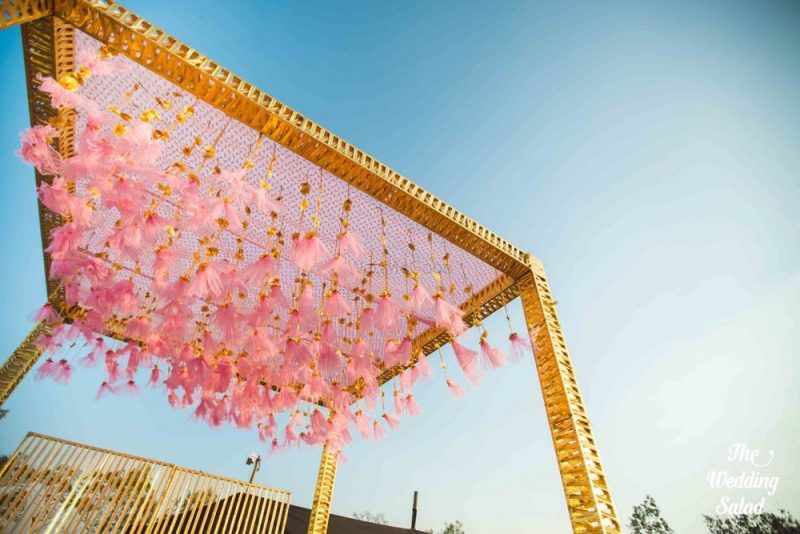 I bet it was the label Rani Pink that introduced us to this beauty of sorts. The tassles made with a sheer net - just as dreamy as the wedding. And you can use it beautifully instead of flowers at the mandap and rest assured, no worries of flowers wilting. 
The party tassles for the Sangeet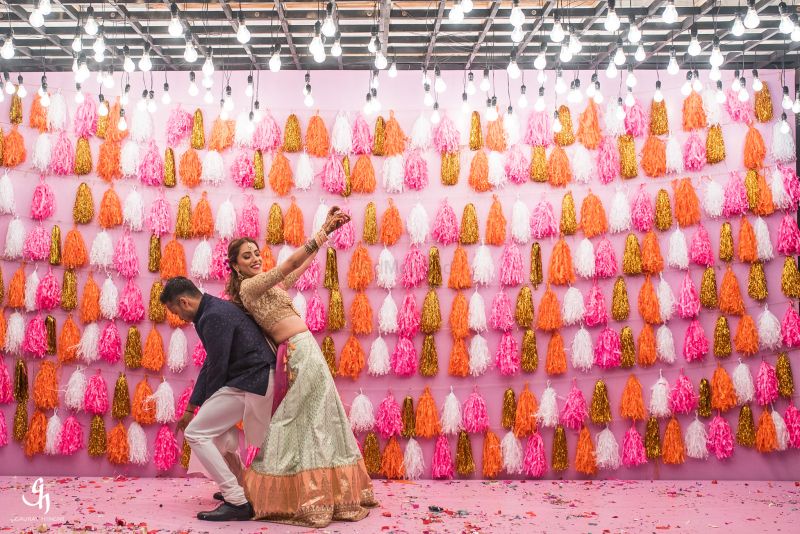 These are your typical birthday party tassles in butter paper available across party stores. Just choose fun hues and add the grown-up gold ones in the middle. Done! 
Thread tassels for contemporary chic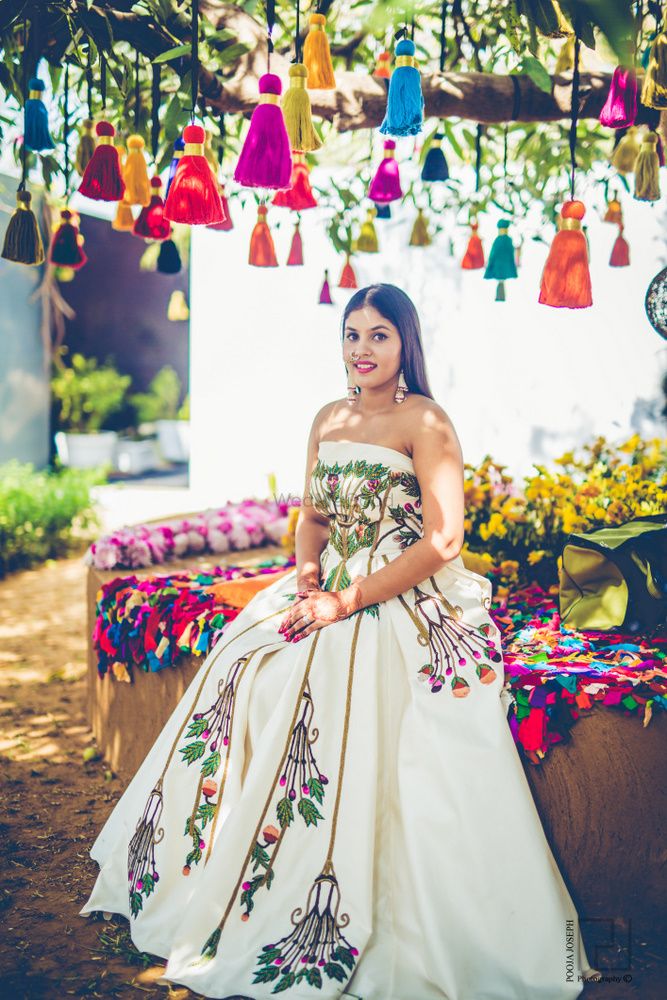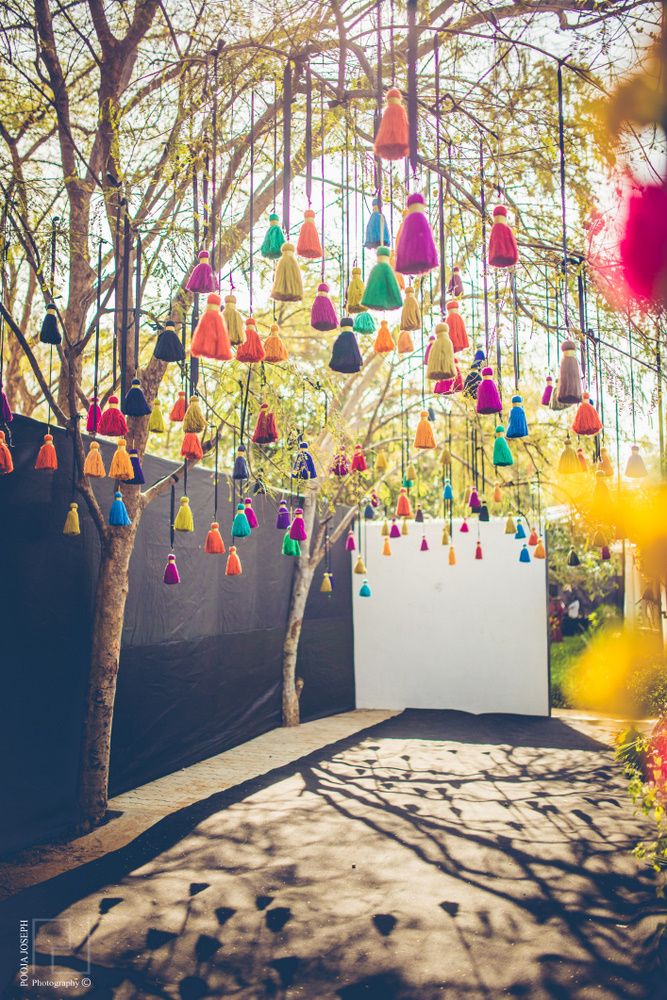 This one's as chic as they come - bold and beautiful threads are used to create a one-of-a-kind decor set-up at this Mehendi. 
Make a difference by using ombre ones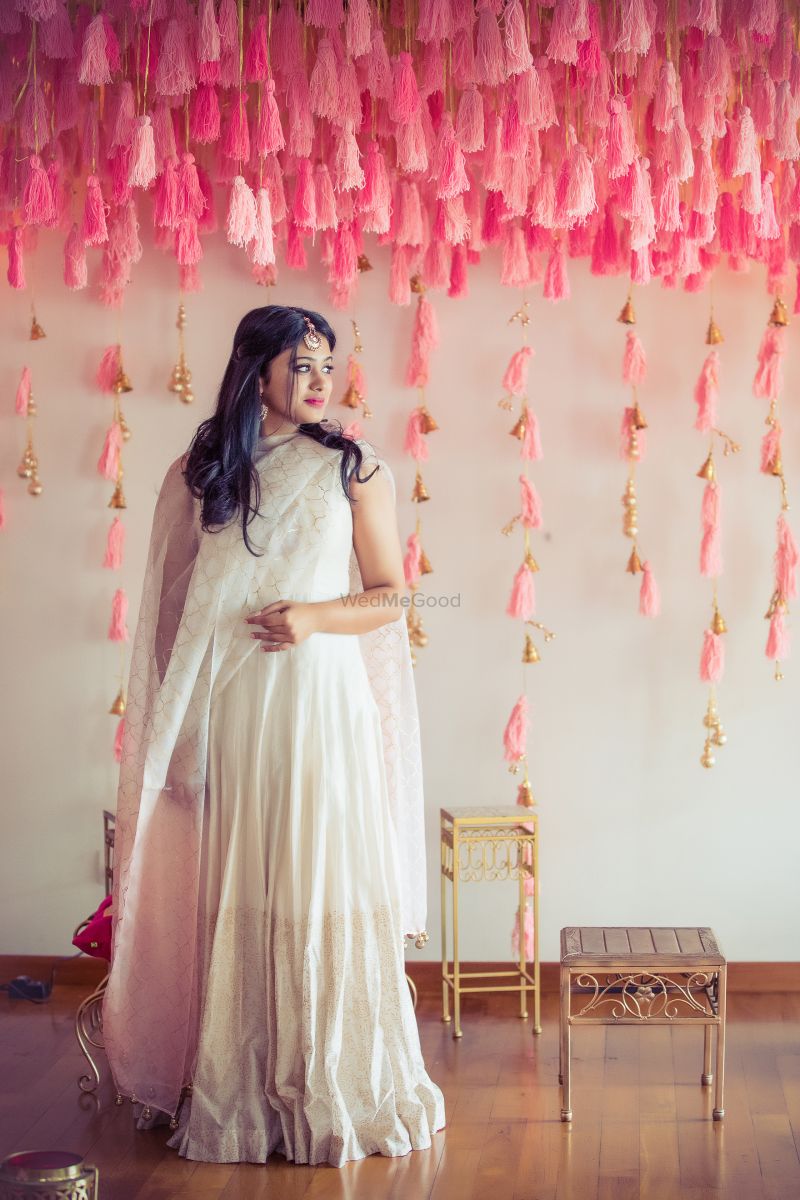 It's such a simple thing - to use one hue in different shades to give that look depth. We really love that the pink was pastel and so subtle! 
On sewing circles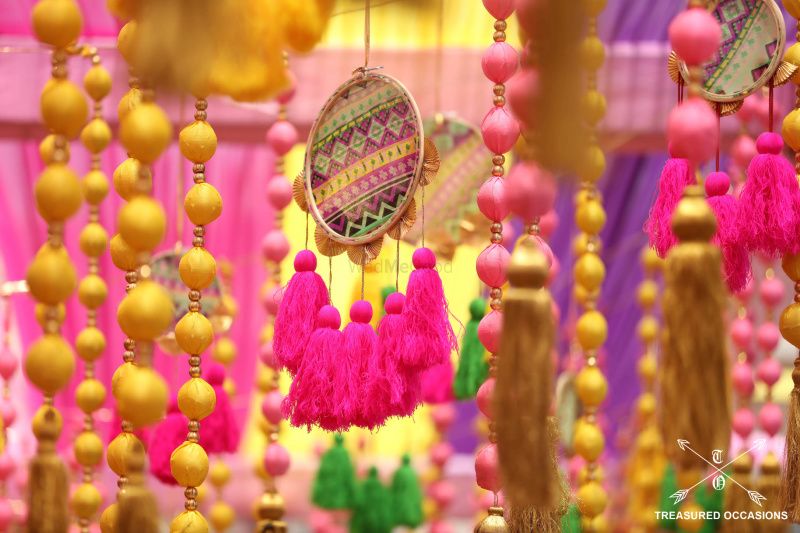 This one's so unique - beautiful thread tassels on sewing kits, perfect for that intimate, cozy Mehendi. 
Paper tassles for a cost-effective decor idea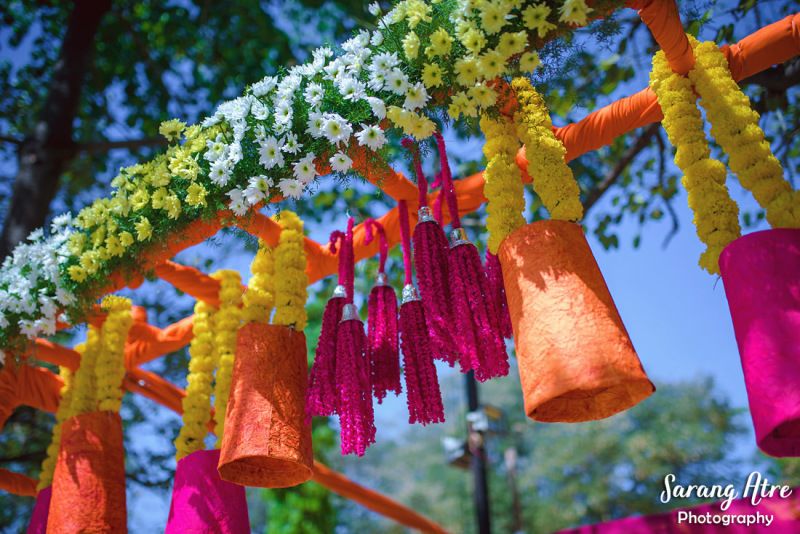 Pretty paper tassles are just so very cost-effective and fun. They add so much glam without the hassle of flowers and crafts. And P.S so easy to make!
Cloth tassles for a fun look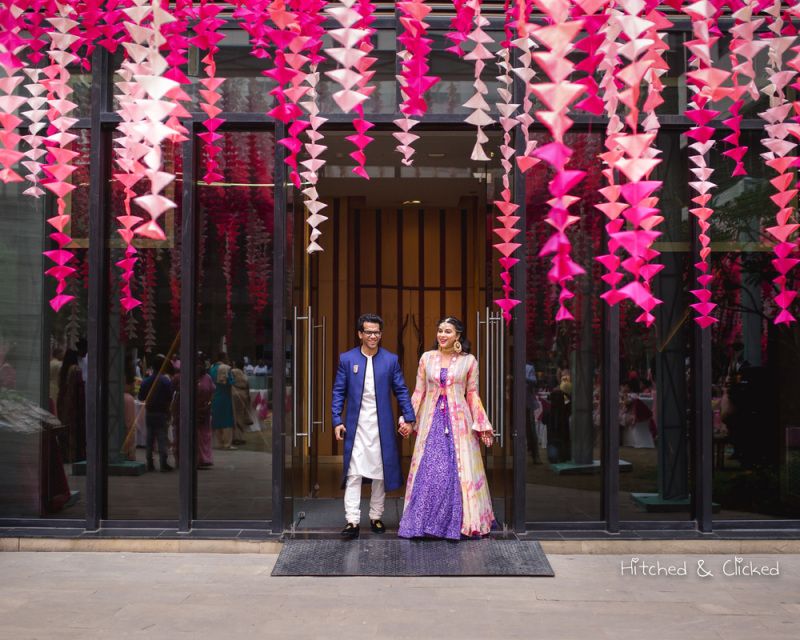 Cloth tassles are probably the cutest ever - they'reeasy to get done too. 
Tassles for chairs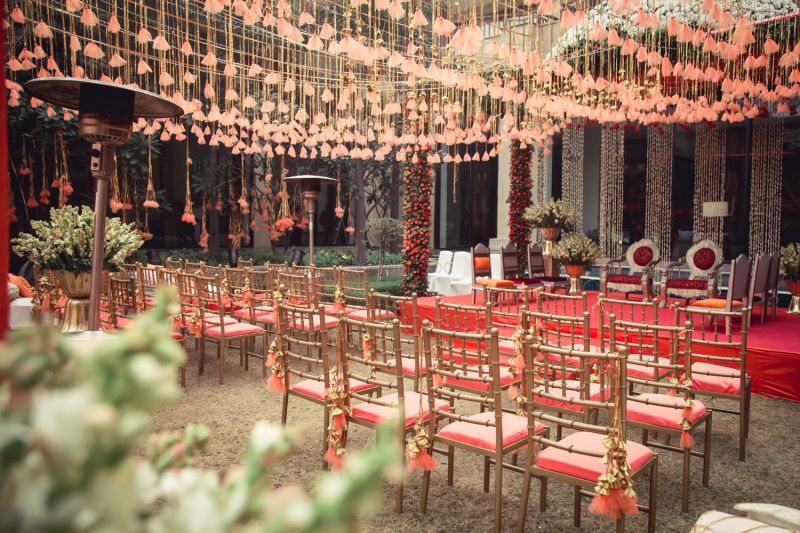 How cute is it that these chairs and mandap both were co-ordinated with sheer net tassles.