The Cutest Live Stations To Have At Your Wedding!
BY Sakshi | 15 Feb, 2019 | 9679 views | 3 min read
2019 is all about relaxed and fun weddings, and a live station is a brilliant way to do that! Get over pasta and ice cream toppings, there are loads of cool and cute new ideas there for them, so here is a list we put together for you to consider from! A great idea is to introduce it in one of the smaller, more intimate functions, so its not too crowded and everyone can have a ball while customising stuff for themselves!
Make your own perfume stall!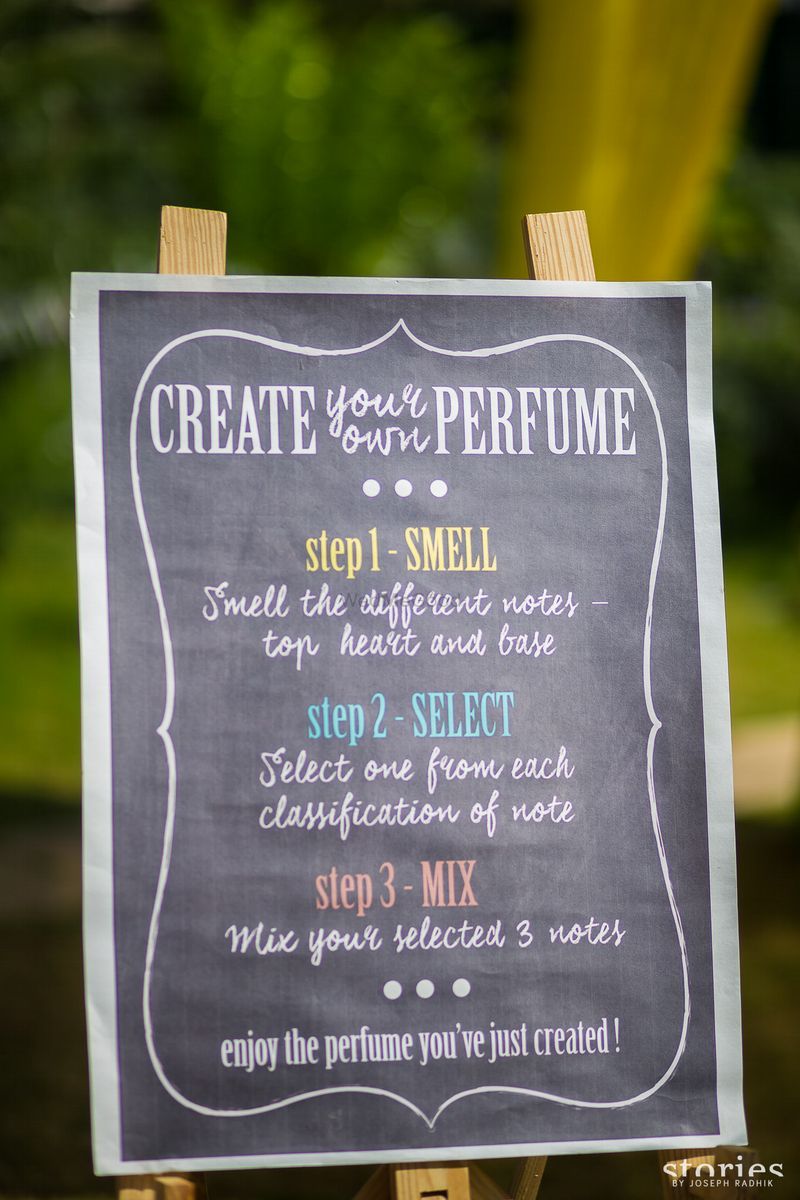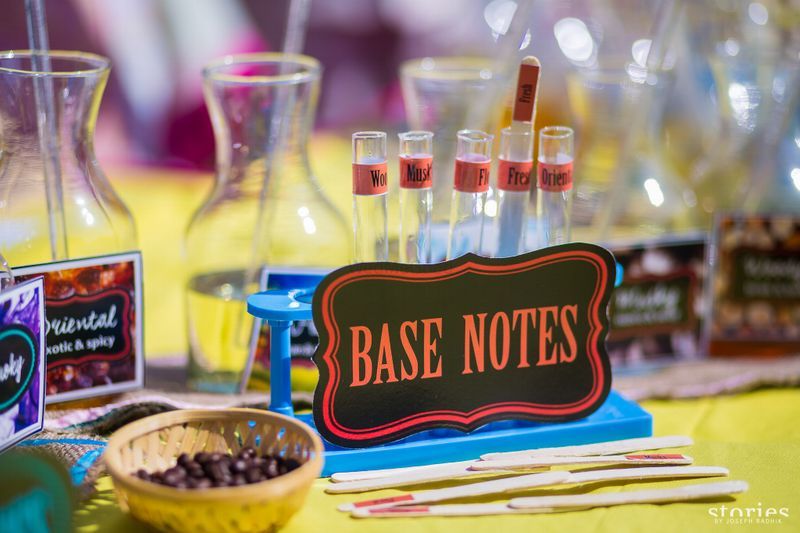 Image via The Wedding Co★ 4.9
Before we get into food ideas, which majority of this post is, we loved this idea when we came across it, and it's such a nice one! Everyone gets to make their own signature scent and take it with them!
Frugerpops!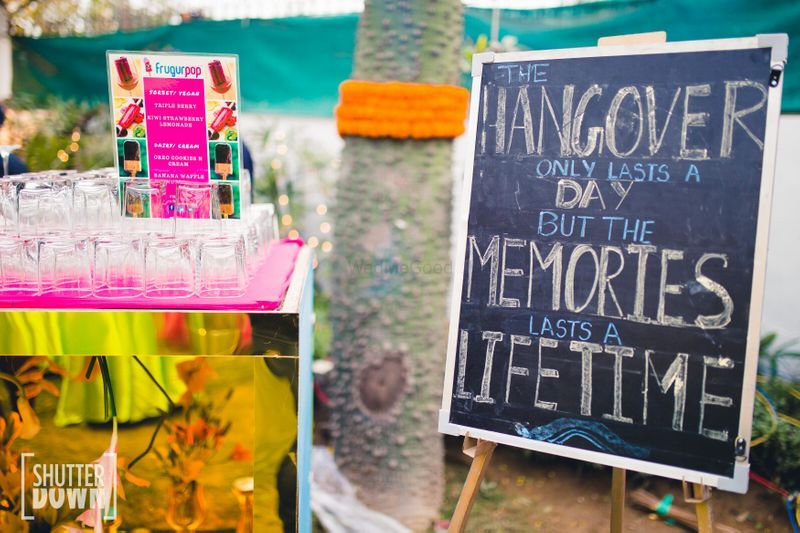 Image via Clique Events and Entertainment
Frugerpops are alcohol flavoured ice lollies and you can get the guests to make their own by adding alcohol to them!
A Coconut Water Station
Image via The Creative Lens★ 4.9
A Crepe and Waffle Bar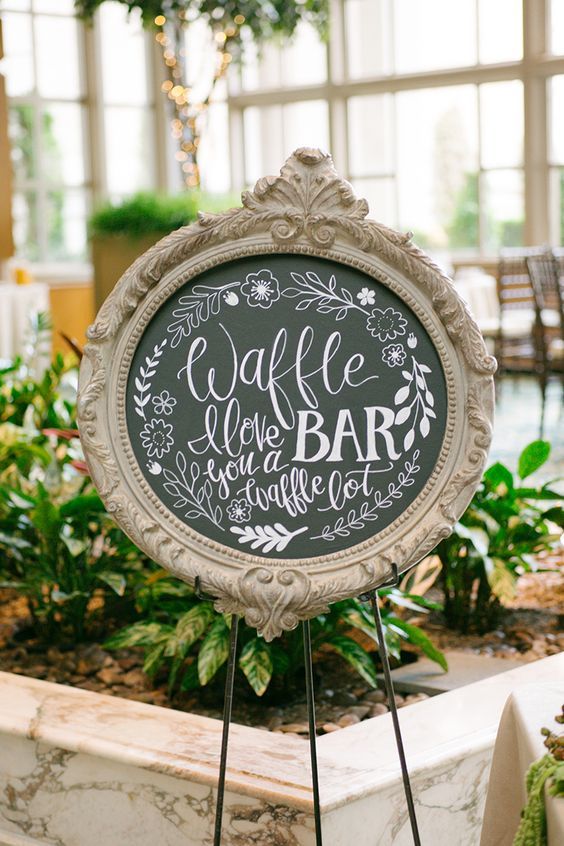 Image via Wedding Chicks
Who doesn't love crepes or waffles? And a live station where you get sweet or savoury options is a great idea for a summer or winter wedding!
A Live Cocktail Bar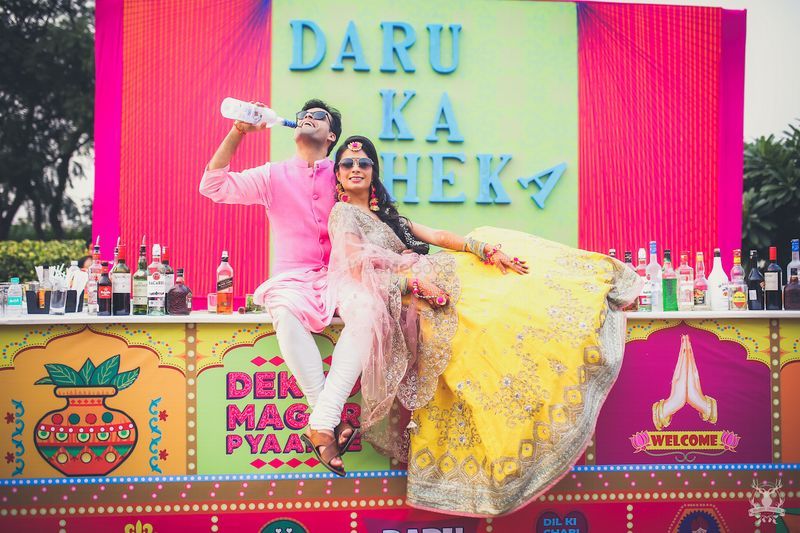 Image via Nimira & Aman (Delhi)
Keep loads of alcohols and mixers with a few recipes and let the guests mix and match themselves!
Or A Mimosa Or Sangria Station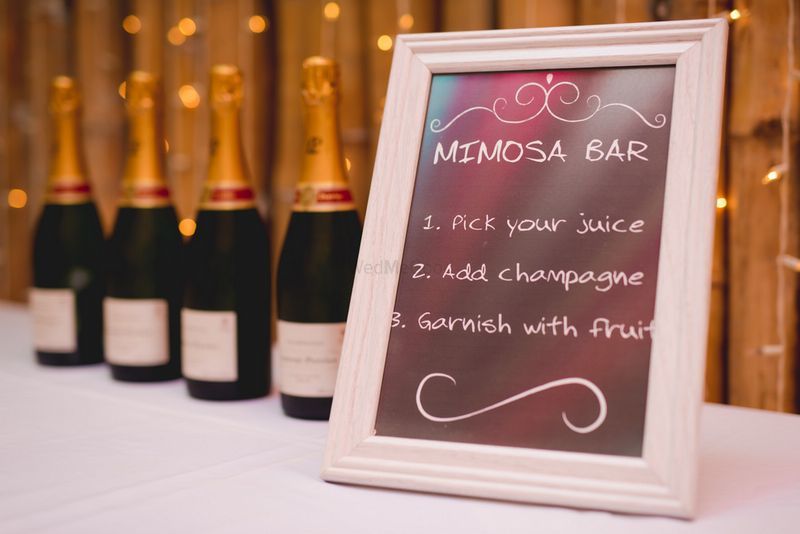 Image via Vartika & Thibaut (Mauritius)
A big hit with the ladies, this one is not just fun, but yum too! A great idea for the Mehendi or the brunch!
A Cotton Candy or Candy Station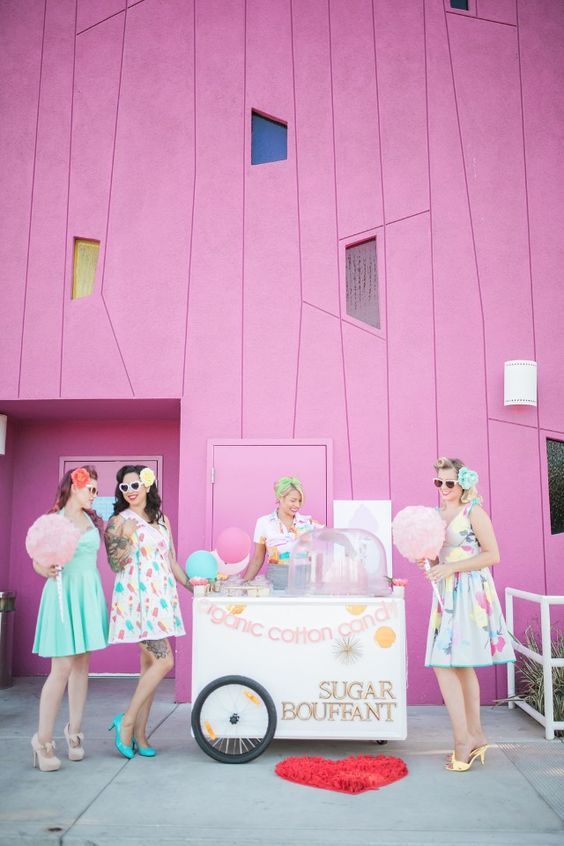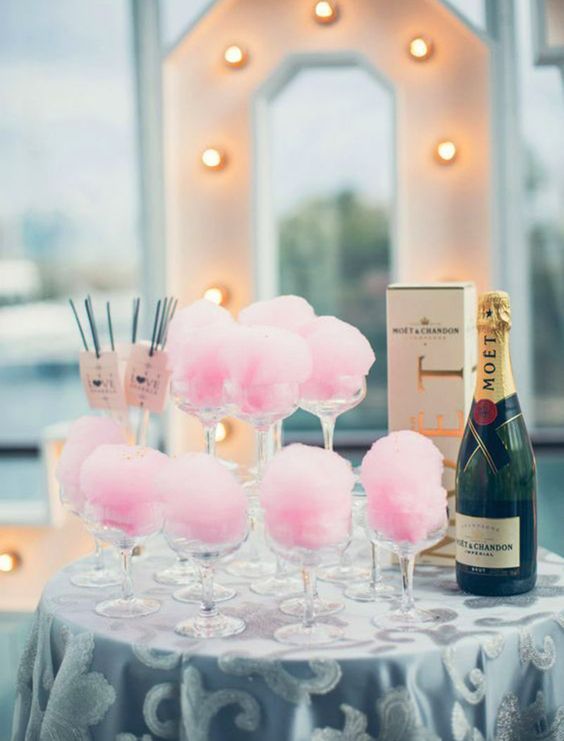 Image via Wedding Chicks
Young or old, everyone loves cotton candy, and a live station where it is made is not just fun to look at, but tasty as well!
Decorate your own cupcake or cookie station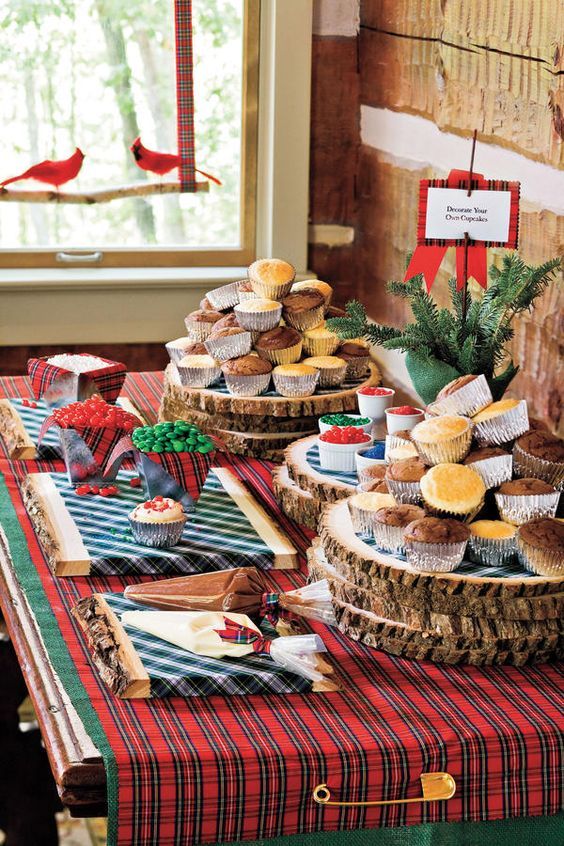 Image via Southern Living
This can be so interesting for young and old alike, and keep some fun coloured icing and toppings for them to decorate with!
A Make-your-own Snow Cone or Gola Station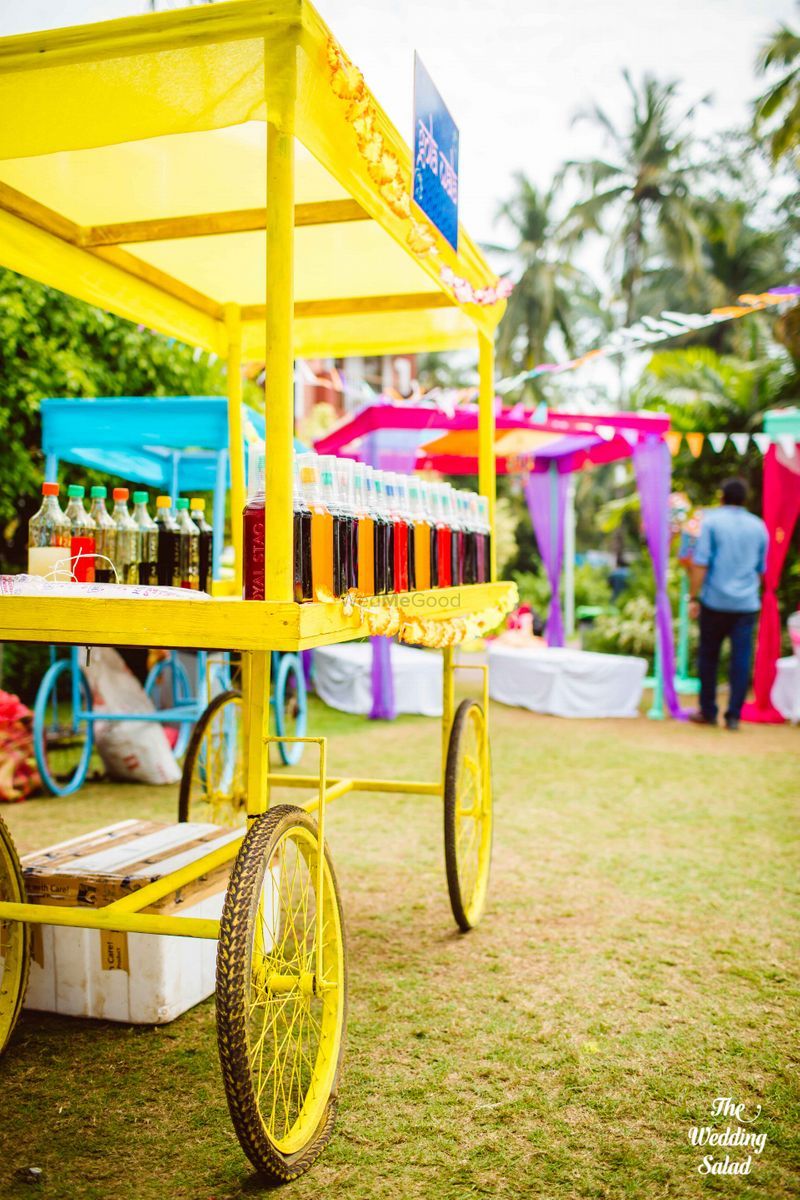 Image via The Wedding Salad★ 4.9
The guests can shave their own ice, and add whatever syrups they want to it!
A Hot Chocolate Bar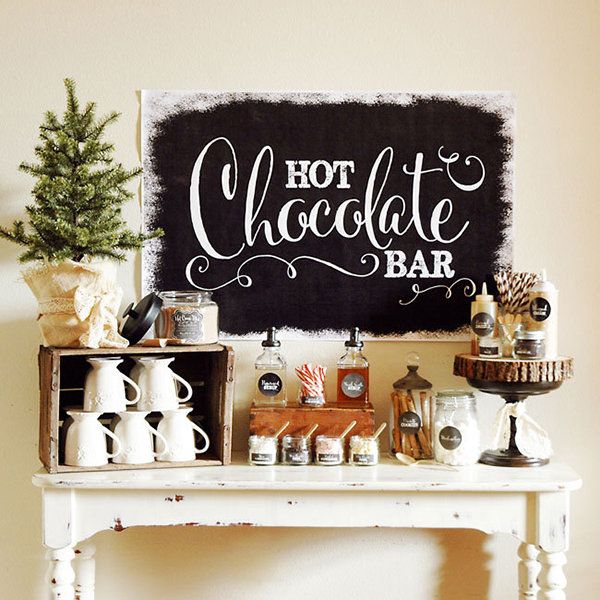 Image via Pen + Paper Flower via Bridal Guide
A Frozen Yoghurt Station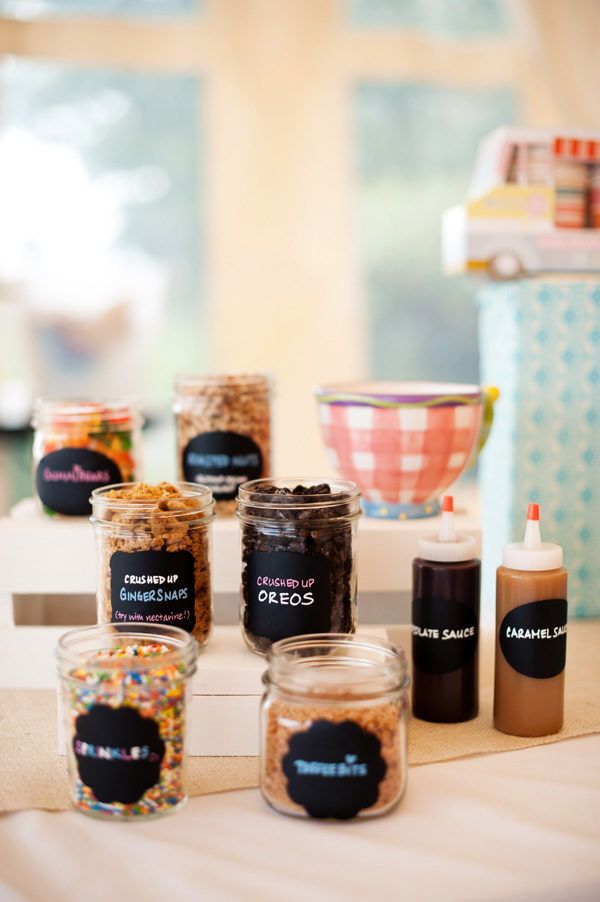 Image via Style Me Pretty
Frozen yoghurt is scrumptious and especially when you have loads of toppings to make it even better!
S'mores on a Stick Station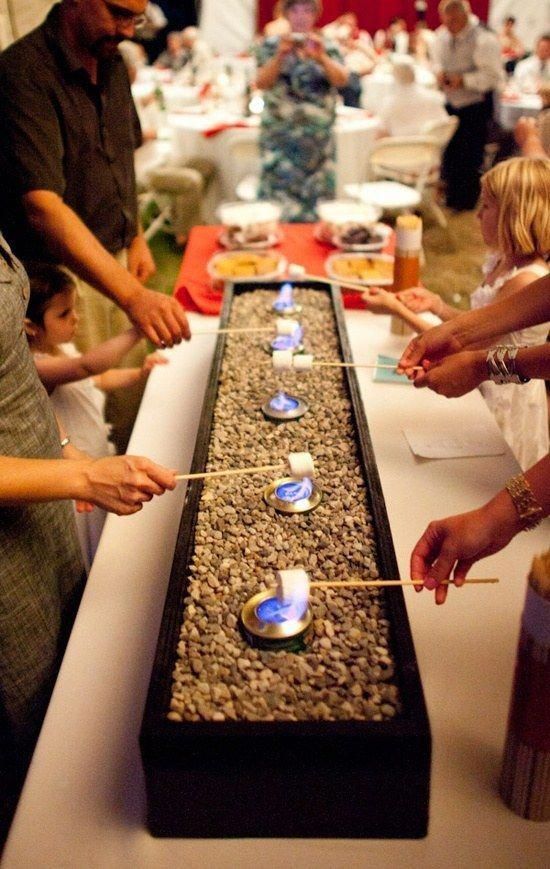 Image via Pinterest
This is a great idea for a winter wedding, and something a lot of guests might not have tried before!
A Live Sushi Bar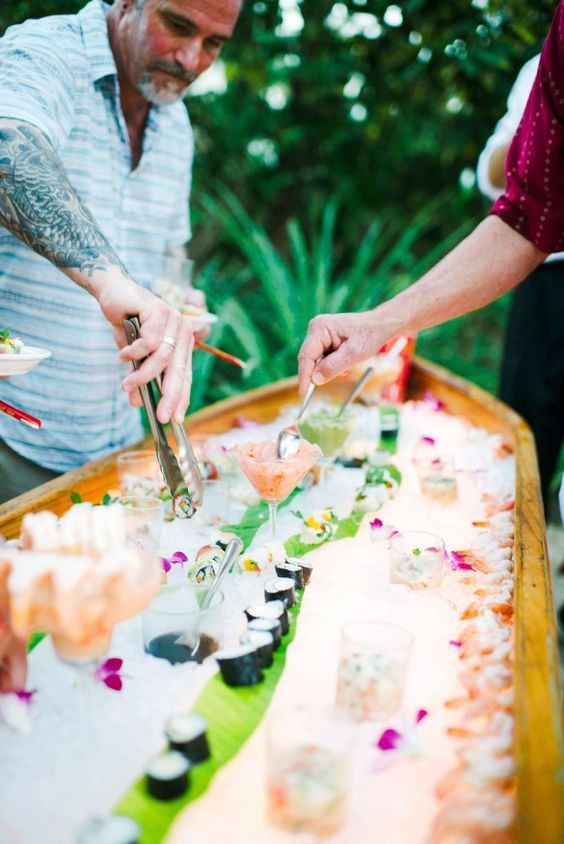 Image via My Domaine
If majority of the guests love sushi, then have someone to teach them how to roll and make their own!
A Popcorn Bar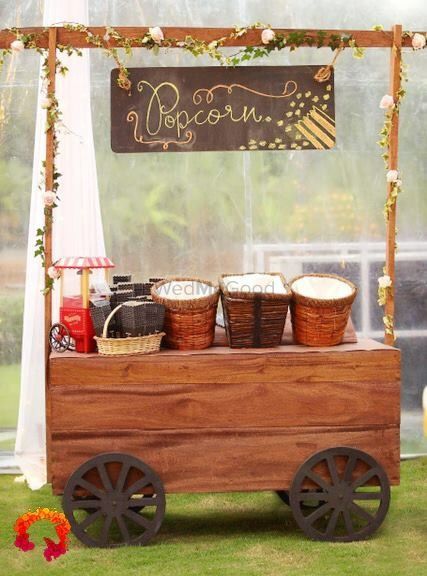 Image via Unicorn Wedding Planners★ 5
This one is a no-fail idea- makes for a great phera snack too!
ALSO READ: Forget The Buffet System: Have These Live Counter Stations That Your Guests Will Love!