The Cutest Songs For Your Nieces And Nephews To Dance On!
BY Apoorva | 03 Aug, 2017 | 26488 views | 3 min read
You know who loves sangeet events? Kids! That's right. High on energy and tempo, everyone has the best memories come out of this night and kids love showing off their newly acquired skills. But before all that happens coming up with the perfect playlist is vital. Add to that, a perfect playlist for your gang of nieces & nephews. So here is our ultimate song list for them in 2017!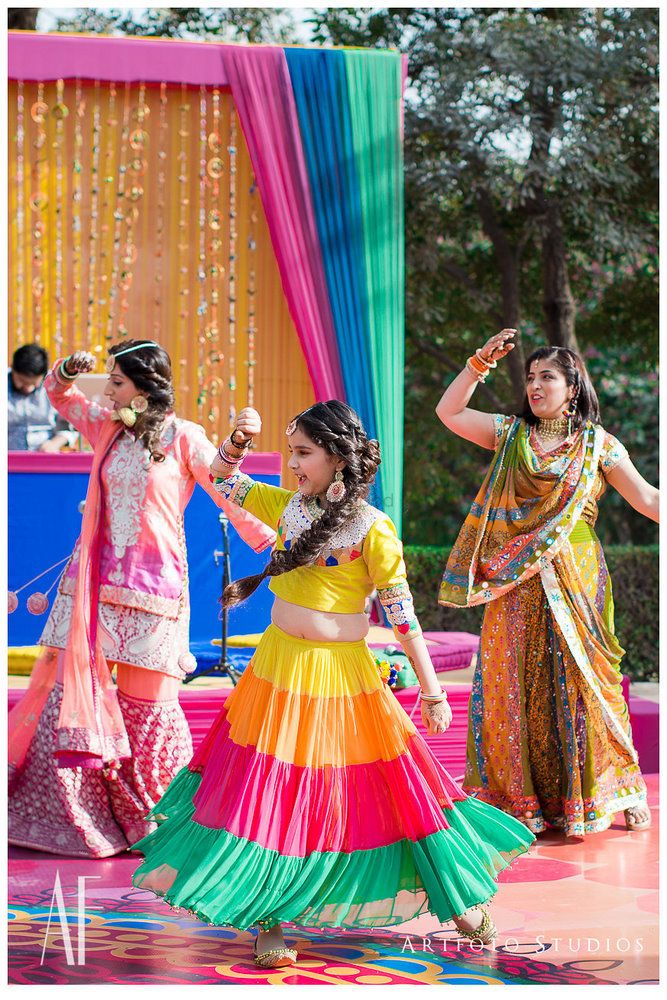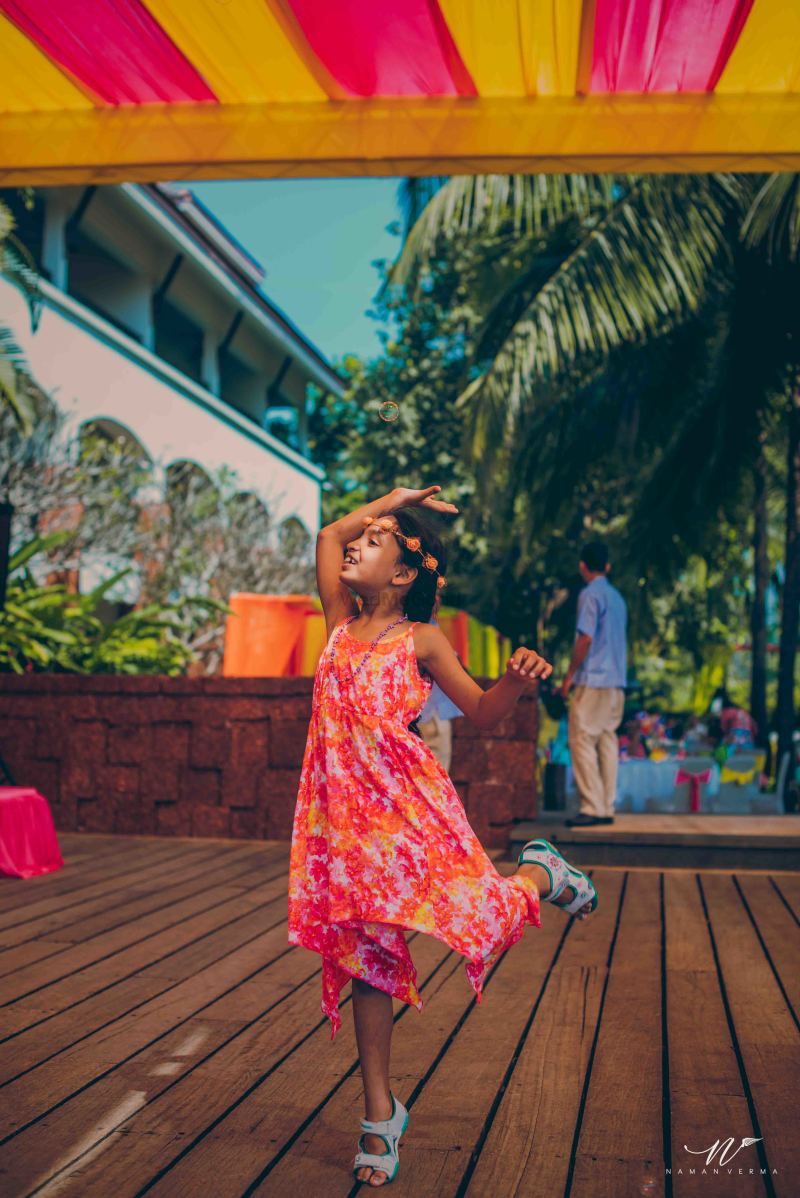 Pic via Artfoto Studios★ 5 ; Naman Verma Photography★ 4.9
Cutie Pie
Cutie Pie is such an adorable track, and what better than your cutie pies dancing on this adorable number?
Selfie Le Le Re
How can this list be over without a Salman track? This song is fun, crazy and very millennial with its 'selfie' lyrics. Your little gang will have tons of fun dancing the night away in this!
Breakup Song
 May sound strange at first, but this has very cute lyrics. We spotted a brother and sister (both 4 years) dancing on this and our heart melted everytime the girl danced to 'Maine chor diya'
London Thumakda
A crowd favourite and high on energy, London Thumakda is slowly etching its way to be a sangeet – classic on our list.
Pinga
Have super awesome dancer nieces? This song is perfect for a group of 2-5 nieces with super high energy!
Superman
The name itself makes you think of kids who can do super cute superman poses! This is a fabulous pick because it's catchy and the moves don't have to be super complicated.
Nachde Ne Saare
Peppy, cute and foot-tapping, this song is perfect for your gang of nieces & nephews!
Chalka 
This one is an oldie but it's really cute for nieces who are dancing for their favourite aunt! Also, it's perfect for a wide range of age bracket so everyone can dance together!
Kala Chashma
 Just imagine your gang of nieces & nephews dancing with black glares on with full-on swag! This song has all the right beats and more for get everyone grooving!
Tamma Tamma
 This 90's remix is upbeat and ideal for your millennial dancers as well as the older generation crowd. It's new, fresh yet has a nostalgic element. The steps are iconic so you don't even have to worry about the choreography!
Malhari – This one can create havoc on your sangeet night – in a good way! If your gang of nephews are a high on energy (or even sugar!) lot then this Ranvir Singh track is bound to get them some encores. With its upbeat tempo, everyone is going to get grooving too.
Jhingaat – This is a Marathi track but super popular at non-maharashtrian weddings too. Have your nieces & nephews perform this as the last song in your performance line up and have everyone join in at the end like a grand finale. We promise you a fantastic end!
Also read: 25 sangeet songs for 2017 for the bride and groom