The WMG+ Kiehls Wedding Skincare Meet : Behind the scenes!
BY The WMG Bride | 01 May, 2014 | 190 views | 2 min read
If you follow Wed Me Good closely , then you would know that last week we invited brides to be (or girls attending a close wedding) to the Kiehl's store in Ambience, Vasant Kunj. What followed was a day full of fun, giggles, pictures, macaroons, Kiehls skincare products and lots of gyaan on how to care for your skin in the run up to the big day. Each of the girls got an individual skincare session by the Kiehls staff and then was given Kiehls samples to try tailor made for their skins needs!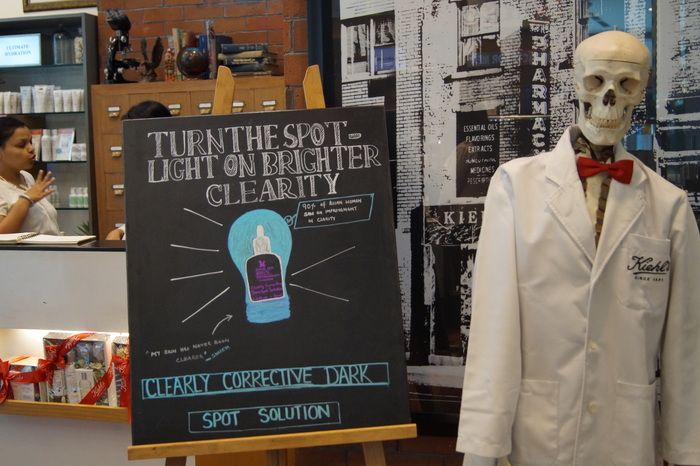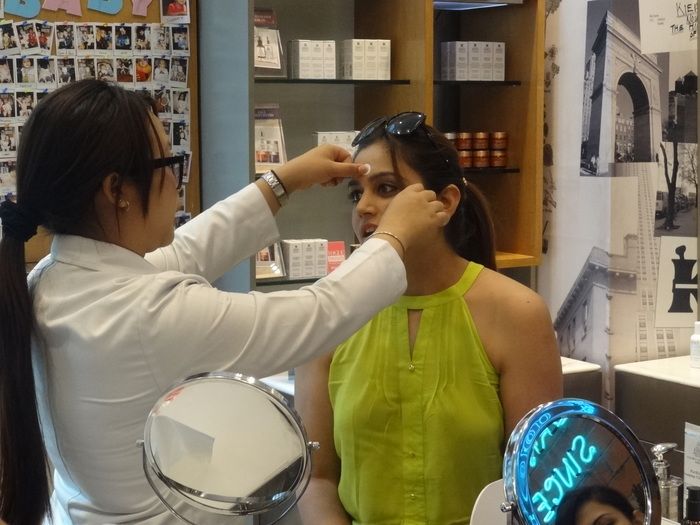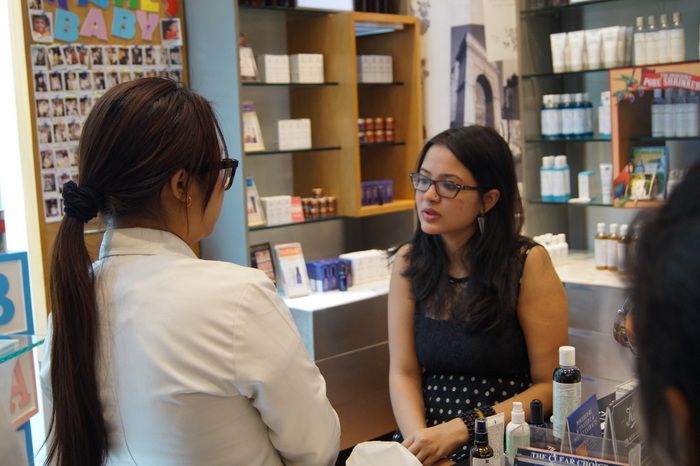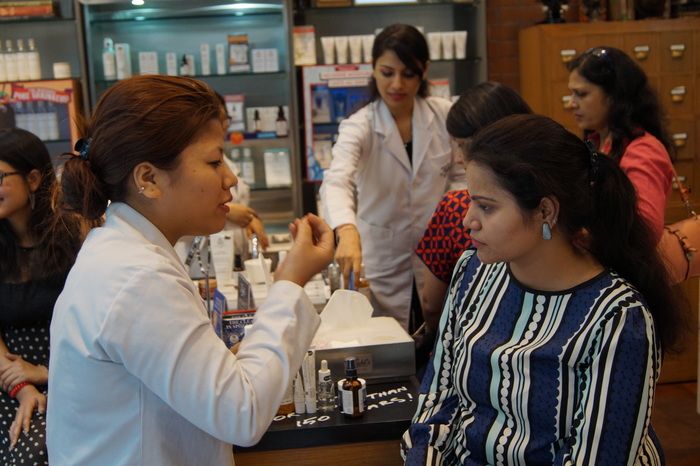 Some of the girls are busy engrossed in their skin lectures. Ever seen someone pay this much attention to a math lecture? ;)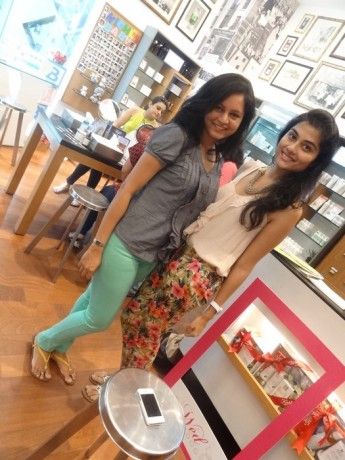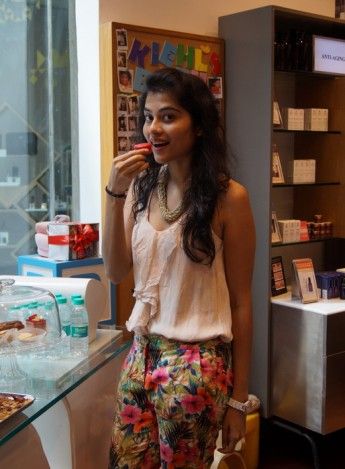 Thet is me gorging on the macaroons in what the husband calls 'crazy pants' ! On the left is WMG team member Madhu!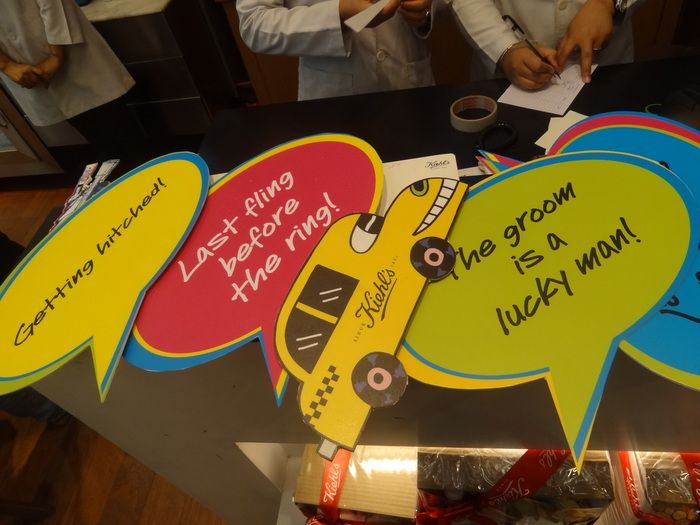 A wed me good event without fun props? No chance.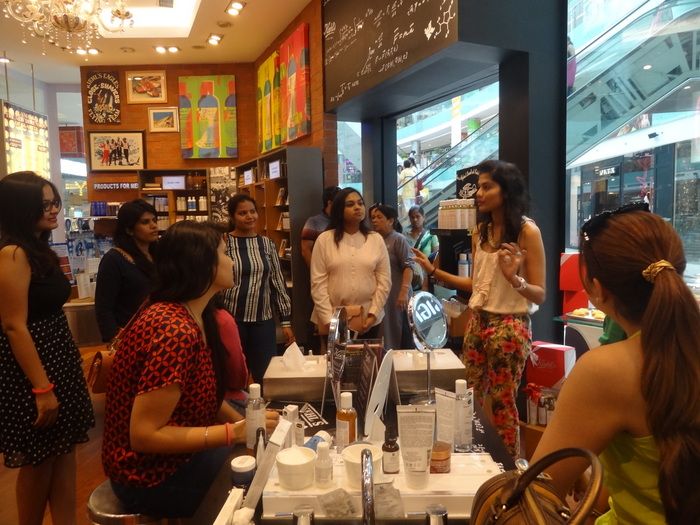 We discussed and shared tips on what Pre-wedding skincare should involve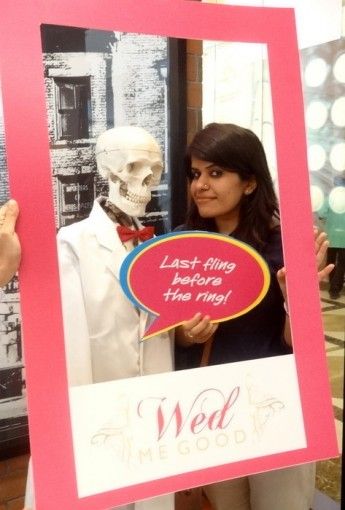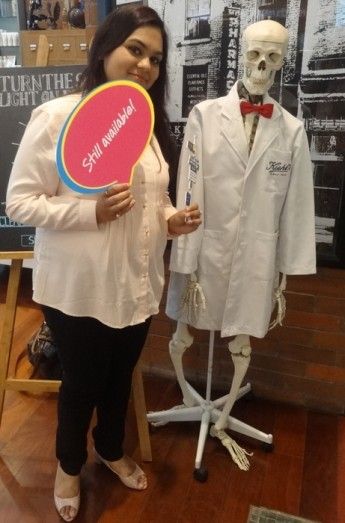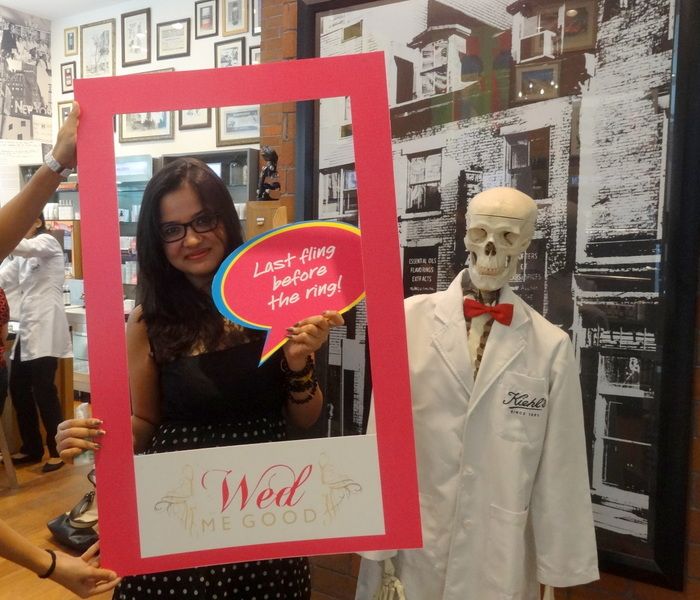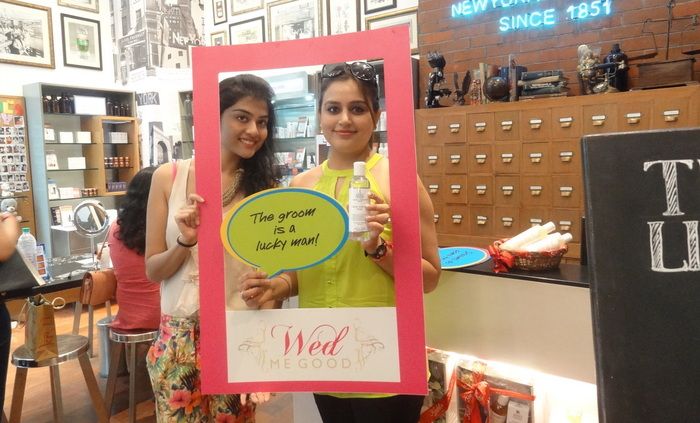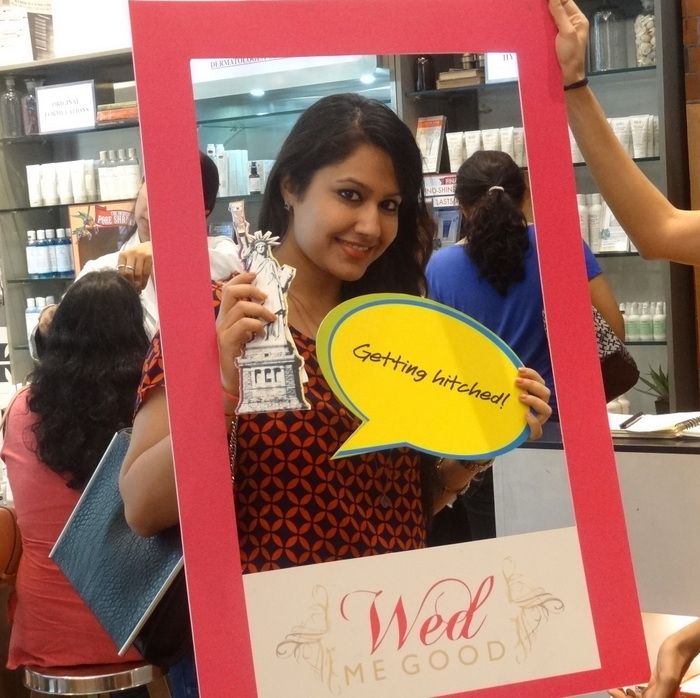 That is Sonal- she ties the knot in December. She said her fav was the Kiehls Moisturizer!
Our favourite is the Midnight Recovery Concentrate- two week magic potion girls ! There was also this mask- which was kind of steep (8K) but the Kiehl's girls said that the results were better than a facial at the parlour . That was pretty intriguing so a lot of girls took samples of that home.
Here are some quick tips on Pre-wedding skincare we learnt:
- Incorporate a night cream or serum into your routine. Your skin is more receptive at night ! We love the Kiehl's MRC! - Tomato is the best thing for tan removal. Yes, you can  thank us later.. - Sometimes the natural remedies your mom suggests really are the best alternative to parlour body wraps and stuff! - Always wear SPF except under foundation because it tends to reflect light and leave a white cast in photos. - Switching to a Soap free cleanser also helps - Make sure you remove every last dredge of makeup before you sleep at night. - Nothing makes you glow like water and staying happy !! (Oh and a bit of highlighter ofcourse!)
So the next time we organise a Bridal Meet, you know what yr missing out on !