The Latest Engagement Ring Trends That Are 'Rocking' it in 2017!
BY Sakshi | 07 Mar, 2017 | 950 views | 3 min read
Want that Instagram worthy rock on your finger? Then how about you pick something that's totally on point in the trend meter? Yep, a classic engagement ring is always a safe choice, but there's so much other than that out there too! Here are the engagement ring trends that are rocking it these days!
Vintage-Inspired Style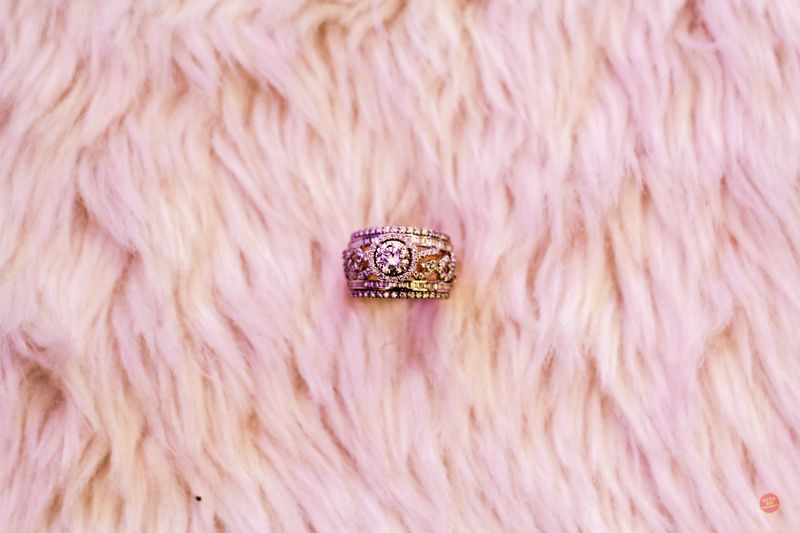 Image via Little Big Weddings★ 4.7
A ring that looks like an heirloom even though it's not- that's the kind of look a vintage-inspired engagement ring carries! Timeless and glamorous! Consider a ring with Victorian or art deco flair, and you just cannot go wrong with
Halos with Cushion Cuts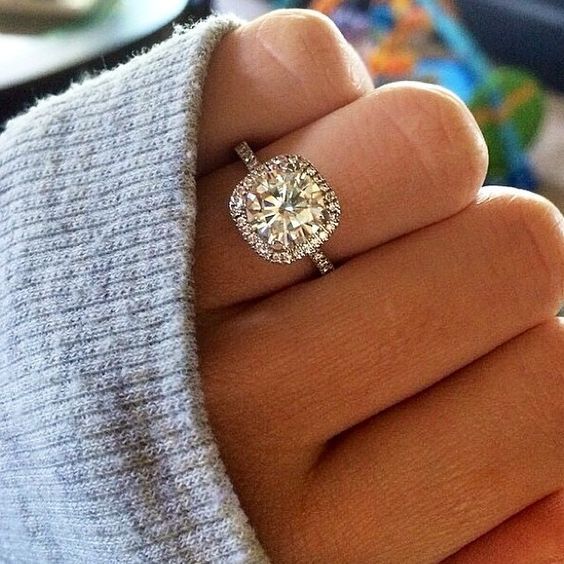 Cushion cuts with halo settings are super popular this year. Cushion cuts are unique in their rounded edges and the halo setting- lets the ring appear bigger.
Double Shanks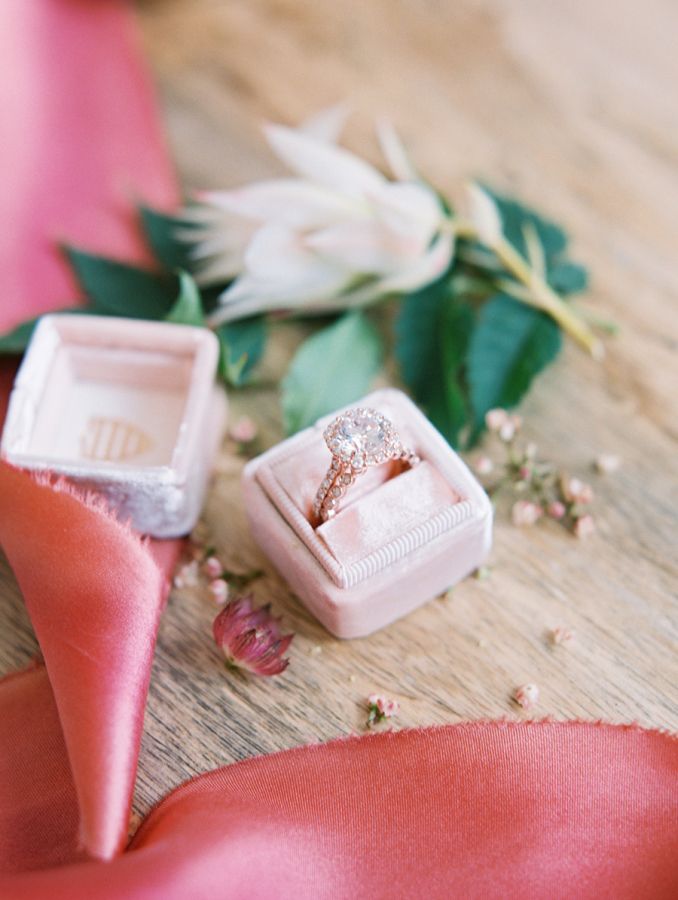 Two rows of diamonds instead of one- what could be bad?
Stretchable Rings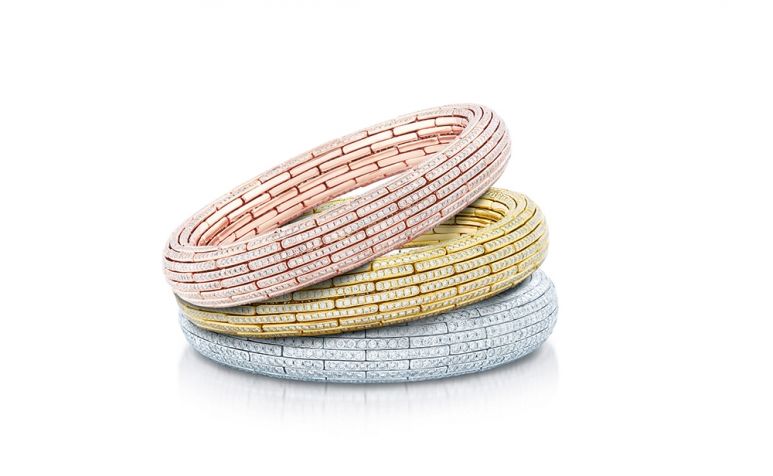 Image via Nirav Modi
This one is perfect for the boys who want to pop the question, but aren't really aware of their girl's ring size. Nirav Modi does some really cool ones in his Embrace Ring Collection. This ring is designed with interlocking links which make it flexible, but it still looks pretty darn gorgeous! Diamonds weighing over 1 carat are set in 18K gold, white gold or rose gold.
Detachable Rings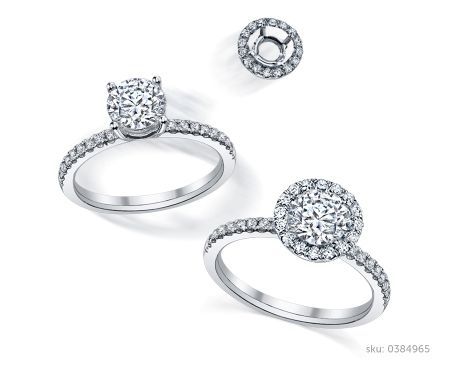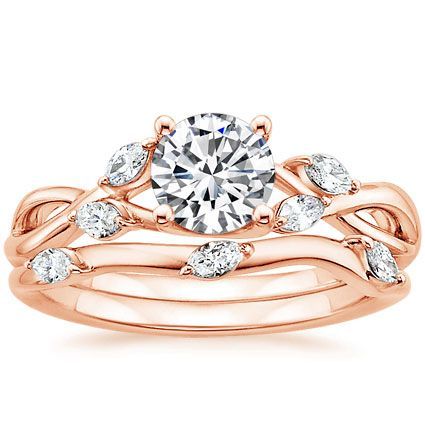 Image via Pinterest
An engagement ring that can also double up as a wedding band? Or an optional halo you can insert around the solitaire to make it even more stunning? Yep, that's what a detachable ring allows you to do!
 Pear and Marquise Cuts
Image via Pinterest
A round or emerald cut diamond is probably the more popular choice, but don't discount other cuts too! Pear and marquise cut diamonds are making a huge comeback, and these have an added advantage! These are tapered cuts, so they instantly slim and elongate your fingers like oval shape also does!
East-West Setting Style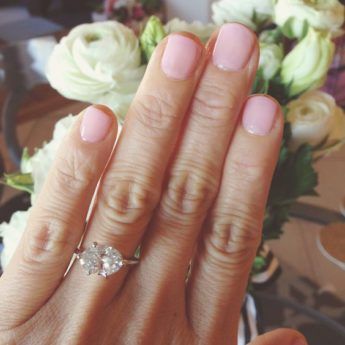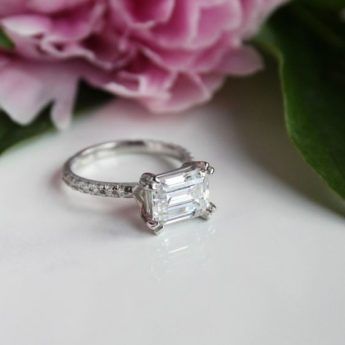 Image via Pinterest
So an east-west setting is basically changing the alignment of the ring in the other direction- horizontally. This can be done with an oval, marquise or an emerald shaped (rectangular) stone. Looks really different than the usual engagement rings with the same kinda stone!
Rose Gold Style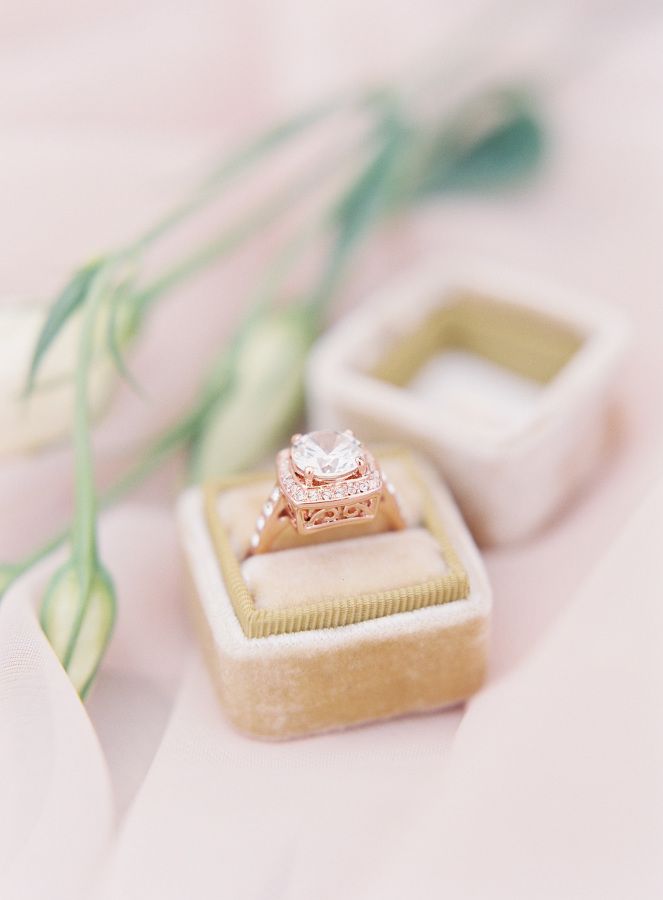 Image via Pinterest
OMG! How gorgeous does that look? Rose gold has been a rage for a while now, and doesn't look like it's going anywhere soon! The love for rose gold can be taken a step further by combining morganite gemstones with rose gold settings. Morganite is a semiprecious gemstone which has a warm pink hue and sparkling clarity, so when combined with rose gold it looks breathtaking! Or you could just add rose gold to other metals to make it shine.
New 3 Stone Setting Styles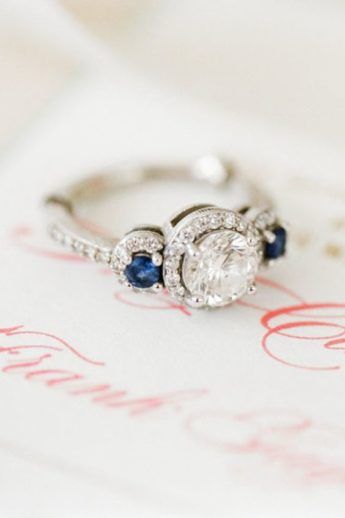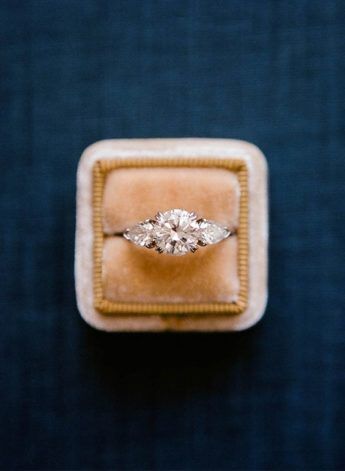 Image via Pinterest
A 3 stone ring never went out of vogue, it's pretty much a classic look, with the three stones representing the couple's past, present and future. But there are some twists and tweaks that can be made to look more contemporary. Two coloured stones on the side of a solitaire with a halo setting or twisted or tapering bands with stones on the side where the bands meets the central diamond are more cool ideas.
Coloured Diamonds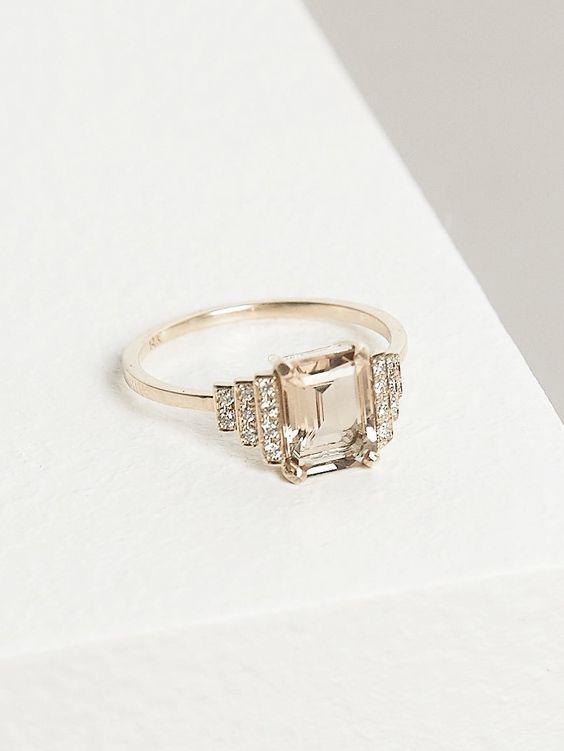 Image via Pinterest
Talking about coloured diamonds, that's an all-new trend by itself! Engagement rings with pink, blue, yellow or even black diamonds are also becoming pretty popular- but pink and blue diamonds are really rare and precious, so they cost a lot more!
So, which is your favourite trend?