The Most Unique Color Combinations Worn by WMG Brides !
BY Sakshi | 04 Aug, 2017 | 2320 views | 3 min read
Tiffany blue or turquoise on a bride? Who would've thought that it would work? Well, it does, and oh so well! Here are some of our fave brides who took quite a chance with their bridal lehengas, wearing unique and offbeat ones which looked so fab, it almost made us regret wearing the usual reds and maroons!
This Tiffany blue Sabya which is our new fave!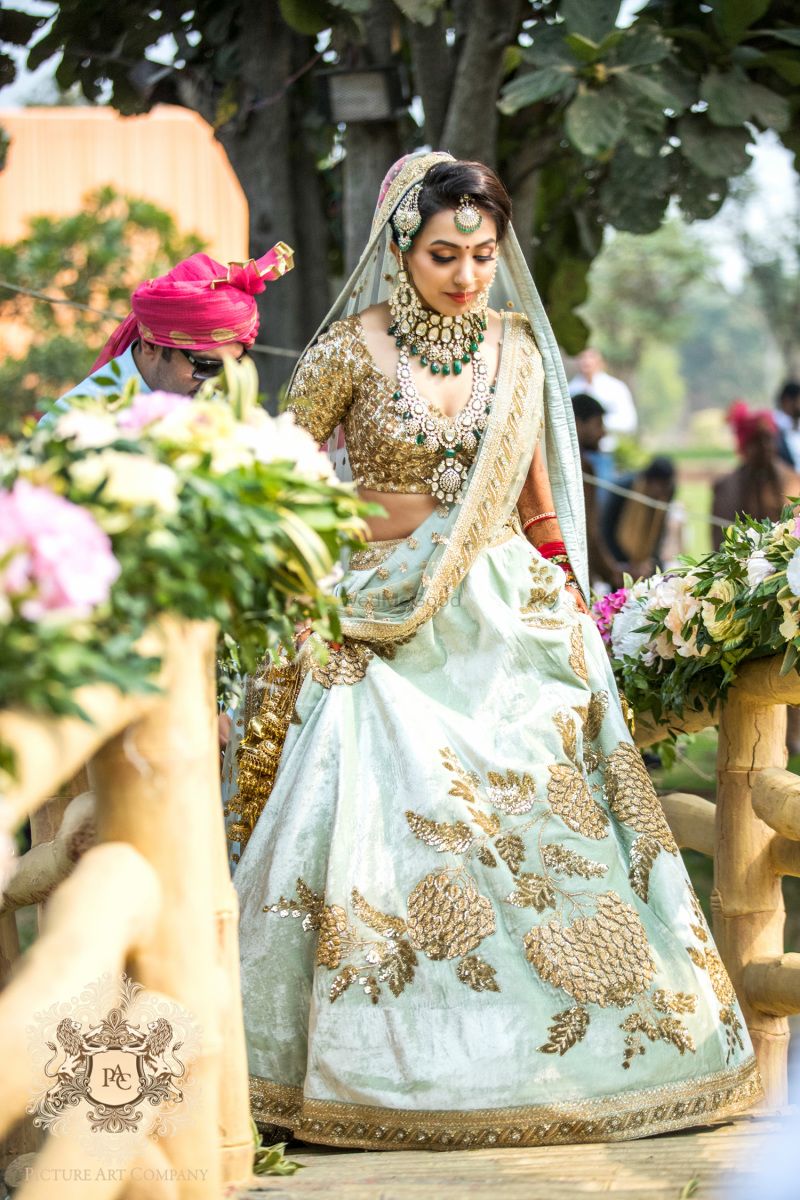 Image via Nayana and Jai's Wedding; Outfit by Sabyasachi Mukherjee★ 4.9
How super unique and gorgeous is this lehenga worn by Real Bride Nayana? Just steals the show, doesn't it?
This bride in a white bridal lehenga!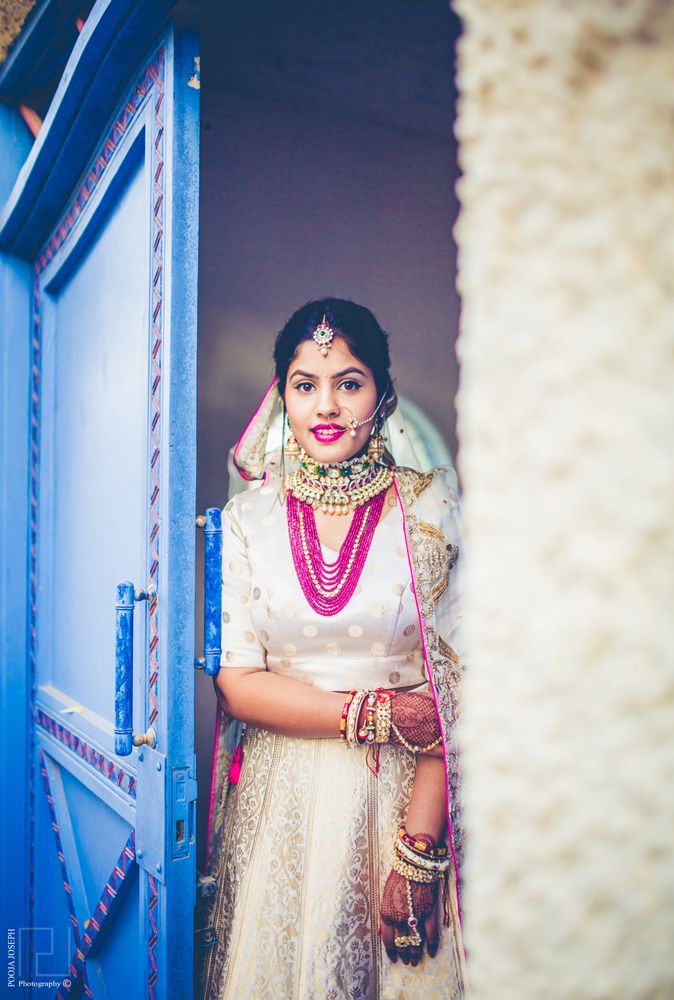 Image via Aashna and Uneesh's Wedding; Outfit by Raw Mango
This one really made us do a double take! You don't see too many brides rocking a white lehenga on her wedding, but Real Bride Aashna sure did!
This mustard and maroon lehenga which is so royal!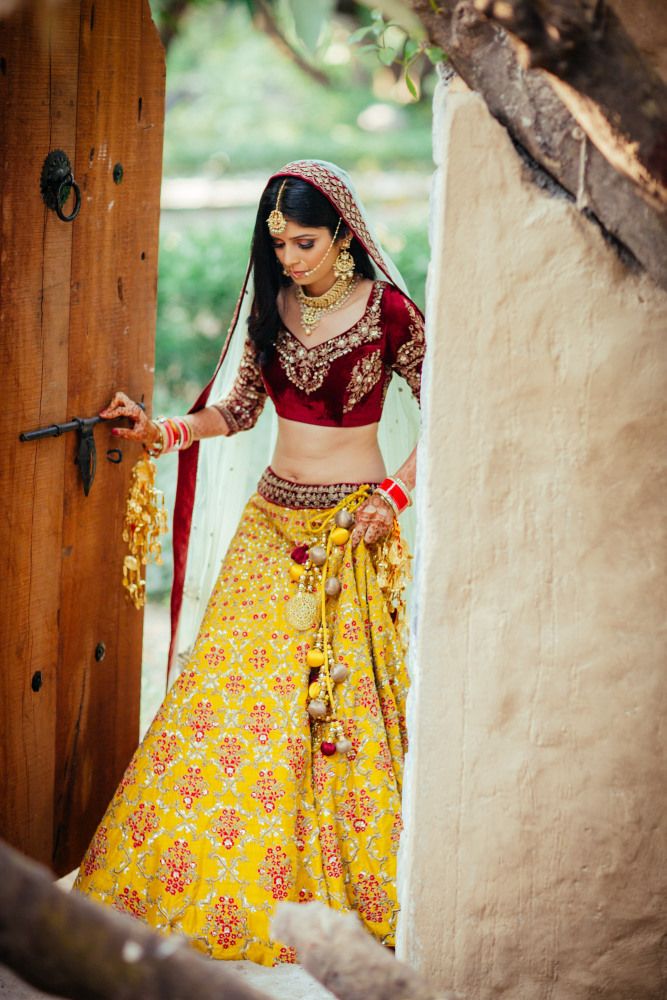 Image via Pashyanti and Sahil's Wedding; Outfit by Asiana Couture - Chandni Chowk
Real Bride Pashyanti really took a chance when she wore this offbeat lehenga, but it looks so classy and stunning!
This mint and pink lehenga that's so dreamy!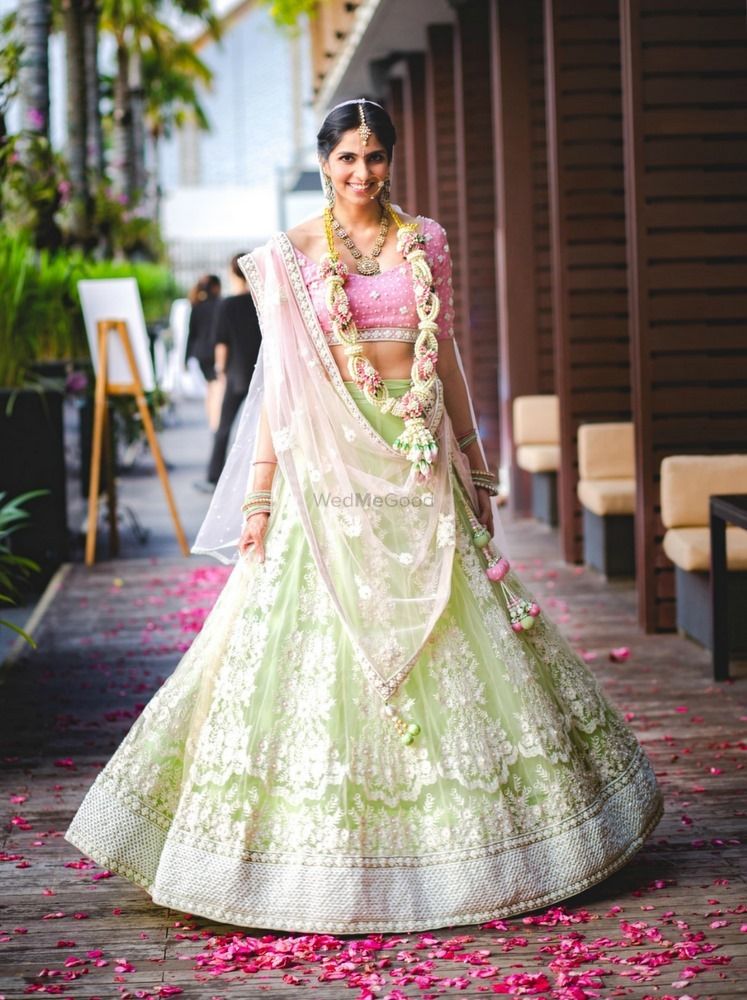 Image via Rashi and Maurits Wedding; Outfit by Rehane
Who knew a mint and pink outfit could look so so pretty for a bride! Real Bride Rashi does look like a princess in that one!
This turquoise blue lehenga which is perfect for a beach wedding!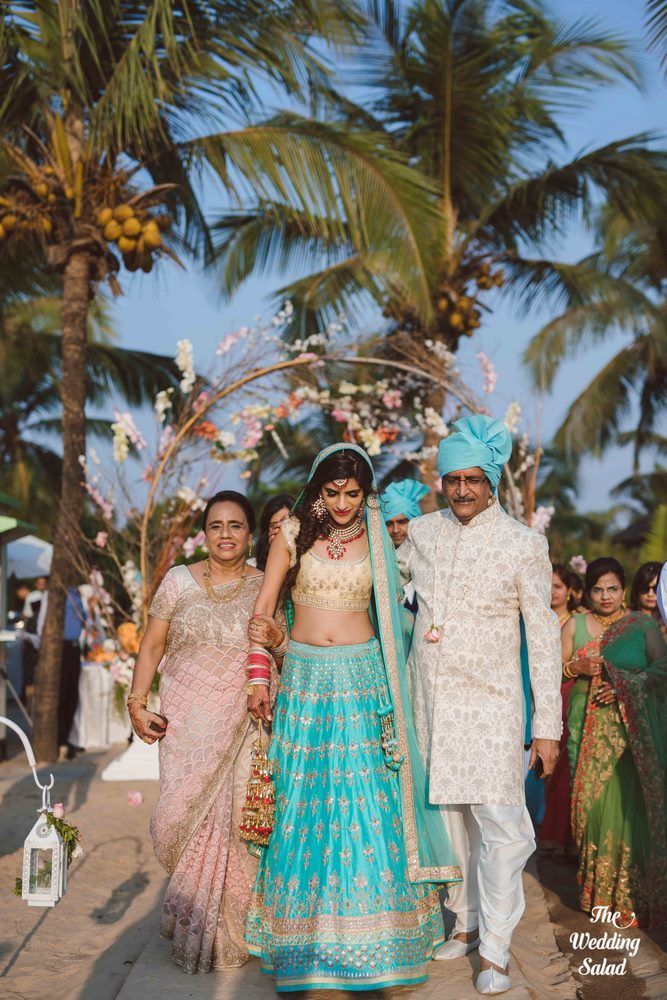 Image via Mahak and Rahul's Wedding; Outfit by Anita Dongre★ 5
A beach wedding with a bride in blue? So cool and refreshing! Loved how Real Bride Mahak worked that lehenga with a bold lip!
This monotone green bridal lehenga which is so unique!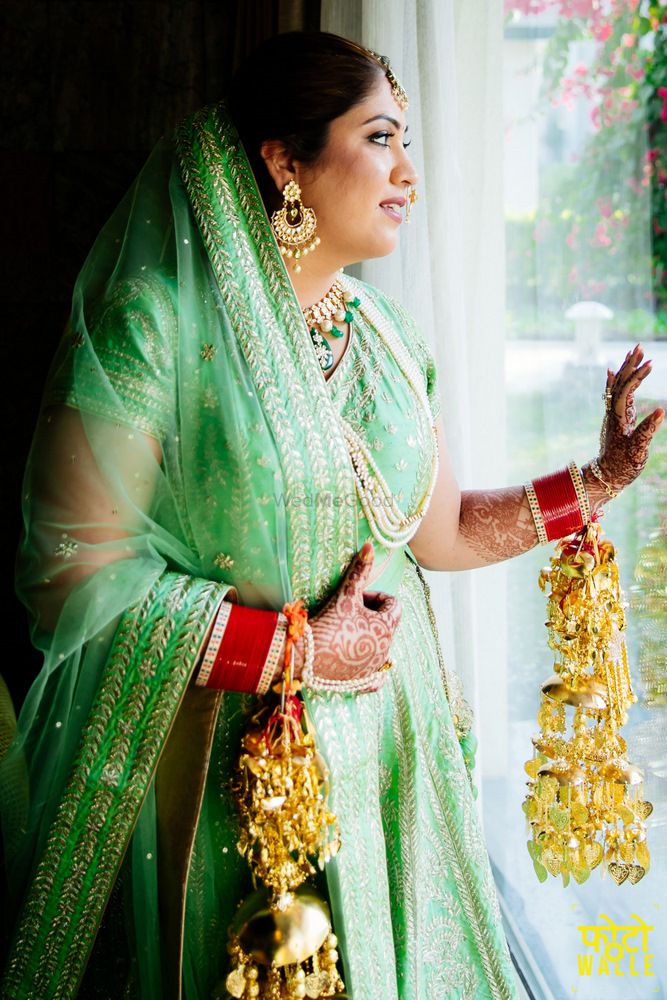 Image via Saanya and Varoon's Wedding; Outfit by Armaan Aiman
Who would've thought monotone green would look so good on a bride? Love how Real Bride Saanya made it all work together with the jewellery! 
This bridal lehenga with all shades of blue!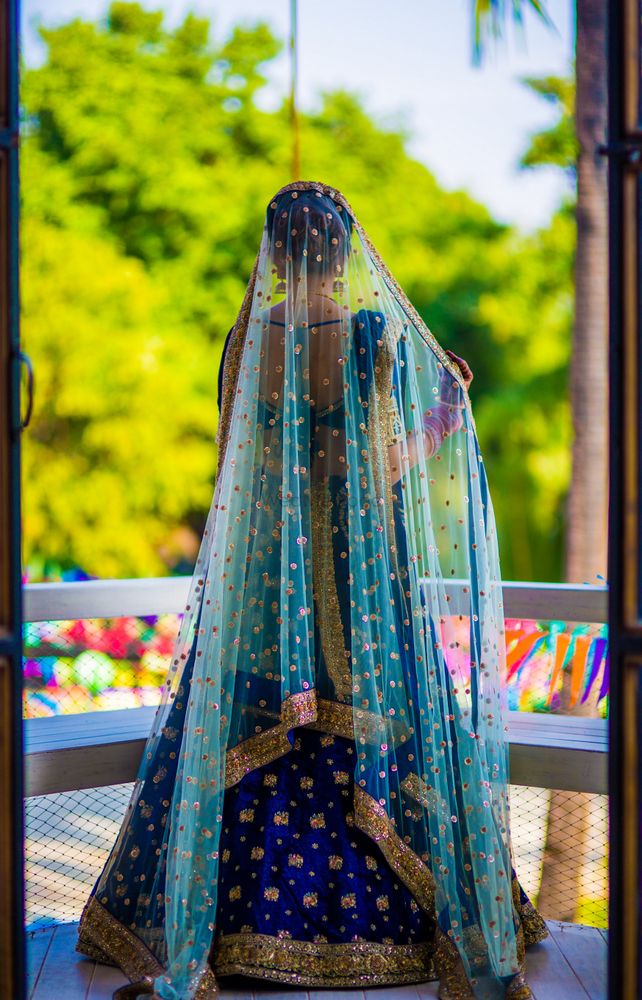 Image via Shreya and Vivaan's Wedding; Outfit by Sabyasachi Mukherjee★ 4.9
Different shades of blue for a bride? Who would've thought it could look so pretty! Real Bride Shreya made one pretty offbeat bride!
This peplum lehenga that works so well for a bride!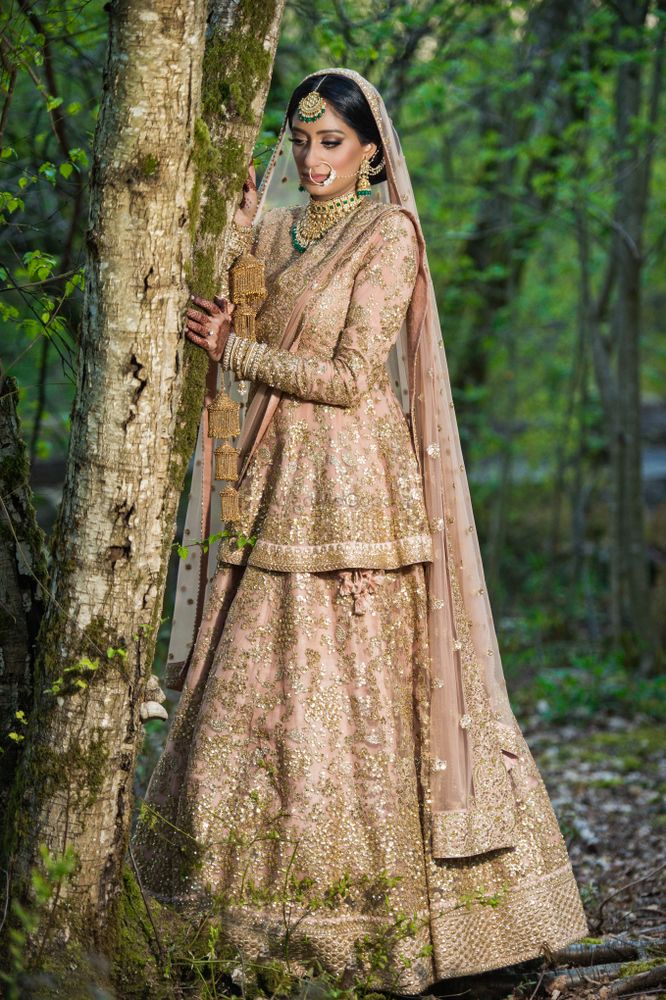 Image via Vick and Rimple's Wedding; Outfit by Sabyasachi Mukherjee★ 4.9
Peplum on a bride? Didn't think it would look so pretty, but it does! Real Bride Simple makes it work like a charm!
This bridal lehenga that mixes two hues of pink so elegantly!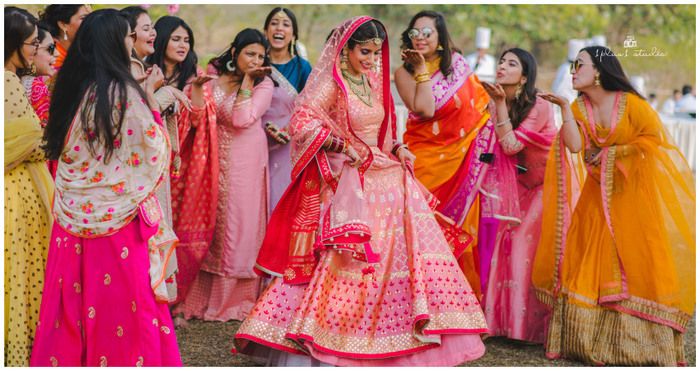 Image via Nitisha and Yuvraj's Wedding; Outfit by Devnaagri
Real Bride Nitisha's lehenga just stands out with those two shades of pink mixing beautifully together- so elegant!
This lilac bridal lehenga with a gorgeous floral work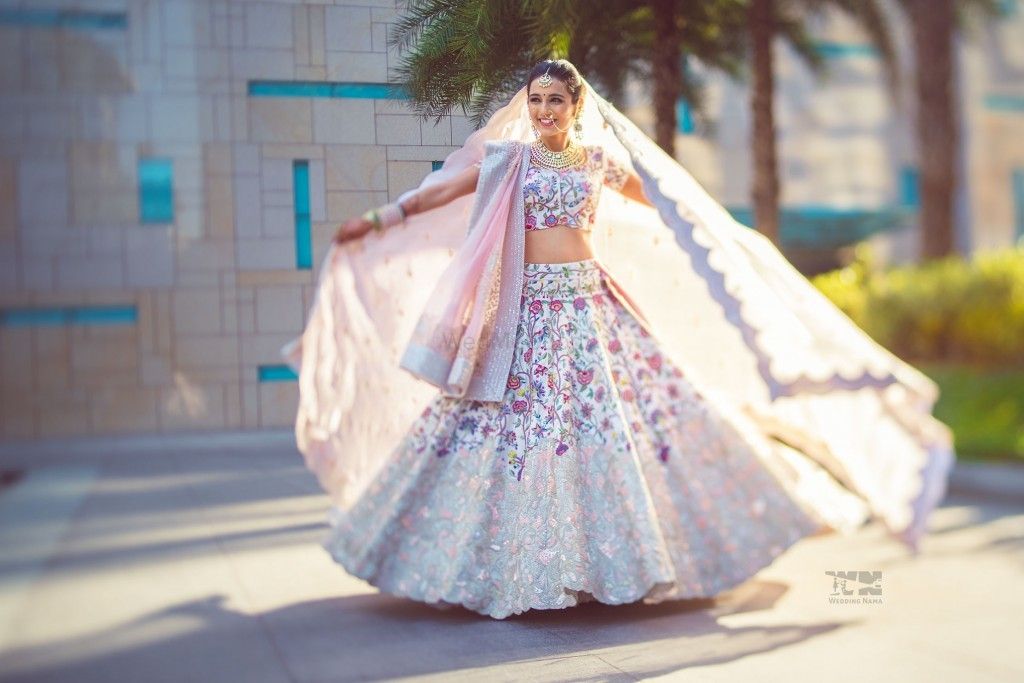 Image via Masoom and Shailin's Wedding; Outfit by Anamika Khanna
Lilac on a bride looks so dainty and elegant, and we loved how Real Bride Masoom's lehenga paired that with even more elegant floral work!
So, which one is your fave?