The Most Gorgeous Baby's Breath Haathphool We've Spotted
BY Sakshi | 14 Dec, 2020 | 8935 views | 2 min read
If 5 years ago anyone said that baby's breath, which looks more like a weed than actual flowers would be a part of a bride's jewellery, it would have sounded crazy. But it is a part of bridal jewellery and hairstyles now, and it looks so dainty and pretty. We love baby's breath haathphools, and there are so many of them on brides we are spotting these days for their mehendi. Here are some of the ones that stood out for us!
This one which complements the outfit beautifully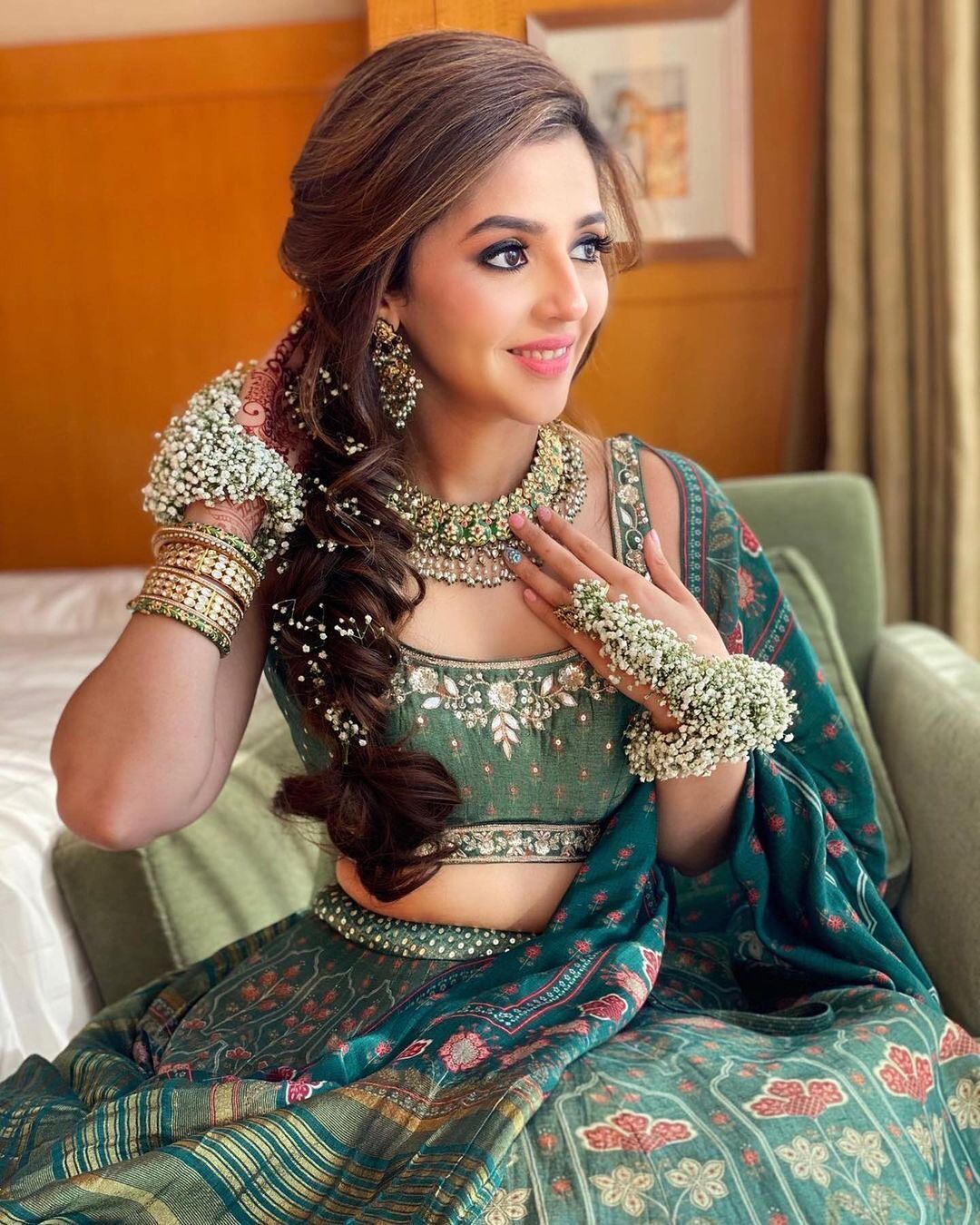 Image via @ishamultani; Floral Jewellery: Floral Art★ 4.8
Just baby's breath and nothing else- who knew it could look so good!
This prettiness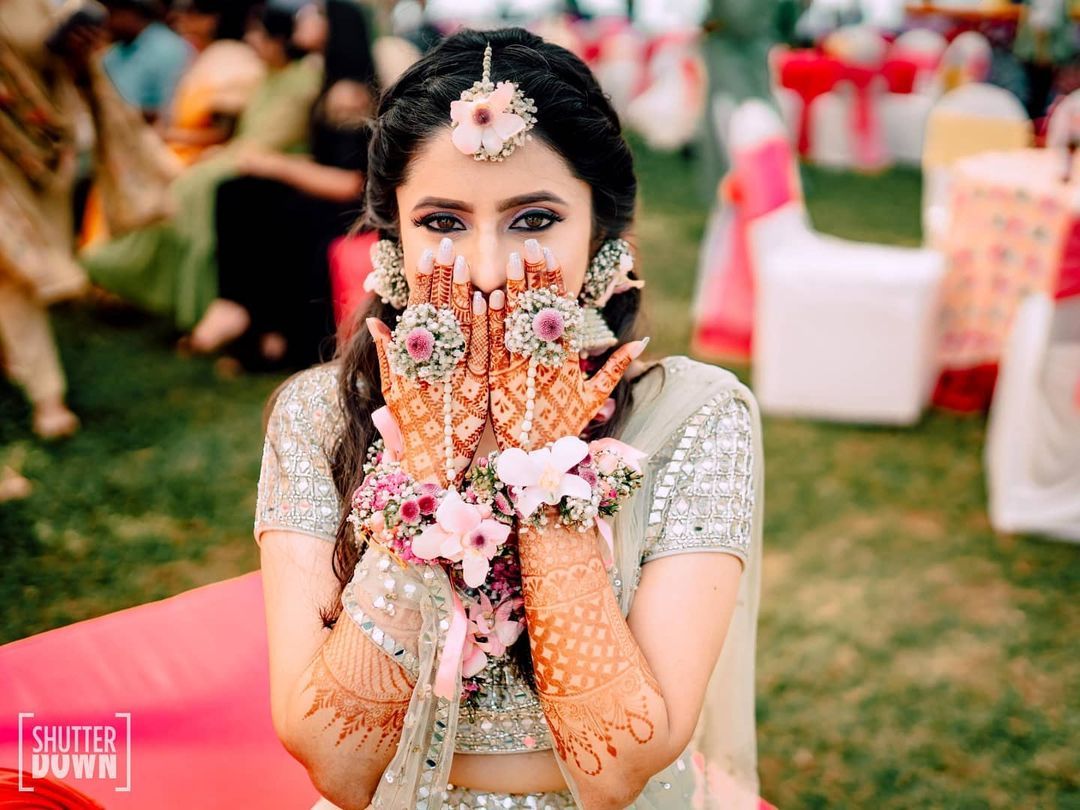 Image via Shutterdown - Lakshya Chawla★ 4.9 ; Floral Jewellery: Floral Art★ 4.8
The different shades of pink make it stand out against the baby's breath and adds a dainty vibe.
This one with the cascading white roses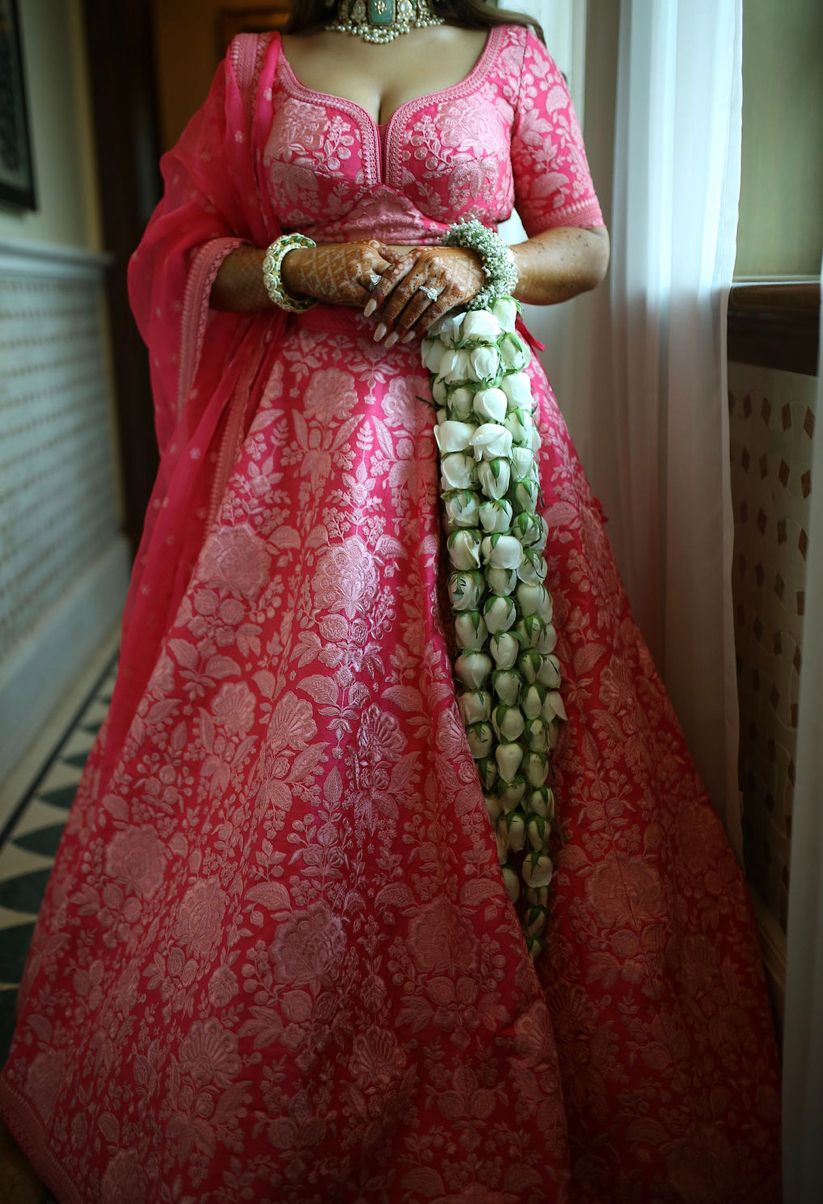 Image via Jodi Clickers★ 5
One sided and so modern- the cascading florals do really make this one look special.
Pearls and pastels that look so pretty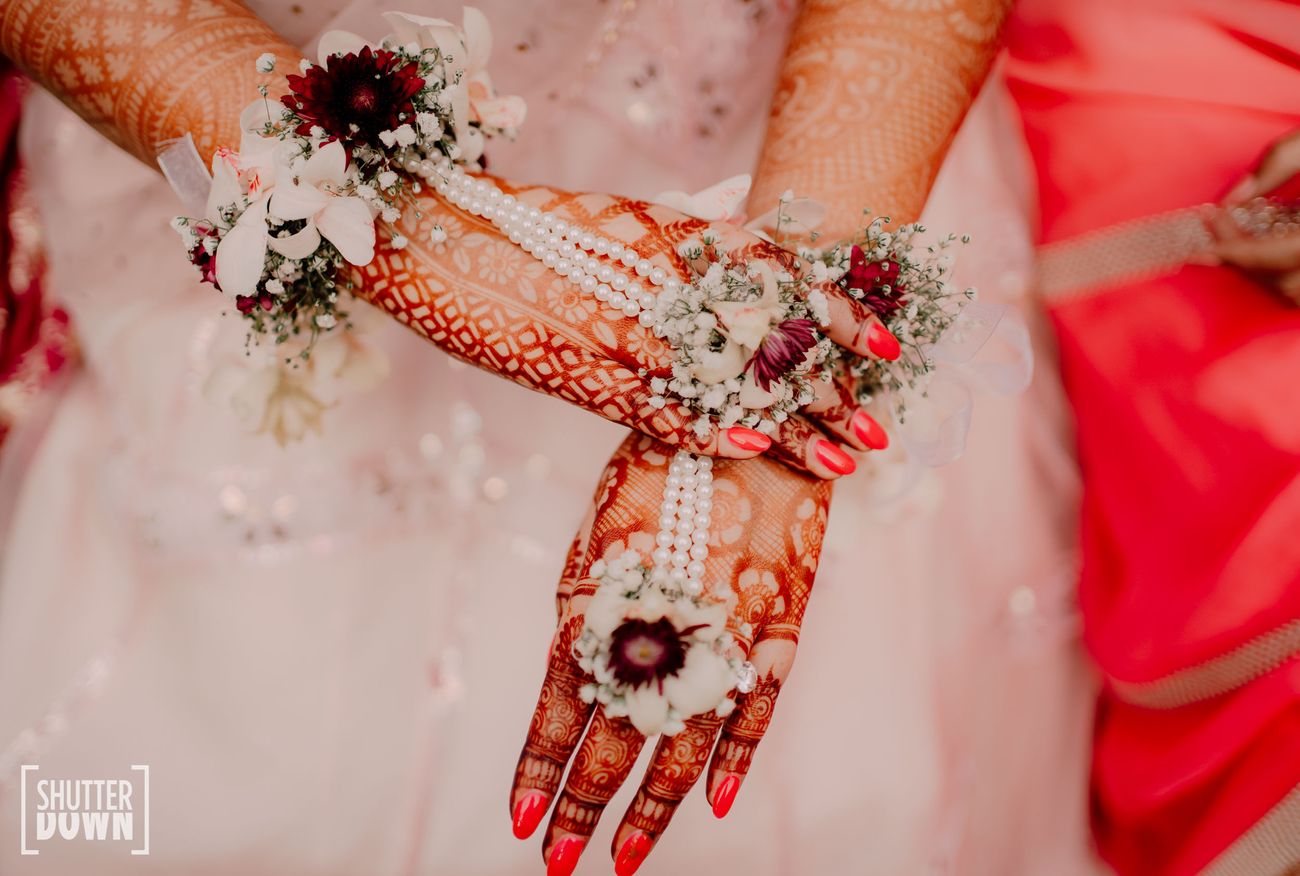 Image via Avni and Kunal; Floral Jewellery: Florenzaa
A dainty pick- love the pastel shades and the way it complements the bride's subtle mehendi lehenga.
Baby's breath with pearl hangings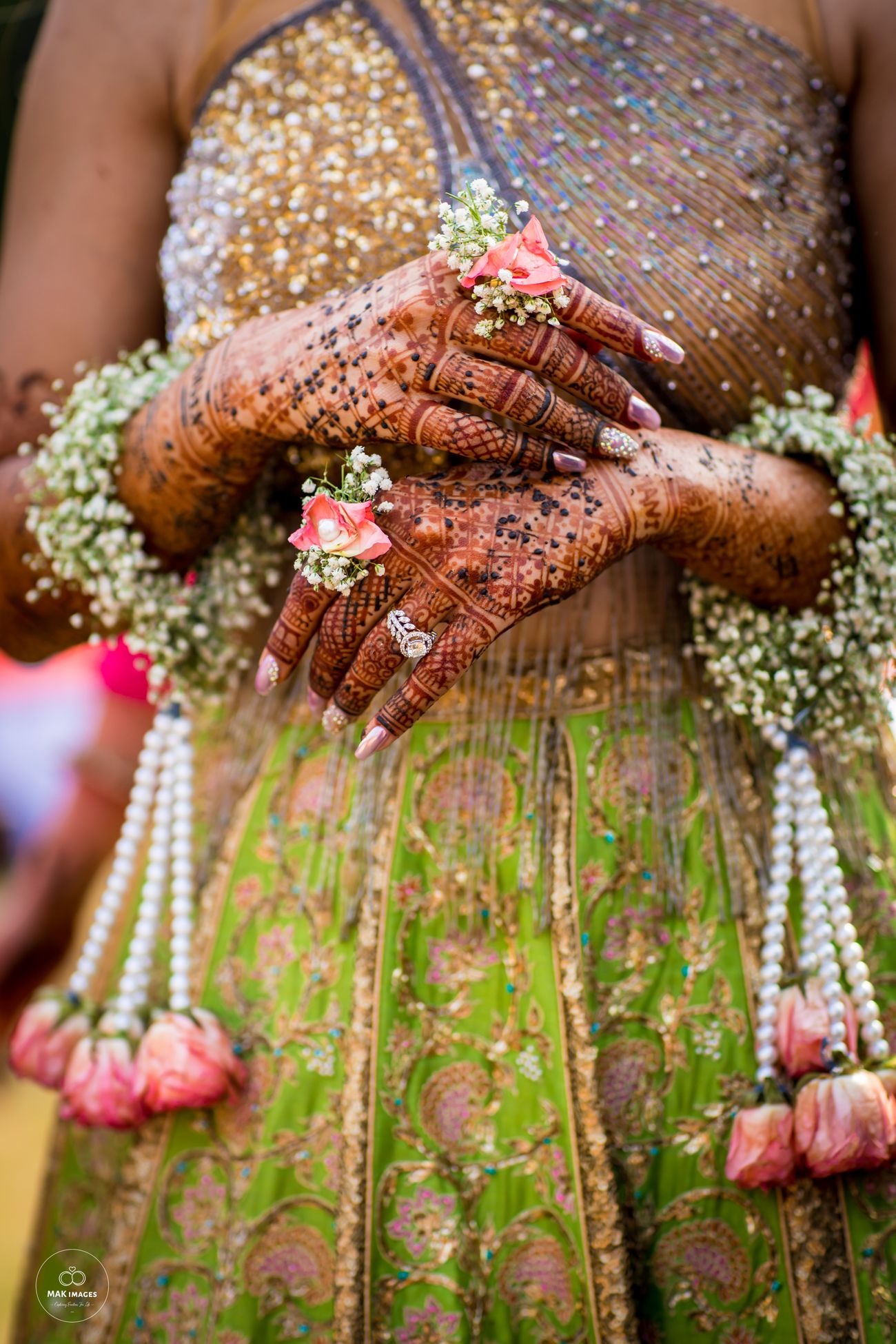 Image via Mak Images (Artistic Wedding Photography)
Love the additions of the pearl strings and roses- makes it really pop.
This one with the twisted kalis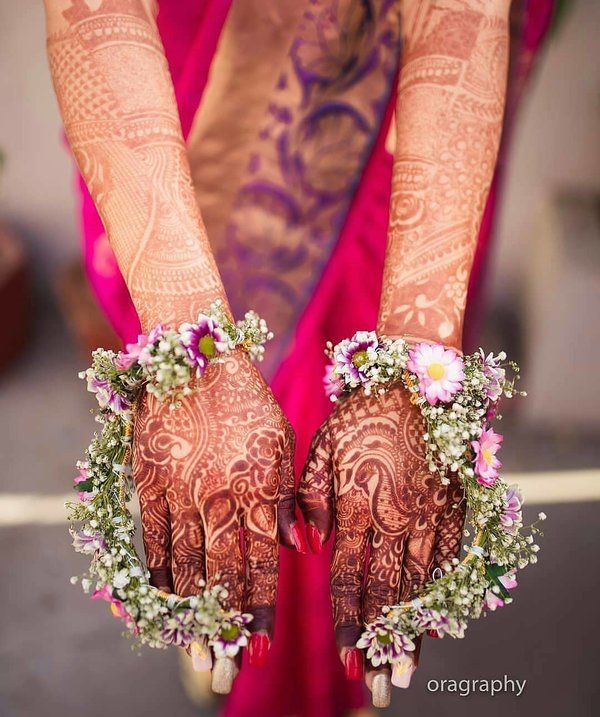 Image via Oragraphy★ 4
Another pretty pick that stands out so well against the bridal hands.
Baby's breath and lots of it!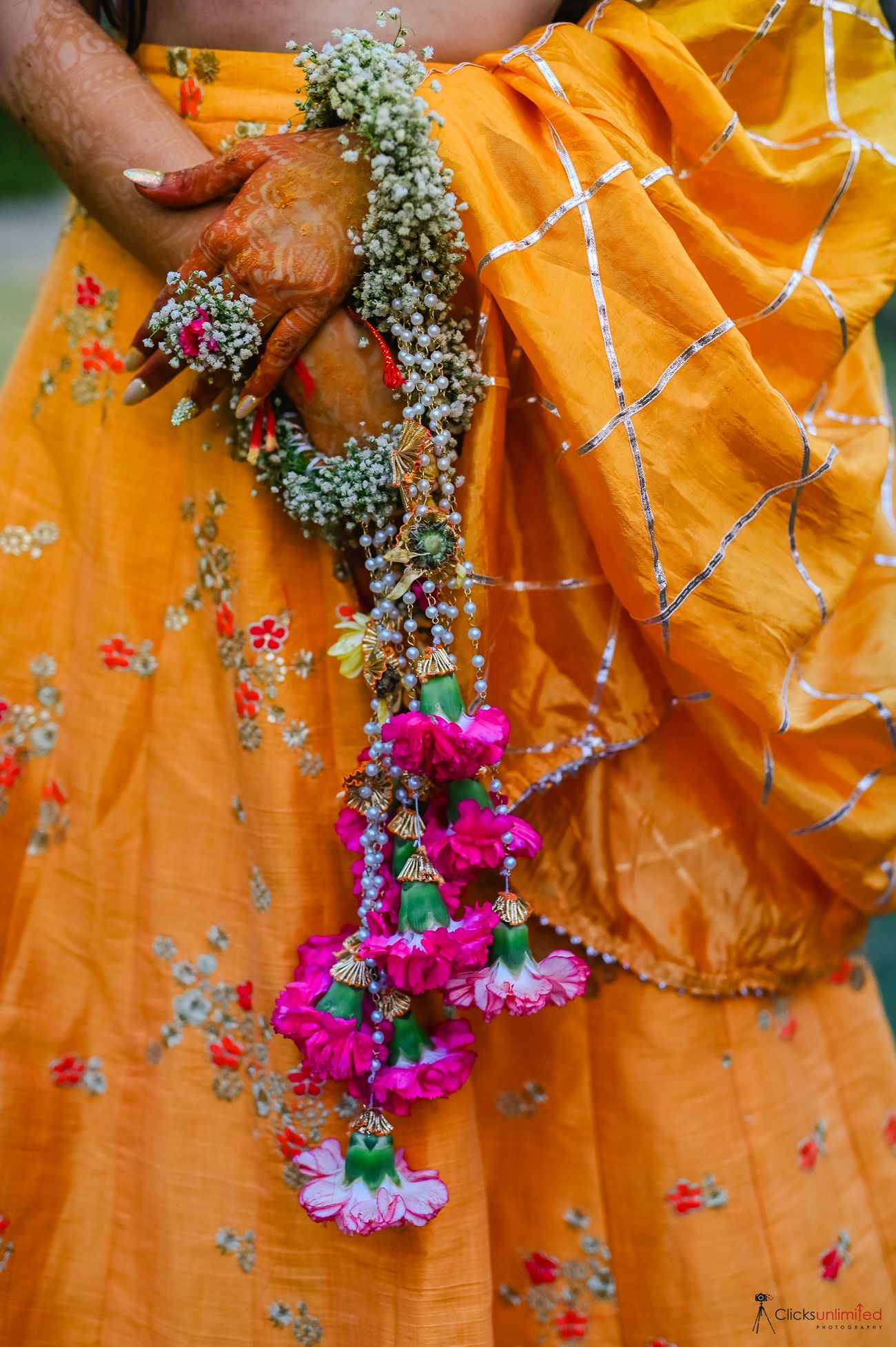 Image via Clicksunlimited Photography★ 4.6
Whoever said too much baby's breath doesn't work- it does and how!
This bridal kada with roses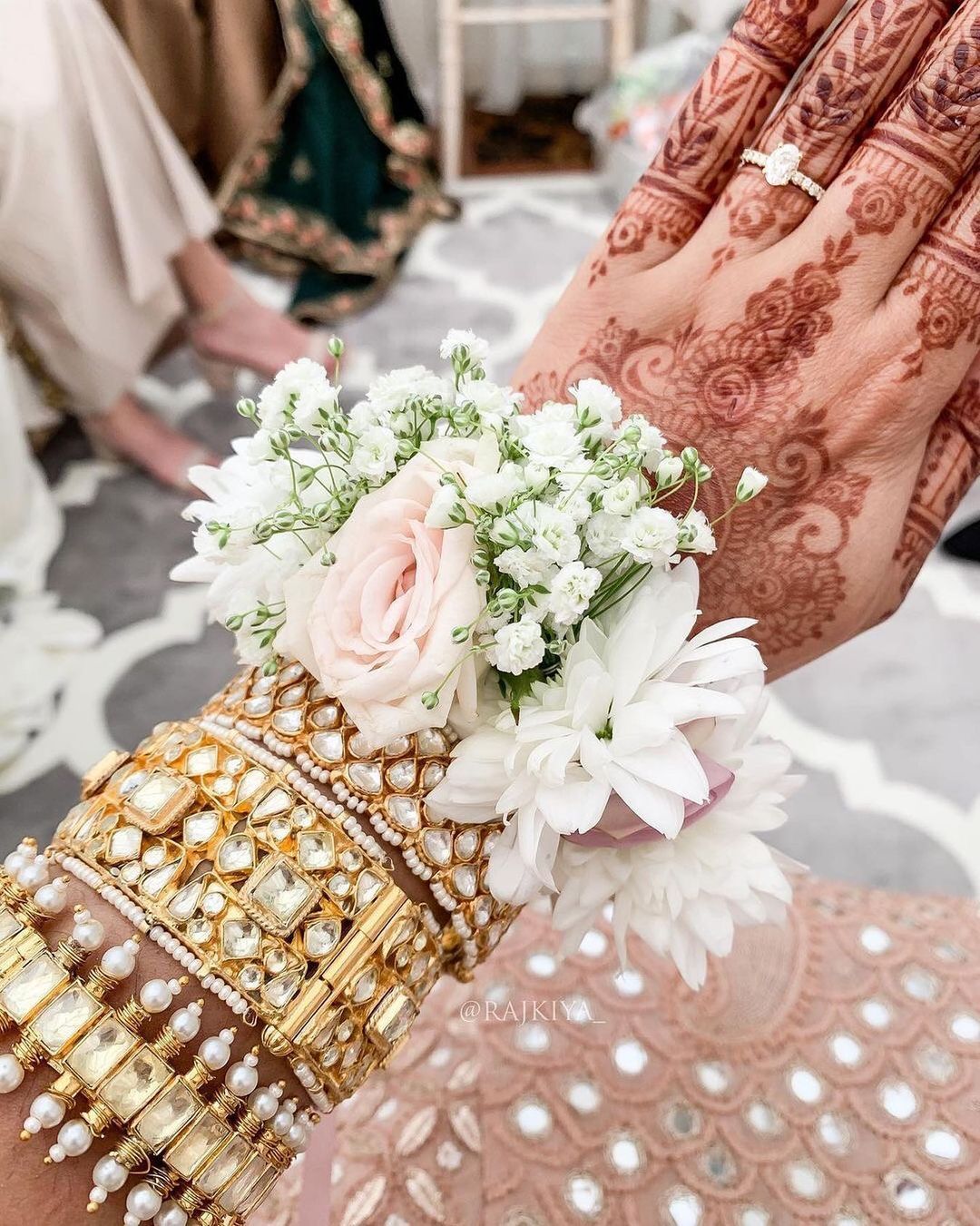 Bangles via @rajkiya_ ; Floral Jewellery @occasionsfloristoldham
A floral kada with baby's breath that complements the hand jewellery beautifully.
Or some more drama for effect?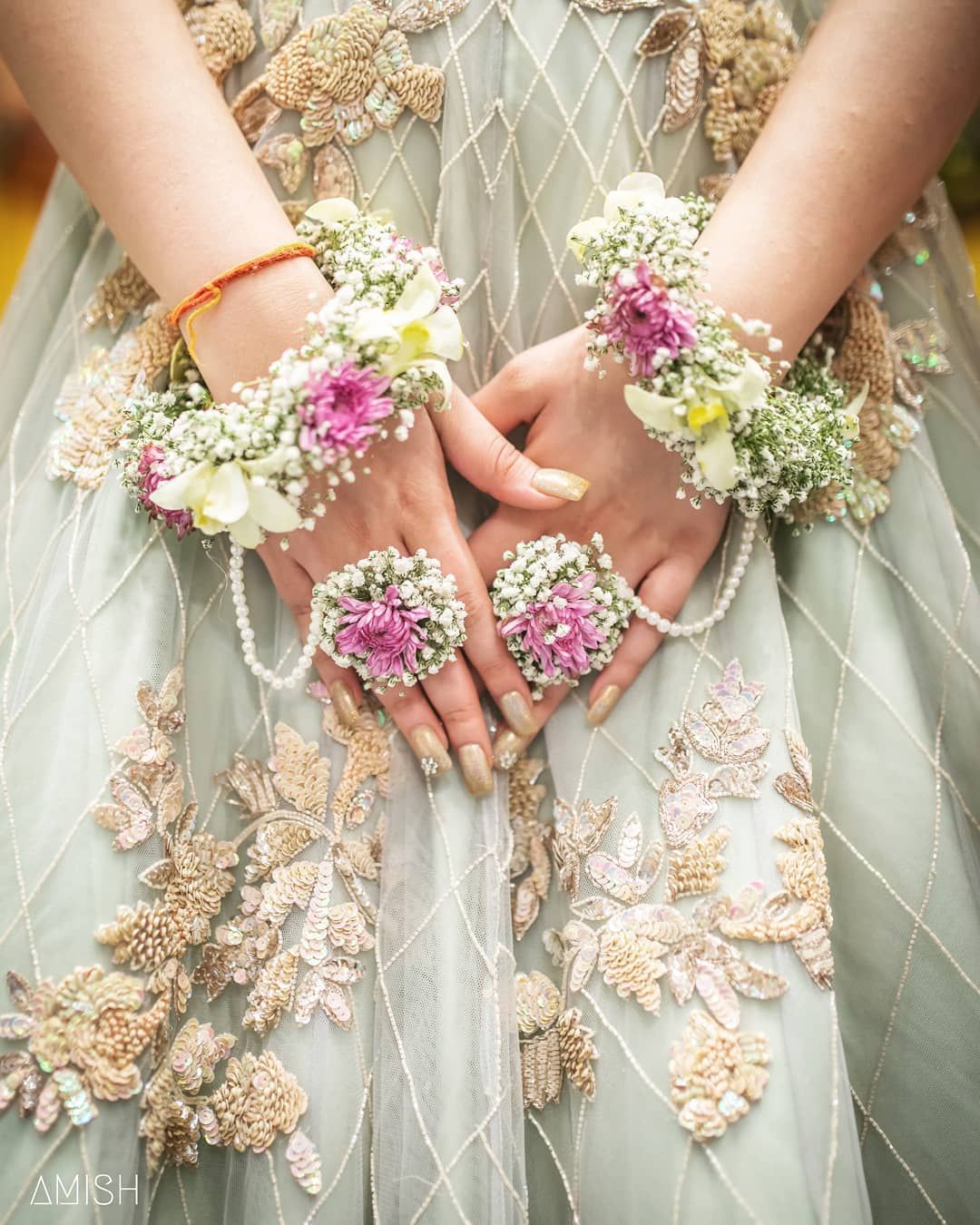 Image via Amish Photography★ 5 ; Floral Jewellery: Florenzaa
Such a pretty one this is, and we love how it pops against the lehenga. 
So, what do you think? Will you add baby's breath to your haathphools? Let us know in the comments!