The Most Unique & Premium Honeymoon Locations & Experiences!
BY Sakshi | 04 Oct, 2019 | 53116 views | 5 min read
Let us warn you in advance- before you start scrolling and scanning below, we should tell you that this post will hit you with a whole lot of wanderlust! Just some of the prettiest resorts and hotels from across the world and some unique experiences which you can consider for a honeymoon that you will never, ever be able to forget!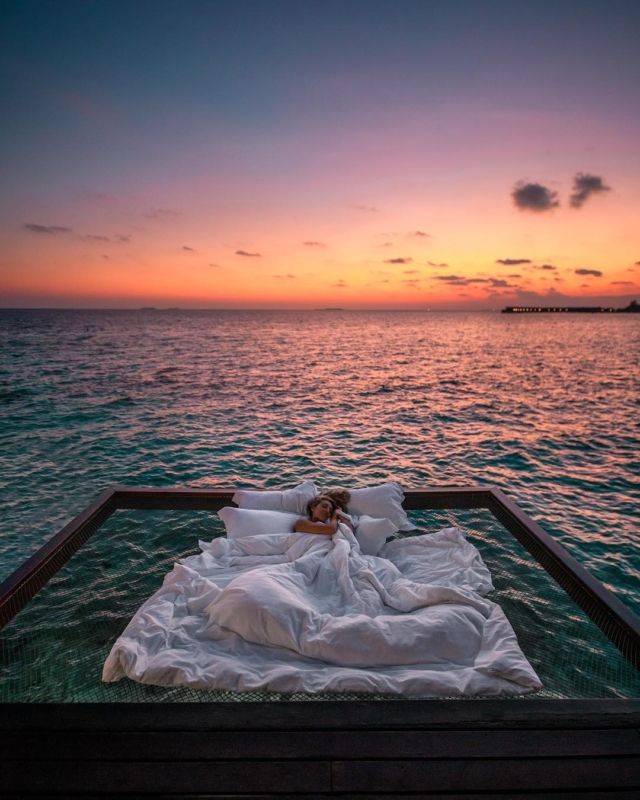 Image via @lyss; Place: @grandparkkodhipparu
So here are some places that we are absolutely lusting after!
Stay in your own private bubble tent on the beach at the Finolhu Maldives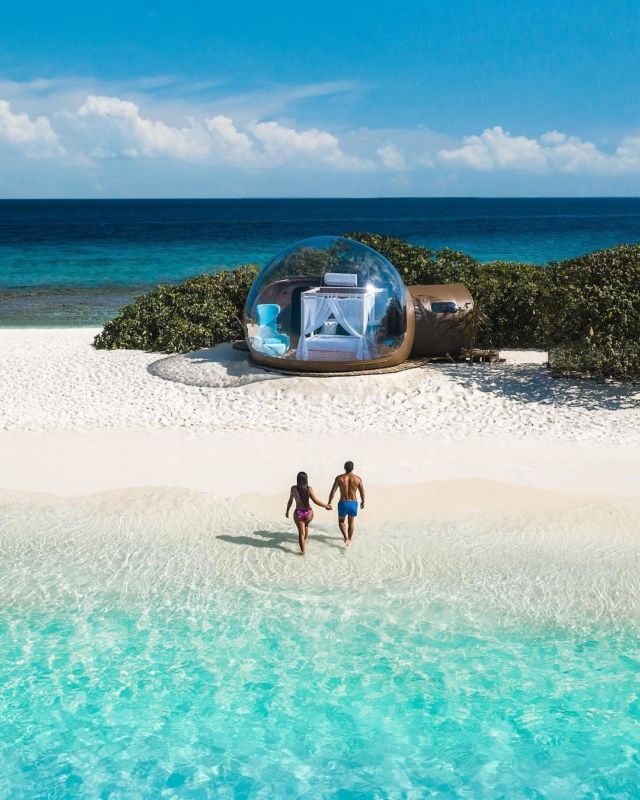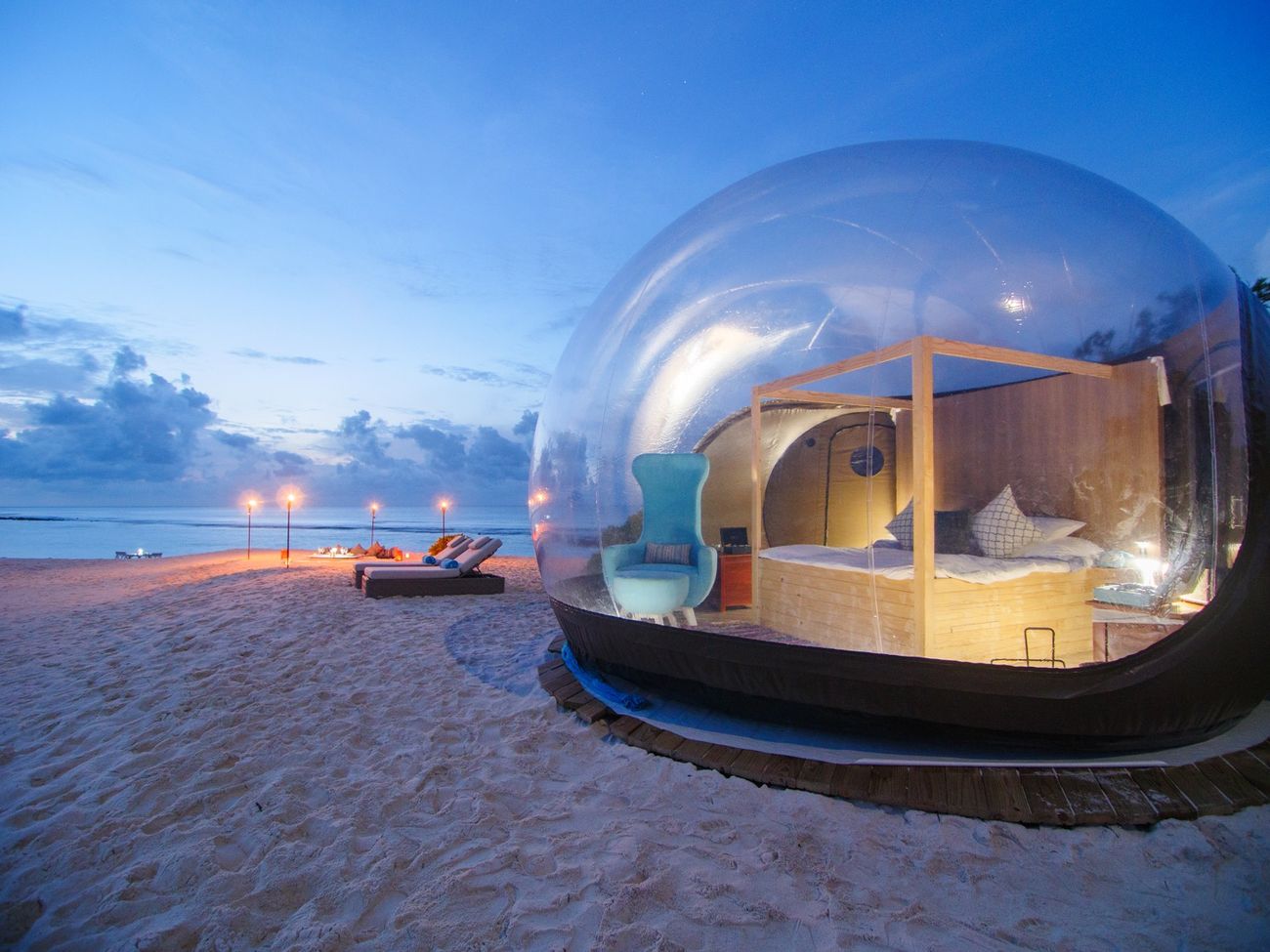 Image via @jeremyaustiin and Who Magazine
Now isn't that something just perfect for a honeymoon- not only is it a once-in-a-lifetime experience, but its just so serene and gorgeous... imagine spending your time watching sunsets and sleeping under the stars in your own cozy bubble tent which gives you all the privacy you want! Plus it comes with a private beach bbq and breakfast on the beach!
Find out more here.
Stay in an open treehouse at the Ivory Lodge Lion Sands, South Africa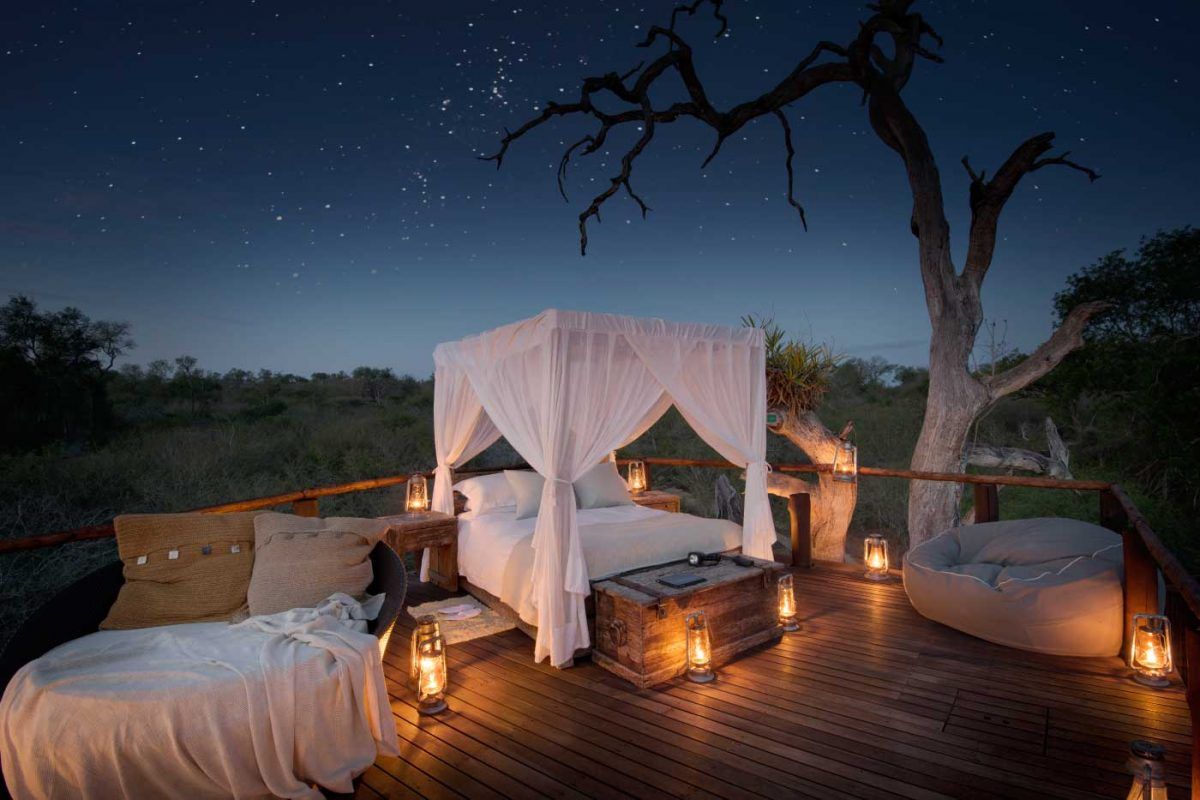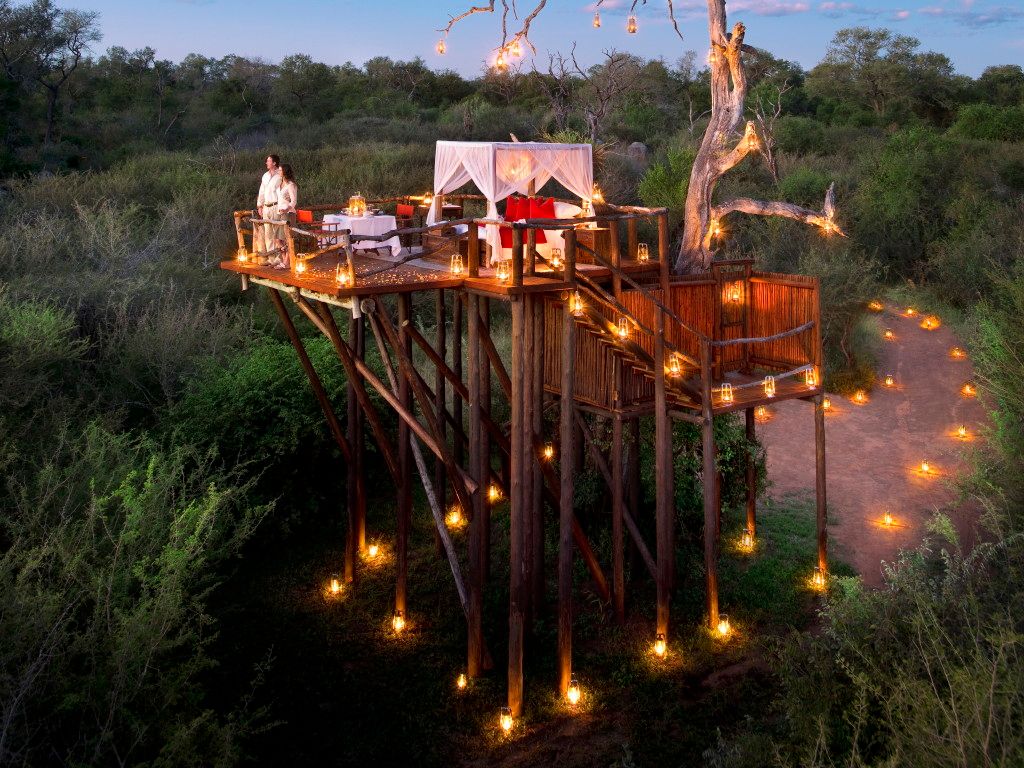 Images via Pinterest
This award-winning Game Reserve stretches for miles along the perennial Sabie River which forms its natural boundary with the Kruger National Park. This one is perfect for a once in a lifetime romantic experience with the open treehouse which is done up beautifully and gives you a view of the vast expanse of the Kruger National Park- unleash your wild side in the wild!
Enjoy privacy like never before at your own villa island at North Island, Seychelles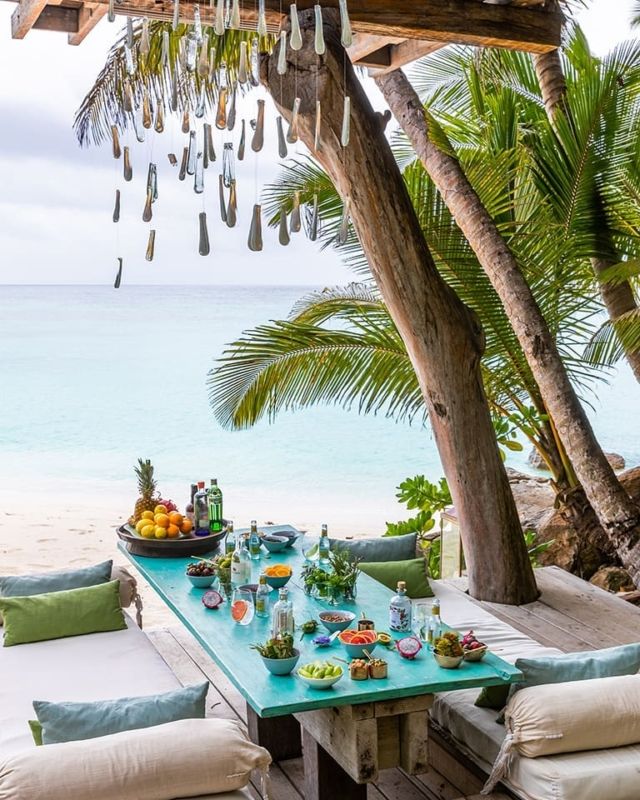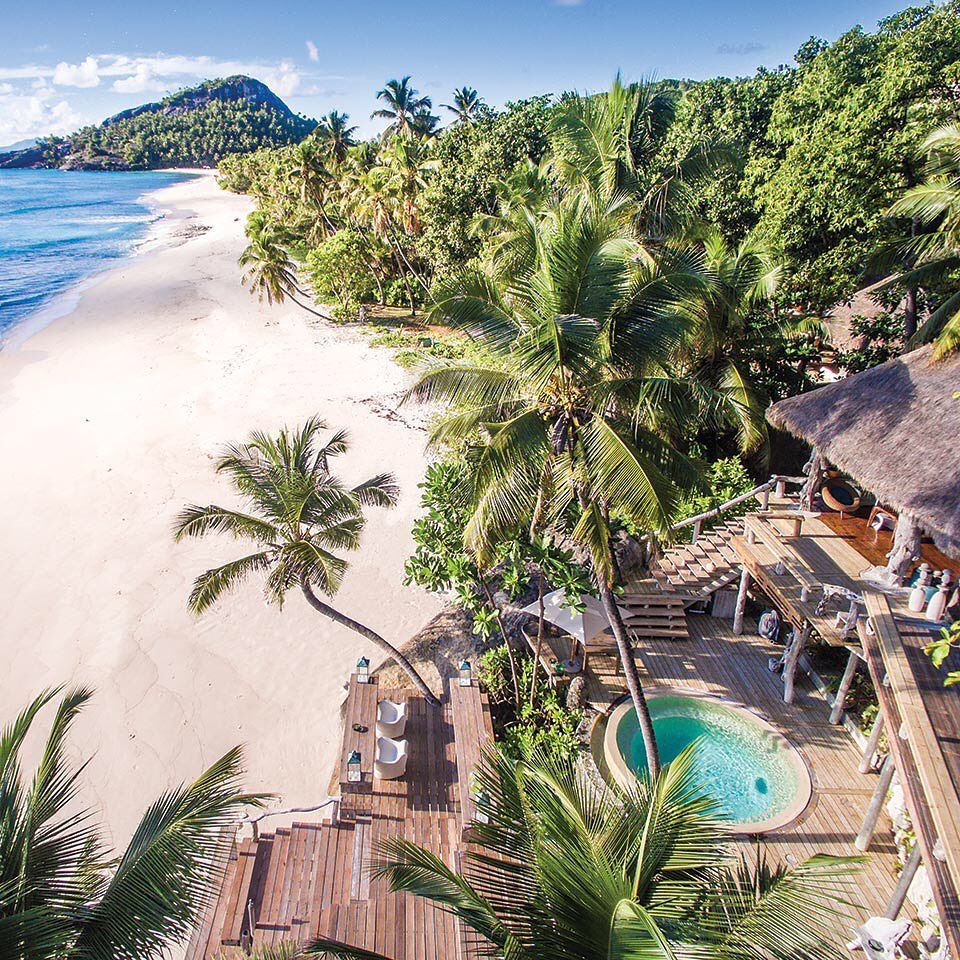 Image via @dynamicgrouptravel and @worldconcierge
There is a reason why Will and Kate came here for their honeymoon! If you're looking for ultimate privacy, this one is amazing. There are only 11 villas on the island, each of which a whopping 5,000 square feet! The villas come complete with a plunge pool, dining pavilion, outdoor deck, and buggy to explore the island. Plus there are 20 different dive sites around for the water babies to explore!
Get unparalleled views of the Eiffel Tower at the Shangri-La Hotel, Paris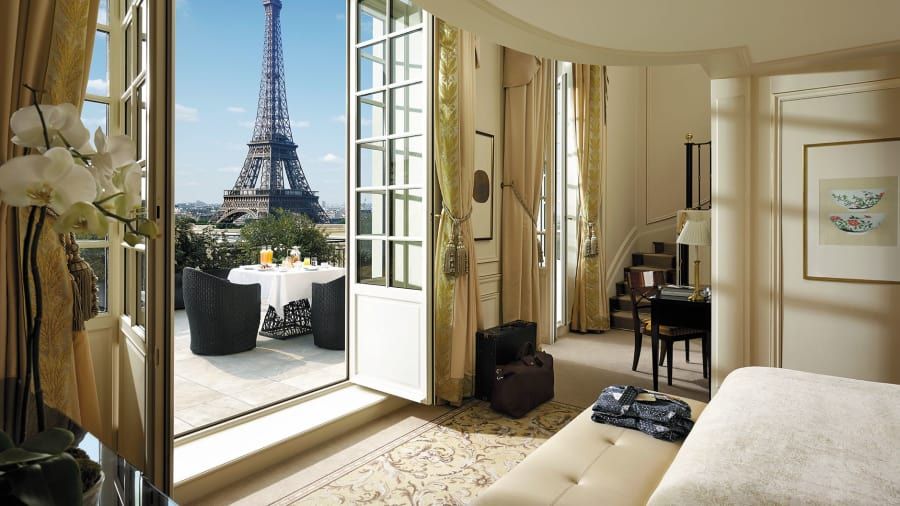 What better way to have a romantic Parisian honeymoon than to wake up to a clear view of the Eiffel Tower? This one has an unobstructed view of the Eiffel Tower directly across the river -- it feels unrealistically close and imagine sitting and sipping wine on that balcony! The resort also boasts of impossibly lush landscaped gardens, two Michelin-starred restaurants and 101 opulent, antique-filled rooms!
Take a dip in the 'most photographed' pool in the world at Grace Santorini in Greece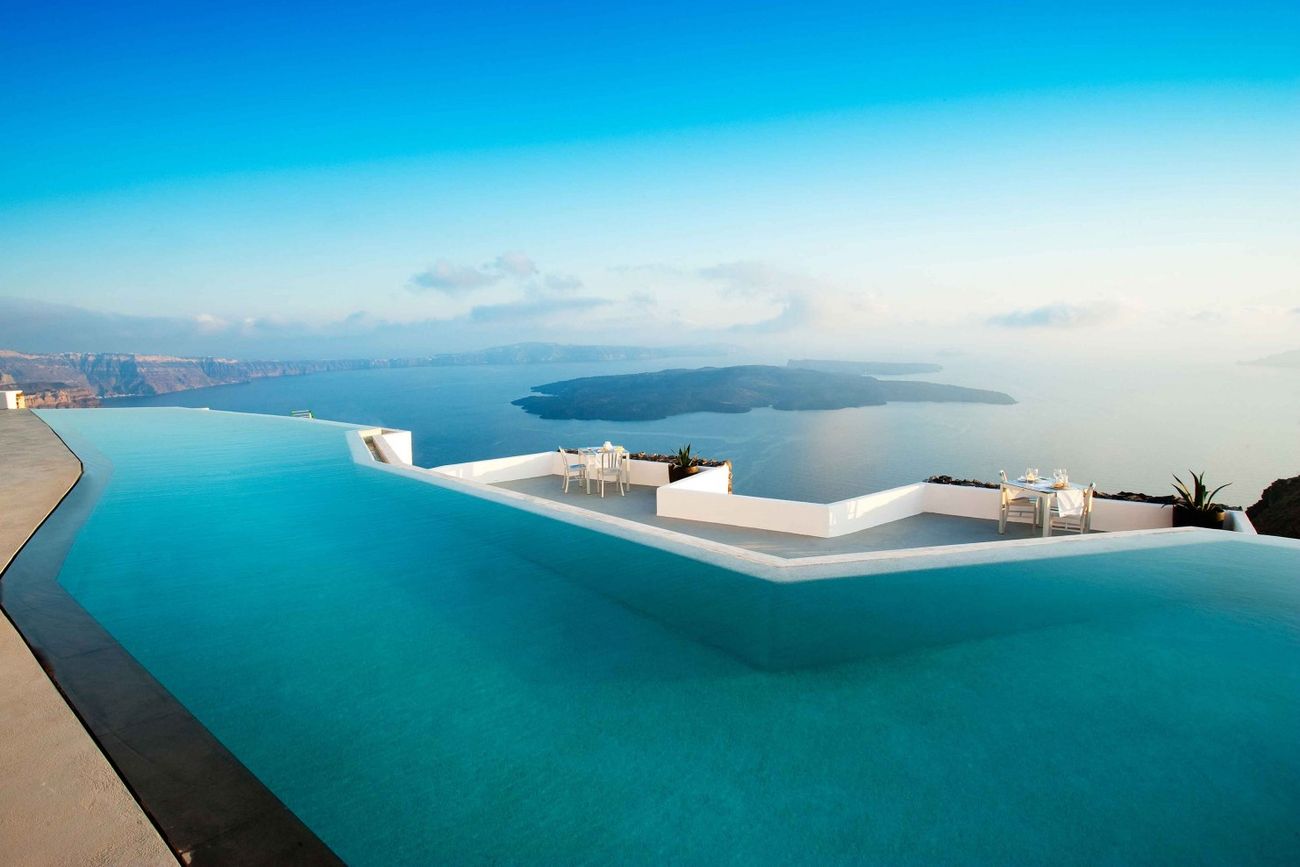 This you see above is not just truly spectacular, but also happens to be one of the most photographed swimming pools in the world! An exclusive boutique hotel in Santorini, this one is perched 1190 ft above Santorini's world-famous caldera, and comes with a view to die for! 
Stay stylishly on the cliff at Keemala Luxury Resort, Phuket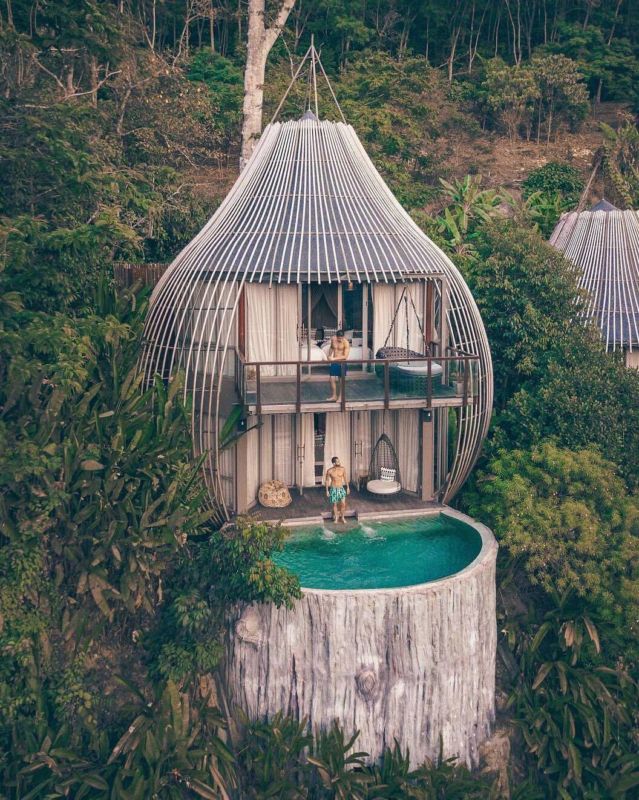 Image via @mgtenazas via @beautifulhotels
Now how gorgeous does that look? Staying in such a rustic lodge at the edge of a cliff and that too one which has a pool- that's what you get here! Shaded by an enchanted canopy of rainforest and connected together by a network of jungle walkways, their villas are complete with a private pool designed for guests wishing to experience a rustic, yet lavish, escape.
Find out more here.
Live on the edge literally at Skylodge Adventure Suites in Peru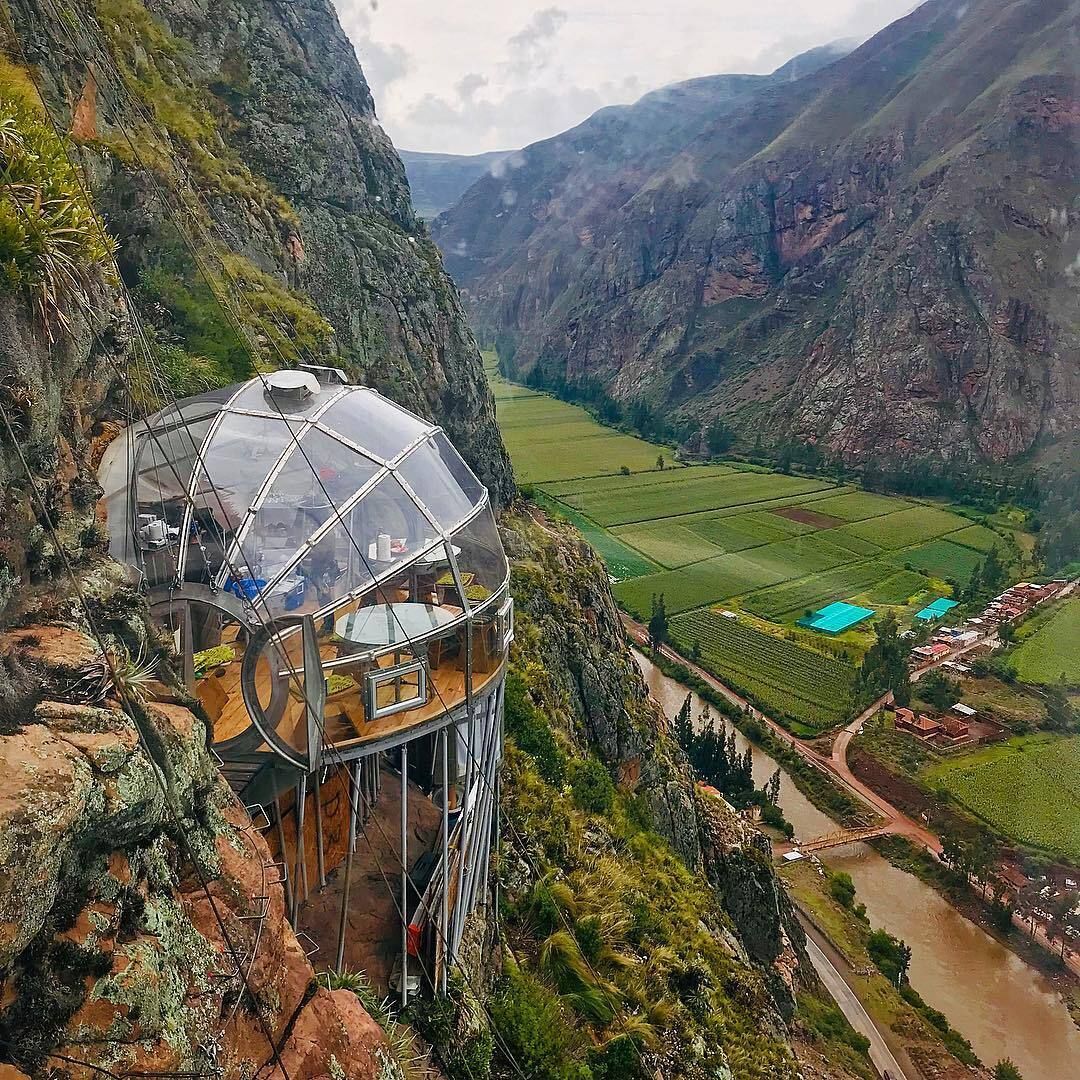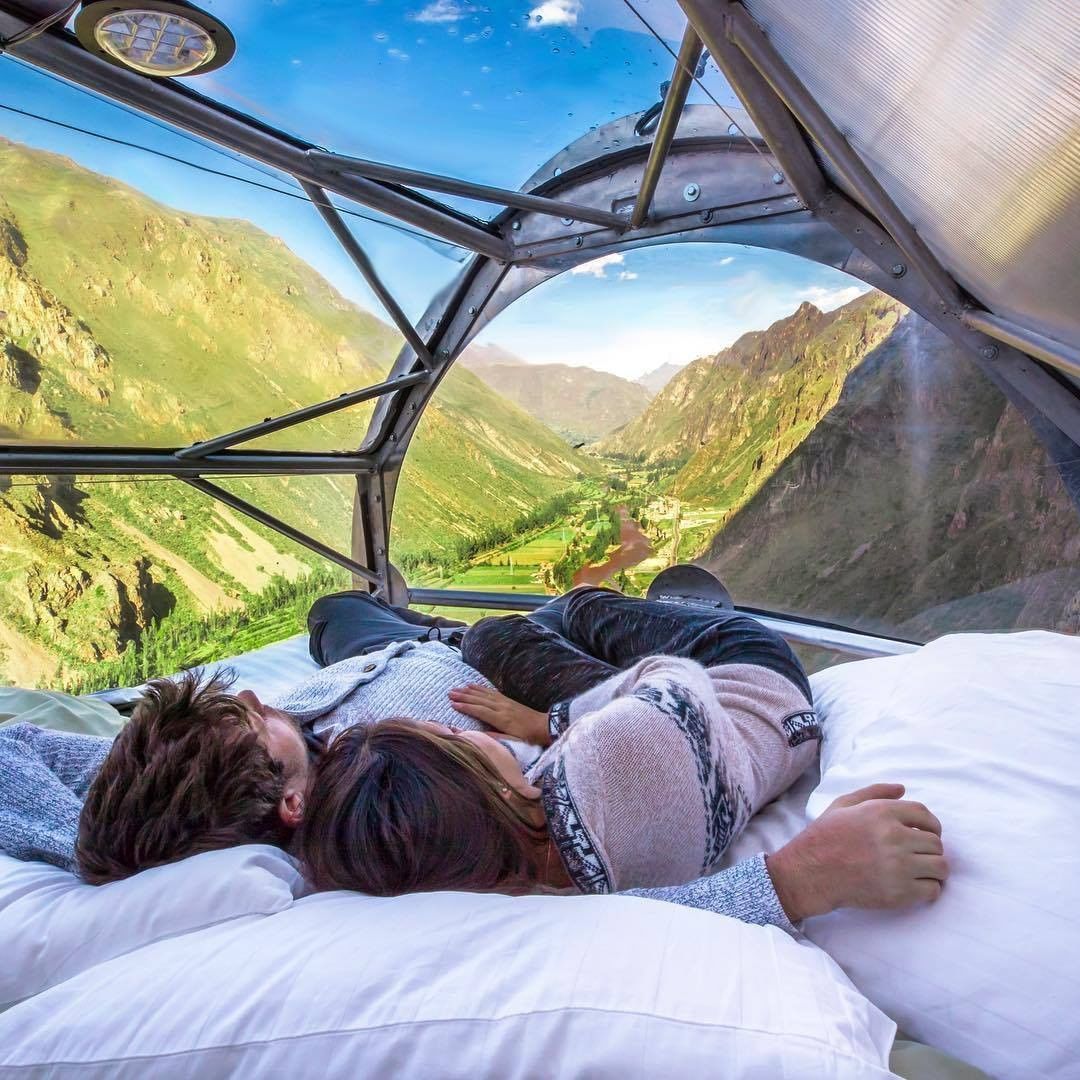 Image via @mottopuck and @ryanclarkdoyle
Imagine having an exciting adventure dipped honeymoon when you're literally hanging on a cliff! Built 1,200 feet above the ground level, Peru's unique sky lodge is an experience you'll never forget. If you're looking for an unusual honeymoon, then this might just be it! Plus, it comes with a lot more amenities than you would imagine!
Stay in the most amazing water villa at Soneva Jani, Maldives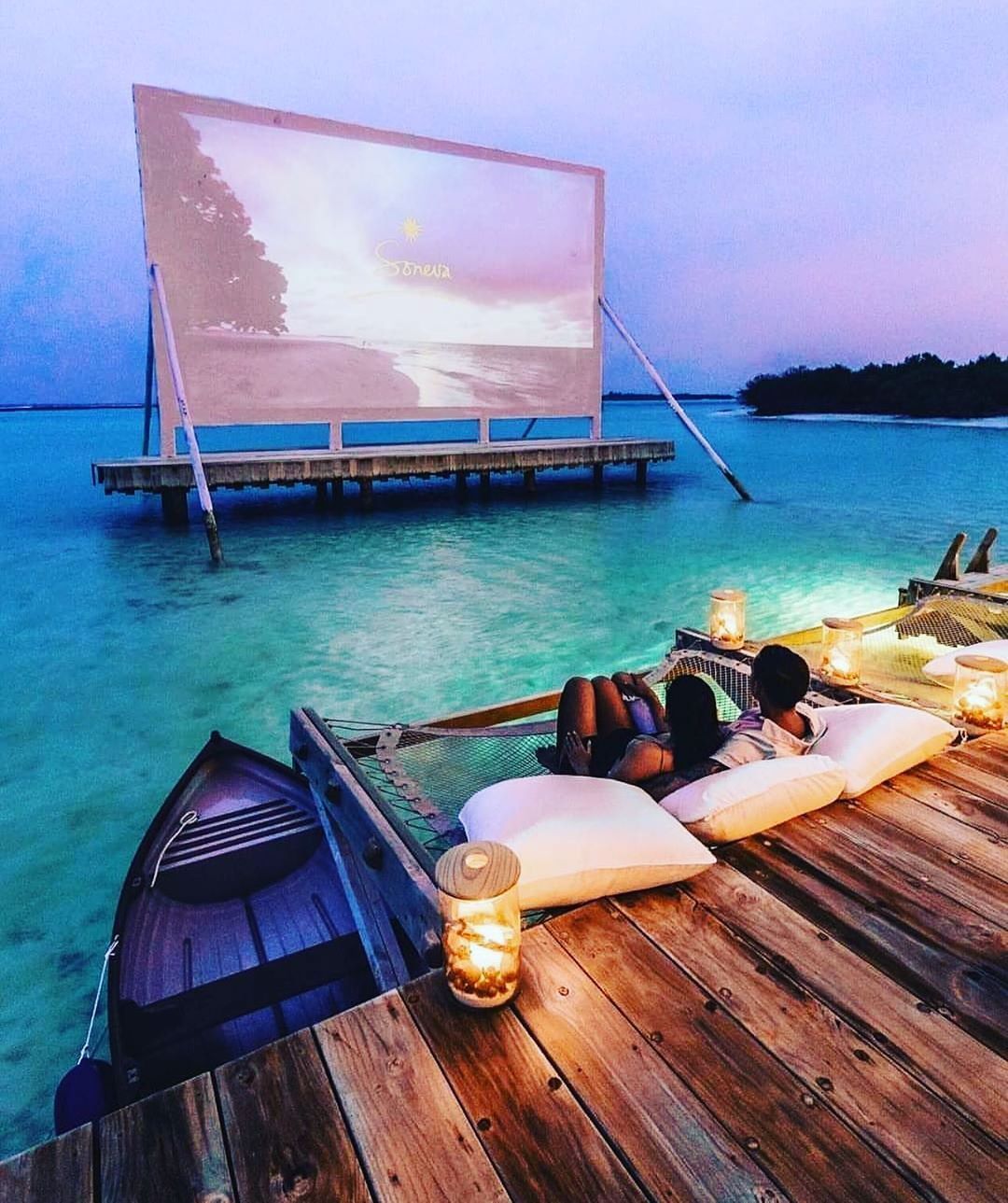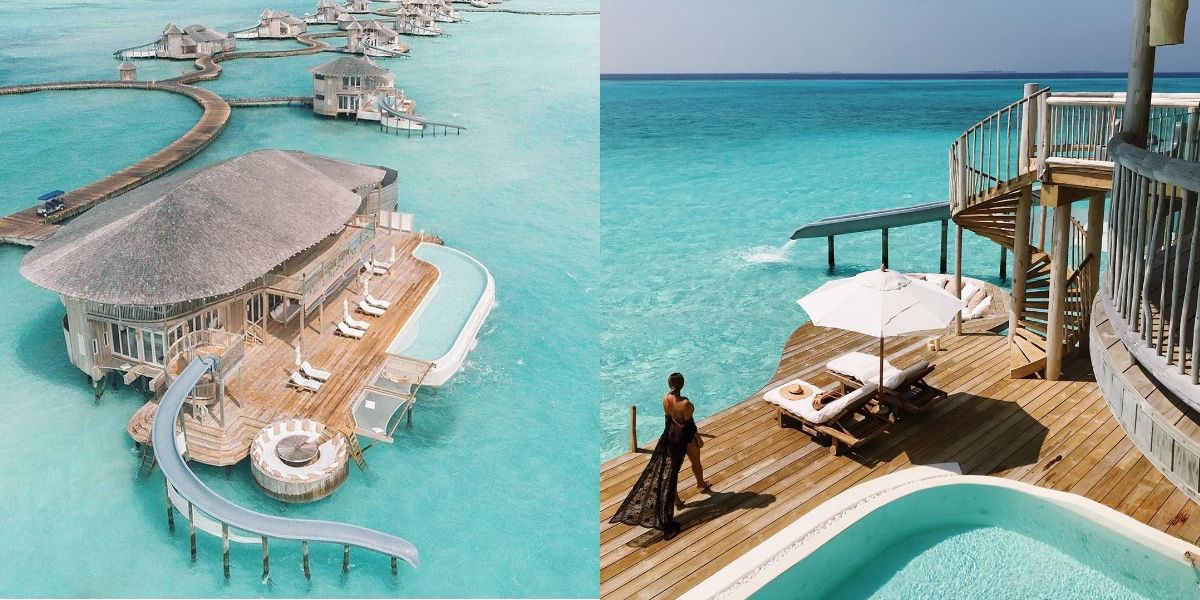 Images via @discoversoneva, @maldivesmania and @piyane 
Soneva Jani boasts of the best water villa in the world, one which comes with its own water slide! Plus, there are more perks like having your butler arrange a sunrise breakfast on a secluded stretch of sand or plan a "castaway" outing, which basically means you will be dropped somewhere on a teeny tiny island with lounge chairs, a picnic lunch, and snorkel gear! Plus the rooms come with a retractable roof, right over your bed!
Stay in an exclusive castle on an island at Waterford Castle & Golf Retreat, Ireland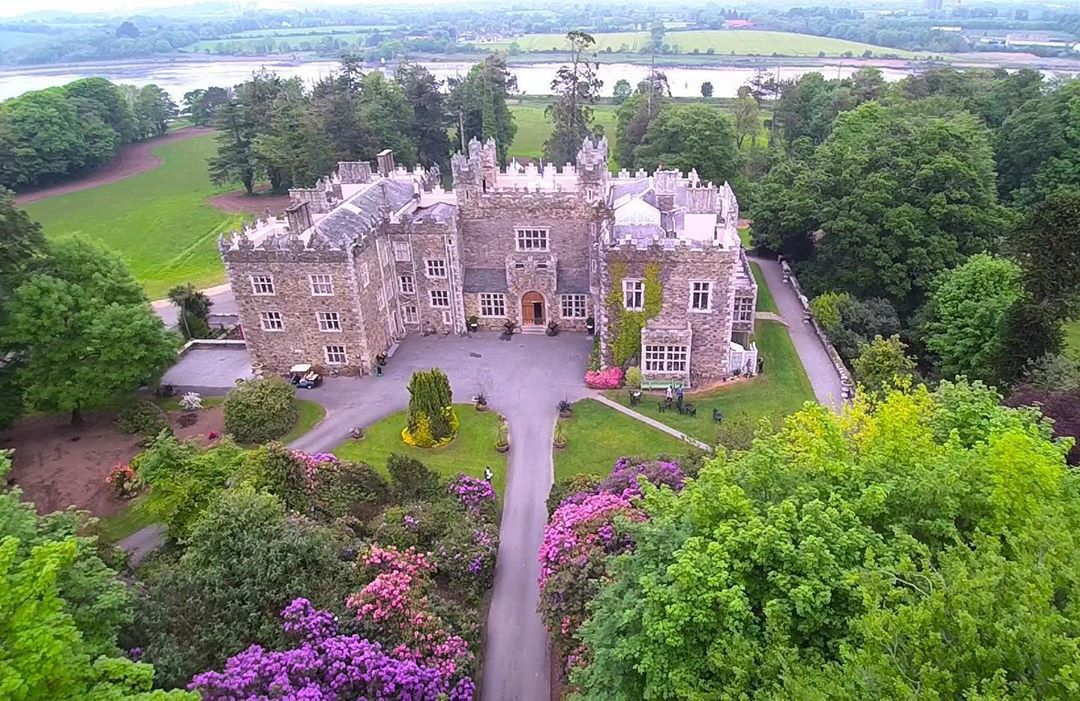 Ever fancied staying in a castle on an island? Waterford Castle is a complete regal retreat complete with afternoon tea! Getting here is only accessible by ferry, and it is as exclusive as it gets! Offering the best of 16th century historical experience, Irish luxury, and hospitality – this is one nostalgic European experience no couple should ever miss, plus it is the only Golf retreat in Ireland!And it also houses a Michelin Guide Restaurant called the Castle's Munster Room and the Fitzgerald Bar that has some of the finest Irish whiskey collection. Sounds amazing, doesn't it?
Experience luxury like never before and a 'floating' pool at the Villa d'Este in Lake Como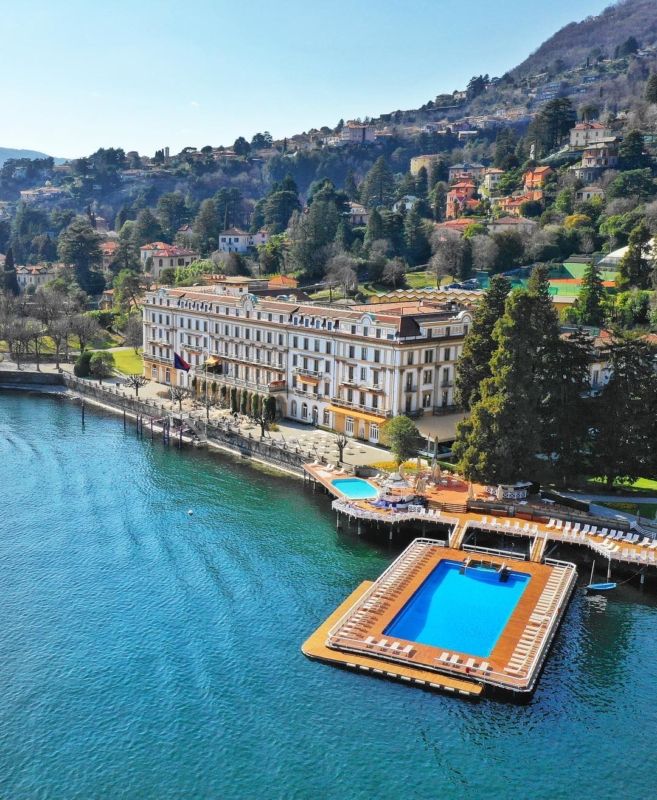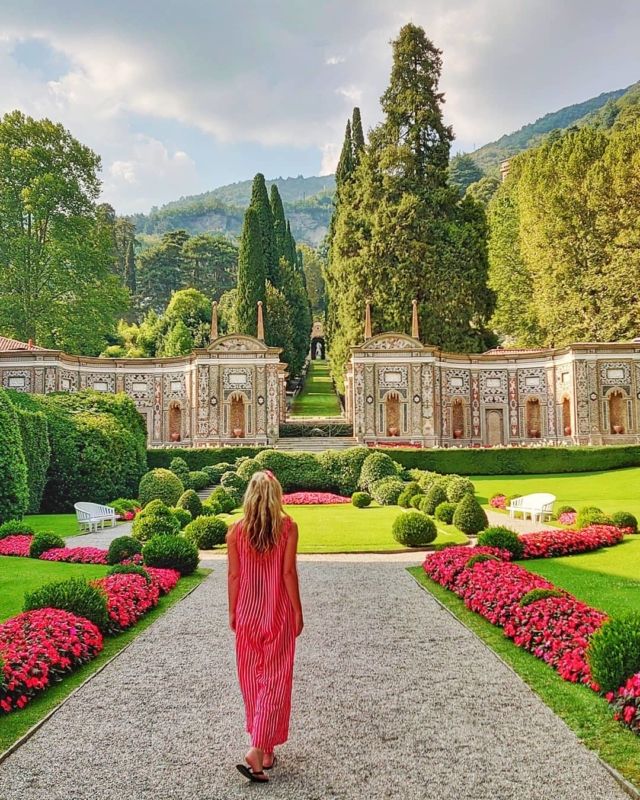 Images via katerinakatopis and theestablishingshot
Doesn't get classier than this one! Located on the shores of Lake Como in Cernobbio, Italy, Villa d'Este dates back to the 19th century. Founded in 1873, Villa d'Este has 152 rooms "furnished with antique furniture in the Renaissance style." If you're a fan of that era and are looking for an amazing relaxed honeymoon, then give this one a go!
Sit back and relax at The Source at Sula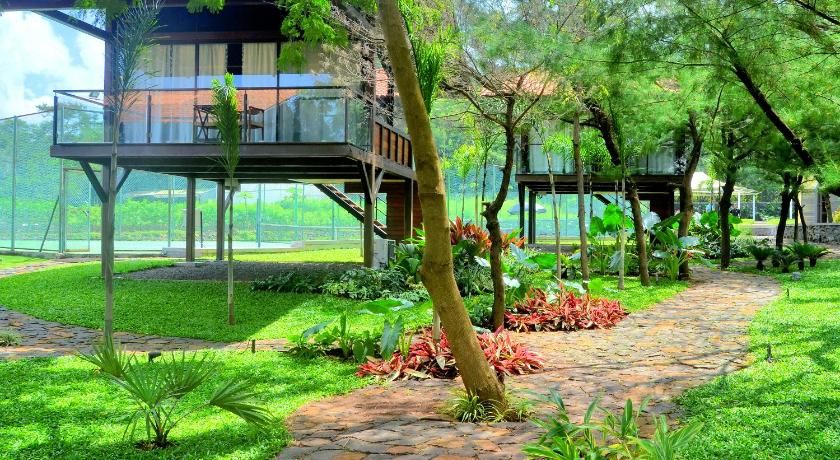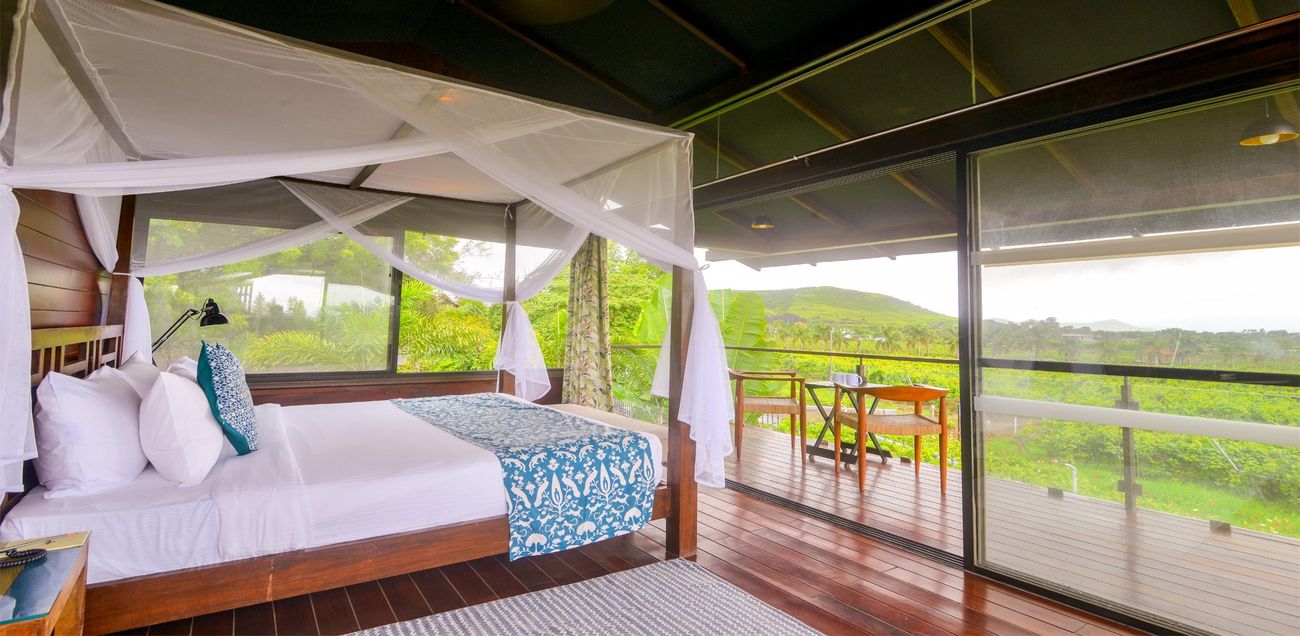 The Source at Sula- this one is a gorgeous new landmark in the heart of India's wine region! Imagine staying in one of these rooms- which has  unbeatable views of the scenic Sula estate vineyards and the pretty hills in the background- if you're looking for a romantic setting in India, then this one has all the feels!
ALSO READ: 10 Of The Prettiest Honeymoon Hotels We Found On Instagram! *Including An Indian One!