The Newest Ways To Make Your Dramatic Bridal Entry in 2019!
BY Sakshi | 28 Dec, 2018 | 3258 views | 3 min read
If you looove drama (and don't mind having the limelight on yourself!), then making a dramatic, drastic bridal entry is the way to go! Yup, brides have really upped their game, and here are some fresh new ideas to make your bridal entry that won't just turn heads, but get etched in every guest's mind too! So go ahead and pick one that rocks your boat!
Driving in solo!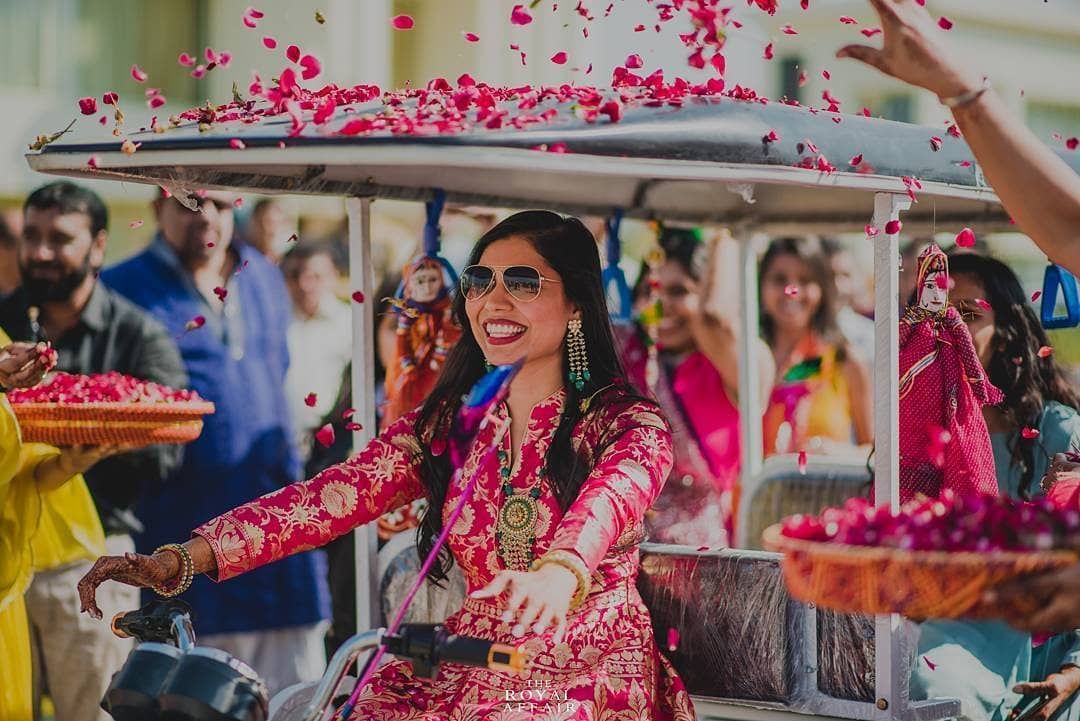 Image via The Royal Affair★ 5
We love this idea- and no matter what it is- a bike, a car, an ATV or a golf cart.. it's definitely something modern brides should consider!
Walking in solo!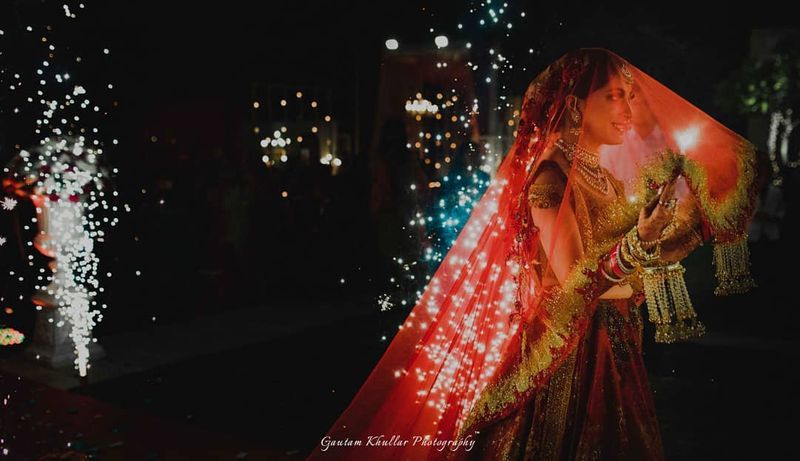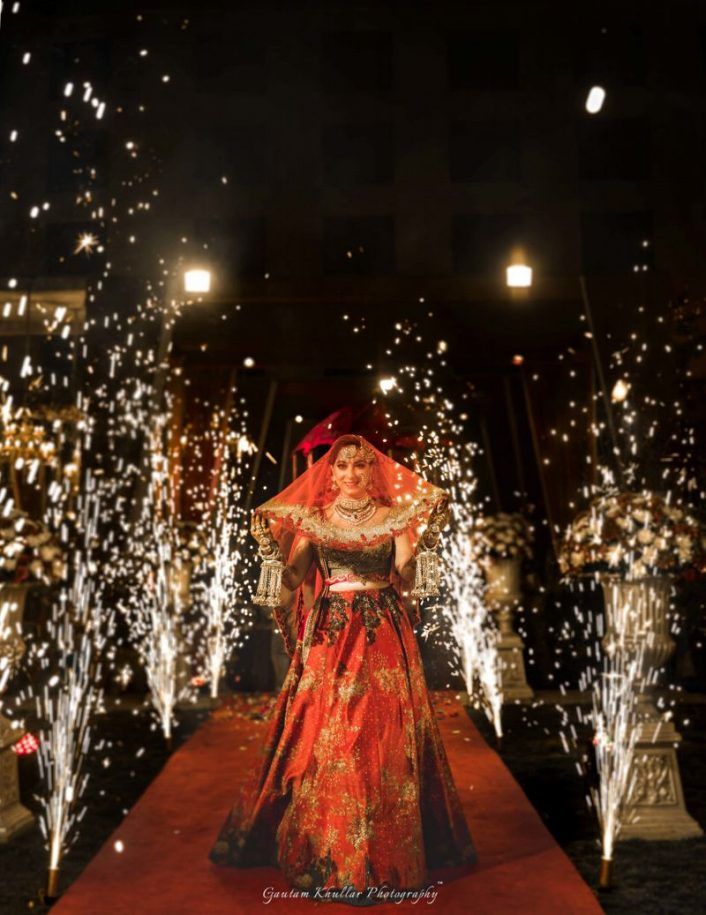 Image via Gautam Khullar Photography★ 4.8
This made for one pretty bridal entry, and if you don't mind having all the eyes on you, is a perfect new age way to make your bridal entry!
Entering with your own Bridal Baraat!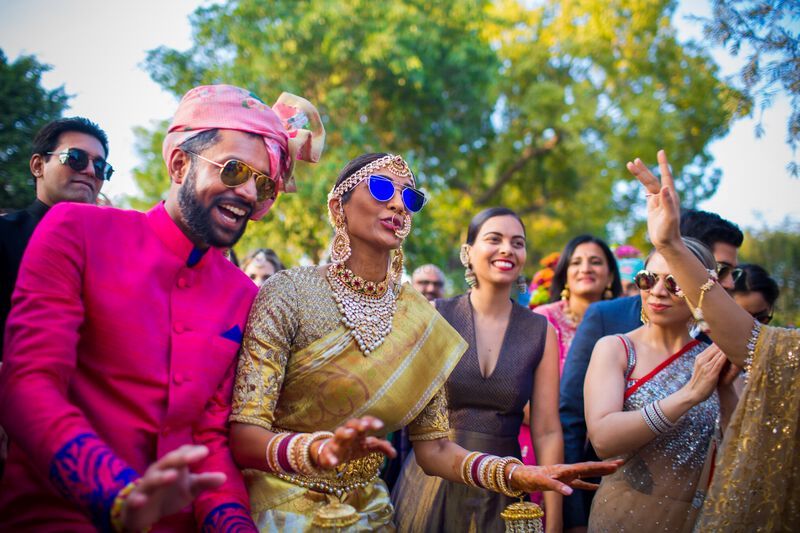 Image via Atul Pratap Chauhan★ 5
This bridal entry has a lot of swag, and when it's 2019, why not?
Entering with your beloved pooch!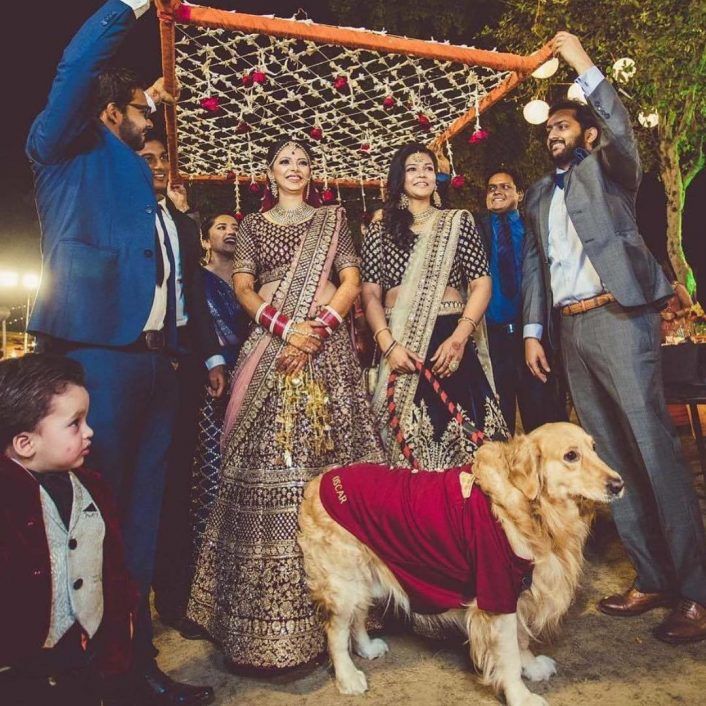 Image via Design Aqua★ 5
So pretty and unique! Love how this one put a smile on our face!
In a gigantic flowering lotus!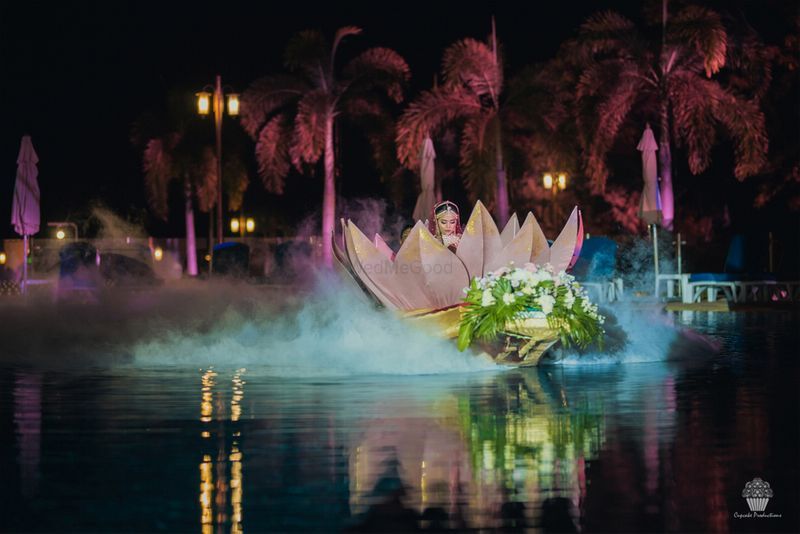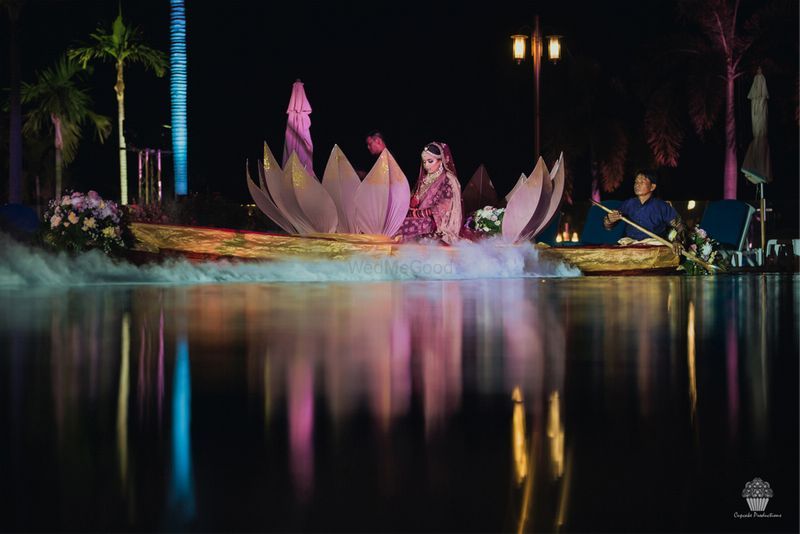 Image via F5 Weddings
Now that's one dramatic entry isn't it? The lotus opens up with the bride inside it! Full marks for drama!
Dancing and entering while everyone holds up smoke sticks!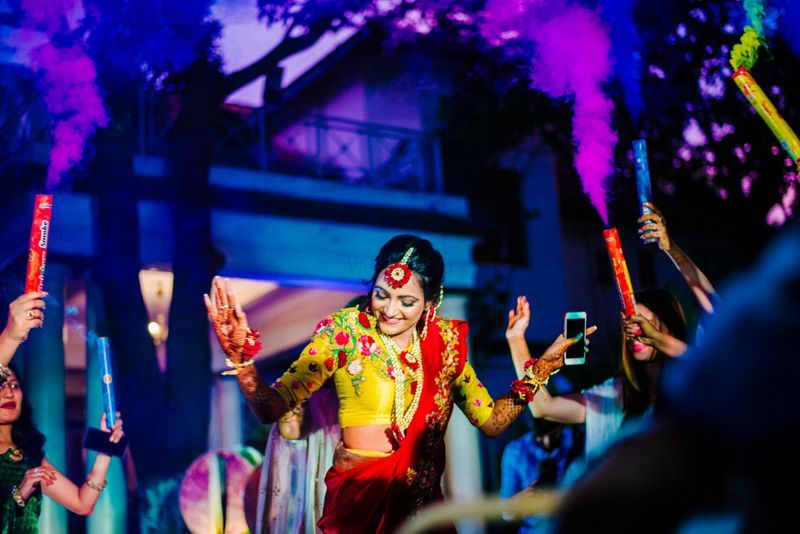 Image via WhatKnot Photography★ 4.8
Sparklers, smoke sticks- everything looks amazing and adds that extra bit of drama!
In a regal Palki!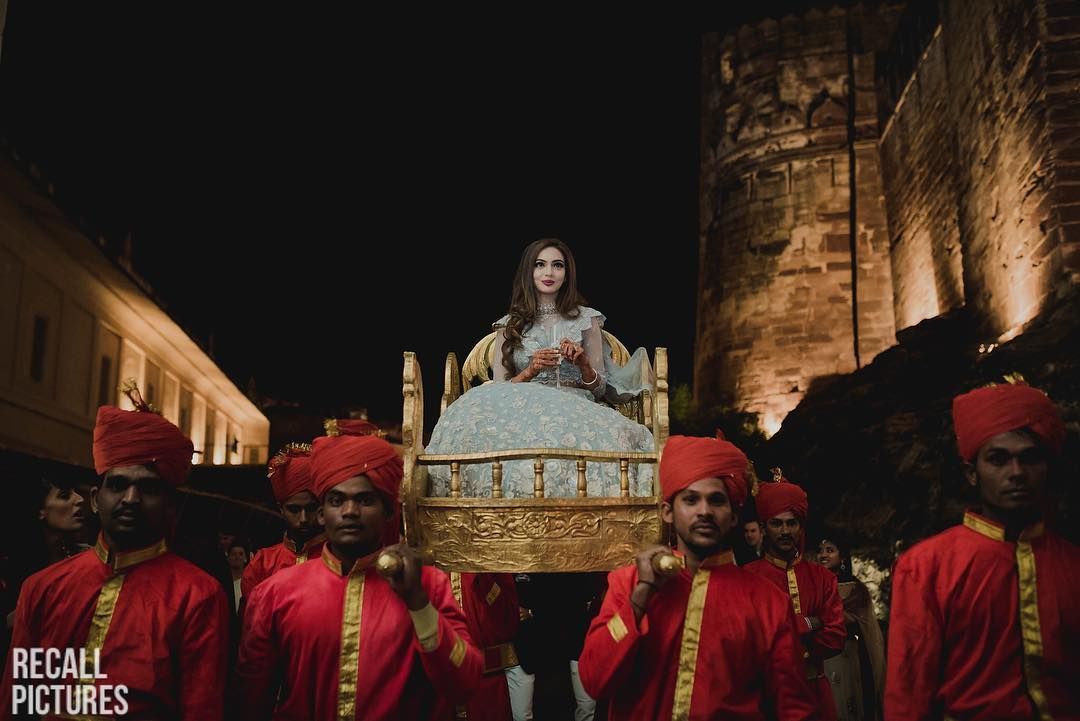 Image via Recall Pictures★ 5
This one is great for brides having a fort or palace wedding, as it totally goes with the feel and theme!
Or a pretty floral one!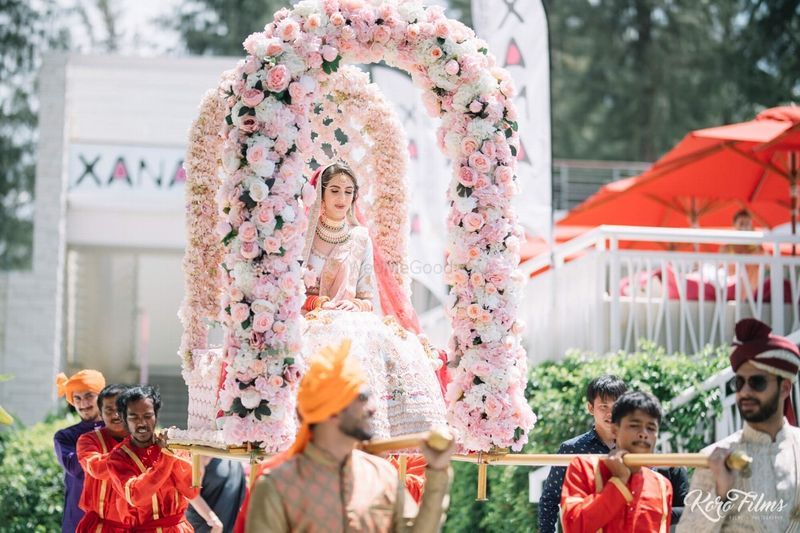 Image via Aditya and Mohit (A Unit of Dalmia Fashions)★ 4.5 Aditya and Mohit (A Unit of Dalmia Fashions)★ 4.5
How pretty is that floral Palki? And goes with the whole pastel theme too!
Or jazzing it up a little!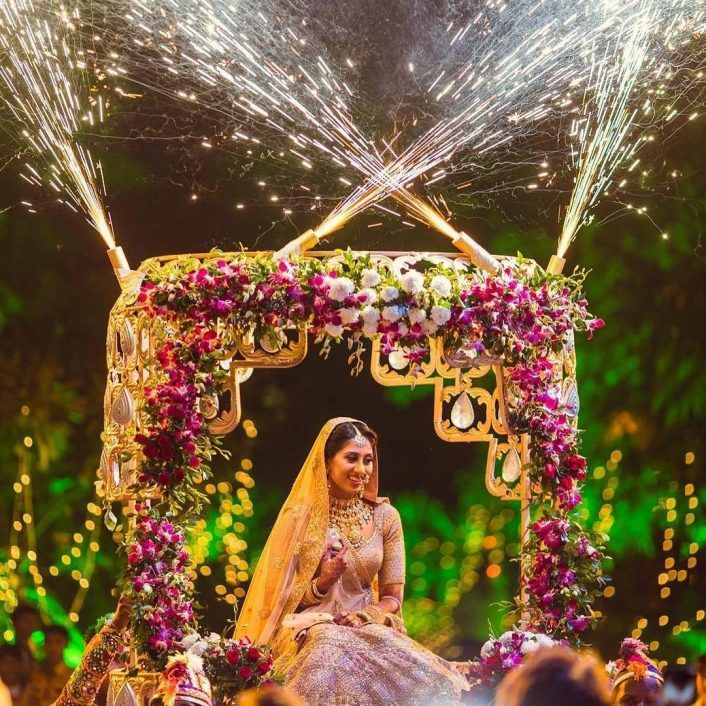 Image via Dream Diaries Photography★ 5
Now if that doesn't have drama, we don't know what does!
Entering on a pretty boat!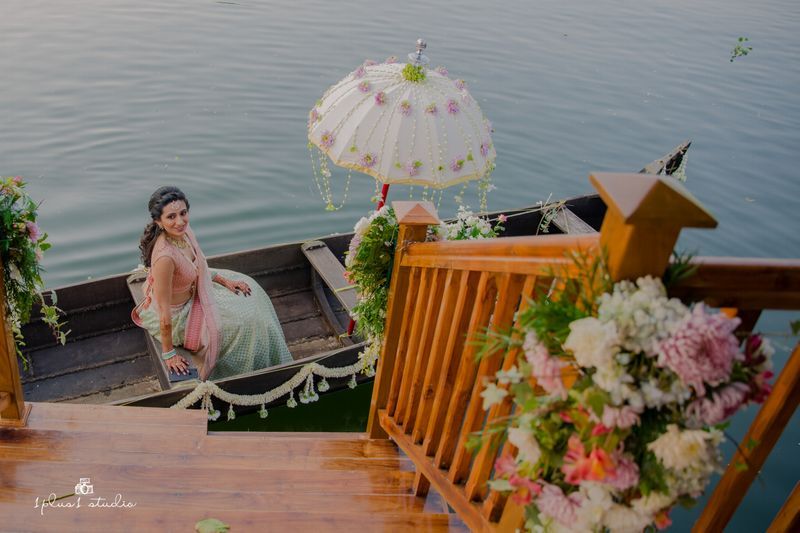 Image via 1plus1 Studio★ 5
Another one thats simple, but high on the drama factor!
Or a bigger boat!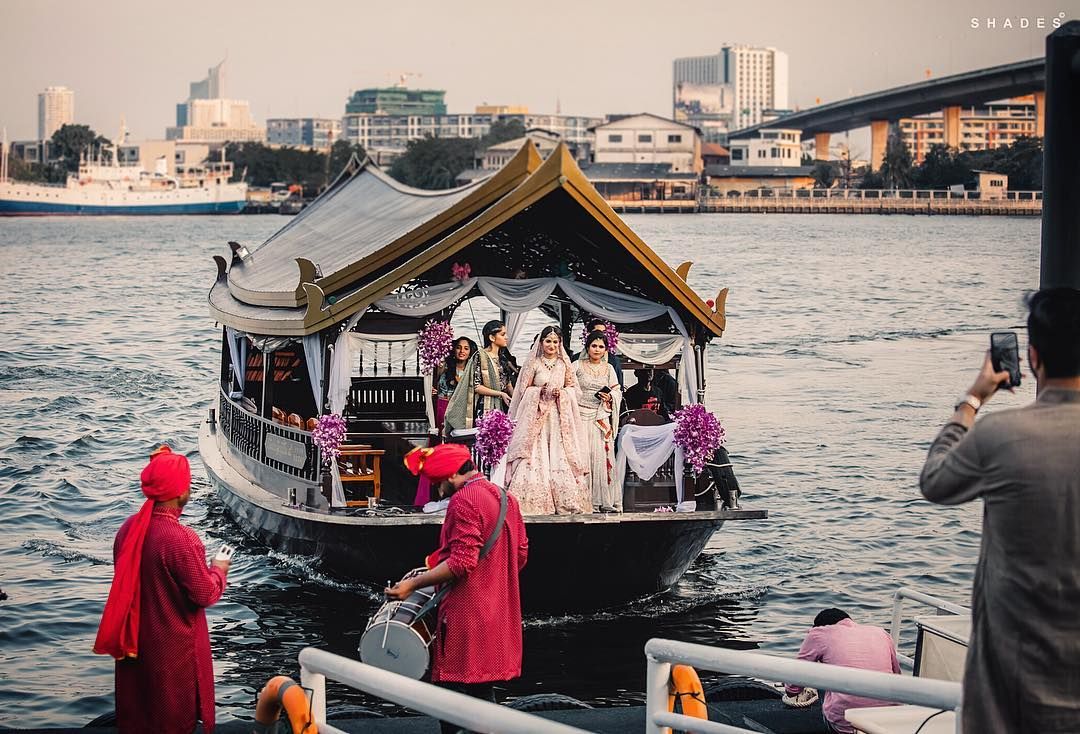 Image via Shades Photography★ 4.6
A houseboat looks amazing too- plus you can party on it with your girls all you want before you enter!
On a bike with your dad!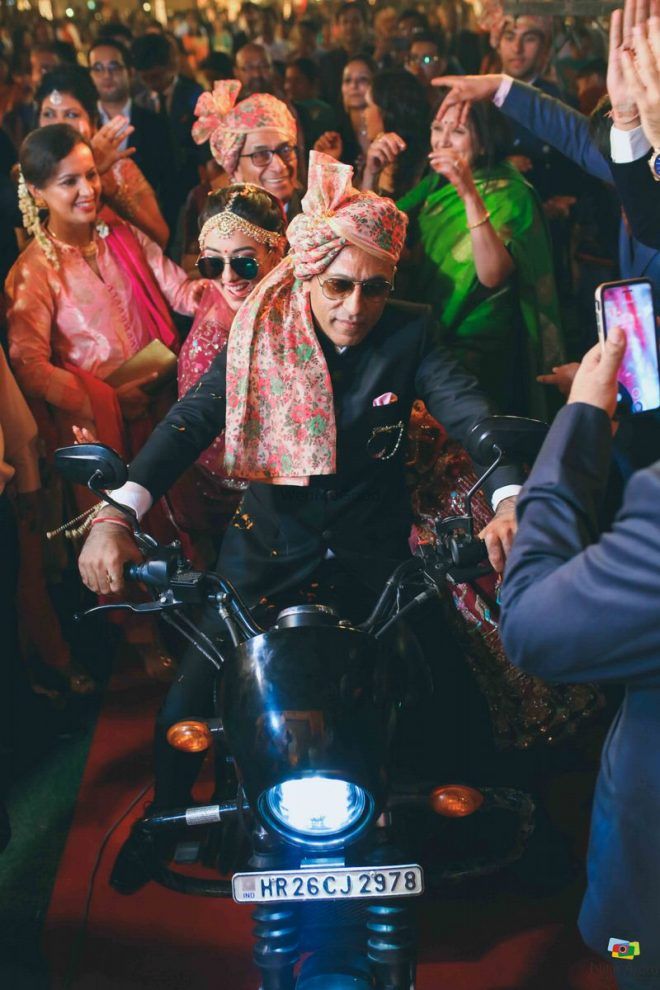 Image via Nitin Arora Photography★ 4.9
So bada** and so much fun! We've seen brides enter on bikes with their grooms or brothers, but this one is super cute!
Or your dad driving you in a vintage car!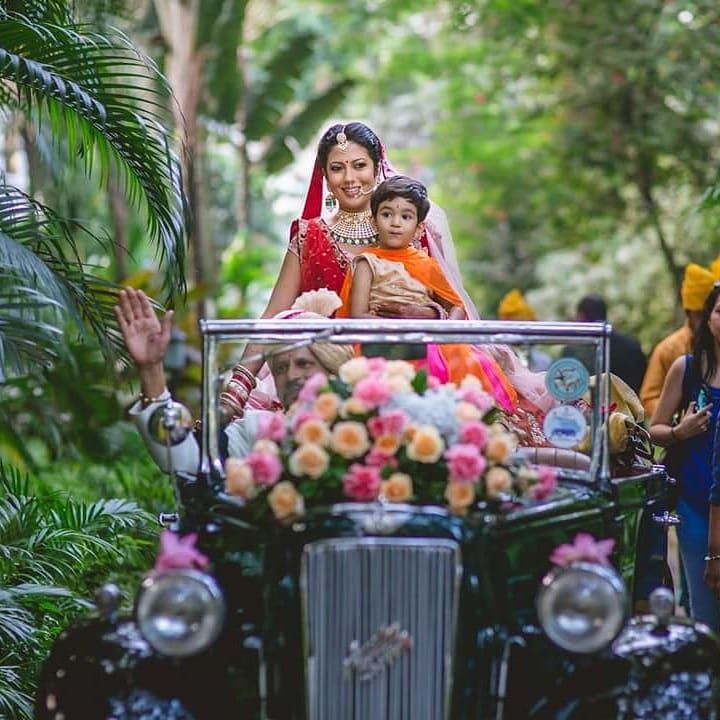 Image via Pixelstory.in★ 5
This is so sweet too! Just like a groom's entry- we love it!
Or driven in on a rickshaw by your brothers!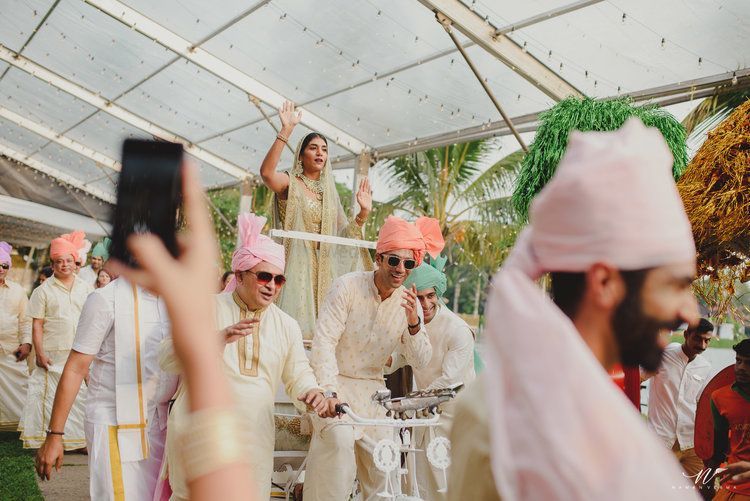 Image via Neeraj & Maya (Kerala)
This is another entry we loved, and also how coordinated everyone is- including the rickshaw!
While your sisters hold LED thalis wearing safas!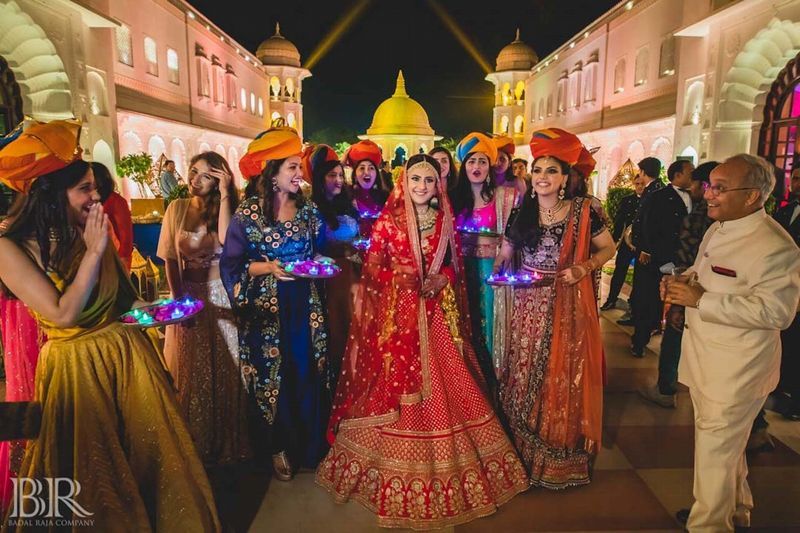 Image via Neha & Eshaan (Jaipur)
Entering with your sisters and bridesmaids is big now, and we love the coolness of this one!
Still a fan of something simpler? Then check out some cool ideas here!