The Prettiest Pastel Colour Combos We Spotted in Lehengas!
BY Sakshi | 26 May, 2018 | 25615 views | 3 min read
There's something about a pastel lehenga- while it may be too dull for some brides, we feel it's got this magical ability to transform any girl to a princess! Yup, pastel lehengas look so dainty and pretty, that we just had to put together some of the most interesting colour combinations we spotted! And not just pinks and peaches, we have a whole lot of other pastel shades that you wouldn't believe went together so beautifully!
Ice Blue X Peach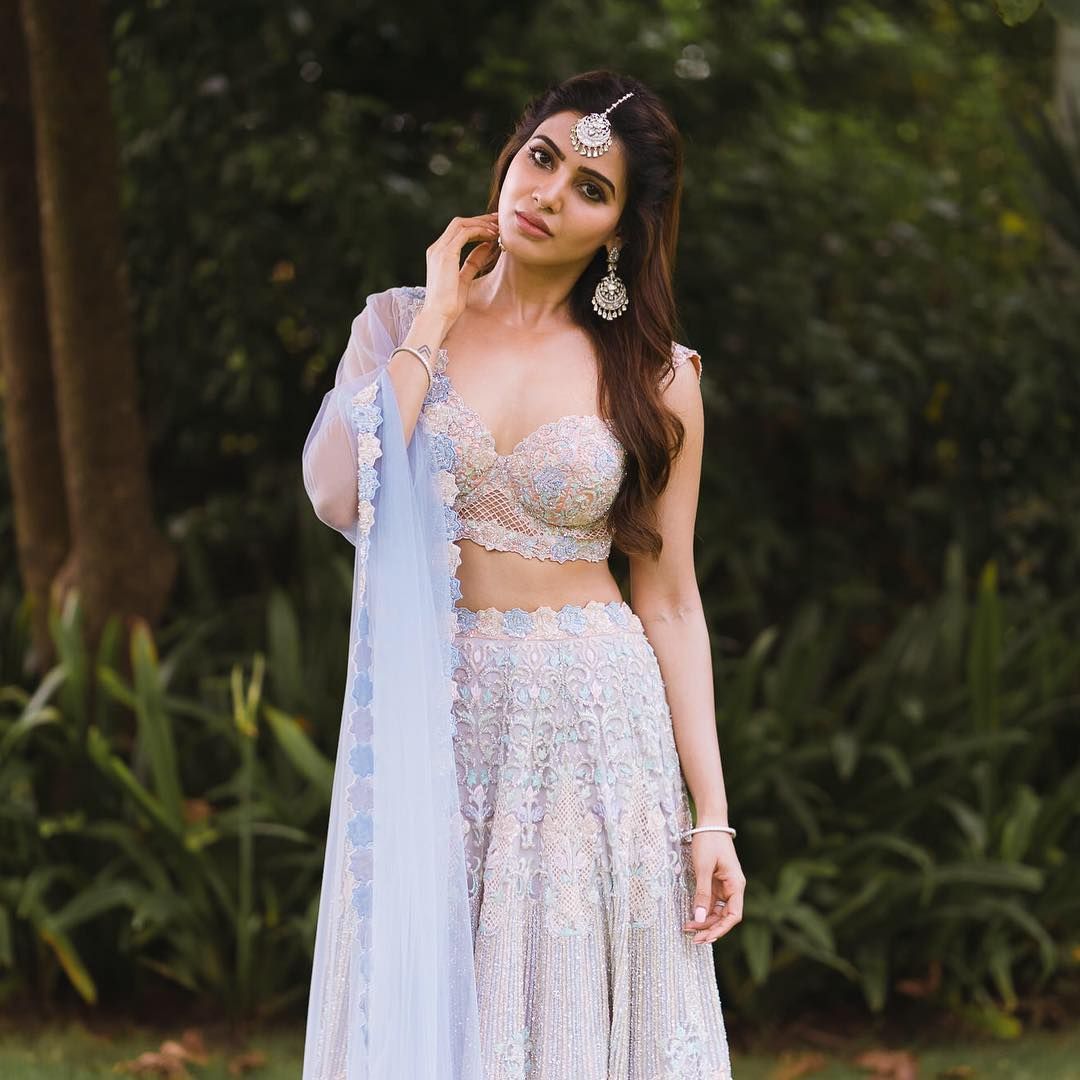 Image and Outfit by Koesch
Now that has to be one of the most stunning pastel lehengas we have ever come across- so fresh, and the peach and ice blue just work beautifully!
Sage Green X Peach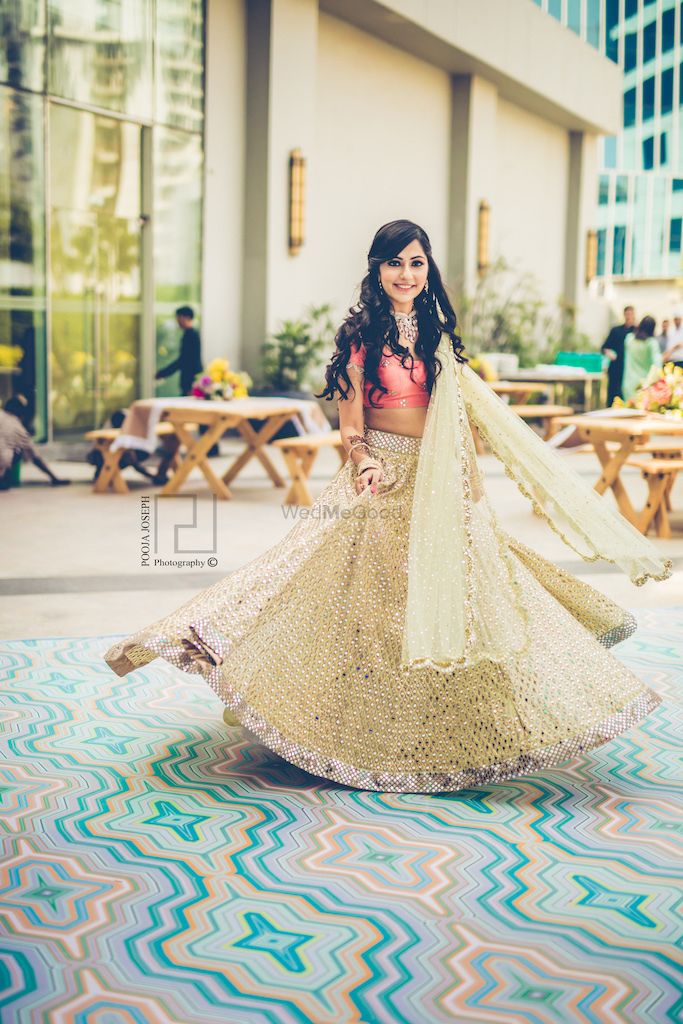 Image via Gauri and Anshuman's Wedding; Outfit by Abhinav Mishra★ 4.9
Now that is one unique combination isn't it? So refreshing for 2018!
Light Pink X Lilac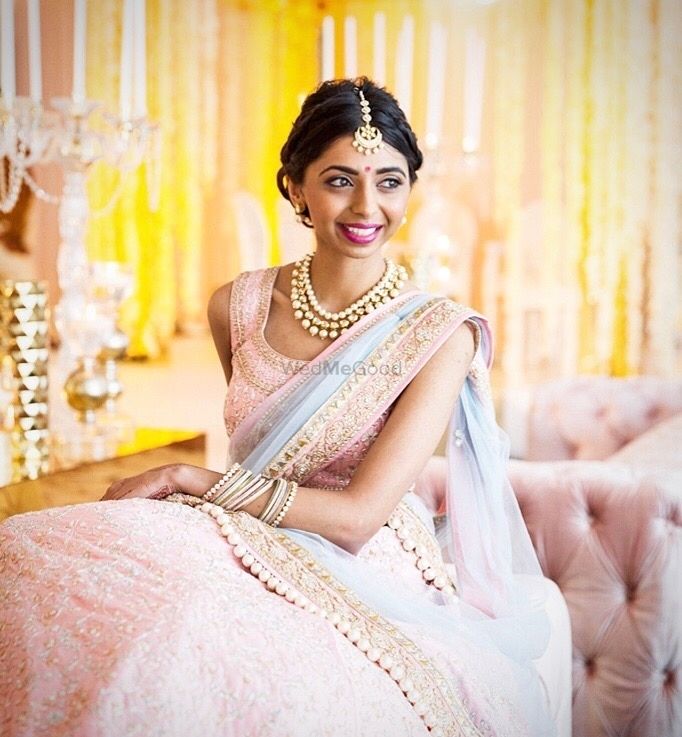 Outfit by  Chamee and Palak
So easy on the eye and so, so pretty!
Lilac X Lavender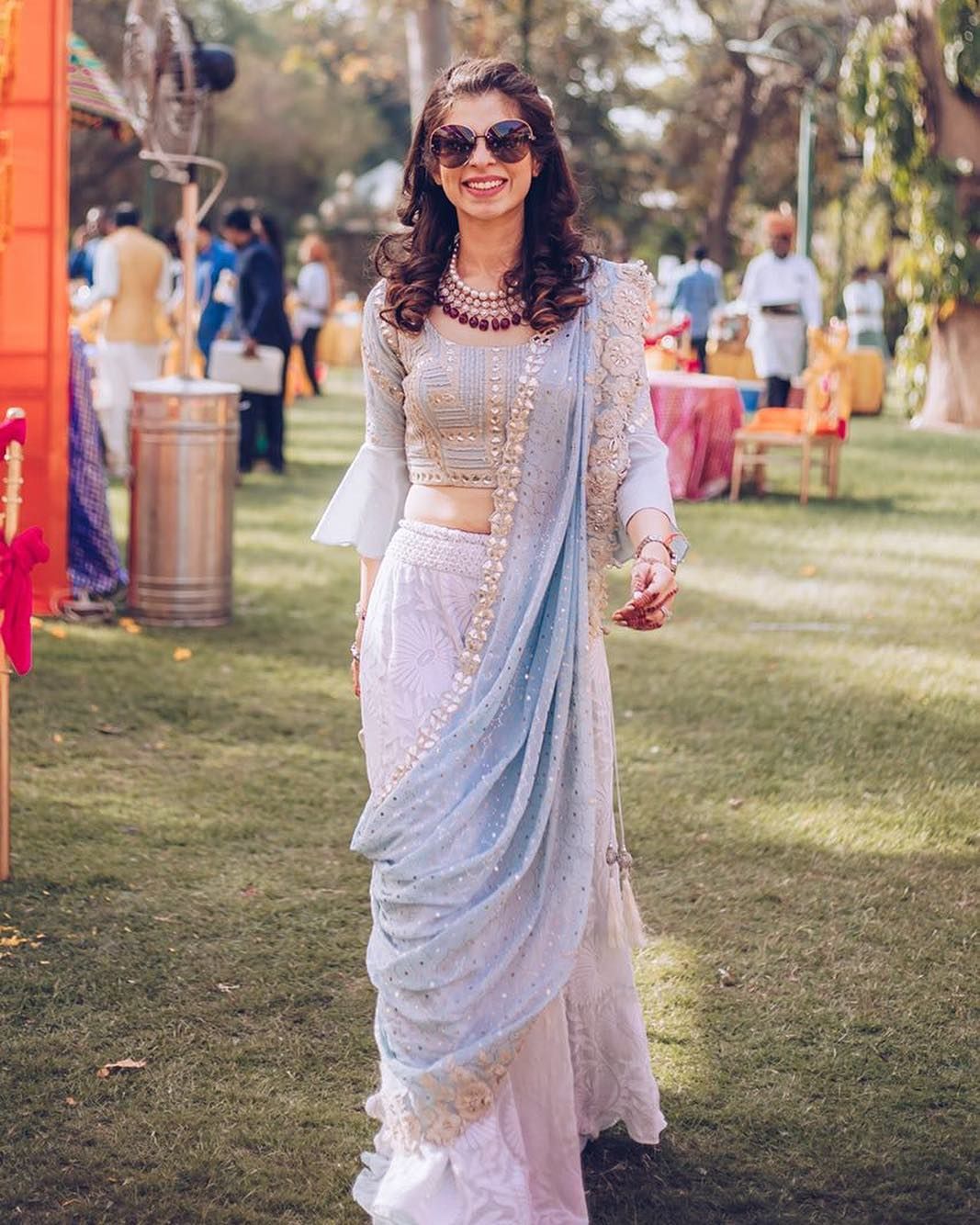 Outfit by Sonam Luthria
Another refreshing combination we came across and are loving! You would think the two shades are similar, but they ain't!
Mint X Lemon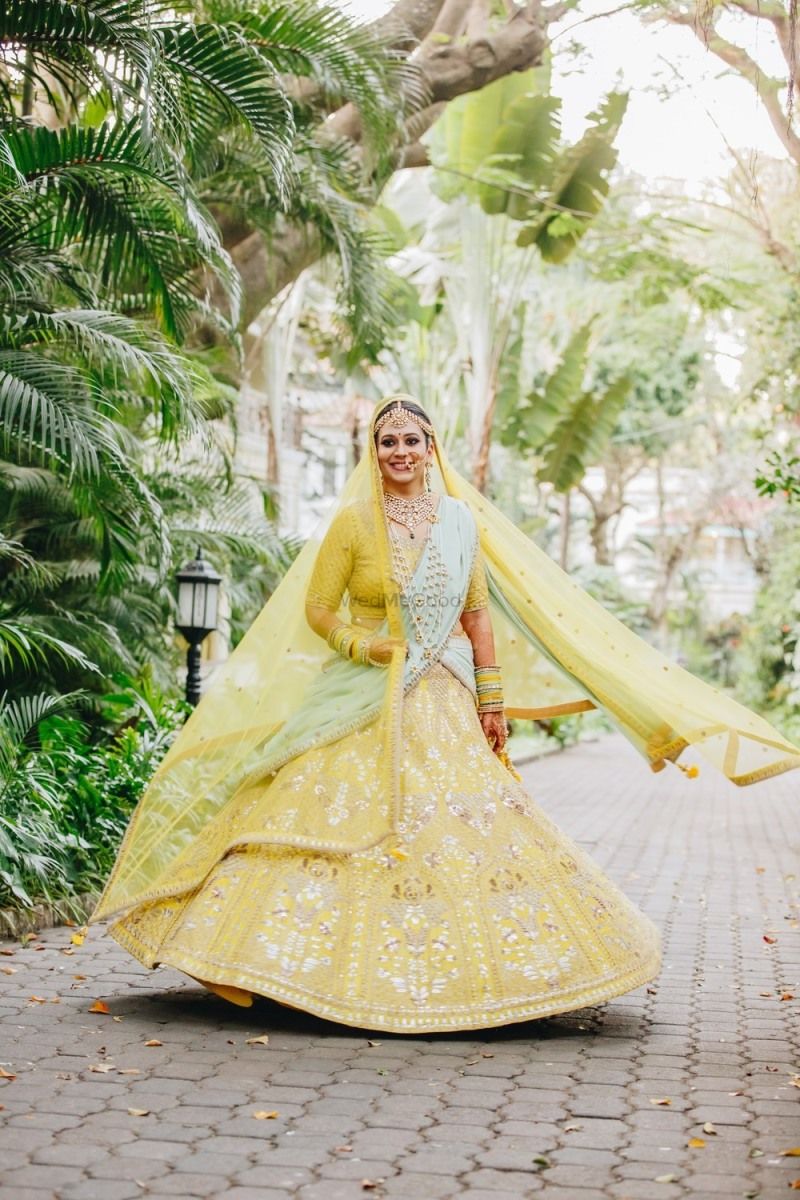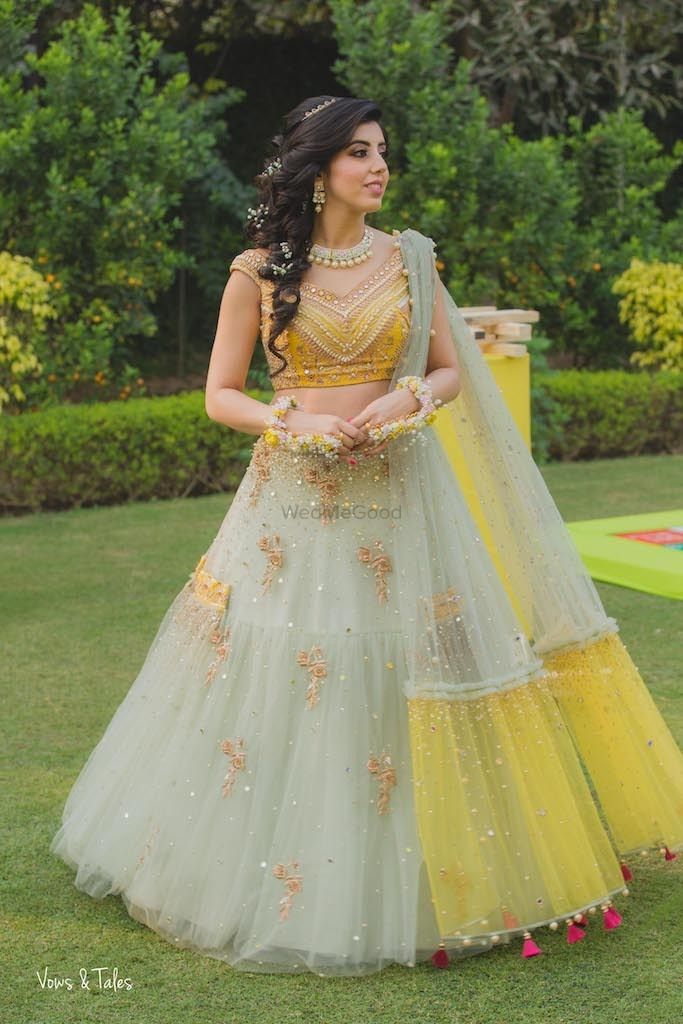 Image via Pooja & Siddharth and Vasundhara and Shrey; Outfit by Asiana Couture - Chandni Chowk★ 4.3 and MonikaNidhii
So pretty right? Lemon yellow is a super pretty pastel shade, and when paired with mint, becomes magical!
Lemon X Light Pink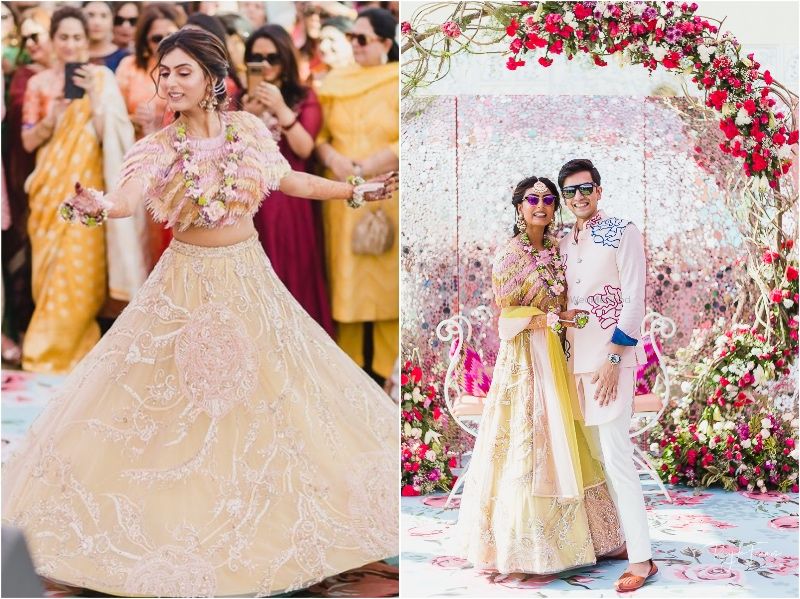 Image via Royale frames; Outfit by @suneetvarmaofficial
Another great pastel combination which we wish to see more of!
Lilac X Peach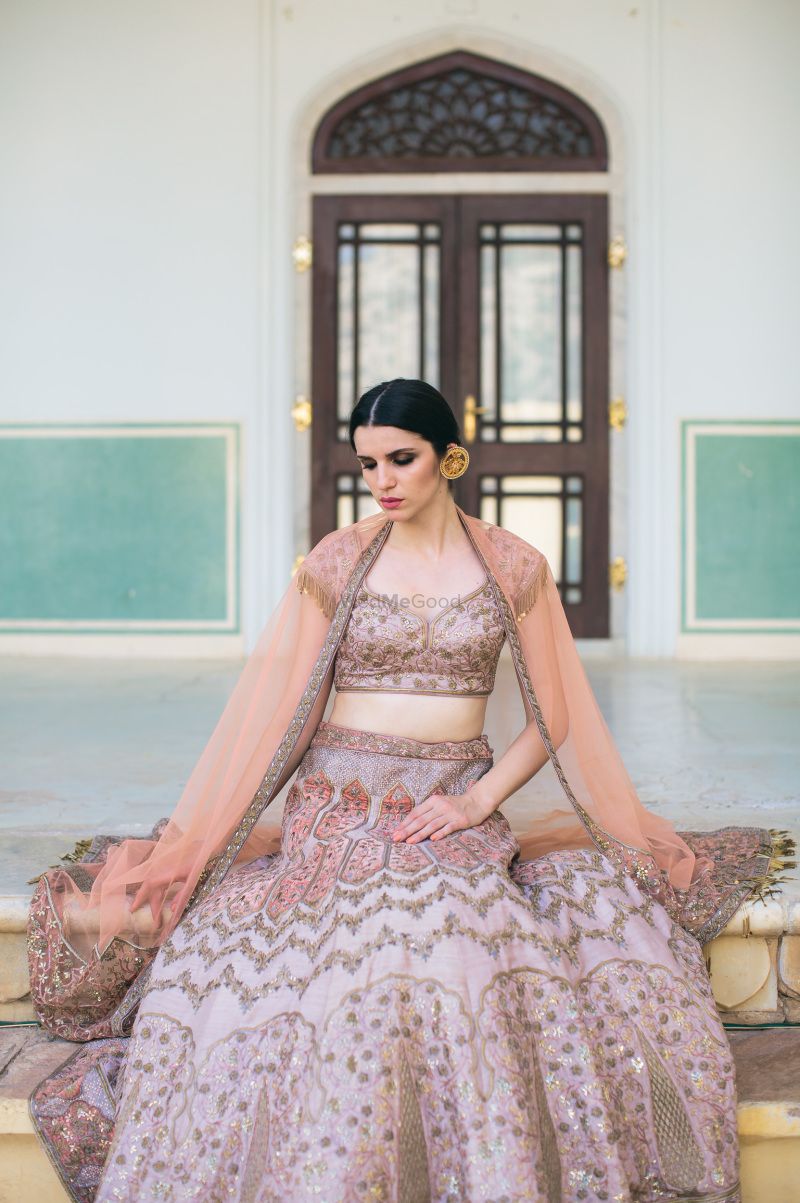 Outfits by Payal Keyal Design
Dusty hues of both the shades, but works so well!
Powder Blue X White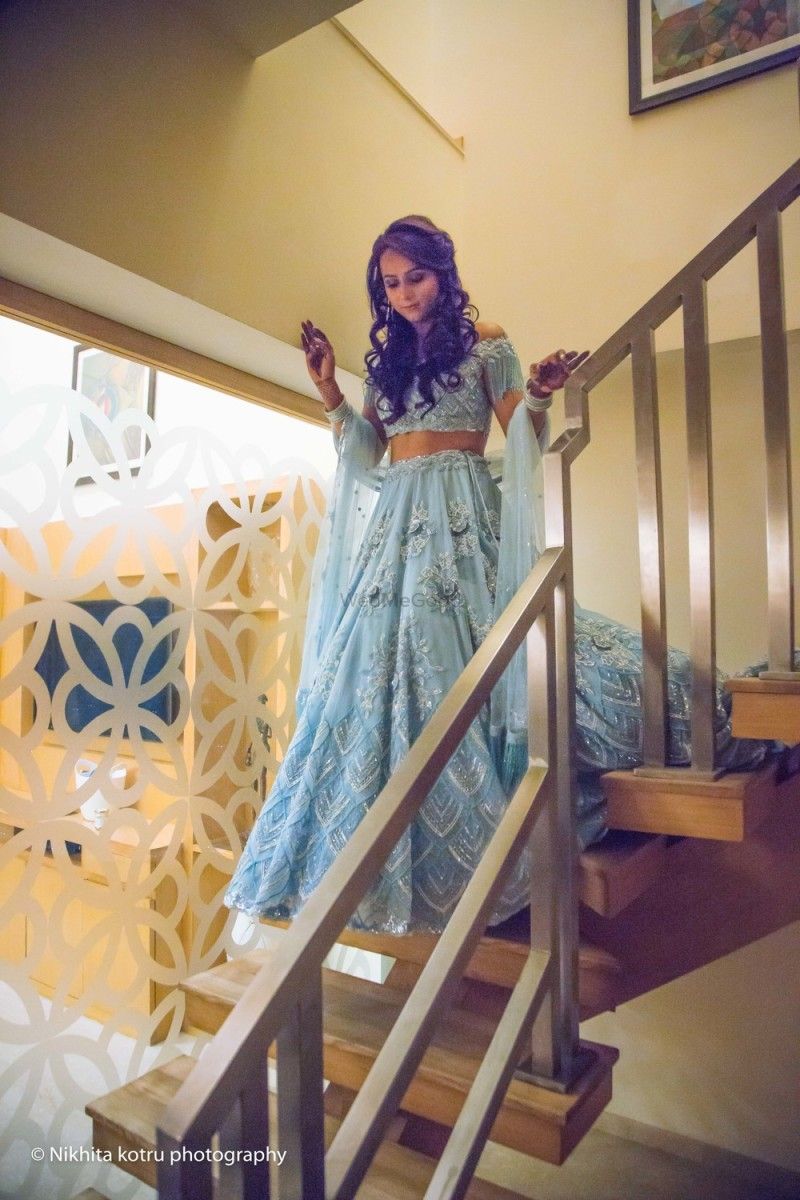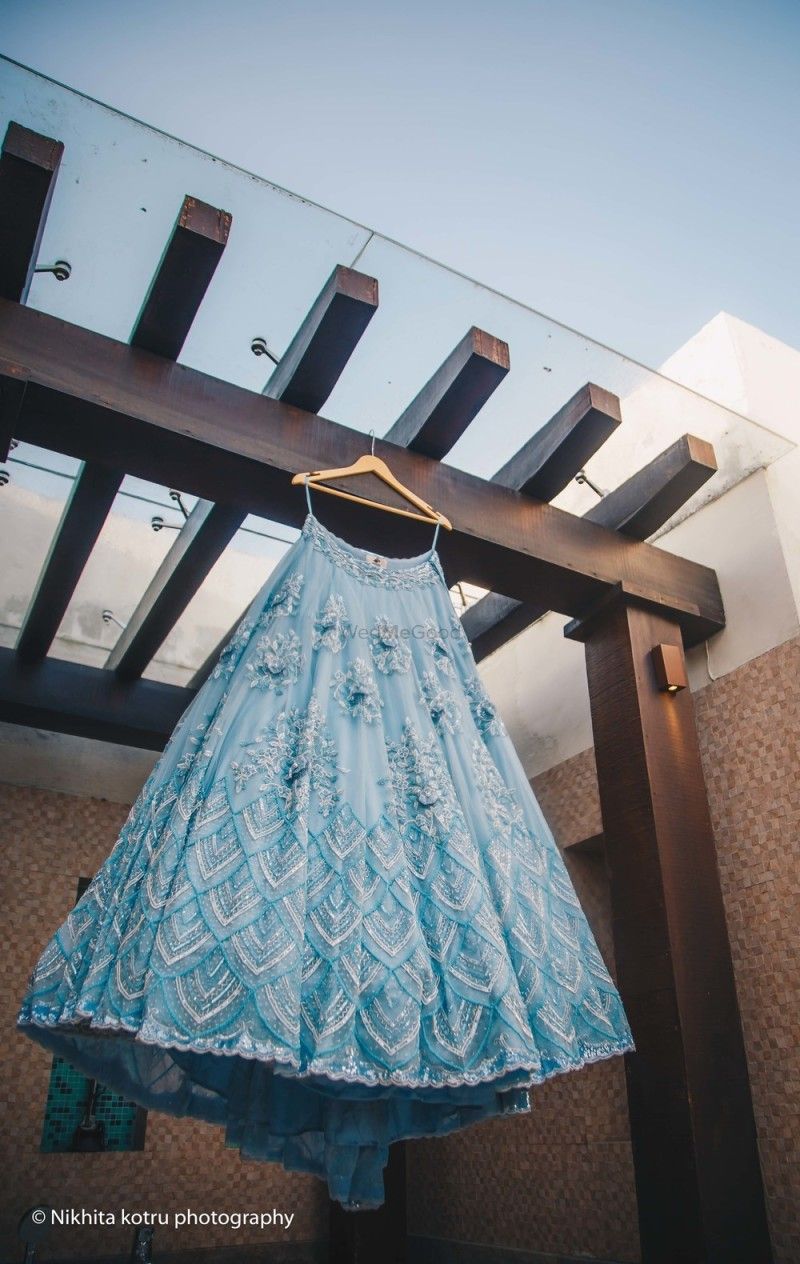 Image via Jyotsna and Palash's Wedding; Outfit by Shrangar Chandni Chowk★ 4.4
Powder blue is a hot favourite right now, and we love how the white makes it pop!
Ivory X Blush Pink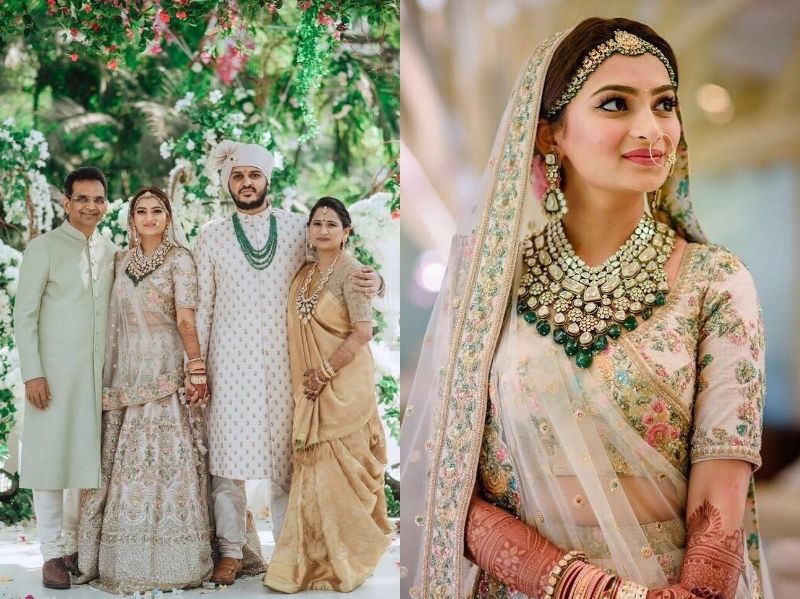 Image via Reelsandframes★ 5 ; Outfit by Sabyasachi Mukherjee★ 4.9
So subdued and pretty, but we love just that tint of pink!
Grey X Blush Pink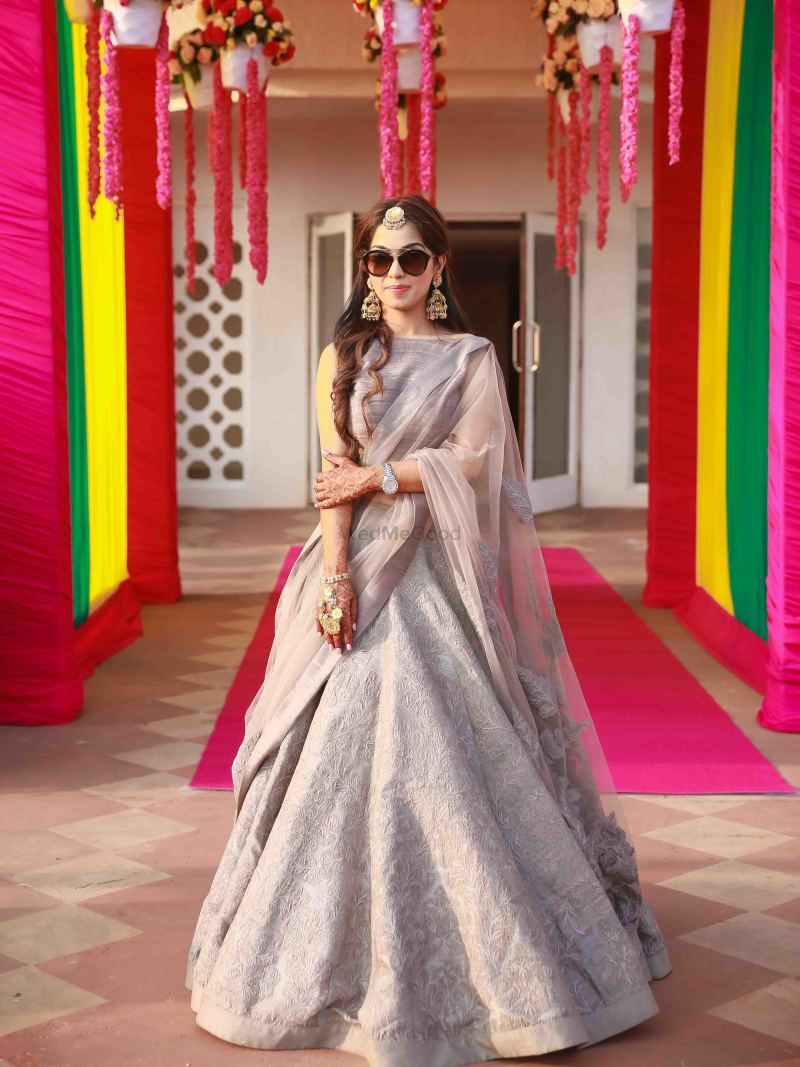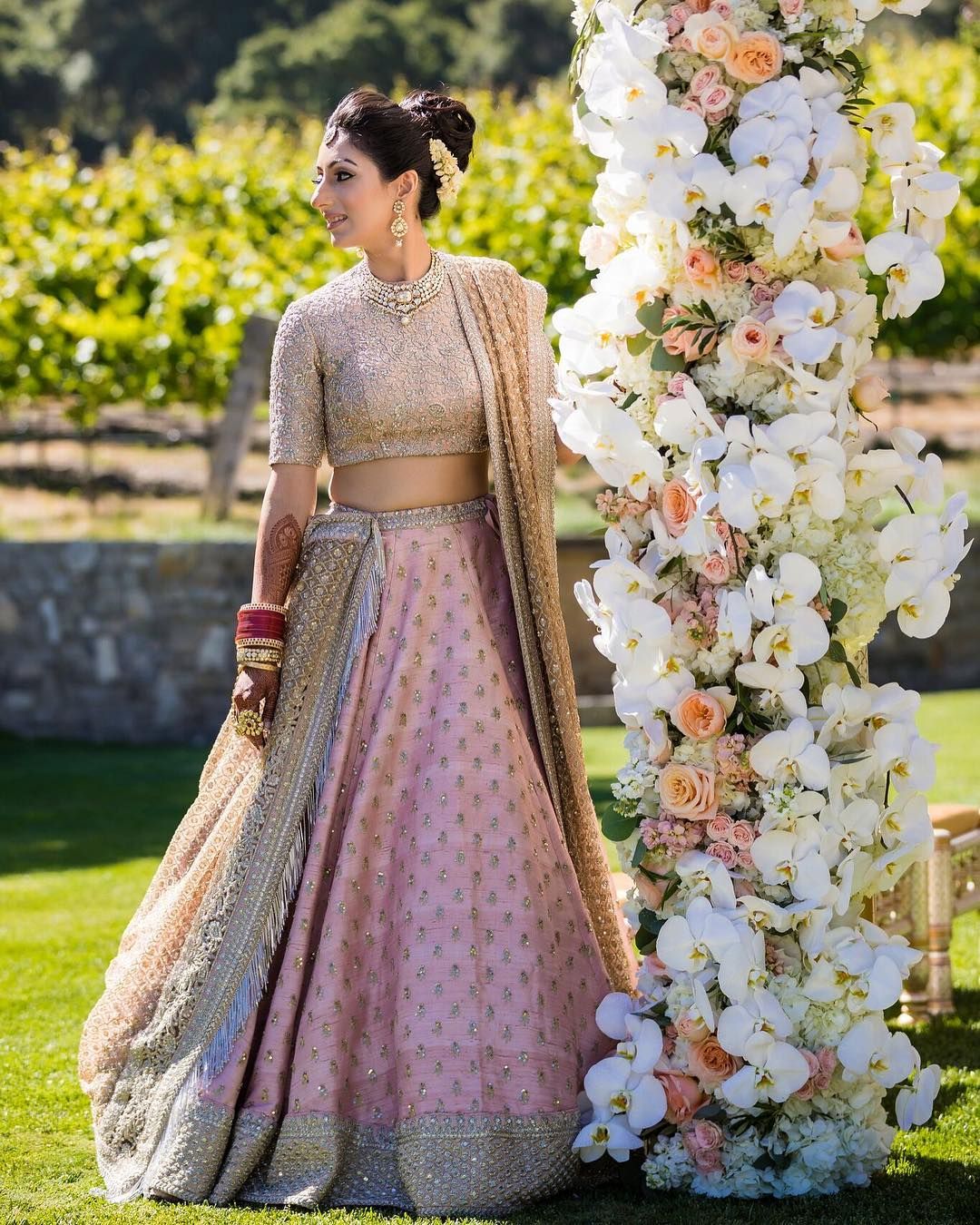 Image via Harsimran and Pavneet's Wedding; Outfit by Shantanu & Nikhil; Outfit by Sabyasachi Mukherjee★ 4.9
Another understated combination which is pretty and elegant!
Light Pink X Light Green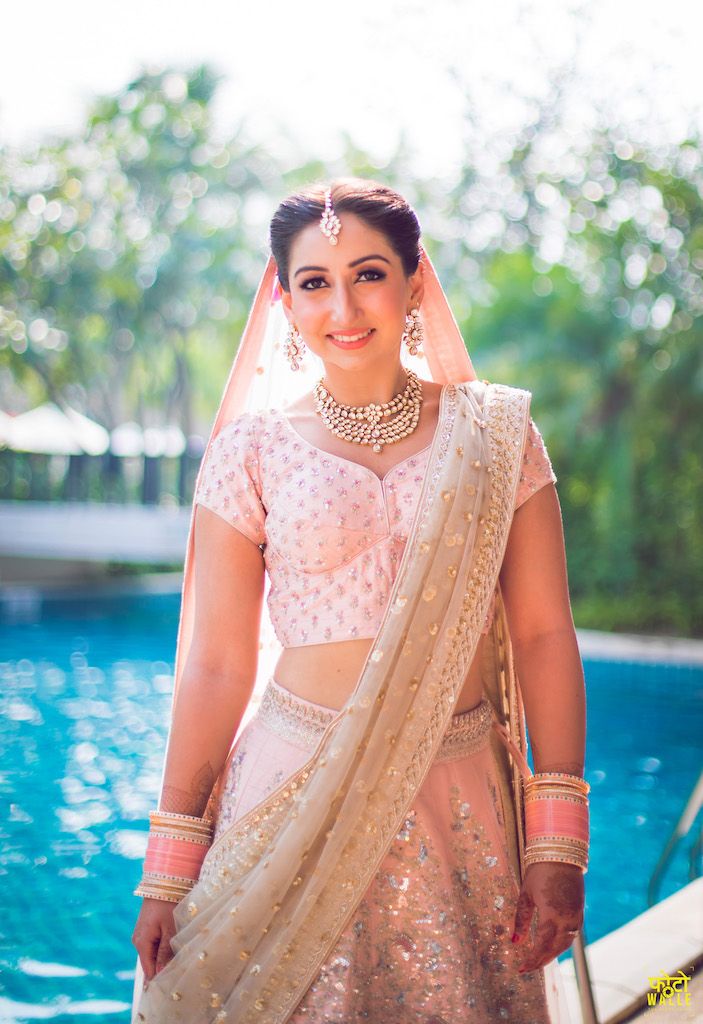 Image via Beginnings For You★ 5  and Neha and Adithya's Wedding ; Outfit by Anarkali Karol Bagh★ 3.7  and Frontier Bazar★ 4.2
Green and pink- whether they are bright or pastel, they work beautifully together!
Light Green X Peach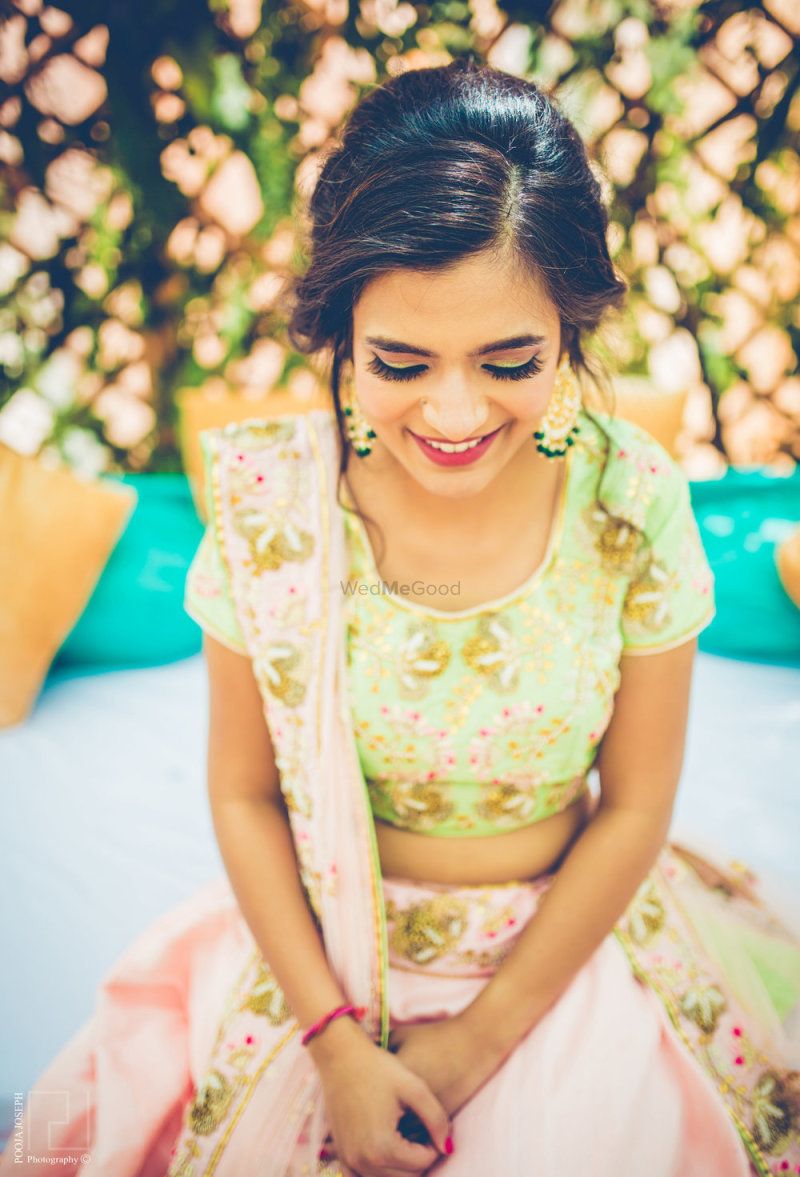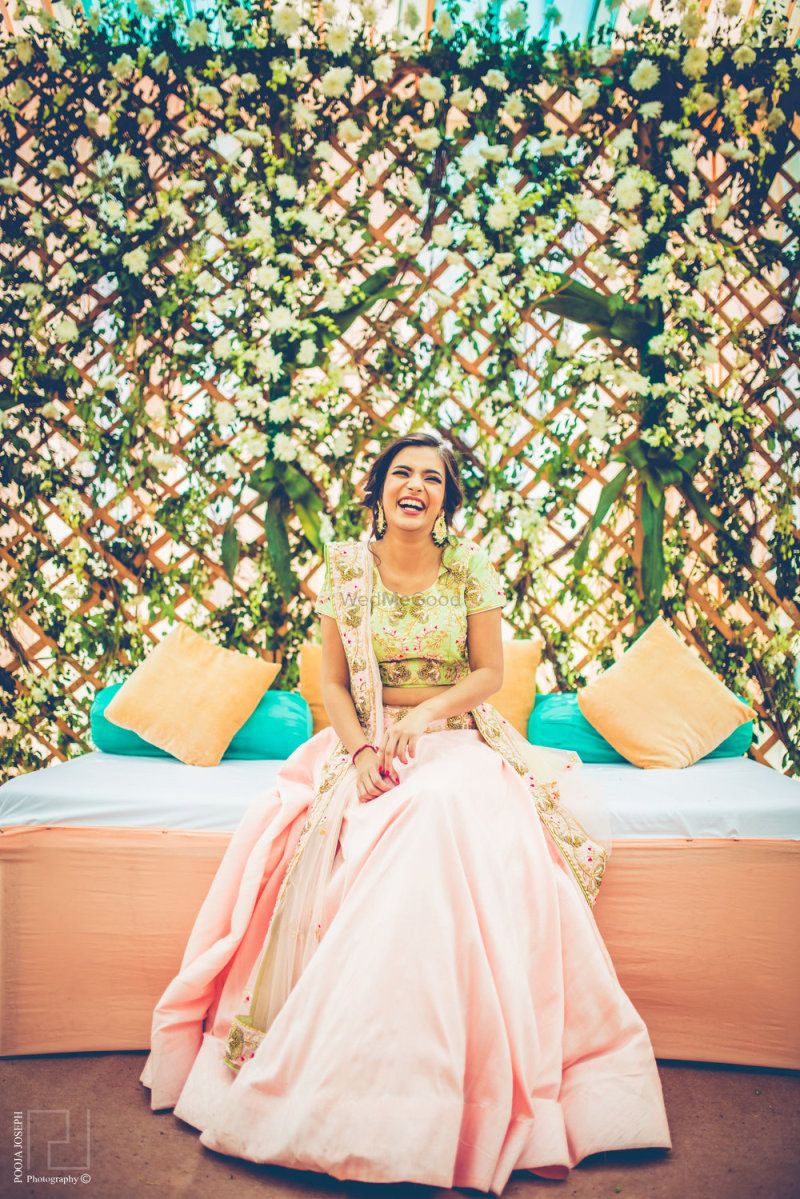 Image via Niharika and Rahul's Wedding; Outfit by Surbhi Shah
Peach and light green is also another gorgeous combination which pairs so well together!
Baby Pink X Baby Blue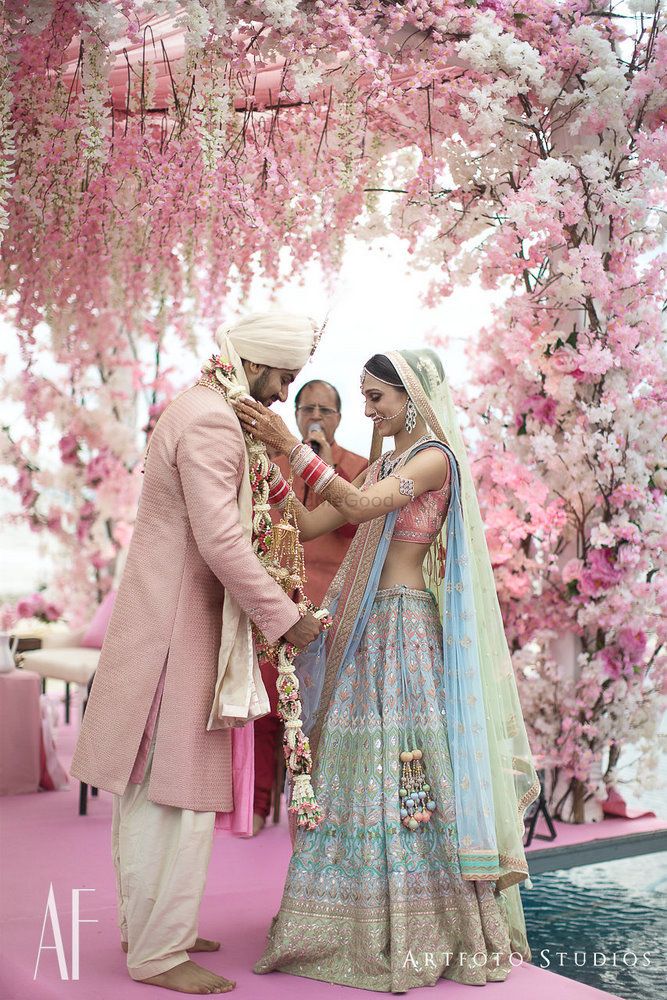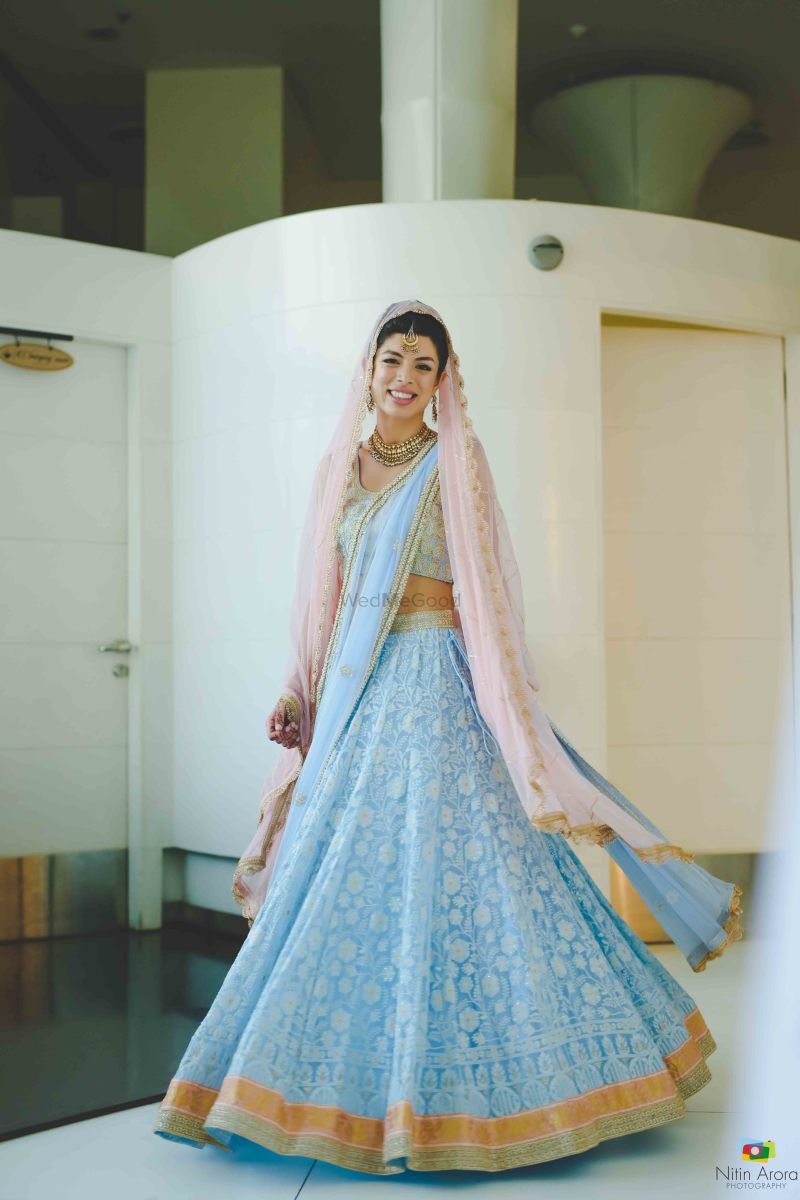 Image via Tania & Vidhu (Thailand) and Outfit by Anita Dongre; Image via Nitin Arora Photography
Baby blues and pinks are magical together- and so refreshing to look at!
Peach X Ivory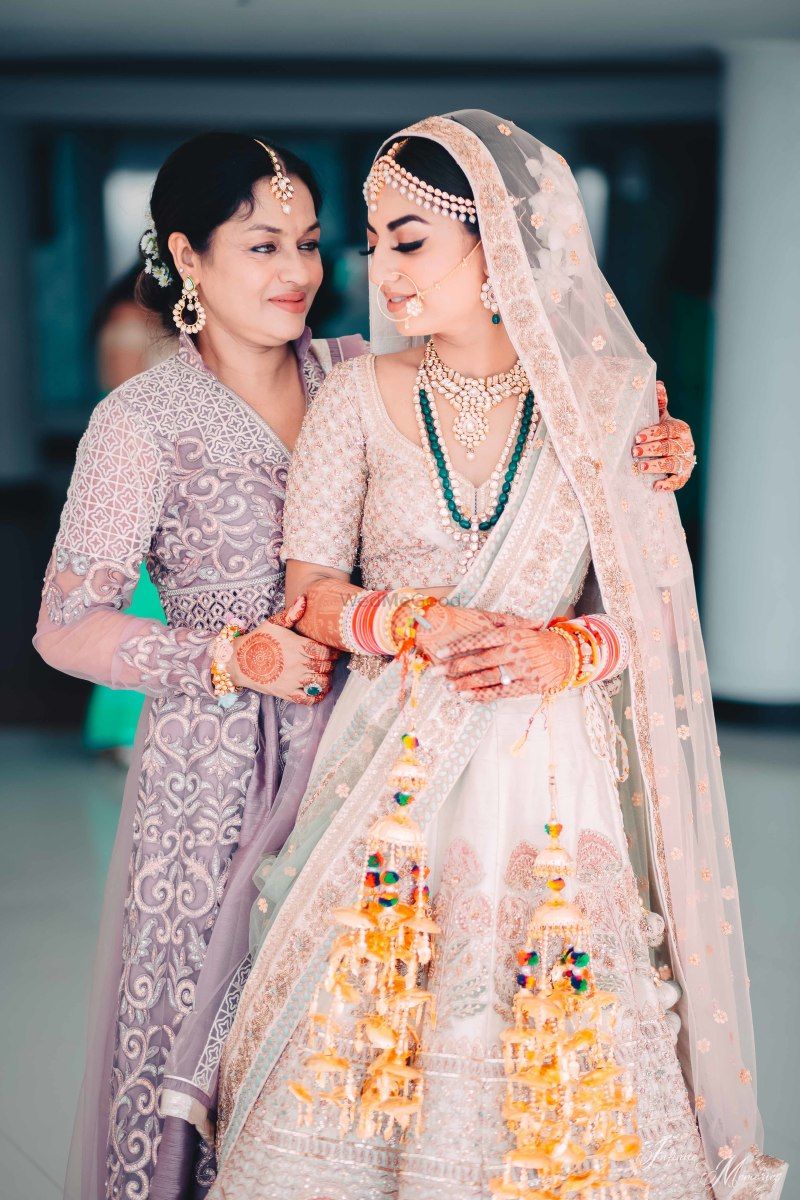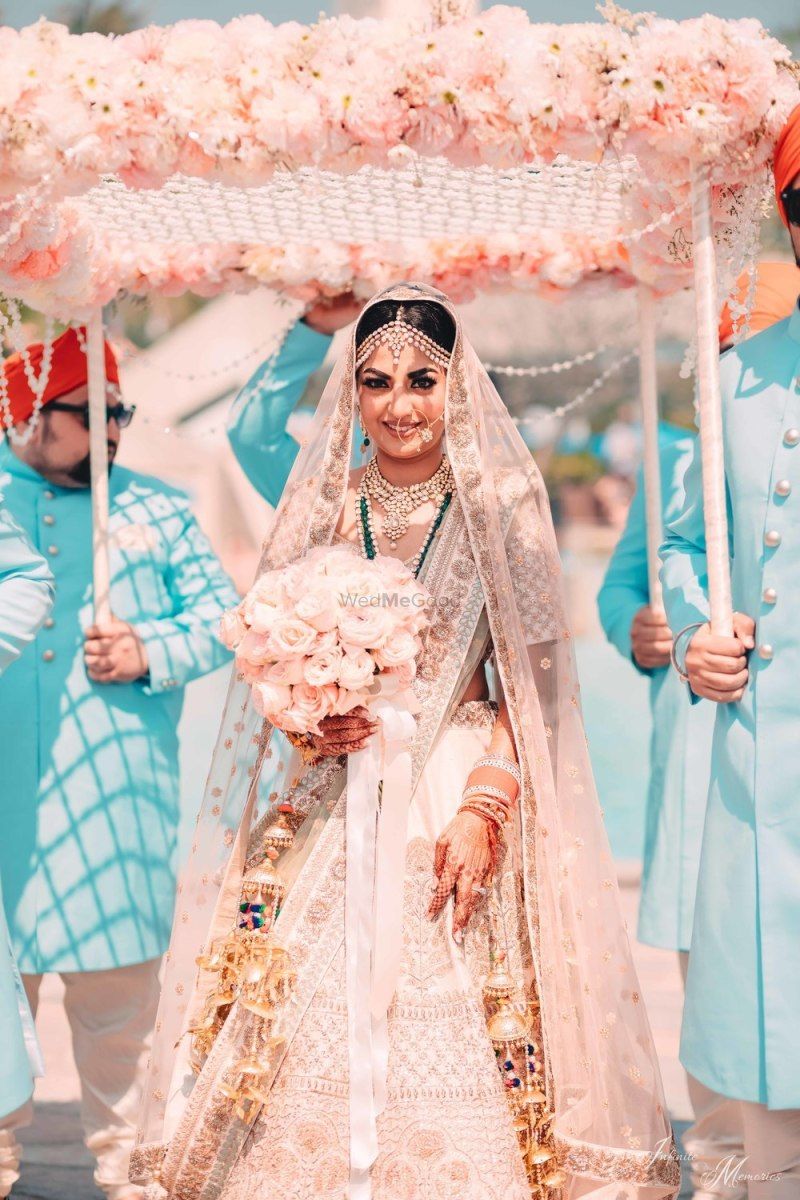 Image via Simi & Ketur (Thailand); Outfit by MonikaNidhii  
Gives her a glow doesn't it? Peach and ivory- a new fave!
Peach X Mint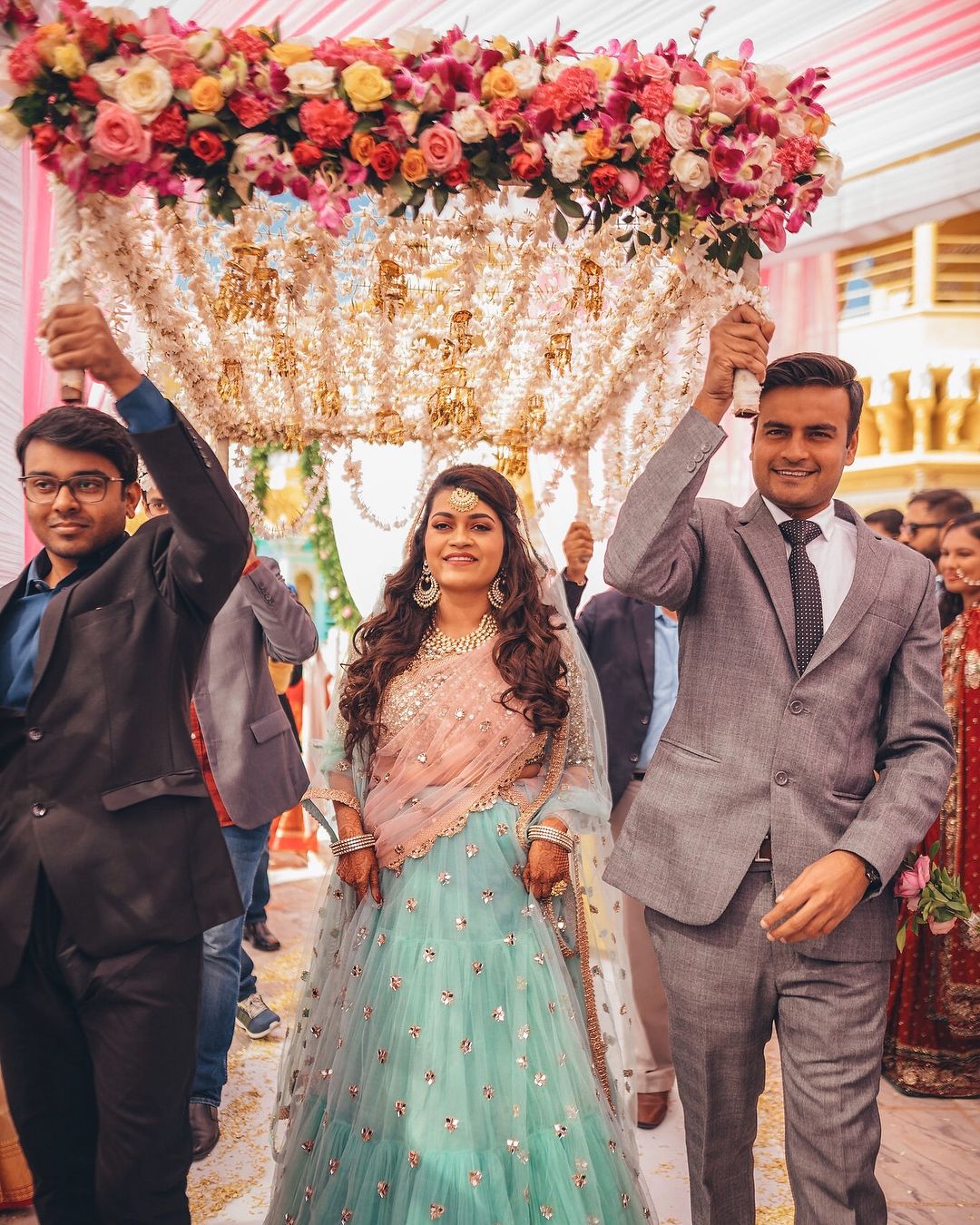 Image via giasaysthat
Pretty as a peach! Isn't it?
Grey X Moss Green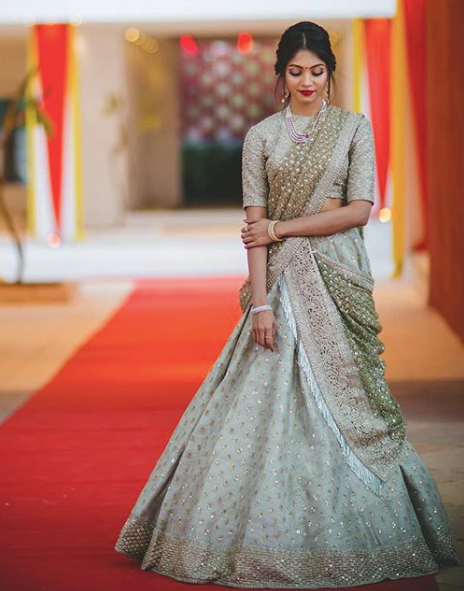 Image via LightBucket Productions★ 4.9
A little on the duller side, but looks pretty good we say!
Mint x Grey 
ALSO READ: The Newest Benarasi Colour Combos We Spotted In The Market!
The Prettiest Pastel Lehengas We Spotted That Aren't Pink Or Peach!