The Trash the Dress Ritual: Yay or Nay?
BY The WMG Bride | 15 Aug, 2014 | 4265 views | 3 min read
What's the first thing that comes to a girls mind when someone says the word 'wedding'? We bet 90% of you would say the wedding dress! Whether it's a gorgeous lehenga, an ethereal gown or a fabulous saree, the fact is that for a bride, her dress makes or breaks her wedding! It's THAT important! It's what day dreams are made of, its what most of you tune in to Wed Me Good for and we can safely say its the one thing that can turn brides into bridezillas. What if we told you to ruin your wedding dress for fun... yes, RUIN IT FOR FUN.. of course after the wedding! Believe it or not, but that's the latest wedding trend that's become a huge hit abroad, and is slowly making it's way to India too! It's called TRASH THE DRESS or ROCK THE FROCK... the name is sort of self-explanatory... the concept comes from the fact that no one mostly wears the wedding dress once the nuptials are over!
Our thoughts on this crazy trend...
Yea, we sorta don't get it too.. I mean ruining the one thing you have spent so much money on and more than that has so much emotional attachment???  Not our scene. But if you're gaping in horror thinking you would never do something like that to your precious, let us tell you that the concept might be  ridiculous, but some of these photographs are downright awesome and look like a lot of fun!
There are a lot of different ideas that wedding photographers offer if the couple wants to have a Trash the Dress photography session, you can ruin it with paint, push each other into the swimming pool or even go to the extreme of setting your dress on fire! Most of these shoots are very 'supermodel-magazine' type, and are usually shot at garbage dumps, abandoned places or beaches! The ones with paint look a lot like they're playing Holi!
Some say that this concept was started by a photographer called John Micheal Cooper in Vegas in 2001, but has been seen in movies quite a few times, especially when the wedding breaks! Check out some of these photos: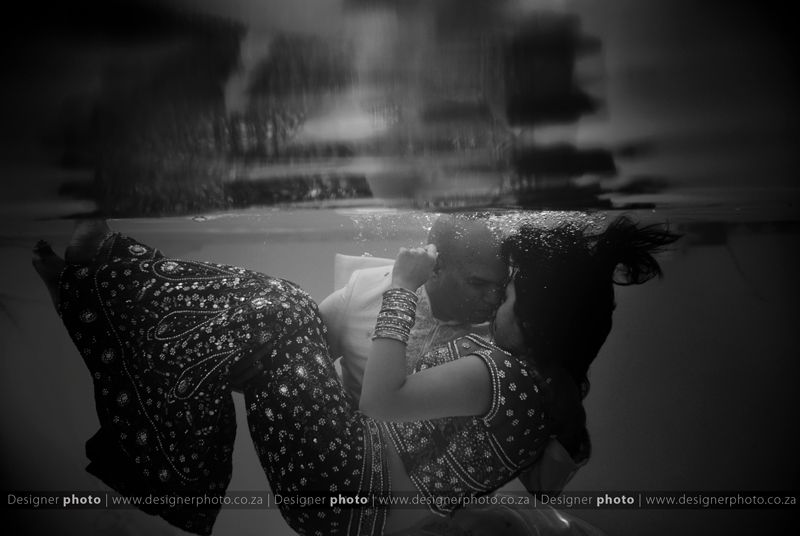 Underwater Indian trash the dress by Designer Photo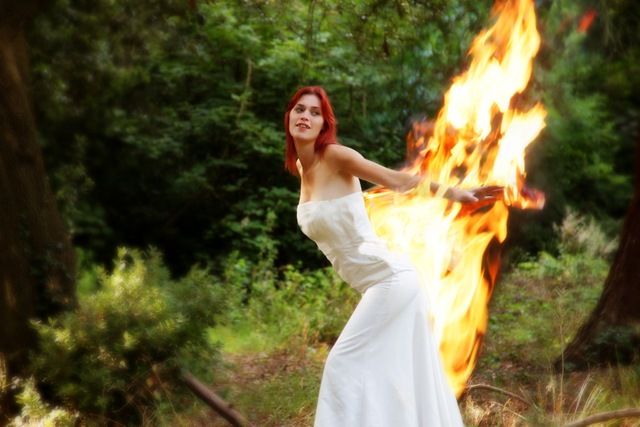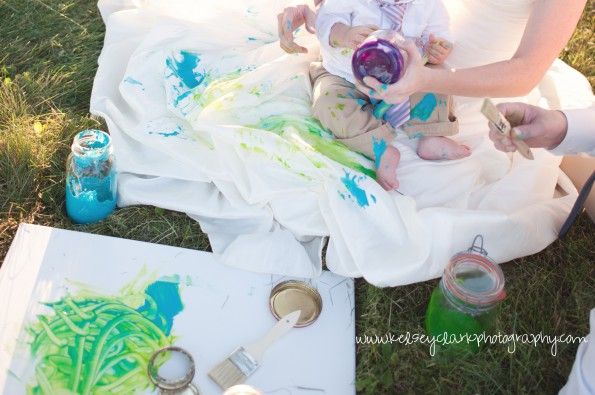 Photo by Kelsey Clark Photography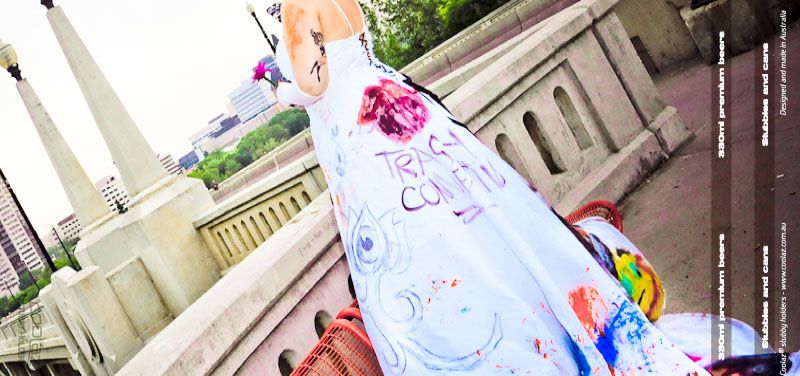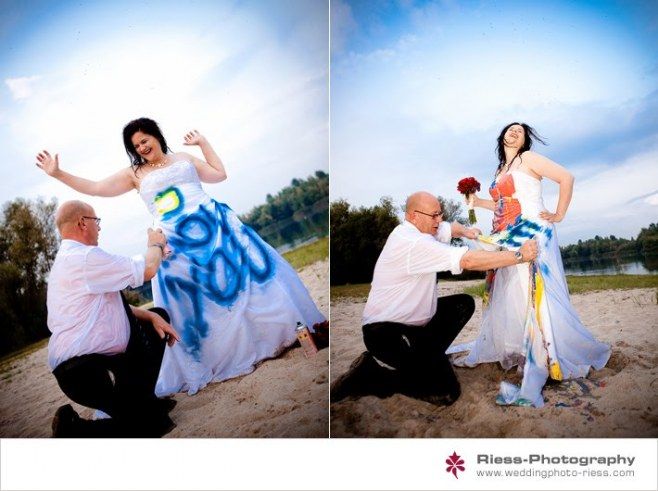 Photo by Riess Photography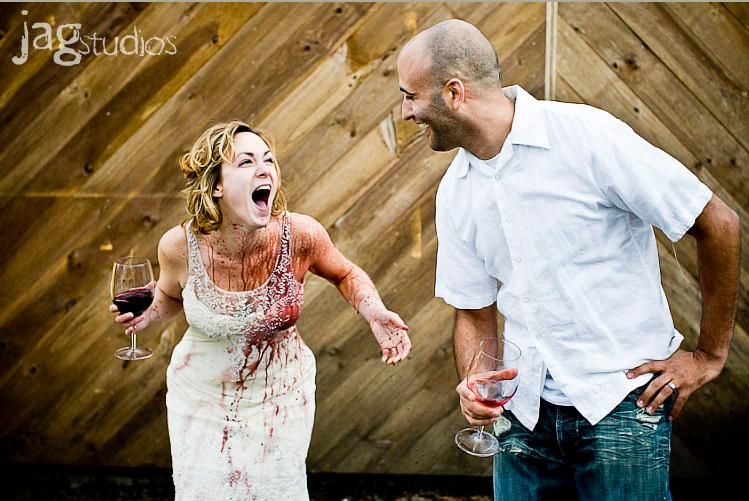 Photo by Jag studios
Of course, some people like shooting videos as well... If you're interested in getting something like this done for your wedding, most wedding photographers will probably charge a little extra or the same as what a couple shoot costs... If have a photographer who's brilliant, you could probably have an out-of-the-box Trash the Wedding shoot.. you could probably do it in a way that salvages your dress as well! The best part is, maybe you could get it done a few years after your wedding as well! So what do you think about Trashing the Dress? Ridiculous or adventurous? Would you ever do it? Comment below!
Contributed by: Sakshi